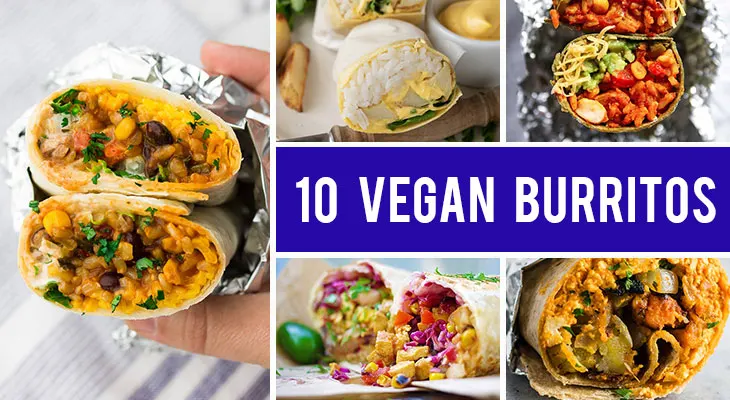 Are you looking for some recipe inspiration? In this list, you will find 10 vegan burrito recipes you can make ahead for lunch – yummy, super easy, and quick to make! Give them a try!
If you're a fan of 0Mexican cuisine, then you surely know about burritos. If not, no worries, I'll tell you everything you need to know about this wonderful dish. A burrito is basically a flour tortilla wrapped around a delicious mix of fillings, usually consisting of meat and fried beans. Ever since the recipe gained popularity, tons of other variations were born and now a typical burrito would also include some corn, rice, salsas, lettuce, cheese, guacamole, and more.
A burrito is pretty similar to shawarma or gyros, but the fillings differ a bit.
A great thing about burritos and other types of tortilla wraps is that they're super easy to transport. This makes them ideal if you want to prepare your lunch ahead of time and then take it with you to work or school. Efficiency at its best! 😉 Plus, they're super filling and versatile. You can fill your burrito with all your favorite ingredients, then add some salsas and you're good to go. Or, even better, you can use whatever leftover ingredients you have at hand. Nothing should go to waste!
So if you're willing to prepare a burrito for the next time you'll have a full day at school or work, I have prepared this useful list full of awesome recipes! You will find plenty of vegan burrito recipes here, from potato burritos to breakfast burritos or even a burrito casserole.
I hope you'll find enough inspiration here for your packed lunch, as I tried to add recipes for each and every taste! 🙂
Click on the linked titles in order to access these vegan burrito recipes. You will find here many unique and delicious recipes created by some of my favorite food bloggers out there, but also 3 of my own recipes that I totally recommend you try.
Here we go:
Vegan Burrito Recipes
In my opinion, the potato is one of the most interesting and versatile veggies ever. You can add it to tons of amazing recipes and this potato burrito is just one of the examples I have for you! In case you decide to try this healthy and delicious recipe, make sure you don't omit the nacho cheese sauce – it's incredible! 🙂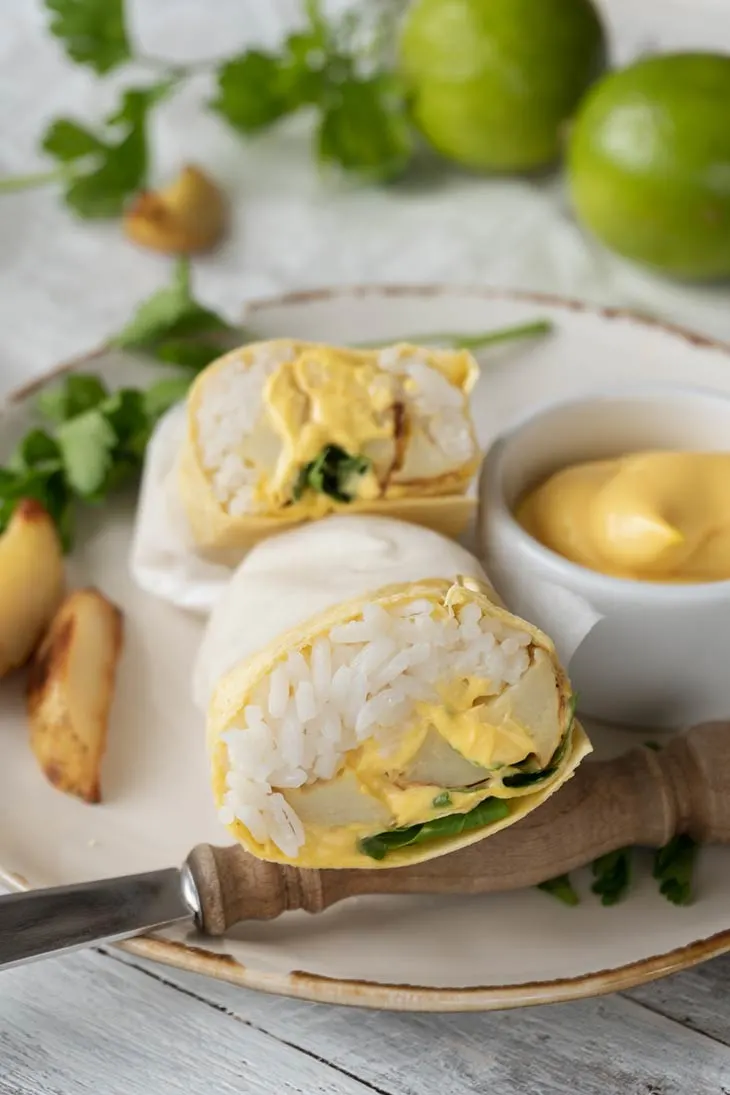 You can look at this recipe as a base recipe for any type of vegan burrito you can make. My list of recommended ingredients will help you create a super filling and delicious vegan burrito, but in case you want to omit or replace some veggies or greens, no worries! Just find the best combo for you!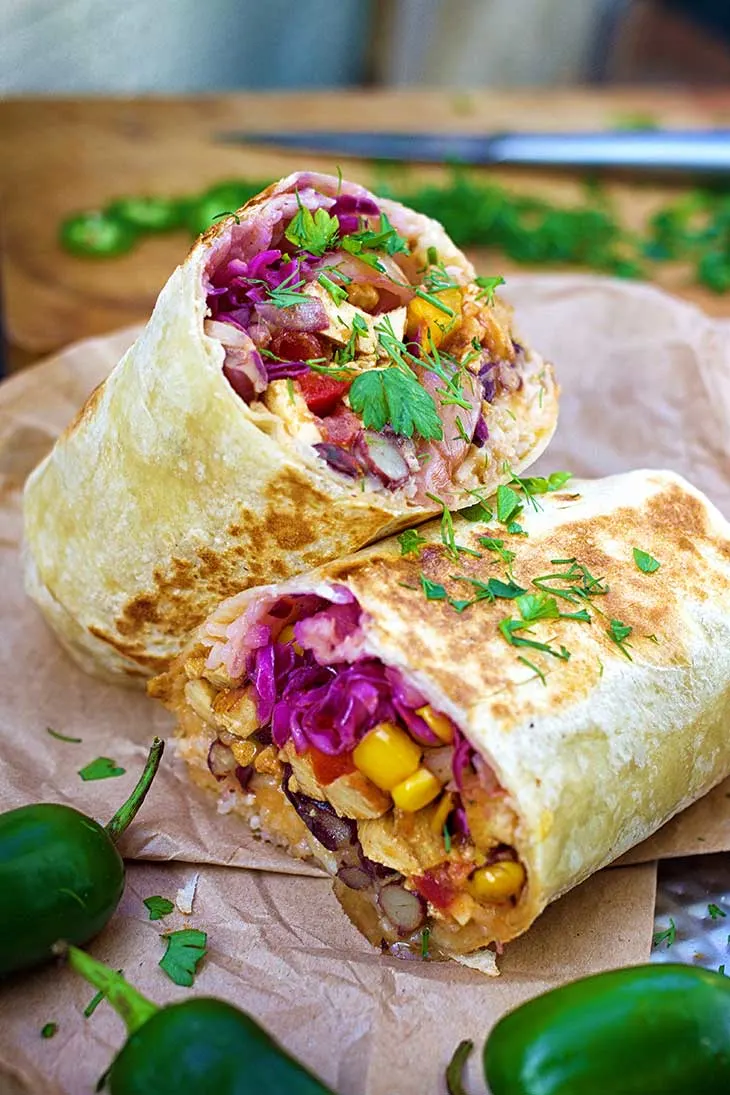 Because I love burritos and casseroles so much, I decided to transform the basic recipe into something more fit for meal prep: a healthy burrito casserole! This recipe is extremely easy to make and it's basically a burrito in an oven pan. Same ingredients, only more of them, perfect for the entire family!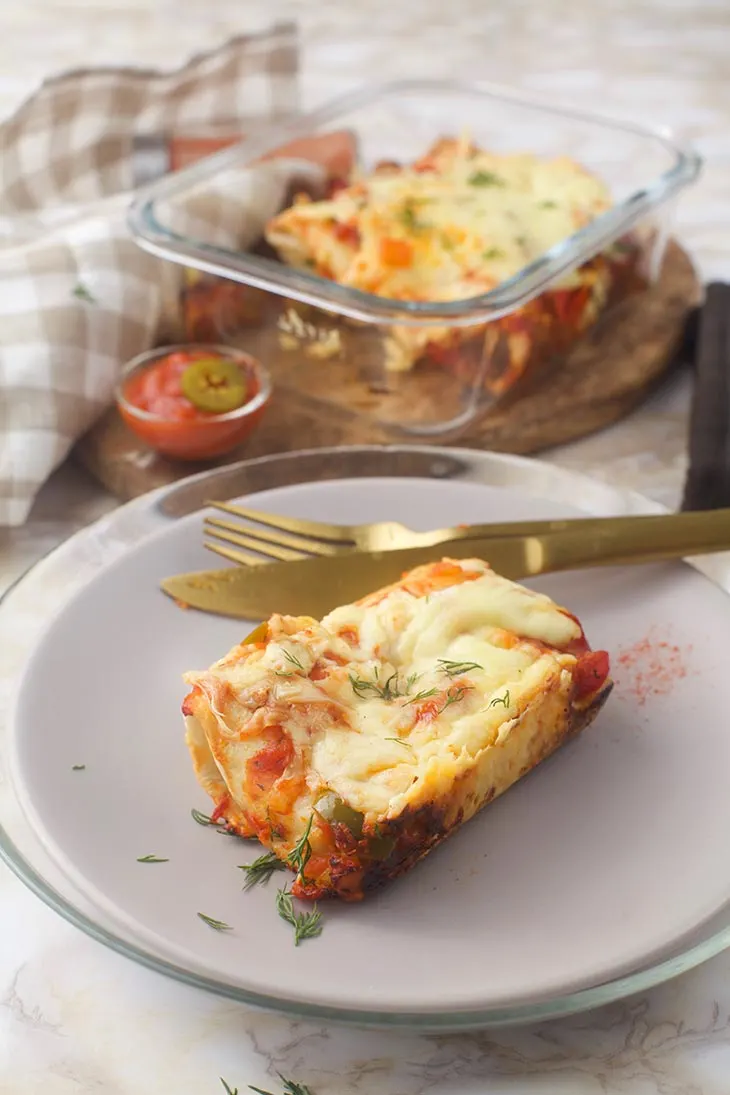 As I mentioned before, black beans are a base ingredient in the traditional burrito recipe. This vegan recipe for black bean burritos is literally an explosion of flavors and you should definitely try it! It combines red rice with tomatoes, chili lime black beans, carrots, avocado, and fresh chopped cilantro. What's not to love here?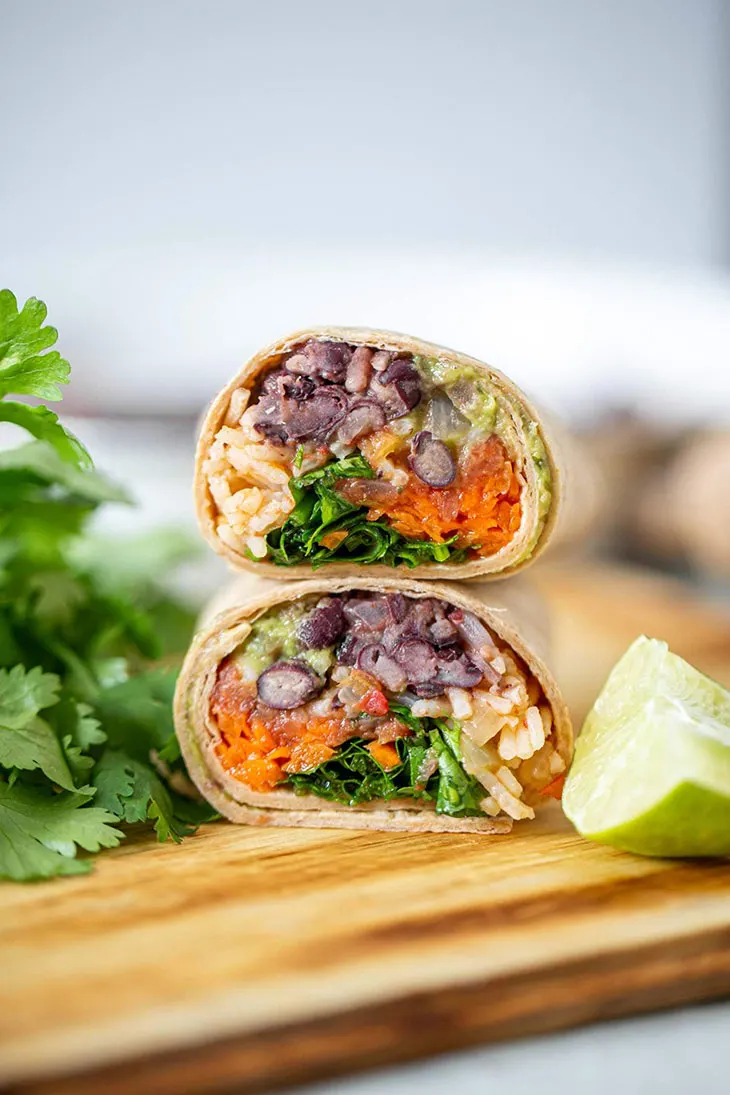 Who says you can't have burritos for breakfast? They're an amazing option! So you don't need to wait for lunchtime in order to indulge in a filling, flavorful burrito! This vegan breakfast burrito has tofu, enchilada sauce, roasted salted cashews, spicy salsa, lime, cilantro, and more.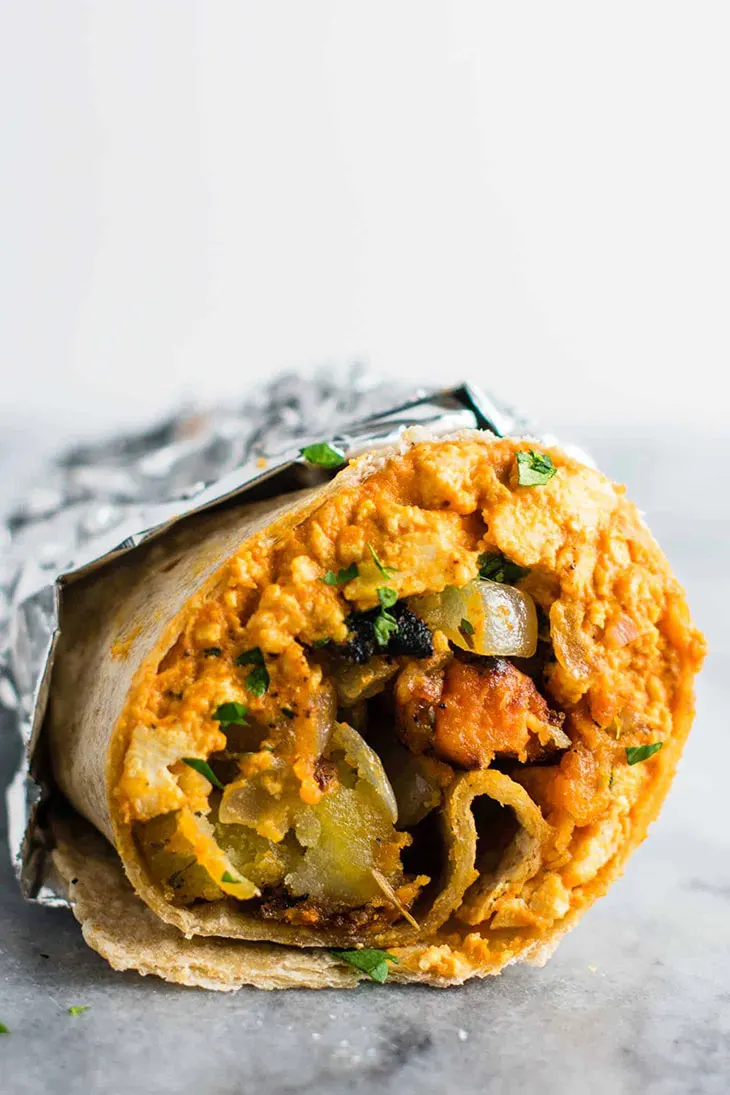 Just because you're following a vegan diet, this doesn't mean you can't still taste a beefy burrito! If you love spicy food, then you must try this amazing recipe for your next lunch, trust me! The filling is made of vegan "beef" made of seitan mixed with an amazing sauce, fried beans, garlic, cumin, cilantro, and vegan cheese.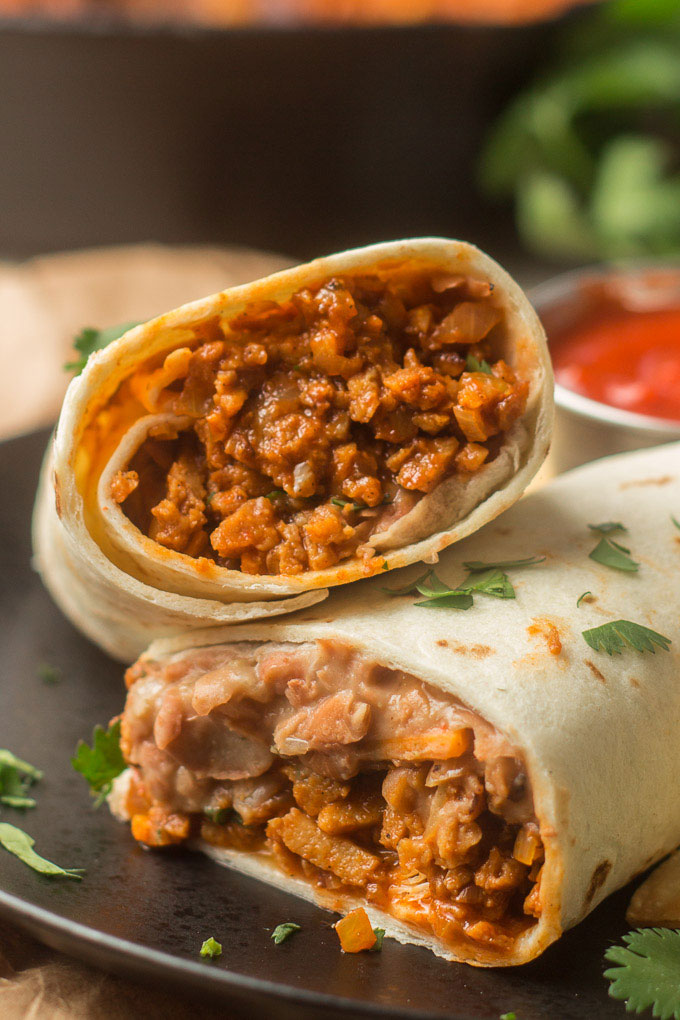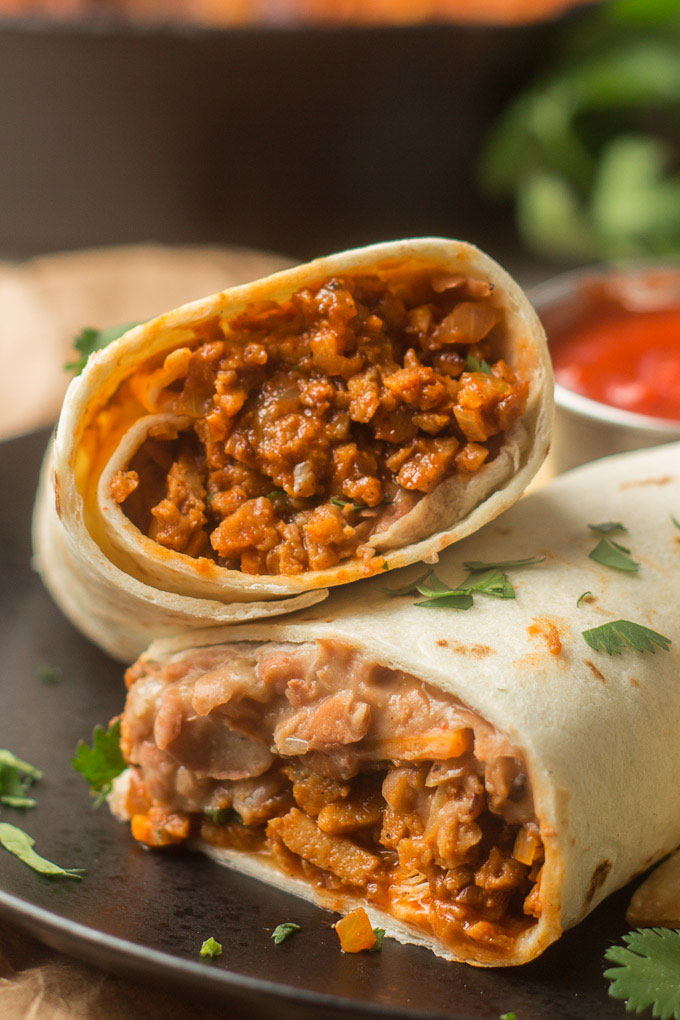 If you're looking for even more inspiration, here's another amazing list full of 10 delicious vegan burrito recipes! You'll find plenty of options here for each and every taste, so make sure you take a look at this list before you decide on your next lunch!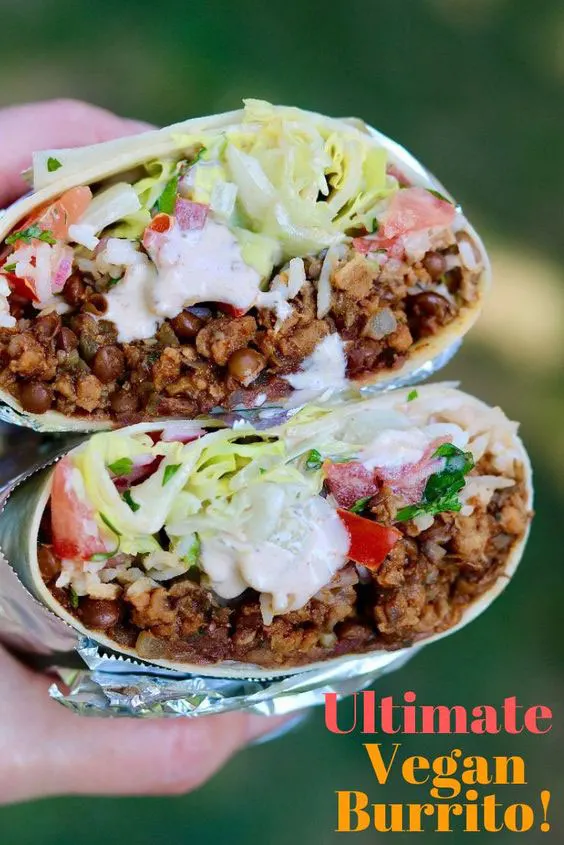 Rice and beans are an amazing combo for a burrito and this recipe stands proof for my affirmation! This yummy recipe is super quick and very versatile, although I recommend you follow the ingredient list if you want the best result. The flavor combo is to die for!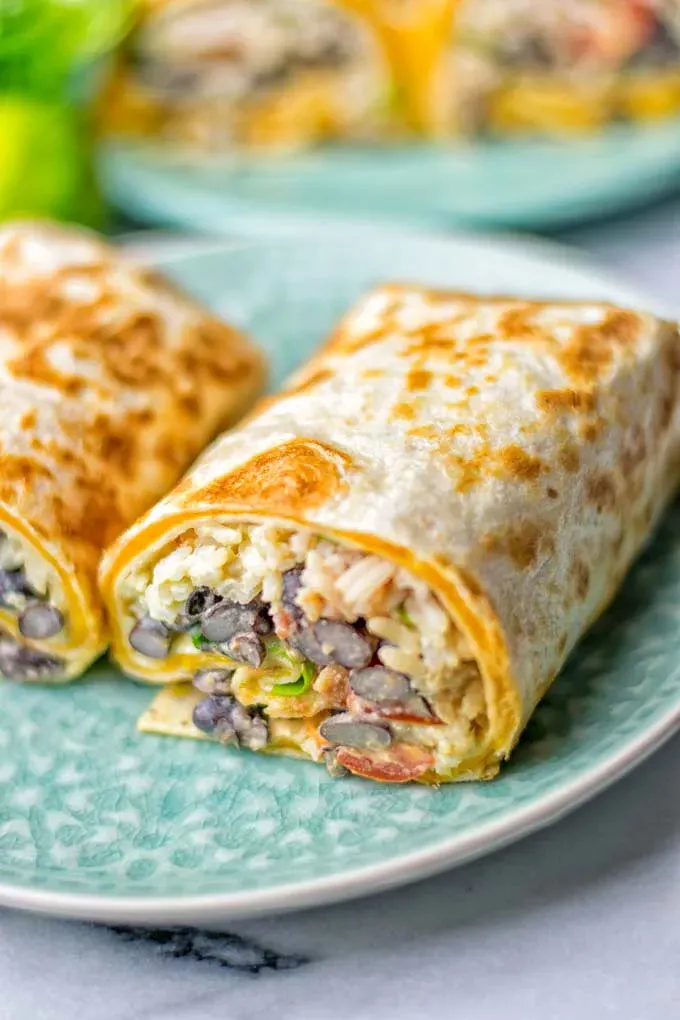 If you still haven't found the perfect burrito recipe for your taste, here's another option for a super tasty vegan burrito! This recipe is, again, super quick and easy and it has tons of healthy ingredients, all combined with a delicious sauce. Give it a try!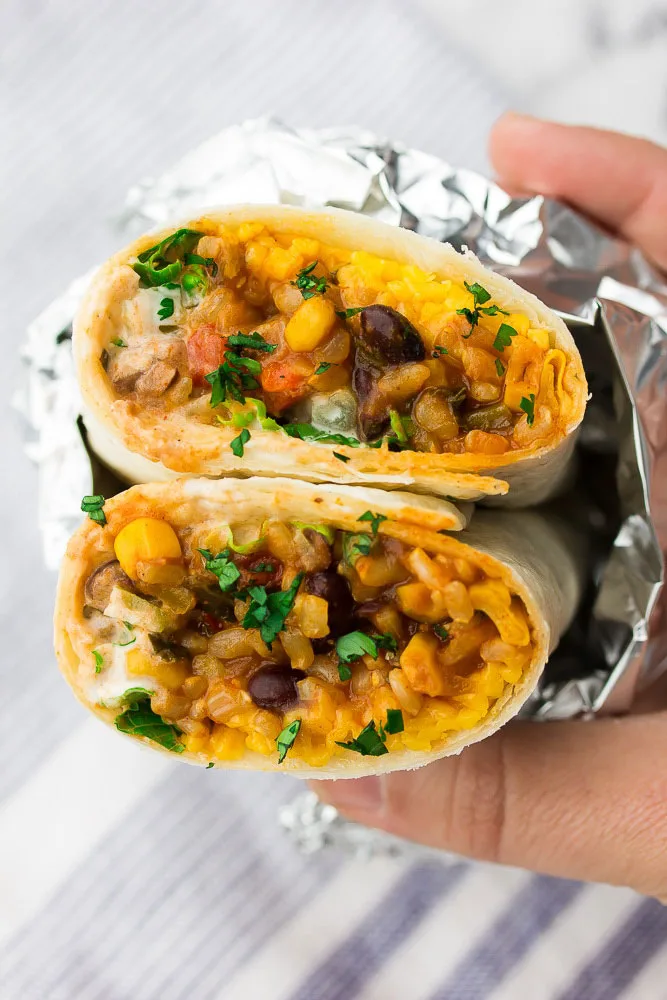 If you're looking for a gluten-free recipe that's also vegan and healthy, this one's for you! And I totally recommend it to all spicy lovers out there. It's one of my favorite recipes to try whenever I crave something super tasty for my work lunch, so make sure you try it as well!