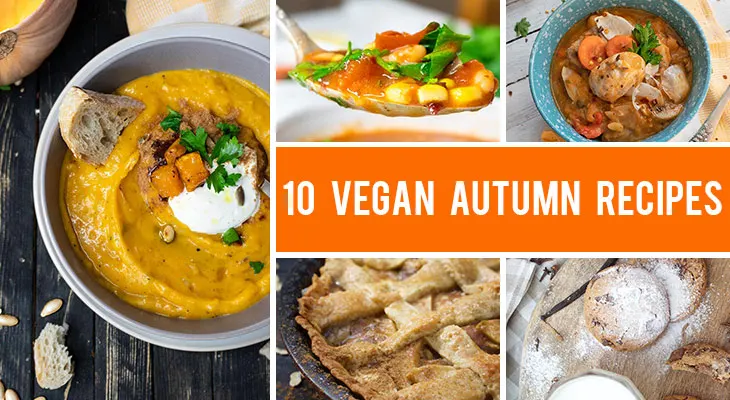 Are you looking for some recipe inspiration? In this list, you will find 10 vegan autumn recipes to get into the fall atmosphere – yummy, super easy, and quick to make! Give them a try!
Autumn is right about the corner. And what better way to celebrate than with some flavorful recipes?
Autumn is one of my favorite seasons because of many reasons. The leaves turn orange and beautiful, I can start layering my clothes and the selection of fruits and veggies is simply amazing. Think about cabbage, cauliflower, broccoli, peas, spinach – and the list can go on and on.
And because I love cooking with fresh seasonal produce and because I want to help you get into the fall season atmosphere, I decided to share some amazing recipes with you today. So, in case you're ready to get all cozy and warm and indulge in some stews, pies, and cream soups, take a look at the list below!
I compiled this list with 10 yummy recipes because I want to offer you a boost of inspiration for the upcoming autumn months. You will find everything you'd wish for below, from hearty stews to apple desserts, cookies, flavorful soups, and everything in-between. Plus, all the recipes that you'll find below are super easy to make, I promise!
I hope you'll find enough inspiration here for your next autumnal meal, as I tried to add recipes for each and every taste! 🙂
Click on the linked titles in order to access these amazing vegan autumn recipes. Here we go:
Vegan Autumn Recipes
For me, stews are the ultimate comfort food during autumn and winter. And out of all the stews I tried recently, this vegetarian Irish stew is definitely one of my favorites! If you love veggies and hearty meals and if you're a fan of the English cuisine, then I urge you to give it a try!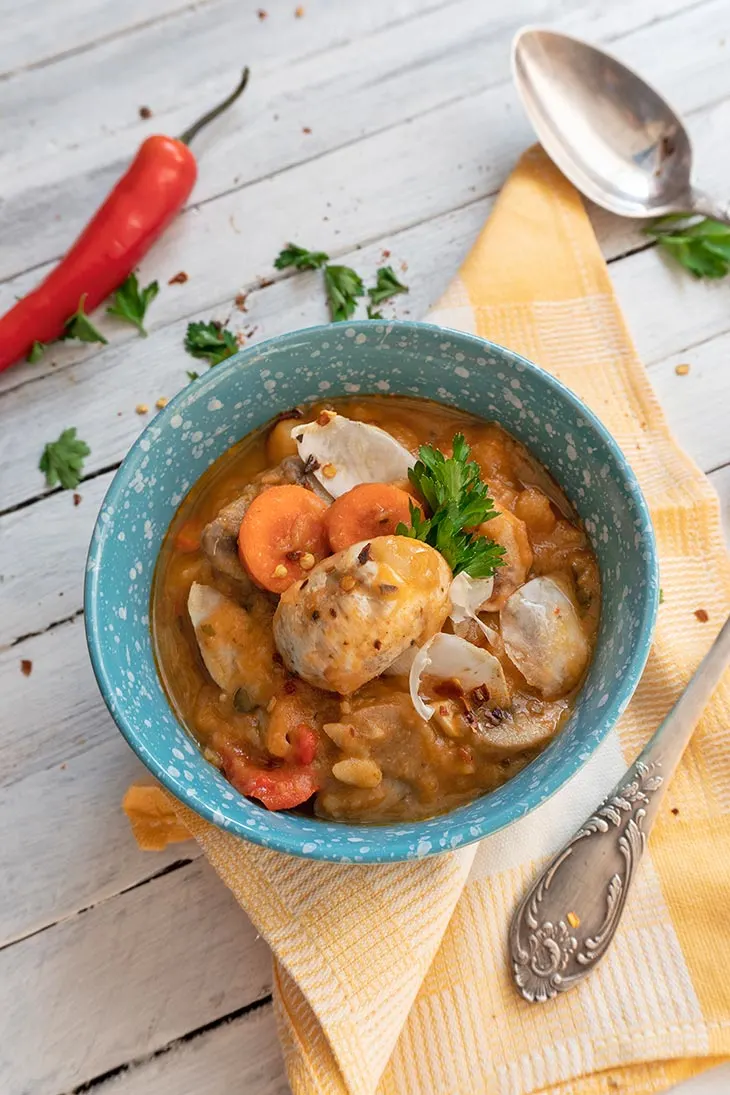 Pumpkin is another sample veggie during fall and even a symbol of it. If you're craving a savory pie, then this pumpkin pot pie should be your choice! This recipe is vegan, yummy, and very easy to make, which makes it absolutely perfect for a chilly autumn evening. So what are you waiting for?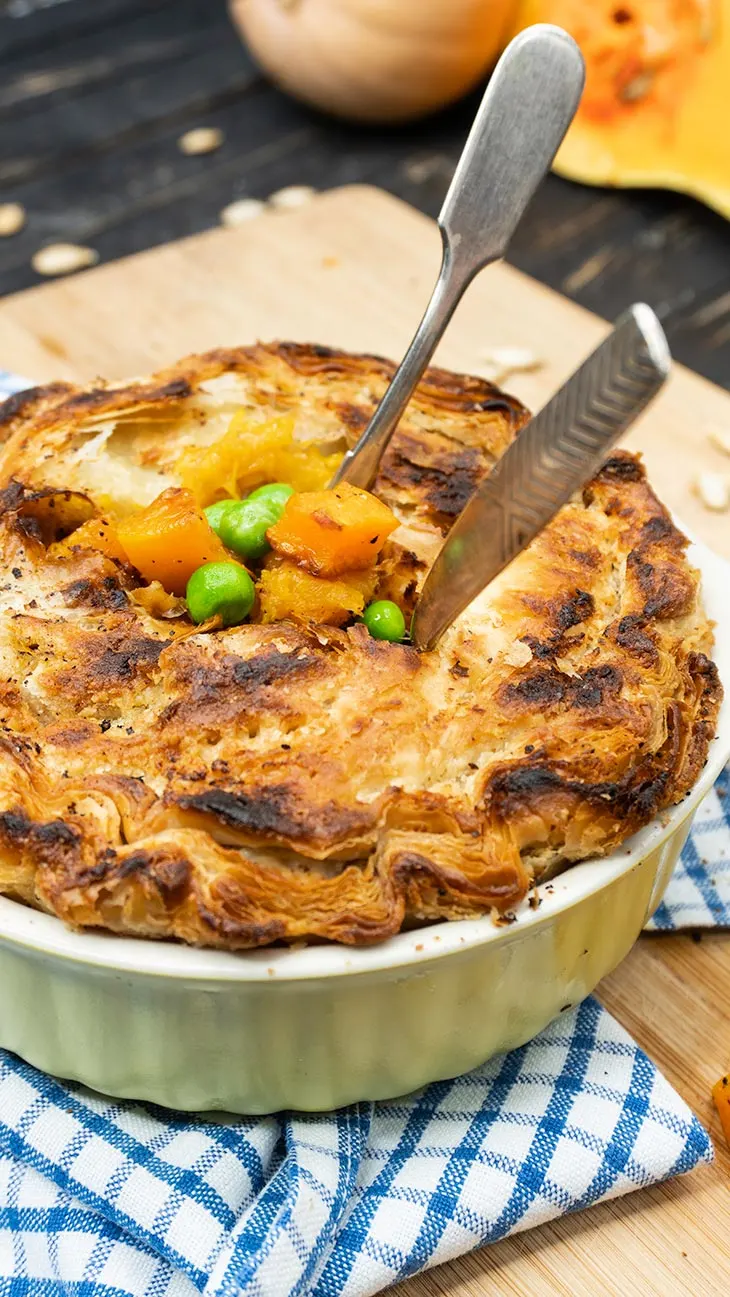 Let's talk about desserts as well! For me, nothing yells "It's autumn, baby!" more than a hot slice of apple pie, one of the most famous American dishes of all time. This vegan apple pie looks superb and it's extremely easy to make. Not to mention it's healthy as well, which makes it one of the best vegan autumn recipes!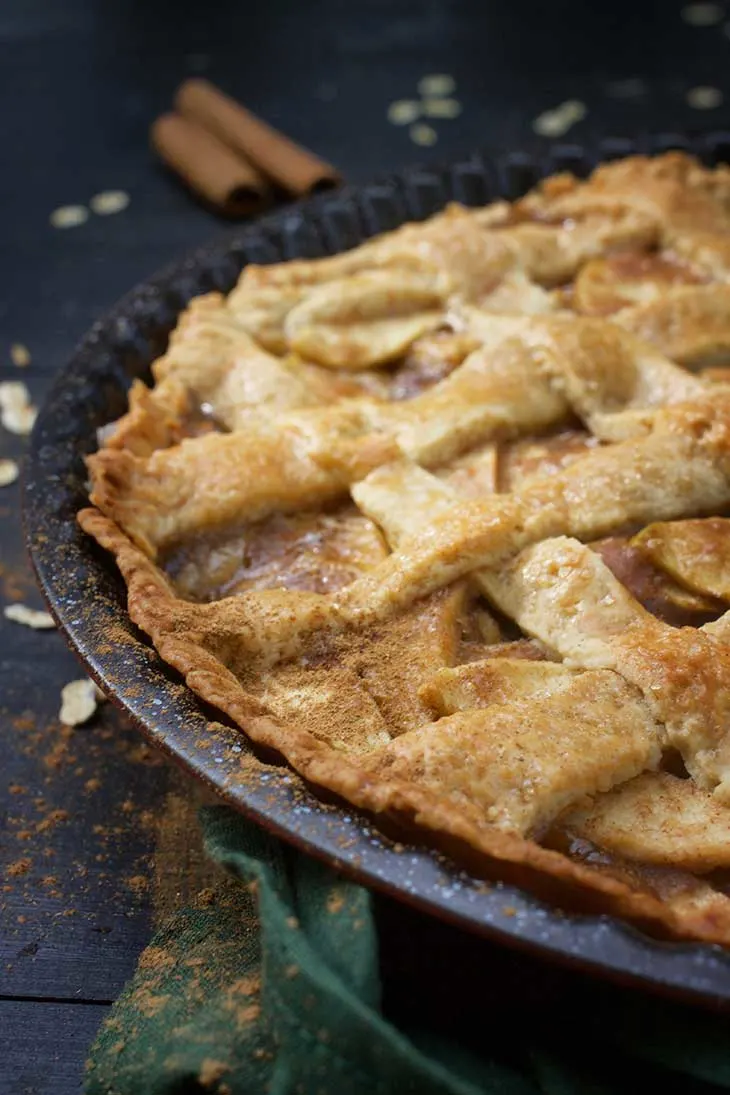 Ah, what better way to start an autumnal menu than with a delicious cream soup? This butternut squash soup is completely vegan and it's bursting with amazing flavors. Think of butternut squash, celery, garlic, cinnamon, smoked paprika, chili powder – all these make an incredible combo! 🙂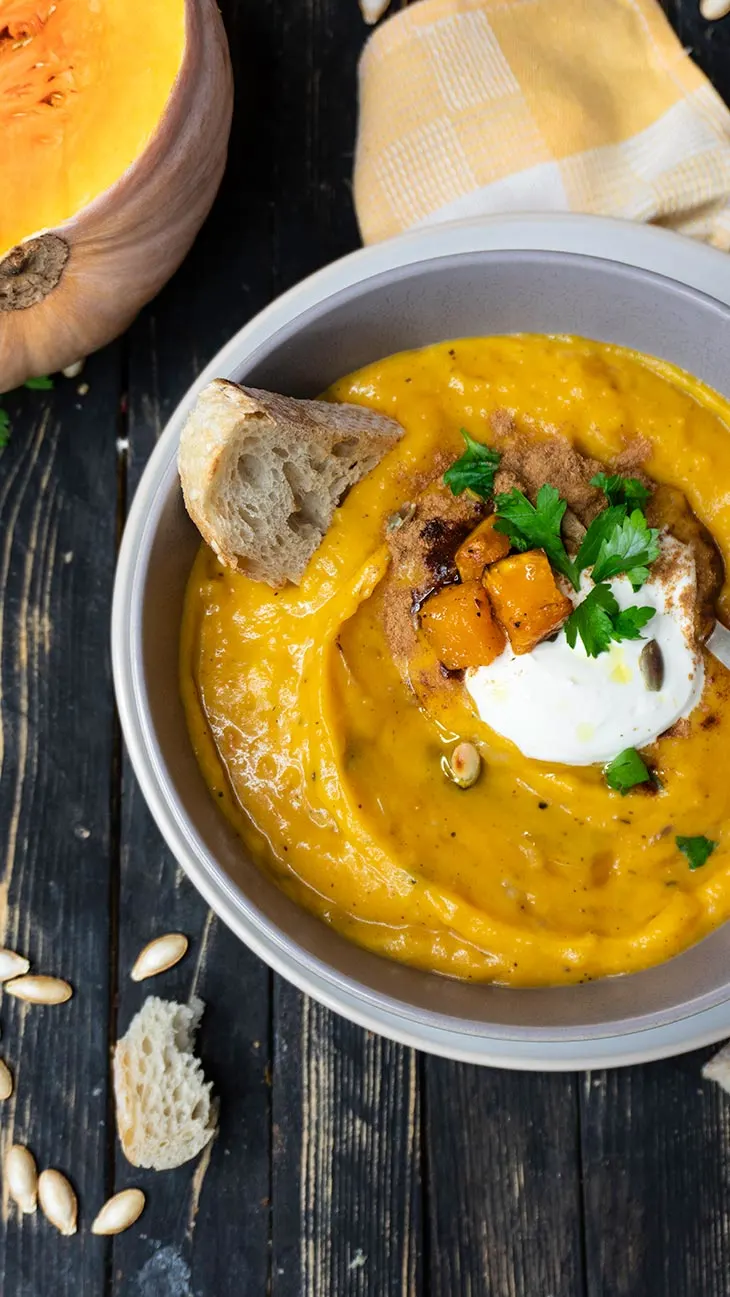 If you're not a fan of creamy butternut squash soup, no worries! Here's an amazing alternative: hearty beans soup! This recipe is extremely easy to put together and the result is guaranteed to make you fall in love. Plus, beans are super filling and delicious, so what's not to love here?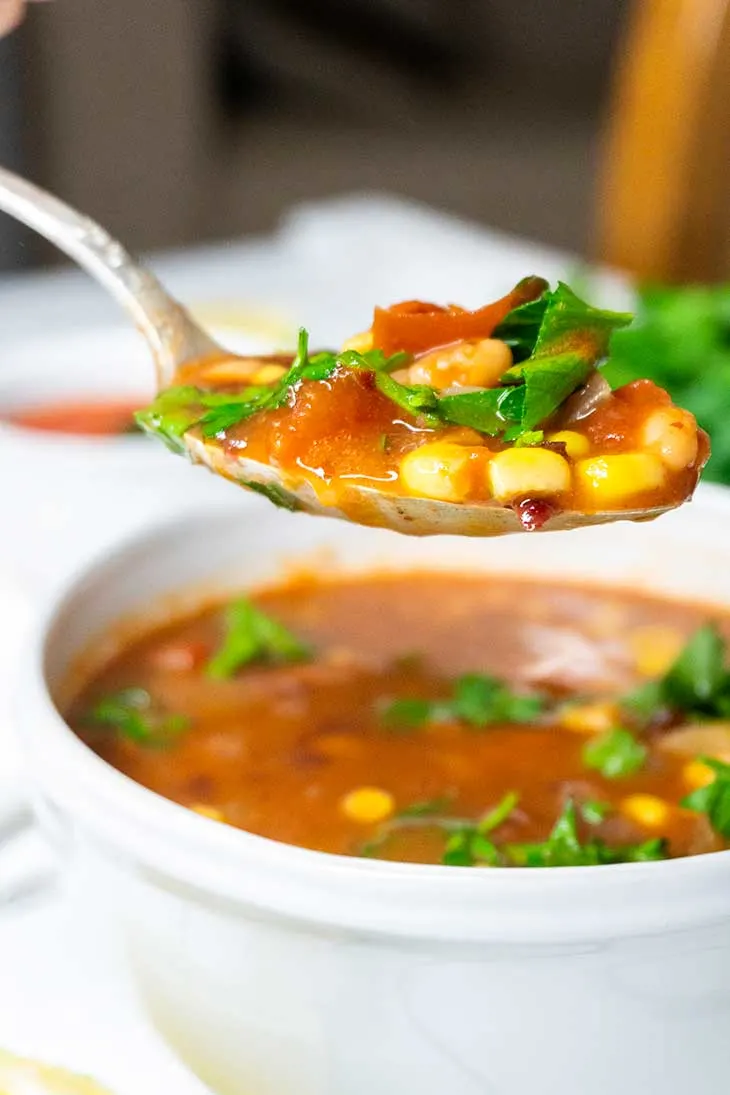 Cookies are one of the best and easiest desserts to make, regardless of the season! But these vegan pumpkin cookies with chocolate chips are ideal for any autumn month. They're comforting and very easy to make and they go perfectly with a big cup of coffee, tea, or even hot cocoa, why not?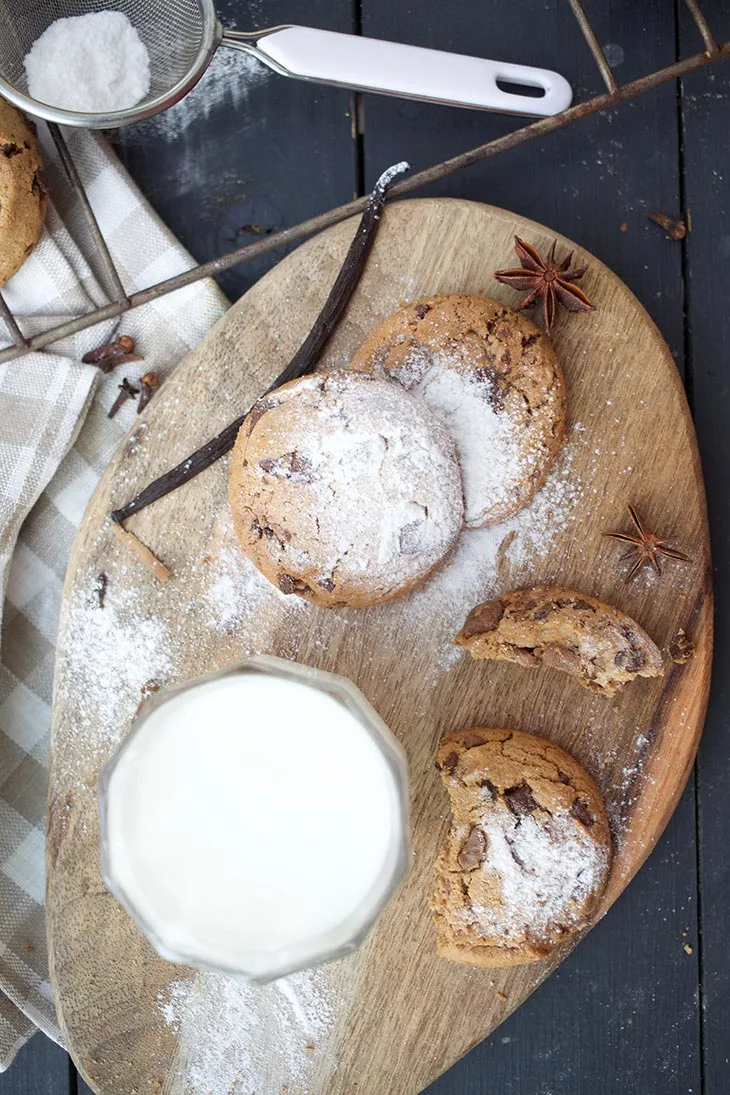 Here's another delicious apple dessert for you: vegan apple strudel. Strudel is a traditional German sweet made with puff pastry and apple and cinnamon filling. I guess you already know that apples and cinnamon make the best combo which, in my opinion, is ideal for autumn! One of the best desserts in this list of vegan autumn recipes!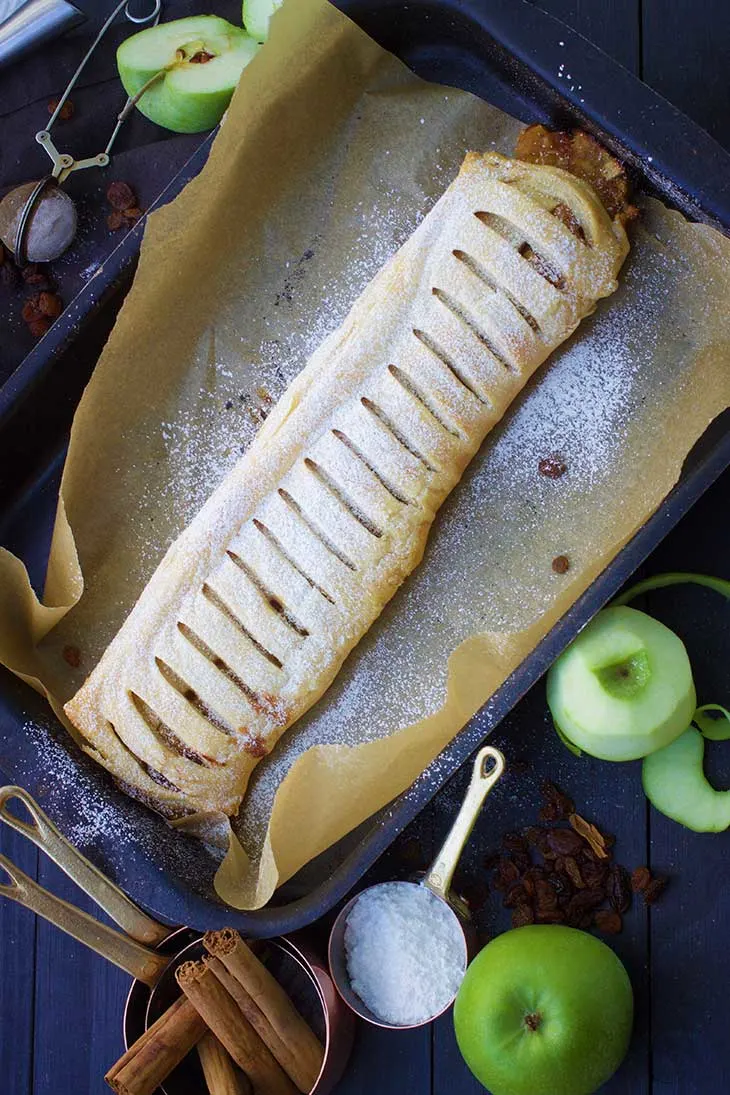 Other than cookies, muffins are another great dessert that can be made all year long. They're super versatile and extremely easy to make and you can try countless different recipes to find the one that suits your preferences! For example, these vegan pumpkin muffins are ideal for this season and can even work well for breakfast!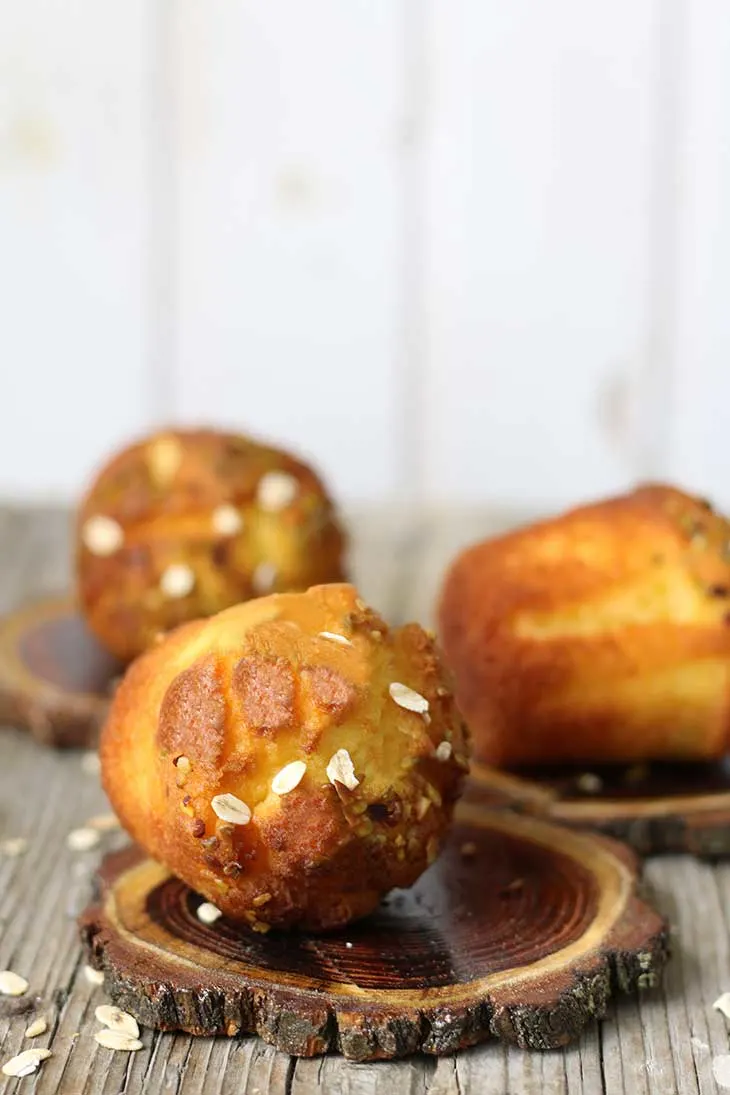 This is another German dessert with apples: apple streusel cake. This can be translated into "apple crumble cake", as streusels cakes are pretty basic cakes, but with a top layer made of crumbles. This dessert is, again, super easy to make and will make for the perfect sweet treat or breakfast!
Let's end this yummy list in style with another amazing stew. Here's how to make a sweet potato stew with cauliflower! Sweet potatoes are one of my favorite fall veggies and they can work it tons of recipes, both sweet and savory. But this stew has to be one of my faves of them all!