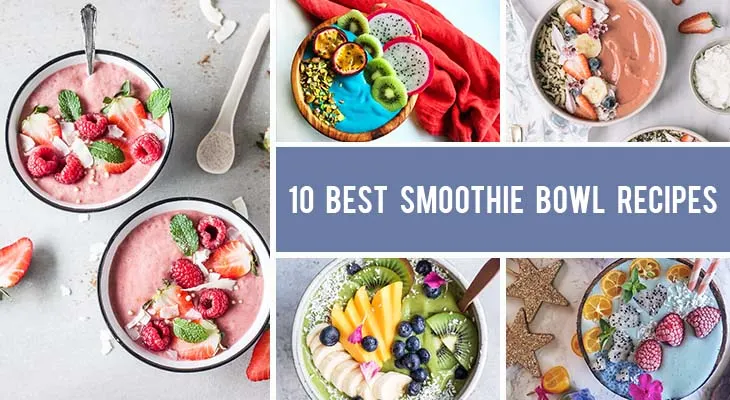 Here are 10 amazing smoothie bowl recipes that will teach you how to make smoothie bowls and enjoy a delicious, creative and nourishing breakfast every day!
I am absolutely sure that you heard about smoothie bowls by now, and maybe you even saw some beautiful, amazing smoothie "art" taking over the entire Instagram community! But if you haven't seen them around and you're wondering what is a smoothie bowl, here's what you should know.
Smoothie bowls are actually smoothie recipes with frozen fruit that have a thicker consistency and are served in a bowl. These breakfast smoothie recipes served in bowls are colorful, packed with healthy and natural ingredients such as fruits (dried or fresh), superfood powders, nuts, chocolate, peanut butter and everything else in between. This means they're incredibly good for your health and also easy to make. These advantages have transformed smoothie bowls in more than just a trend, as they are a great breakfast option or even an amazing snack in-between meals.
If I got your interest in these healthy smoothie bowls and want to discover some breakfast smoothie recipes, scroll down below!
How to make smoothie bowls
Putting together a delicious smoothie bowl is as easy as ABC, and a great opportunity to get creative with your fruits and food!
The process is really simple: all you have to do is throw all your smoothie ingredients into your blender, mix everything until the perfect consistency is achieved, put your smoothie into a bowl and decorate everything with your favorite toppings, such as fresh fruit, nuts, grains etc. If your mixture is too thick you can add some plant milk, juice or a little bit of water. If it's too runny, just add more fruits or a couple of ice cubes in order to change its consistency!
As you might have already guessed, the possibilities are endless when creating smoothie bowls – it only depends on your own preferences, on the ingredients you have and, of course, on your imagination! You can create green smoothie bowls, fruity ones, nutty ones, you can incorporate power powders such as spirulina or matcha or you can create a mix of all of these. Just play around with the ingredients and I am sure you will end up with the most delicious breakfast!
I guarantee that one bowl of smoothie will provide you with the much-needed energy that will help you start your day on the right foot! These sweet vegan breakfast bowls are nourishing and so fun to make! Plus, if you're also looking for smoothie recipes for kids, these recipes will make your children fall in love with fruits and superfoods!
Click on the linked titles in order to access these smoothie bowl recipes. Many thanks to all the amazing food bloggers who created these recipes. Feel free to scroll through this list and don't forget to tell me which recipe is your favorite!
Smoothie bowl recipes
If you're beginners or maybe still reluctant about smoothies and what a healthy, delicious breakfast or even snack option they are, these recipes should give you the inspiration you need. You can find a smoothie for every taste here, whether you prefer chocolate, vanilla or fruity flavors! Check out these vegan smoothie bowls!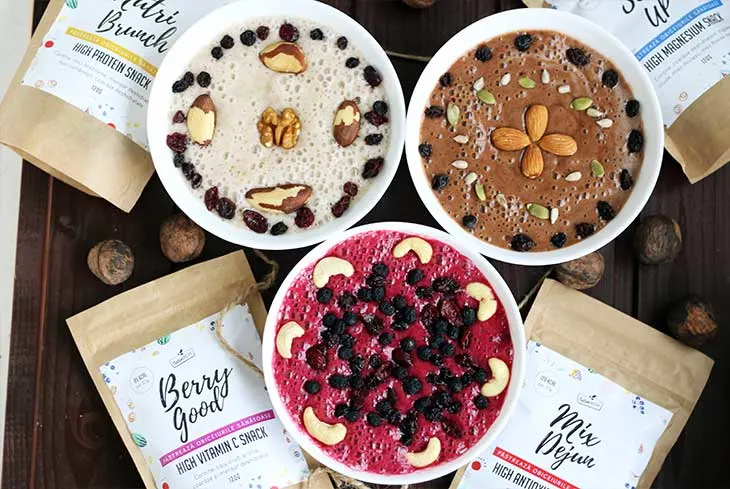 This cocoa, banana and peanut butter recipe looks so delicious it might feel like you're cheating, but it's actually a super quick way to prepare a healthy breakfast bowl recipe, full of energizing good carbs and superfoods like chia seeds and maca powder. And it's completely gluten-free and vegan!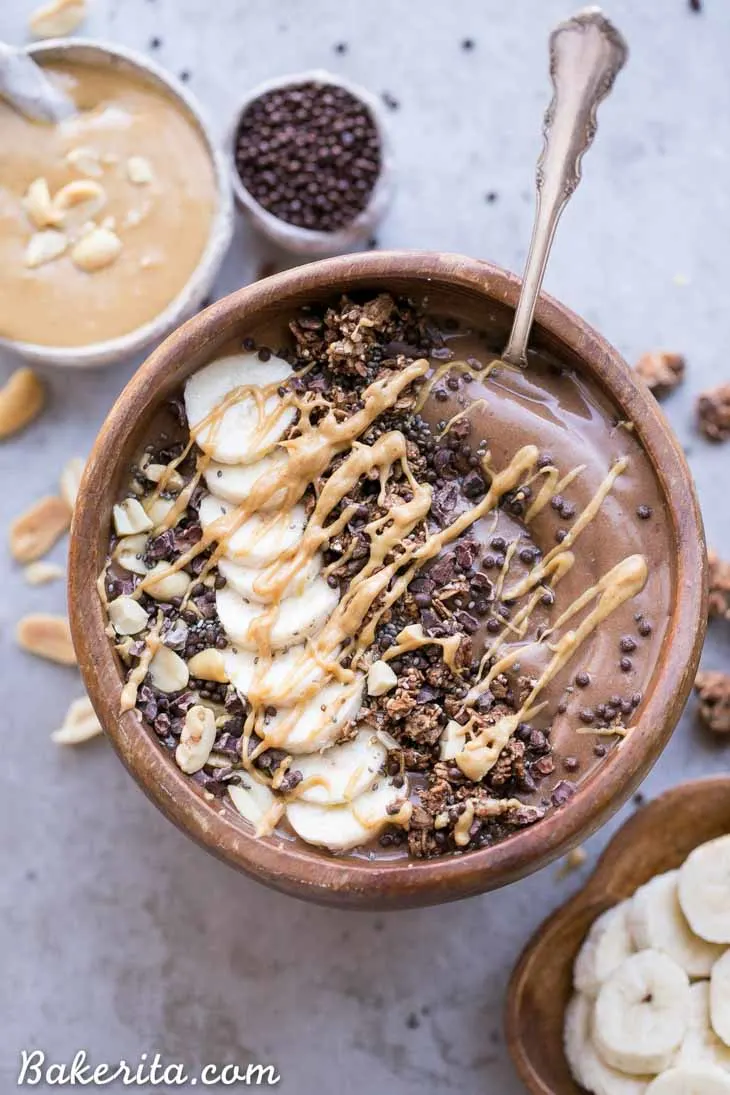 If you're on the lookout for a delicious, healthy bowl breakfast, yet low in sugars, this recipe for low-sugar blueberry coconut smoothie bowl for you. You will get all the health benefits of coconut and blueberries (incredible antioxidants, many vitamins and low levels of sugar and calories!), with two secret ingredients you wouldn't expect and an incredible taste!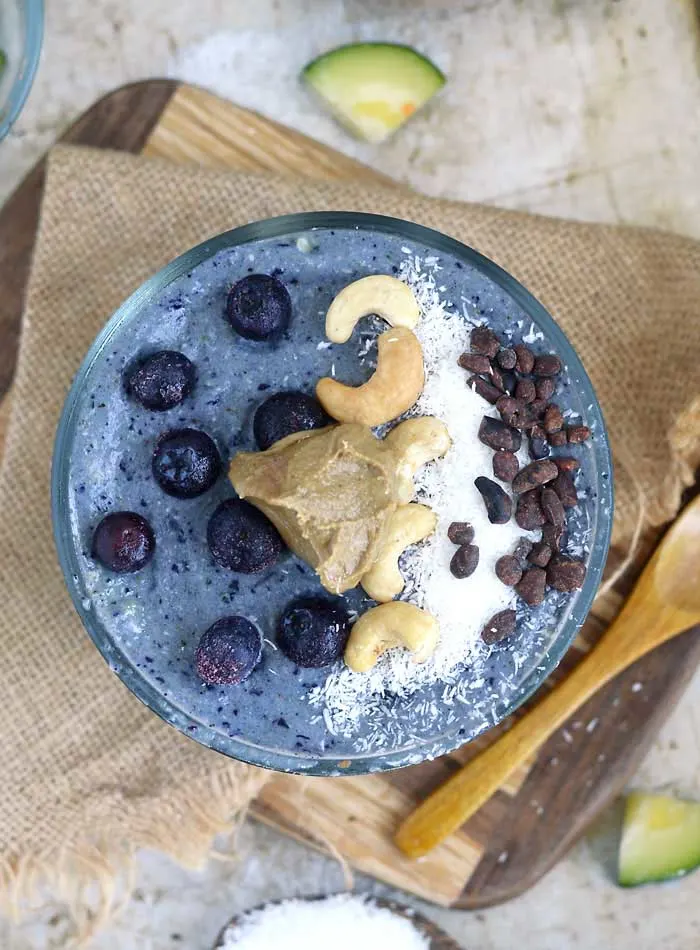 This recipe is absolutely incredible due to its color, healthy ingredients, filling consistency and it is also very easy to whip out for an absolutely Instagram-worthy breakfast that will take everybody's breath away. Whether you decide to use the recommended potent algae E3Live Blue Majik or blue spirulina, you will get tons of health benefits out of this beautiful smoothie bowl!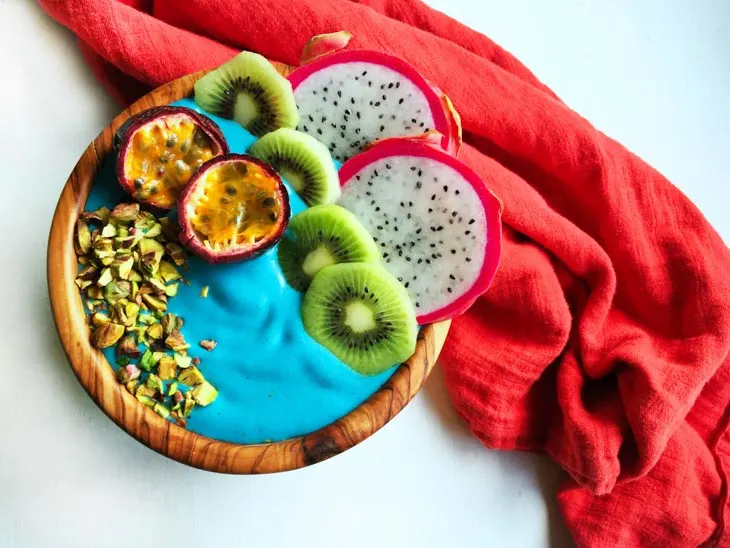 And because I just can't get enough of that surreal blue color, here's another recipe for beautiful, dreamy-blue smoothies. These smoothie bowls are incredibly quick and easy to make – you literally need as much time as it takes you to throw everything into the blender and then pour the result into your prettiest bowls!. Have fun decorating them with your favourite toppings!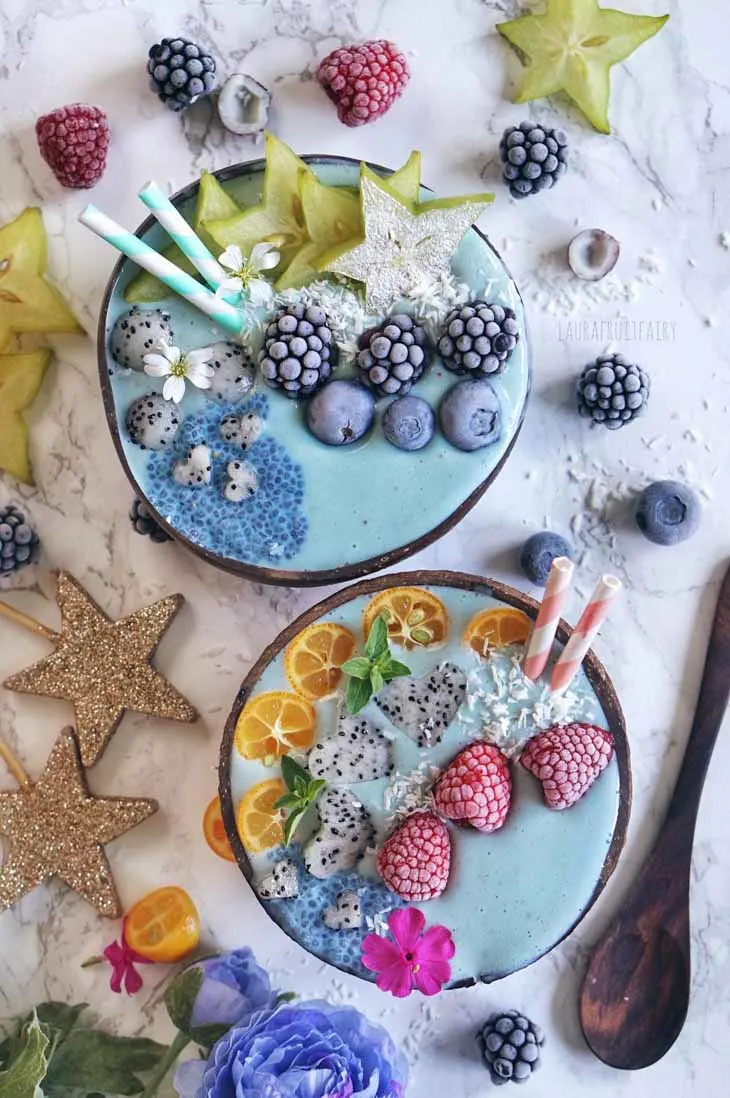 This recipe cheers me up every time because preparing a delicious bowl of mango smoothie makes me feel like I am on an exotic beach! I'm obsessed with the simple, fragrant combination of exotic coconut and mango, and the added crunch of the granola makes it just perfect!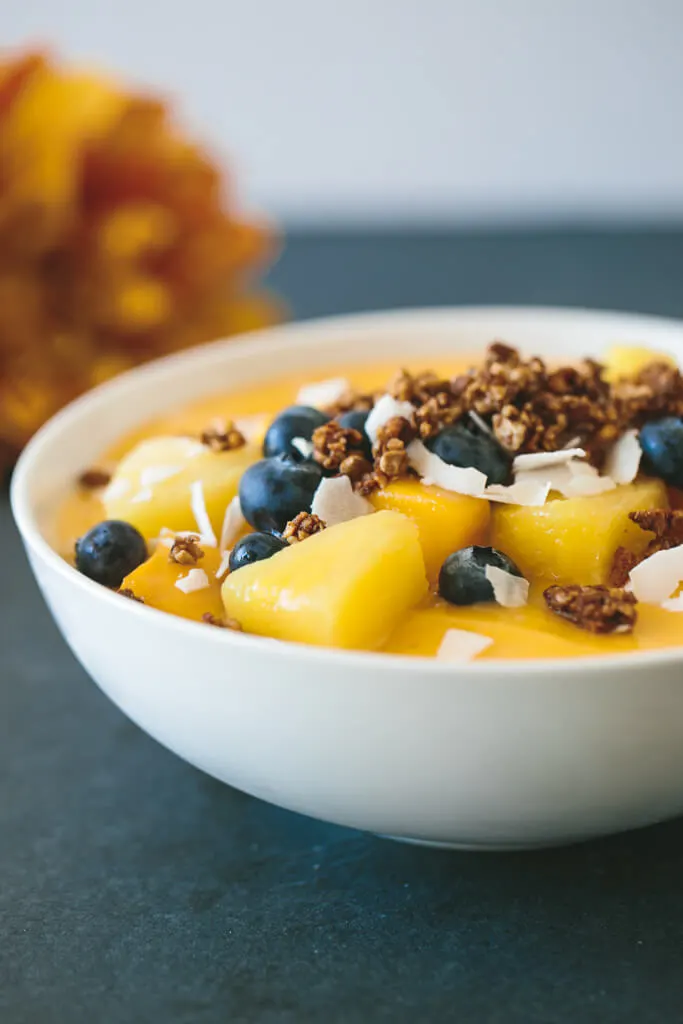 I absolutely love this recipe for thick chocolate smoothie bowls! You wouldn't believe the thick, milkshake-like texture that the combination of frozen banana and frozen zucchini gives this chocolatey smoothie bowl! Yes, it has zucchini, can you believe it? Top everything off with chia seeds, cacao nibs or a couple of organic peanut butter swirls for extra nutrients!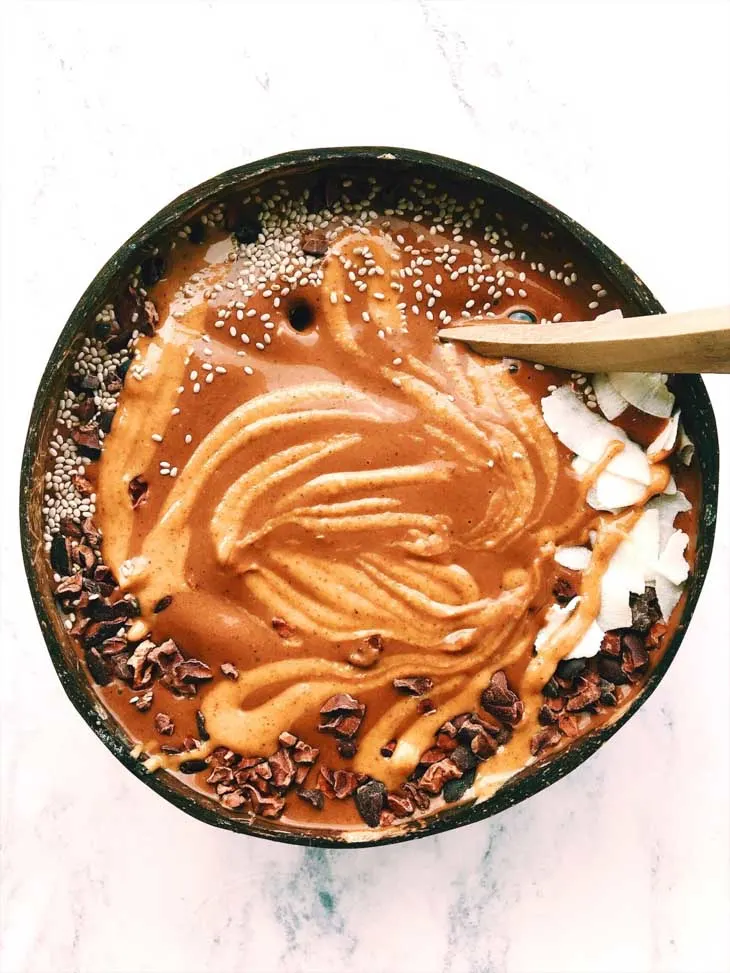 I'm just in love with the amazing natural colors of fruit taking the spotlight in smoothie bowls! I feel like it's much easier to eat well when you enjoy the look of what's in your plate (or bowl!) as well, plus – if your food is colorful, this means it is full of nutrients! If you're wondering how to make a berry smoothie, this pastel-pink banana and berries smoothie is just perfect. It only takes 5 minutes to prepare, each serving is low in saturated fats and high in protein, and the entire yummy bowl is absolutely delicious!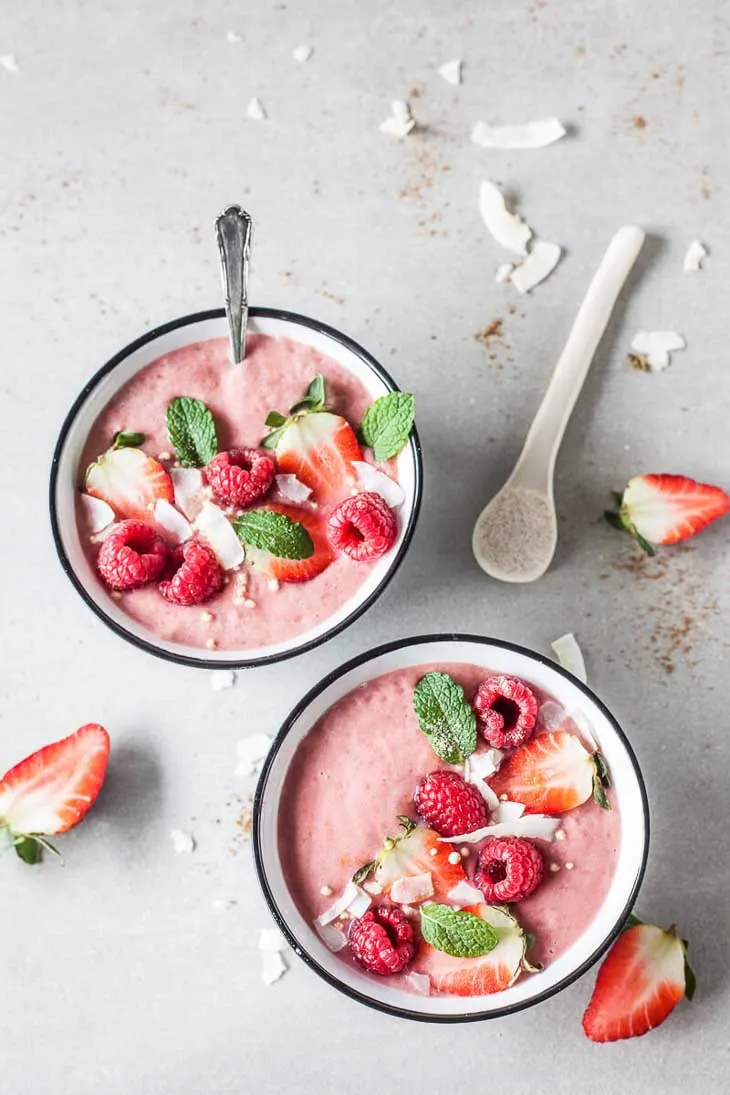 I love green smoothie bowls because you can load them with actual greens and combine them with unique ingredients in order to achieve a fruity, refreshing, deliciously sweet breakfast! This one is full of goodness such as spinach, chia seeds, hemp seeds and superfood powder! It also has a great ice cream-like texture thanks to the frozen banana and pineapple.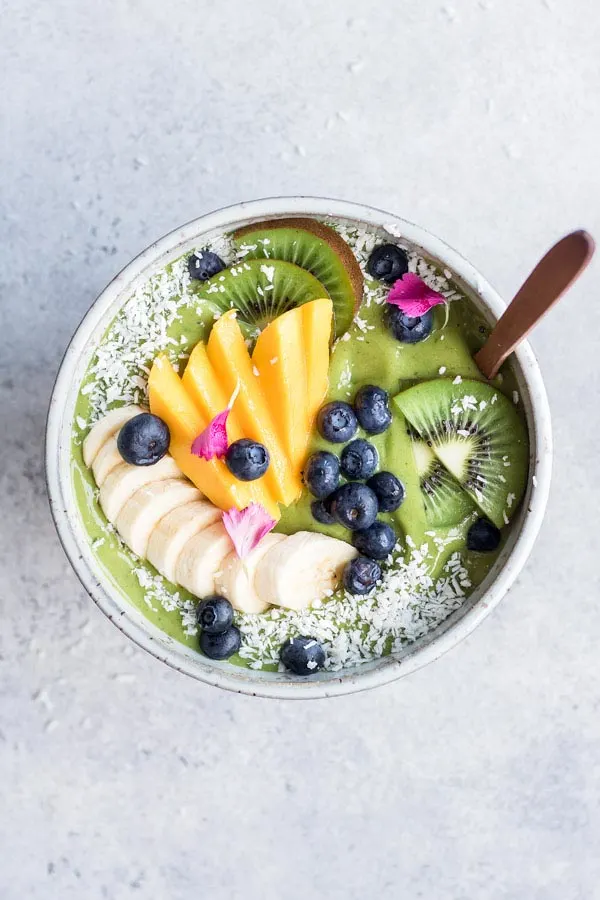 This recipe is great for a day that started in a rush, when you still don't want to miss breakfast. This pastel-colored morning smoothie bowl will send you off to work or school refreshed and full of energy! It's rich in fiber thanks to the spinach, filling thanks to the banana, and preserves the subtle matcha flavor. Absolutely delicious!