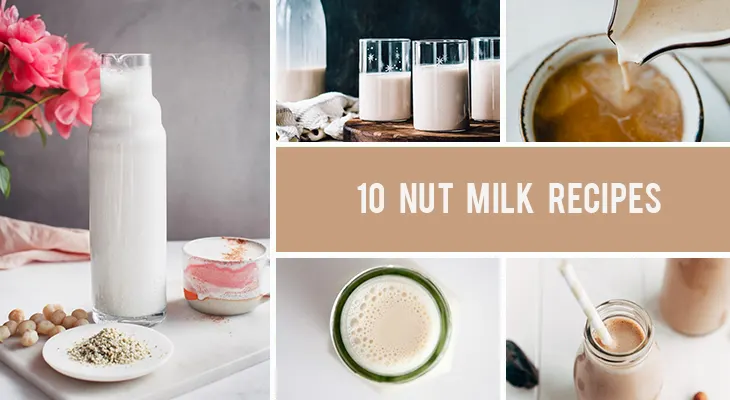 If you're vegan, lactose intolerant or simply want to eat fewer dairy products, here are 10 delicious nut milk recipes you can easily make at home!
Nut milk has become a real trend, both on Pinterest and in the real world, and with good reason! Nut milk is way healthier than dairy milk coming from cows, goats or sheep. Plus, they're cruelty-free!
In case you want to include more vegan milk into your diet or you just found out you are lactose intolerant and you need to switch to this solution, you should know there are countless options for you out there. You can make nut milk from almost every existing type of nut, starting from hazelnuts, cashews, almond, and ending with pecan nuts or even coconut. You can even use seeds and cereals to make vegan milk!
But you should know that store-bought nut vegan milk is usually full of bad ingredients such as unhealthy sweeteners, artificial flavors, thickeners, so even though it's more convenient to simply buy them from the supermarket, the homemade nut milk is always the better, healthier choice. Making your own nut milk at home is the best way to go!
One disadvantage is that homemade nut milk recipes don't contain any Calcium or vitamin D, unlike store-bought nut milk which is fortified for this exact reason. The good part is that you can combine the nut milk with seeds (whole sesame seeds are super-rich in calcium) or even fruit juices (store-bought fortified orange juice is a source of vitamin D) and it will solve your problem, naturally.
Now that I've made my point in explaining how amazing nut milk is, I want to inspire you to actually make your own! And because I want to show you that making your own nut milk is extremely simple, I created this list with 10 nut milk recipes that I always love to make. You will find here a nut milk for every taste, regardless if you love almonds or if you prefer chocolate milk.
Click on the linked titles in order to access these nut milk recipes. You will also find here one of my favorite vegan milk recipes, but the rest of them were created by some talented food bloggers that I definitely recommend you follow.
Nut Milk Recipes
Almond milk and cashew milk are, honestly, two of my favorite types of nut milk out there! This recipe will teach you how to make both of them and the results will be flawless each and every time. The difference between the two is that the pulp of the almond milk has to be separated from the milk, but the cashew "powder" is left together with the liquid.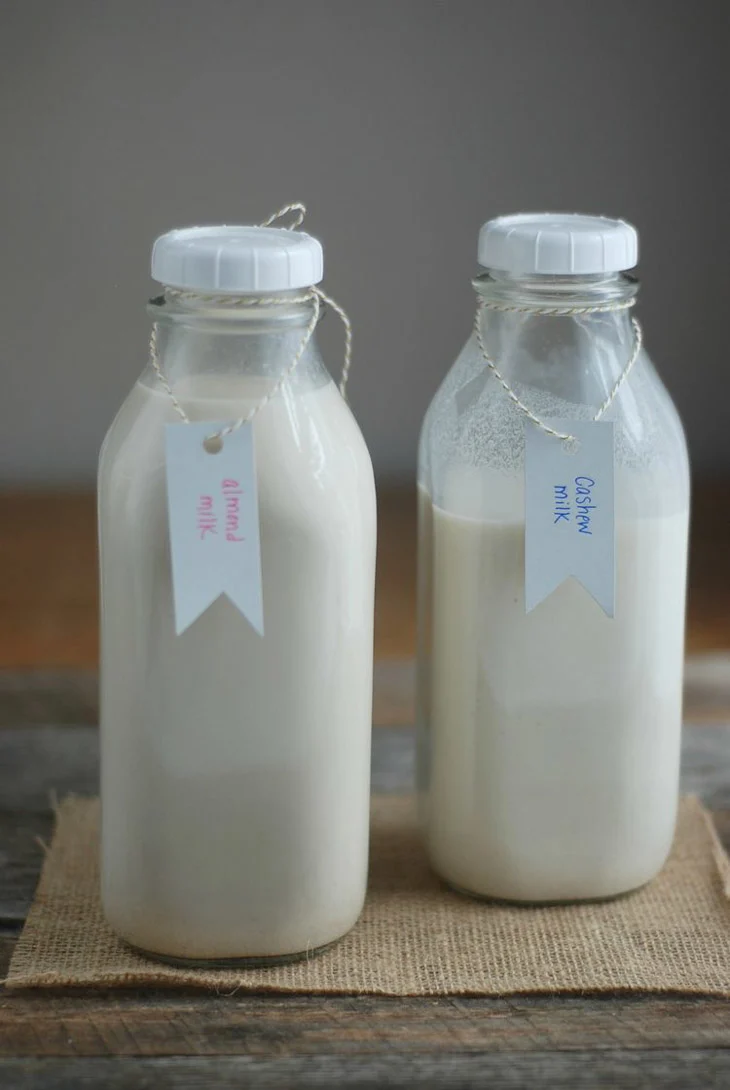 Okay, vegan milk is super delicious, but Nutella milk? That's a whole new story! This recipe uses soaked hazelnuts (yum!), raw cacao powder, vanilla extract and pitted dates. Perfect combination, right?!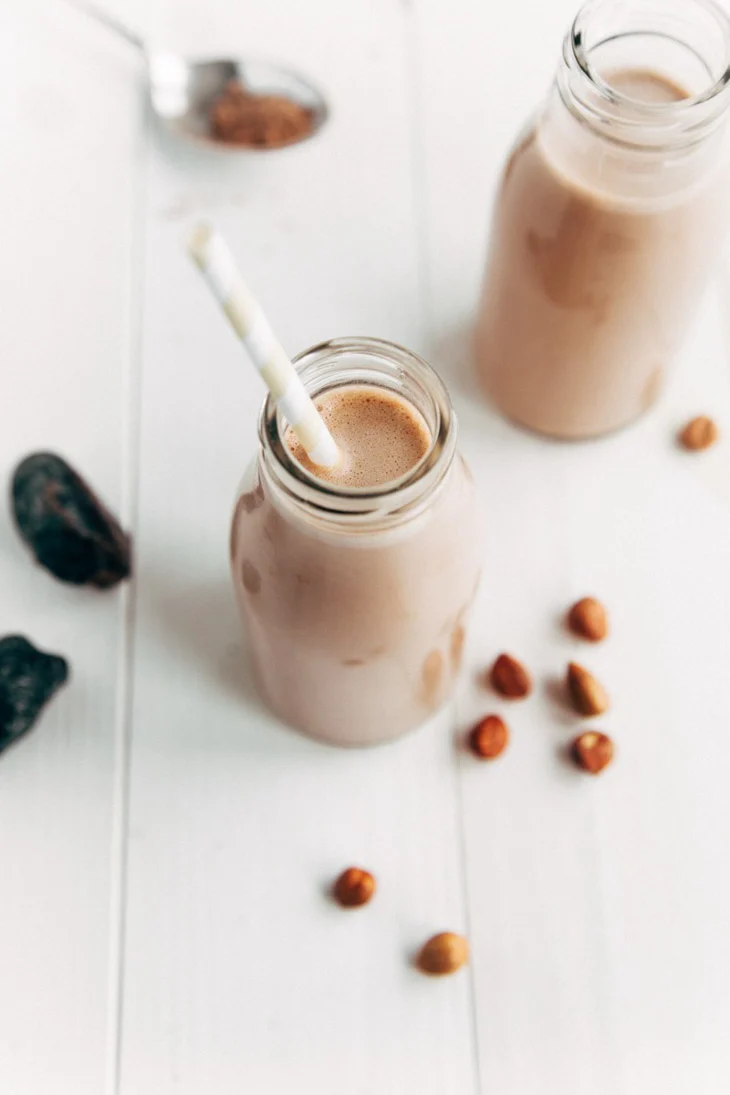 This is another amazing combination – hemp and macadamia milk! The simple process will result in a creamy, amazing nut milk that you'll want to make again and again for sure. Plus, it's healthy too, being rich in Omega-3 essential fatty acids. Yum!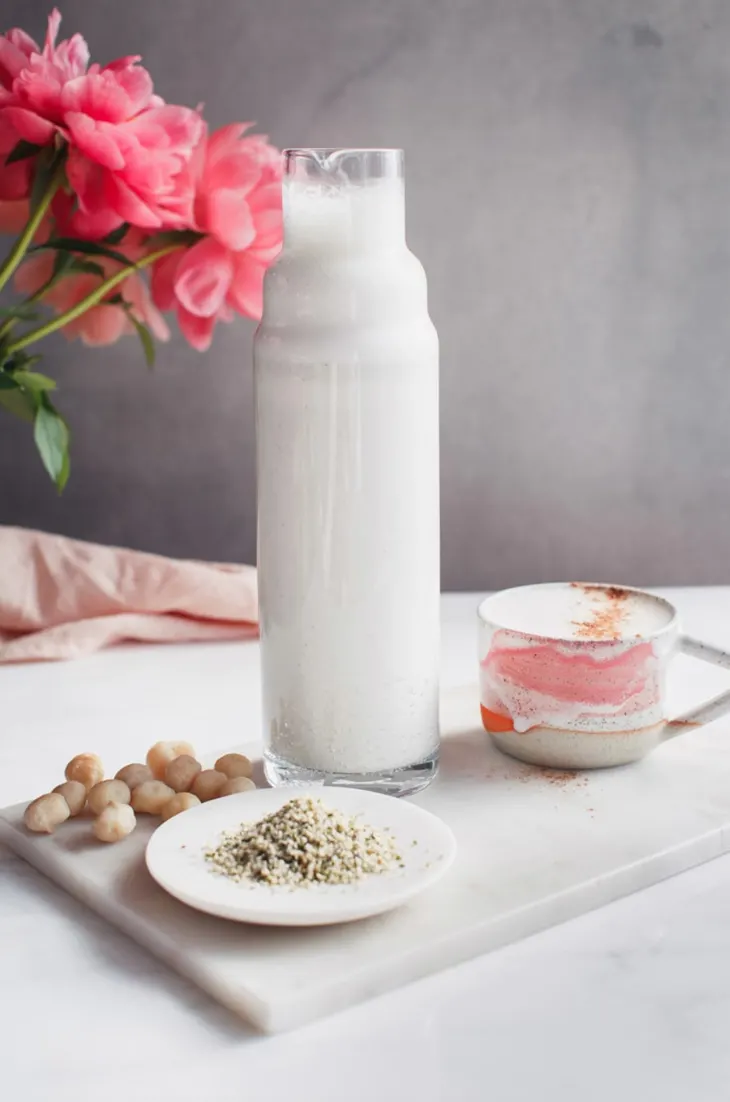 I know many vegans struggle with this once they switch to a plant-based diet: finding a good creamer replacement. But this doesn't have to be an issue anymore! This recipe will teach you how to make a delicious almond creamer with the perfect texture and consistency. Give it a try!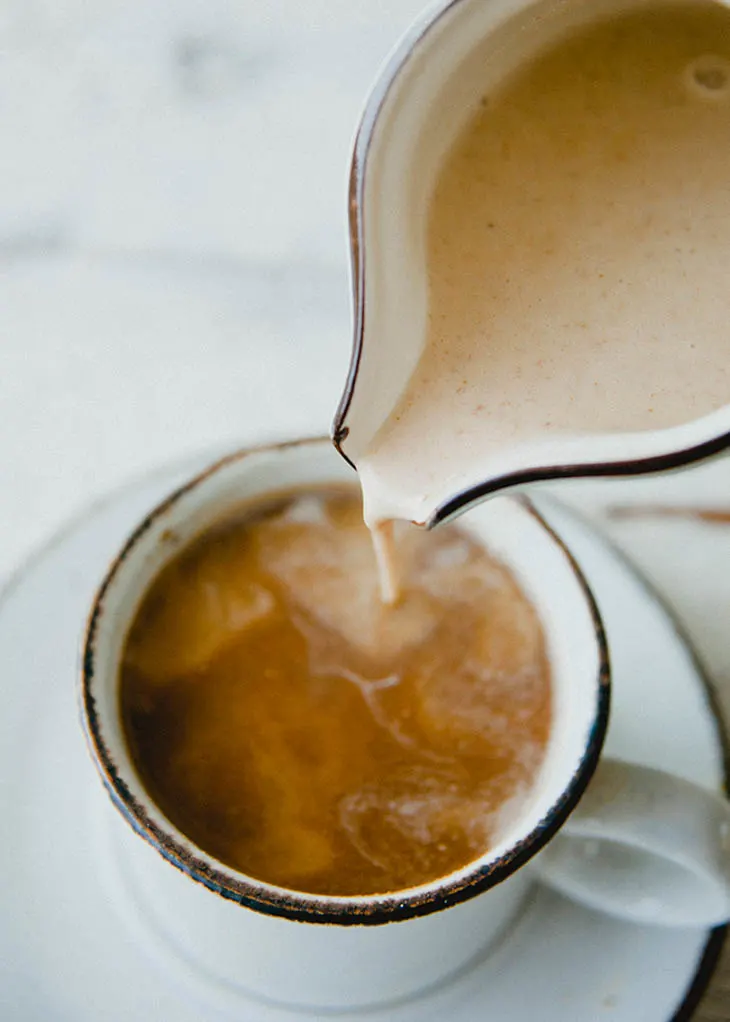 Even though plain nut milk is good, I sometimes prefer sweetening mine with some dates, as this gives them a very subtle sweet taste, perfect for my cravings. The results are amazingly delicious, silky and actually addictive! Try it and see for yourself!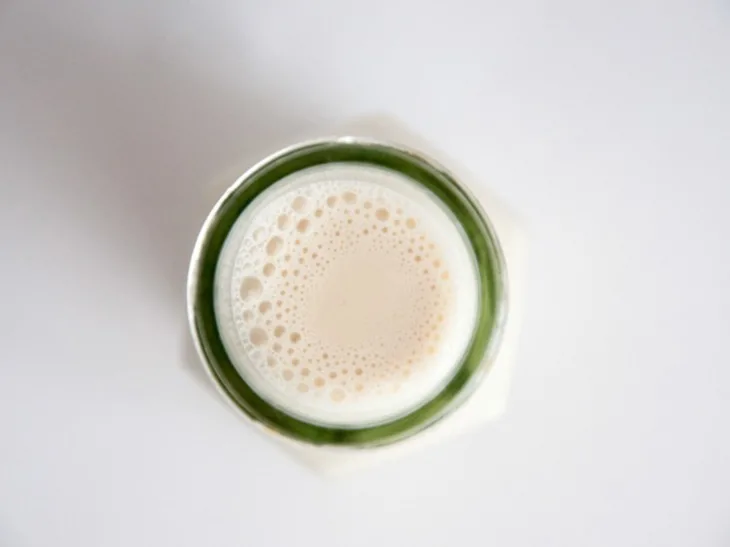 Another amazing combination for Pecan nuts lovers – homemade almond pecan milk recipe! This easy-peasy recipe will teach you how to master the technique of making nut milk and I'm sure you'll love this milk recipe so much, you'll want to consume it daily!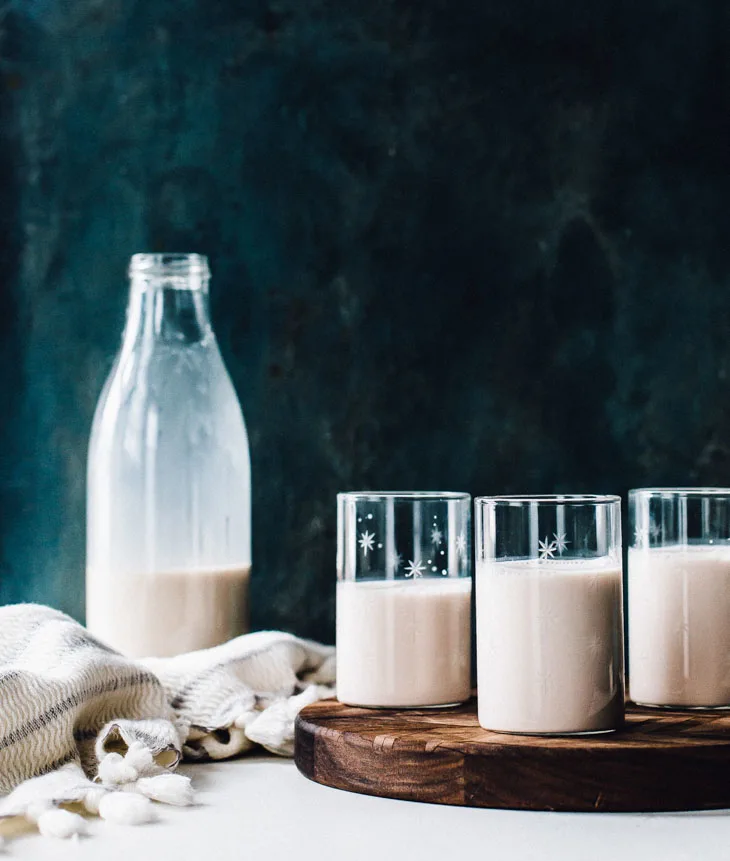 As I said before, I sometimes like to spice up my nut milk with some sweetening or, even better, some flavors! Have you ever tried citrus cashew milk before? If not, this is the recipe for you! I'm sure you'll love it so much, you'll want to have it every day instead of your regular juice!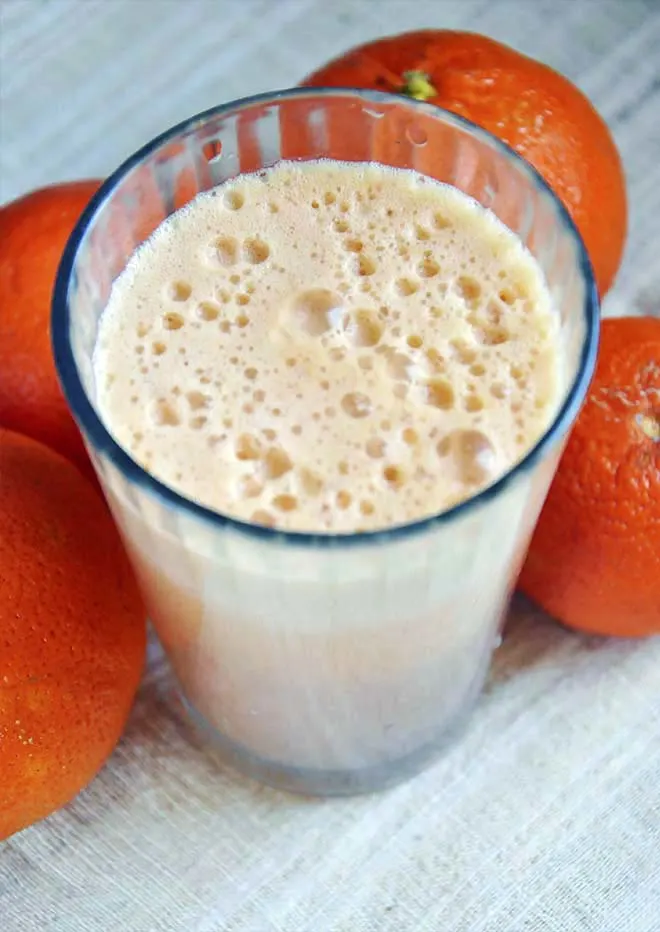 This amazing superfood chocolate milk has a very special and exquisite flavor. The ginger flavor will make this chocolate milk unforgettable and I'm sure you'll want to make it again and again. Plus, it's naturally sweetened, which makes it literally perfect!
This incredible pumpkin nut milk can be made with your choice of nuts, be it almonds, cashews or pecans. Then you add some pumpkin puree or even sweet potato to make this milk unique and very tasty. It's so good, you can even drink it as it is!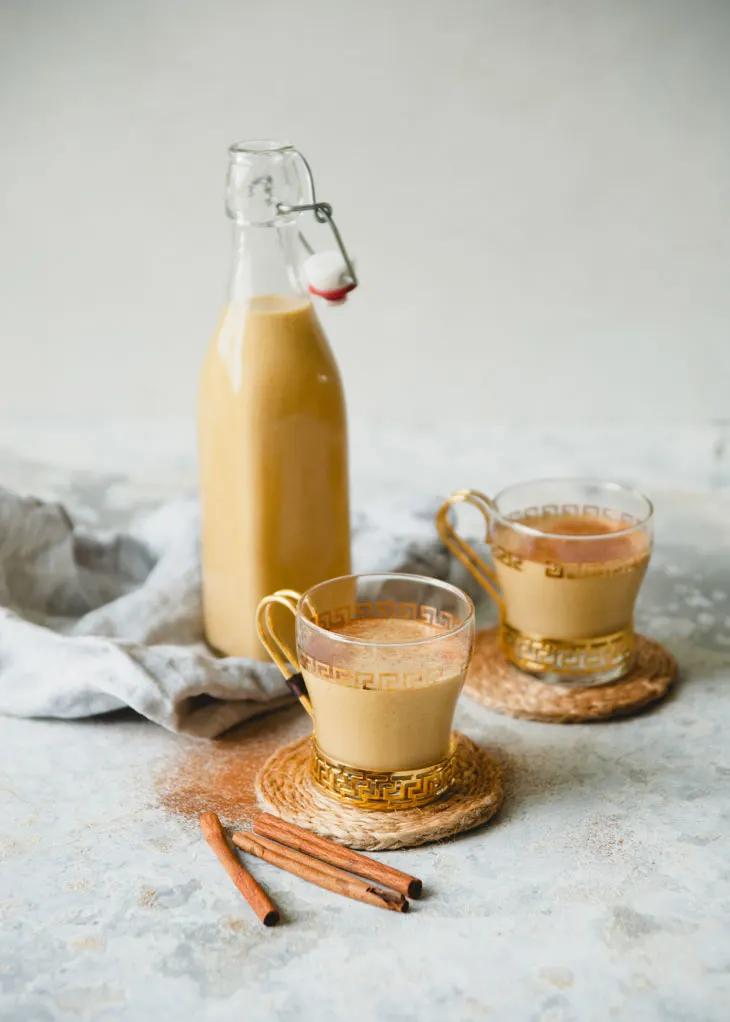 You know how much I love turmeric, that's why I had to include at least one recipe here containing this amazing ingredient. This golden warming drink is one of the best choice for a cold day. Plus, it's easy to make and super healthy!