Change language / Schimba limba:

Română
This cashew milk recipe has a subtle citrus flavor and scent. You can add this to your morning cereals or enjoy it as a refreshing, nutritious drink!
Cashew milk is my all-time favorite vegan milk! It's just perfect! It has the right amount of healthy fats, an ideal taste and it looks just like regular milk! If you haven't tried cashew milk so far, you have no idea what you're missing! You'll never go back to drinking cow milk after you've tried this delicious vegan alternative!
To make this cashew milk recipe even more interesting, I added some mandarins juice. Any citrus fruit is perfect for this. You can use oranges, grapefruits, clementines, anything you want! The combination is excellent! It will turn it from a simple recipe to a delicious, refreshing and nutritious drink!
In the past, I've also tried this recipe using goji berries as a sweetener. It's a great combination. The goji cashew milk will have a lovely orange/yellowish color!
Give it a try! Experiment with flavors! Enjoy this healthy, vegan cashew milk recipe for breakfast!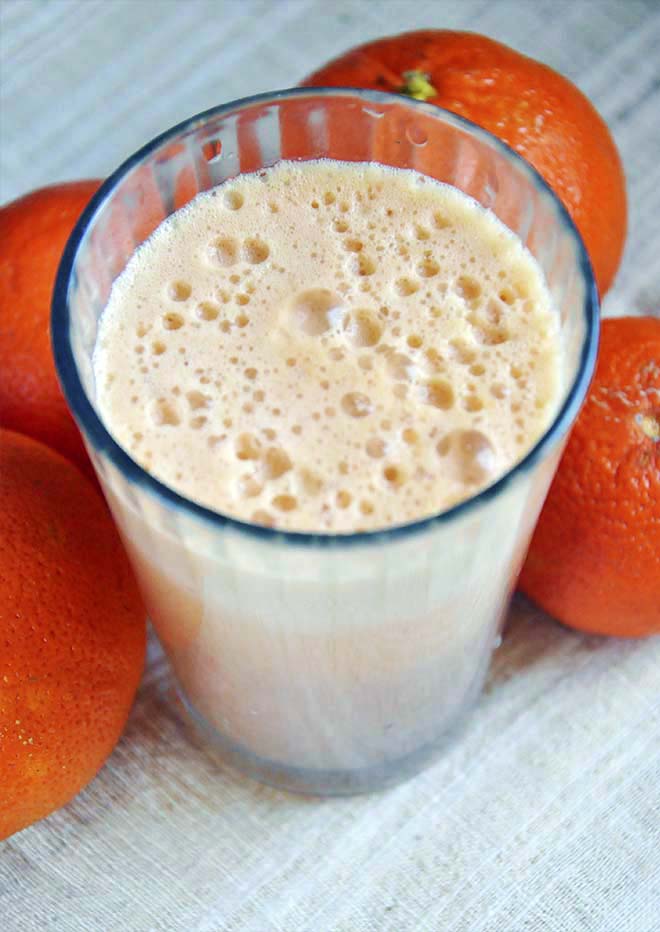 " thumbnail="https://gourmandelle.com/wp-content/uploads/2014/04/Citrus-Cashew-Milk-Lapte-de-caju-cu-citrice.jpg" type="recipe"]