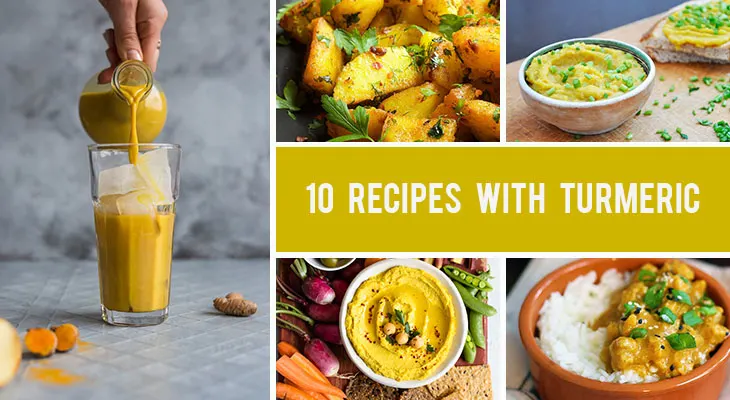 Here are 10 recipes with turmeric that you'll fall in love with especially if you're a fan of the Indian cuisine!
Spices are those amazing ingredients that simply make our lives better. They give taste to our dishes depending on personal tastes and they're absolutely essential when cooking an exotic dish. Today we will talk about turmeric, one of my favorite spices in the world!
Turmeric is part of the Ginger family of plants, called Zingiberaceae. It's an Indian and South Asian powder spice that has an amazing yellow color and a taste that's very unique and can turn any dish into a delicacy. It's one of the staple spices in the Asian cuisine and especially in India, so you will find it in many great recipes.
Because I want to inspire you to use this incredible spice in your recipes more often, I have put up this list of 10 recipes with turmeric that are both healthy and delicious. All of these recipes are very easy to reproduce at home, even by the most inexperienced cooks. I hope you will give these recipes a try next time you want to cook a savory dish. Don't forget to tell me which one is your favorite!
Click on the linked titles in order to access these recipes with turmeric. Many thanks to all the amazing food bloggers who created these recipes. You will also find in this list 6 of my own favorite recipes with turmeric that I love to make frequently. Happy cooking!
Recipes with Turmeric
This amazingly delicious vegan chicken Tikka Masala recipe is packed with amazing colors and flavors that resemble the original recipe very well. This is a very filling and easy recipe that is absolutely perfect when you're craving an exotic and tasty meal. Give it a try!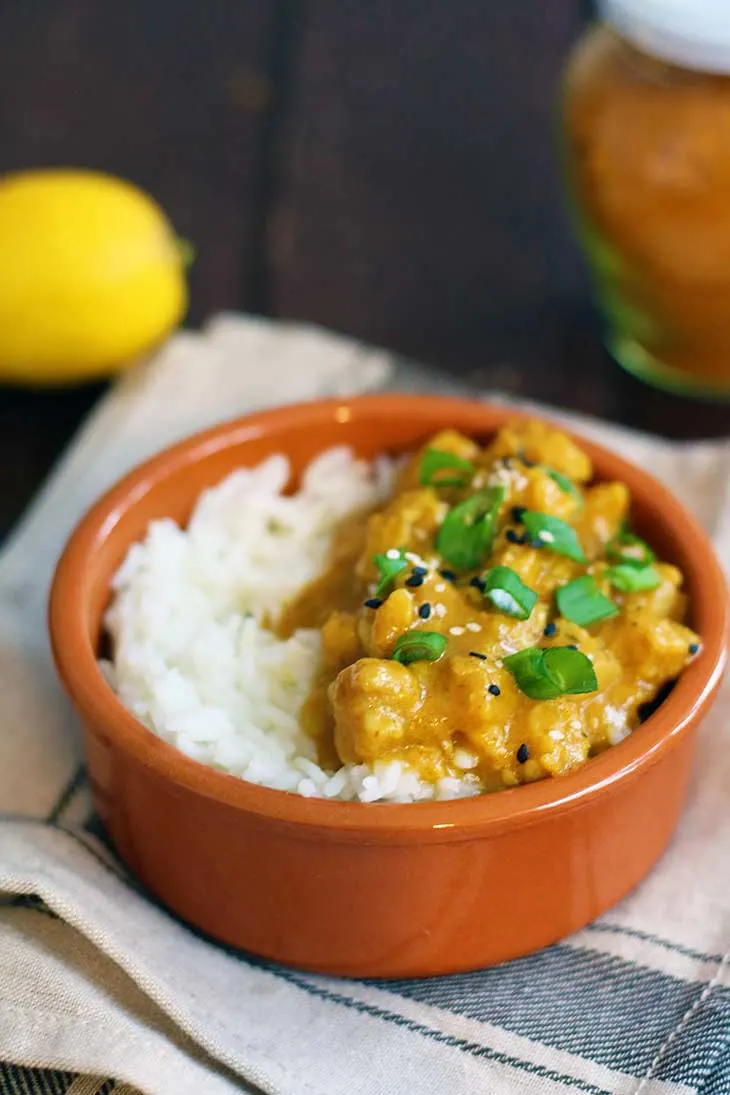 In case you're a fan of spicy Middle Eastern food, you know there's nothing better than a big portion of classic roasted potatoes. This Batata Harra recipe is one of the best ways of cooking potatoes ever! I'm sure you will fall in love with it and you will want to make potatoes like these every time. Enjoy!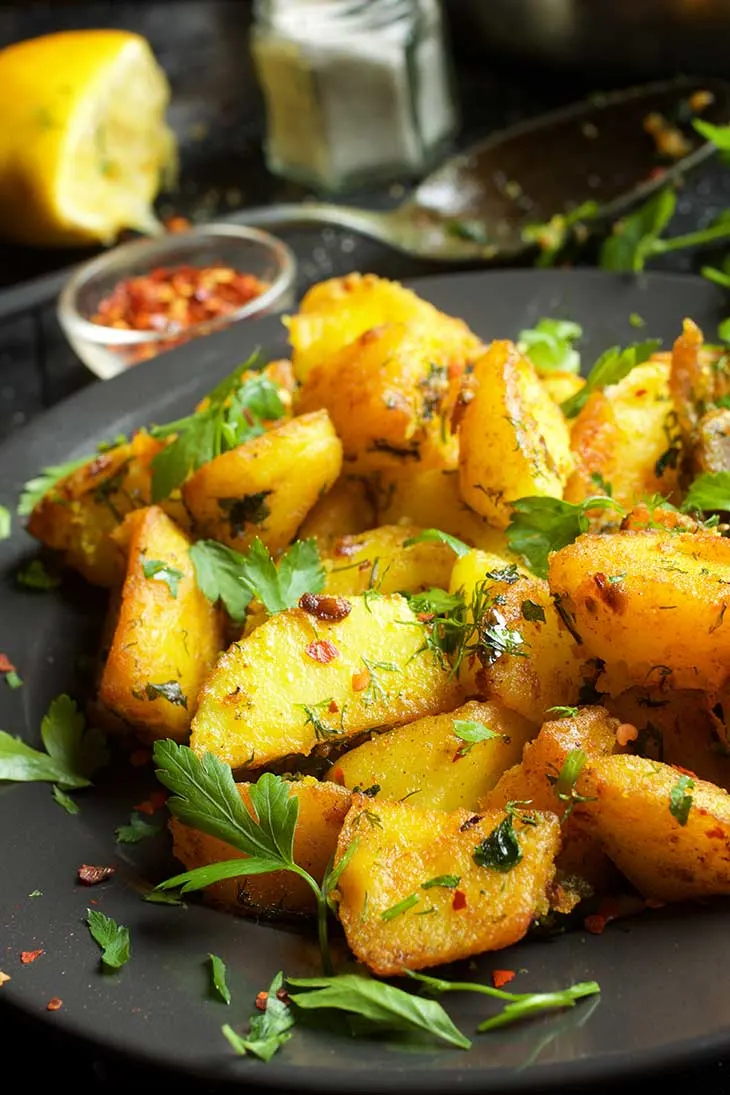 In case you're craving a creamy and delicious meal, then this Dal Kofta might be the perfect option for you! You know how much I love lentil patties, but adding them into a finger-licking good curry sauce takes them to a whole new level! Make this recipe whenever you're craving a taste of the Indian cuisine.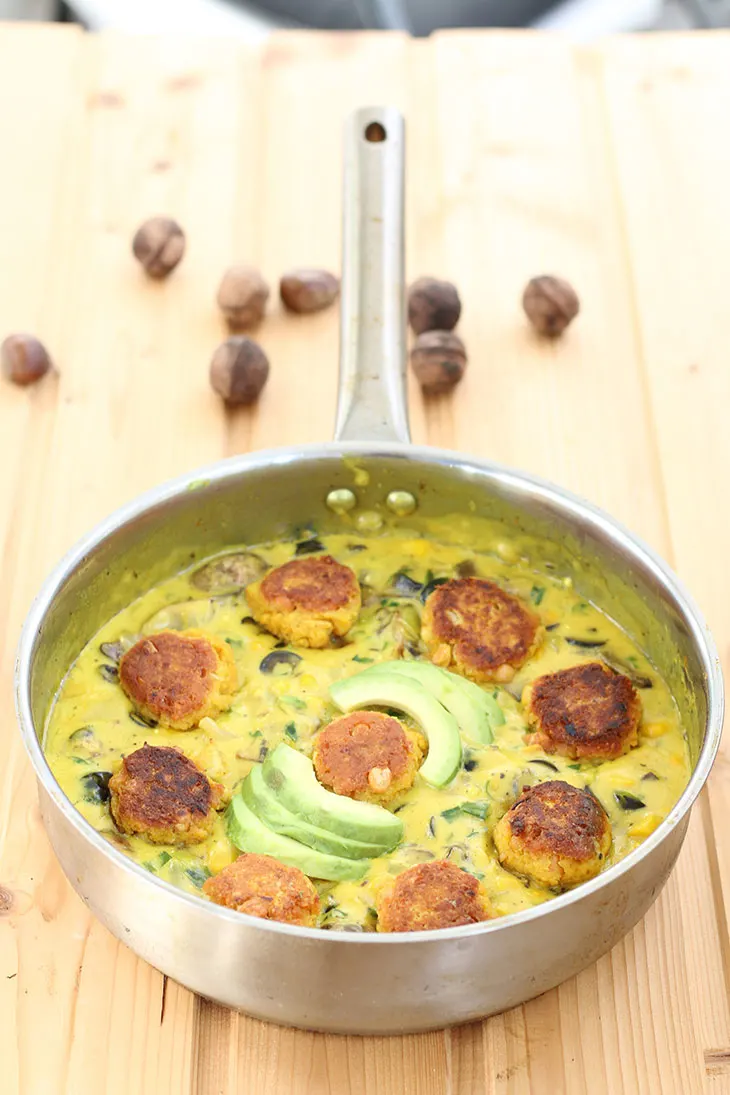 Turmeric is an amazing spice when added to savory dishes, but did you know you can make amazing sweet recipes with it, too? These immunity booster truffles are the perfect example! They are packed with amazing vitamins and antioxidants that will boost your immune system in a second.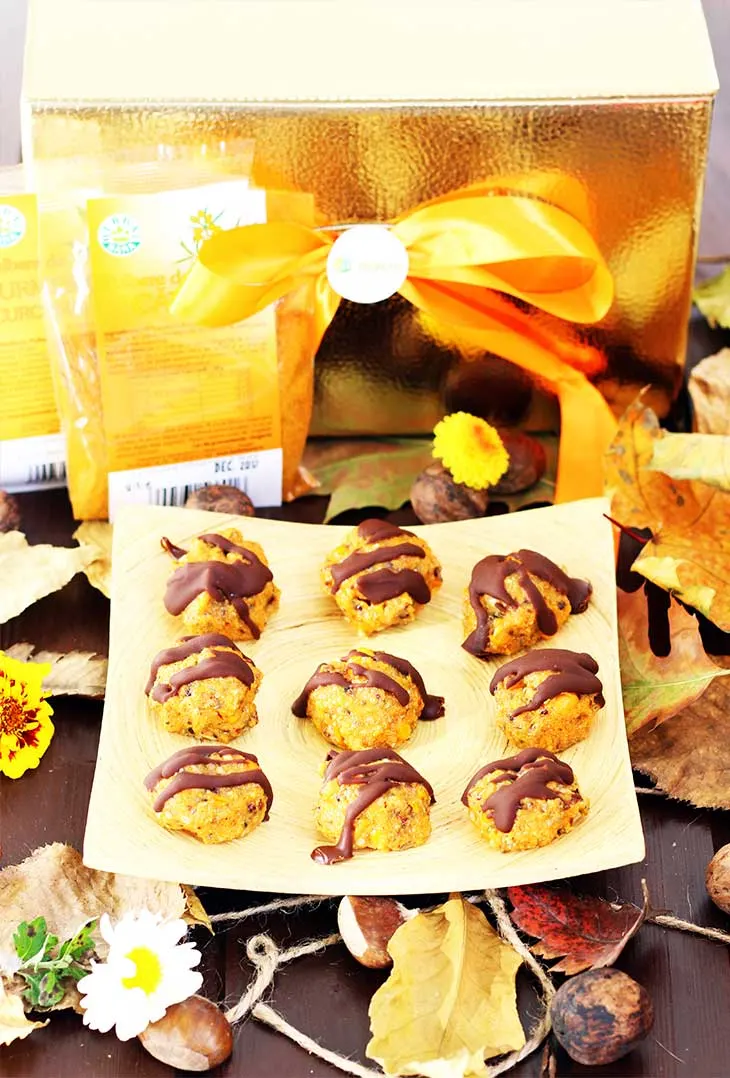 Turmeric latte is one of the greatest innovations when it comes to coffee. This recipe will teach you how to make this amazing latte in two different ways, and I'm sure you will fall in love with both of them! Give this recipe a try the next time you're craving an exciting latte!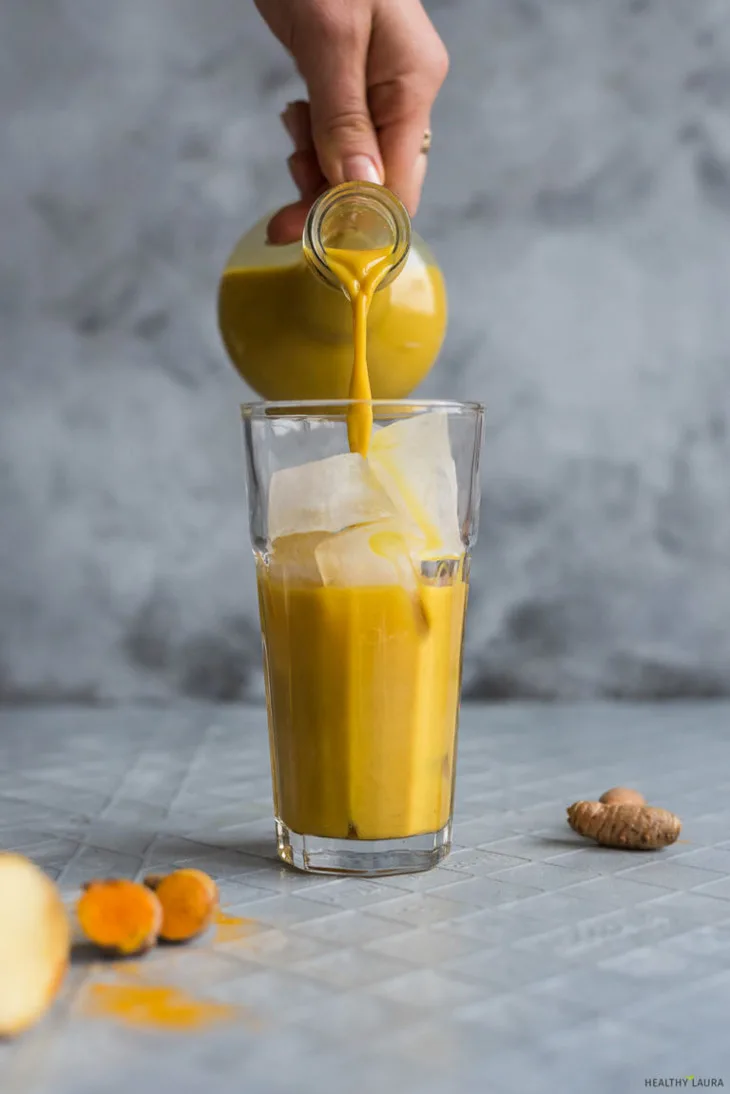 If you're a fan of savory recipes with a hint of sweetness, these vegan turmeric pineapple tofu kabobs are perfect for you! The combination of turmeric and tofu is simply amazing and I'm sure you will enjoy making this vegan recipe for your next barbecue or even at home!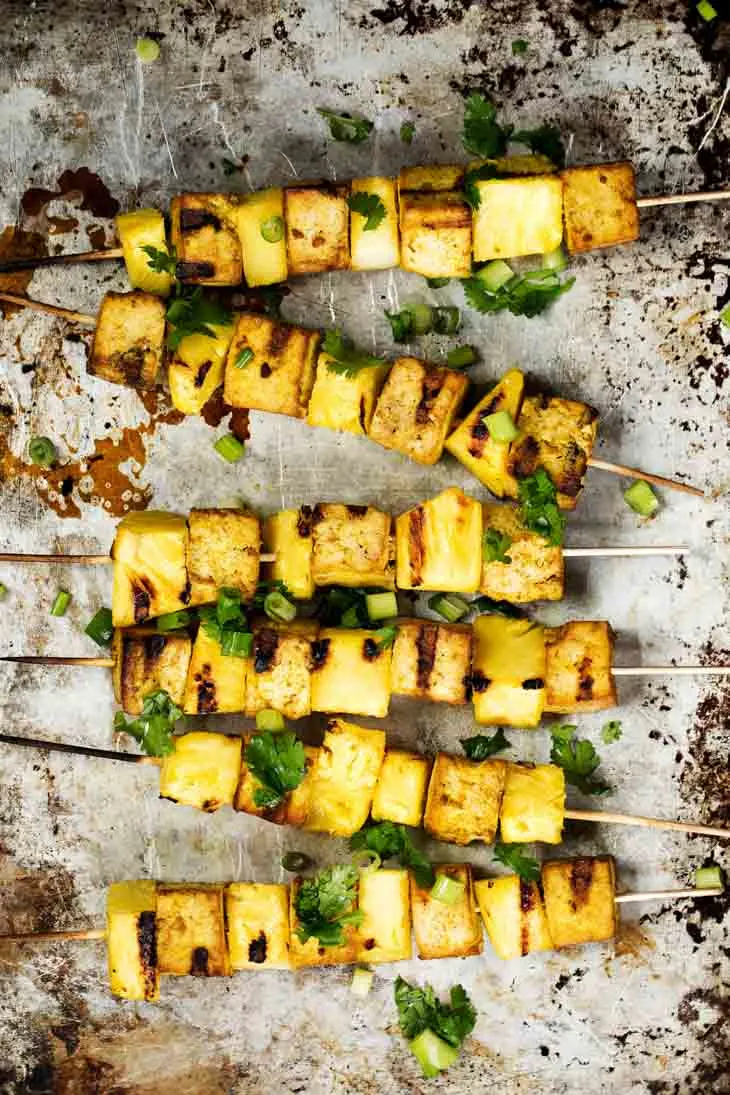 This flavorful turmeric broth soup is just perfect for the cold days when the only thing you want is a hearty and comforting meal that will make you feel better. This soup is packed with vitamins, proteins and healthy ingredients such as noodles, kale, chickpeas and, of course, cilantro!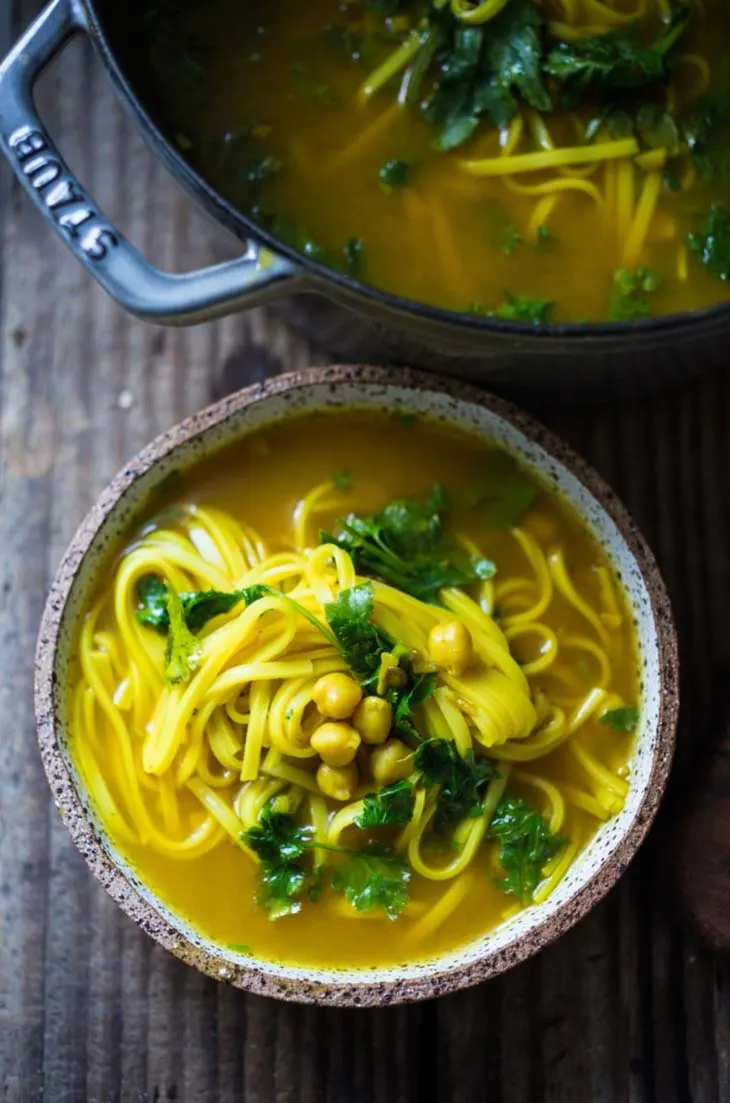 In case you are bored with the classic hummus recipe, you must give this golden turmeric hummus a try! Besides having an incredibly vibrant color, I'm sure you will fall in love with its taste. Serve it as an appetizer or a snack, together with your choice of veggies. Give it a try!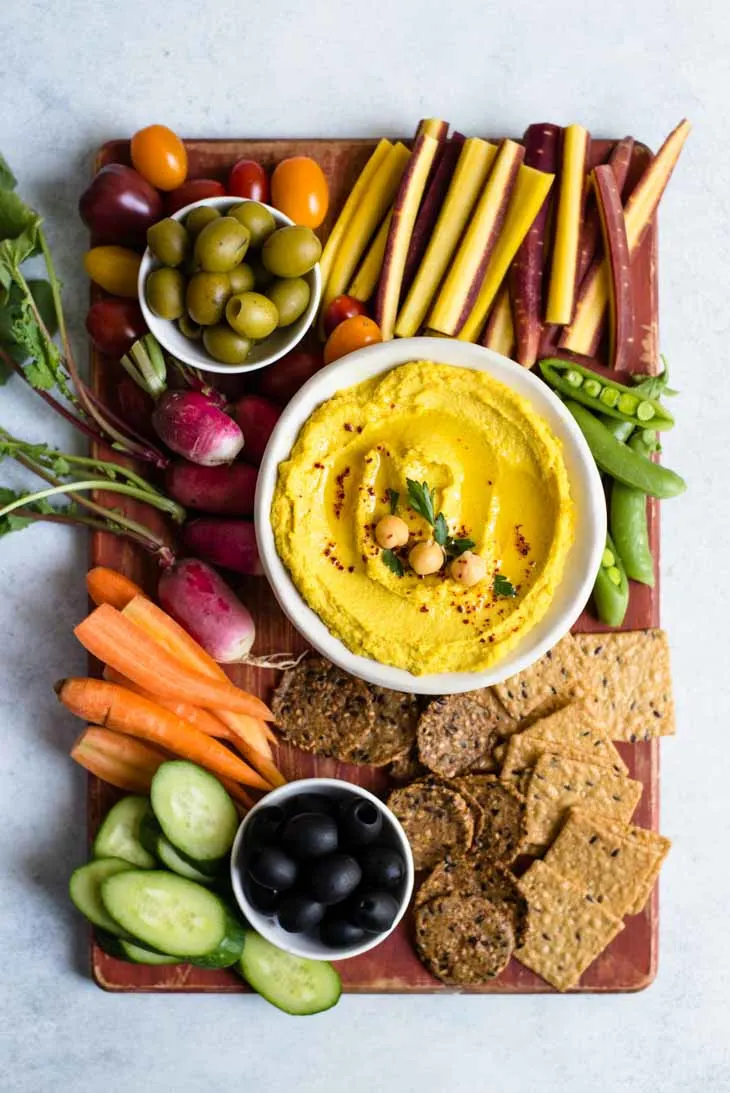 If you're a fan of lentils and you want to experiment with some new recipes, I recommend you try this red lentil creamy pate as soon as you can! Turmeric gives it an exotic, unique flavor which will make the entire dish better. Serve it as a healthy snack whenever you're craving something simple and fast!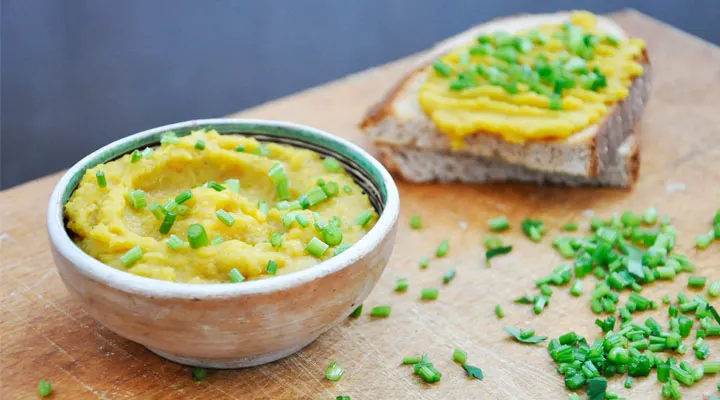 Even if you're not eating cabbage as often, you must absolutely try these oven roasted cabbage slices – they have an incredible taste and a unique texture and I'm sure you will want to make them again and again! They're perfect as a side dish for any main dish you may want to eat!