This is the best cabbage stew you will ever make! It is comfort food at its finest with a strong smoky flavor and a perfect blend of spices. Try the recipe today!
This was SO GOOD!! We ate the whole stew in just one day and the next day I cooked it again! Yes.. it was THAT good!
This vegetarian cabbage stew is a very simple recipe. No complicated techniques or expensive ingredients are needed, and the result will be beyond your expectations! I think its simplicity adds even more value to it. The textures, flavors, everything blends perfectly together. You'll love it too, I'm sure!
This cabbage stew recipe is vegan, but it remembered me of the traditional Romanian cabbage stew with sausage that is also similar to the French cassoulet recipe. The smoked tofu and smoked paprika make it taste exactly like that!
So, here it is, my easy cabbage stew recipe… the best cabbage stew you will ever make! Enjoy! 🙂
P.S. I think I'll try this cabbage soup recipe next. It says it's good for weight-loss too! 🙂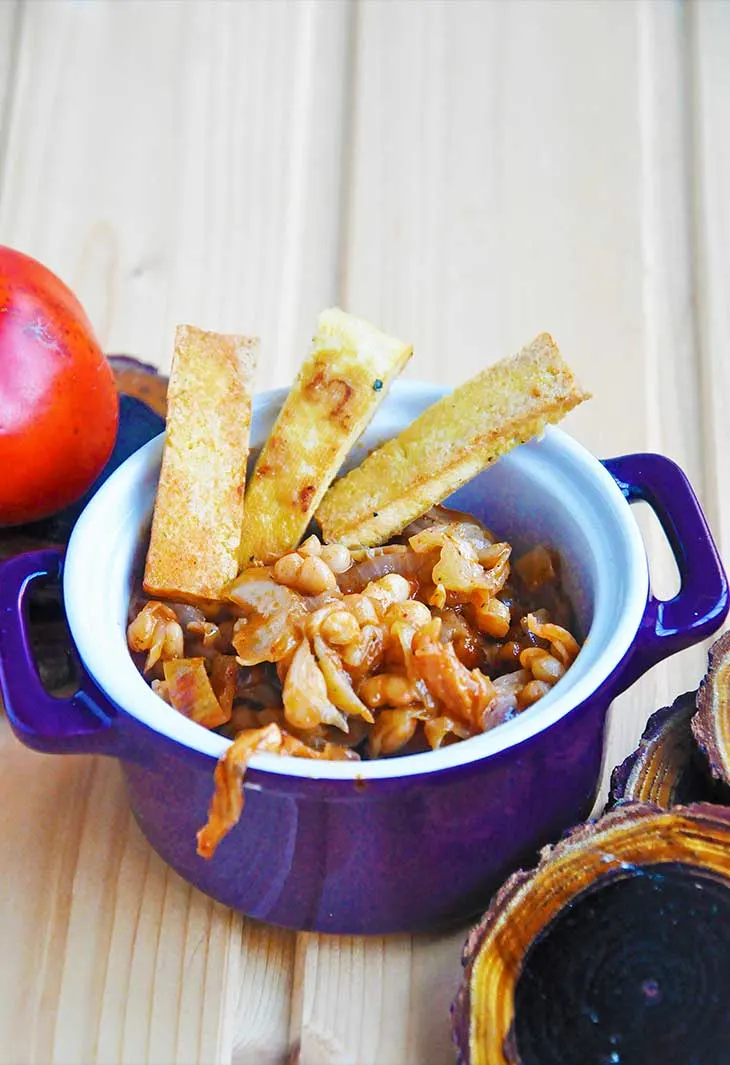 Yield: 6
Smoky Cabbage Stew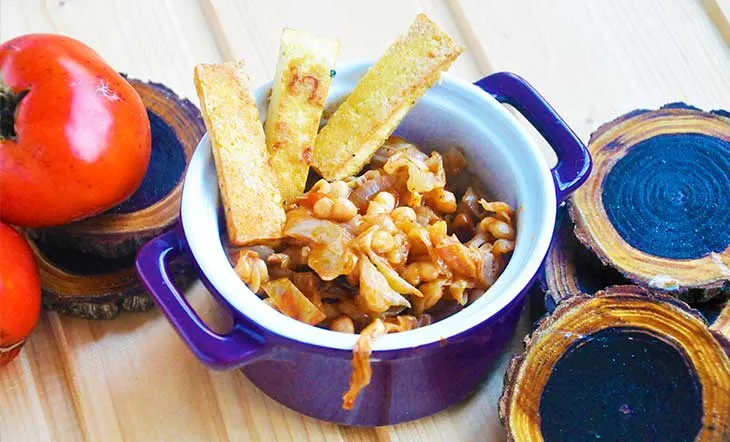 This is the best cabbage stew you will ever make! You will fall in love with cabbage after you've tried this recipe!
Total Time
1 hour
15 minutes
Ingredients
1 medium cabbage
1 large can (800g | 28oz) Cannellini beans
1 large onion, julienned
5 garlic cloves, mashed
1 Tbsp sweet paprika
3 tsps smoked paprika
2 tsps dry thyme
½ tsp ground coriander
5 Tbsps tomato paste
4 Tbsps oil
3 bay leaves
salt and pepper, to taste
120ml (½ cup) water, plus more if needed
250g (1 cup) firm tofu
Instructions
Chop cabbage.
Heat oil in a large saucepan.
Add onion and garlic and saute for 2-3 minutes.
Add cabbage and water and cover with a lid.
Let it soften for about 10 minutes.
When cabbage has softened a bit, add all spices (no tomato paste yet).
Cover with a lid and cook for 30 minutes.
Add beans (with the water from the can too) and tomato paste. Stir.
Cook for 15 more minutes, or until everything is tender.
If needed, add more water in the saucepan so it won't stick to the bottom and burn. Check every 15 minutes to see if it needs more liquid added.
In a separate pan, heat some oil.
Slice smoked tofu and lightly fry it on both sides.
Serve with cabbage stew.
Nutrition Information
Yield
6
Amount Per Serving
Calories

238
Total Fat

12.8g
Carbohydrates

18g
Protein

12.5g