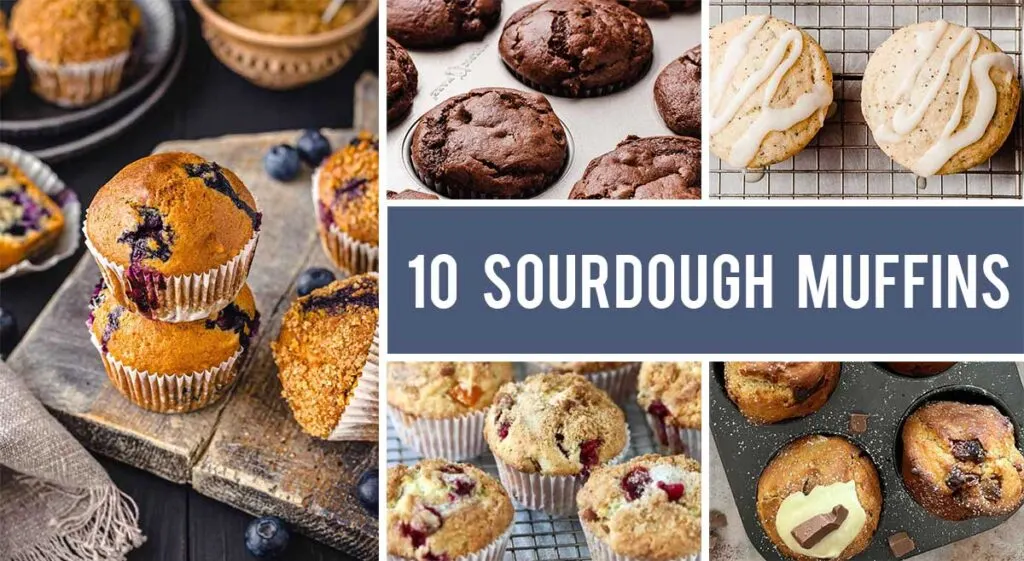 Here are the best sourdough muffins recipes! If you want to start experimenting with homemade sourdough, here's where you start!
Muffins are delicious, hearty, and easy to make. They're also versatile and this is probably the reason why everybody loves them!
If you've never made muffins before, now is a great time to start. And if you're an experienced muffin baker, you absolutely have to try making sourdough muffins – they're a real game-changer. Here's everything you need to know about making sourdough muffins that are sure to become your new favorite breakfast treat!
Muffins are one of the most popular and versatile baked goods you can make. They're easy to store, transport, and heat up, making them a great breakfast or on-the-go snack. You can put just about anything in them if you want to get creative: from blueberries to chocolate chips, from bananas to peanut butter cups — you name it, I promise it's possible!
They're also great because they're not as high in fat as some other baked goods but still have plenty of flavor. Muffins are basically pieces of cake – and we all love a piece of cake, right?
One of the best things about muffins is their versatility. You can either make sweet or savory muffins. You can also make them with any type of flour and a wide variety of ingredients. Strawberry muffins, banana bread muffins, and sweet potato muffins are just a few examples of the different types of muffins you can make. In case you need some more inspiration for muffin flavors, I recommend checking out this article – 10 Insanely Easy Vegan Muffins That Anyone Can Bake.
Best Sourdough Muffins
If you love blueberry muffins in general, this recipe will definitely blow your mind. These muffins are tender, moist and quite addictive! Recipe created by Rustic Family Recipes.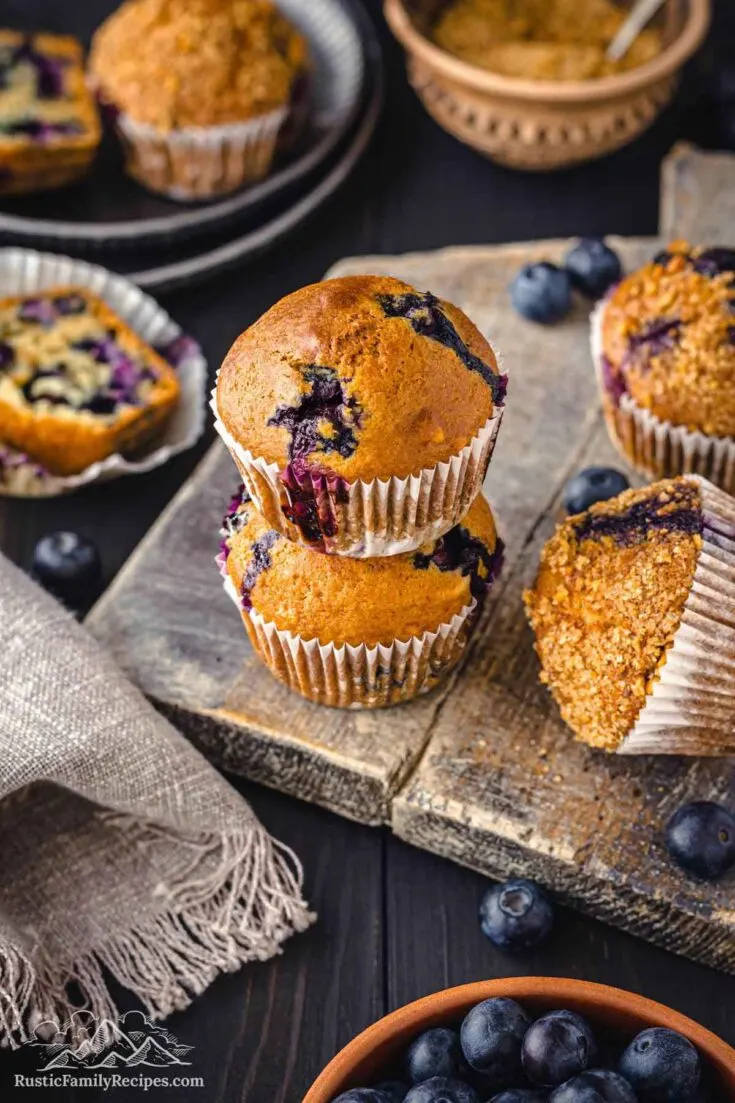 Chocolate lovers, rejoice! These DOUBLE chocolate sourdough muffins are extremely delicious and easy to make. They practically melt in your mouth! Recipe created by Little Spoon Farm.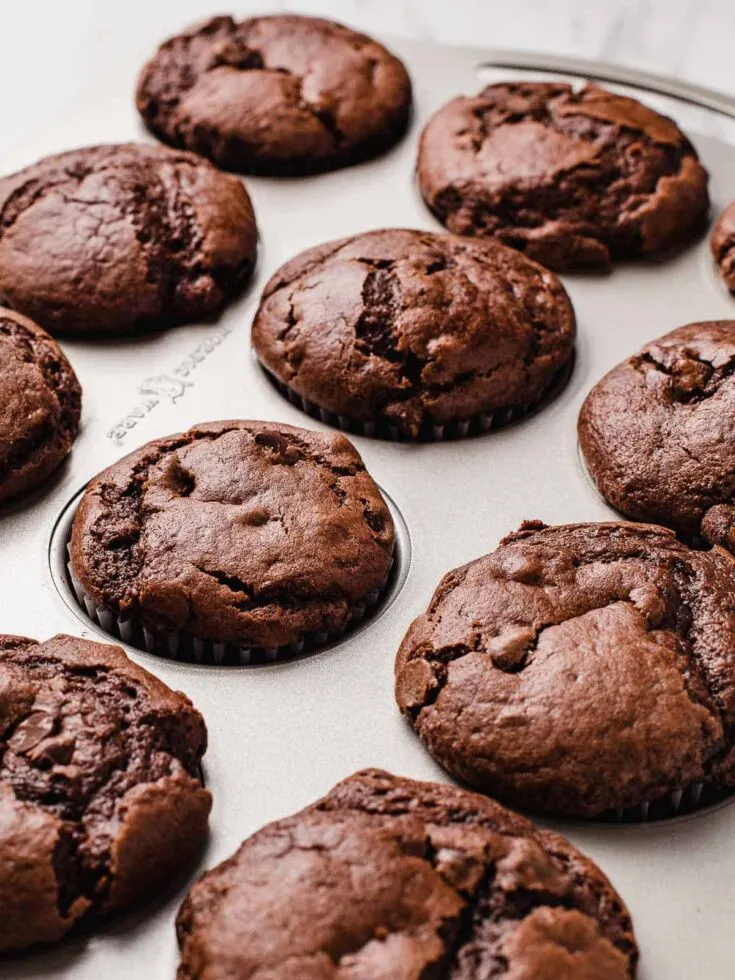 If you're a chocolate lover but prefer chocolate chips instead, don't worry, there's a recipe for you as well. These sourdough banana chocolate chip muffins are also made with Greek olive oil for extra taste. And trust me, THIS taste is something else! Recipe created by Spoonabilities.Get the RecipeCreate Pinterest Pin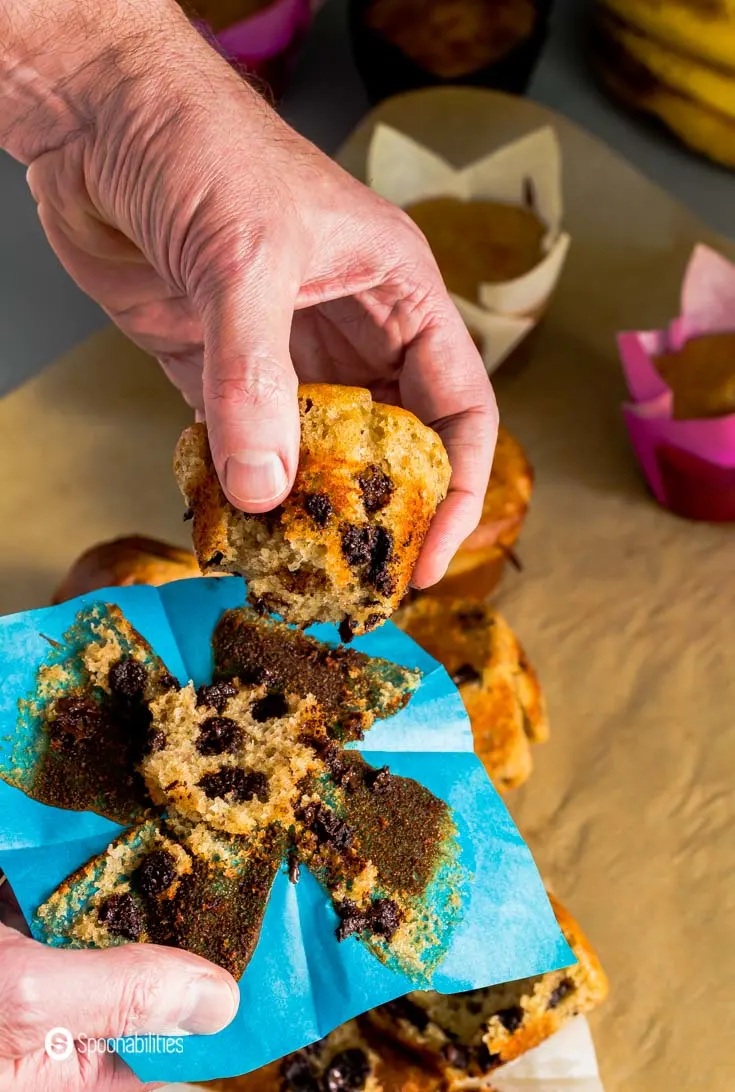 If you prefer fresher flavors, I definitely recommend this recipe for lemon poppy seed sourdough muffins. The icing on top perfectly complements the bright lemon flavor! Recipe created by Little Spoon Farm.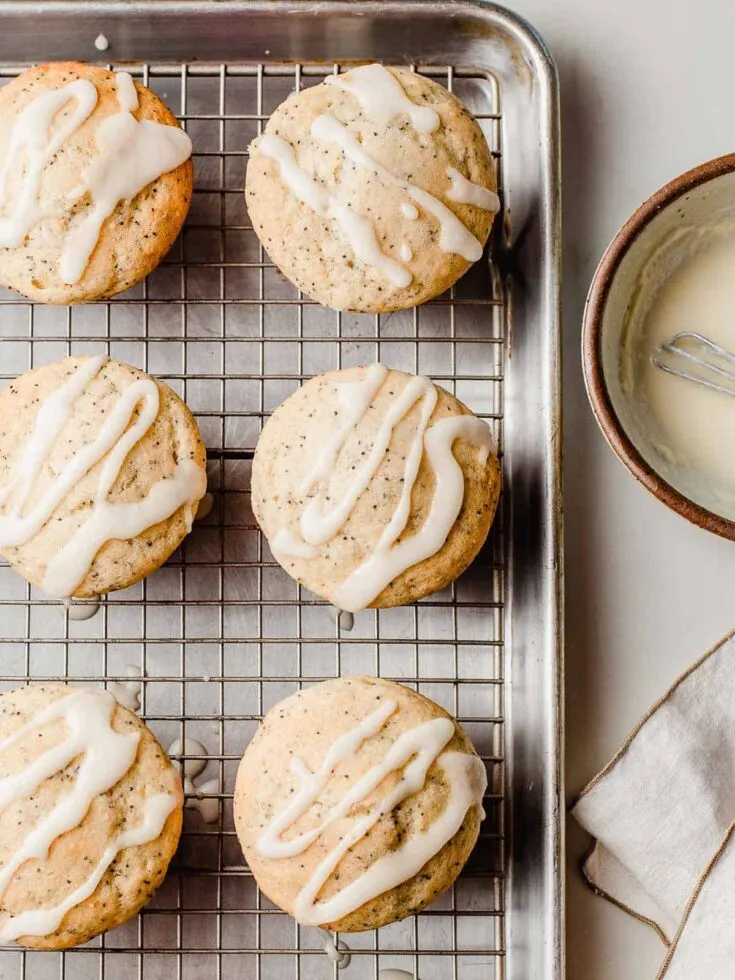 Cranberry muffins are a classic. But these sourdough cranberry muffins are from another world! They're super easy to make, but very hard to share with others – proceed with caution! Recipe created by Karen's Kitchen Stories.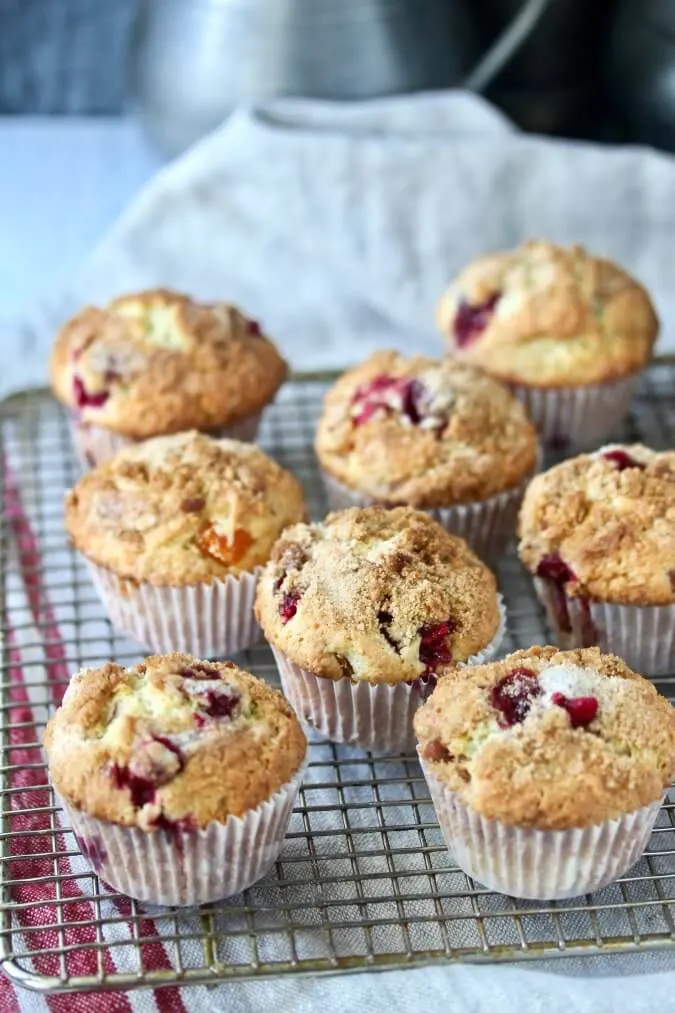 These sourdough muffins can be made in 20 minutes and are the perfect sweet treat that you can make with your sourdough discard. You won't regret it! Recipe created by Pantry Mama.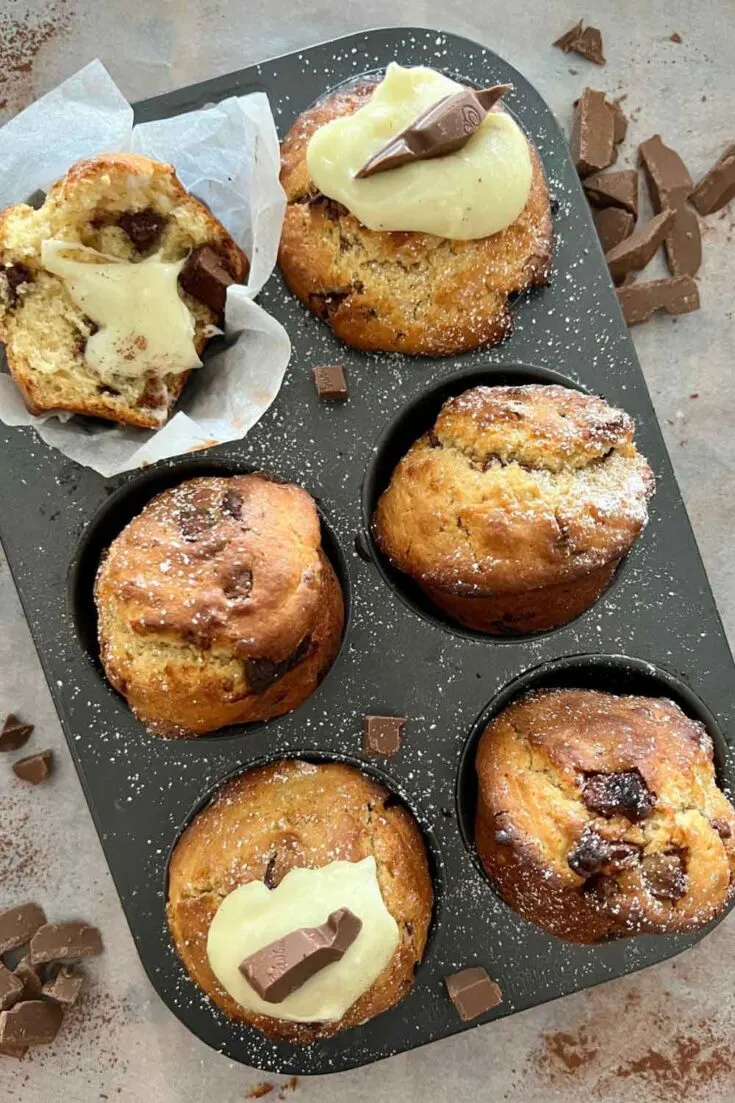 Simple, quick, but extremely rewarding – these chocolate chip sourdough muffins are easy to put together and will make the perfect breakfast or snack! Recipe created by Heart's Content Farmhouse.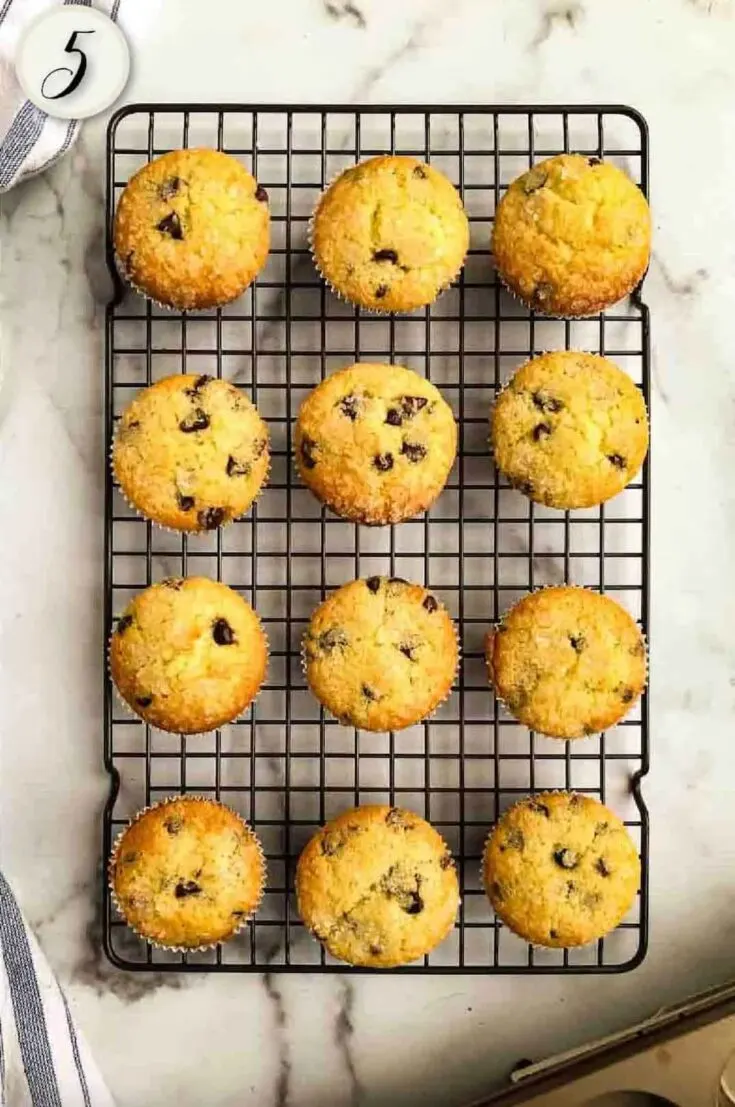 In case you've been looking for the perfect, fail-proof base muffin recipe, here you go. You can use this recipe to bake fluffy, delicious sourdough muffins each and every time, which you can then personalize as you please with your favorite ingredients! Recipe created by Bless This Mess Please.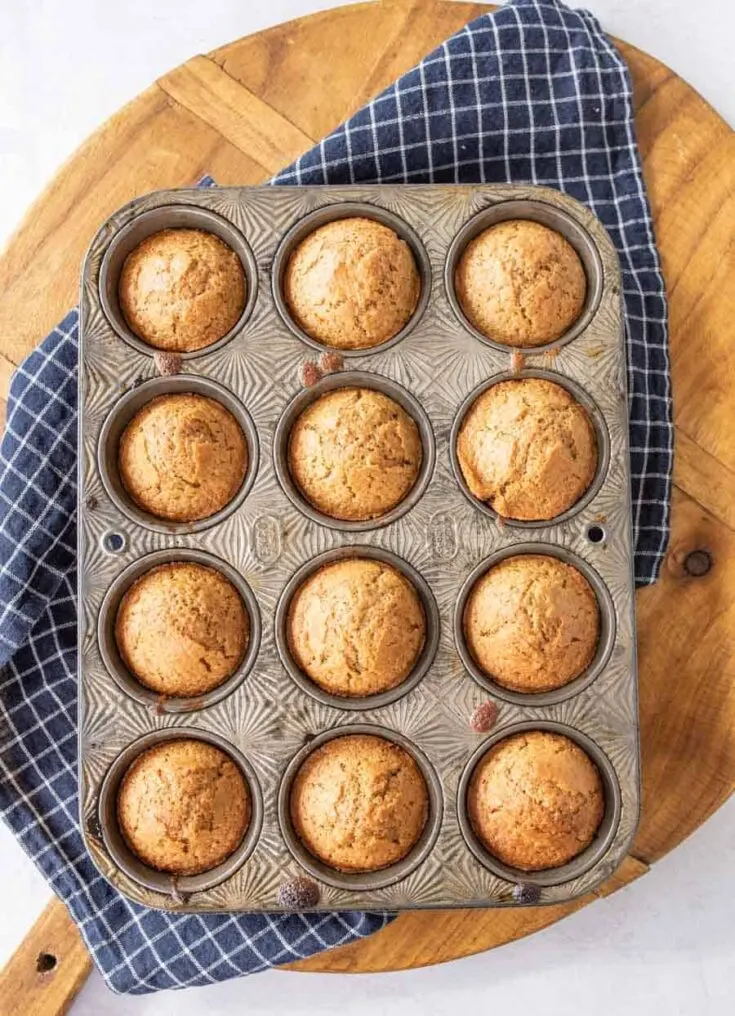 Now that autumn is coming, what can be better than some apple cinnamon muffins? They're both soft and crunchy and the flavor is simply addictive! Recipe created by Raspberries and Kohlrabi.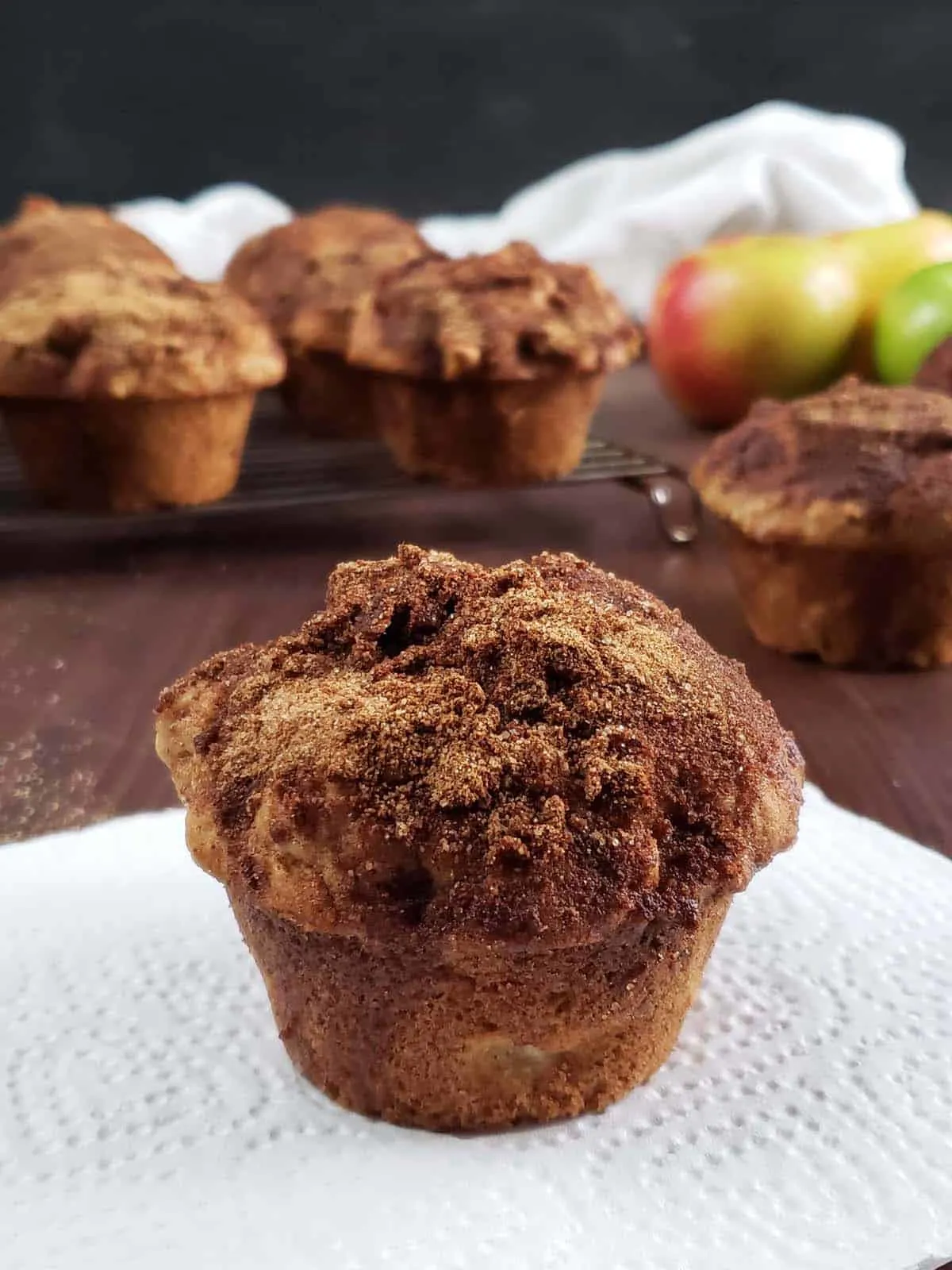 Last but not least, here's another classic recipe: sourdough chocolate chip muffins. Because chocolate chips are the best! Recipe created by Lynn's Way of Life.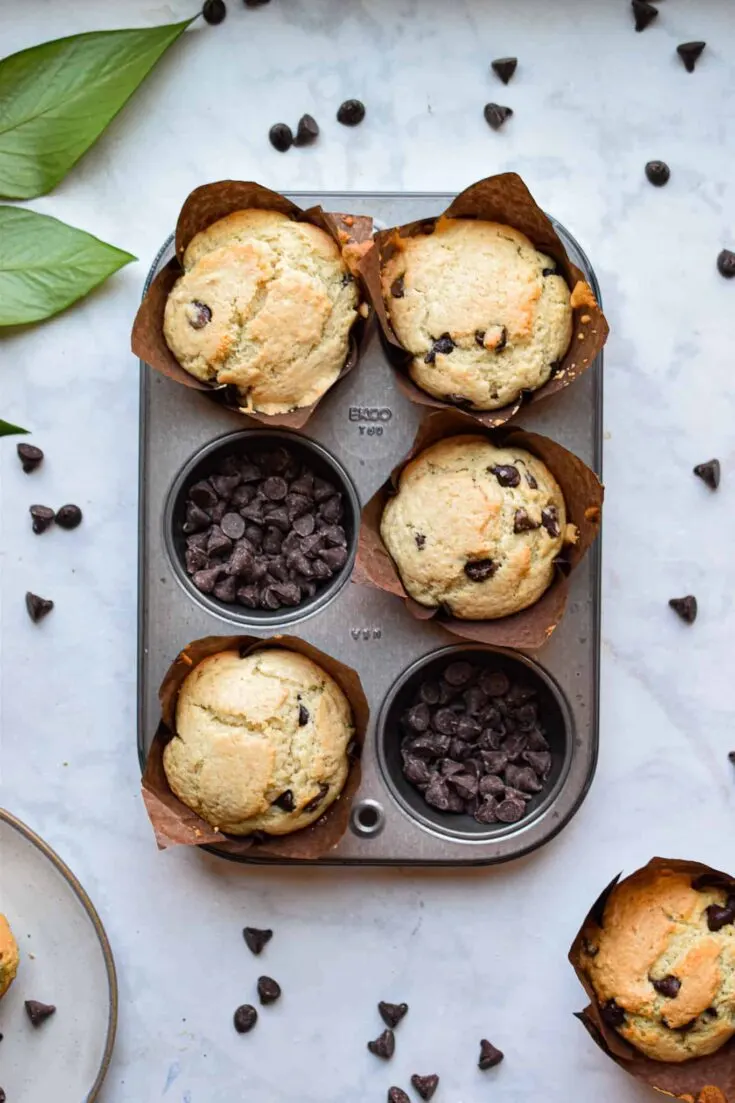 What makes sourdough muffins special?
Sourdough is a type of yeast that you can use to make healthy sourdough muffins. It's a natural leavening agent, which means that it doesn't contain any other additives like baking powder or baking soda. It's also more nutritious than regular yeast because it contains more vitamins and minerals from the grains and the fermentation process.
Sourdough plays an important role in baking because it gives the dough more flavor. It also makes baked goods easier to digest because of its probiotic properties. In addition, sourdough has been shown to help regulate blood sugar levels which helps prevent diabetes or pre-diabetes symptoms like fatigue or weight gain.
Making your own sourdough starter at home is really easy! To begin, you'll only need some flour, water, and time! Once your starter has begun fermenting (it will smell yeasty), it's time to feed it and discard a part of it – this will help keep growth going strong while ensuring good bacteria levels stay high enough not only in terms of taste/texture but health benefits as well!
And if you're left wondering what to do with that good sourdough discard, I have your answer: sourdough muffins! 🙂
Sourdough muffins are easy to make, and they're especially good for you because they have less sugar than regular muffins. Plus, the best part about sourdough is that it makes your muffins more flavorful! The fermentation process will give your muffins a deeper flavor and a more complex texture than regular ones.
Sourdough discard muffins are also healthier, not just because they're made with whole flour, but also because sourdough is easier to digest.
I hope you're convinced now that sourdough muffins are the best kind of muffins. 🙂 They're easy to make, healthy, delicious, and versatile. And if you want to try some muffins out and convince yourself, the following recipes are the perfect place to start. I hand-picked them myself and I really tried to include recipes for all tastes there. Just scroll down and you'll see. Happy cooking!
Best Sourdough Muffin Recipes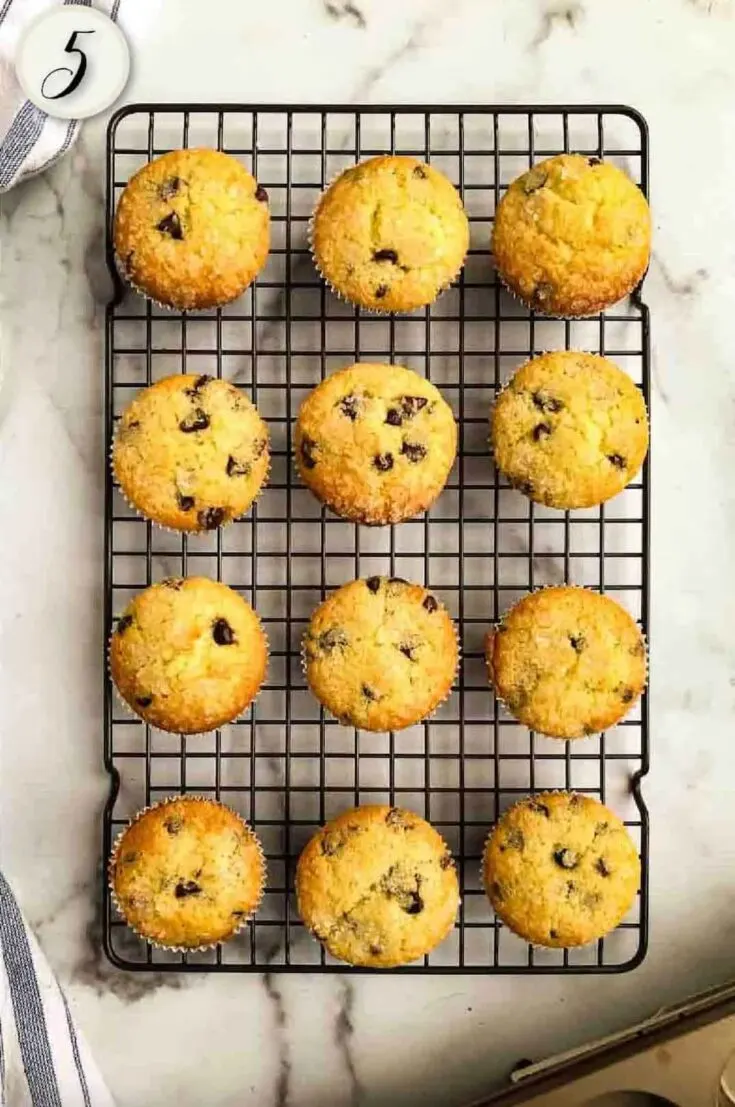 If you want to start experimenting with homemade sourdough, here's where you start! Here are some delicious sourdough muffins you won't be able to resist!
Ingredients
Instructions
Choose your favorite sourdough muffin recipe.
Organize all the ingredients.
Prep some delicious muffins with sourdough discard.