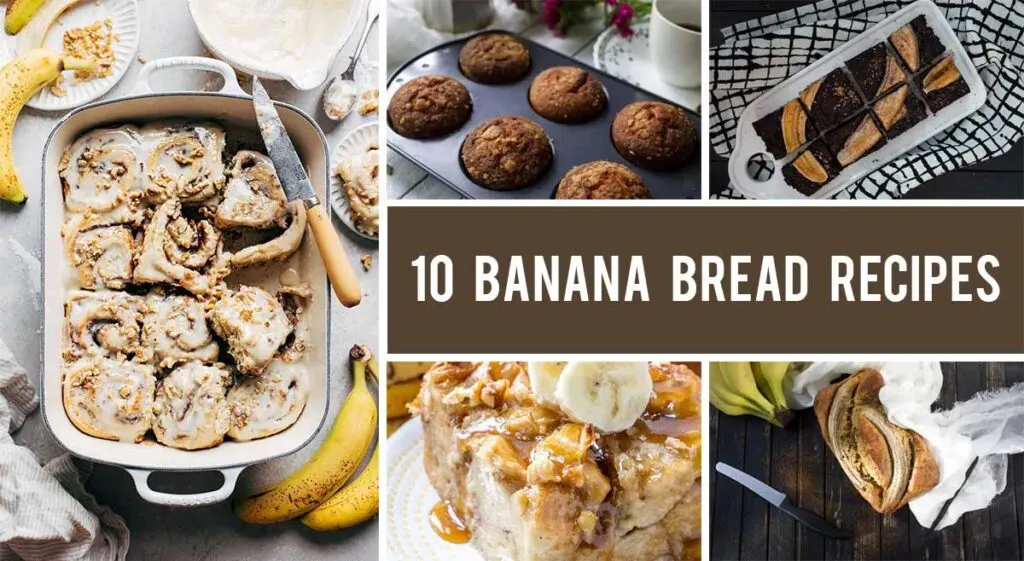 Bored of the classic banana bread? In this list, you will find 10 deliciously creative banana bread recipes and variations. Get ready to be surprised!
When it comes to banana bread, the opinions are divided into two very different groups, at least in my experience, from the people I know. While some people love it and could eat it every single day, others despite its weird texture or strong banana flavor.
Only a few people can say that they're indifferent to this dessert – usually, you MUST have an opinion about the classic, coffeeshop favorite banana bread.
Although I'm a strong believer that all people are unique and they shouldn't like the same things, I also believe that most of the people that dislike banana bread didn't get the chance to taste a really GOOD one. A moist, fluffy, flavor-balanced banana bread that perfectly complements the taste of coffee.
Although it sounds like the easiest dessert in the world, mastering the art of baking a loaf of perfectly flavorful and balanced banana bread is a really hard task. It takes a bit of trial and error to make it perfect. But it's definitely not impossible!
Indulge in the timeless comfort of homemade baked goodness with these easy banana bread recipes. Discover the best banana bread experience that combines the rich aroma of ripe bananas with the satisfying warmth of a freshly baked loaf.
Of course, this article is dedicated to all those of you that are in love with banana bread. And maybe for those of you that don't really love it, but are up to trying something new today. Anyways, in case you're bored of the classic banana bread, you have ended up in the right place because I'm ready to change your perspective and add some excitement into your life – and your mornings.
Banana Bread Recipes and Variations
Let's be honest now: who doesn't love a moist slice of banana bread? It's such a perfect dessert! And this recipe for the perfect vegan banana bread will definitely blow your mind!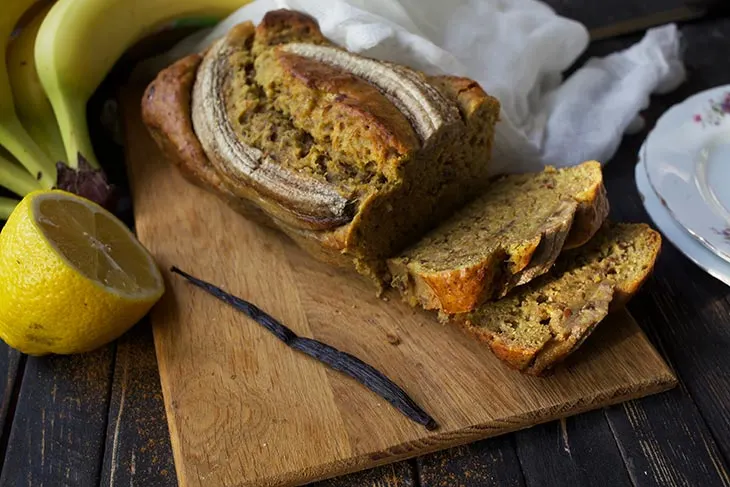 Brownies… who doesn't love them?! If you're craving some juicy sweetness right now, here's how to make the best vegan banana brownies!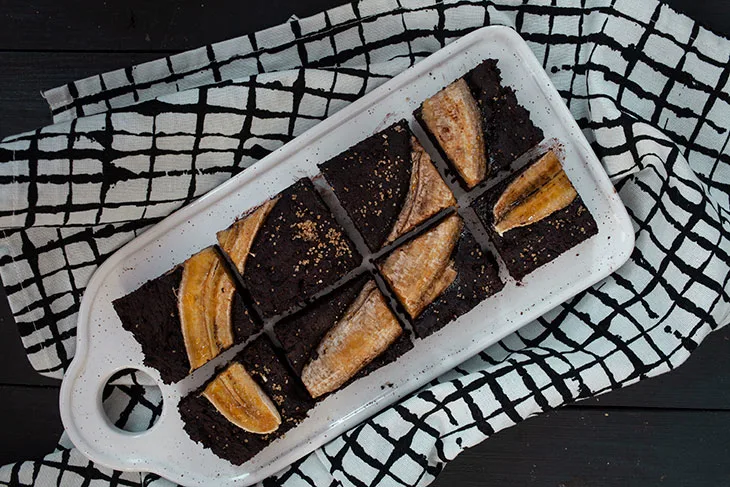 Do you love banana bread? Then you'll surely fall in love with these amazing vegan banana bread muffins. Give them a try and you'll end up with a sweet treat!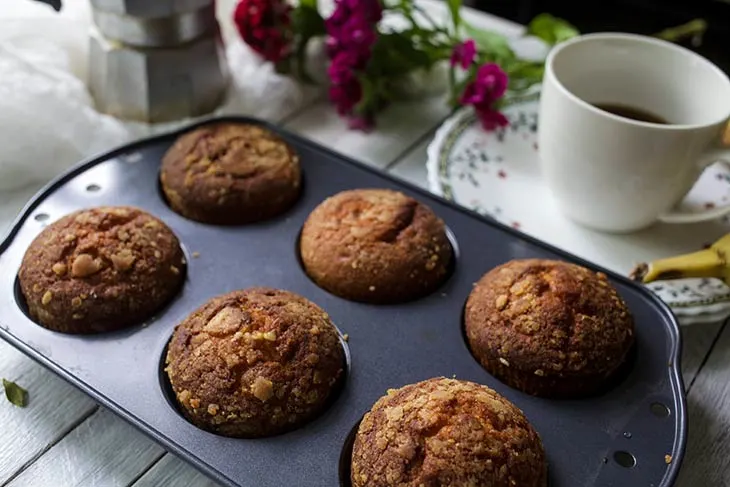 This vegan chocolate banana bread is extremely easy to make and has a rich, decadent chocolate taste you'll love!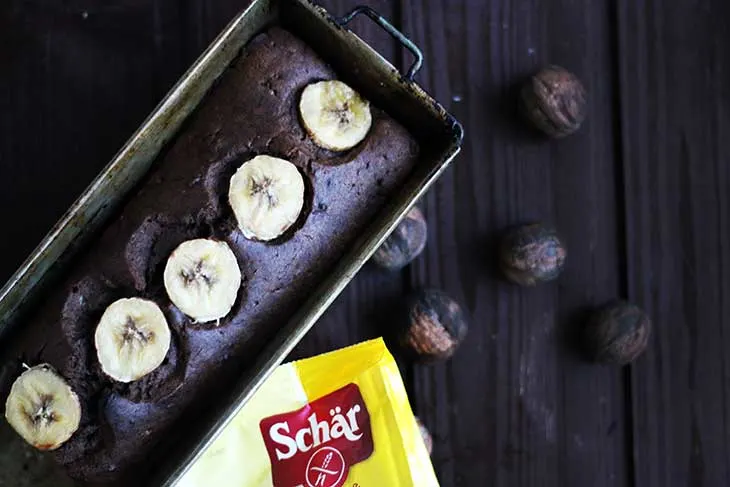 In case you hate dry banana bread, then I definitely recommend trying out this recipe. The result will be an ultra-moist banana bread with delicious chocolate chips to spice things up a little! Recipe created by The Kitchn.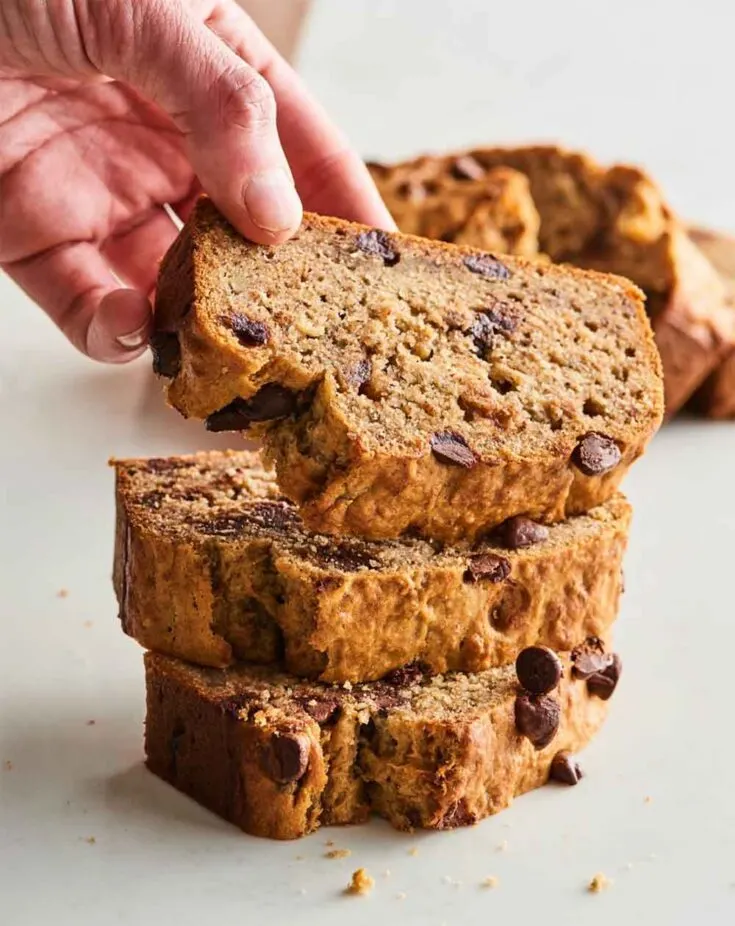 Leftover banana bread? Don't throw that away! Instead, use it to make this absolutely delicious banana bread pudding that will surely blow your mind! Recipe created by Tornadough Alli.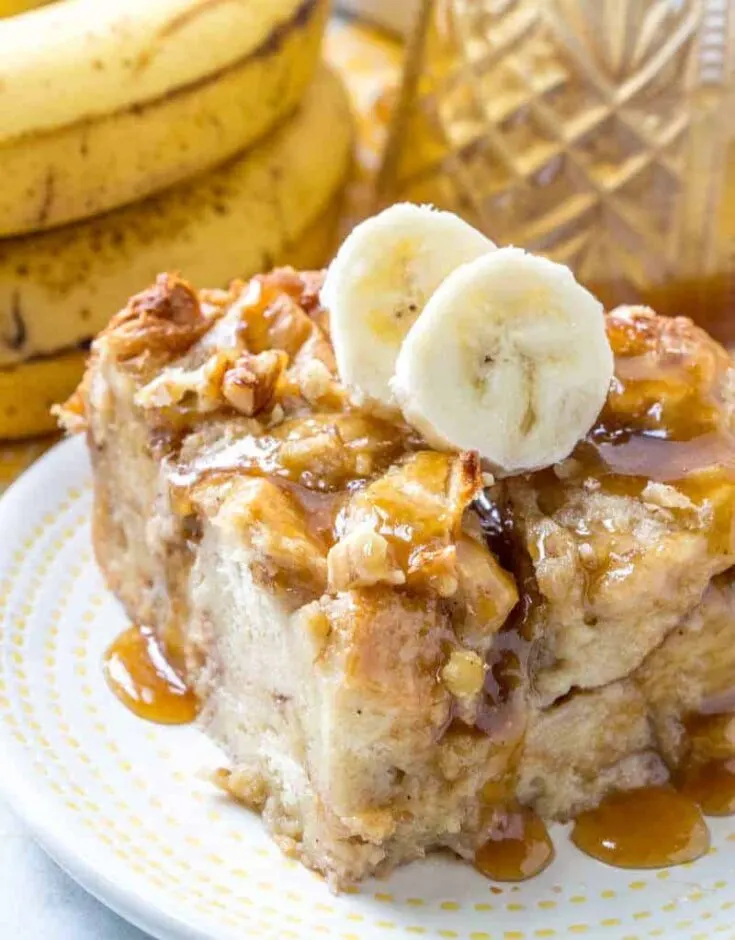 Oh my God, just look at that frosting! This recipe is for all cheesecake fans out there: banana bread cheesecake that's both moist and creamy. Heaven! Recipe created by OMG Chocolate Desserts.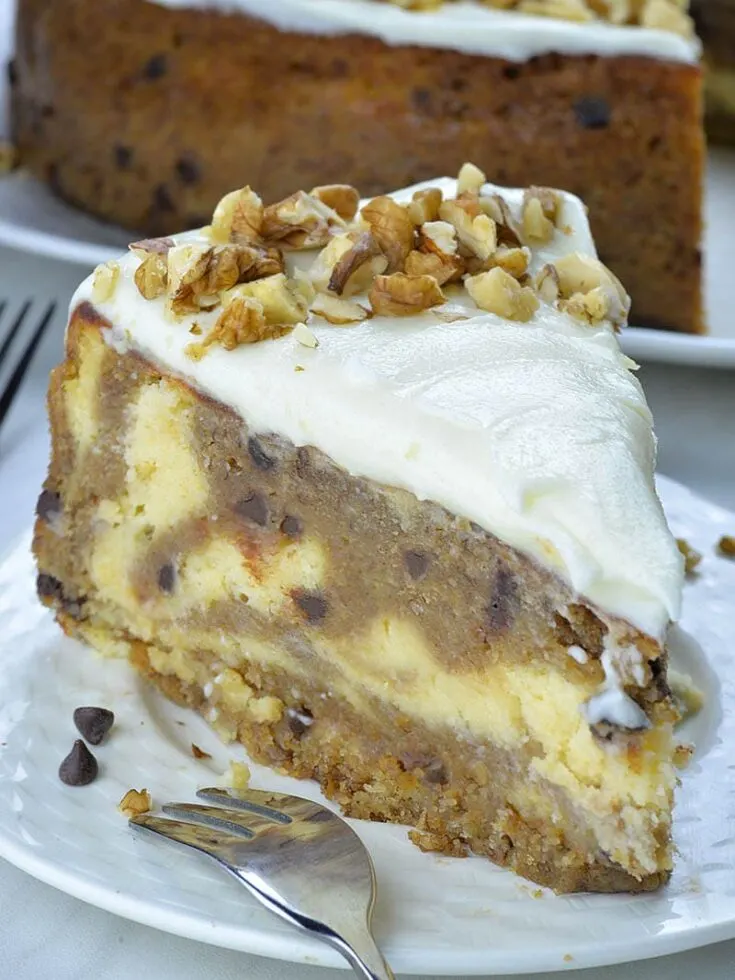 Told you that forest fruit goes wonderfully inside a banana bread! In case you never tried it before, I definitely recommend making this blueberry banana bread today. Recipe created by Buns In My Oven.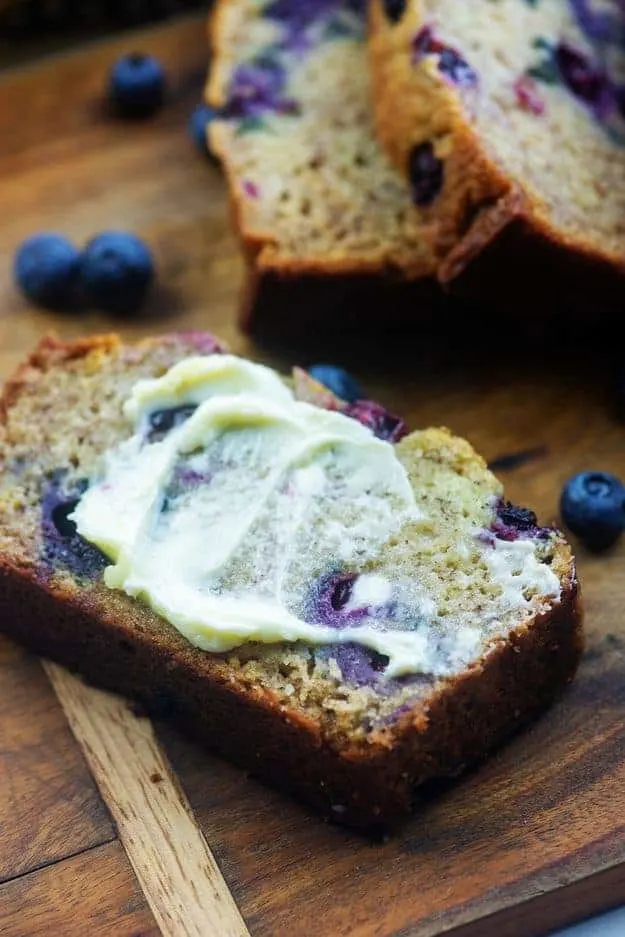 In case you want to experiment with the texture of banana bread instead of its flavor, you can try this chia seed banana bread. Super duper good! Recipe created by Munchkin Time.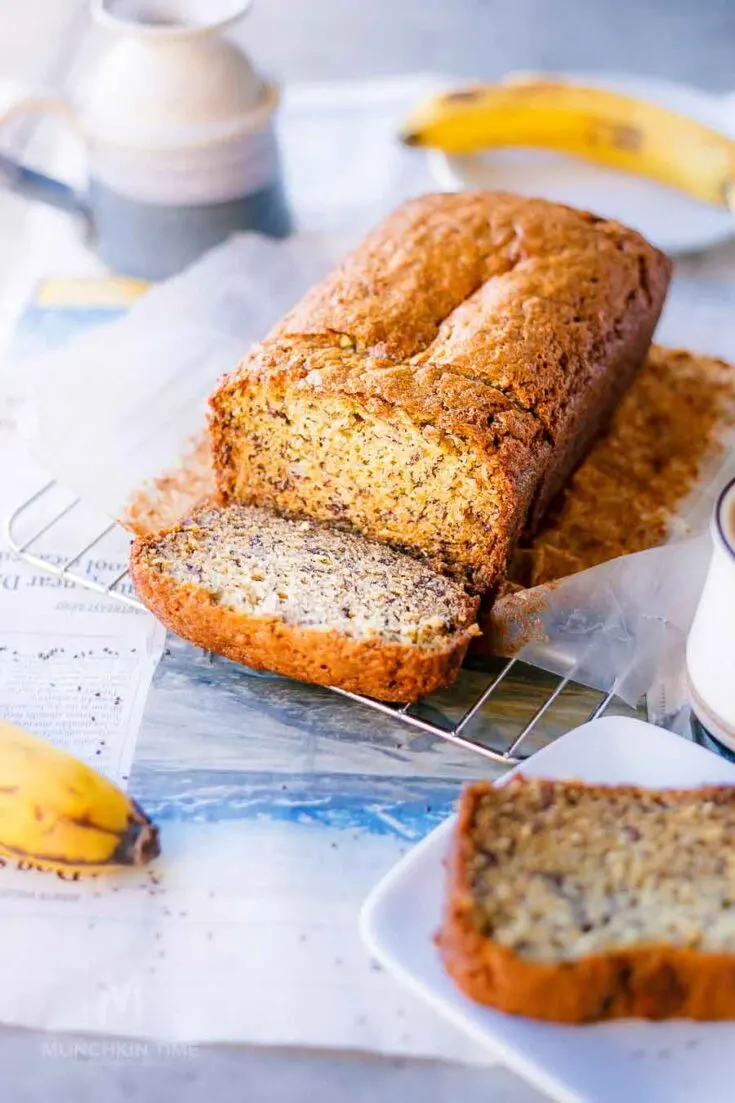 I left the best for last because these banana bread cinnamon rolls are absolutely insane! I have no other words to say, you just have to try them. Recipe created by Butternut Bakery Blog.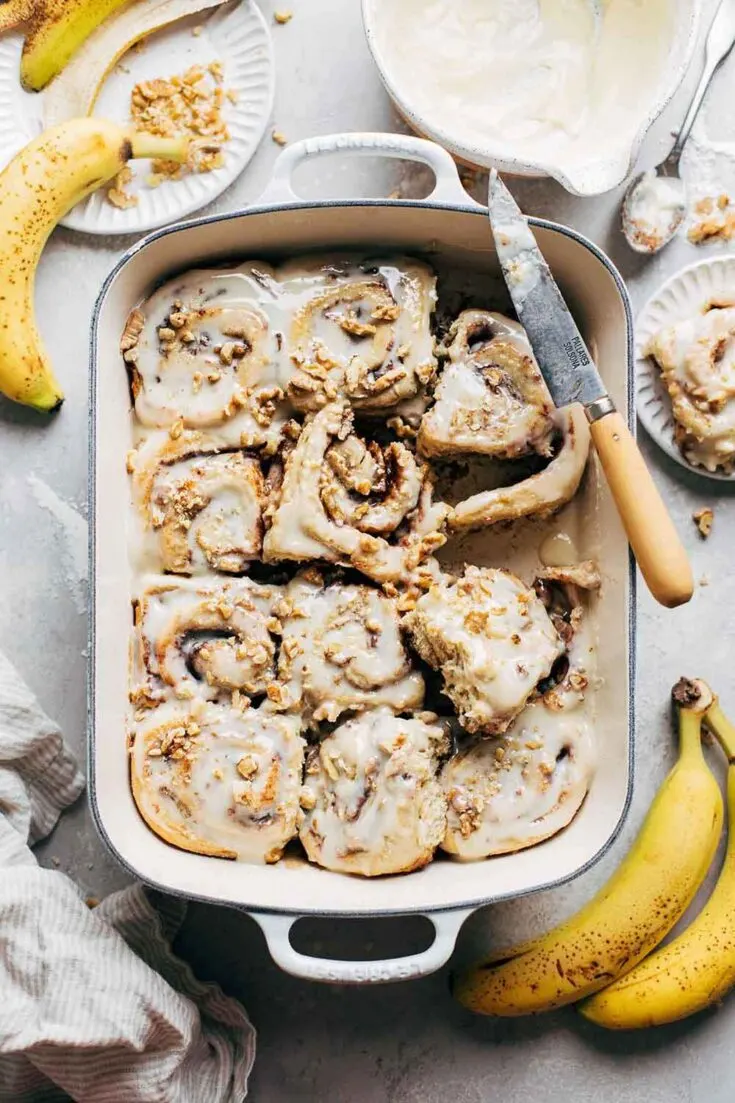 Because banana bread is, quite literally, a sponge cake, this means that the composition is extremely versatile and can be transformed into various other shapes, flavors, or types of desserts.
For those seeking an extra layer of flavor, the banana nut bread recipe adds the delightful crunch of nuts to the mix, taking your banana bread game to a new level. And fear not, health-conscious bakers, because you'll also find below some moist banana bread recipes that retain all the lusciousness while embracing healthier ingredients.
If you're on a gluten-free journey, the gluten-free banana bread will amaze you with its soft, tender texture and incredible taste. It's a testament to the fact that dietary preferences should never compromise the joy of a classic treat.
Whether it's a morning pick-me-up or an afternoon delight, these healthy banana bread will make you savor every bite guilt-free. So, embark on a culinary adventure with our banana bread recipes and experience the comforting embrace of this time-honored delicacy.
Although you'll see exactly what I mean in these banana bread recipes, let me offer you some quick examples. You can, of course, bake a nice loaf of banana bread. But you can also add the composition into muffin tins and bake some individually portioned pieces of banana bread. Or you can swirl it, add some frosting and transform it into rolls, similar to cinnamon rolls.
You can add chocolate to the composition, ending up with something similar to a brownie. Or chocolate chips to spice things up just a bit. Or you can add another fruit – forest fruits are my favorite in combination with banana if you want my honest opinion.
Anyways, one thing's for sure: there are endless ways of transforming and experimenting with banana bread and I really encourage you to do it today.
For inspiration, I have created this article that reunites some of my favorite deliciously creative banana bread recipes I could find on the web (together with some of my own versions, too!). I'm sure you'll be impressed by some of these interpretations and that all of them will make you fall in love with banana bread even more.
Banana Bread Recipes and Variations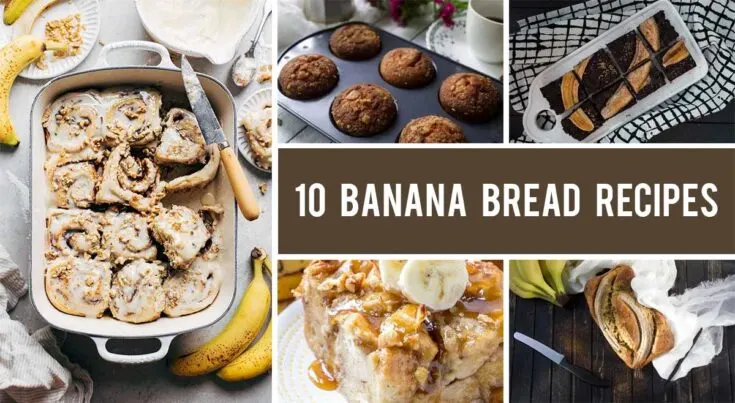 Bored of the classic banana bread? In this list, you will find some deliciously creative banana bread recipes and variations. Get ready to be surprised!
Ingredients
Instructions
Choose your favorite banana bread recipe.
Organize all the ingredients.
Prep a delicious banana bread for dessert.