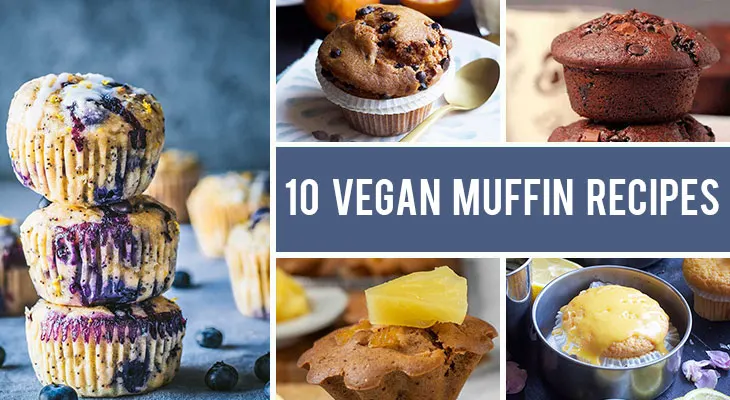 Are you looking for some dessert inspiration? In this list, you will find 10 insanely easy vegan muffins that anyone can bake – yummy, super easy, and quick to make! Give them a try! >>>
Muffins. Who doesn't love them? They're fluffy, they're sweet and they're just perfect when you have guests over! 🙂 They're basically the ultimate sweet treat for all tastes!
What I love most about muffins is that they're super easy to make and they require just a few ingredients that you combine together and then throw in a special muffin pan. Another big advantage is that they're extremely versatile, so you can literally create your own muffin according to your taste and preferences.

Chocolate? Vanilla? Fruit? No problem, there's a muffin for everyone out there!
Last but not least, they're very fun and easy to eat. You can serve them with coffee, tea, or on the go when you're in a rush. They're also perfectly portioned – one muffin provides just enough sweetness for those moments when you don't feel like eating a big piece of cake!
And because I want to show you some sweet inspiration today, I have put together this list with some of the most amazing vegan muffin recipes out there! You will find here 10 easy vegan muffins that anyone can bake, even people who never made a dessert before! 🙂 From lemon muffins to strawberry, banana, chocolate, and pumpkin muffins – you'll find everything you wish for here and more! Get ready for some real inspiration!
I hope you'll find enough inspiration here for your next sweet treat, as I tried to add recipes for each and every taste! 🙂
Click on the linked titles in order to access these insanely easy vegan muffins. You will find here many unique and delicious recipes created by some of my favorite food bloggers out there, but also 8 of my own recipes that I totally recommend you try.
Here we go:
Easy Vegan Muffins
Spanish lemon muffins are called 'magdalenas' and they're the best idea if you want something both sweet and refreshing at the same time! They're super easy to make and I really recommend them for any summer day! 🙂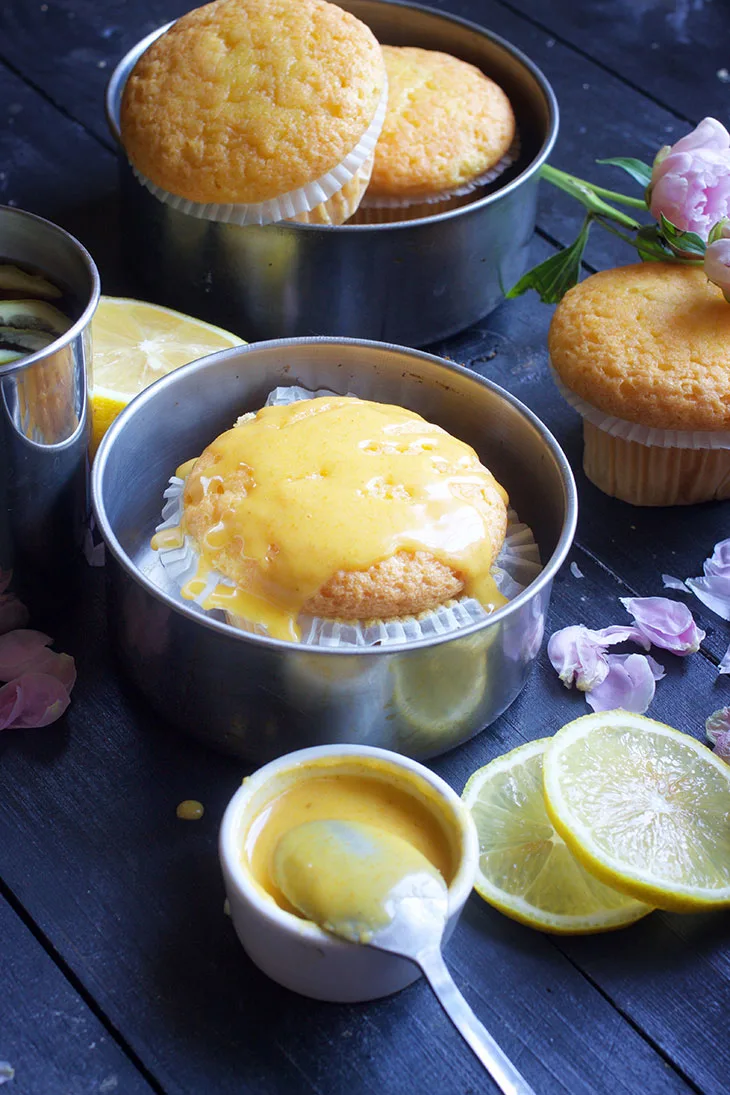 I love throwing some fresh fruit into my muffins whenever I get the chance, which is why I recently fell in love with these yummy vegan strawberry muffins! They're fresh and super easy to make. Give them a try, you won't regret it!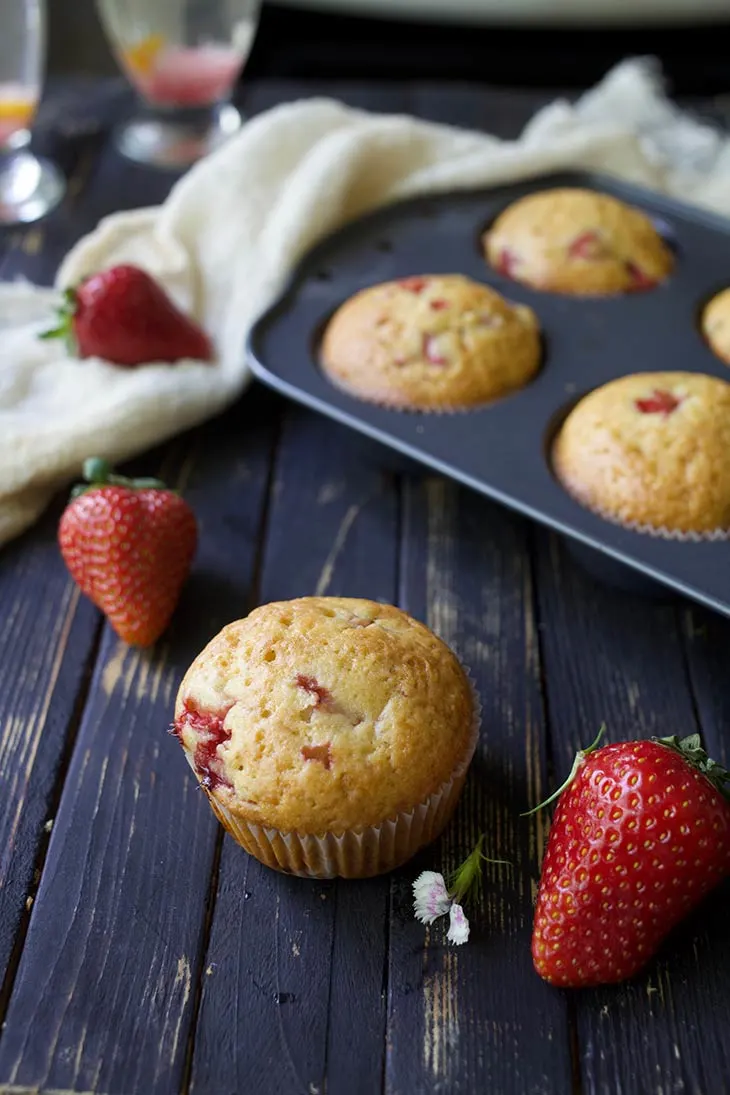 If you love banana bread, then you'll absolutely fall in love with these banana bread muffins! They're little pieces of banana bread in muffin wraps. I really love the subtle banana flavor and the chewy, yet fluffy consistency. Definitely one of my faves!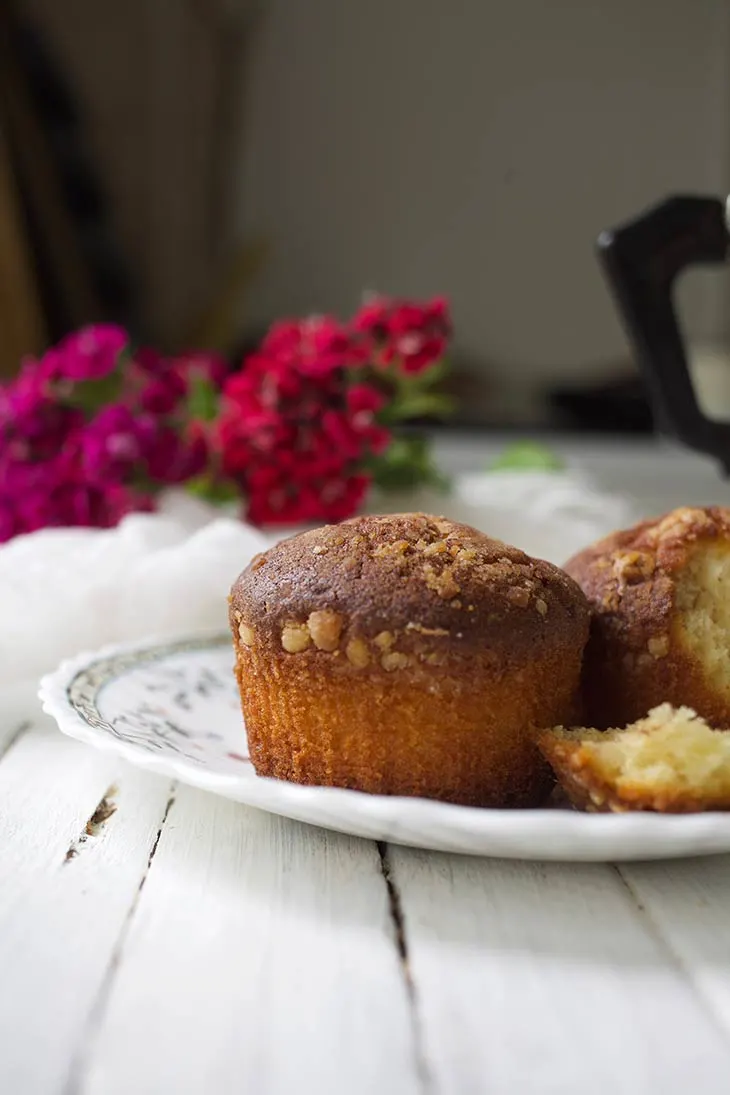 I talked about banana bread above, but if you prefer a carrot cake instead, I have something for you as well! These amazing vegan carrot muffins are super healthy but super delicious at the same time! Plus, they have chocolate chips inside them, which makes them 10 times better!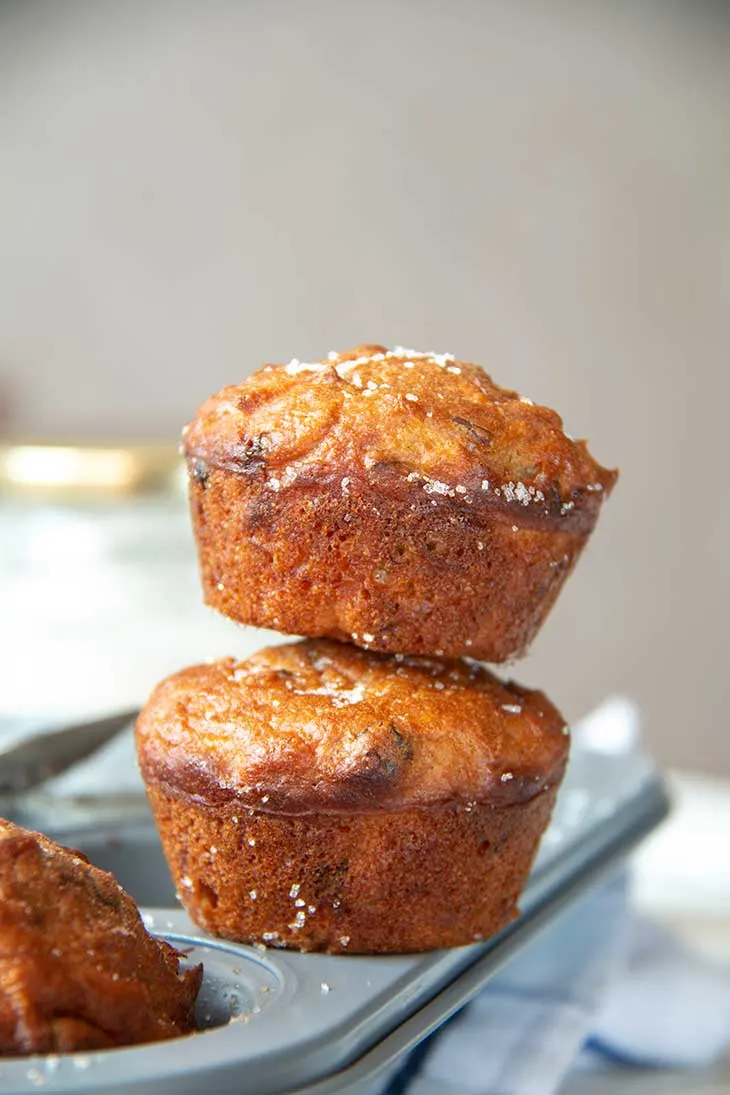 Here's another muffin recipe that's both fluffy and super moist: vegan pineapple muffins! I really love pineapple and I also like desserts with an exotic touch, so these pineapple muffins are really great for both reasons! 🙂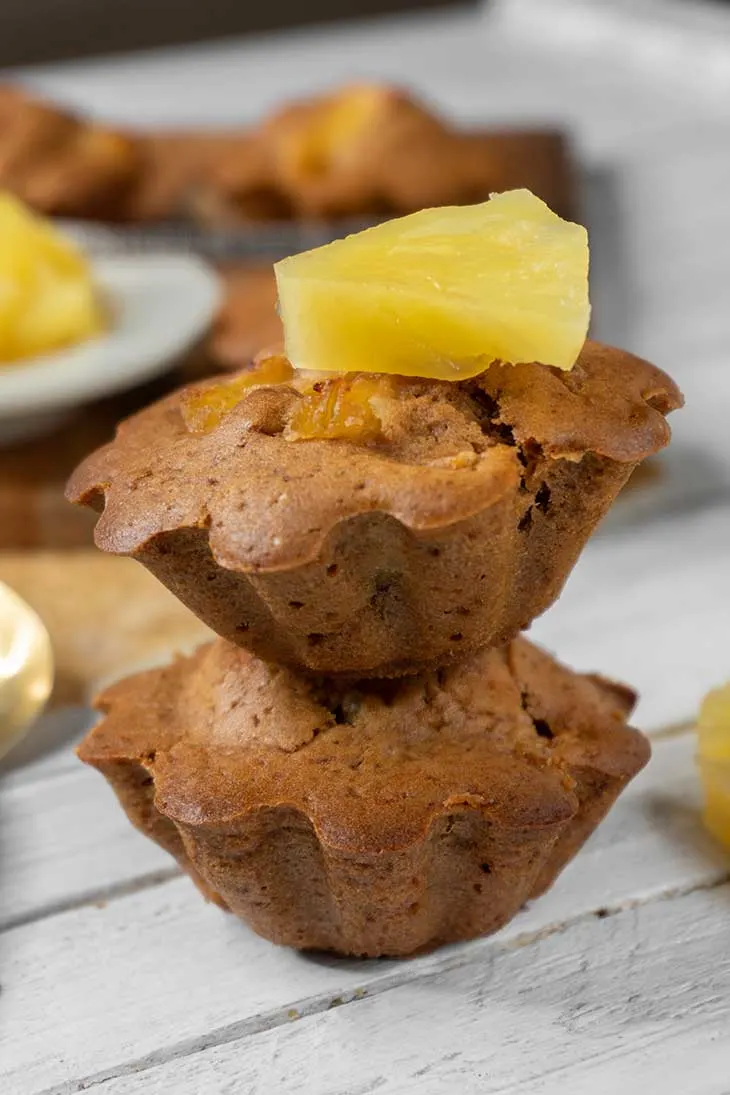 Muffins don't always have to be sweet. No, sir! And these baked mashed potato muffins are the perfect example! 🙂 These savory muffins are the perfect idea for breakfast or a quick snack. They're super easy to make and they're another great example of the multiple uses of potatoes in my kitchen. Yum!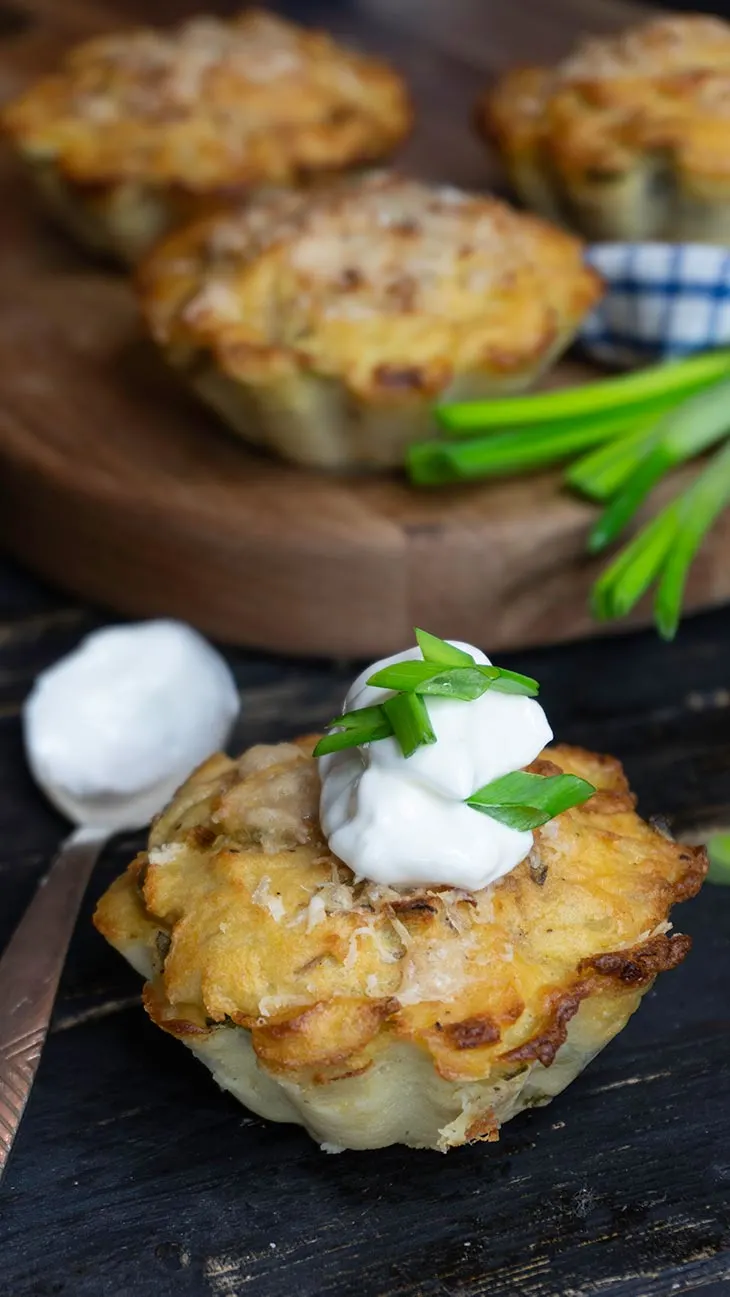 Sweet potatoes are another great idea when it comes to muffins! They're sweet, they have a creamy consistency and a very subtle flavor. Plus, sweet potatoes offer an amazing color to your muffins – and if you throw some chocolate chips in there as well, you're good to go! 🙂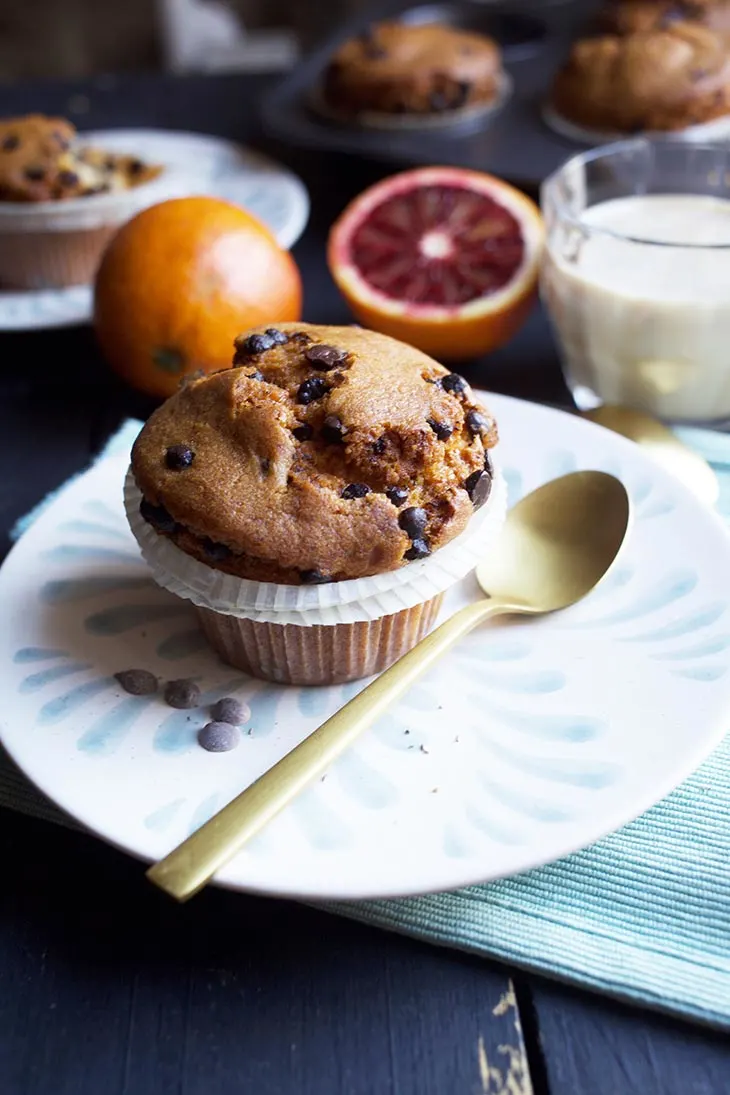 If you prefer pumpkins instead of sweet potatoes, no worries. There's something out there for you as well! These awesome vegan pumpkin muffins are ideal for autumn (but not only, of course), and I simply love serving them with a hot cup of cinnamon coffee. To die for! 🙂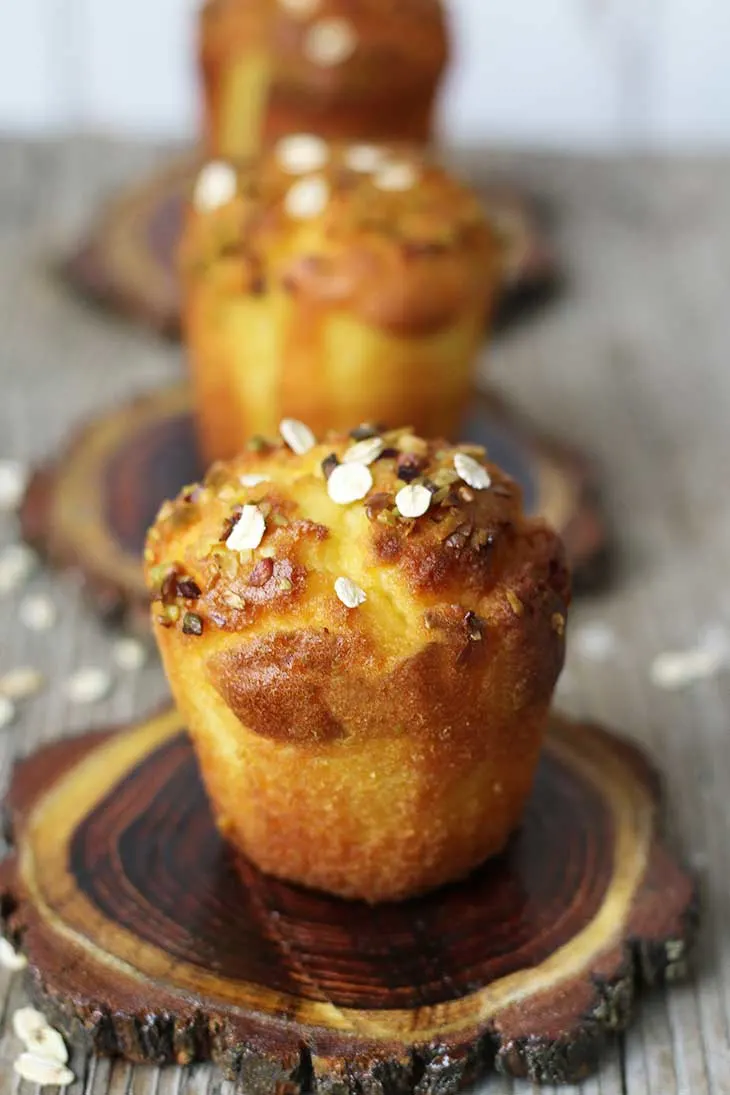 I'm sure you've been waiting for this one! Here it is – the ultimate vegan chocolate muffins for all chocolate lovers out there! These have to be one of my favorite ways of eating chocolate because the flavor is super intense (we're talking about double chocolate here!) and the consistency is just perfect.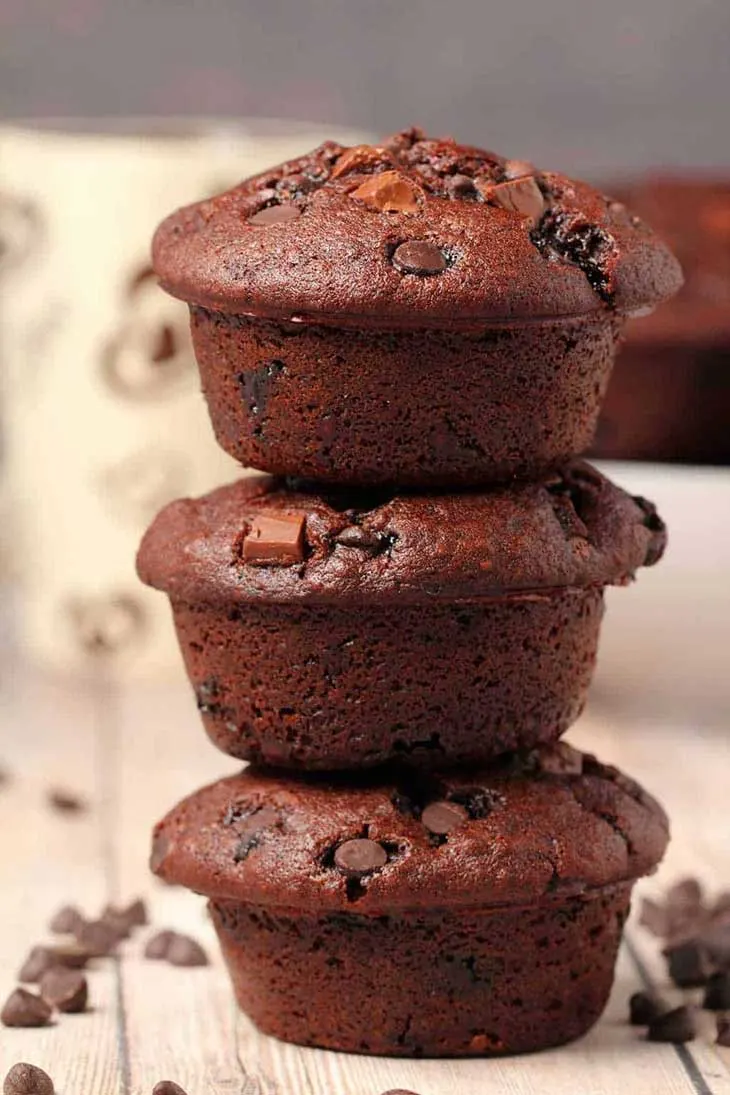 Last but not least, here's another incredible combo: blueberries, lemon and poppy seeds. We're talking about an intense flavor and a perfect texture here! So if you're ready to be impressed by the perfect vegan muffins, give these a try. You'll regret if you don't do it!