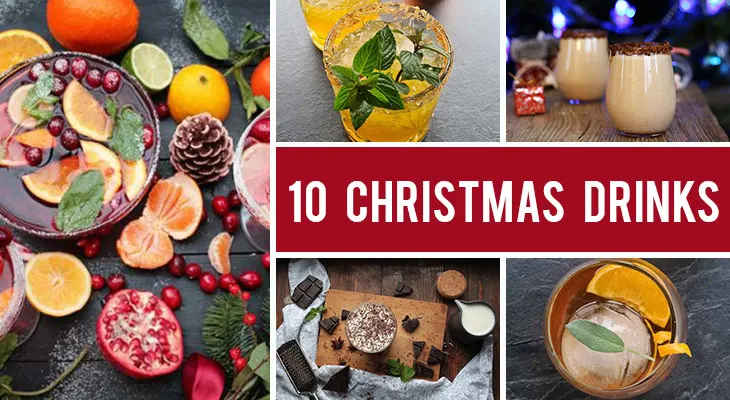 Are you looking for some Christmas inspiration? In this list, you will find 10 Christmas drinks recipes for the perfect celebration. All of them are delicious and quick to make! Give them a try!
Christmas is just around the corner. And with the celebration of jolliness approaching so rapidly, I'm getting more and more excited to try out new festive recipes. This year I've also decided to include some drinks into the menu, both alcoholic and non-alcoholic. After all, we all know a good dinner conversation is best fueled by an addictive drink, right? 😉
A classic drink for any Christmas party is, of course, the world-famous punch. A Christmas punch can be both alcoholic or not, and it usually contains either tea or some festive fruits such as cranberries or pineapple, mixed with alcohol such as wine, beer, or hard liquor. What makes a punch… a punch is its festive aroma and the fact that it's made in huge, party-sized quantities. And if you want to make a remix to the classic punch, you can always add fruit purees to make stunning beers.
Another famous winter holiday drink is eggnog, which is the most popular choice in almost the entire United States. This is basically an egg liquor and it can also be alcoholic or not. But! In case you're following a vegan diet, don't you worry, as I have prepared a delicious vegan version for the eggnog that you can try out. You can find it in my list below!
Of course, there are countless cocktails out there that can be improved and adapted for the holiday season, depending on what ingredients you decide to add. You can find some other alcoholic versions below, for each and every taste – mojitos, Moscow mules, bourbons, and more.
In case you're not a fan of alcohol, I got you as well! I may have a newly discovered passion for mixology and cocktail-making, but this doesn't mean I say no to a good old cup of steaming hot chocolate! For me, hot chocolate is one of the staple winter drinks since I was a little kid and I love that it can be consumed by both adults and children alike. Plus, you can also mix and match and adapt it to your own preference by using either milk, dark or white chocolate, or even adding different spices or flavors such as cinnamon or mint. Sounds wonderful, right?
In case you're just as excited as me to create this year's Christmas menu, don't forget about drinks as well. Regardless of whether you're having your coworkers, closest friends, or family as guests, some festive drinks will perfectly complete the entire holiday experience.
I invite you to take a look at the list below and choose your favorites. I have divided my list of 10 Christmas drinks recipes into two categories: alcoholic and non-alcoholic, so it will suit every need and preference. You'll find 5 options for each. Don't forget to let me know what you think and what drinks you decide to prepare for this year's winter holidays.
Ah, by the way, all the options below are perfect for New Year's Eve as well… or for any other regular winter day, if you ask me. Happy holidays! 🙂
Best Christmas Drinks Recipes
Alcoholic Christmas drinks
Make this amazingly delicious Christmas punch for the holidays and enjoy a festive drink together with your friends and family. Even better, you can have a toast for this special occasion and celebrate!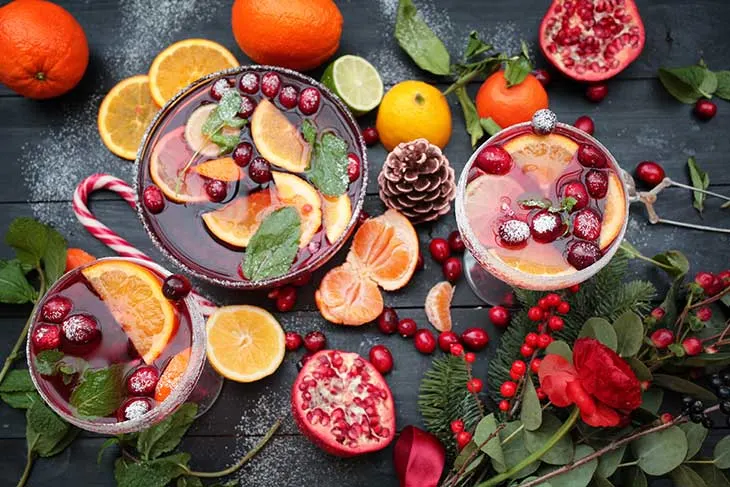 Mojito lovers, you're gonna want to hear this: here's how to make the ultimate dark rum spiced mojito. It's basically a mojito cocktail with delicious autumn-winter flavors. And you're not ready for it!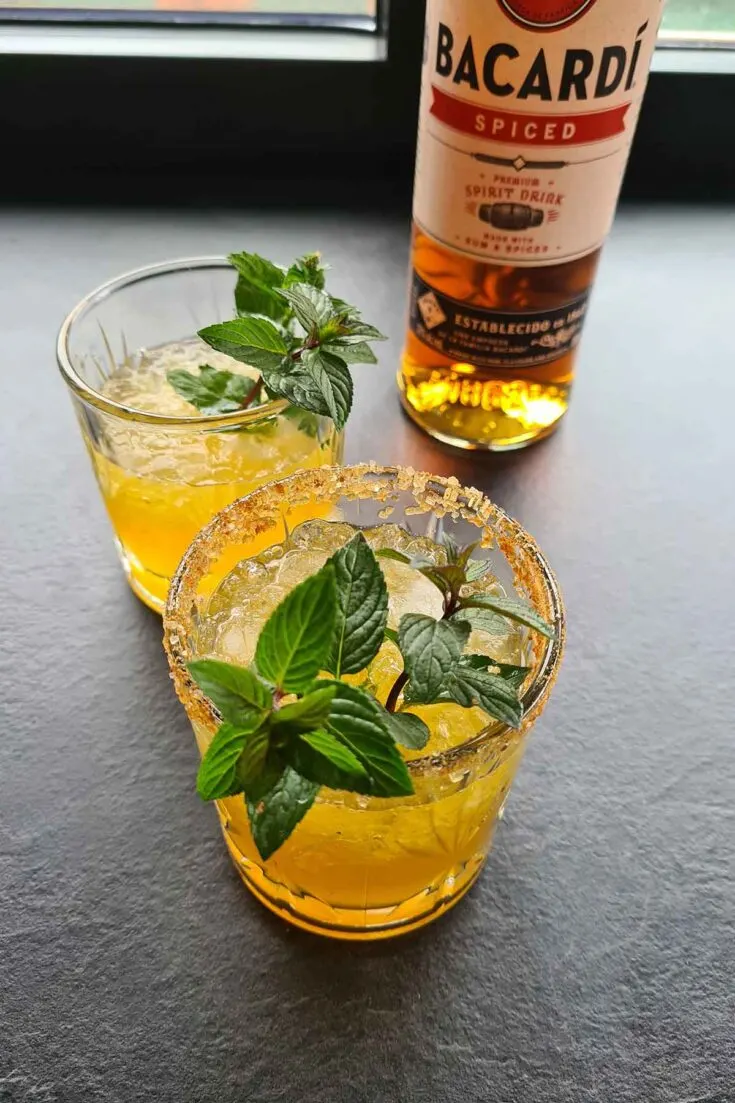 Bourbon fan? You'll be in awe when you find out how to make this amazing winter-spiced herbal bourbon on the rocks. Perfect for the winter holidays!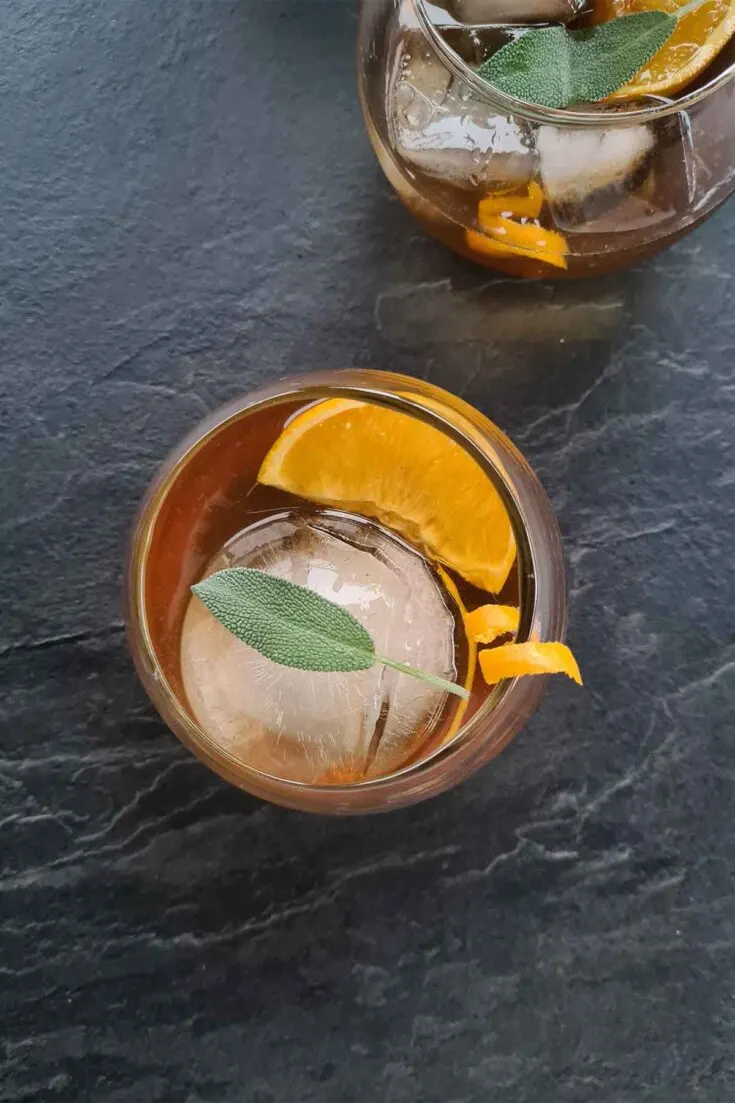 Boozy, super yummy, and easy to make – now this sounds like the perfect Christmas cocktail for me! Recipe created by By Gabriella.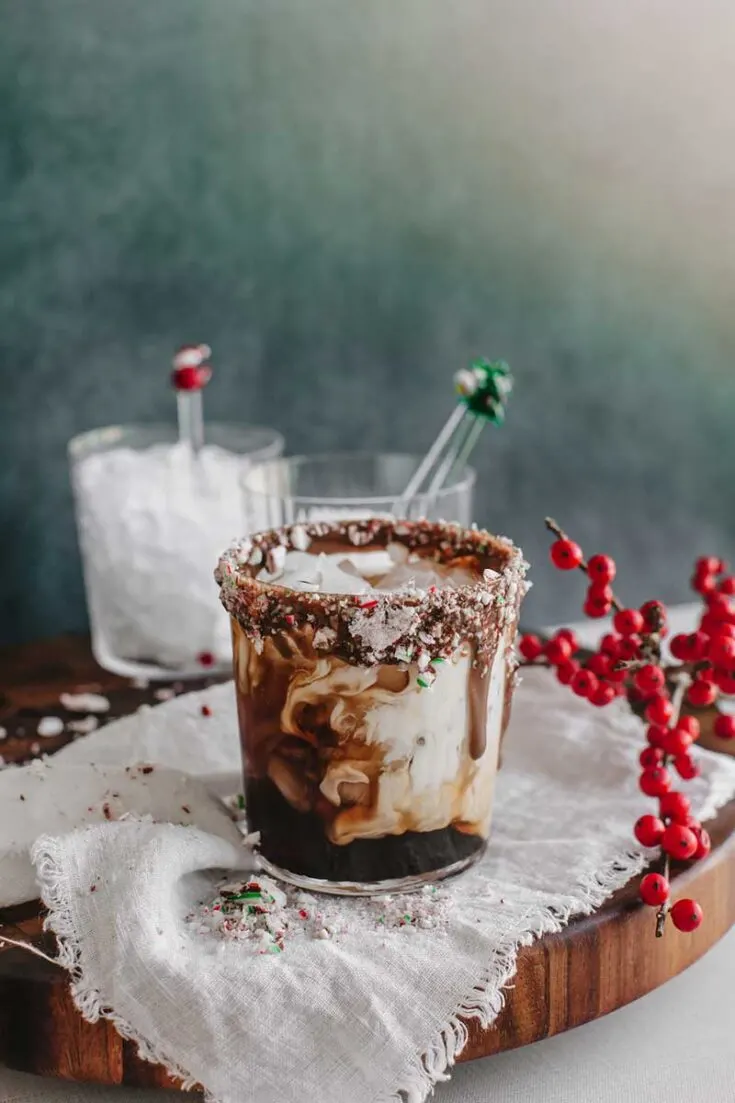 Festive and warming, this spicy pomegranate Moscow Mule is a combo of lime juice, grapefruit juice, spicy jalapeños, and ginger beer… sounds amazing, right? Recipe created by Half Baked Harvest.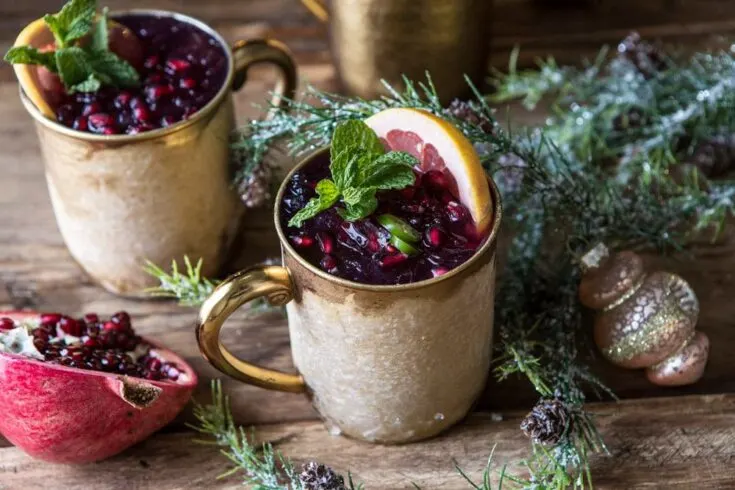 Non-alcoholic Christmas drinks
No alcohol? No problem!
Here's how to make vegan eggnog with just a couple of ingredients! Both boozy and alcohol-free versions are available!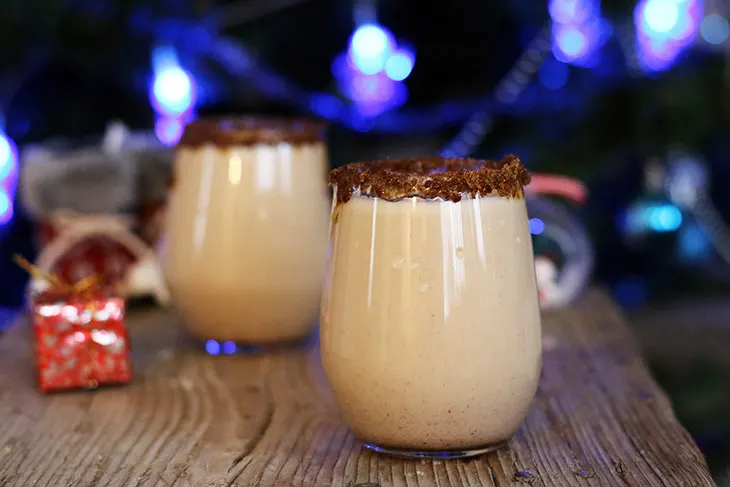 Does the weather outside make you all gloomy and depressed? No worries, I've got the perfect solution – try this homemade vegan hot chocolate at home and you'll instantly feel better!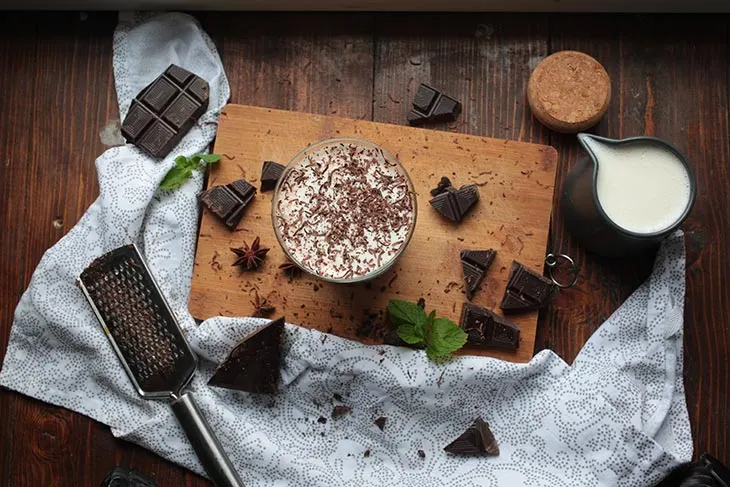 Slow cooker hot chocolate? Yes, it's possible and it's pretty amazing. Perfect for sharing with your loved ones! Recipe created by How Sweet Eats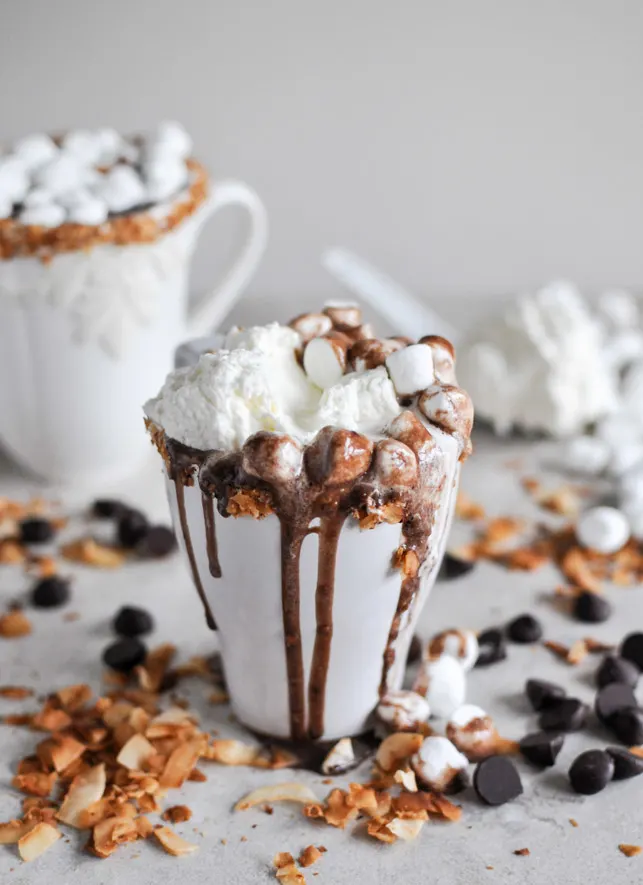 This amazing mocktail recipe is great for kids and adults alike. A real holiday treat! Recipe created by Food Banjo.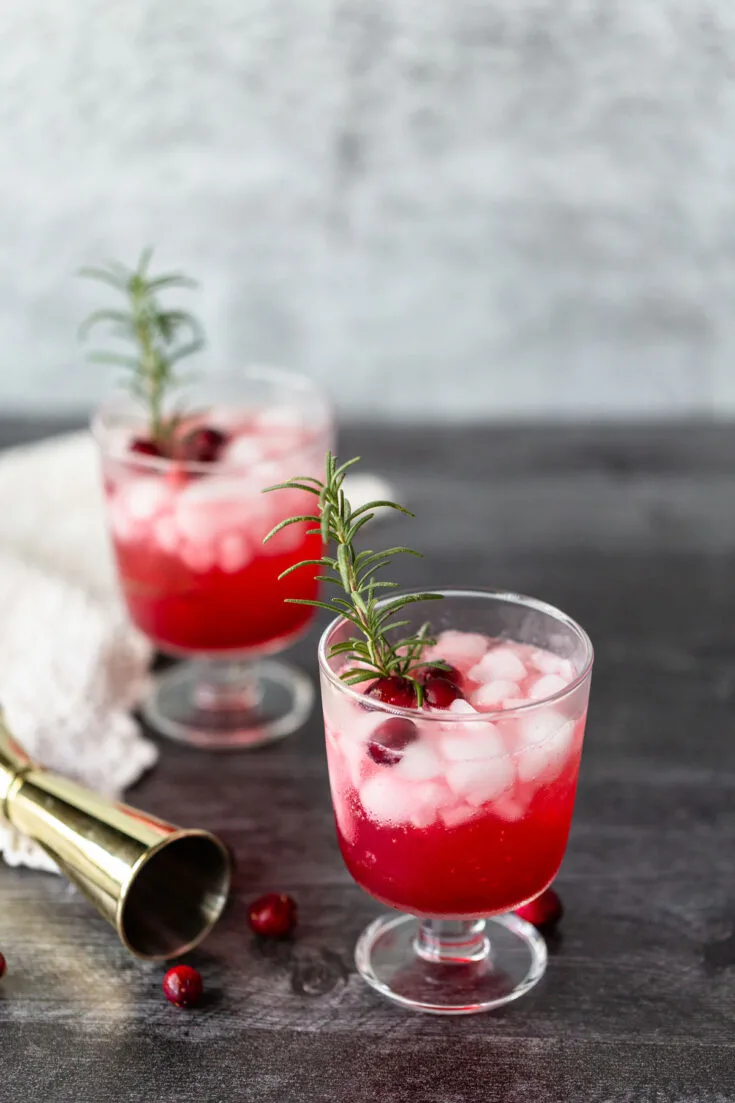 Cinnamon, cranberry, and orange – this delicious mocktail will be loved by everyone at the Christmas table! Recipe created by Inspired By Charm.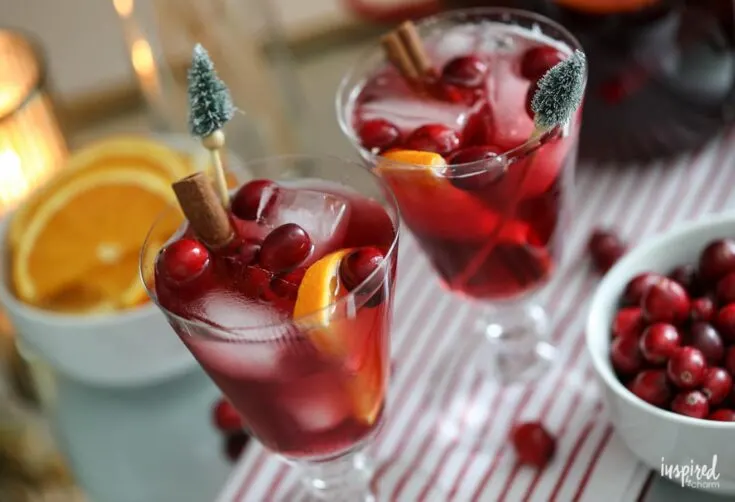 Best Christmas Drinks Recipes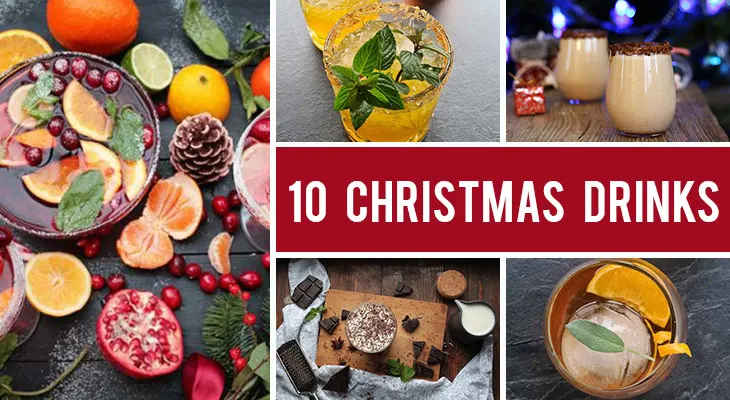 Are you looking for some Christmas inspiration? In this list, you will find 10 Christmas drinks recipes for the perfect celebration. All of them are delicious and quick to make! Give them a try!
Ingredients
Instructions
Select the alcoholic or non-alcoholic Christmas drink recipe you like.
Prep the ingredients.
Follow the instructions and enjoy a delicious drink for Christmas.