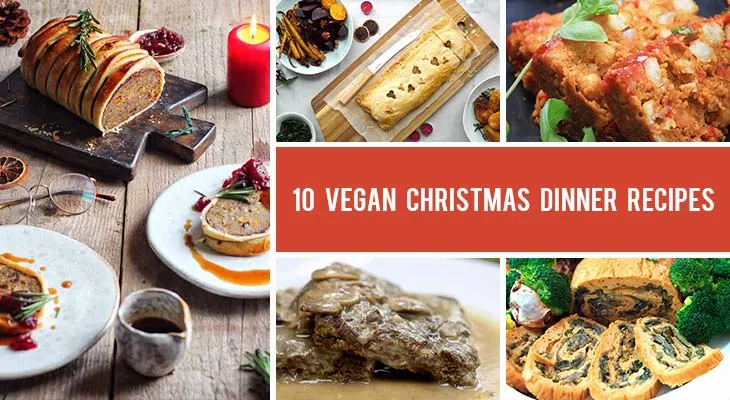 Here are some of the best vegan Christmas dinner recipes that will amaze everyone, including your meat-loving friends! Check out these festive recipes!
Christmas is that special time of the year when spending time with your friends and family around a big table full of delicious dishes is one of the best things ever!
Creating the best Christmas dinner menu is a challenge for me every year, as I always strive to include healthy, tasty and varied recipes that will fit every taste. Christmas is, naturally, one of my favorite celebrations ever and I simply love taking some time off and just cook a healthy Christmas dinner menu and spend time with my loved ones.
In this list, you will find 10 of my favorite vegan dinner recipes that will help you create the perfect holiday dinner! From vegan meat and seitan roulade to stuffed cabbage rolls and delicious appetizers, you will definitely find something for your preferences in this yummy list!
Click on the linked titles in order to access these incredible vegan recipes. Many thanks to all the talented food bloggers who created this and who will help you achieve the best Christmas menu this year. Let the Christmas party recipes begin!
Vegan Christmas Dinner Recipes
In case you are looking for amazingly delicious dishes which will help you create an alternative Christmas dinner, this is one of the recipes you must include! This is a great vegetarian Christmas main course that everyone will enjoy, from little kids to adults!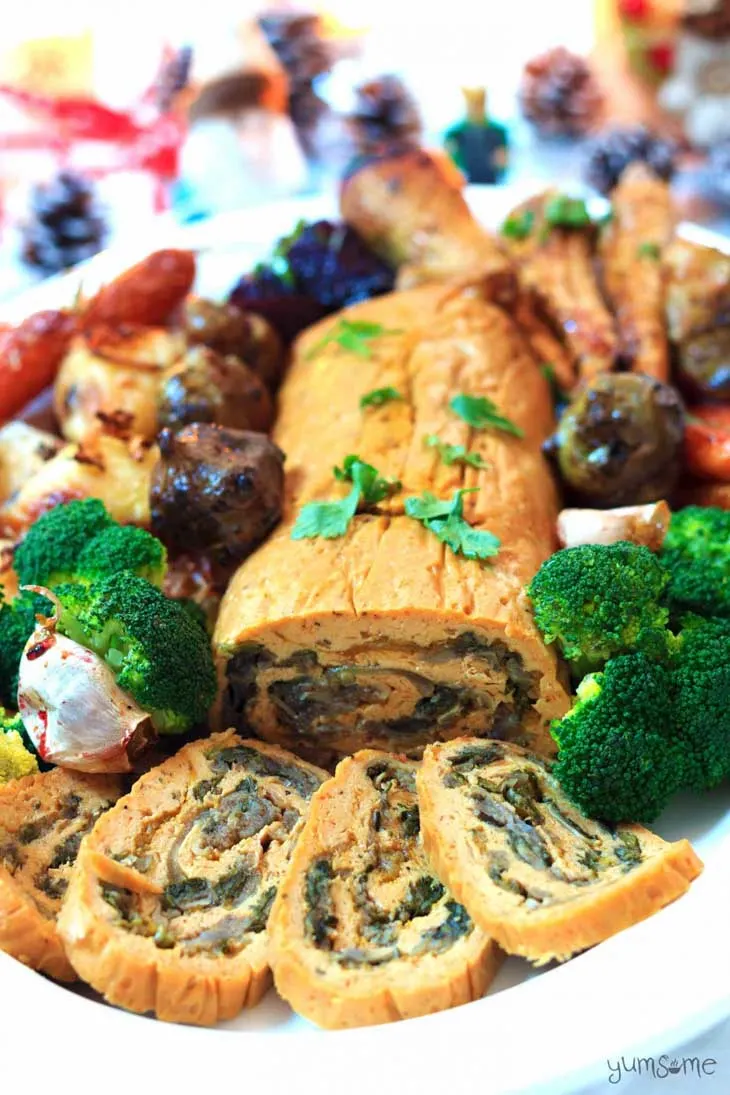 I can totally recommend this recipe as I consider it to be one of the best vegan main dish recipes for any occasion! If you want to make it this winter, you can definitely try it out as this is one of those quick and easy Christmas recipes that nobody will believe is vegan! Try it and see for yourself!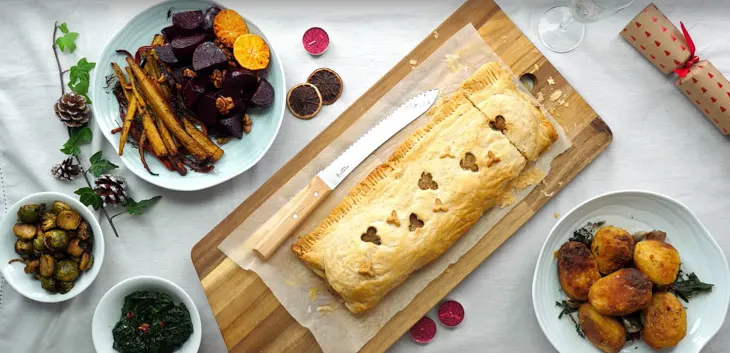 I'm a big fan of vegan meat recipes, as they contain all the amazing flavors of meat with no guilt! This vegan steak made with no seitan is one of the best vegan dinner recipes out there that even your omni friends will love. Make this for your Christmas party and everyone will want another piece!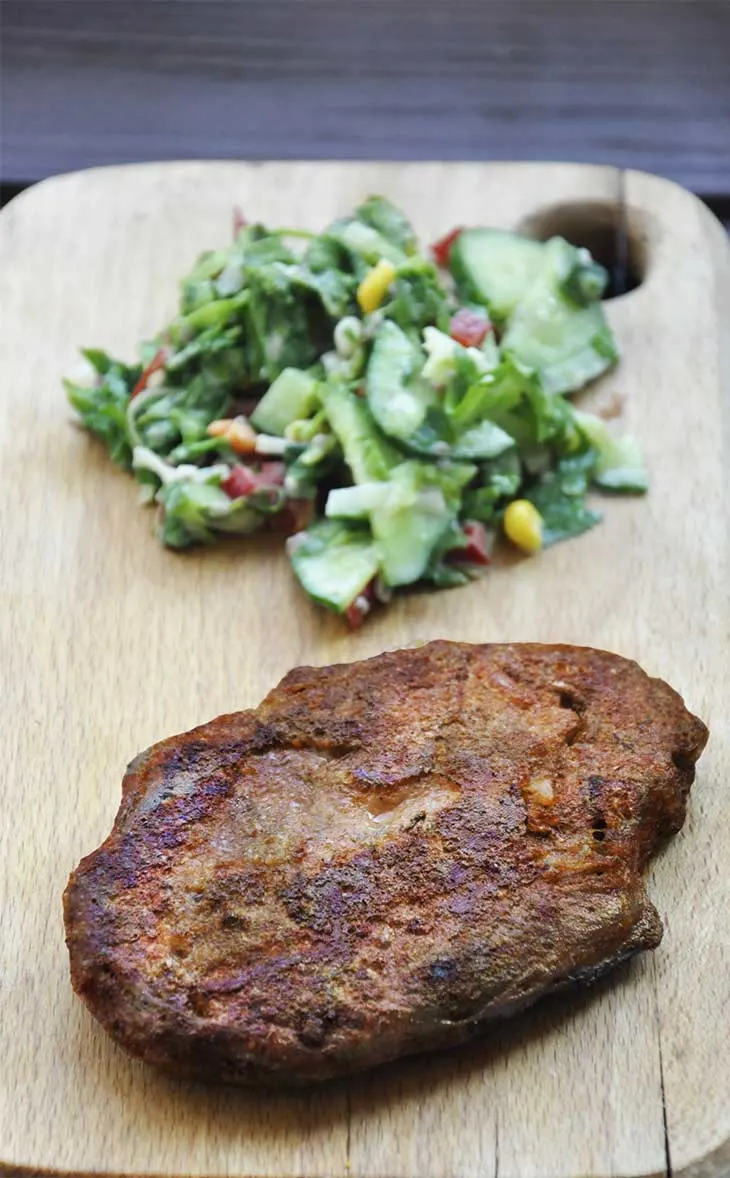 In case you are preparing a holiday parte for a big group of people, you must definitely add this vegan roast Wellington to your list of Christmas dinner menu ideas! It's so easy, delicious and healthy that I'm sure you will instantly fall in love with it! Plus, the cranberry sauce is such a nice addition!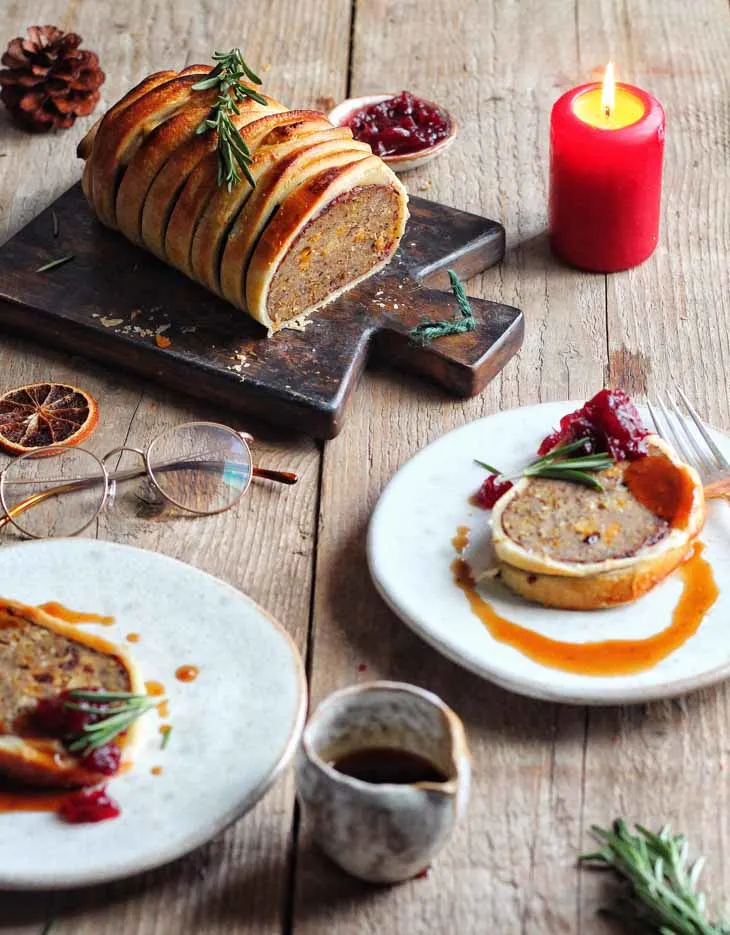 This is one of those Romanian easy Christmas recipes that you must try at least once in your lifetime! I consider this to be one of the best Christmas side dish recipes as it is quick and super filling. Oh, and the egg is only used for the pretty decor, you can definitely omit it in order to make this recipe 100% vegan!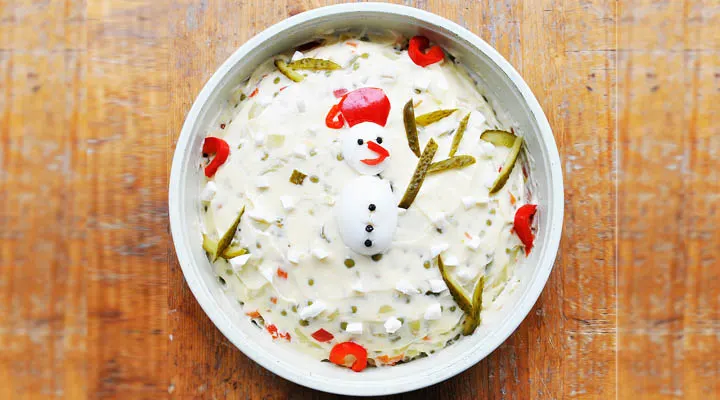 Looking for some unique holiday recipes for Christmas? In Romania we eat these amazingly delicious pickled cabbage rolls every year and we just can't get enough! If you want to try an authentic Romanian recipe this year, this is your perfect choice!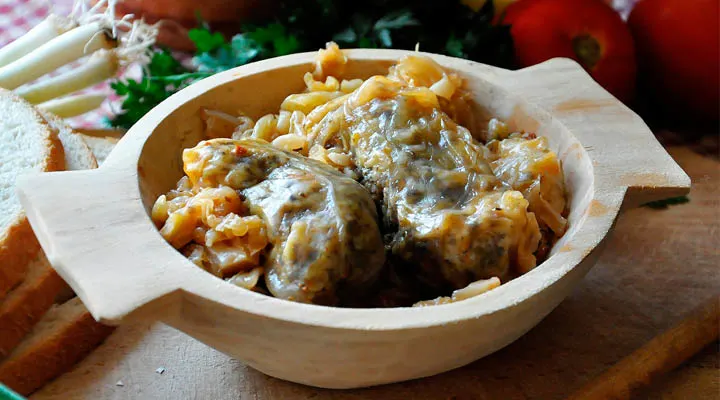 This tofurkey roulade with mushrooms is one of my favorite vegetarian holiday main dishes as it can easily feed a crowd and it is also very tasty and easy to make. If you're a mushroom fan, then you definitely have to add this recipe to your vegetarian Christmas dinner menu!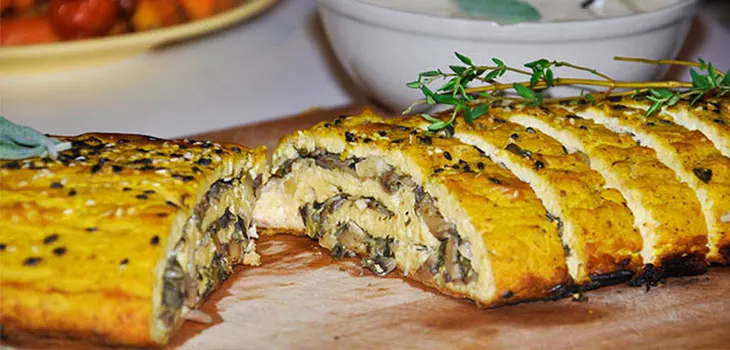 This meatloaf recipe is one of those amazing vegan recipes that will impress even the pickiest eater! This is actually an American recipe very loved in the entire country and that's why I decided to 'veganize' it and add it to my Christmas menu this year. I'm sure everyone will want another piece. Give it a try!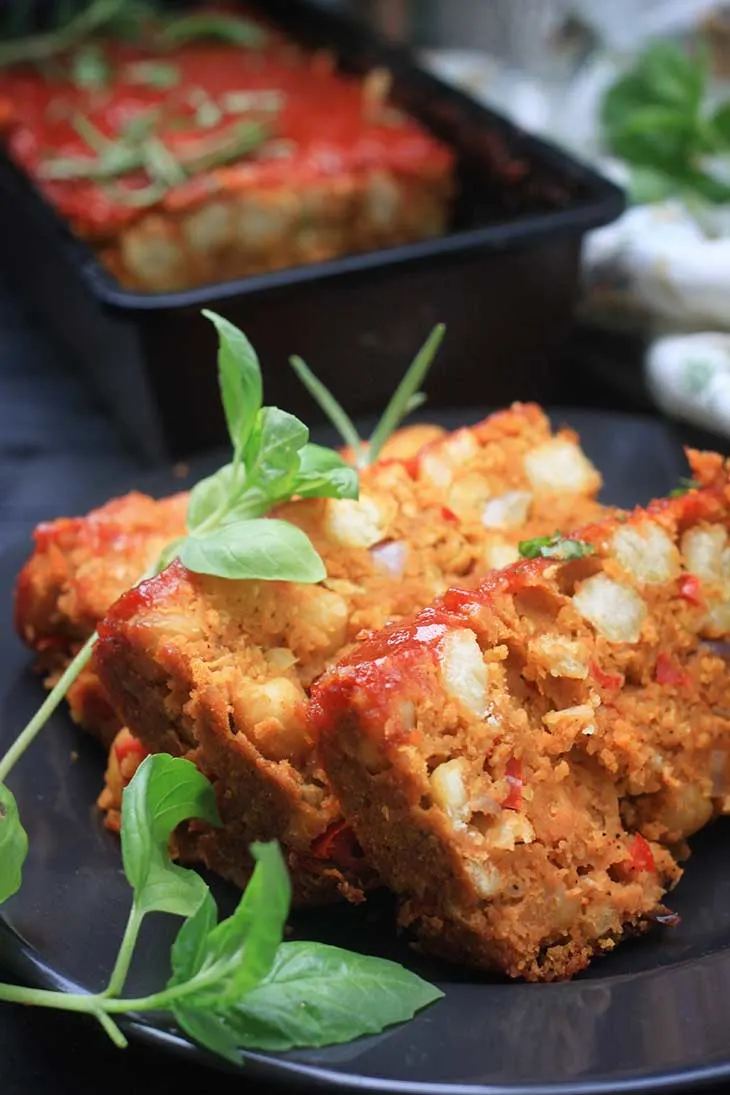 If you are looking for healthy Christmas recipes that will impress all your guests, then you have to try these vegetarian mushroom dolmas! Even though dolmas might look complicated and time consuming at first, you will see that the results are definitely worth it! Try them for yourself and you will understand what I mean!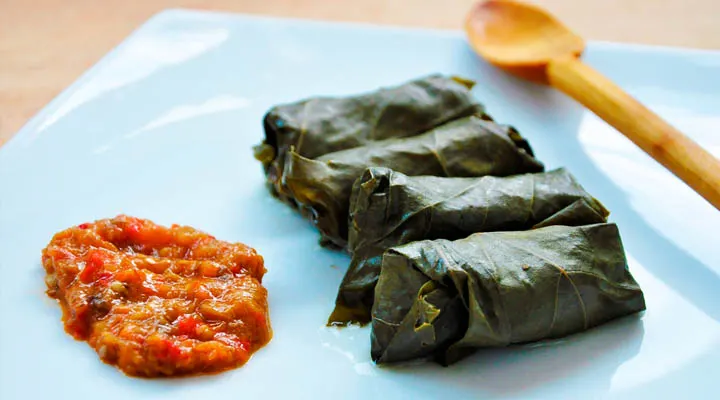 I'm ending this yummy list with one of the best Christmas dinner recipes on the internet! This vegetarian Salsbury steak with mushroom gravy is tasty, filling and it has the perfect texture that will trick everybody into believing it's not vegan. Plus, it's extremely delicious and definitely worth your time!