This stuffed cabbage rolls recipe is a traditional Romanian recipe made vegan and healthy! These cabbage rolls have the perfect rice-mushrooms ratio, which gives them a meaty texture.
Cabbage rolls are one of the most deliciously simple dishes you can think of. This dish is only rolling different types of filling in cooked cabbage leaves. They are most common in the cuisines of the Balkans, Central, Northern, Eastern Europe, Iran, West Asia and Northern China. But it's safe to say that they are known all around the world!
There are so many variations of cabbage rolls! This is because the filling can be whatever you want it to be. The use of meat is quite traditional in Europe, whether it's beef, lamb, or pork. Other common ingredients include garlic, onion, spices, rice, barley, eggs, mushrooms, and all kinds of vegetables. Even seafood and tofu can be used.
It is said that the origin of cabbage rolls goes back 2.000 years ago in Jewish cooking. Even so, the recipes have evolved depending on the region and like many other dishes in world history; it has been adopted and accepted by many cultures and cuisines.
I absolutely love pickled cabbage rolls and every time I eat this wonderful dish I think of Christmas. This is the vegan version of the Romanian traditional dish "sarmale" which usually contains ground pork or beef meat.
Another thing that I love about this pickled cabbage rolls recipe is that it gets better with time! Yes! It gets even tastier every time you re-heat it.
There are many vegan pickled cabbage rolls recipes on the web, but from my experience, only a few of them are really good. The secret of making the best vegan pickled cabbage rolls is to have a perfect rice-mushroom ratio and to add many spices! If you fail to do this, the rolls will be bland and will not have the taste and texture of meat-based pickled cabbage rolls.
In order to make this recipe even easier to follow, I added a step-by-step image guide on how to make the pickled cabbage rolls.
P.S. Dolmas fan? Try these too: Vegetarian Mushroom and Brown Rice Dolmas, Stuffed Red Cabbage Rolls / Dolmas, Vegan Cabbage Rolls.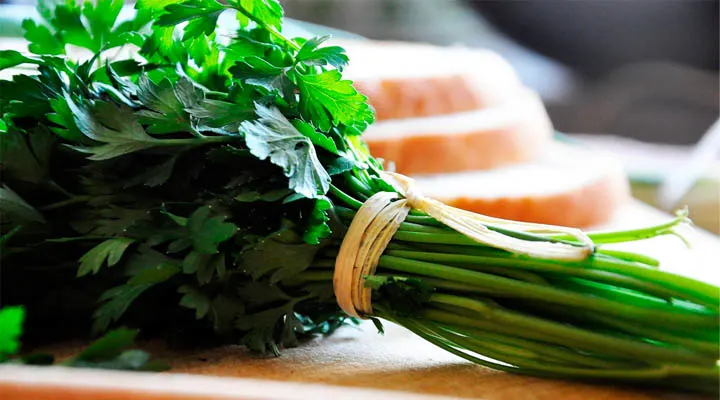 Yield: approx. 30+ cabbage rolls
Pickled Cabbage Rolls with Mushroom - Brown Rice Stuffing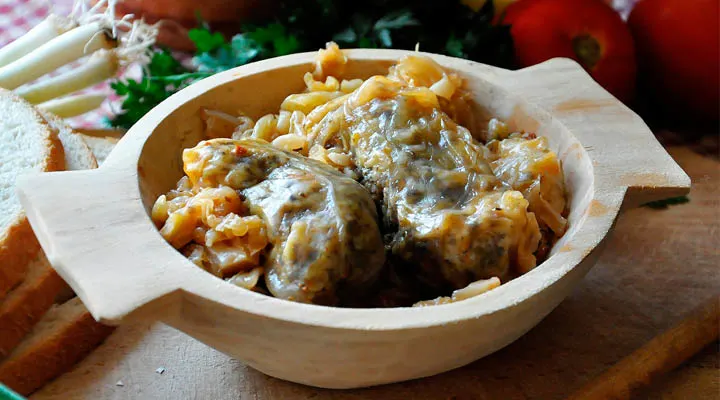 This pickled cabbage rolls recipe is a traditional Romanian recipe made vegan and healthy! These pickled cabbage rolls have the perfect rice-mushrooms ratio, which gives them a meaty
Cook Time
1 hour
30 minutes
Ingredients
1 large pickled cabbage head
3 bay leaves
1 Tbsp sweet paprika
110g (½ cup) tomato paste
Filling:
500g (2 cups) button mushrooms
1 large onion, diced
200g (1 cup) brown rice, soaked in water for 15 minutes
1 tsp sea salt, or more to taste
½ tsp ground pepper
1 tsp dry thyme
1 tsp ground coriander
1 bunch of dill, chopped
2 small carrots, grated
2 Tbsps sunflower oil
Instructions
For the filling:
Grind the mushrooms and carrots in your food grinder and then set aside. You can also use a food processor if it is easier to you.
Soak the cup of brown rice in 1/2 cup of water for 15 minutes.
Heat the oil in a large saucepan, over medium heat.
Add the onion and sauté for 5 minutes.
Add the mushroom and carrot paste into the saucepan and sauté for another 10 minutes.
Add the rice (don't drain it) along with an additional 1/2 cup of water. Stir and let the mixture boil for 10 minutes or until almost all excess liquid is absorbed. It doesn't need to be fully cooked, it just has to absorb all of the excess water.
Remove from heat and add chopped dill and salt and spices. Let it cool for 10 minutes
Assembly
Separate the cabbage leaves (cut out the hard part of each leaf) and make the rolls adding about 1 Tablespoon of filling into each roll. Chop the remaining hard parts of the cabbage leaves. Place them on the bottom of a large baking pan.
If you get a hole in one leaf, don't worry, just cut another small piece of cabbage leaf and wrap it around the hole.
Put the assembled rolls in the pan on top of the hard cabbage pieces. Arrange them around the pan until the pan is full. Squeeze them together as much as you can.
Add the bay leaves and sprinkle paprika on top.
Cover with some chopped cabbage leaves.
Add water until all rolls are covered.
Place in oven at 392F˚ for 1 1/2 hours. Check every half an hour and add more water if necessary. Half an hour before it's ready, add the tomato paste and remove from heat.
Nutrition Information
Yield
3
Amount Per Serving
Calories

480
Total Fat

10.5g
Carbohydrates

81.3g
Protein

15g
Cabbage Rolls Recipe Adaptations
Every cuisine that has come across with cabbage roll has made them their own particular way. They don't diverge that much from one another, but here they are:
In Azerbaijan: They fill their cabbage rolls with rice and herbs such as coriander, mint, and dill; they also add onions and meat. There's also a meat-free variation known as yalanchi.
In Romania: They're usually served on special occasions such as Christmas, New Year's Eve, weddings, etc. As a filling, they usually use ground pork with caramelized onions and rice. Sometimes they even use smoked pork fat, smoked ribs or smoked sausage to add flavor.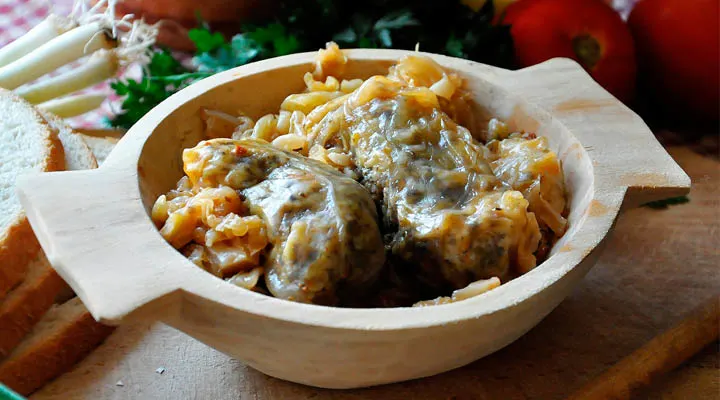 In Poland: Cabbage rolls are actually very popular in Poland. The most common filling is made out of pork and beef mixed with rice or barley. They're usually cooked in the oven or the stove.
In Egypt: Meat is rarely used for the filling of cabbage rolls. Instead, they use onion, tomato, herbs, and spices like mint, dill and cumin. To serve, the rolls are boiled in broth or a tomato-based sauce.
In Russia: The filling consists of mincemeat, and cooked rice or buckwheat. The rolls are commonly stewed in a mixture of sour cream and tomato sauce.
In Sweden: They're also a very popular dish in Sweden. The filling is usually made out of minced pork and rice. They're usually accompanied by mash potatoes, gravy and lingonberry jams.
Cabbage rolls and dogma are delicious dishes and they're both really flavorful meals. Especially the dogmas because the grape leaves have a very distinctive flavor and if you use other vegetables to be stuffed, these vegetables are often a lot more flavorful than cabbage leaves. Cabbage leaves have a very mild flavor, but even so it makes for a delicious complement to the traditional fillings.