Make traditional Romanian polenta, the easy way! I will show you how to make polenta perfectly, every time!
Polenta is a staple dish in many countries around the world, especially in Italy, Romania, and Northern Africa. It is made from boiled cornmeal, which is then shaped into cakes or used as a base for a variety of dishes. Polenta is incredibly versatile, and its origins can be traced back to ancient civilizations in the Americas.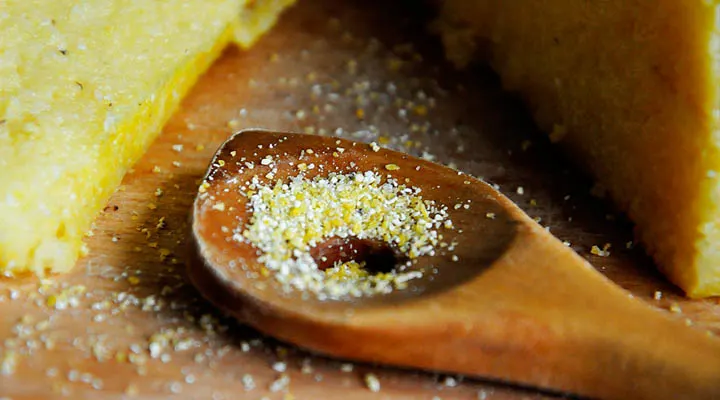 Polenta originated in Italy during the Roman Empire, and it was made as a cheap and nutritious alternative to bread. The dish became popular in rural areas, where it was served as a hearty, filling meal that was both easy and affordable to make. Today, polenta is enjoyed in many different forms, from creamy and smooth to firm and sliced, and it can be served as a main dish or as a side dish.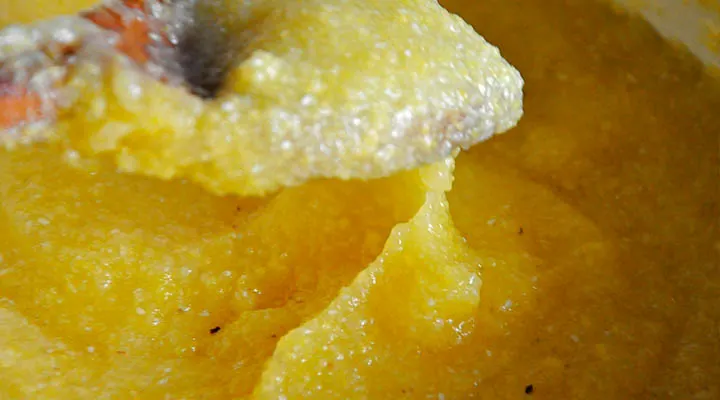 When it comes to making the best polenta, the key is to use high-quality cornmeal and to cook it slowly and steadily, stirring often to prevent lumps from forming. A traditional Romanian polenta is made with yellow cornmeal and is served as a side dish with meat dishes or as a base for stews and soups.
For a creamy, smooth polenta, use a mixture of milk and water, or chicken or vegetable broth, instead of just water. For a firmer polenta, use less liquid. If you want to add flavor to your polenta, try stirring in some grated cheese, garlic, herbs, or even a little bit of olive oil.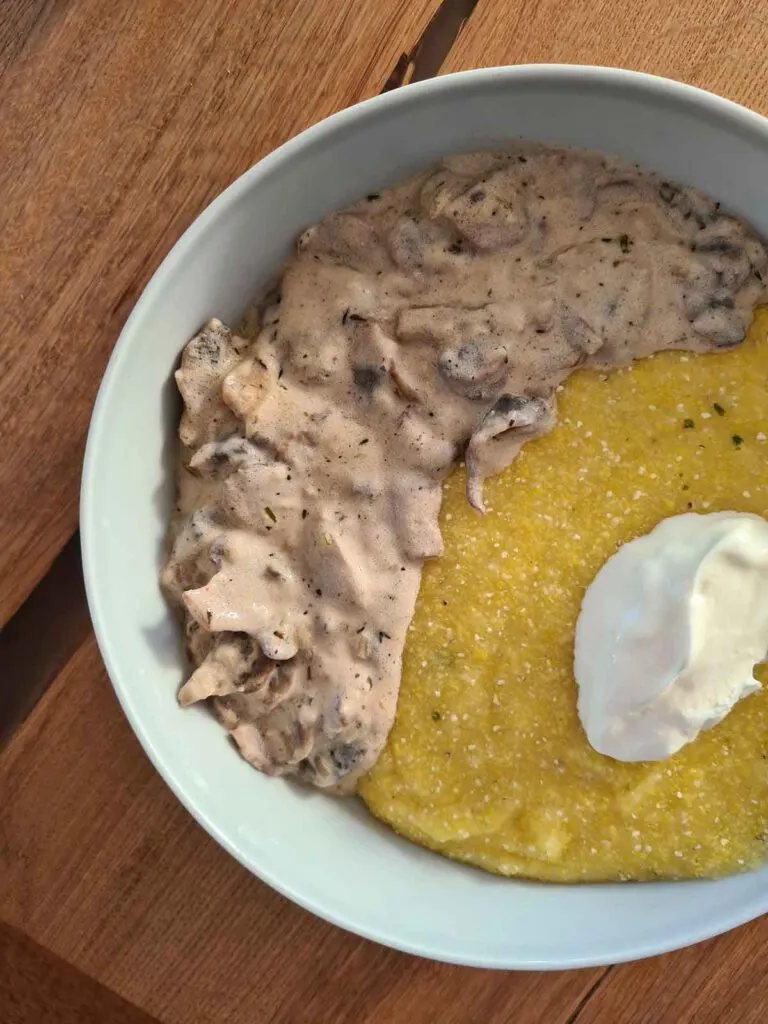 In terms of variations, the options are endless! Some people like to add diced vegetables, such as mushrooms or bell peppers, to the polenta mixture, while others prefer to top their polenta with a flavorful sauce. For a more substantial meal, try serving sliced polenta topped with a hearty tomato sauce and melted cheese. You can also use polenta as a base for a variety of other dishes, such as a hearty vegetable and bean stew, or as a crust for a savory quiche.
Here are some creative polenta recipes you can try: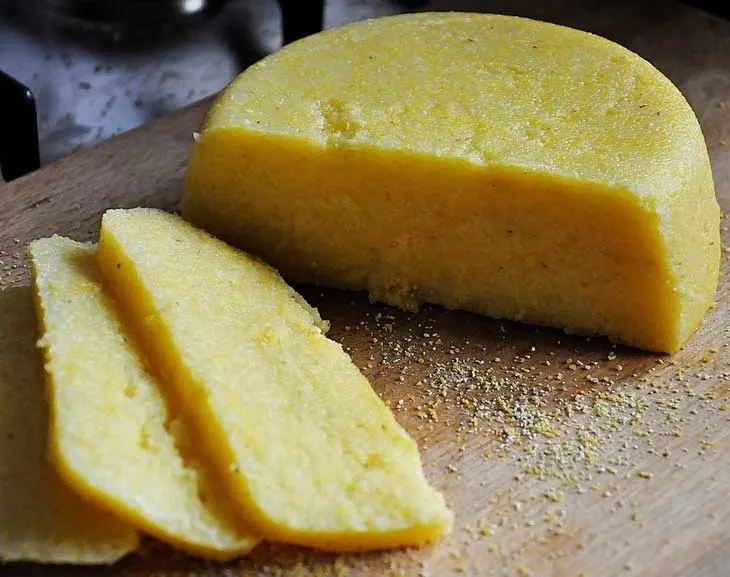 This is the basic polenta recipe. It's simple and yet it can be modified in so many ways to create new and even more delicious recipes. All you need are just 3 ingredients: water, cornmeal, and salt. I often eat it instead of bread because it's much healthier and also it contains a higher amount of fibers.
Studies have shown that by eating polenta we fight against diabetes, liver, and even respiratory diseases. It also helps us prevent obesity and thyroid diseases. Cornmeal has many great benefits, but we should choose only the organic non-GMO version.
In conclusion, polenta is a delicious, versatile, and affordable dish that has been enjoyed for centuries. Whether you prefer it creamy or firm, simple or loaded with flavor, there is a polenta recipe out there that is perfect for you!
Yield: 6
Traditional Romanian Polenta Recipe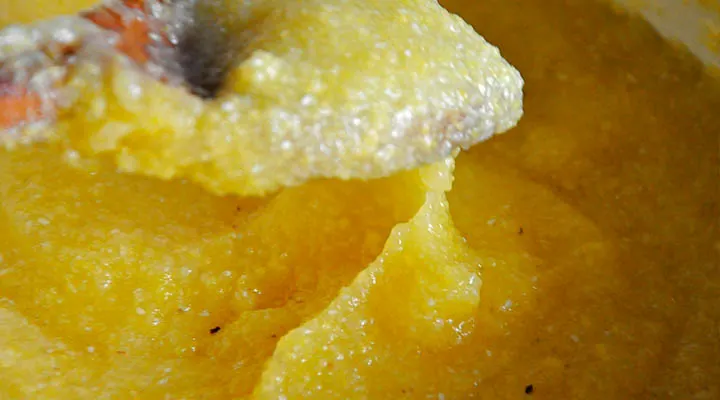 Make traditional Romanian polenta, the easy way! I will show you how to make polenta perfectly, every time!
Ingredients
1L (4 cups) water
200g (1 ½ cups) organic cornmeal
1 tsp sea salt
optional - 25g (2 Tbsp) butter
Instructions
Bring water to a boil in a large pot. Add sea salt.
Take cornmeal by the handful and add to water slowly. Stir quickly to avoid lumps. Use a long handled wooden spoon( I used one with a hole in the middle which is more suitable for liquid consistency meals).
Cook for 20 minutes, stirring constantly. Polenta will become very thick while cooking. It is done when it comes away cleanly from the sides of the pot.
Optional - Add 25g of butter.
Pour polenta in a round shape form and let it cool for 15 minutes.
Cut cooled polenta into slices and serve!
Nutrition Information
Yield
6
Amount Per Serving
Calories

35
Total Fat

0.5g
Carbohydrates

6.4g
Protein

1.1g