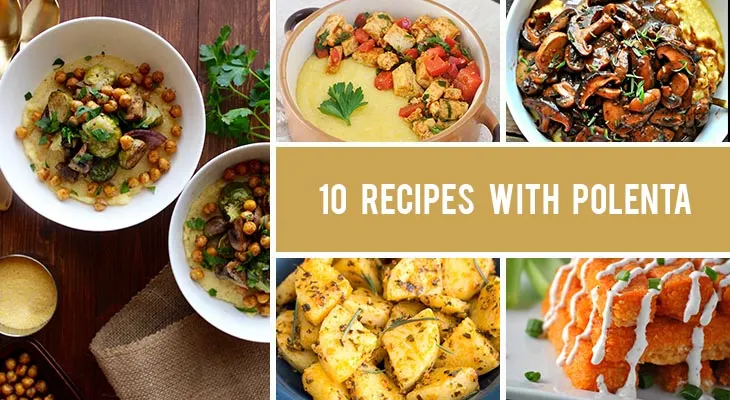 For those times when you need a comforting and delicious meal, I'll show you how to use polenta to cook a delicious dinner! Here are 10 recipes with polenta that you are going to love! >>>
We've all been through this – it's late, you feel hungry for dinner, yet have no intention of spending too much money or effort on a meal. This is where polenta comes to the rescue! This time-honored meal has been served on the plates of Eastern European farmers for centuries, as it is basically just boiled cornmeal. Now, you can make it yourself at home and serve it simple or with added ingredients.
Polenta can also be served as a hot, comforting porridge, or it can be left to harden, after which it can be fried, grilled and cooked in a variety of different ways. The point is, you can easily make a comforting meal out of your polenta.
I've made a list of 10 recipes with polenta that are vegan and that you can try out at home, made by some of my favorite food bloggers, but you can also find one of my own recipes! All of the recipes in the list below are vegan, delicious and super easy to make! Make sure to try them out and tell me which one you liked the most!
Recipes With Polenta
This is a good dinner idea if you want to add some protein to your polenta. The creamy cornmeal goes amazing with some roasted vegetables of your choice. The chickpeas add some crunchiness to this otherwise soft dish. Don't forget the balsamic vinegar! Oh, and if you have some leftovers, this could also be on your list of polenta recipes for breakfast!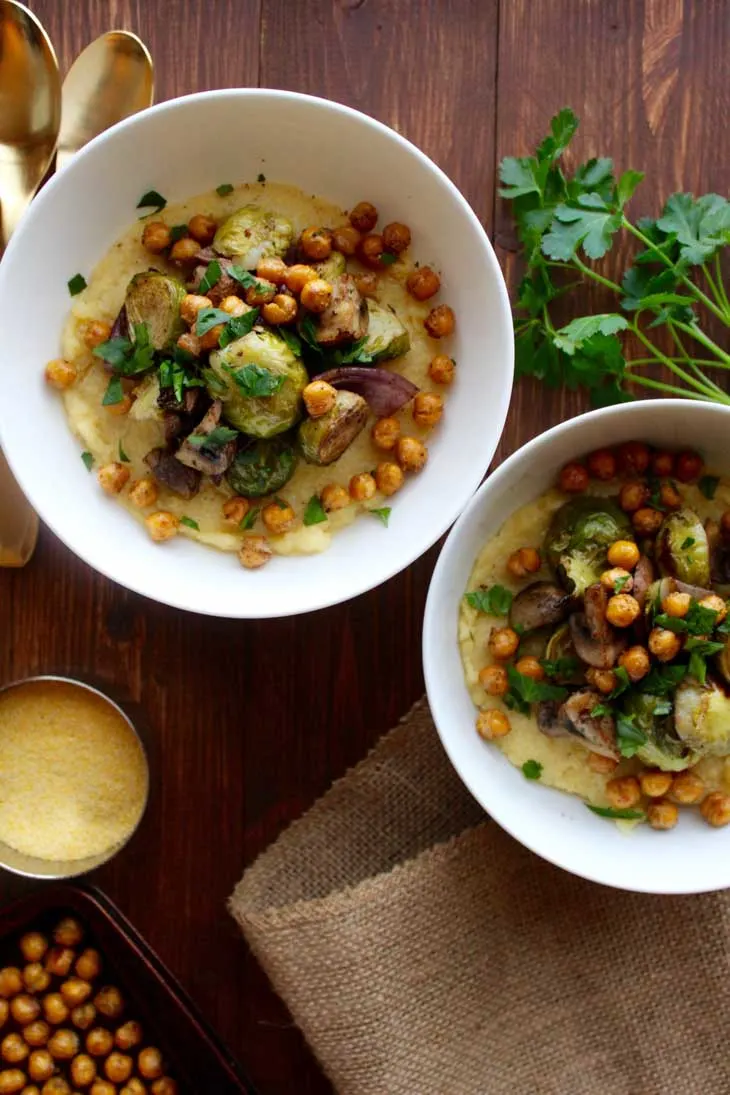 Are you searching for some polenta recipes for dinner? This comforting polenta recipe has an extra twist. The creamy polenta is made with coconut milk and will compliment my special tofu-pepper sautee that I like to add. You'll see for yourself how much flavor a few simple ingredients can add to your cornmeal mush. Enjoy your creamy polenta by itself or as a side dish!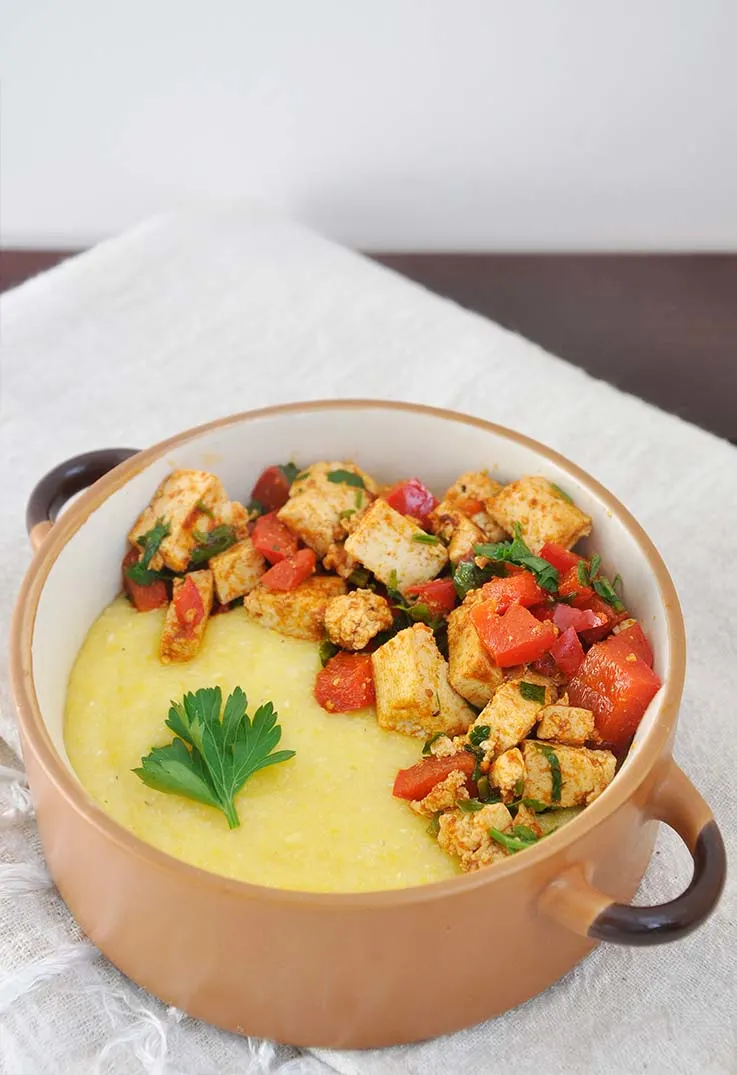 Here's one of my favorite homemade polenta recipes of all times! This recipe gives an idea about how to make hardened polenta delicious. Simply add these extra ingredients in the mix while you stir the cornmeal, and you'll end up with a totally different dish. Serve with chili-garlic sauce, store bought or homemade.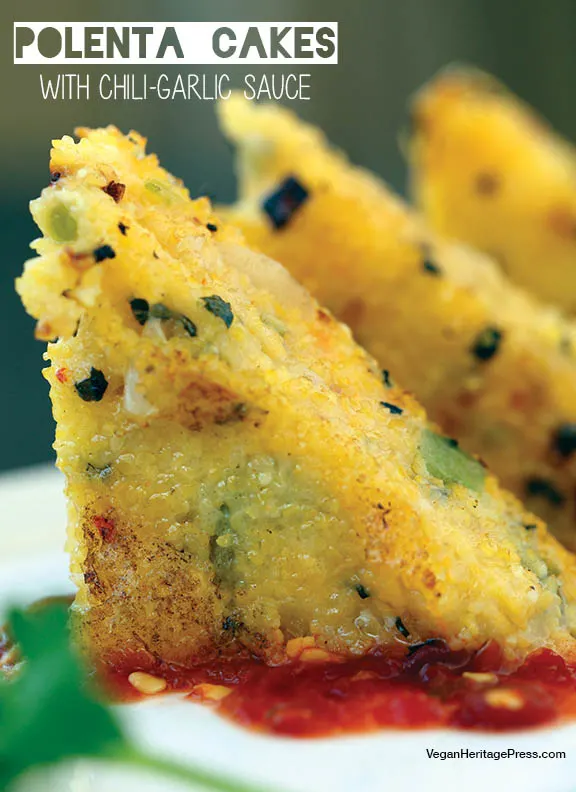 This recipe is what people mean when they say "the best of two worlds". You probably never wondered how polenta and lasagna could mix, but the truth is you can pretty much add polenta to any recipe that involves pasta dough or other grains. This recipe is more complex and requires some time to make. The taste is totally worth it for sure!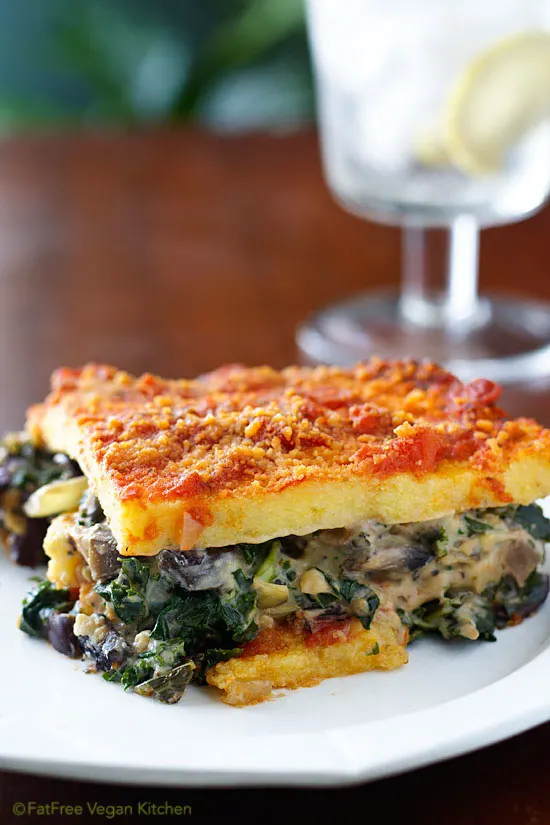 Now we're talking comfort! We all know that polenta recipes with mushrooms are the best, right? You should treat yourself with a red wine-infused dish every once in a while, and this vegan polenta with mushrooms is the perfect way to do it! This is also a great meal to have on your table during a celebration and I assure you that you won't get enough from this amazing creamy delight!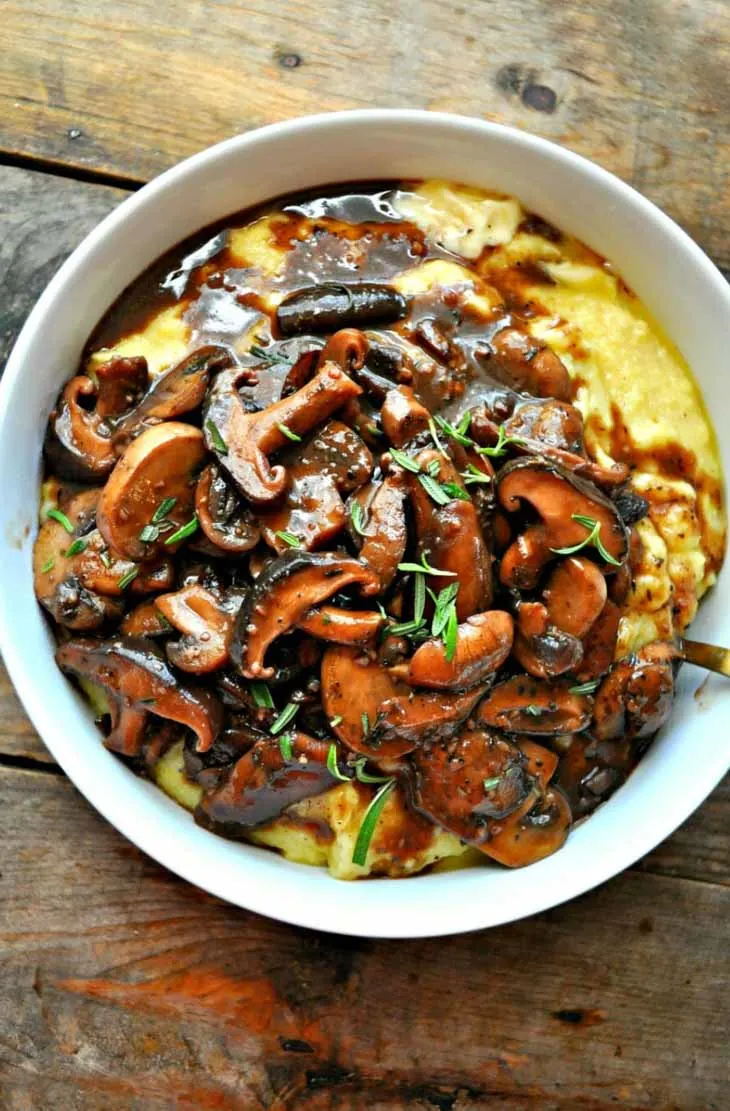 Polenta burgers might seem a bit unorthodox, to say the least. You've heard of other things that replace the meat in a veggie burger, but polenta probably wasn't on your immediate line of thought. Let me assure you that these burgers aren't to be messed with! The pesto sauce does most of the work, but the veggies and polenta offer an amazingly soft texture that your friends will want to try! It's simply genius!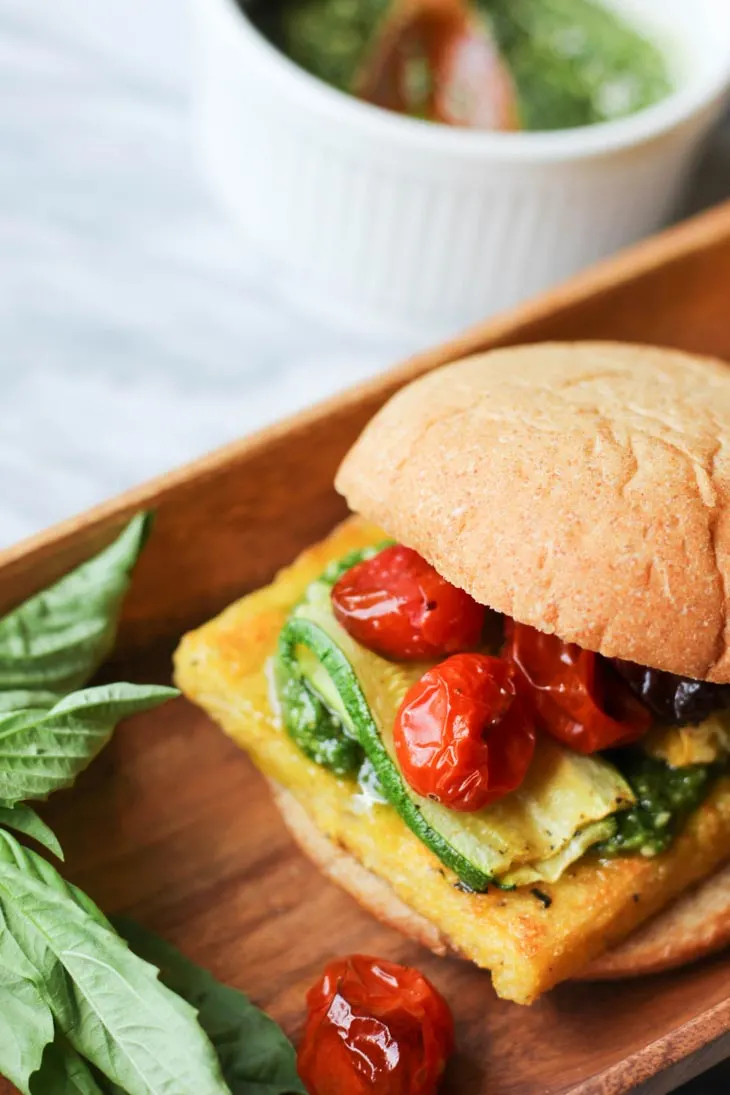 If you have any leftover polenta, here's a cute idea of what to make for a snack. Shape it in little circles and try making these delicious pizza bites. You can use whatever topping you desire, and they'll make for a nutritious and delicious snack at work or at home! Your kids are also going to love these!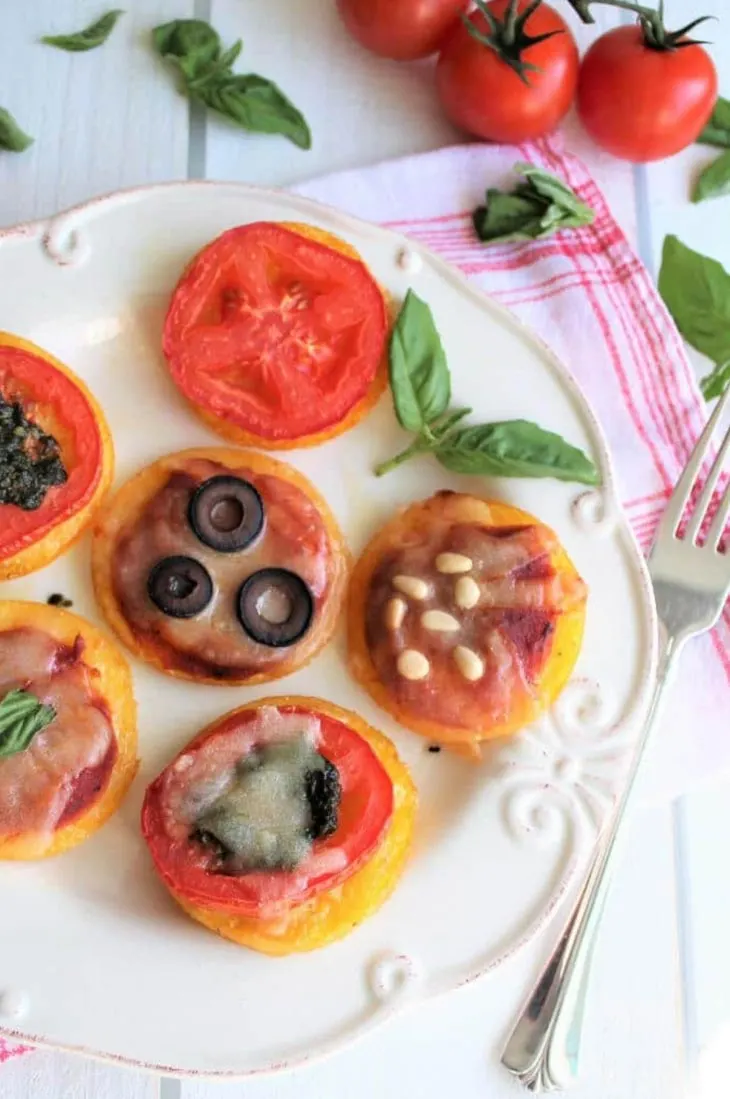 Of course you can make wedges with polenta! This is a cool idea if you're vegan and are sick of having potatoes as your side dish all the time. This is a quick recipe that will boost any meal you serve it along. Top them with Sriracha, because as we all know Sriracha is the best and it goes on anything, period.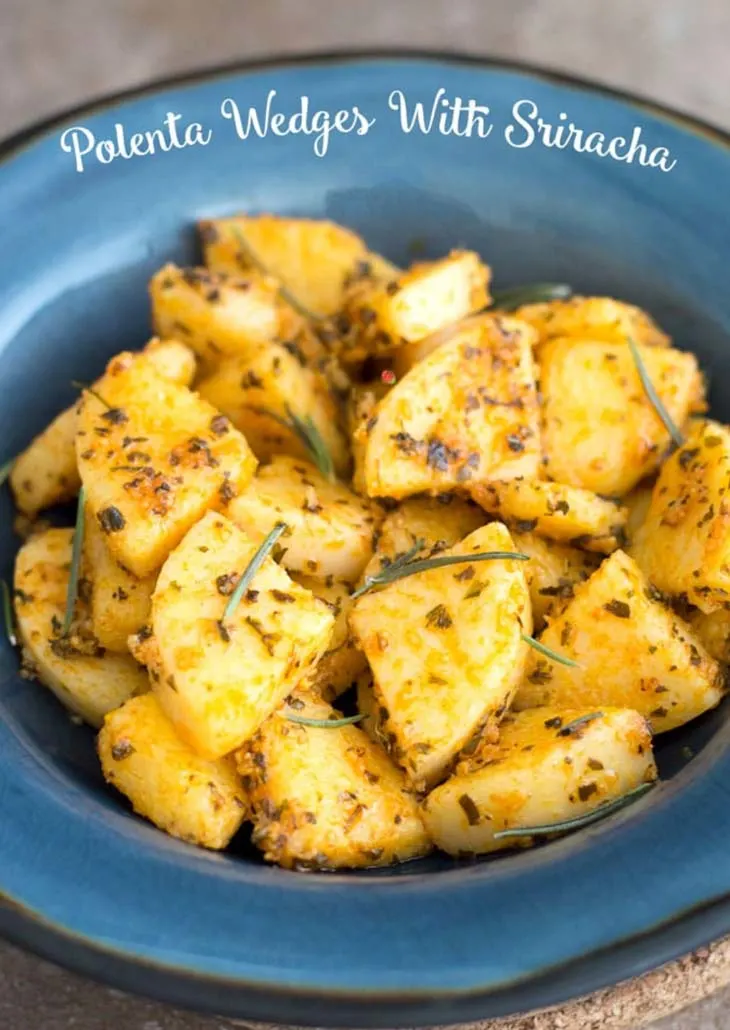 Since I'm making a list of the best polenta recipes ever, here's another idea for spicy polenta fries, only this time you'll be using Franks Red Hot Sauce. You're in for a tasty treat with these fries, not to mention that your spending will be minimal.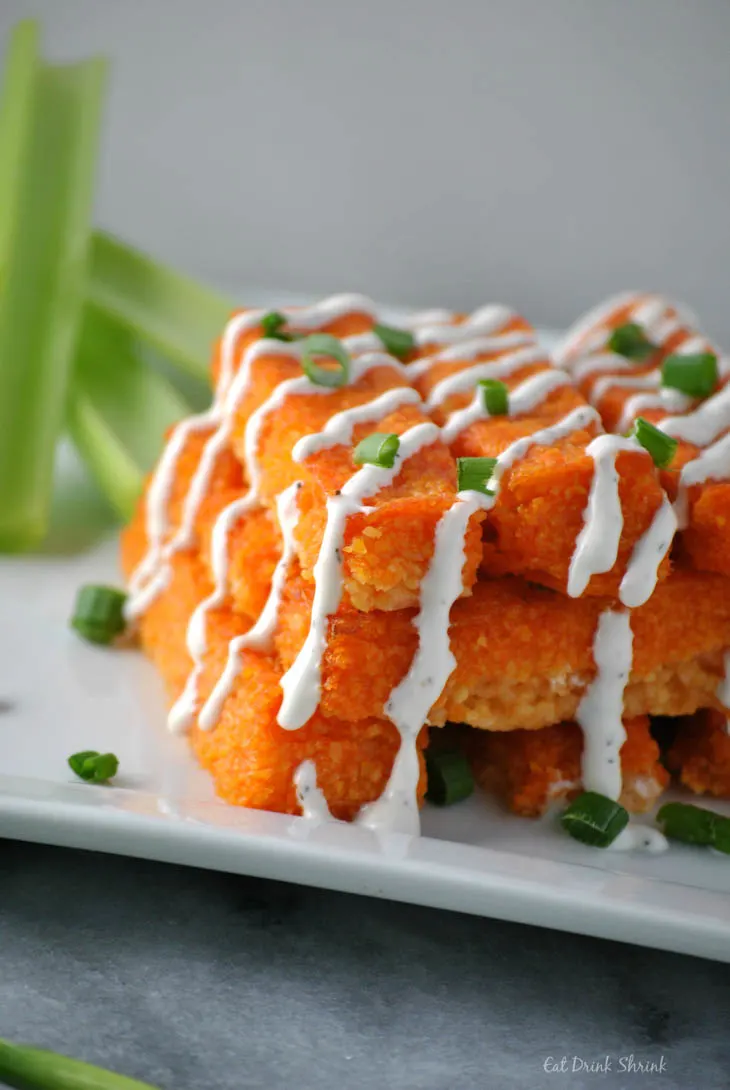 We're back to more traditional cornmeal recipes. This one is also spicy, which makes it perfect for all the spicy lovers out there, including myself! It's one of the most delicious meatless pot pie recipes I've personally tasted. It's extremely filling and you will definitely come back for more! Make this one for a hearty weekend lunch at home and you won't regret it!