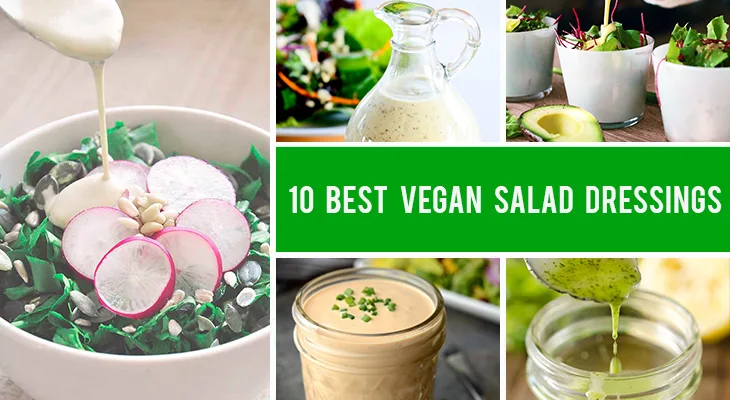 Now that those hot summer days are here, all I want to eat for lunch and breakfast are salads – delicious, healthy and easy to make salads. And what can make any salad better? Some flavorful vegan salad dressings, of course!
Just because you're following a vegan diet this doesn't mean you can't still enjoy those crazy good salad dressings you loved so much before. Dairy-based salad dressings are very easy to 'veganize' and the end results are way healthier than any store-bought salad dressings. So trust me when I say that I must try making your own vegan salad dressings at home and I'm sure your salads won't be bland anymore! A good dressing can turn any boring salad into a satisfying meal and you'll be even happier to include more salads and veggies into your diet this way.
I invite you to check out this list with 10 of my favorite vegan salad dressings. As I said, all of them are extremely fast and easy to make – everyone can recreate them, even if they're not an experienced cook. Just pick a vegan dressing that will go well with your desired salad, combine all the required ingredients and that's it – your meal is ready!
Click the linked titles in order to access these vegan salad dressings recipes. You will find 4 of my own recipes here, but the rest of them are created by some awesome food bloggers I follow. Try at least one of these vegan salad dressings for your next salad and you'll see the difference. Enjoy!
Vegan Salad Dressings
This celeriac salad is both crunchy and moist but the really special part of this salad is actually the vegan avocado mayo dressing. This dressing is super flavorful, filling and it will give this salad the perfect blend of tastes that I'm sure you'll appreciate. It's very healthy too!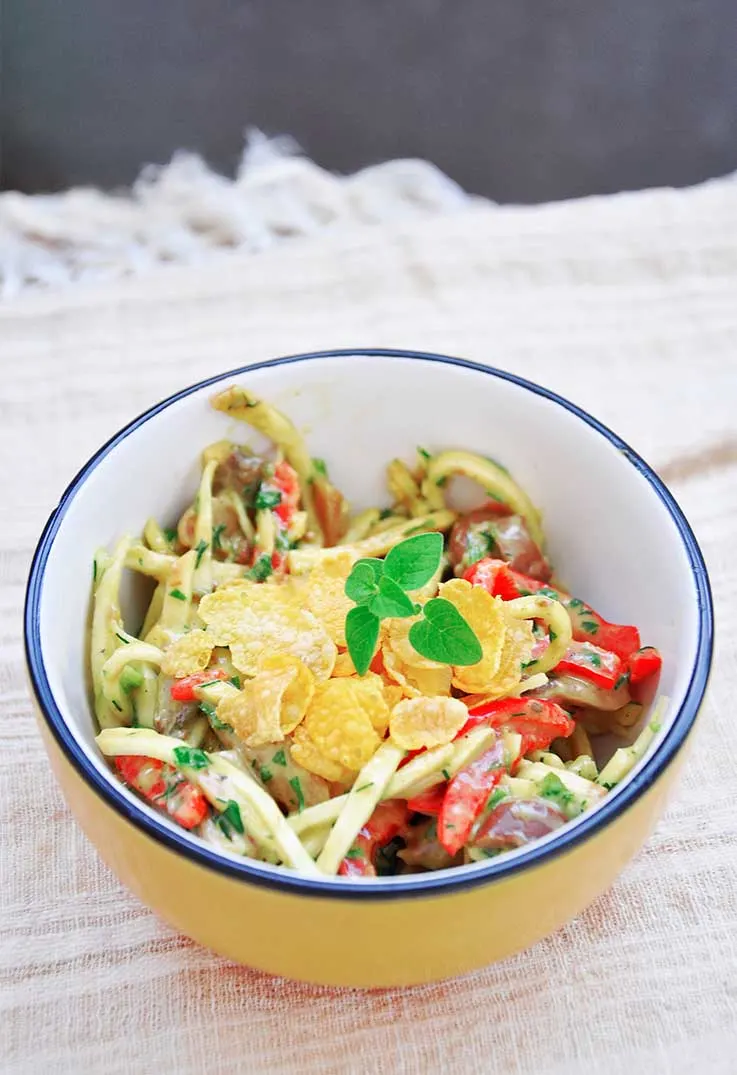 Tahini is one of my favorite ingredients to use for salad dressings because it's very flavorful and delicious. My favorite combination is between this healthy spinach salad and tahini dressing. This dressing is ready in no time, it's healthy and this salad can also be used for detox. Enjoy!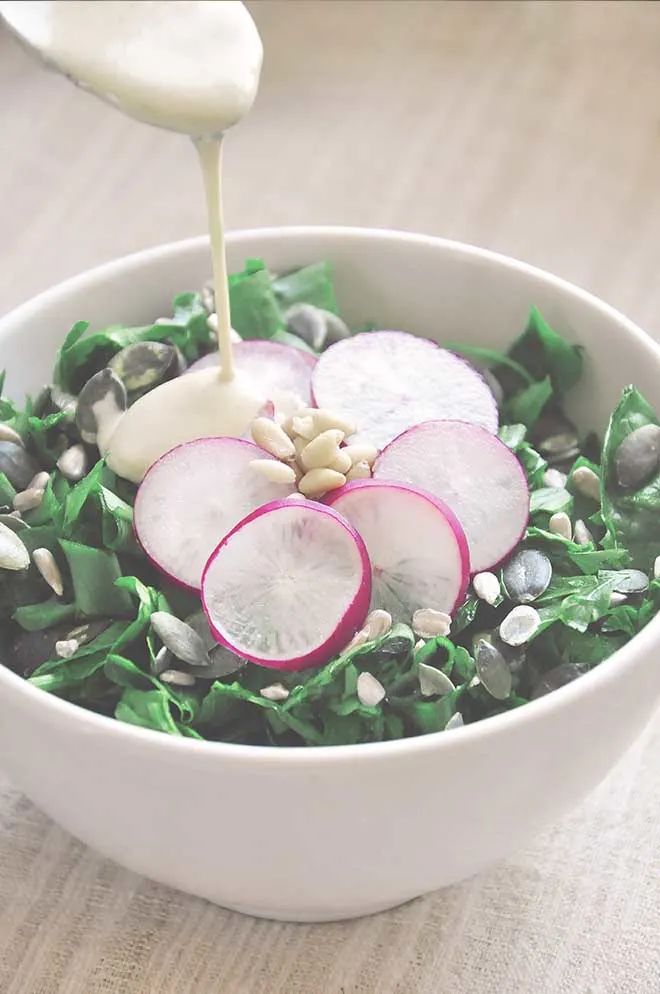 This gluten-free and oil-free creamy vegan BBQ ranch dressing is just what you're missing in order to complete your vegan BBQ menu. You can put this healthy dressing on anything, from salads to veggies and BBQ – everything will taste divine! This dressing also has a nut-free option in case you're allergic to them.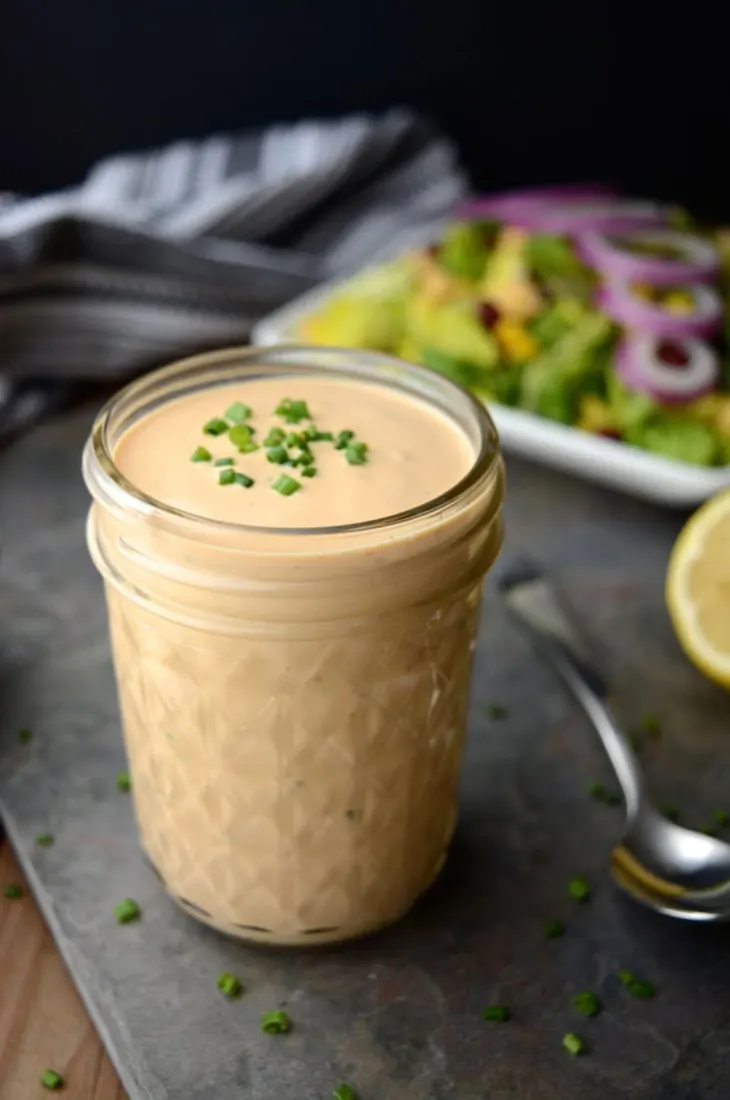 In this article you will find my top 3 salad dressings that I always love to make! These dressings are: Asian dressing, avocado dressing and mustard dressing. Use them for your favorite salads and I'm sure you won't regret it. All of them are delicious, healthy and very easy to make!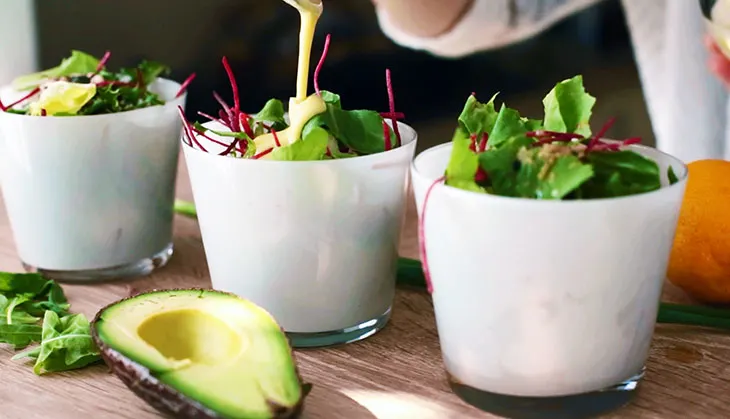 In case you've been searching for the perfect vegan Caesar dressing for your salads, this is the recipe you've been looking for! Surprisingly, this salad dressing doesn't use any cashews, oil or soy like your regular vegan dressing, but it uses pine nuts instead. Extra delicious!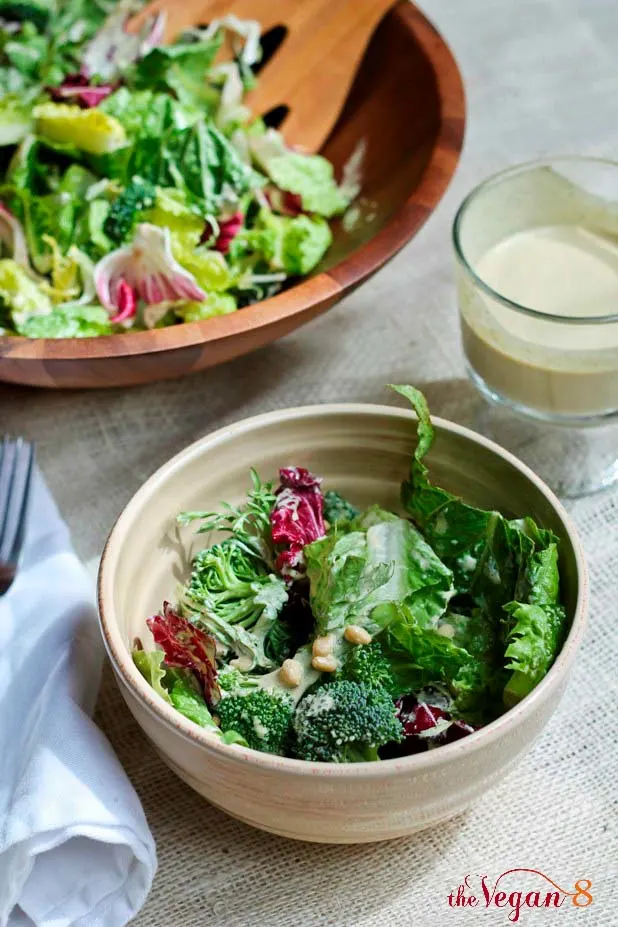 This maple-mustard salad dressing has a very special taste and I just love eating it with a baby carrots salad – so crunchy and flavorful! Trust me when I say that this maple-mustard dressing has an incredible taste, it's creamy and it literally makes any salad way more exciting!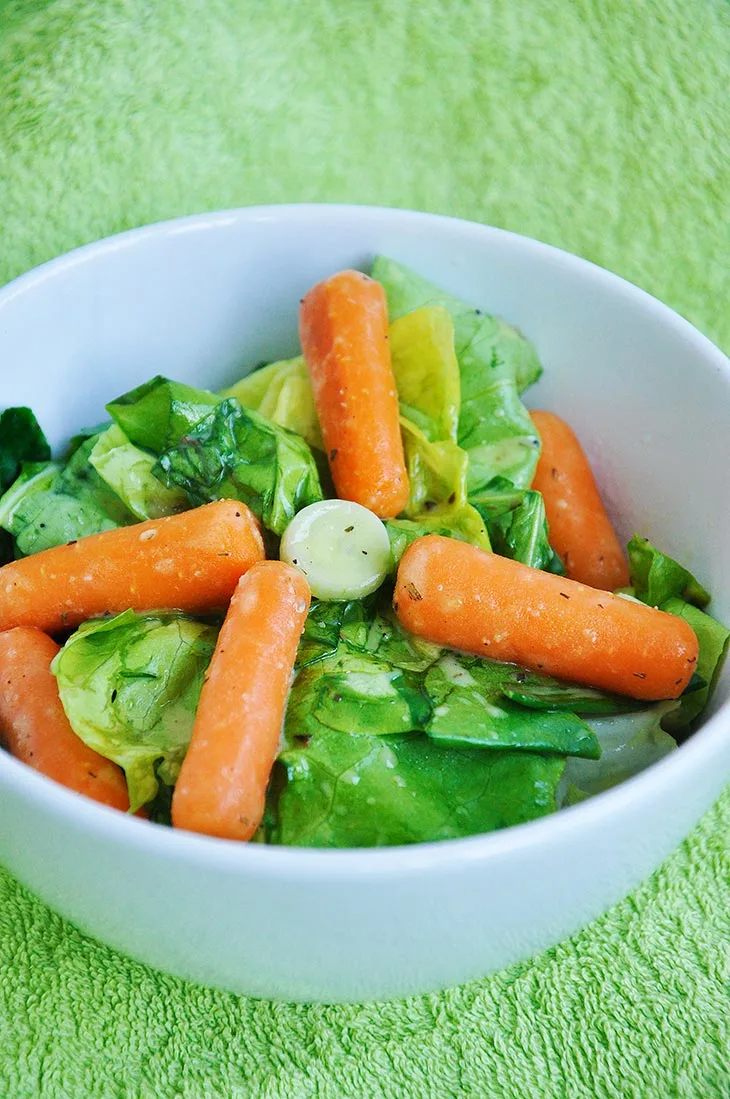 Nothing is better than the good, old classic Italian dressing and this recipe will teach you how to make its vegan version. This salad dressing is creamy, finger-licking good and way healthier than the original recipe. Make a big batch and keep it in your fridge for your upcoming summer salads!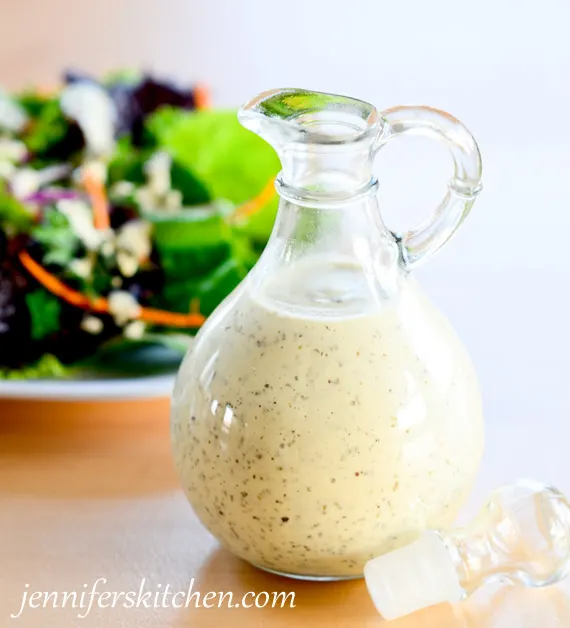 If you're a cilantro fan, then you'll absolutely love this fresh vinaigrette made with lots of cilantro, lemon juice, garlic, honey and champagne vinegar. It tastes absolutely incredible and it's so fresh you won't even believe it! You can use it for any kind of salad you wish. Check it out!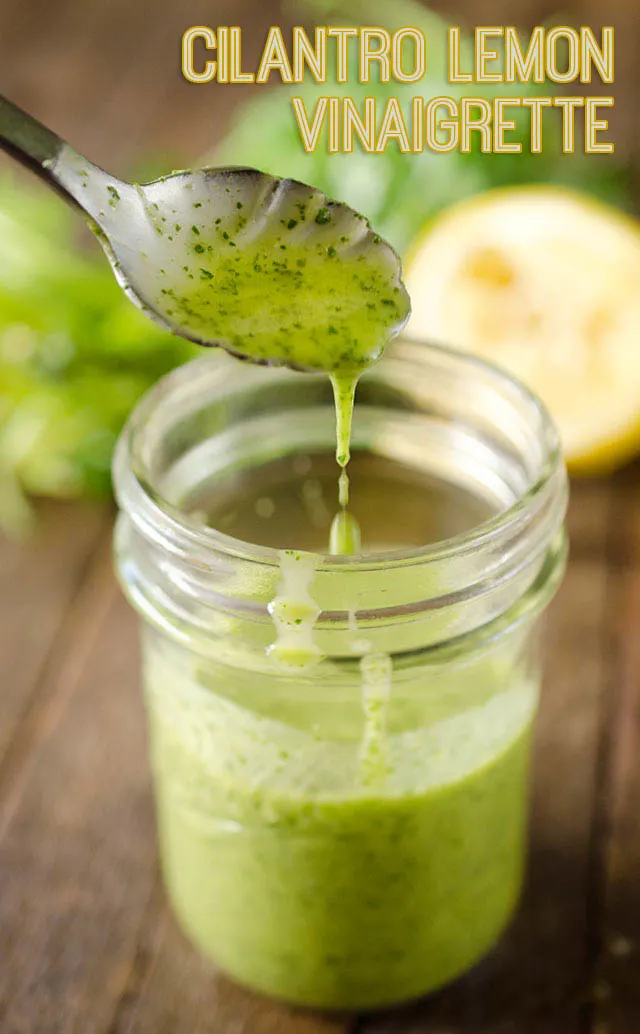 If you're craving a healthy salad with a sweet taste, then this sweet basil vinaigrette will help you achieve this! This dressing is so simple that anyone can make it and the results are super delicious. You can use it for any kind of salad, especially those fresh summer salads!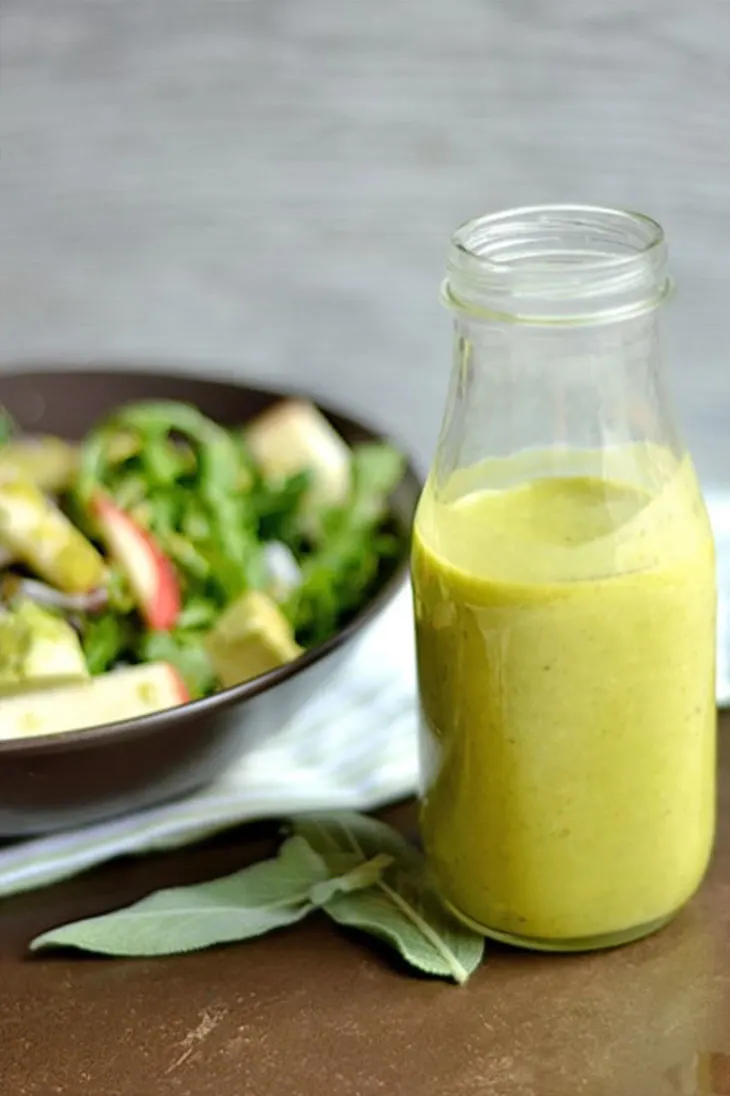 If you love miso, then you must try making this garlic miso dressing at least once in your lifetime! The combination of garlic and miso is absolutely yummy and will turn any boring salad into a real masterpiece. Give it a try!