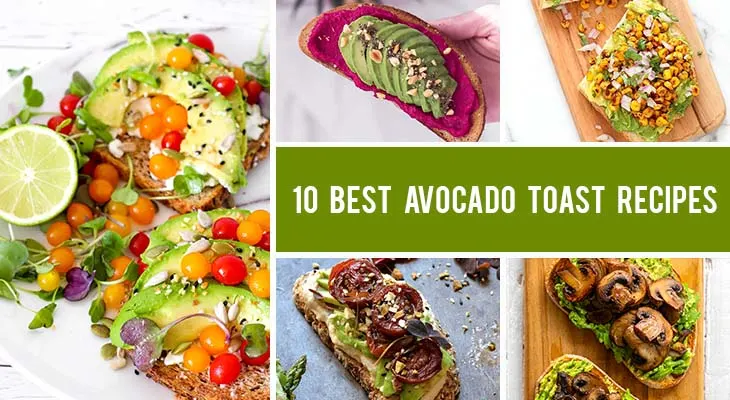 Here are 10 best avocado toast recipes you'll fall in love with! These are easy and delicious avocado toasts you can make for breakfast or as snacks. Give them a try!
I'm sure by now everyone's familiar with the fact that avocado is a bit of a superfood. Let me emphasize this.
Also known as an alligator pear, avocado is quite unique among its fellow fruits. While most fruits are high in carbohydrates and sugar, avocado is the only one high in healthy fats. Avocados are also nutrient dense because of the fat content, two slices of plain avocado toast giving you as much as 400 calories. However, these are healthy fats and on top of that, avocados are a great source of many vitamins such as C, E, K, and B-6, as well as riboflavin, folate, magnesium, and potassium. Its many health benefits include better functioning of the heart, eyes, and even bones. Despite its creamy, heavenly texture, avocado is actually high in fiber, just like any other fruits and veggies, so it's amazing for your digestion as well.
When eaten on its own, its flavor is kind of bland, so how can you make use of this strange fruit? We're about to show you some avocado toast ideas and a bunch of other ways in which the avocado is incredibly versatile and makes for an amazing meal. In this article, you will find 10 best avocado toast recipes that you'll want to make again and again. All of them are super flavorful and not boring at all! Try them and you will see for yourself!
Click on the linked titles in order to access these best avocado toast recipes. All of these easy and delicious recipes were created by some great food bloggers that I whole-heartedly recommend. Which one was your favorite?
Best Avocado Toast Recipes
Avocado gives you the possibility to throw together an incredibly fancy-looking appetizer or snack in literally minutes. Just look at these avocado roses and tell me they aren't spectacular! You can eat those on top of some toast for breakfast, or serve them on top of a salad for an amazing visual effect that is sure to wow every dinner guest you will ever have.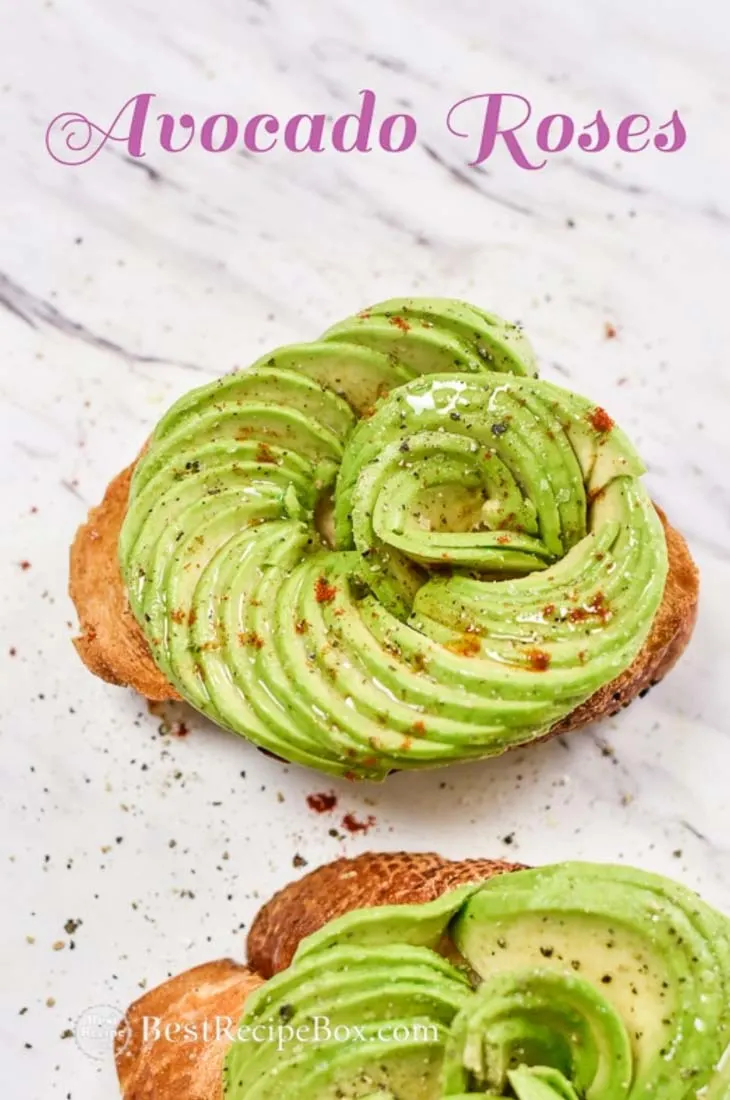 Why do people seem to enjoy an avocado toast breakfast so much? Because the combination of toppings is endless, and no avo slice looks the same as the other. Take for instance this Middle Eastern avocado toast. It uses a heavenly mix of mashed avocado and hummus, all topped with juicy roasted tomatoes and a drizzle of pomegranate molasses. The combination of flavors is incredible, so make sure to give this a try – it only takes minutes to throw together!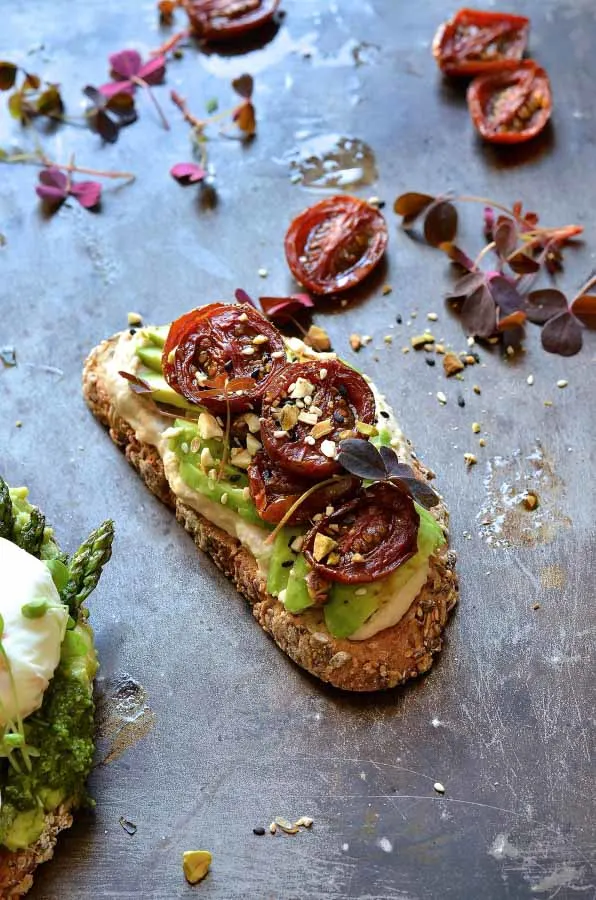 Another amazing idea, this toast recipe uses the combination of cottage cheese and avocado. If you don't like the sound of that, believe me, you have to try it to find out. It's a match made in heaven!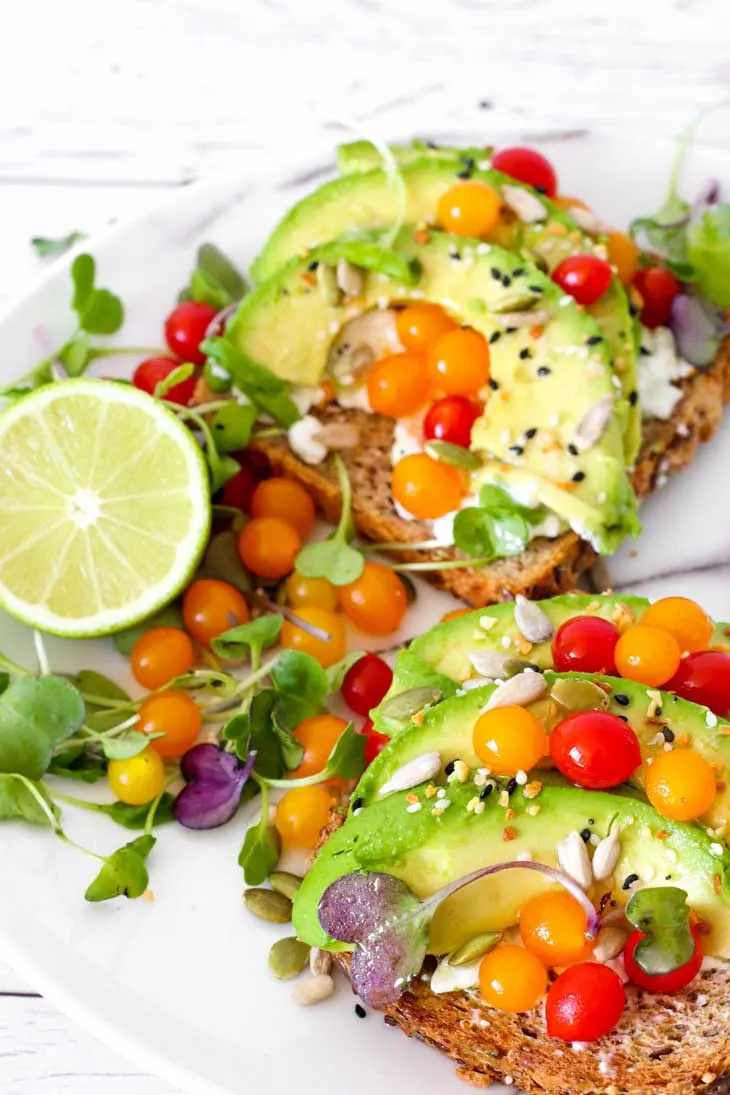 Yet another amazing slice, this calls for corn roasted with smoked paprika, chipotle and black pepper… of course, all over avocado. And toast. If you like the combination of crispy, chewy and smooth, you're sure to love this one. One advice would be using corn kernels and roasting them on a skillet – this way you're gonna get the most out of this recipe. This is rich and filling and could easily become a lunch meal as well if you'd like it to.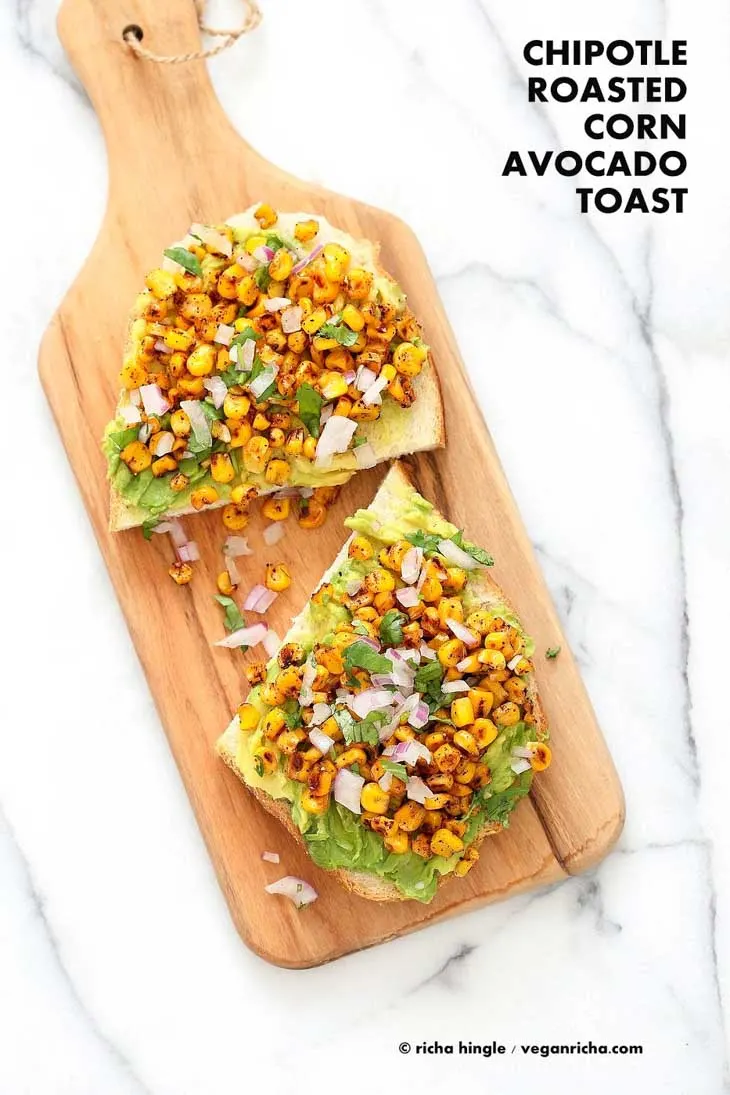 Ran out of avocado toast toppings ideas? Why not try some mushrooms? They are amazing and give that so-longed-for chewy texture to an otherwise smooth mixture. Not to mention that mushrooms are high in protein and are going to keep you full for a long time, so this toast is another amazing candidate when it comes to breakfast, brunch or lunch options – if I were to be honest, I'd have this at every meal. So please do yourself a favor and give it a try!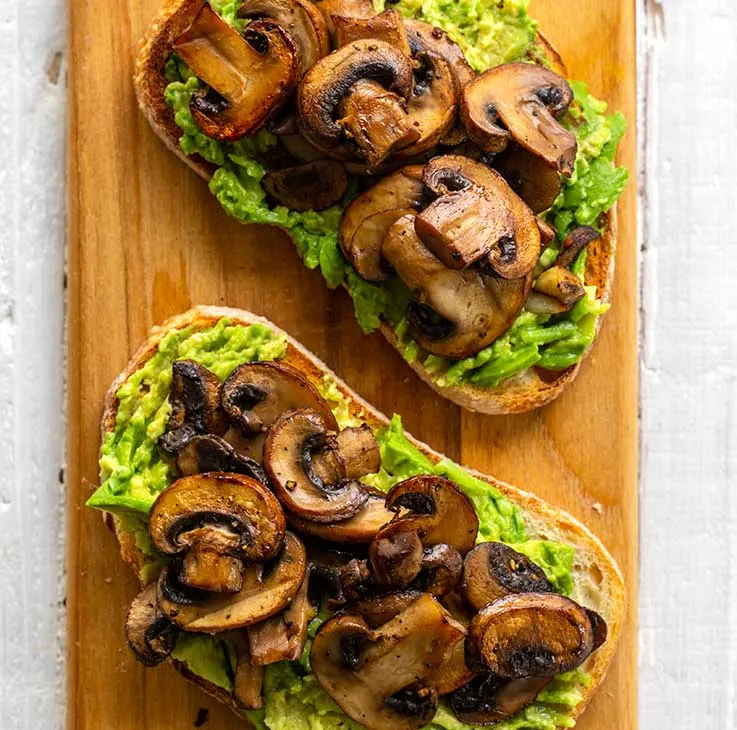 This one's sure to make your Instagram profile 100 times better because it's sooo pretty, and all thanks to the pink beetroot hummus. It's really easy to make considering the effect you'll get once you're done – all you need is a blender to pulse everything together and what you'll end up with is this colorful, fairy-like spread that's sure to make any topping look 10 times as pretty.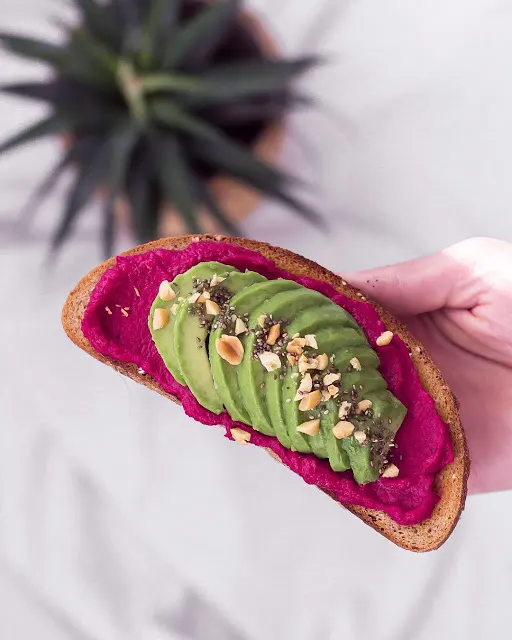 This is your basic avocado toast recipe with a twist. And believe me, that teeny tiny twist is worth anything. You begin by creating a simple avocado toast, then you'll want to get a good squeeze of lime and some crushed red pepper flakes on top of it all. But wait for it. If you really want to take this to the next level, you need to add the cilantro lime cashew cream as well. You have no idea how good this tastes. If you love avo toast, this the breakfast of your dreams. However, given the avocado toast calories we talked about earlier, bear in mind that the cream adds a bit more as well, so you might want to pay a little bit of attention if you're on a diet… though I'm sure you'll stop caring about any diet once you'll take a bite of this.
The combination of fresh parsley, cilantro pesto, creamy tahini, avo, and spices is a total winner in my book. It's nutritious, delicious and incredibly healthy for you – hey, as most avocado recipes are. Give it a try!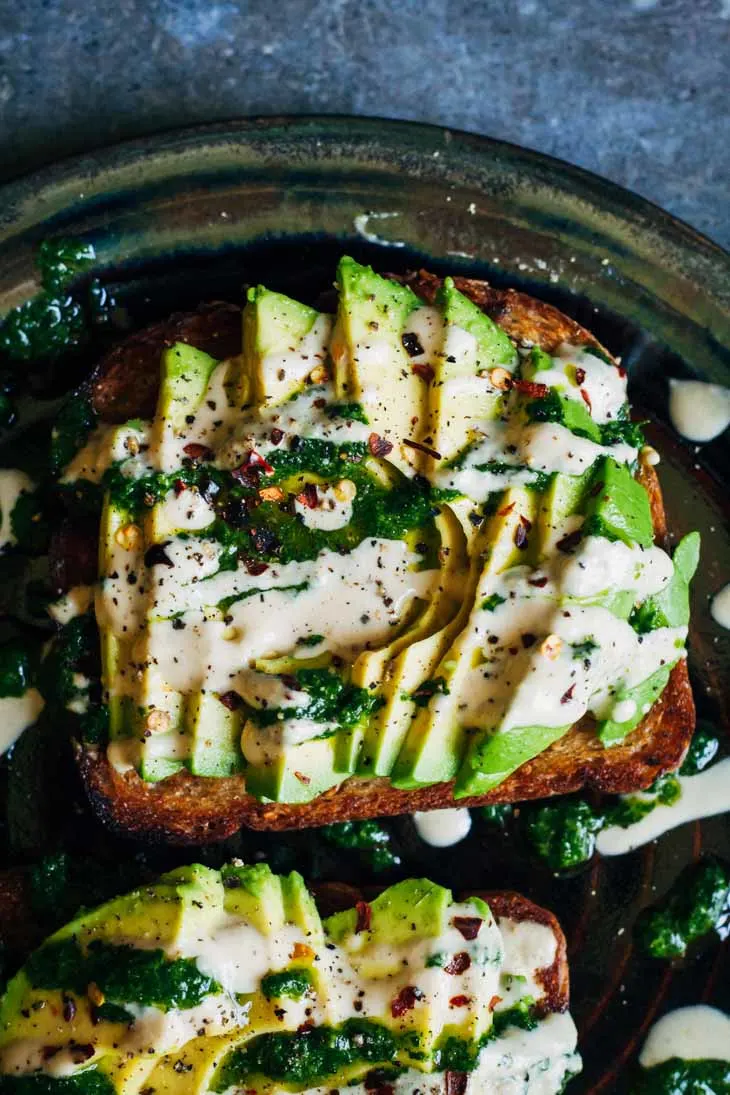 Looking for a perfect summer snack? Look no more! This summer avocado toast is so refreshing, tasty and nutritious, and it will give you that wonderful kick we all need on a hot, lazy afternoon when we feel like procrastinating. Using fresh vegetables and herbs is mandatory if you really want to get that summer vibe out of this recipe.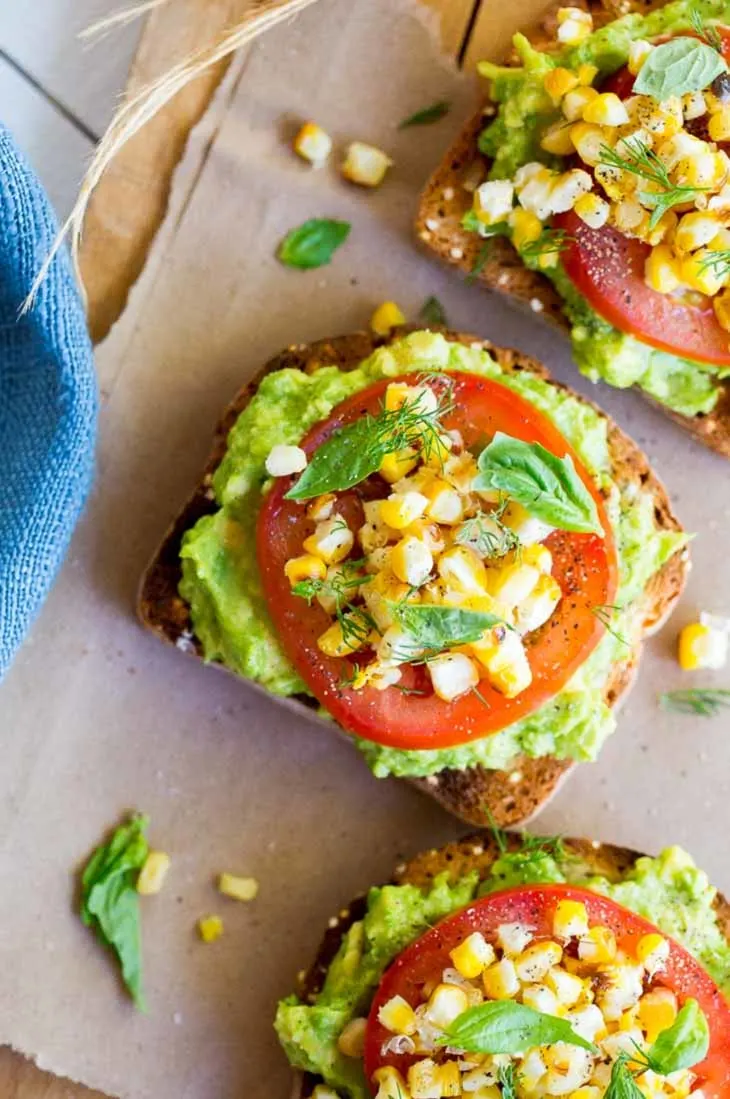 This one can be considered a superfood in itself, as far as I'm concerned. It has high-quality gluten-free bread and micro greens, so you know it can't do bad. Eating this feels like nourishing every cell on your body – while enjoying the taste 100% as well!