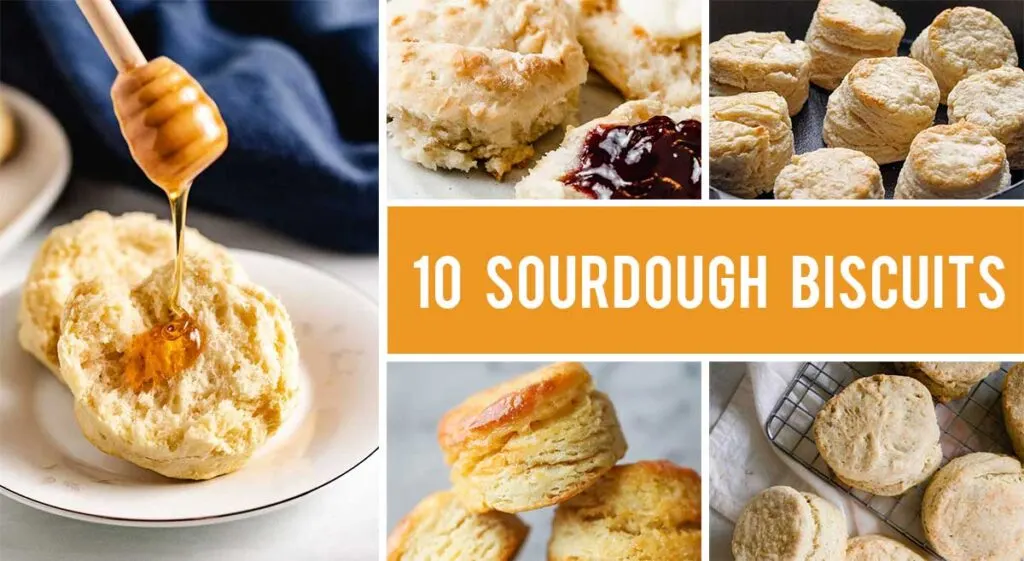 Here are the best sourdough discard biscuits recipes you need to try ASAP! If you want to start experimenting with homemade sourdough, here's where you start!
Biscuits are a staple of any English breakfast. They're also a great way to start your day and sometimes make for a delicious snack as well.
Discover the ultimate collection of the best sourdough discard biscuit recipes that are both quick and easy to whip up. Say goodbye to waste and transform your sourdough discard into delectable biscuits that will leave your taste buds delighted. From savory to sweet, this curated selection offers a variety of flavors to suit every palate. Embrace the art of using your sourdough discard in the most delicious way possible with these mouthwatering biscuit recipes.
These buttery biscuits can be made with sourdough discard and are absolutely fantastic. They're flaky, buttery, and with just a slight tang. Give them a try! Recipe created by More Than Meat and Potatoes.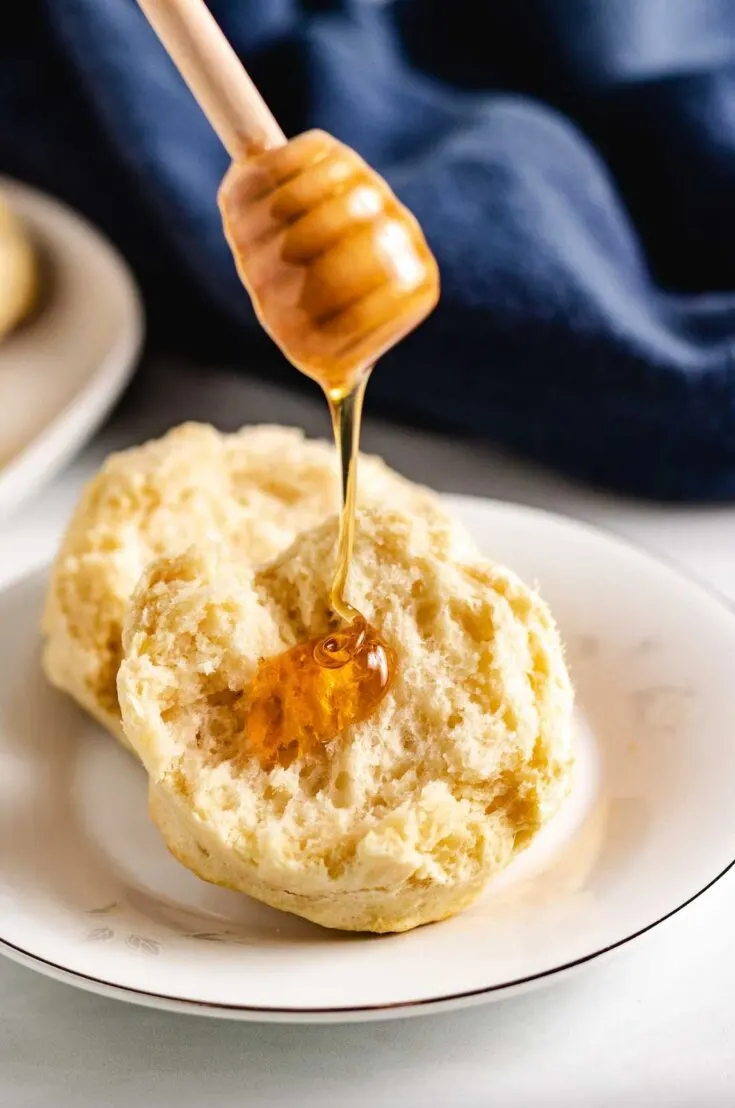 This quick and easy-to-follow recipe will help you achieve tender sourdough biscuits each and every time. The taste is simply incredible! Recipe created by Bless This Mess Please.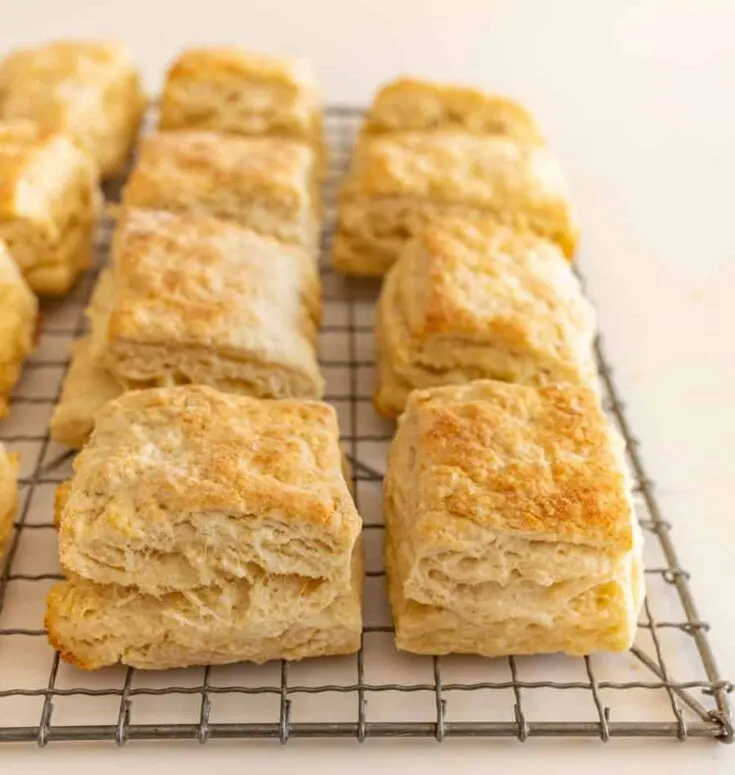 If you have a bit of time on your hands, why not try this recipe for overnight sourdough biscuits? They have a unique taste and texture that's definitely worth trying! Recipe created by Little Spoon Farm.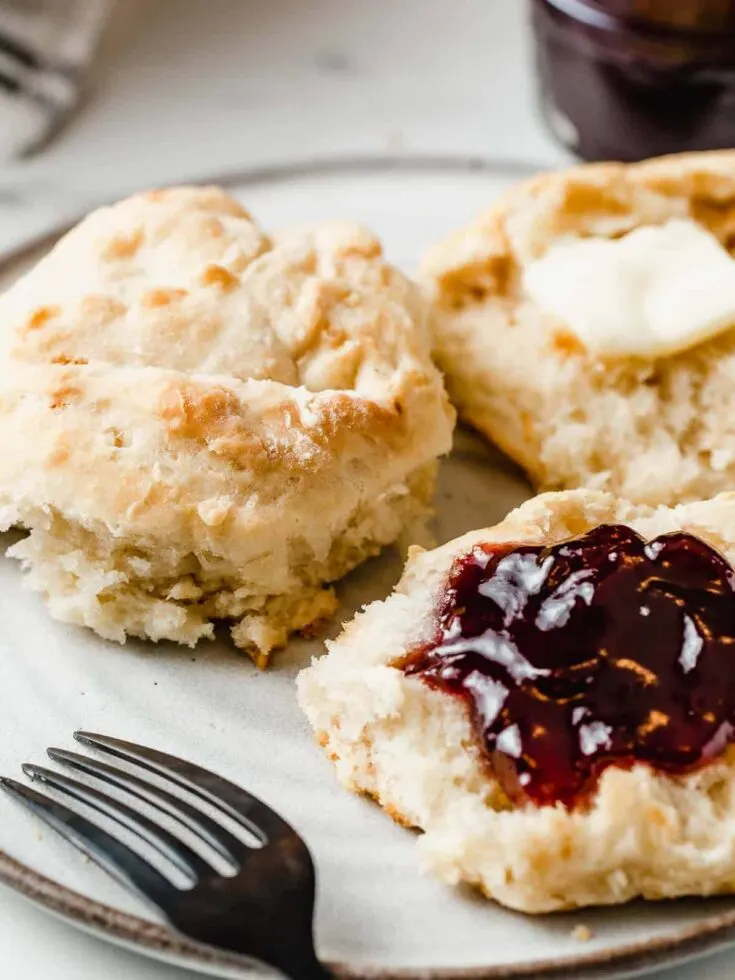 Don't throw away the leftover starter after feeding! Instead, make these tender, flaky sourdough biscuits instead that will change your life! Recipe created by Damn Delicious.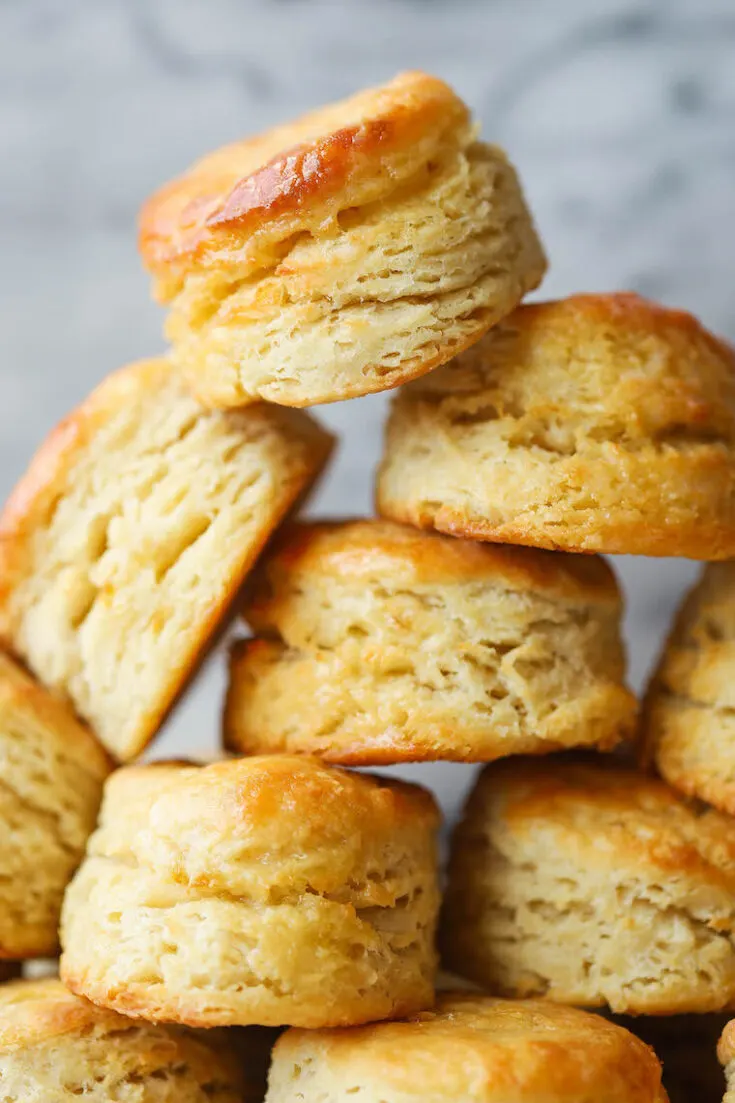 Classic is best! This recipe will help you achieve the perfect sourdough biscuits each and every time and you'll surely make them over and over again! Recipe created by Bakers Table.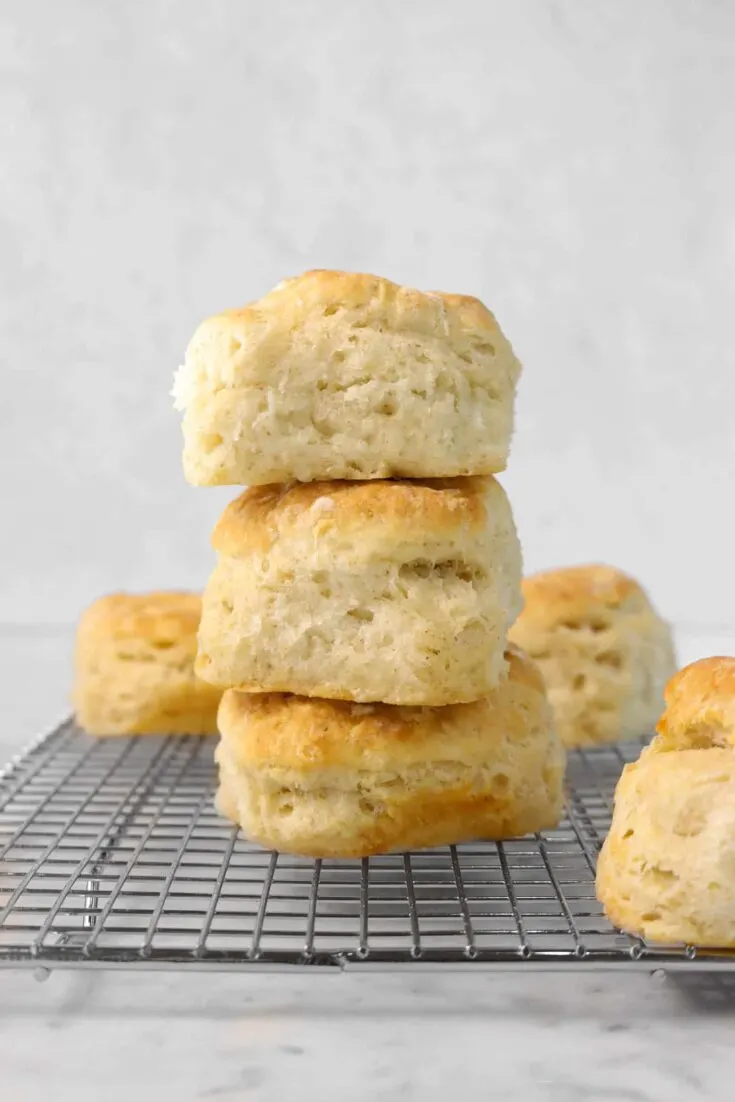 Fluffy, flavorful, and easy to make. These sourdough biscuits are perfect with jam or gravy and will surely be loved by everyone! Recipe created by Farmhouse on Boone.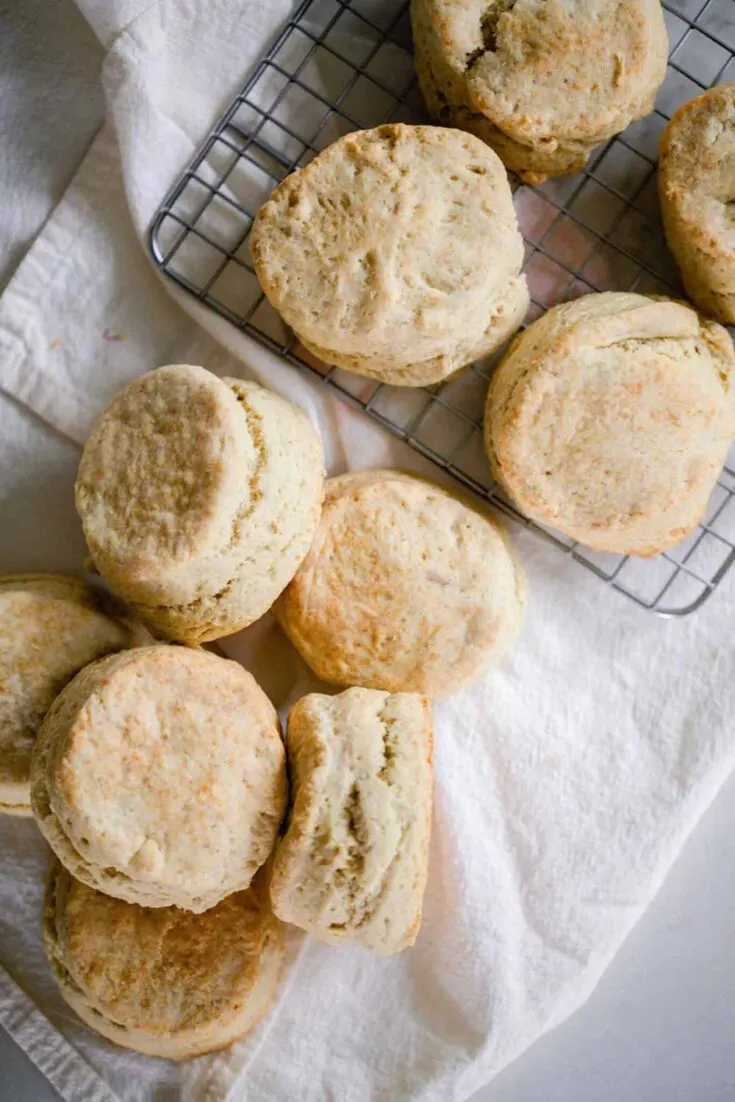 If you're looking for a recipe for sourdough biscuits cooked in a pan, this one's for you. Quick and super easy to follow, this one will surely become your go-to recipe for biscuits! Recipe created by Love and Olive Oil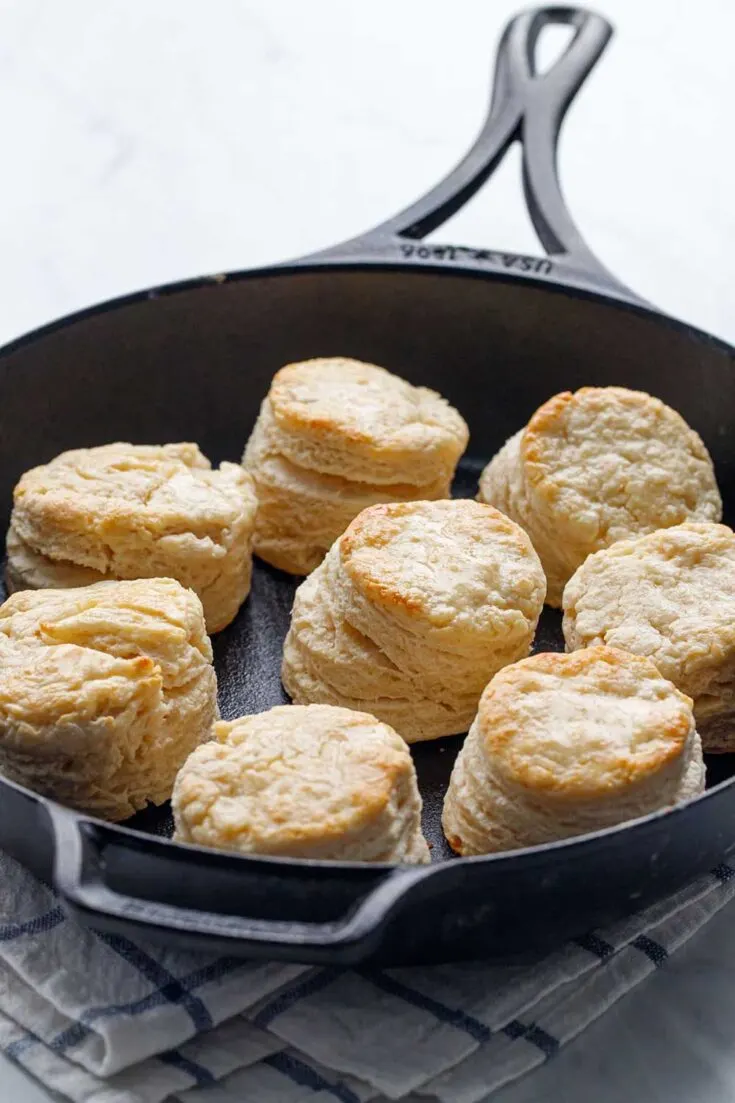 Here's another option if you want to try your hand at making overnight sourdough biscuits. These are super flavorful and easy to make! Recipe created by Artful Homemaking.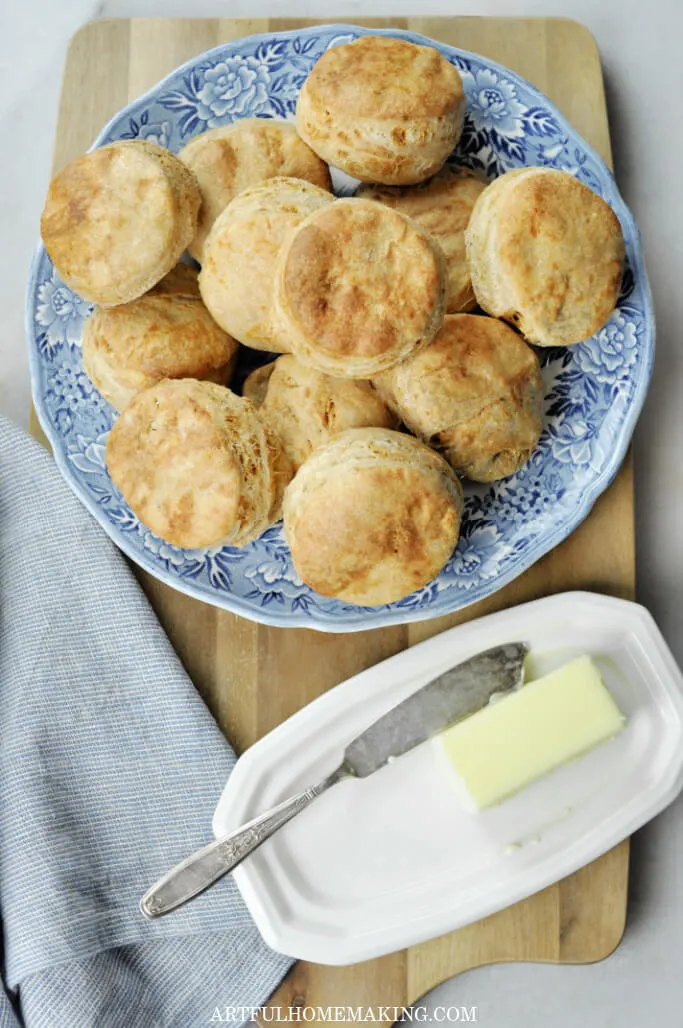 If you're bored of classic biscuits, why not make something else instead? I definitely recommend trying these cheese and chive sourdough biscuits for a boost of flavor! Recipe created by Leelalicious.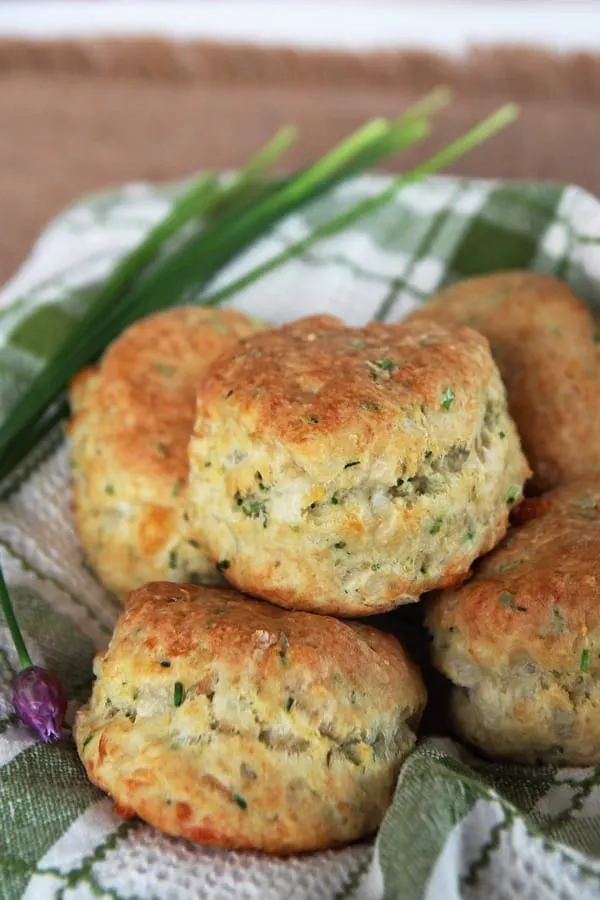 Last and not least, this recipe is for all my lazy cookers out there. This is how to make sourdough drop biscuits that require no shaping or much effort. And the result is absolutely amazing! Recipe created by Little Home in the Making.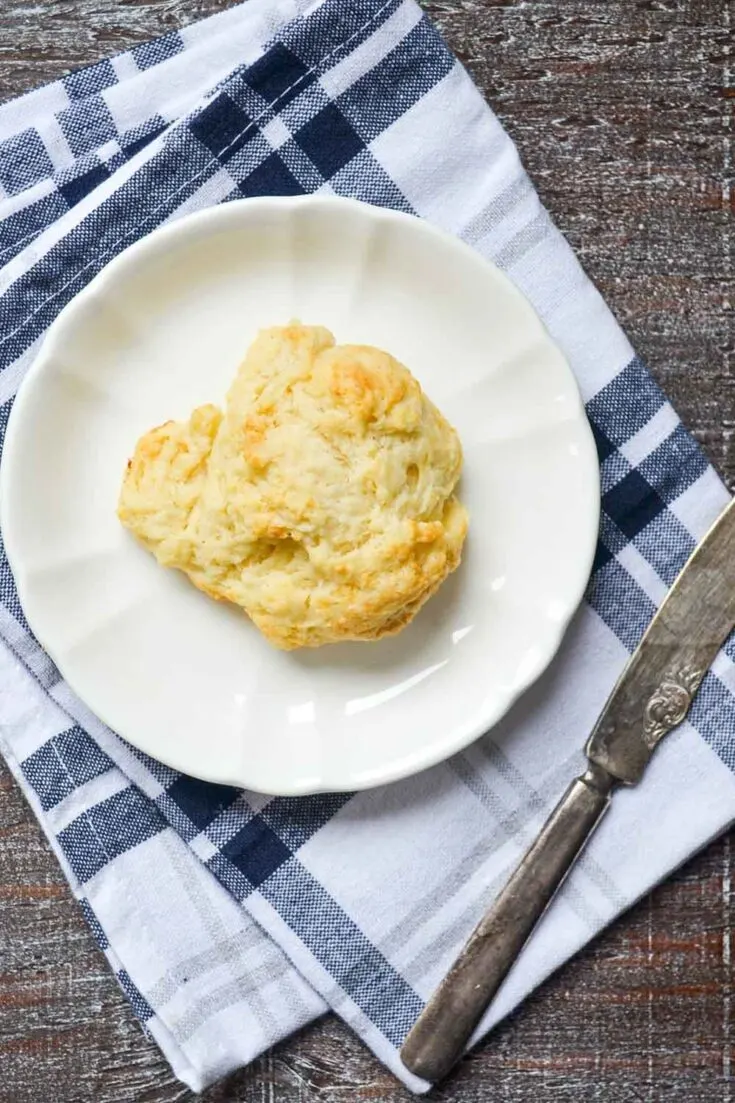 Origins of the sweet and savory biscuits
Biscuits have been around since the Middle Ages, but they've only recently started getting the attention they deserve. These days you can find biscuits in restaurants across the world, but my favorite biscuits are sourdough ones! Why? Because sourdough gives them an extra depth of flavor that makes them taste amazing with jam or even just on their own as a breakfast food.
Biscuits, in a traditional sense, are sweet baked goods. They can be eaten with jam, butter, or gravy and are typically eaten for breakfast or dinner. However, there's a whole world of savory biscuits out there that are delicious and fun to eat at any time of day.
If you're not familiar with this type of bread, then let me give you a quick rundown: biscuits are made from flour (usually wheat flour), baking powder or soda and salt mixed together into fine crumbs and then kneaded into dough before being rolled flat into an oval shape. The dough is cut into triangles or squares before being baked at high temperatures until golden brown on both sides. Once cooled, the biscuits can then be enjoyed plain or with your favorite toppings!
Biscuits are a quick and easy way to satisfy a snack craving. They're versatile enough that you can throw them together for a meal or for a party and share them with your friends and family. And because there are so many different kinds of biscuits out there, you're guaranteed to find one that fits your mood – that's why everyone loves them! 🙂
There are several ways to eat biscuits. You can use a knife and fork, or break them in half and eat them with your hands. Some people like to dip their biscuits in gravy, soup, sauces, and gravies for a bit of extra flavor. Biscuits are great as sandwich bread substitutes or used as croutons on top of salads. They can also be eaten as an accompaniment to meat dishes.
Sourdough biscuits are delicious and easy to make and you only need a few ingredients! There's only one secret here: the longer they rise and the more times they're kneaded, the better they'll taste.
Plus, sourdough biscuits are better than regular ones!
Why are sourdough biscuits better?
Well, for a few reasons. First, they're healthier. Sourdough bread is made from wild yeast, and it's this yeast that gives the sourdough its signature tangy flavor. The same process is used to make these biscuits, so you get all those health benefits in your morning treat too!
Secondly, the texture of sourdough tends to be chewier and denser than other types of baked goods — and this translates into a better biscuit experience overall!
Thirdly, because there's no need for any preservatives or artificial flavors when making these babies at home (or even just buying them). That means fewer artificial sugars/sweeteners going into your body while also giving yourself more control over what goes into your food!
These biscuits are also incredibly easy to make and require no special equipment or ingredients. You probably already have everything you need in your pantry right now!
From breakfast to dinner, I absolutely love these flaky discard biscuits. They're simple to make and taste delicious with any meal. If you decide to try making these at home soon, scroll down to find my hand-picked selection of the best sourdough discard biscuits you need to try immediately!
Happy cooking! 🙂
Best sourdough discard biscuits recipes
Best Sourdough Biscuits Recipes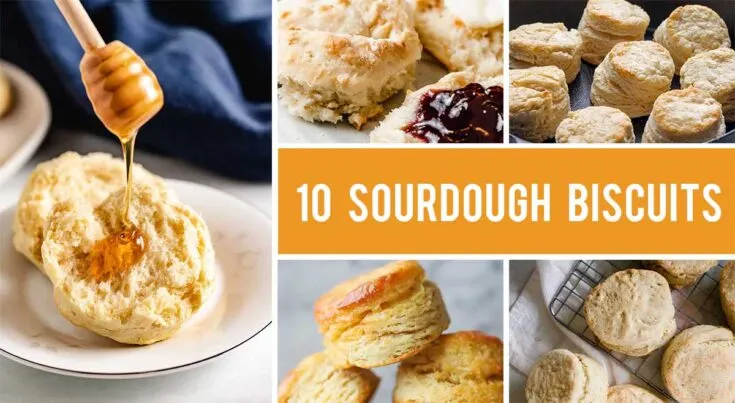 If you want to start experimenting with homemade sourdough, here's where you start! Here are 10 sourdough biscuits you need to try ASAP!
Ingredients
Instructions
Choose your favorite sourdough biscuits recipe.
Organize all the ingredients.
Prep some delicious biscuits made with sourdough discard.