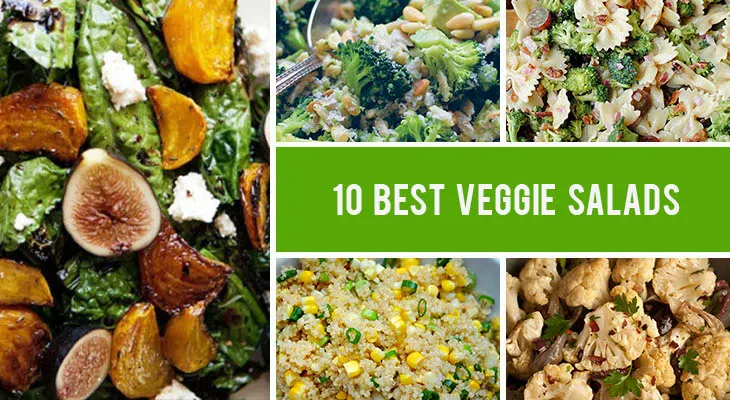 If you are in search of delicious and nutritious vegetarian salads to add to your lunch and dinner repertoire, look no further! In this article, I have curated a list of 10 healthy vegetarian salads that will tantalize your taste buds and nourish your body.
While I've always had a fondness for vegetarian salads, I must confess that I haven't been the best at making them. Perhaps it's a combination of lacking expertise or simply being a tad lazy. In fact, I often rely on someone else to whip up the dressing, and truth be told, I've never attempted to make it myself.
However, those days are now a thing of the past! Recently, I stumbled upon some truly incredible vegetarian salad recipes that have inspired a change within me. I've decided to share these delightful recipes with you and, brace yourself, I'm even going to give them a try myself. This time around, I'm determined to create these salads from scratch, dressings included. It's time to embark on a new culinary adventure and conquer my salad-making challenges head-on!
Packed with an array of vibrant colors, flavors, and textures, these veggie salads are not only satisfying but also a feast for the eyes. Eating salads is a fantastic way to incorporate more vegetables into your diet and boost your overall health. Whether you're a dedicated vegetarian or simply looking to incorporate more plant-based meals into your routine, these salads offer a variety of options to suit your preferences and dietary needs.
From refreshing and light options to more filling and substantial choices, there's something for everyone on this list. Prepare to embark on a culinary journey as we explore an assortment of wholesome ingredients, from crisp greens and crunchy vegetables to protein-packed legumes and hearty grains.
You can enjoy them as standalone meals, side dishes, or even take them to potlucks and gatherings. So, get ready to dive into a world of colorful and wholesome vegetarian salads that will leave you feeling nourished, satisfied, and eager to explore the endless possibilities of plant-based eating. Let's embark on this flavorful journey together and discover the joy of healthy, vegetarian salads for lunch and dinner.
Healthy Vegetarian Salads
Vitamin Salad with Citrus Dressing
Searching for your daily dose of vitamins? You're in the right place! Here's how to make the most delicious vitamin salad with citrus dressing. Perfect as a side salad!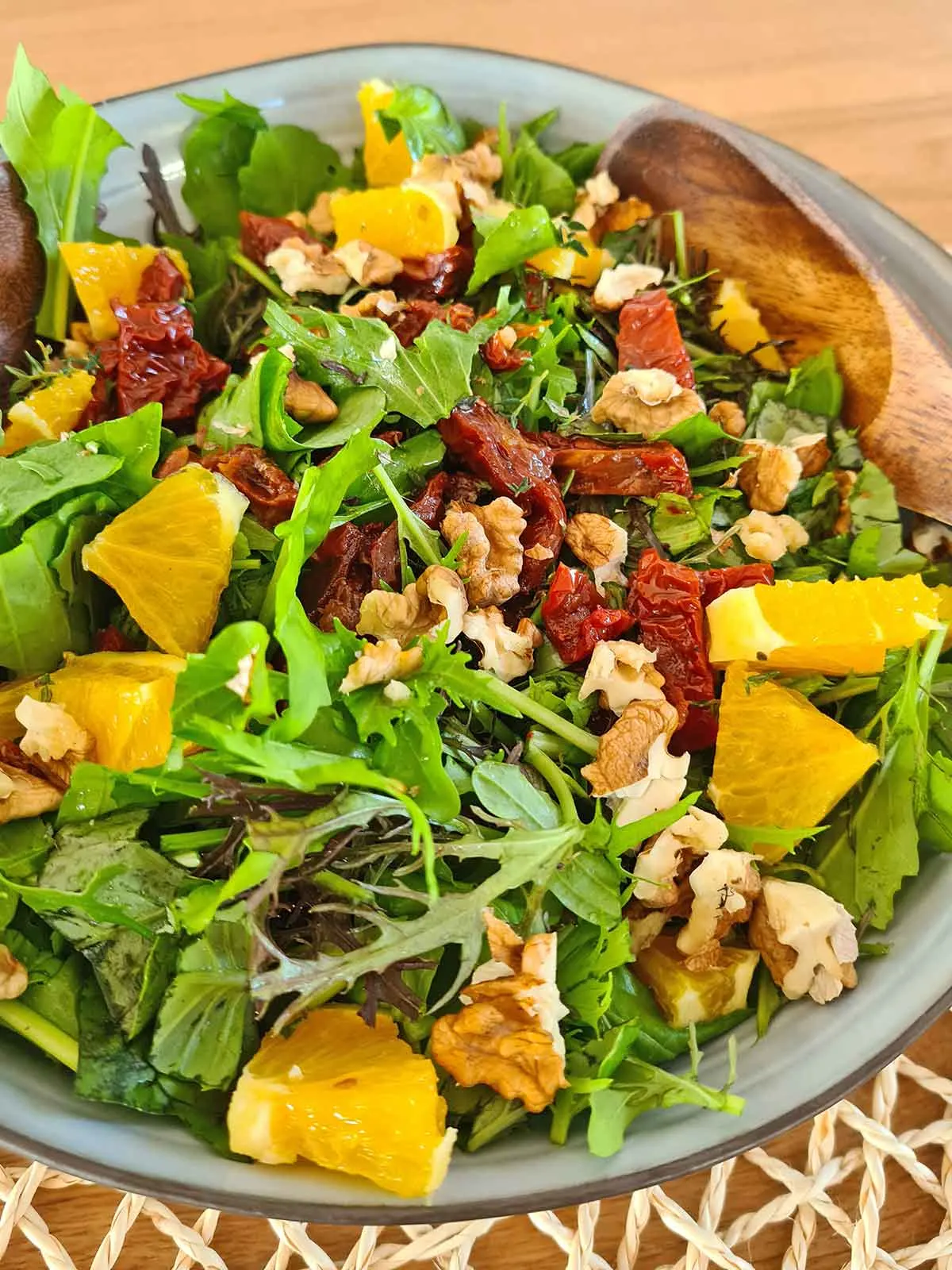 Broccoli Salad
This hearty broccoli salad is perfect for a keto or low carb diet and it's super delicious too! Give it a try!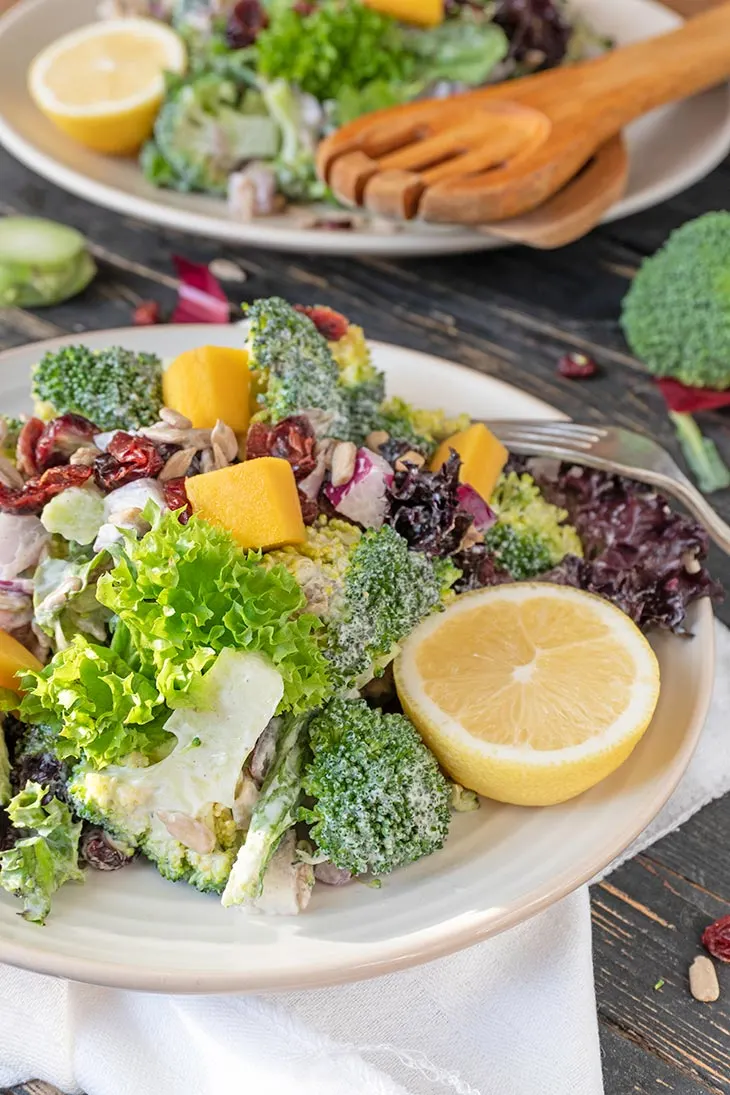 Rainbow Buddha Bowl
Don't know what to eat? Why not try a world-famous Buddha Bowl for lunch or dinner? Here is how you can prepare the easiest and most delicious rainbow Buddha bowl at home!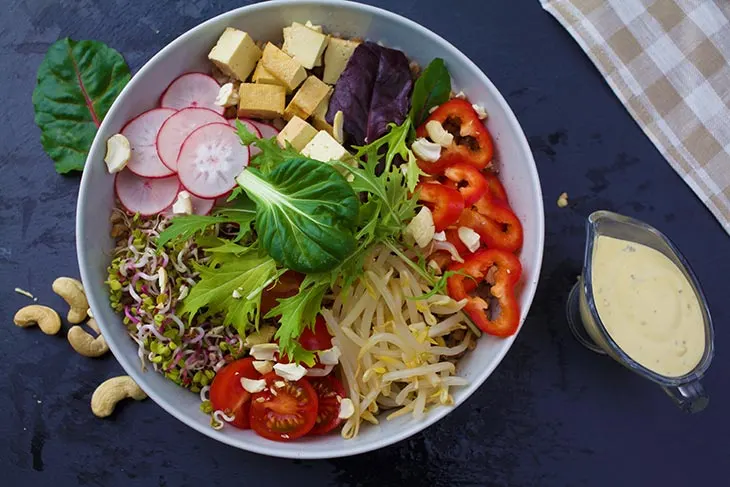 Whole-Wheat Orzo Salad with Broccoli-Pine Nut Pesto
This salad is both filling and very healthy, packed with warm whole-wheat orzo and fresh broccoli florets and drizzled generously with a homemade pesto. Give it a try!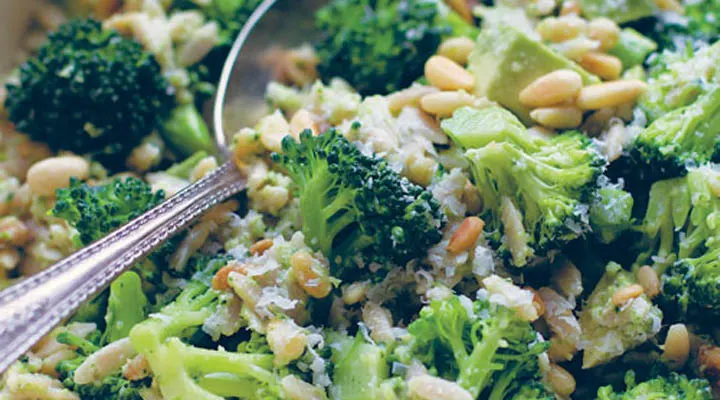 Broccoli Grape Harvest Salad
This pasta salad is an explosion of flavors, with a bit of sweetness and acidity added from the grapes and a silky texture from the boiled farfalle pasta, it will surely become your favorite.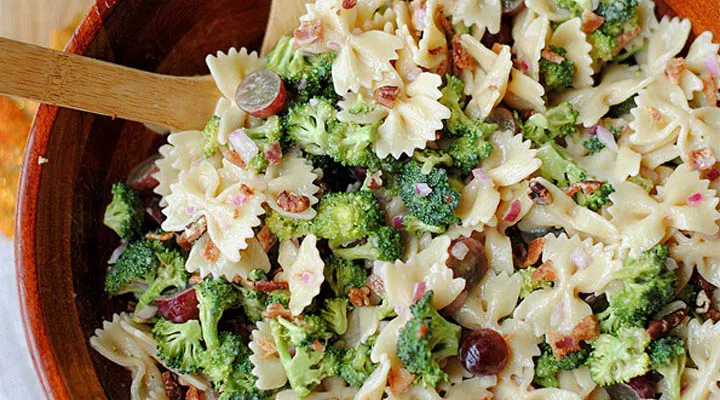 Roasted Cauliflower Salad with Olives & Capers
Take advantage of the delicious flavor of roasted cauliflower and mix it up in a salad, with this creative recipe!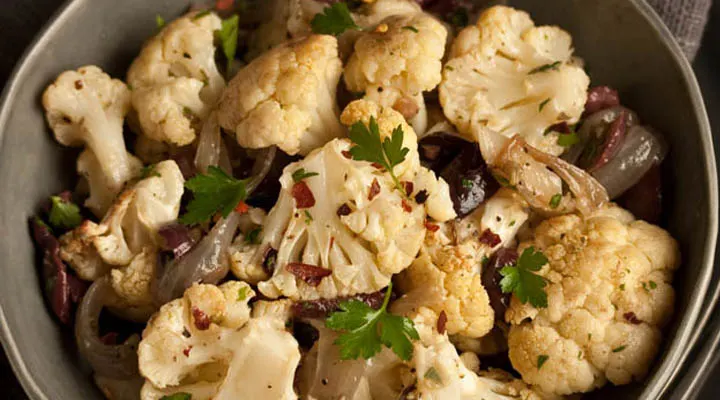 Grilled kale salad with beets, figs, and ricotta
This grilled kale salad will surely be the center of attention on any table! Paired with figs, roasted beets and ricotta, it is an explosion of flavors and textures.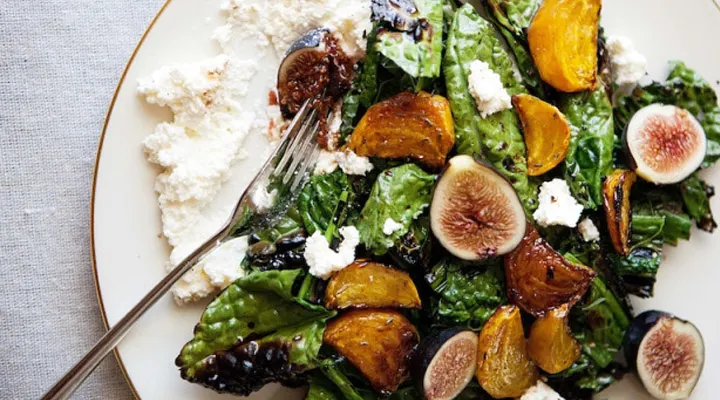 Cucumber and Zucchini Carpaccio Salad
This cucumber salad is perfect for summer. Take your plain cucumber salad to the next level by turning it into a carpaccio!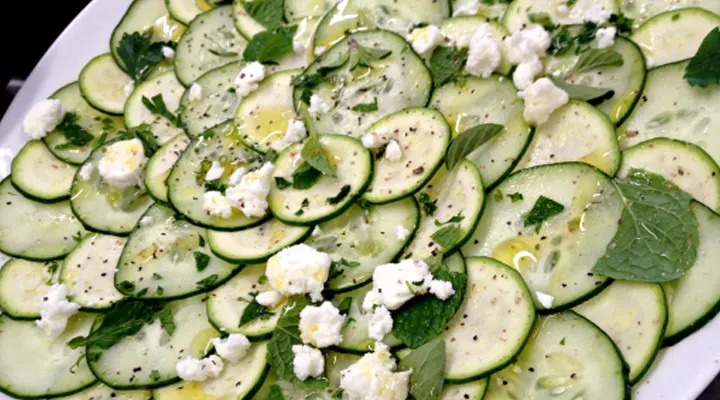 Long Weekend Grilled Salad
Grilled salads are my favorite, and this one is just perfect for summer! Enjoy the amazing flavors of charred veggies in this creative meal.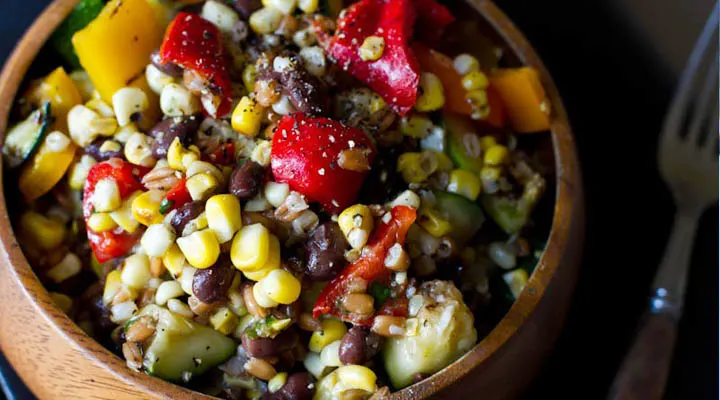 Lemon Cilantro Avocado Pasta Salad
There's nothing more comfortable than a delicious pasta salad and pesto makes everything even better! Try this innovative cilantro pesto as a dressing and enjoy a veggie salad that screams 'Summer!'.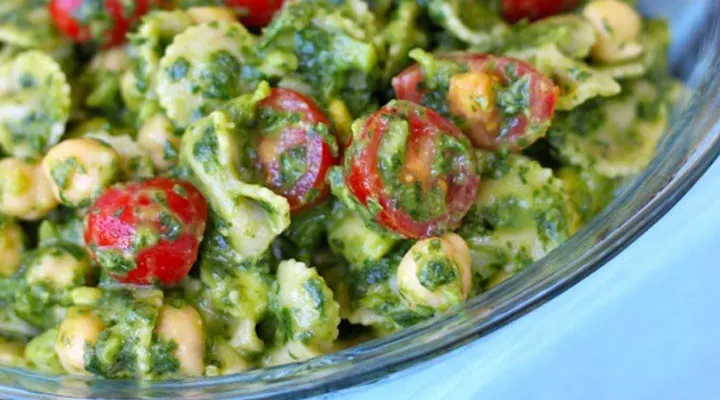 Healthy Vegetarian Salads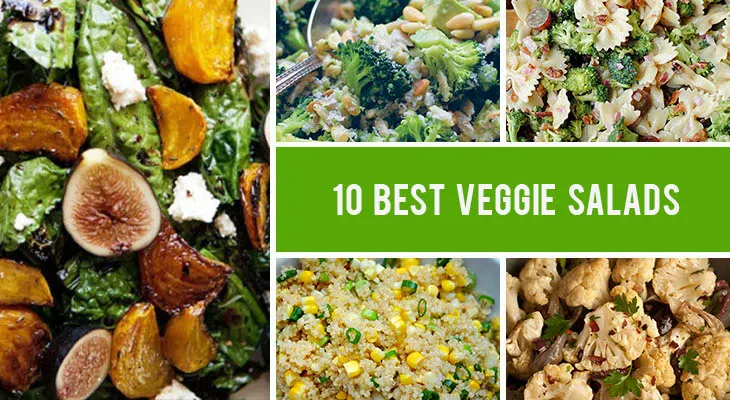 If you're in search of delicious and nutritious vegetarian salads to add to your lunch and dinner repertoire, look no further than this list!
Ingredients
Instructions
Choose the healthy vegetarian salad recipe you like from the list above.
Organize the ingredients.
Prep the healthy salad recipe in 30 minutes or less!