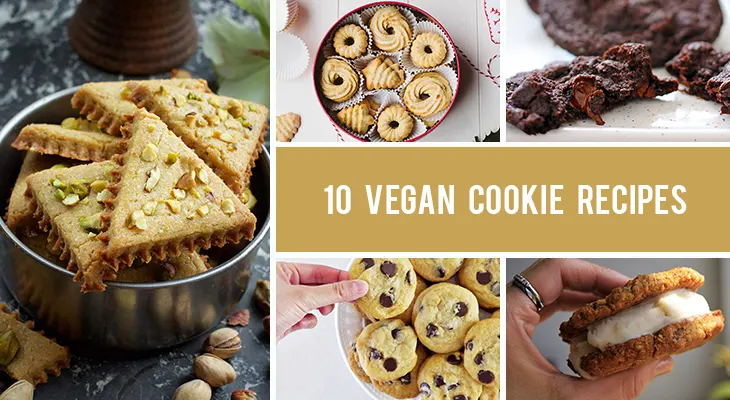 Here are 10 vegan cookie recipes you'll want to bake again and again! Check out these easy to follow, delicious cookie recipes!
Who doesn't love cookies?! Cookies are an easy and delicious way of satisfying your sweet cravings and some people even consider that baking cookies is somehow therapeutic and a great weekend activity together with the family. Cookies are amazing for many reasons, from the fact that they're super versatile and you can make countless different cookie recipes according to your preferences and even because you can transform them into a healthy dessert if you use the right ingredients!
If you are searching for some amazing vegan cookie recipes that are not only finger-licking good, but also healthy and guilt-free, this article is for you! You will find here 10 of my favorite vegan cookie recipes that I always love to make, even though I'm not such a big fan of sweets. But these recipes are great for anyone, regardless if you love chocolate, peanut butter, cinnamon or mint! You will even find here recipes for no-bake cookies, in case you don't like baking or you are not good at it!

Click on the linked titles in order to access these vegan cookie recipes. Many thanks to all the amazing food bloggers who created these recipes, and make sure to also check out my own 3 cookie recipes that I simply love! As always, don't forget to tell me which one of these recipes is your favorite!
Vegan Cookie Recipes
These amazing Oreo chocolate chip cookies are bursting with chocolate flavor and they're very similar to the original Oreo cookies we all love so much! These vegan cookies are definitely one of the easiest and most delicious desserts I ever baked and, even though I'm not a big fan of sweets, I could make these weekly – they're that good!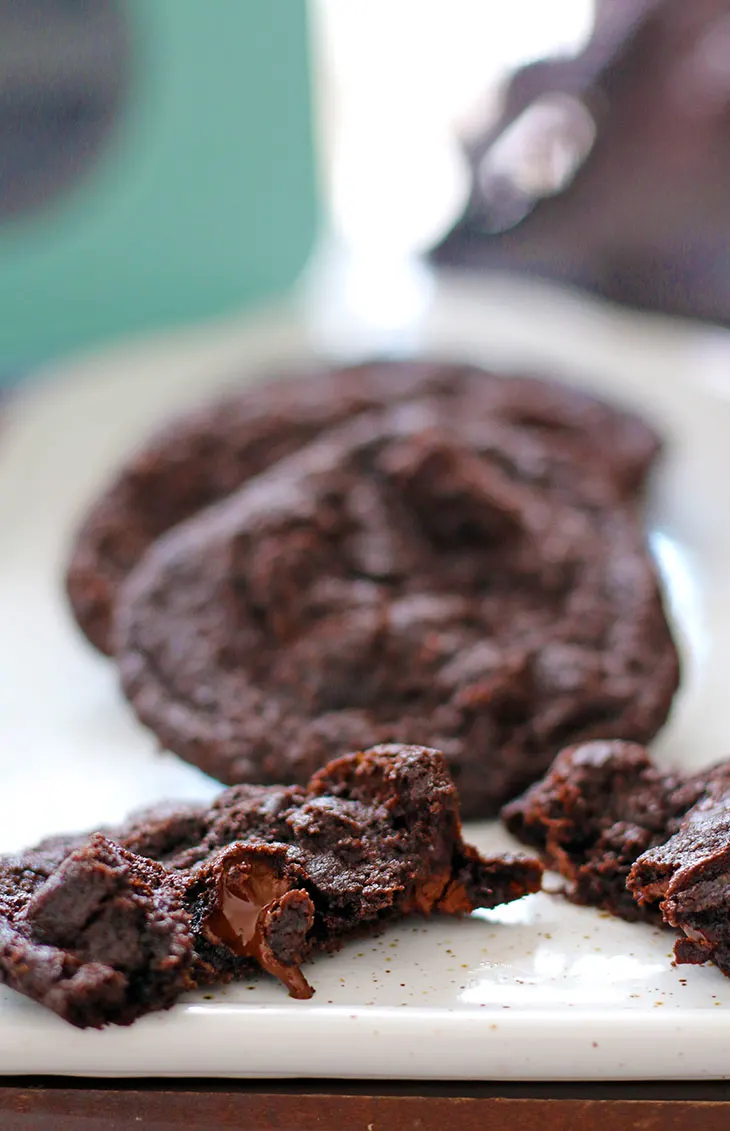 In case you are bored with all the classic cookie recipes and you want to try something new, then I definitely recommend these vegan chickpea cookies with pistachios! I am sure you will fall in love with the exotic flavor of these cookies and I bet you won't even realize they're made with chickpeas! These flavorful cookies are inspired by the original Persian cookies recipe and I can guarantee they will become your favorite!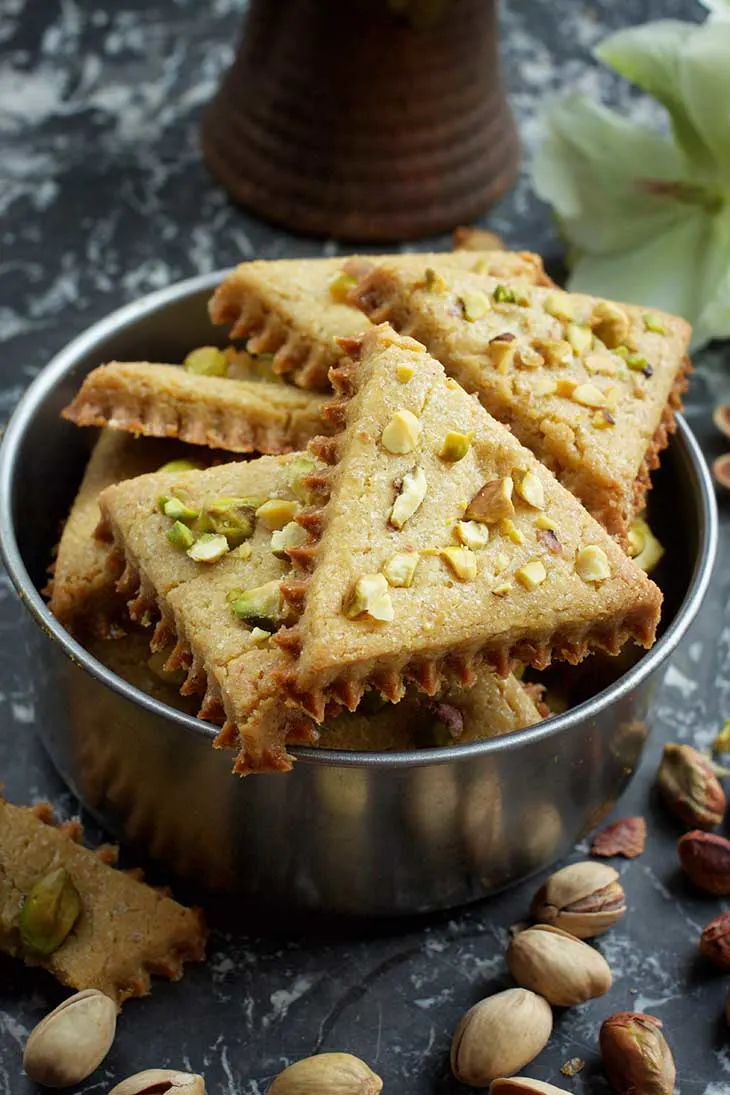 Who doesn't love chocolate chip cookies?! In case you are searching for a vegan version of this classic treat, you are in luck! This easy and quick recipe will teach you how to create the most delicious and chewy chocolate chip cookies in the world! Plus, they're 100% vegan!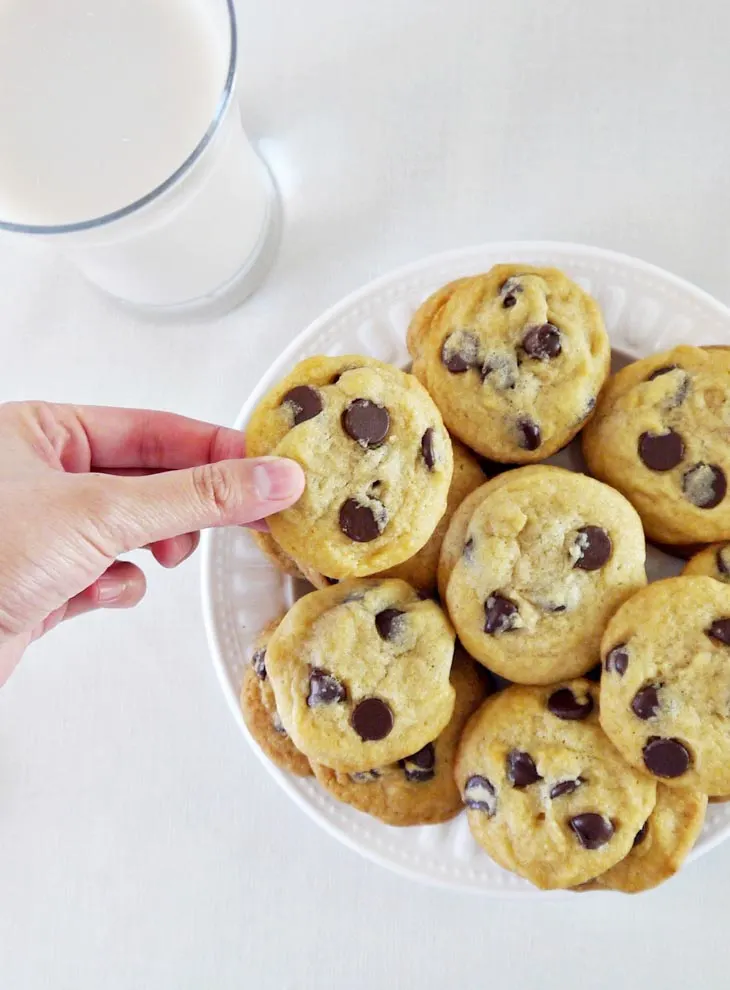 If you're a peanut butter fan, then you have to try this incredible recipe at least once in your lifetime! These classic peanut butter cookies can't compare to any store-bought cookie, as these are bursting with peanut butter flavor and the texture is to die for! And, of course, you won't have to spend ages in the kitchen making these, as they're fast and easy to bake!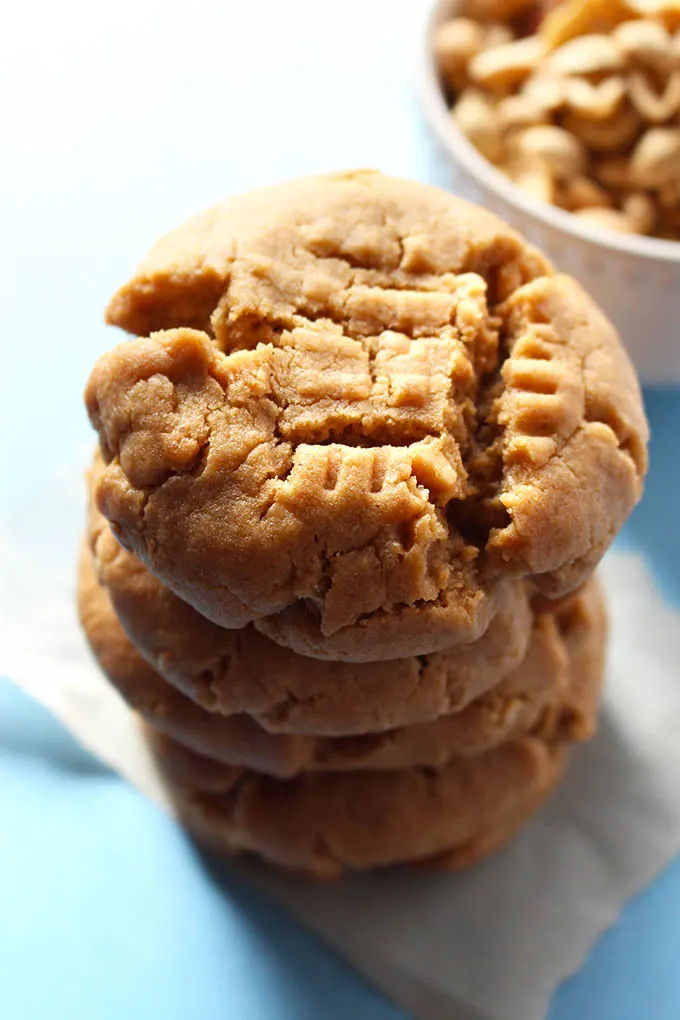 These cookies are super yummy and I especially recommend them to all cinnamon lovers out there! This recipe is adapted after a classic recipe for sugar cookies, but it's enhanced with that amazing cinnamon flavor that makes them absolutely divine! Bake these delicious cookies and enjoy them together with a cup of hot tea or coffee. You won't regret it!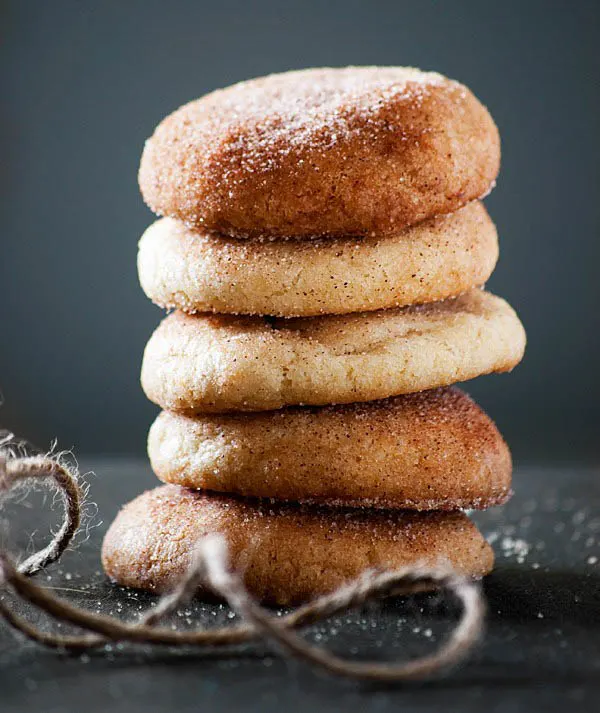 If you're a quinoa fan, then you will be happy to know that you can use this amazing ingredient in desserts, too! These chocolate quinoa crisps are the perfect example of how versatile quinoa is and I'm sure they will become your favorite desserts after you try them once! The best part? You don't have to bake anything!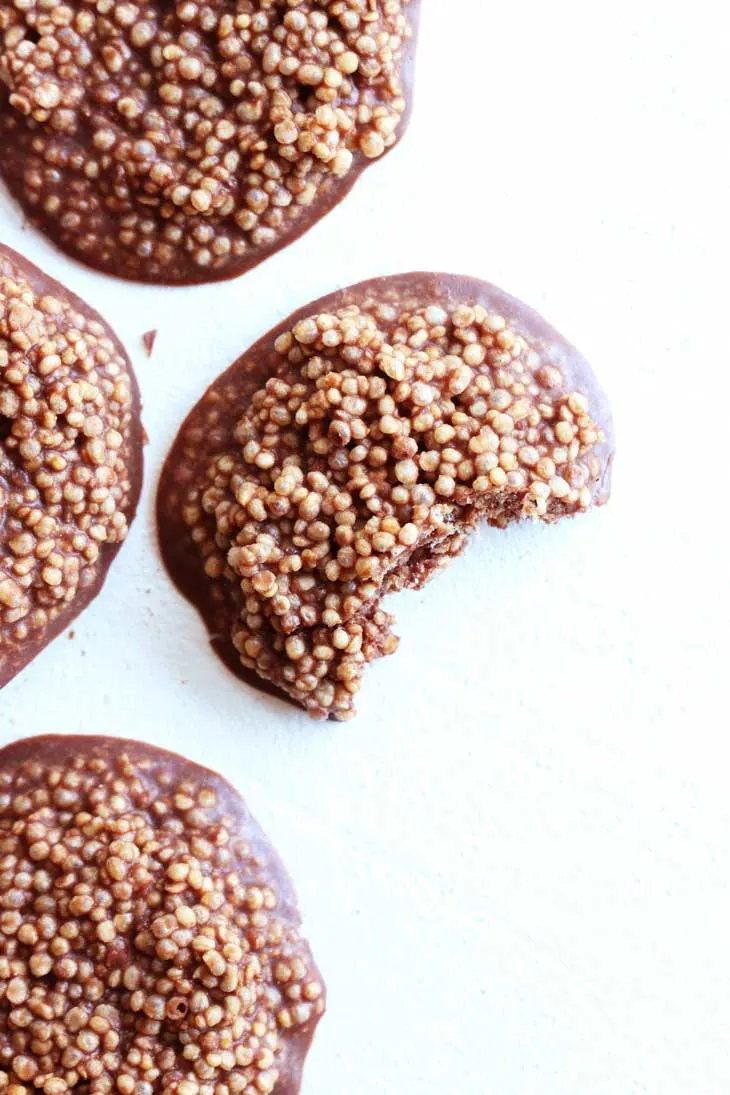 This incredible vegan cookies recipe is for all gingerbread lovers out there, including myself! If you never tried making your own gingerbread at home, you have no idea what you're missing! Making your own gingerbread cookies is easier than it sounds and the results are so delicious and full of amazing flavors!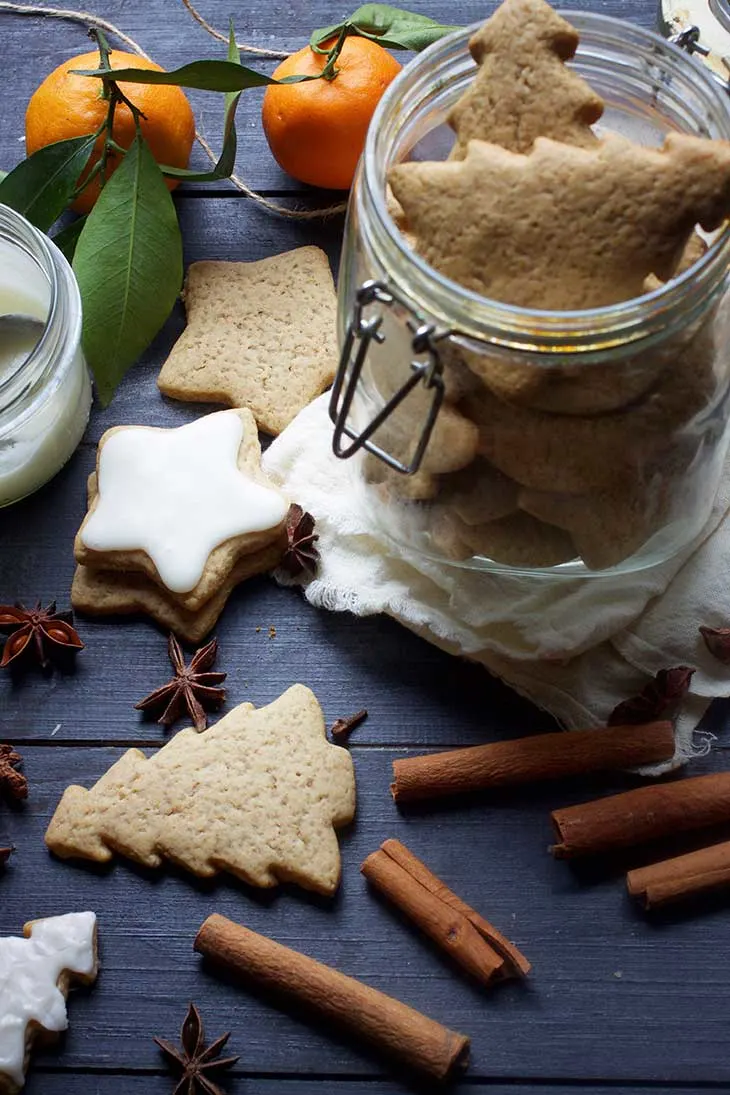 In case you are searching for some vegan, gluten-free and refined sugar-free cookies, then this recipe is for you! These cookies are super easy to make and they have such a soft texture, they will literally melt in your mouth! You can even use them to make ice cream sandwiches together with some vegan homemade ice cream – the results are to die for!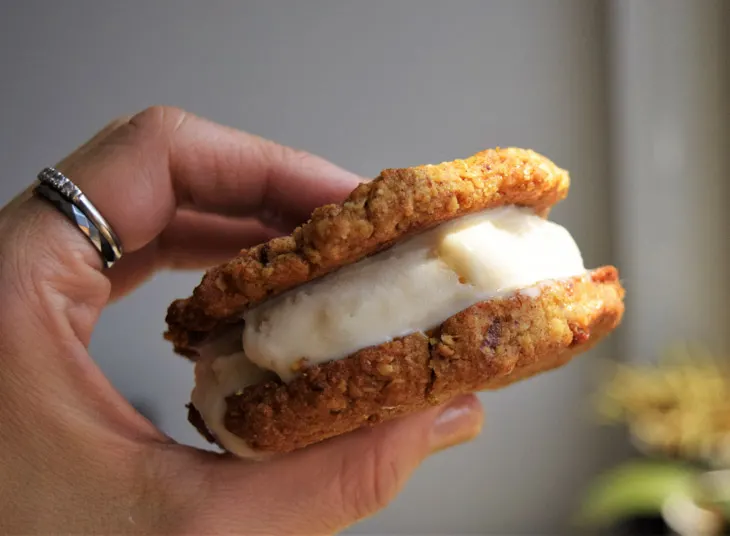 We all know those beautiful and delicious Danish butter cookies that melt in your mouth, sprinkled with sugar and wrapped in beautiful tin boxes! Did you know you can make an extremely similar version of those divine cookies at home? It's actually very simple! These cookies are made with a buttery-style vegan spread and cornflour egg substitute and you won't even believe they're vegan!
If you love mint and chocolate cookies, then you will absolutely adore this recipe for vegan thin mints! These cookies are super easy and fast to make, so they can be the perfect dessert if you are craving for a fast treat to share with your friends and family!