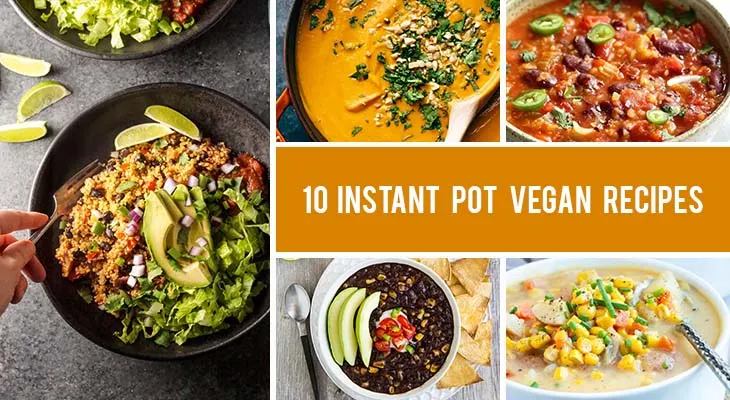 Looking for an easy way of cooking your daily meals? In this article, you will find 10 best Instant Pot vegan recipes that will make cooking a breeze!
An instant pot is an incredibly versatile kitchen tool that can do the job of a pressure cooker, slow cooker, rice cooker, steamer and many more. It's space-efficient and budget-friendly as well, so I consider it one useful kitchen gadget, unlike many others.
The way you can do so many things with an instant cooker is that it comes with many preset programs designed to cook your food exactly the way you want it.
Depending on the size of your instant pot, you can insert certain types of dishes directly inside, just like cupcake molds or springform pans.
Now that I've given you an idea of how awesome the instant pot is, let's see what you can do with it! Vegan cooking with an instant pot is a breeze, as the machine does most of the job. You'll only have to prepare a few things… and then, of course, eat!
I've got 10 instant pot recipes that will prove its versatility and way more beyond that.
Click on the linked titles in order to access these instant pot vegan recipes. All of the recipes below were created by some amazing food bloggers that I truly recommend with all my heart. Make sure to try them out, and if you do, tell me which one was your favorite!
Instant Pot Vegan Recipes
Vegan instant pot pasta? Yes, please! This delicious mac n' cheese recipe calls for a cashew cream with a hint of nutmeg instead of real dairy. It requires only 3 steps and would be a perfect course for your Thanksgiving dinner. At 10 minutes' worth of preparation and 10 minutes' worth of cooking in the instant pot, I think we can all agree that this is one recipe everyone should try out even if it's not Thanksgiving yet.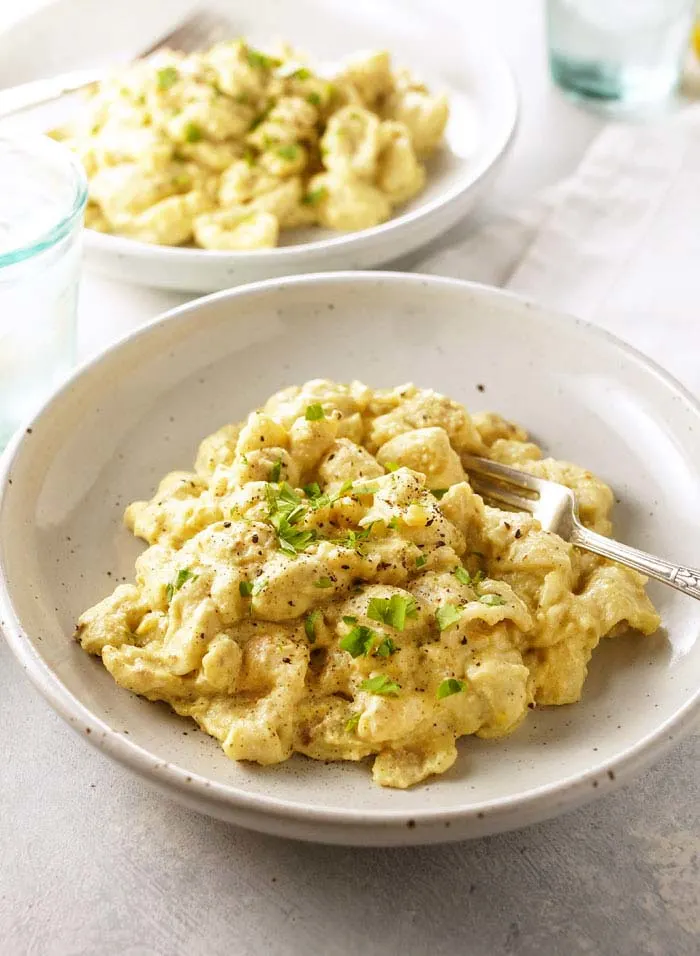 This one has got to be one of my favorite vegan instant pot recipes and all thanks to the fact that it's so easy to throw together, but oh so nutritious and delicious as well! It's the kind of dish that would brighten up your day if you'd feel like eating but wouldn't be exactly sure what. It has a bit of everything.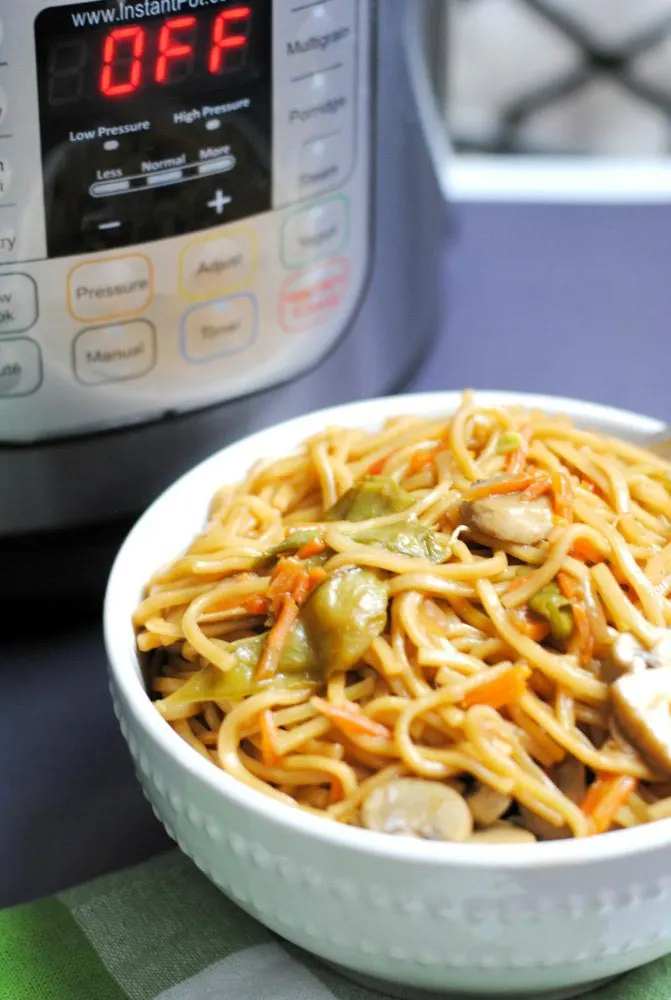 These burritos can be made as easy as throwing together some ingredients in your instant pot and pressing the button. They're an easy and hearty make-ahead meal packed with all sorts of vitamins and nutrients. You can serve them warm old cold, it's up to you – either way, they're just as delicious.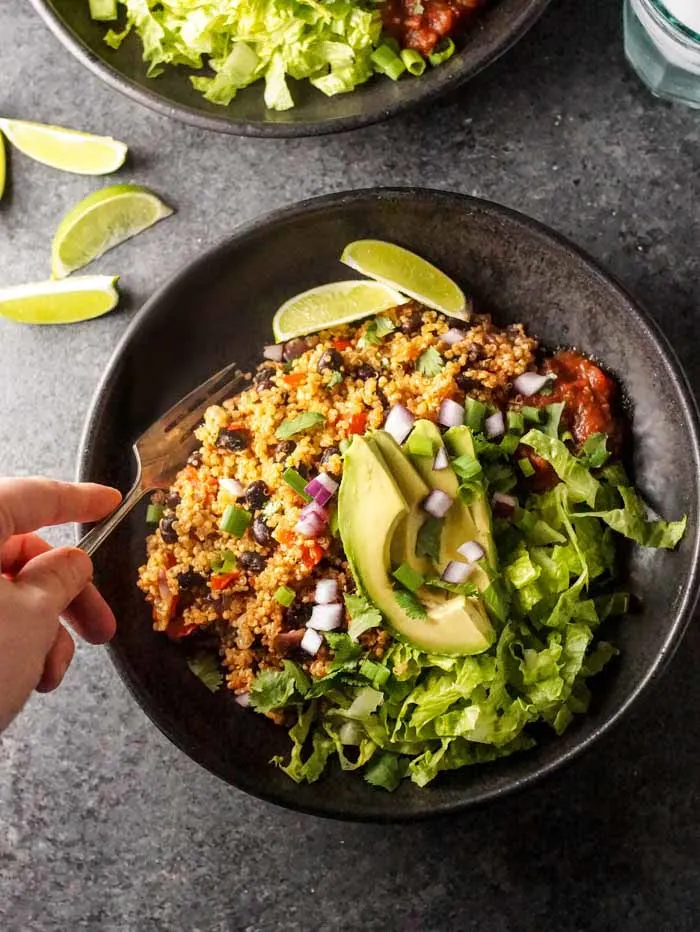 This one has got to be one of the best vegan instant pot soup recipes. It's the perfect thing to warm you up on a gloomy, chilly day, plus it basically takes no effort to make it. It's also a great way to load up on protein, especially if you're following a plant-based diet, as only one cup of beans provides 15 grams of protein. Your instant pot does most of the job, so there's no reason not to try this!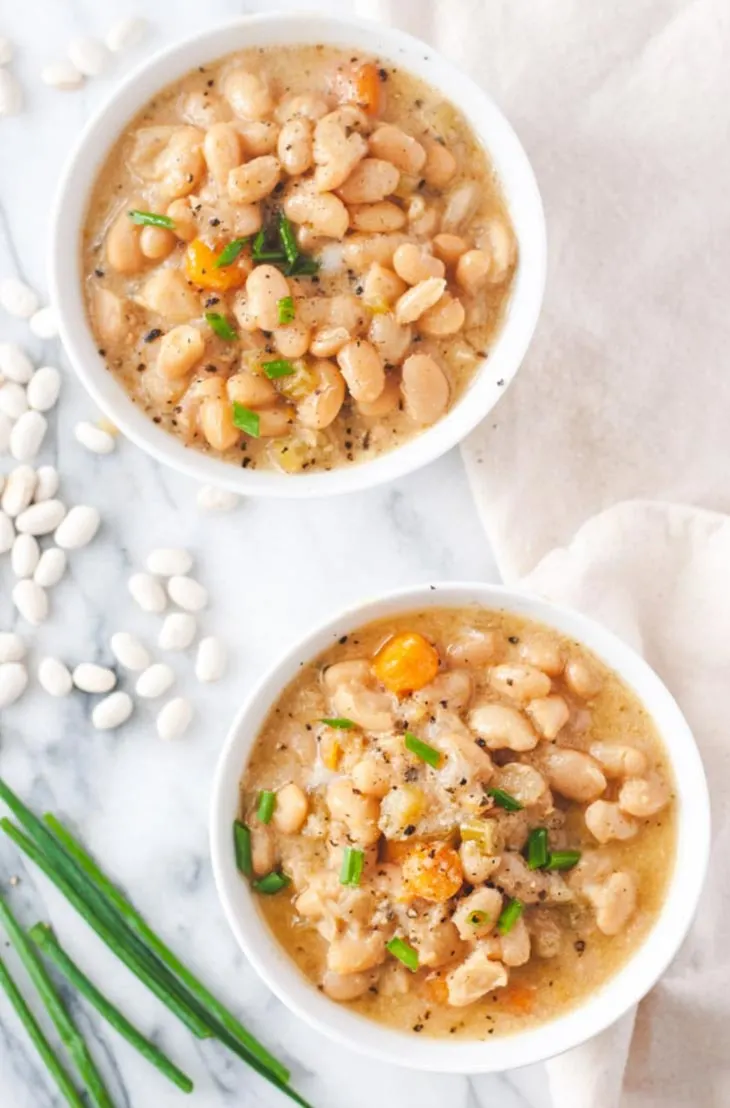 This soup is yet another winner in my book when it comes to vegan instant pot meals, especially the ones that contain beans. The beauty of the instant pot is that you can cook your beans without soaking them first, which does save a lot of time, making this dish one of the best quick vegan instant pot recipes. Plus, you'll need only 6 ingredients for this meal… and some tortilla chips on the side if you wanna go extra. What's not to love?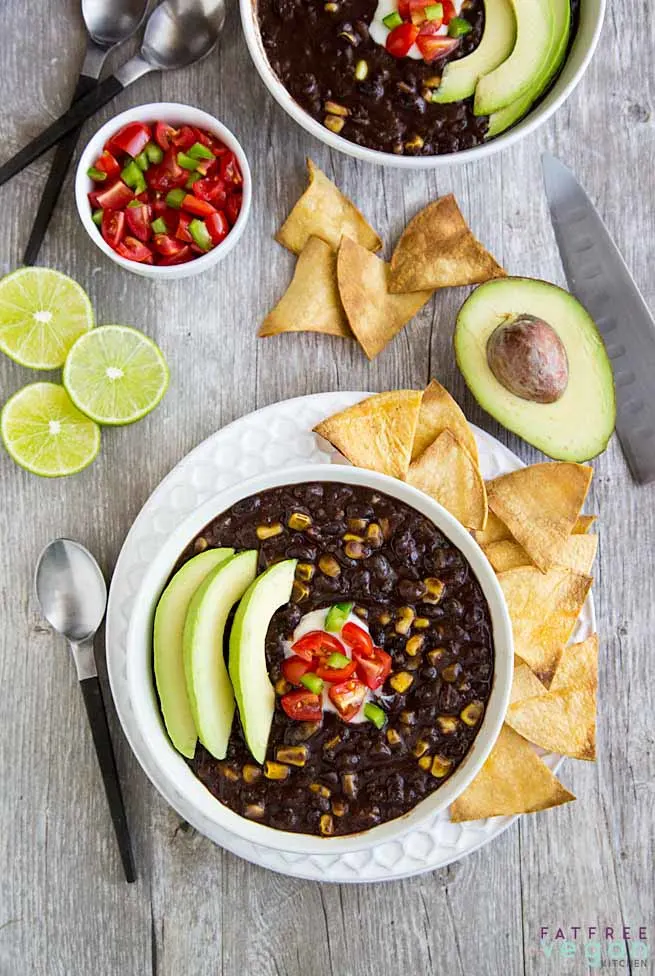 To make this instant pot vegetarian chili, you're going to need red lentils, kidney beans, and of course, lots of veggies and spices. Hearty and filling, tasty and spicy, it's the dream of any plant-based foodie out there. The instant pot makes everything so much simpler when it comes to the cooking, just so you can enjoy the eating part even more! Oh, and did I mention it's oil free?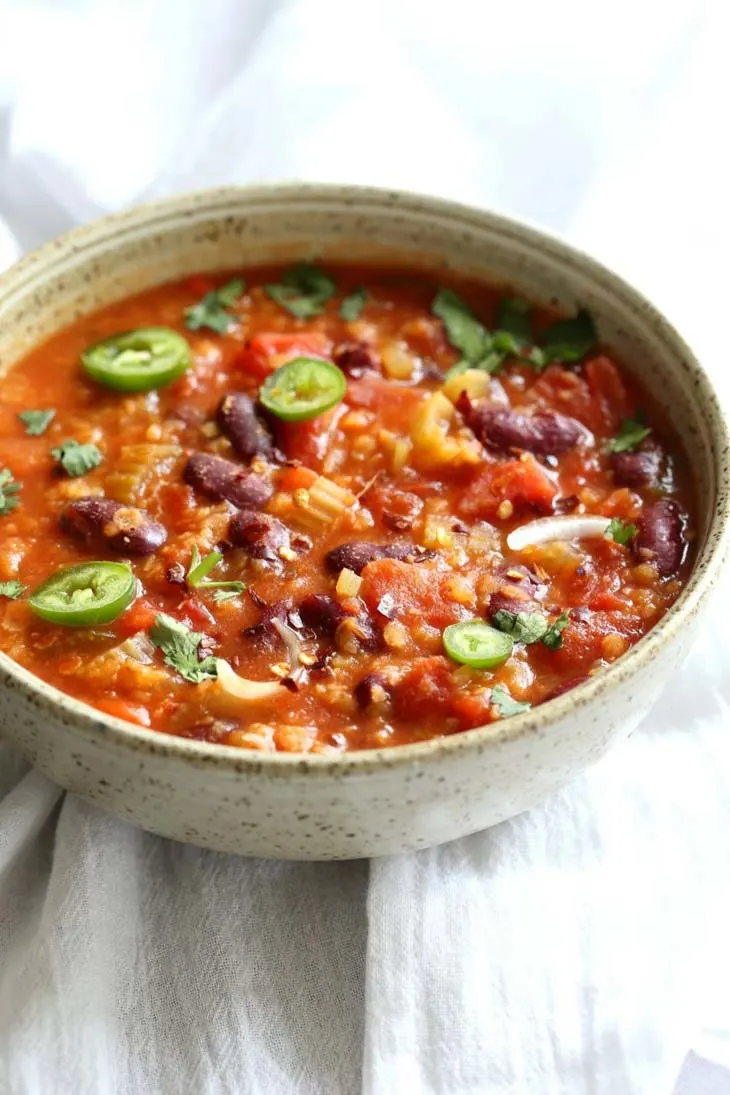 Vegan instant potatoes – I think this says it all for any potato lover (me included). This instant pot chowder is a quick and easy soup recipe that's bursting with flavour and can be made in under 30 minutes – perfect for a busy weekday!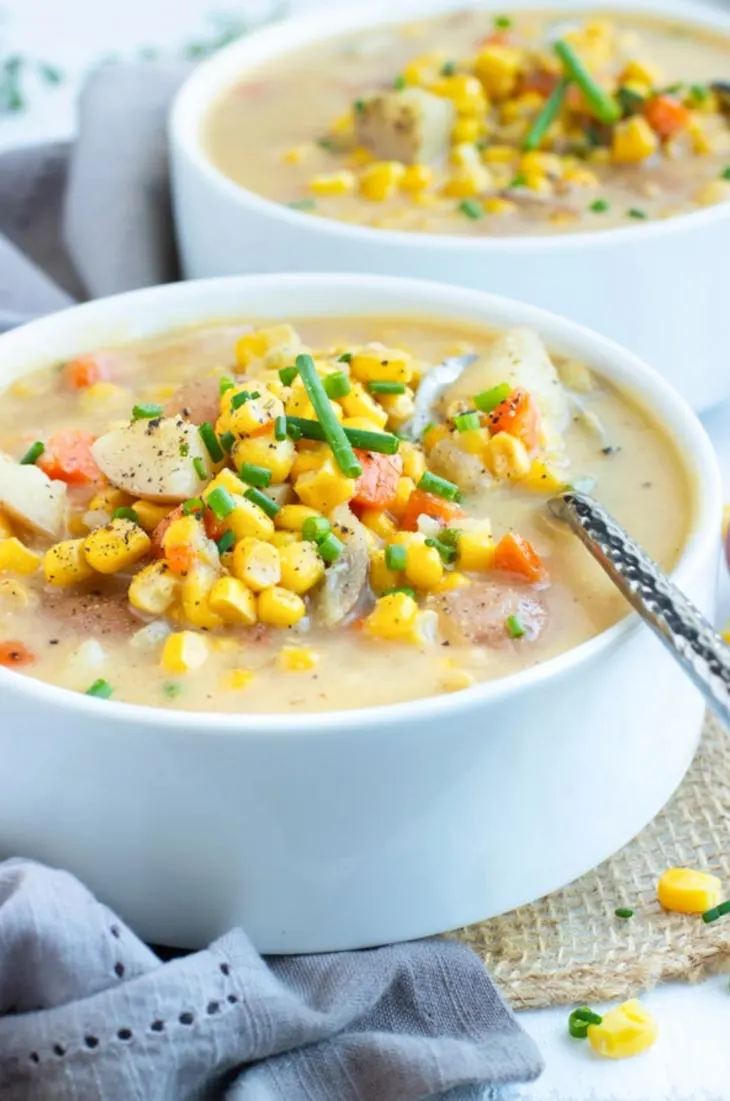 Ah, yes, who doesn't love a good stew? I feel like it's the perfect comfort food to come home to on a gloomy autumn evening. Not to mention that, unlike most comfort foods, this is super healthy as well. Thanks to the instant pot, it takes only 15 minutes to cook and fewer dishes to wash afterward, so it's a win-win situation.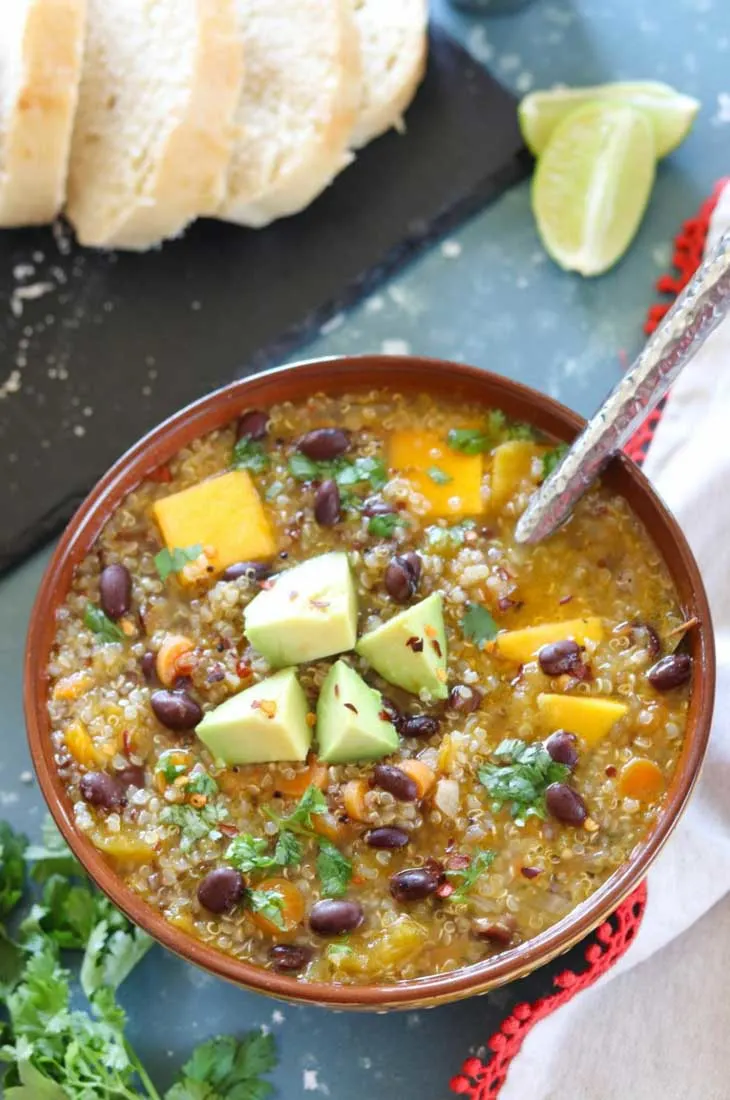 I think you got the drill by now: the instant pot is amazing when it comes to soups, cause you can get anything on the table in half an hour, tops. This soup makes no exception. It's so smooth and velvety and the curry paste gives it such a nice, spicy flavor, that I'll bet you'll want to get seconds.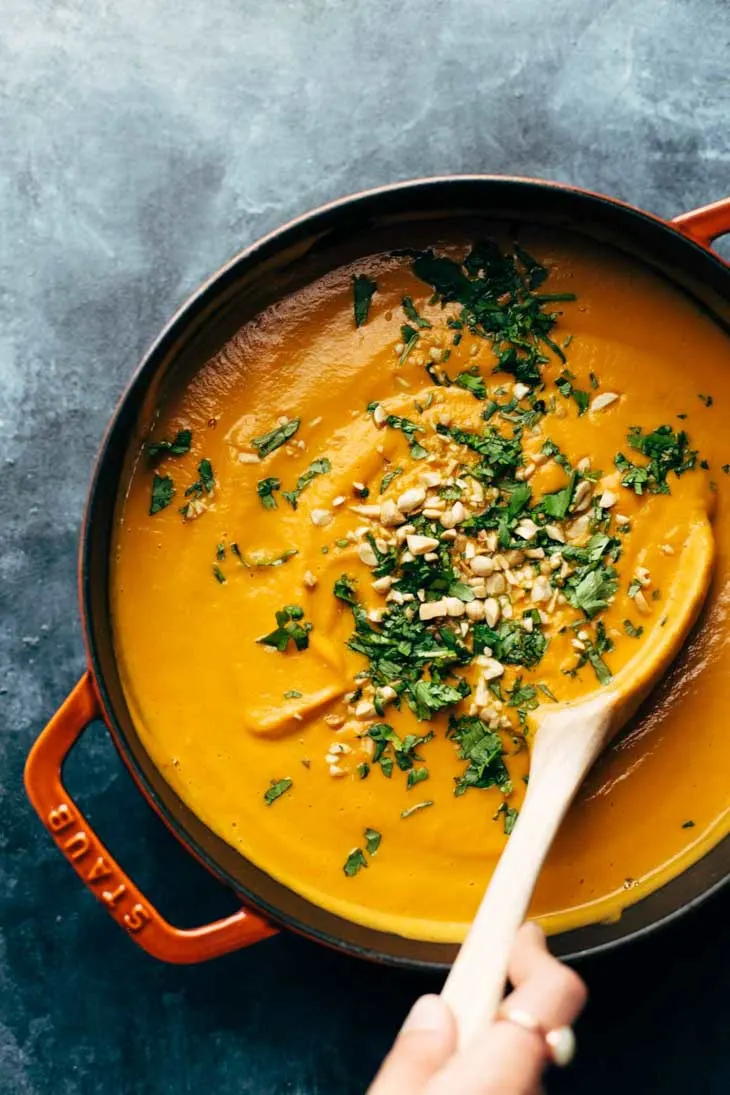 …But the instant pot is not only made for soups and stews. The time has finally come for me to show you a vegan instant pot dessert. This one again is very much in tune with the season – it basically screams "autumn" and "cozy". It can be used as a sponge cake topping, as a pie filling, or enjoyed on its own, with a fork.