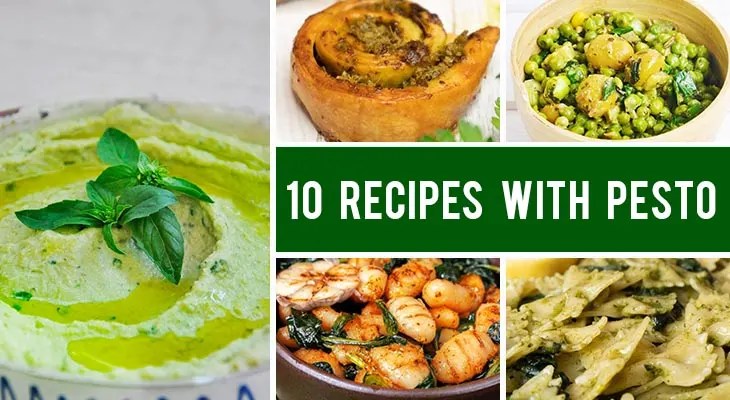 Are you looking for some recipe inspiration? In this list, you will find 10 vegan recipes with pesto you'll want to save – yummy, super easy, and quick to make! Give them a try!
Pesto… such a wonderful sauce!
In case you're wondering what is pesto and how you can use it more often in your day-to-day recipes, this article is here to help with explanations and a bonus list of recipes as well!

Pesto is a cheesy green sauce that you've probably seen everywhere – in pasta dishes, in sandwiches, as a filling for different pastries, and more. But the possibilities are actually endless when it comes to using pesto!
Pesto is a traditional Italian sauce, said to be originated in Genoa. It's made by crushing fresh basil leaves in a mortar with a pestle, together with grated parmesan cheese, fresh garlic, pine nuts, and olive oil. This is the traditional recipe and, over time, endless variations of pesto originated all over the world.
Nowadays you can find pesto made of different other greens, not just fresh basil! There's parsley pesto, there's basil pesto made with walnuts instead of pine nuts, there's arugula pesto, there's spinach pesto, kale pesto… and everything in-between!
How can you use pesto? you might ask. To which I answer – in SO many different ways! Except for adding it over pasta or in a sandwich or right next to fresh tomato and mozzarella slices, you can also use pesto as a topping for salads, inside burgers, you can mix it with rice, pour it over roasted vegetables, over seafood… do I need to go on?
I think I convinced you that you can make endless recipes with pesto. And if you're searching for inspiration on the subject, I'm here to provide it.
If you love pesto as much as I do and you're eager to incorporate it in some amazing recipes soon, then you have clicked on the right article. I have gathered all my favorite vegan recipes with pesto in the list below and I'm so eager to share them with you guys!
You'll find 10 of my favorite vegan recipes with pesto below – all of them are my own creations and I wholeheartedly recommend you try them as soon as possible. From pesto pinwheels to grilled sweet potato gnocchi with spinach and pesto sauce, you'll find recipes for all tastes and preferences below! And yes, all the recipes below are made using vegan pesto, don't worry, which doesn't have parmesan cheese but vegan parmesan instead. Yes, I've taken care of everything! 😉
Click on the linked titles in order to access these amazing vegan recipes with pesto. Give them a try!
Here we go:
Vegan Recipes with Pesto
Let's start this list with something super simple yet very flavorful – vegan pesto pinwheels! Pinwheels are one of my favorite snacks in the world and I simply love the fact that they're just SO easy to make.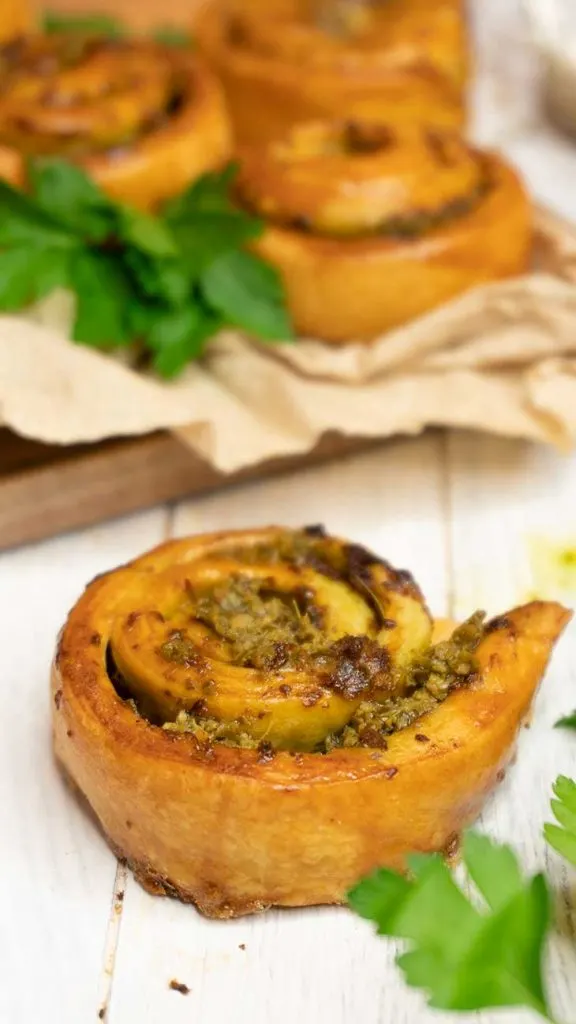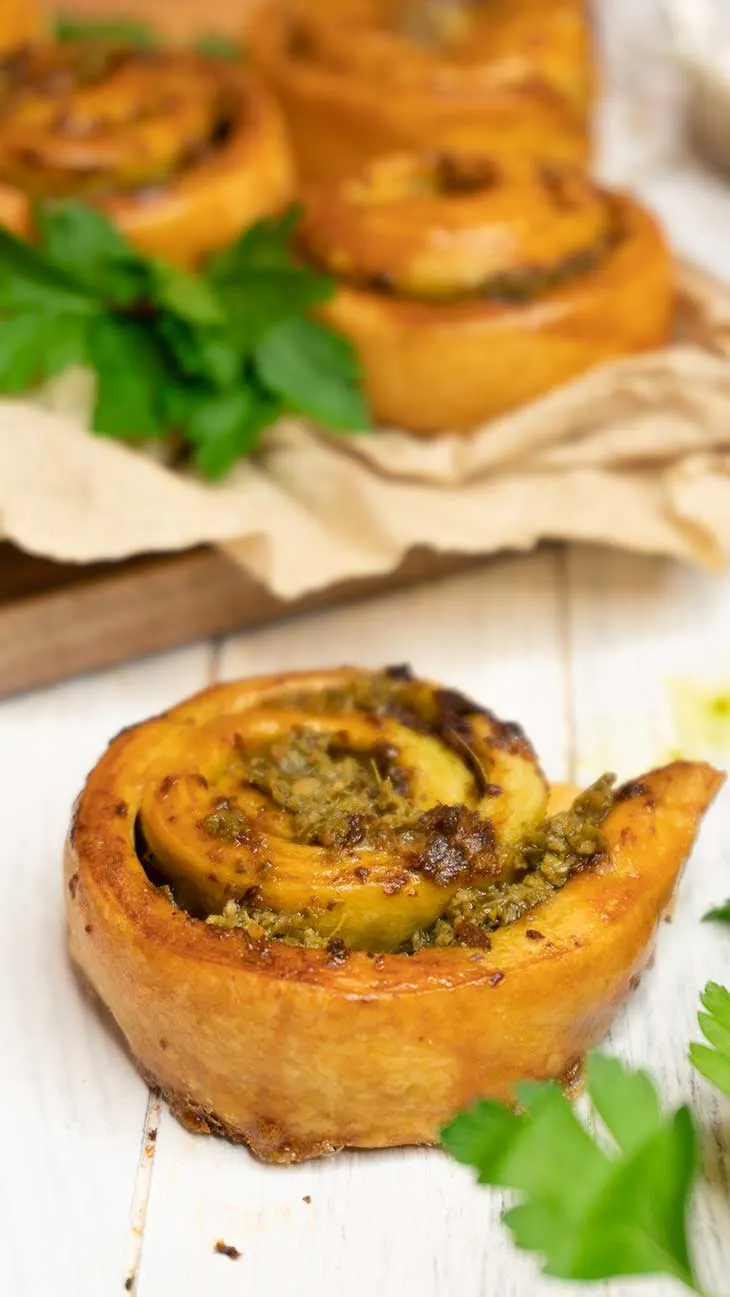 Of course, this list would simply be incomplete without at least one pasta recipe, right? After all, old habits die hard. But this time I'm not just presenting you a plain pesto pasta recipe. No, sir, this recipe has strong, fresh lemon flavors that perfectly complete the pesto sauce!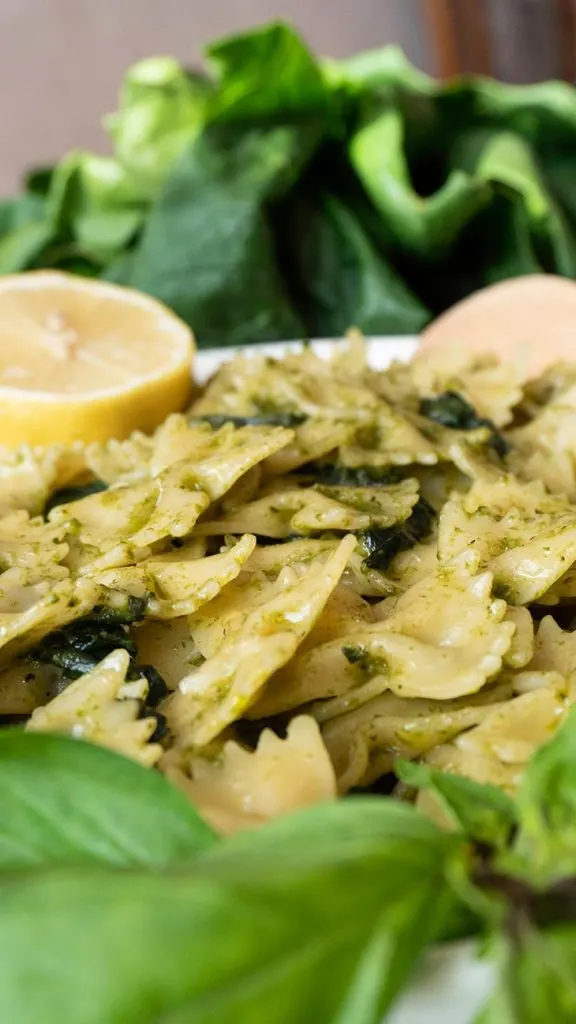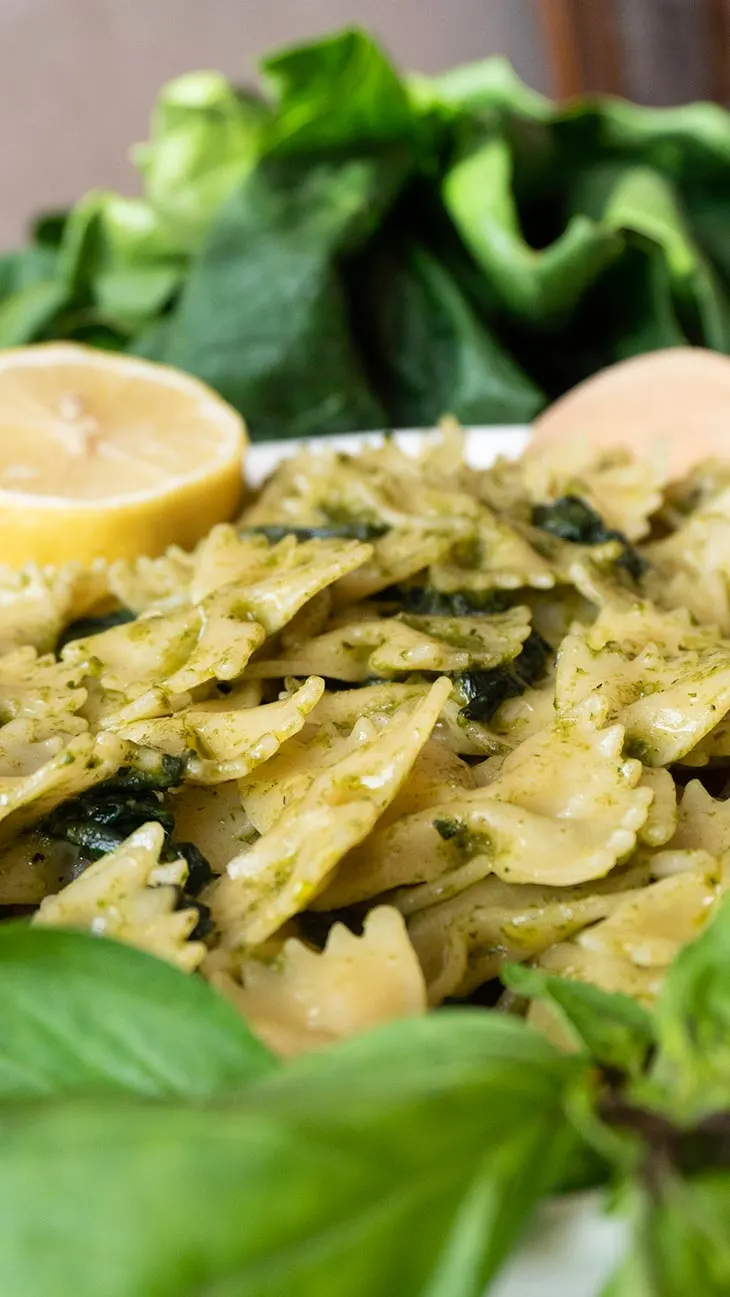 This amazing warm salad with grilled zucchini and roasted beetroot is one of my latest obsessions. I love serving it with some warm tortilla and a dollop of fresh pesto on top. The flavors are simply unforgettable!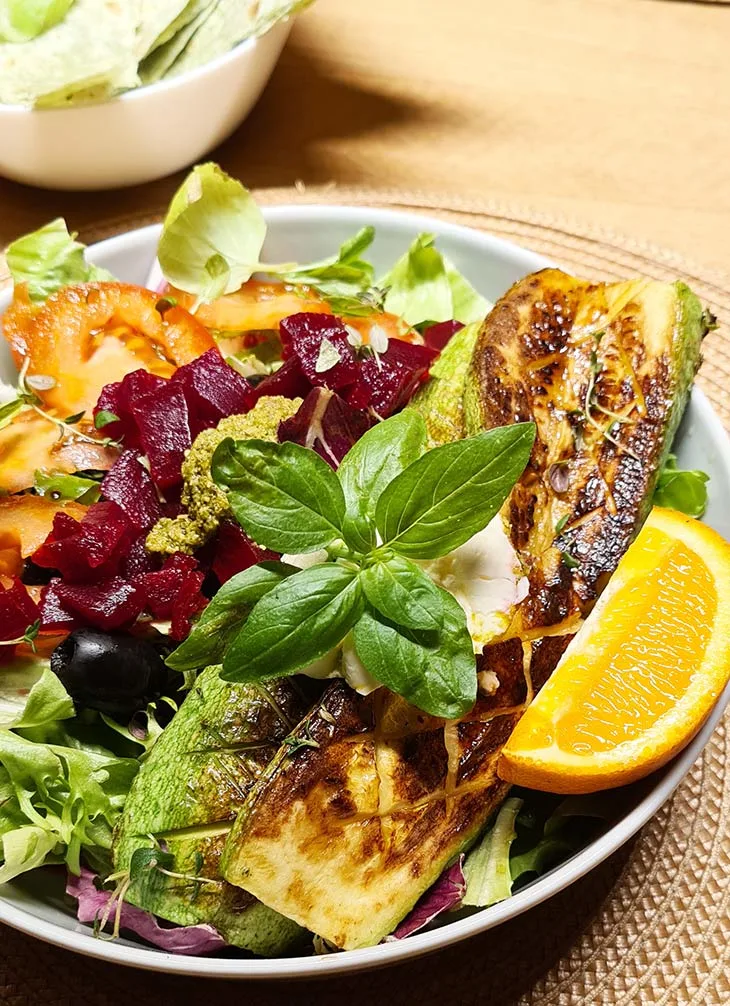 This broccoli quinoa burger is super healthy and easy to make. Except for the yummy patty, I also used some pesto sauce when assembling the burger for a boost of flavor. Give it a try!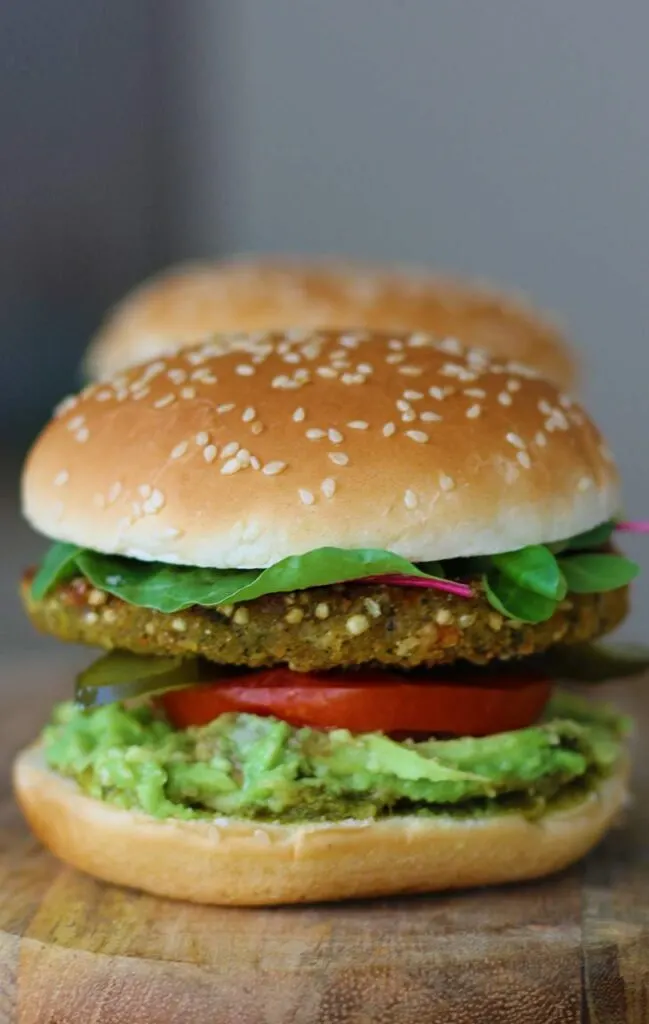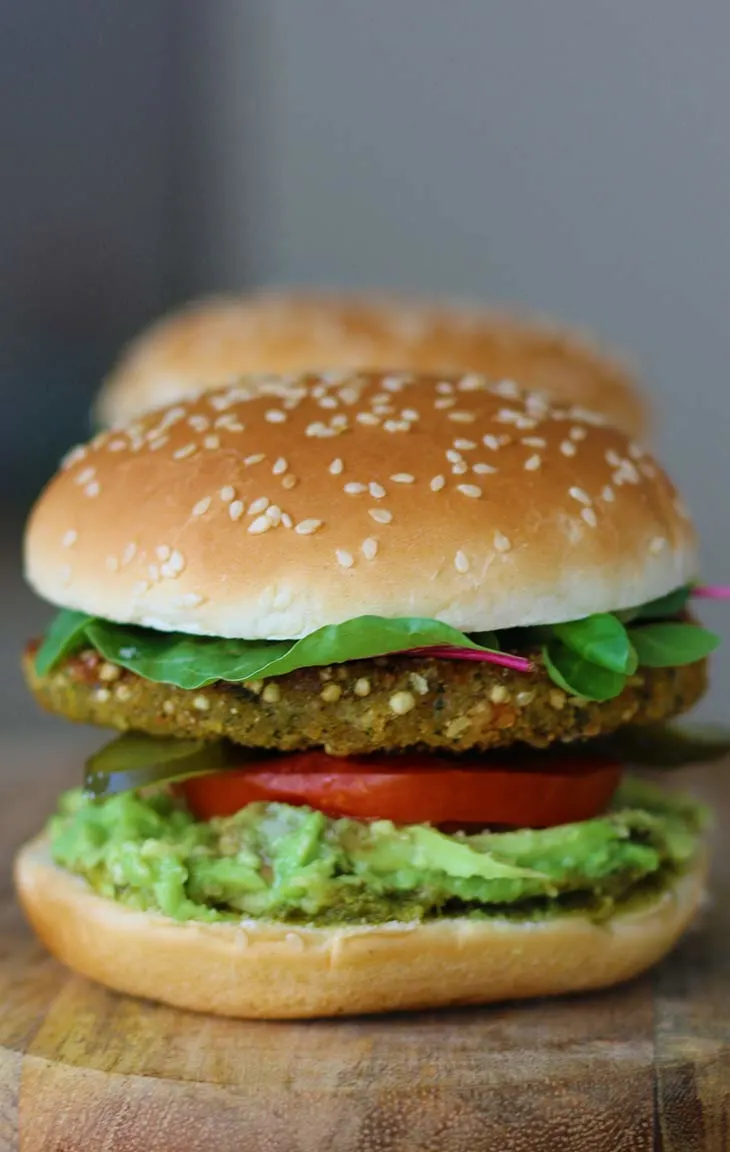 In case you love gnocchi as much as I do, then you simply HAVE to try to sweet potato grilled gnocchi! They're nothing like the regular gnocchi you're used to. These ones have a strong flavor and they're served with pesto and spinach. A dream come true!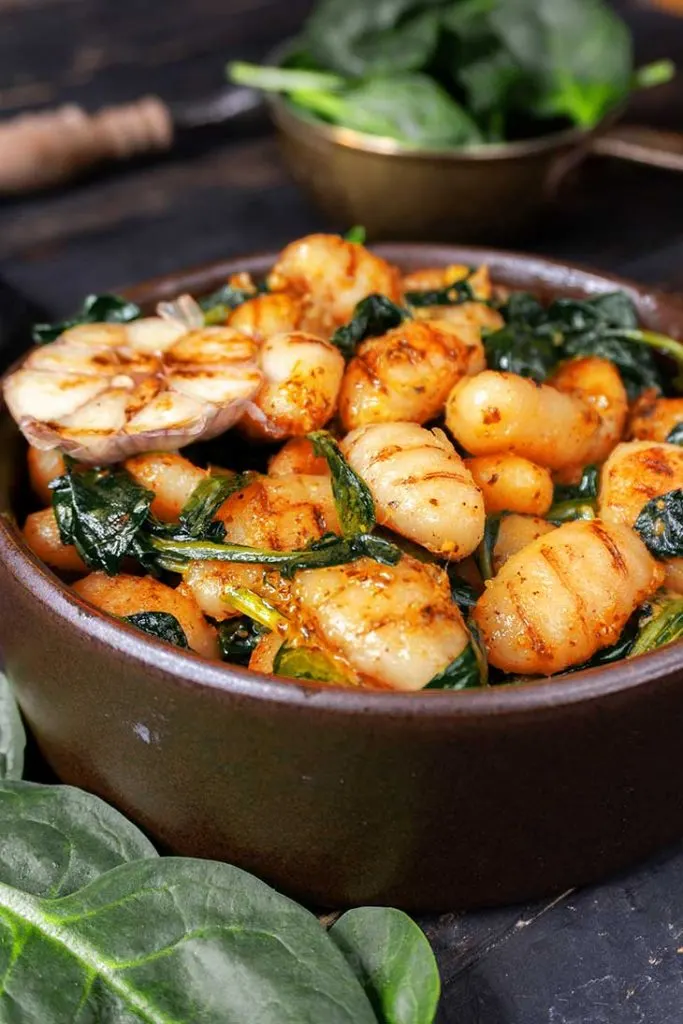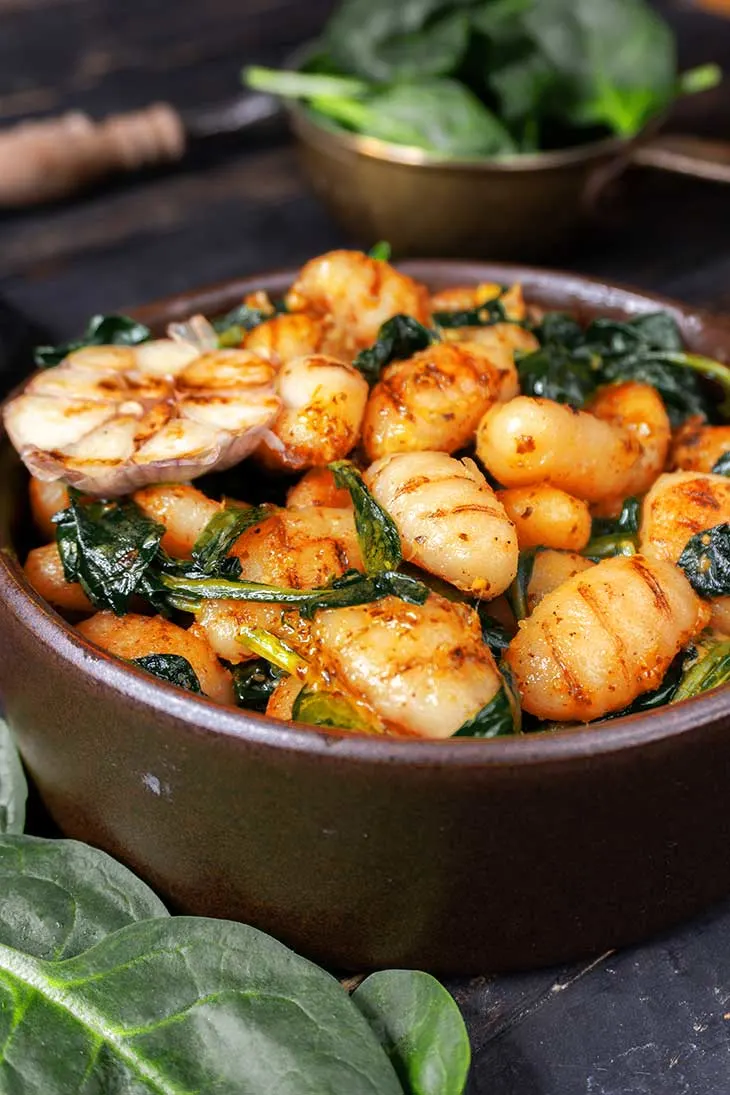 Who doesn't love pizza?! I know I do and this vegan mushroom pizza is one of my favorites out there. The combination of fresh mushrooms, green olives and pesto is simply incredible. It doesn't get healthier than this, trust me! 😉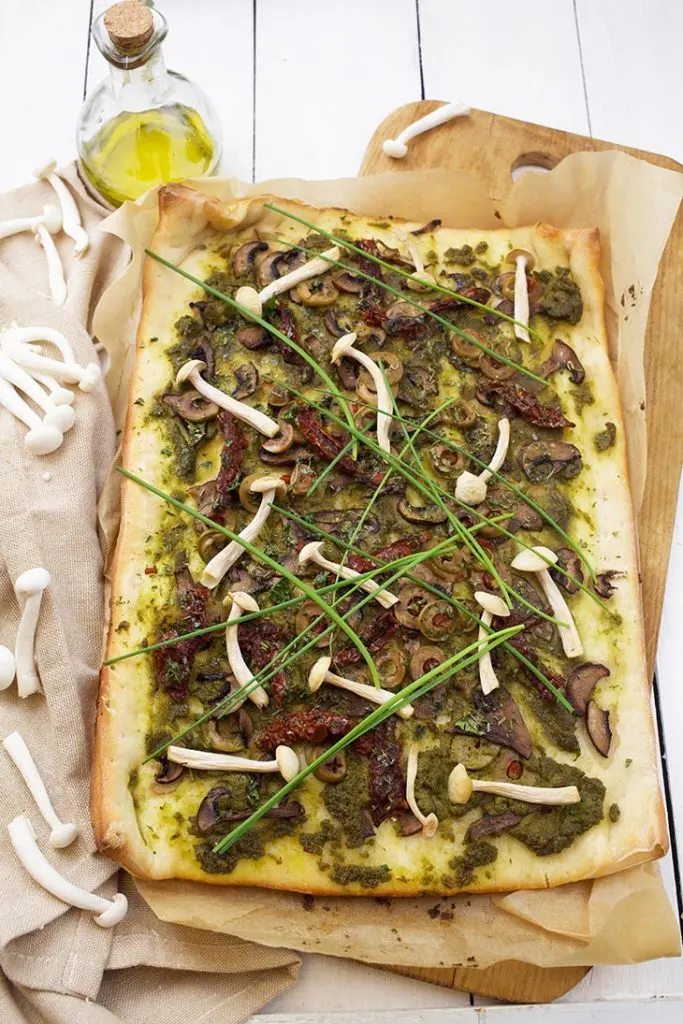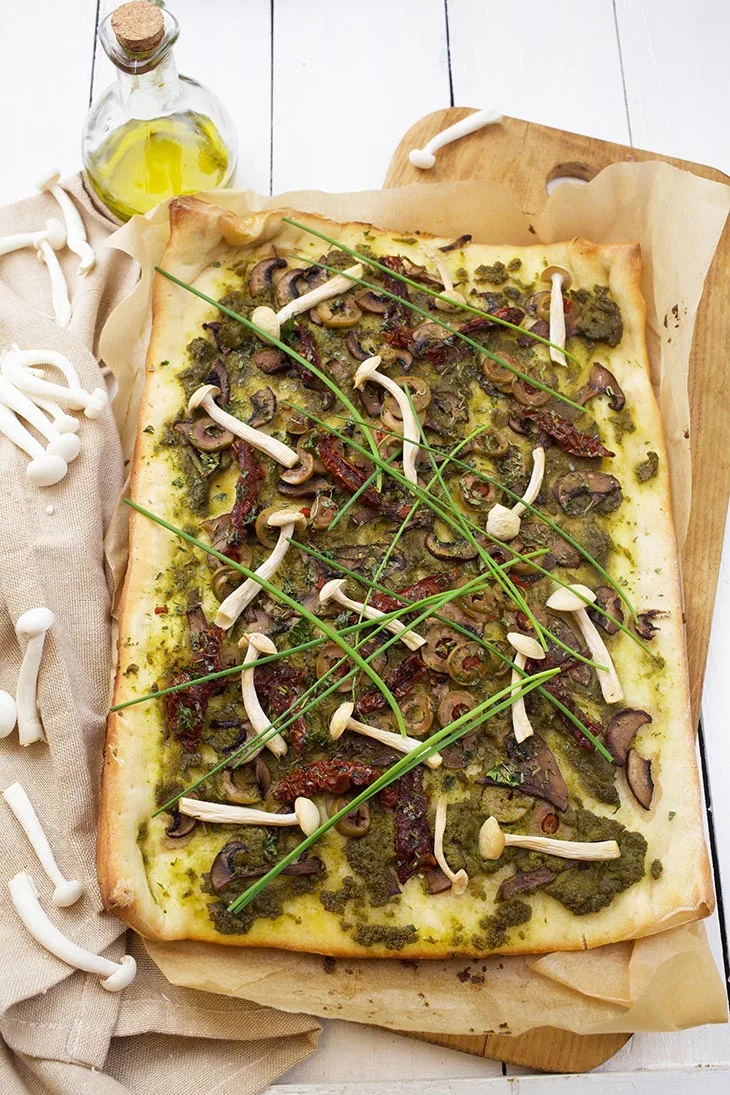 In case you're craving something very simple yet super flavorful, I recommend this green pea and olives salad with a yummy pesto dressing. Go green and give it a try!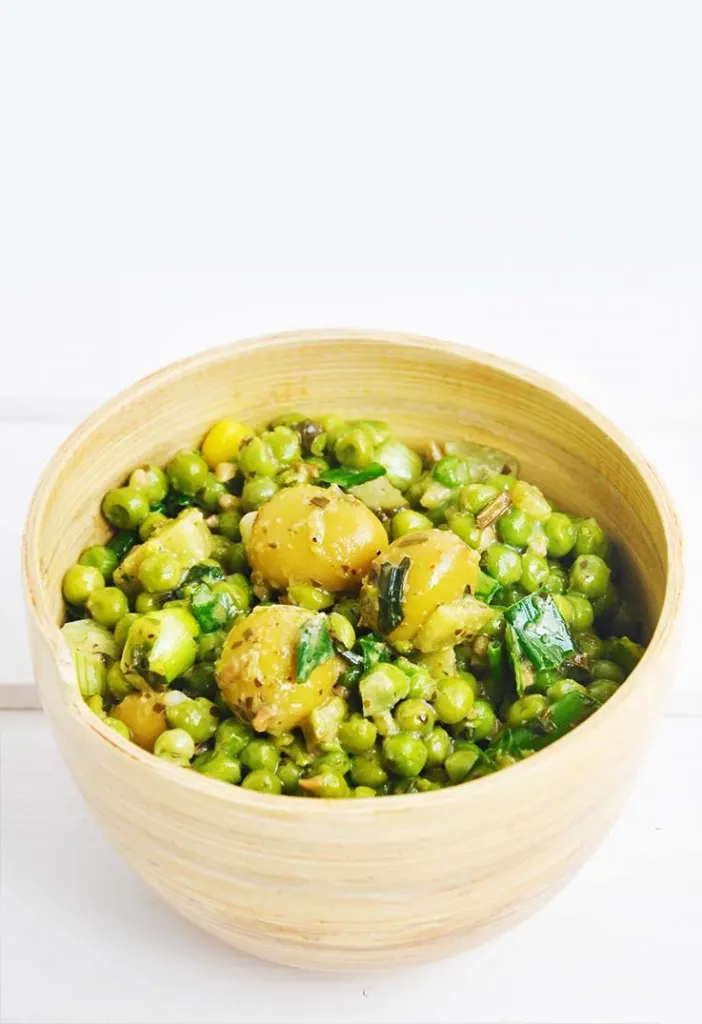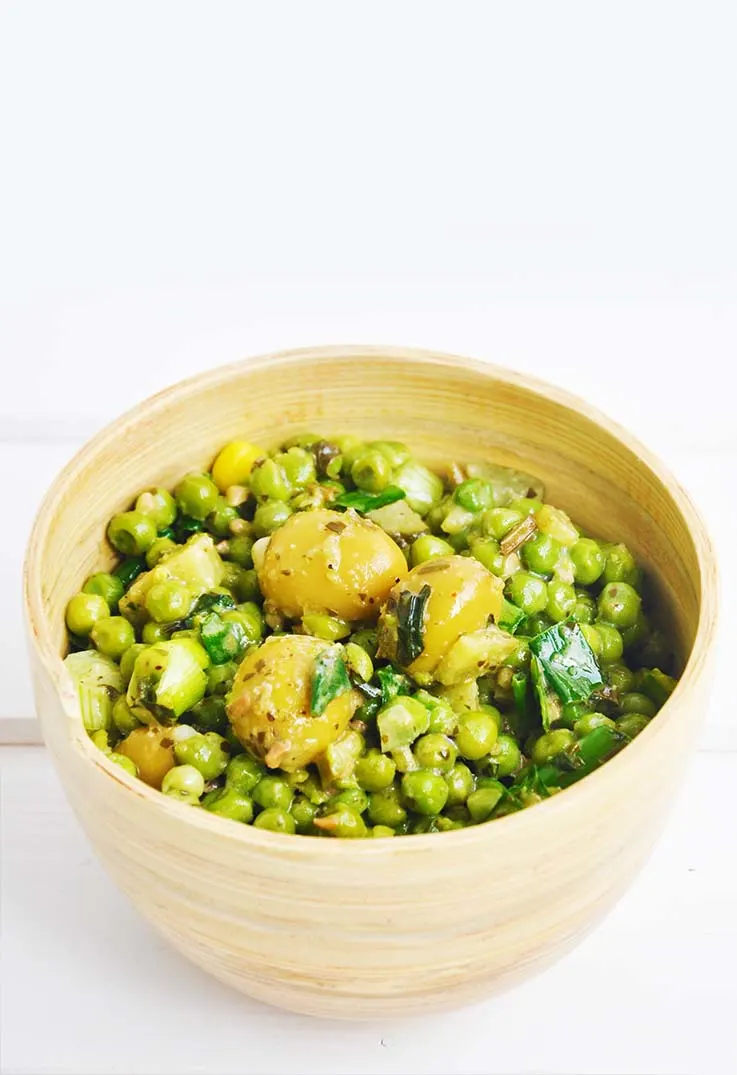 It's time for a different type of pesto, my friends. This arugula pesto is super flavorful and just as easy to make as the original version. Serve it over pasta with some capers and you'll achieve the perfect lunch!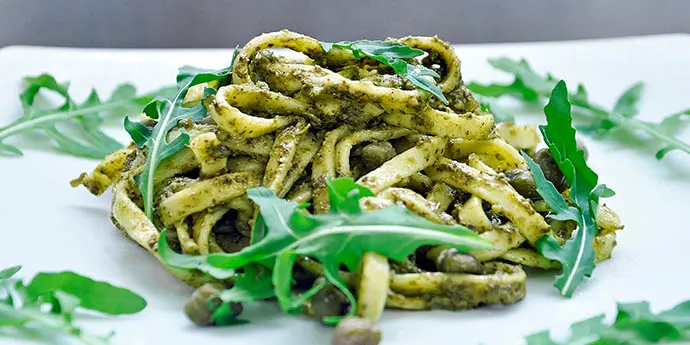 Yes, pizza, again! This recipe presents two versions of healthy pizza – a "red" one and a "green" one with zucchini and pesto. One of my favorite combos in the world!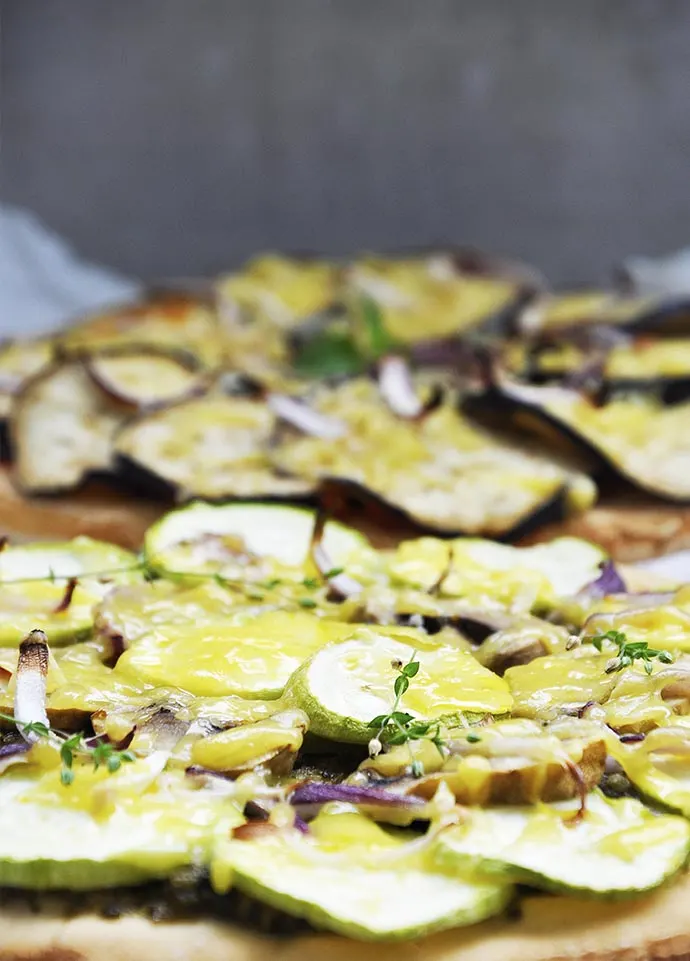 Let's keep things simple and end this list on a positive note with some colorful, vibrant basil pesto hummus. It's a perfect idea if you're bored of simple hummus and it goes wonderfully on a Middle Eastern appetizer plate!