Pizza, pasta, bruschettas, tiramisu, if these are your favorite foods then you must be a fan of the Italian cuisine. One of the best cuisines in the world, known for its simple and rich taste which has inspired other cuisines too, the Italian cuisine is truly inspiring, that's why I dedicated a whole section on the blog for some of the best Italian recipes.
If you want to learn more about Italian recipes, check out the guide below. I also added some Italian-inspired cookbooks recommendations if you want to try even more awesome Italian dishes.
Contents:
The history of the Italian cuisine
Italian history is about kings and queens, warriors and tales of battles. The Italian cuisine is also just as intriguing and rich as the history itself. It has been influenced and shaped by the battles and invasions, and the evolution of the country.
Romans were known for their love of food. The banquets were regularly held where socialization was as important as serving new dishes. The Roman emperors brought back spices and herbs from the lands they conquered. Thus, Italy became the fusion pot of Middle Eastern spices, African cereals, and Mediterranean fish.
One thing must be mentioned here. The Roman that the emperors enjoyed was based on complex cooking methods unlike nowadays. However, the common people's diet consisted of three simple things – olives, cereals, and wine. People made different products out of these three things which formed the basis of the much acclaimed Mediterranean diet. The common cuisine of Rome consisted of bread, olive oil, wine, legumes and generous helpings of vegetables. Of course, cheese formed a major part of the meals, just like today.
The invasion of the barbarians had far-reaching effects on the cuisine of Rome with the introduction of beer and butter. Later on, the Roman cuisine enriched itself with influences from the Arabs. To most of us, pasta is synonymous to Italy but you would be surprised to know that dried pasta was brought to Sicily by the Arabs. Later on, it spread to other cities and Italians embraced it and gave it a whole new character and meaning.
Christianity also had its effect on how Romans ate. Consumption of meat was not encouraged and thus people started eating more bread and salads.
To cut the long story short and to keep you hooked to the main story, I would briefly mention that many of the iconic dishes that are considered to be a part of Italian culture and cuisine have their origin in the Arabic countries. The names that deserve special mention are confetti, cassata, and pasta di mandorle. Let's move on now to more interesting topics like what makes Italian cuisine special and its intricacies.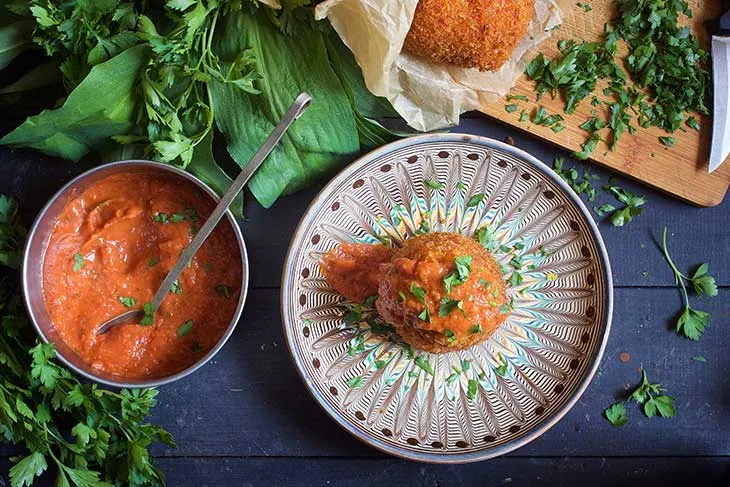 Italian cuisine – what makes it special?
Mind-blowing. Out of the world. That's how most people describe the Italian cuisine. A closer look would reveal what makes these Italian recipes so delicious.
Ingredients play a vital role in making the Italian fare so special. Fresh veggies and herbs render their taste and crunchiness to bring out the subtle taste of the dishes. Simplicity is another cornerstone of the culinary methods used by the chefs. With their deftness, they mix and match a few basic herbs and veggies to bring out heavenly tastes that please our taste buds. The freshness of the ingredients and their dramatic tastes linger in our mouth, creating a symphony which is hard to forget.
Italy is a peninsular country with variations in physical features, climate, and lifestyle. Naturally, all these impact its cuisine also. Northern Italy and southern Italy have different culinary cultures that add more variety to the cuisine.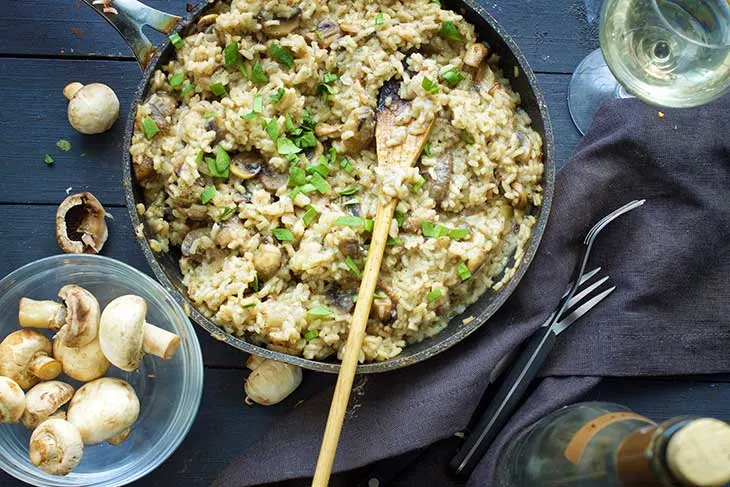 Northern Italy with its mountainous regions have cooler climate and hence its cuisine is accentuated by dairy products. Simple and light, the specialties of this region include white truffles with eggs, Italian bean soup, risotto cooked with broth, and bollito misto, a dish prepared with boiled meats and sauces.
In the South, the cuisine has more pronounced Mediterranean influences. The dishes are more vibrant with pizza and pasta sauces, seafood, and fresh tomatoes and basil and of course, mozzarella.
On the other hand, in central Italy, you would find rustic and simpler dishes prepared with olive oil, white beans and pepper and lemon. Lasagna and parma ham are some of the popular Italian pasta dishes of this region.
In the islands, seafood is very common. A lot of spices are added to the dishes to give them a robust taste.
There are, however, some common aspects in the cuisine of different regions that bind the people together. Bread is one such item which is very common. The way typical Italians serve and enjoy their food is also more or less same across the regions.
Being foodies, Italians enjoy their meals in different layers. The first is the entrée which is followed by a first course and second course. Side dishes and bread are served as accompanying the main course. Dessert, fresh fruits are served at the end followed by an espresso or coffee. On special occasions, there is usually more than one main course.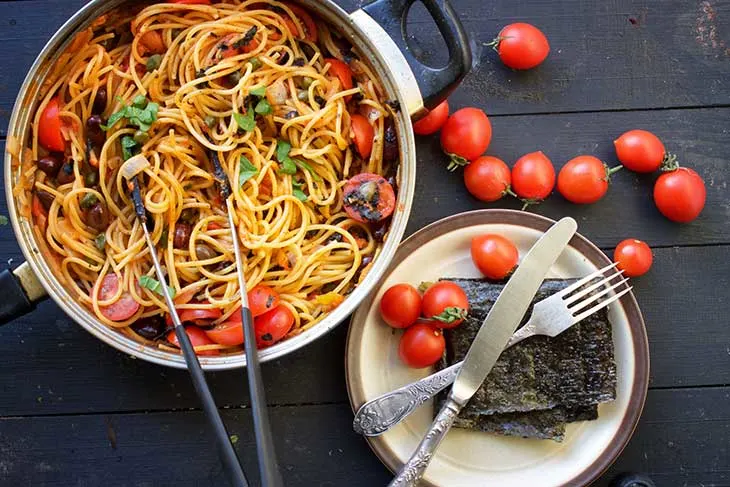 The entrée is served in smaller quantities that include pasta and meat or fish. The first course comprises of soup or risotto. You may find pasta served in it also. The Italians believe in balancing their food and hence in the main course, they serve meat or veggies depending on what was served in the previous course. If the main course consists of meat, a veggie dish would be served as side dish, complementing each other.
For dessert, cakes, pastries, fruits and fruit salads are served. The Italian meal remains incomplete without a cup of coffee or espresso. Wine forms an integral part of the meal with their type depending on the meals that have been served.
Popular Italian dishes
It's difficult to sum up the Italian cuisine in a top 10 or even top 20 best Italian foods list. There are so many dishes with their regional variations that it would need a lifetime to sample them all and consider oneself a connoisseur of the Italian cuisine. However, here are a few of the most iconic Italian dishes that represent the variety and depth of the Italian cuisine.
Italian foods
Let's start with pizza as it is the most popular dish in Italy which has become a global dish nowadays. Whether you are in New York or Turkey, Spain or Tokyo, you would find Italian pizza and pasta everywhere. However, if you happen to be in Italy, try the original ones from the local eateries in Naples.
Yes, Pizza Napoletana captures the essence of Italian cuisine with its simplistic recipe using fresh and pure ingredients. Flatbread topped with mozzarella cheese, tomatoes, and olive oil – simple to sound but heavenly to taste when made by deft hands. Each of the items is grown or procured from special places to create unforgetful pizzas. Margherita pizza is the most famous type of pizza available in Naples which is made in the colors of the Italian flag.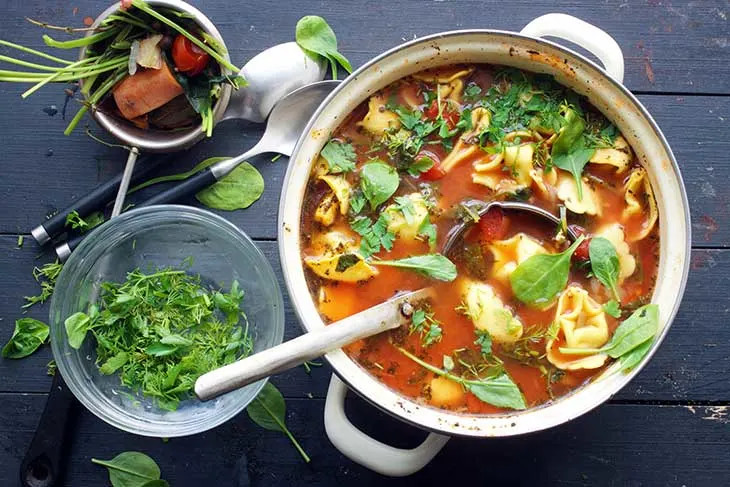 As I mentioned before, bread forms an integral part of Italian fare and Focaccia is one of the most popular types of bread in Italy. Throughout Italy you would find this bread in different variations, however, Genoa and the villages along the Riviera claim to offer the best in taste. Focaccia is often flavored with tomatoes, garlic, and other herbs.
Pasta time now. Yes, Italian pasta is another gift of Italy to the global gourmet and spaghetti happens to be its best avatar. Spaghetti Alla Carbonara is one of the most popular dishes of Rome. This dish is best served as a non-vegetarian fare with black pepper, eggs, pork jowl and Pecorino Romano cheese.
Panzanella is an Italian salad which is the staple of Tuscany. Delicious bread joins hands with tomatoes to create a delicious salad that people enjoy during summer months. You can also add cucumbers and fresh basil to the original recipe along with olive oil and vinegar.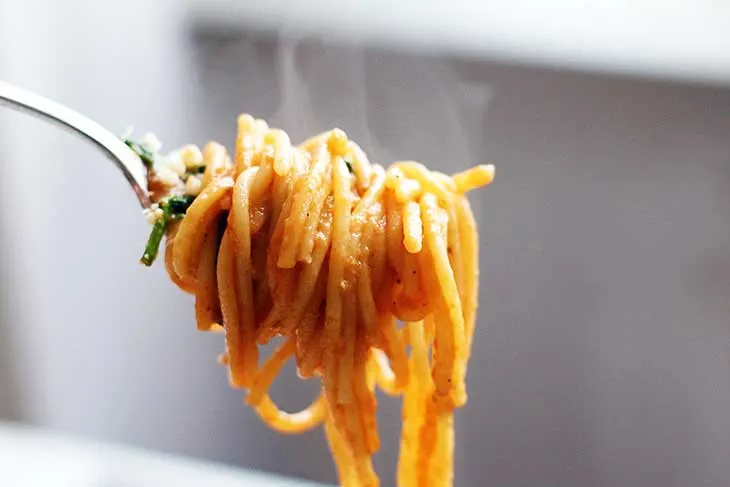 When talking about salads, we have to mention Caponata, a unique warm salad which is primarily made of aubergine. You read it right, aubergine is the star of this dish along with other veggies like onion and celery and whatever you can lay your hand upon. It's the sour and sweet sauce that adds magic to the dish. This dish is a specialty of Sicily. Although it is a veggie recipe some people give it a twist adding octopus to it.
Osssubuco Alla Milanese is another Italian dish worth trying. It's again a non-vegetarian dish prepared with veal shanks which are cooked in white wine and vegetables and meat broth, fresh seasoning of garlic, parsley, and lemon zest. Another popular dish of Milan is cotoletta which is veal cutlet fried in butter.
You can't be in Italy and not taste the wine. What would you like to have with it? Try Cicchetti. In Venice, the traditional wine bars serve Cicchetti with wine. These are small plates of food that go well with wine. Pieces of vegetables or cod are used to prepare it.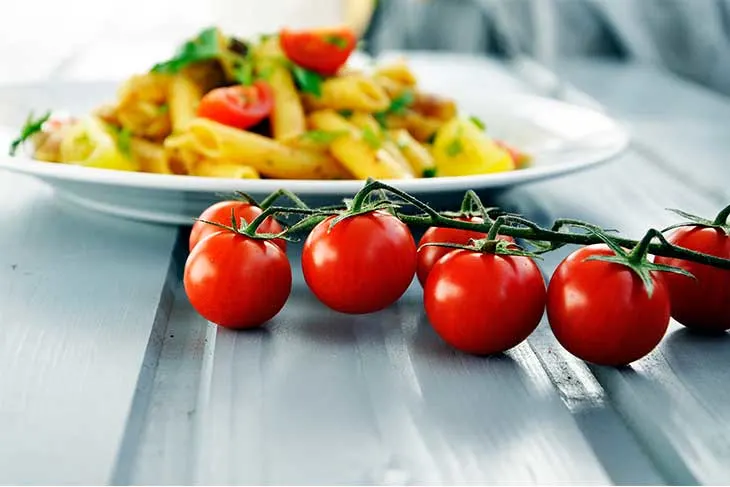 The best thing about enjoying Cicchetti is that you get to enjoy them in small joints where the natives flock too. So, you can enjoy hearty conversations with the Italians along with tasting their yummy food and wine.
If you love bread, try it topped with some Burrata. Originally prepared in Puglia, this Burrata is a type of cheese made from mozzarella and fresh cream. You can have it with pasta or any salad or simply spread it on crusty bread for a comforting meal.
Truffles is another exclusive delicacy of Italy. Available in two forms, white truffle, and black truffle.
Coming to Italian desserts, let's focus on gelato first. The creamy frozen dessert proves Italians expertise in inventing new foods. You must have tasted it many times in your city, but when in Rome or Bologna, don't forget to try the original gelato in its homeland. The rich taste of fresh cream and natural flavors make gelato an all-time favorite with people.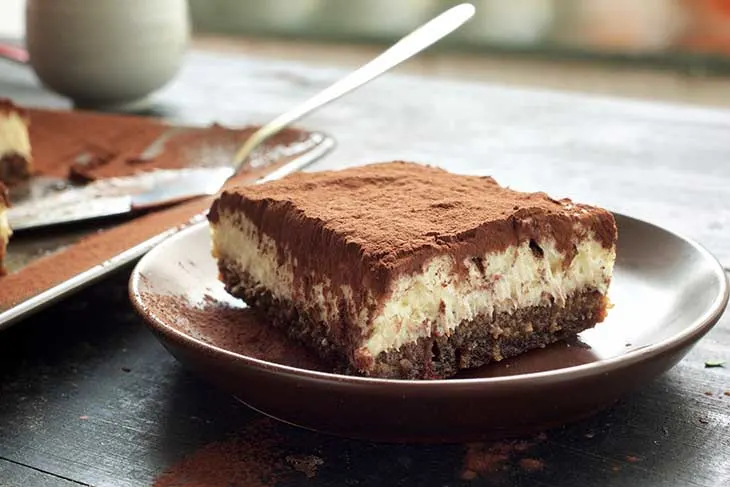 Tiramisu is an Italian dessert which is enjoyed by all after dinner. It's a unique combination of layered mascarpone cheese and coffee-soaked ladyfingers. In some recipes, instead of ladyfingers, cookies are also used.
You have two ways of enjoying coffee, try Starbucks or any other coffee shop in any part of the world or drink it like the Italians. You need a complete guide to drink coffee like Italians with its nuances. The coffee-crazy people of Italy have it in different ways but Trieste holds the position of the finest café culture. We hope you know what you have to do if you stop over in this city.
Italian drinks
Grappa, Cynar, Amaro, and Amaretto. Are you wondering what these are? These are hard liquors that are served as a class of drinks termed Digestivo. Heavy Italian meals conclude with a Digestivo to make your stomach settle down.
The best thing about Italian fare is that it can be adapted according to your taste and the ingredients available. So, you can give twist to the traditional dishes and come up with new and innovative ones to show off your culinary skills.
Colorful, flavorful, simple yet sumptuous – that's Italian food for you. Try this cuisine that is as exciting and adventurous as the history of the country itself. With every city and village in Italy, you would find nice cafes and restaurants serving authentic Italian dishes that would fill your Italian travel diary with delightful food anecdotes. So, start the journey today and don't forget to keep me posted about your gastronomical discoveries.