This quick one-pot Italian pasta recipe is the ultimate comfort meal! It's so easy to make and uses only simple, flavorful ingredients.
When in Italy, eat like the Italians! Ever since we moved here in Milan, we've been eating pasta like crazy! I'm not used to eating this much pasta but it's quick, easy to make, there's a huge variety of pasta types in the stores and also we were kind of "forced to", as fresh produce is not only quite expensive here, but also extremely limited!
This was pretty shocking for me, coming from Romania where you can find so many types of fruits, vegetables and greens at very low prices.

Back home, I used to eating pasta once a month, now I eat it 5 times a week! Hehe… I'll have to start jogging soon or else that pasta belly will start to grow. :))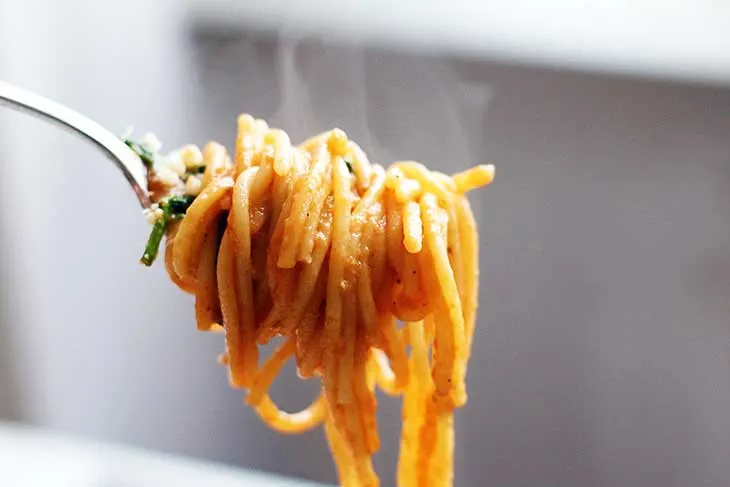 Anyway, we are starting to discover new supermarkets and even though they cannot be compared to the ones in Romania when it comes to fresh fruits and veggies, some of them are quite nice. I was able to find really cheap spinach, valerian, arugula and other greens, so we started eating more salads. Canned chickpeas, lentils and beans are also extremely cheap in some stores, even at better prices than in Romania, so…can't wait to make some hummus!
I will talk to you more about my experience in Milan in the Living in Milan travel section on my blog. I will tell you about how you can find rent here, all about transportation, finding the best supermarkets and of course…eating at the best restaurants in the city! Stay tuned! 🙂
So, here's my first one-pot Italian pasta recipe! It's budget-friendly, extremely easy to make, quick and delicious! Hope you'll like it and give it a try! More than that, this is an authentic Italian pasta recipe that you will love! Let me know how it turned out!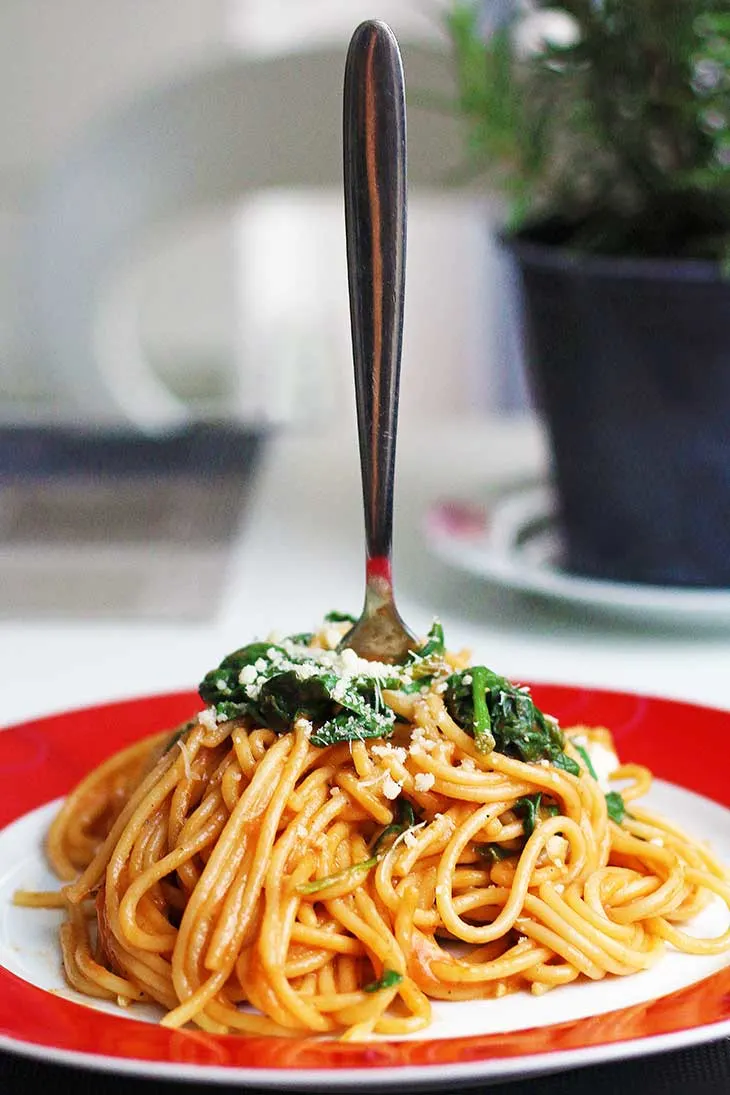 Yield: 6-8
One-Pot Italian Pasta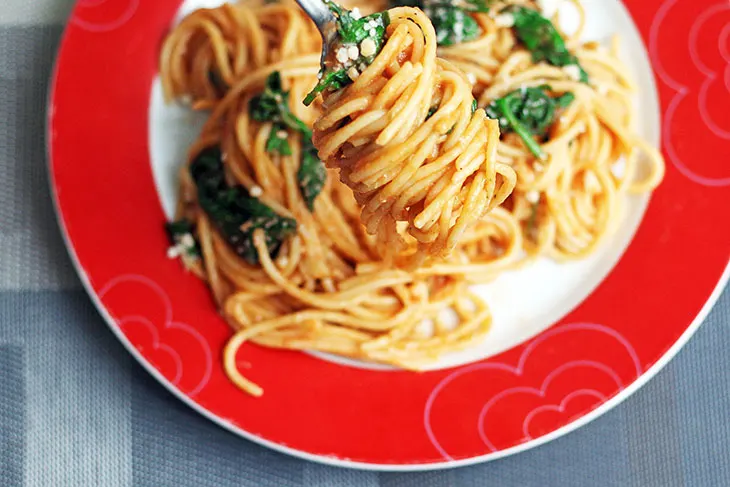 This quick one-pot Italian pasta recipe is the ultimate comfort meal! It's so easy to make and uses only simple, flavorful ingredients.
Ingredients
500g (17.5 oz) spaghetti, You can use gluten-free spaghetti, if needed
~500ml (2 cups) tomato juice, passata
6 garlic cloves, minced
a handful of fresh basil, chopped
5-6 handfuls of fresh spinach
2 Tbsps grated parmesan, optional – vegans can skip this or replace it with some nooch - nutritional yeast flakes
1 tsp onion powder
1-2 pinches chili flakes
½ tsp ground pepper
Salt, to taste
Instructions
Add water into a large pot and bring it to a boil. Add ½ tsp of salt.
When it starts boiling, add spaghetti.
Cook spaghetti for 8 minutes.
Drain almost all the water, but leave just a little bit on the bottom (about ½ cup).
Put the pot back on the stove at low temperature.
Add tomato juice and stir.
Add garlic cloves, salt, pepper, onion powder, and chili flakes.
Cook for 3 more minutes, while stirring occasionally.
Add basil and 1-2 handfuls of spinach. Stir and cover the fresh leaves with the hot pasta. It will steam in a couple of seconds.
Add the rest of the spinach and stir. Let it steam in the hot pasta.
Cook for 2 more minutes and remove from heat.
Add grated parmesan (optional), stir and cover with a lid.
You can serve it in about a minute.
Nutrition Information
Yield
8
Amount Per Serving
Calories

309
Total Fat

1.9g
Carbohydrates

57.6g
Protein

15.2g