Get 10 awesome, tested veggie burger recipes even omnis will love! These veggie burgers have meaty textures, great ingredient blends and delicious flavors! 
Who doesn't love a yummy, delectable burger? While burgers are great to taste, too much grease or unhealthy fillings can adversely affect health in the long run. That is why I have come up with a way so you can continue to enjoy burgers without worrying about health and fitness.
Some of these veggie burger recipes are for veggie burger patties only. Just add a burger bun, some sauces, lettuce leaves and veggies and you can make a veggie burger on no time!
Go vegan – these 11 mouth-watering veggie burger recipes will leave you asking for more.
---
It's time to stop worrying about what you're going to eat! I created the meal planner app to help you! Get your personalized meal plan with delicious, healthy, and budget-friendly recipes! GET YOUR MEAL PLAN!
---
Check out my favorite gluten-free and vegan burger buns >>>
Beans/legumes, vegetables, spices, herbs and onion/garlic, egg/similar substitute, breadcrumbs – the perfect veggie burger has it all! Check out this veggie burger guide before going any further with this list!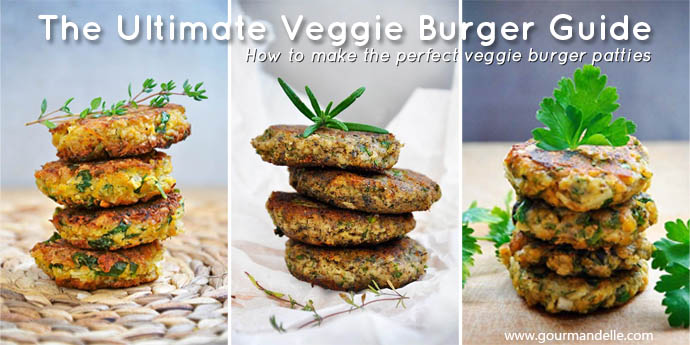 Did you know chickpeas and buffalo sauce is a brilliant combo in a burger? Chop up some green onions, cauliflower, carrots, and celery to ensure it is nutritious as well.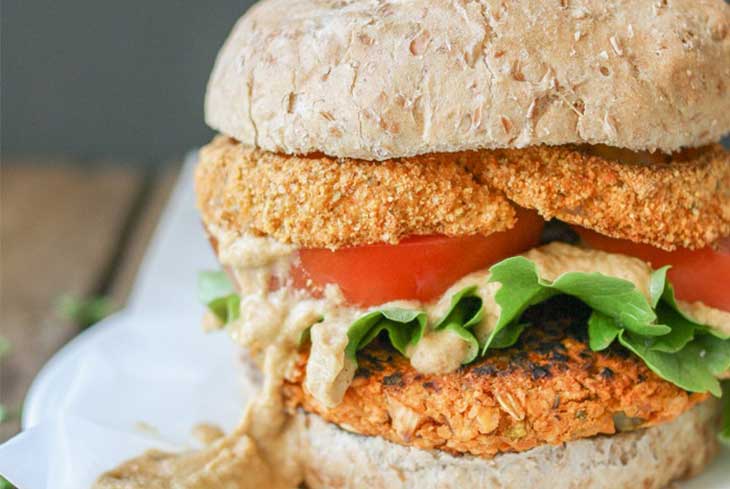 There are so many ways to experiment with lentils and sweet potatoes! Add some parsley, onion, breadcrumbs and potato to create appetizing patties.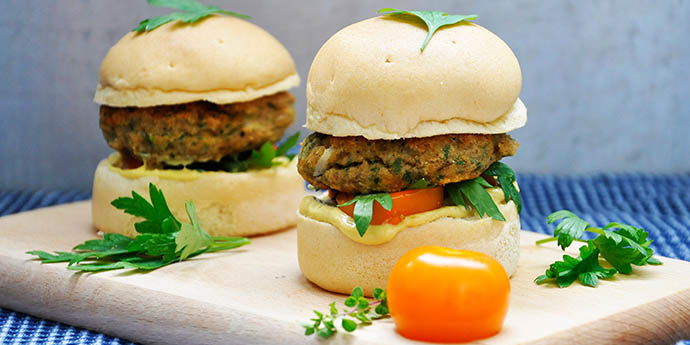 This mushroom burger is packed with cooked brown rice, onions, garlic, thyme, and chickpeas – how could it not taste amazing?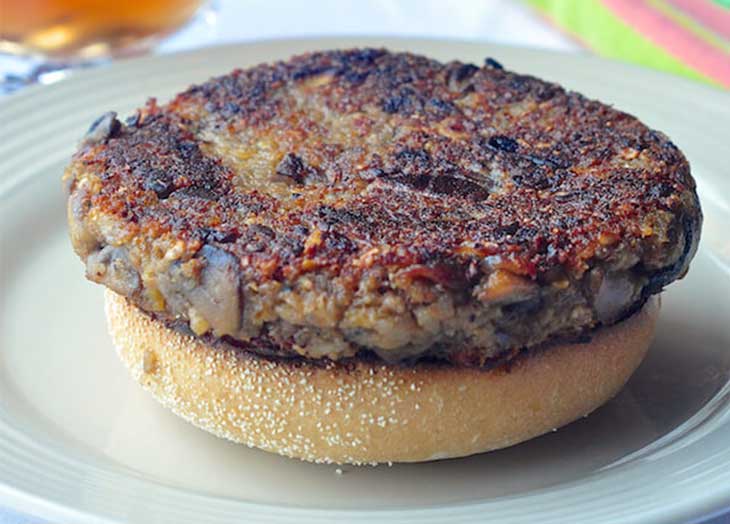 These adzuki beans veggie burger patties are vegetarian, healthy and rich in proteins! These patties resemble very much the texture and taste of ground beef.  This is one of the best veggie burgers recipes I've ever tried so far!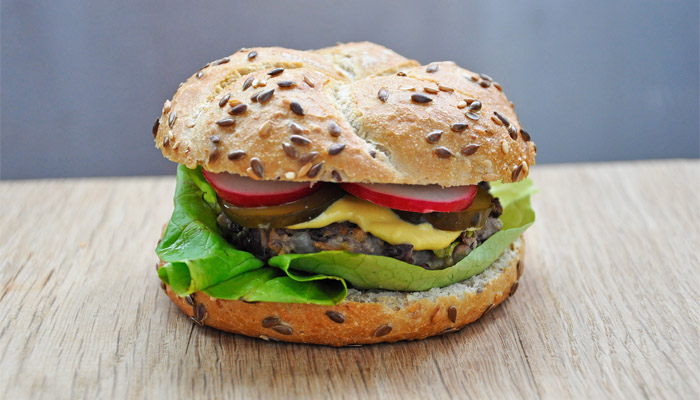 Lentils and amaranth might be an unusual mix, but together their flavor is just out-of-the-world with parsley, onion, and potato adding their own tang.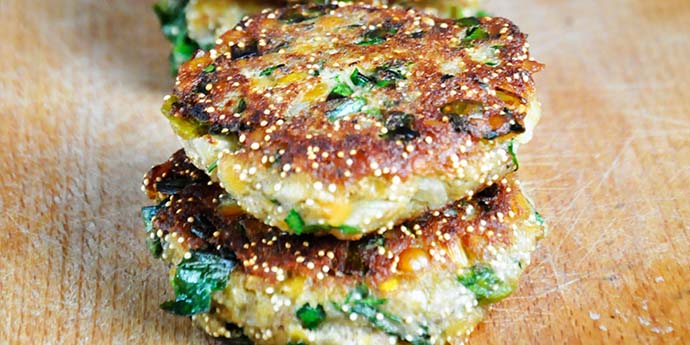 Discover the essence of New Orleans in this savory vegan burger with brown rice, dark red kidney beans, and black beans.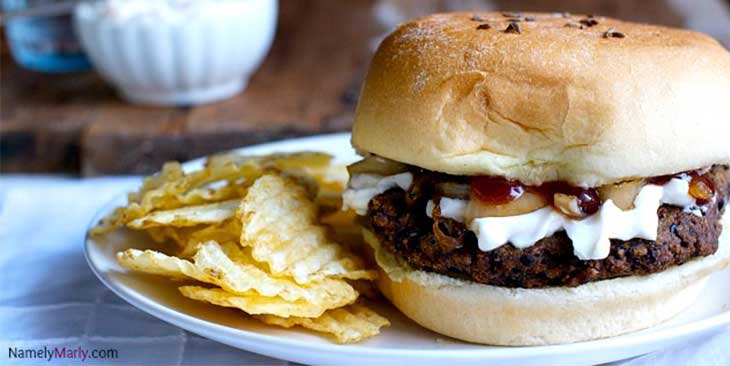 The garnishing – salad leaves, sliced baby beets and pink marie sauce – is quite creative and contrasts well with spicy chili paste used for flavor. Apt for V-day!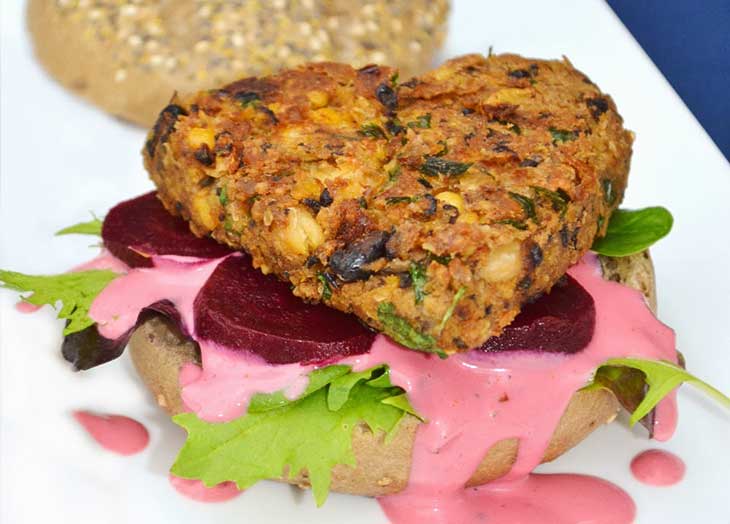 A dash of cumin, cinnamon, cayenne, coriander, clover, and all spice powders are a heady mix that lends a delicious taste when used with lemon and yogurt.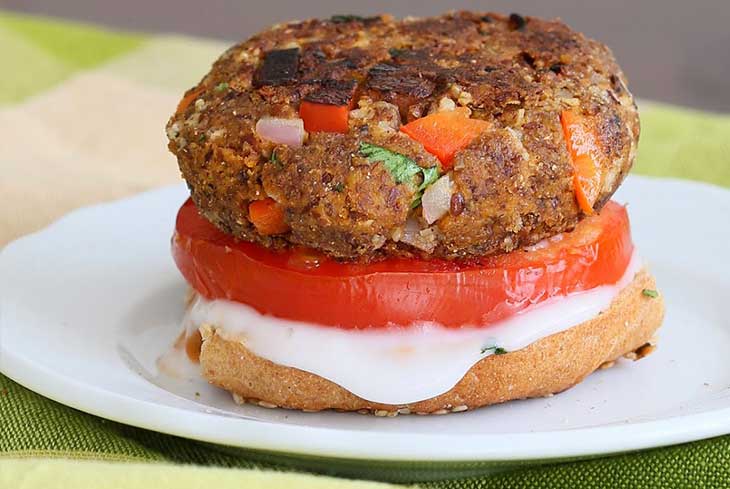 Easy to make, these patties contain mint leaves, green coriander, and chaat masala, apart from tofu and chickpeas as the main ingredients.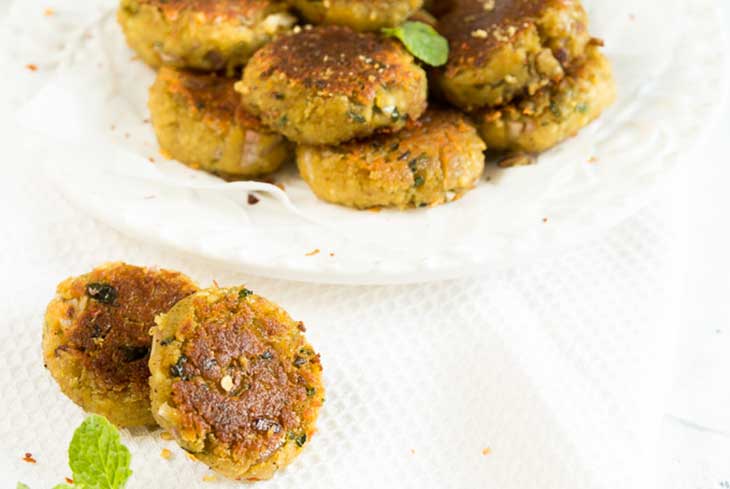 Use avocados, sweet onions, and crisp baby romaine lettuce as add-ons, while the patties are just lip-smacking with brown rice, garbanzo beans, creamy tahini spread and sweet corn.
 
Wow! You will have your hands full for the next few days – ready, get set, and go!