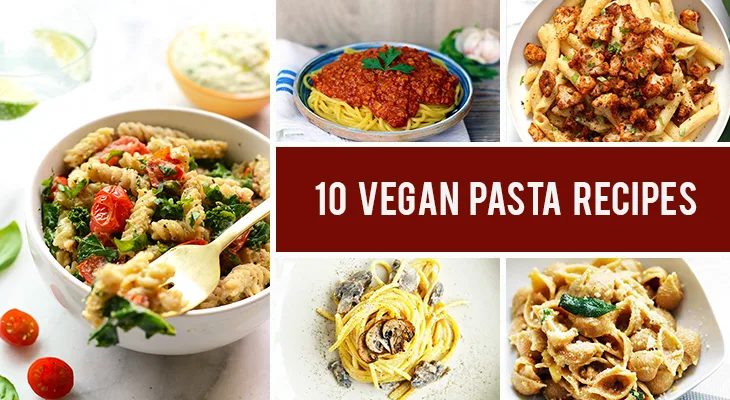 Who doesn't love pasta? Vegan pasta recipes are so incredibly versatile and simple that I'm sure everyone has at least one favorite recipe that they make over and over again! I do that too whenever I find myself short on time or ingredients and I have no regrets.
I'm pretty sure that when I say 'pasta', you'll think of a tasty Bolognese sauce or some delicious Parmesan on top. I'm here to prove you that you can make incredible pasta recipes that are both vegan and easy! You can even make some amazing vegan cheesy pasta recipes that will impress your guests and trick them into thinking it's the real thing!
I think everyone has to cook an Italian vegetarian pasta recipe at least once in a lifetime. The variety of easy veggie pasta recipes is so wide you won't even believe it! Pasta is the one dish that's so comforting and easy to make that you can't ask for anything better, really. Just boil the pasta, toss your favorite sauces and ingredients together and there you go – the perfect lunch or dinner!
And trust me, making vegan pasta is easier than you might think! You can even make it gluten-free and adapt it to your needs and preferences. Pasta is really a dish for anyone, regardless of diet!
It doesn't even matter if you're vegan or not – the recipes that I gathered in the list below can and should be made by anyone that's looking for a quick and filling meal. All these vegan pasta recipes are super easy to make and the results will be finger-licking good!
Here are 10 vegan pasta recipes that you'll want to make again and again – and you should! You will be surprised by how incredibly delicious these dishes can be without spending hours in the kitchen. Try any one of these recipes for your next lunch or dinner – your belly will thank you! Whether you want veggie pasta noodles, healthy pasta recipes or comfort cheesy pasta, you will find something for you in this list.
Click on the link titles to access these best vegan pasta recipes. Many thanks to all the wonderful food bloggers who created these recipes (you'll also find 5 of my favorite pasta recipes here)!
Vegan Pasta Recipes
You have to believe me when I say that this roasted garlic pasta recipe is simply an explosion of flavors and has an incredible taste! You can use this silky-smooth vegan garlic sauce is extremely versatile and can be used as a base pasta sauce for any other recipe you want to make!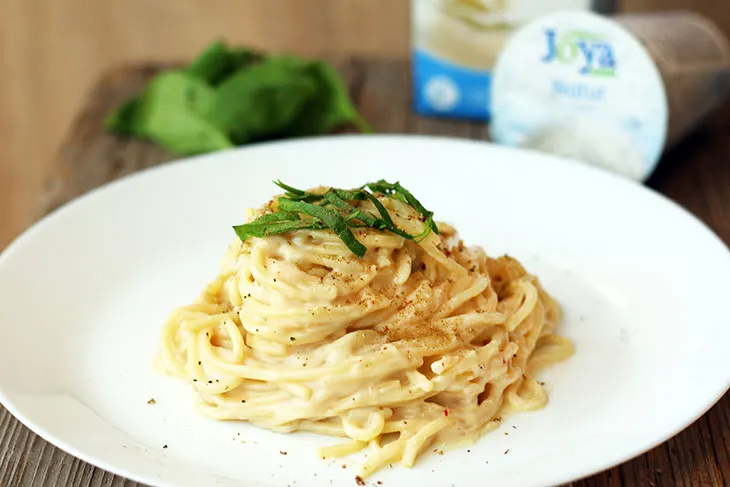 Looking for a quick and easy lunch idea? Then you must try this awesome One-Pot Ratatouille Spaghetti! Just throw all the ingredients in a pot and you'll have one of the best meals ever – with no effort! Use gluten-free spaghetti for an extra saucy result!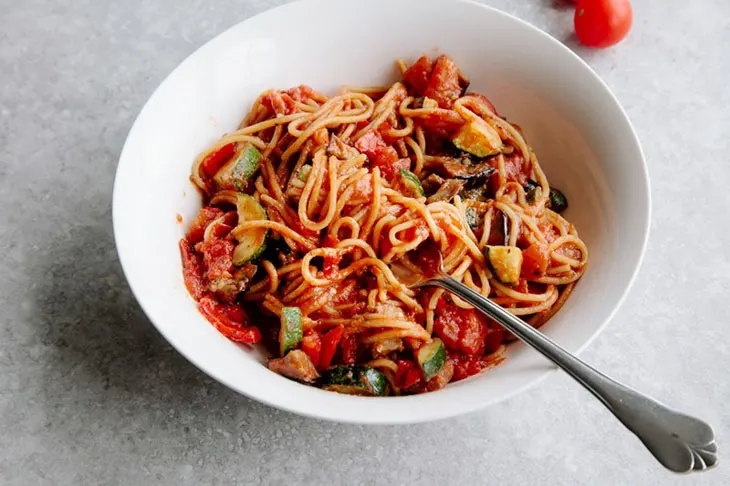 If you're craving the classic bolognese pasta, then you MUST make this vegan version! It has a very similar texture to the traditional, meat-based recipe. It's also super quick and healthy!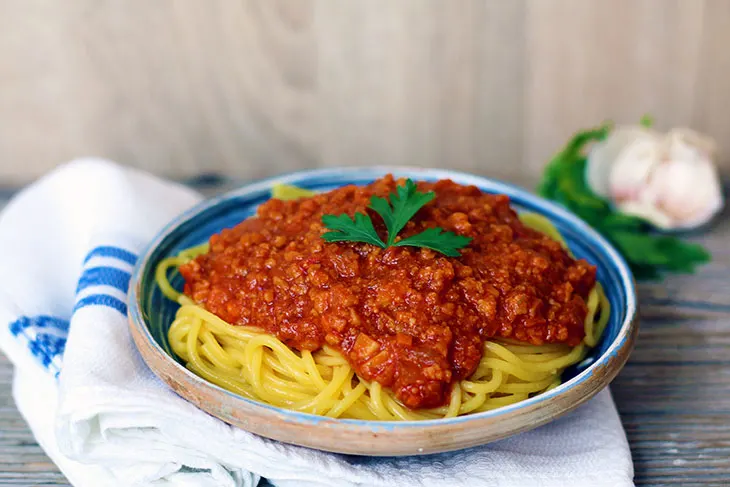 If you're a cauliflower fan, then this recipe was meant for you. Toss the cauliflower in cajun spice blend and put it in the oven to bake. Garnish everything with basil or parsley and you're good to go!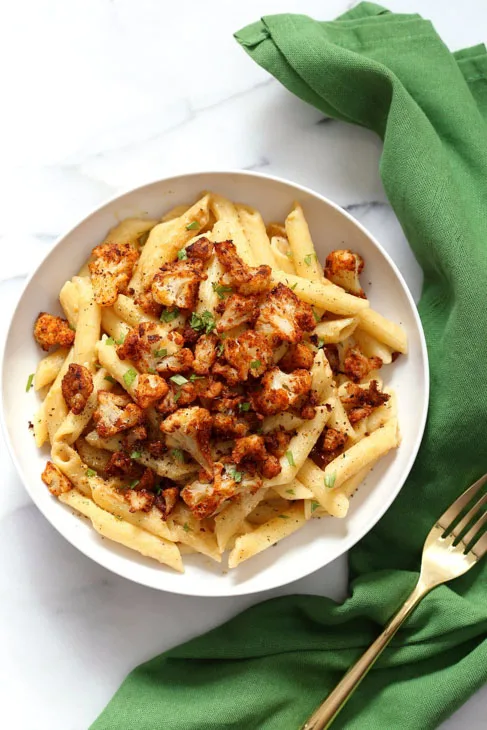 I know it's hard to find a really good vegan Alfredo sauce, but this one is just perfect! The whole recipe is ready in 15 minutes and it requires no blender! What more can you wish for?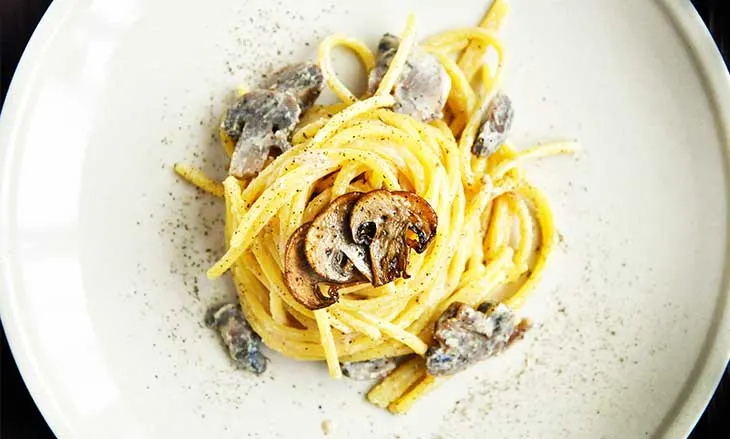 Creamy cashew sauce? Yes, please! The base of this sauce is soaked cashews with some garlic, a whole bunch of basil, olive oil, water, and salt. Incredibly simple and the result is super yummy!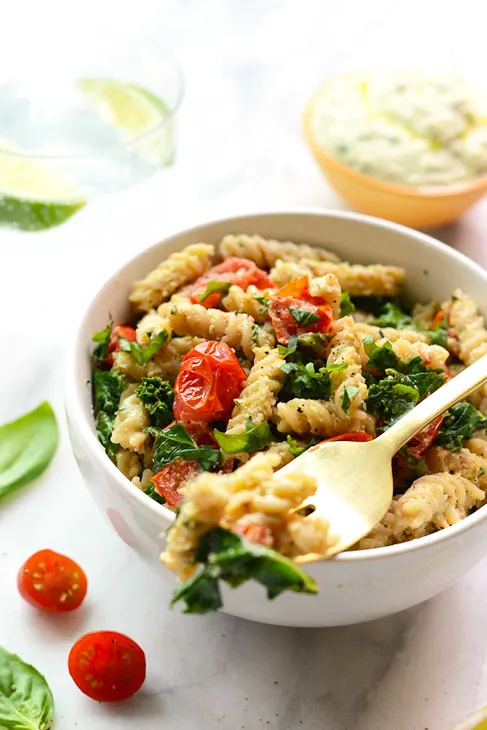 Craving the perfect cheesy pasta? I have the perfect recipe for you! Once you try this, I'm sure you'll love the nut-free, dairy-free nacho cheese sauce and you'll want to eat it again and again!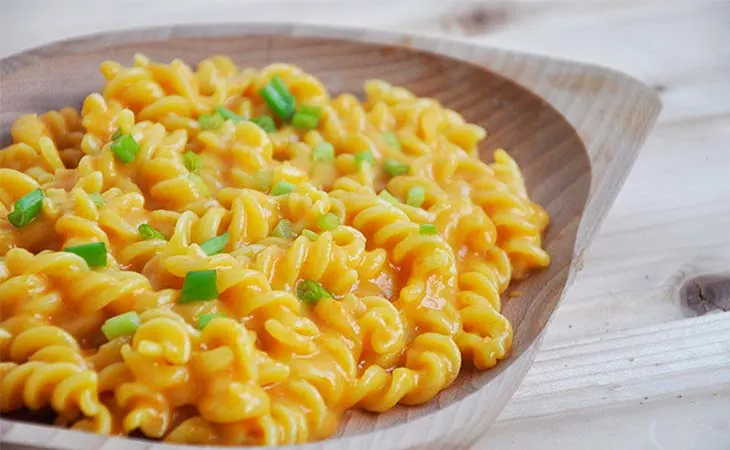 A ragu is an Italian meat sauce for pasta. This recipe is an incredible vegan version for that sauce that uses brown lentils and mushrooms – so tasty and simple, I promise! Just put it on top of your choice of pasta and you'll have the perfect lunch or dinner!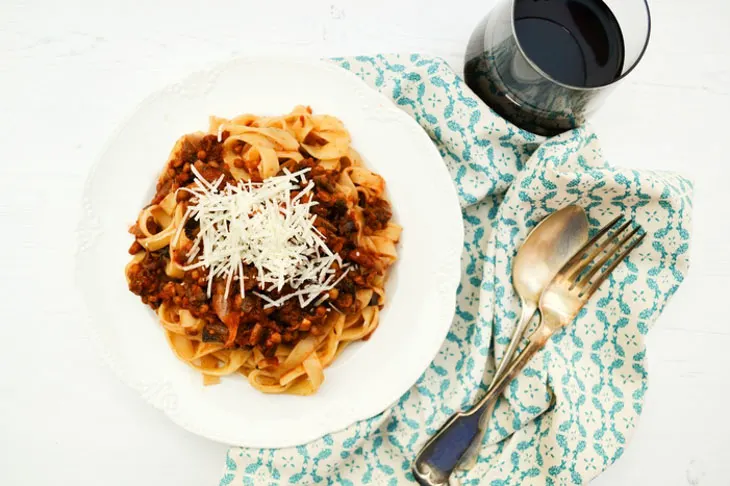 This garlic pasta recipe is inspired by the traditional, Italian pasta all'aglio recipe, and improved with some unique flavors and ingredients. It's so simple you won't even believe it!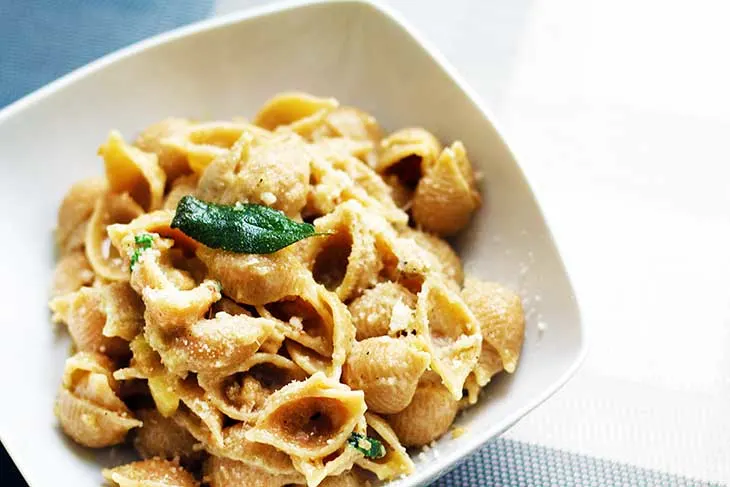 Have you ever tried hummus pasta before? If not, this is the perfect time to do it. This One Pot Creamy Hummus Pasta is ready in 20 minutes and it's finger-licking good!