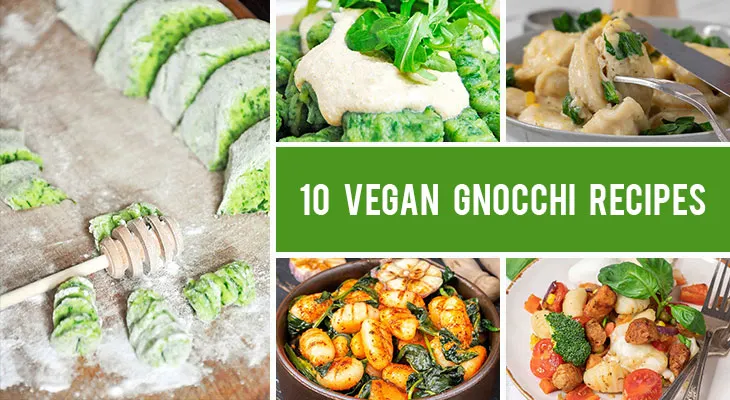 Are you looking for some recipe inspiration? In this list, you will find 10 vegan recipes with gnocchi – healthy, super easy, and quick to make! Give them a try!
Gnocchi is a type of food loved by many and "feared" by most. Why's that? Well, I guess most people have the impression that they're complicated to make, or very time-consuming.
Let me tell you right from the start that this impression is wrong! Gnocchi are so fun to make if you make them from scratch! You just need to boil some potatoes, mash them and mix them with flour and the little bits of heaven are ready to be rolled out into the classic gnocchi shape. And the technique is very simple, trust me! The recipes below will show you exactly how you can do this, so get ready for some fun.
Another great thing about gnocchi is that they're super versatile. You can make them with normal potatoes or sweet potatoes and you can serve them in countless different ways. For example, you can make a gnocchi soup, you can grill them or you can serve them with your favorite sauce.
The possibilities are endless and the end result is guaranteed to make you feel full and satisfied for a long time! 🙂
And because I want to show you just how amazing gnocchi is, I put together a list with great vegan recipes that will blow your mind! You will find here 10 of my favorite gnocchi recipes that I love to prepare as often as I get the chance. From gnocchi casseroles to baked gnocchi or just good old' recipes for saucy gnocchi, these recipes will provide just the inspiration you need for your next meal!
Click on the linked titles in order to access these unique recipes with gnocchi. You will find here many simple and delicious recipes created by some of my favorite food bloggers out there, but also 7 of my own recipes that I totally recommend to try!
Here we go:
Recipes with Gnocchi
I love casseroles a lot – and the reason for this is simple: they're super easy to make, they're versatile and they're just perfect for meal prep. You can make them from whatever leftover veggies you have in your fridge, pop the casserole in the oven and you're good to go. This amazing recipe for veggie baked gnocchi casserole is super healthy, as it includes a lot of colorful veggies – bell peppers, peas, broccoli, zucchini, and more, plus gnocchi. It's so fun and delicious!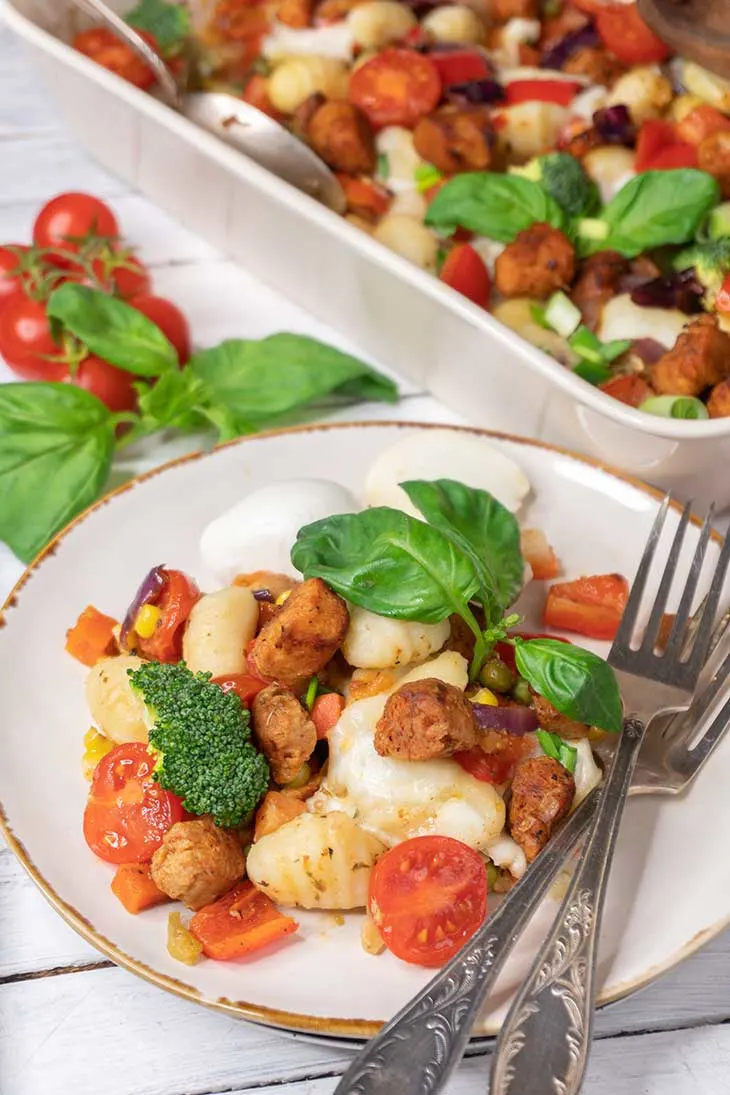 In case you're bored of the classic gnocchi, why not give these sweet potato gnocchi a try? They're super delicious and bursting with flavor! The special thing about this recipe is that the gnocchi are grilled after boiling, which will give them a unique, crunchier texture that is guaranteed to make you fall in love. Then you add a sauce made with cooked spinach, pesto and garlic – what could be better than this? I tell you, nothing!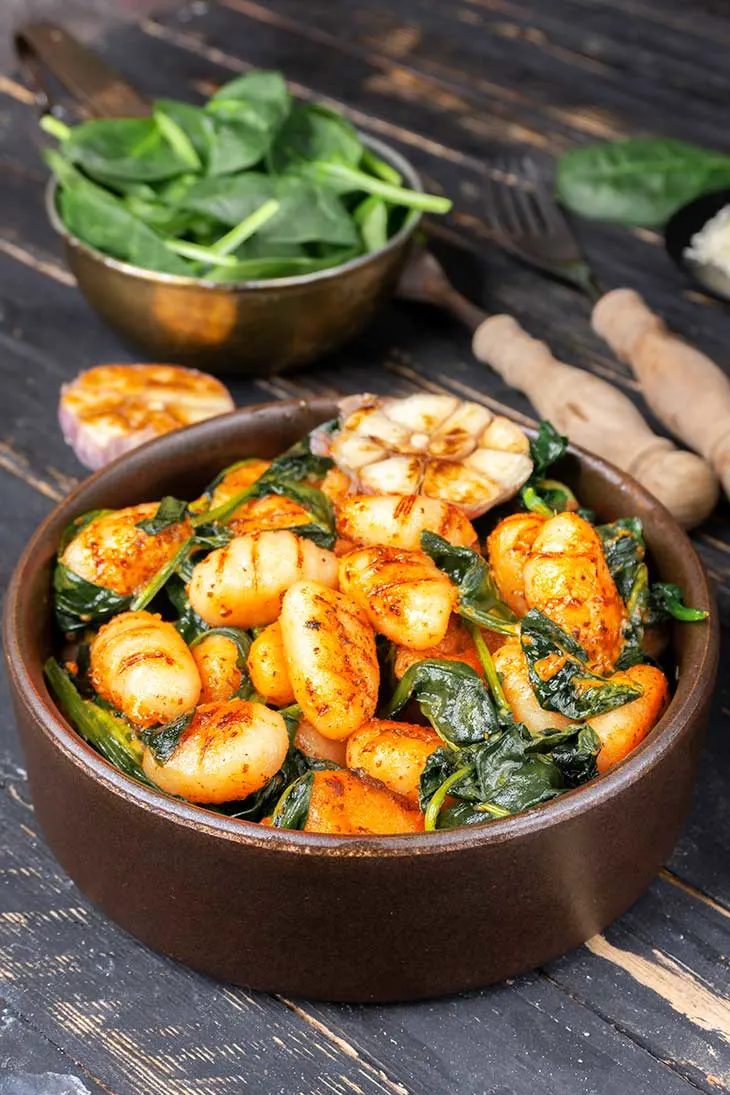 Here's another unique take on the classic gnocchi – gnocchi soup! Yep, maybe you never thought about it but it's actually so simple and delicious! Gnocchi are a great addition to a simple soup, making it more filling and offering a different texture. Forget about the plain boring soup and give this gnocchi soup a try instead! It's filled with yummy veggies, great seasoning, and some vegan soy cream. A match made in heaven!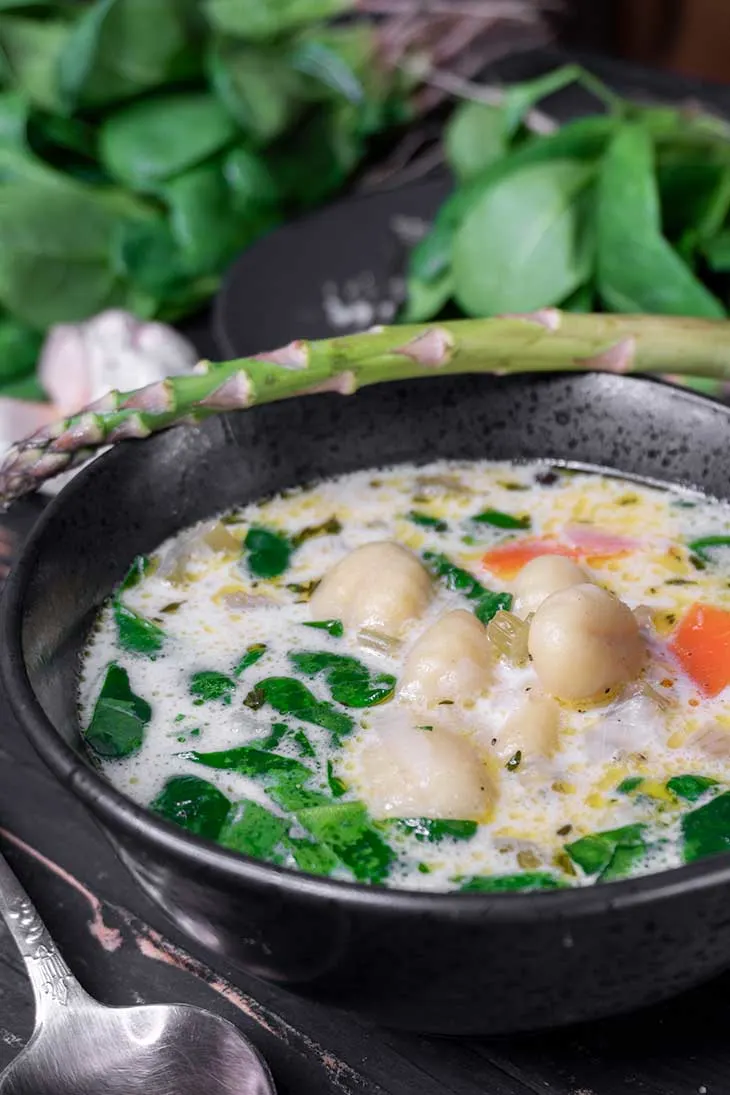 In case you're not blown away by this unique list of recipes with gnocchi yet, lo and behold! Here we have an easy-peasy recipe for vegan stuffed gnocchi – they're similar to ravioli, I might say, only better! I know, it might sound a bit complicated, but the process of making them is actually super easy and I'm explaining it step by step if you click on the recipe title above. Serve them with the recommended homemade sauce and some fresh baby spinach on top and start feasting!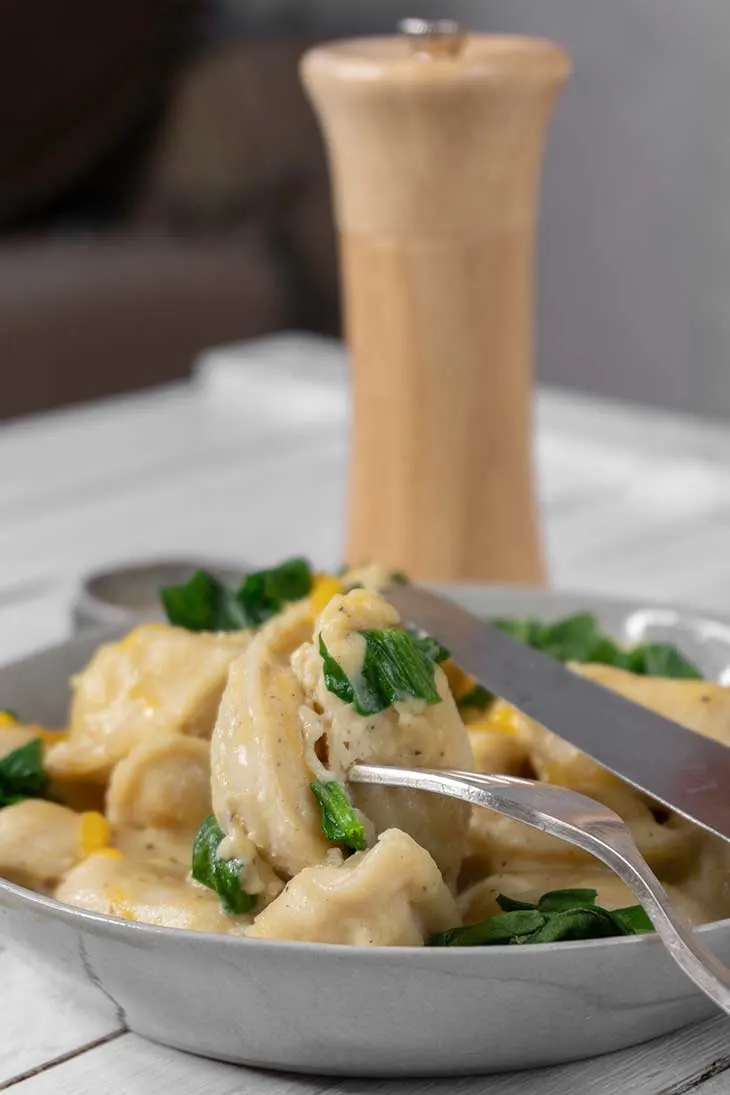 Yes, it's true, gnocchi are not only made from potatoes! Here's a great idea: why not try making some cauliflower gnocchi for a change? They're just as easy to make and the taste is simply incredible. They're soft, flavorful and if you serve them with the classic spinach-garlic combo (I guess you already know by now that I love this taste mix), you're in for a real treat! By the way, once you understand how cauliflower gnocchi is made, you're free to experiment with other sauces as well!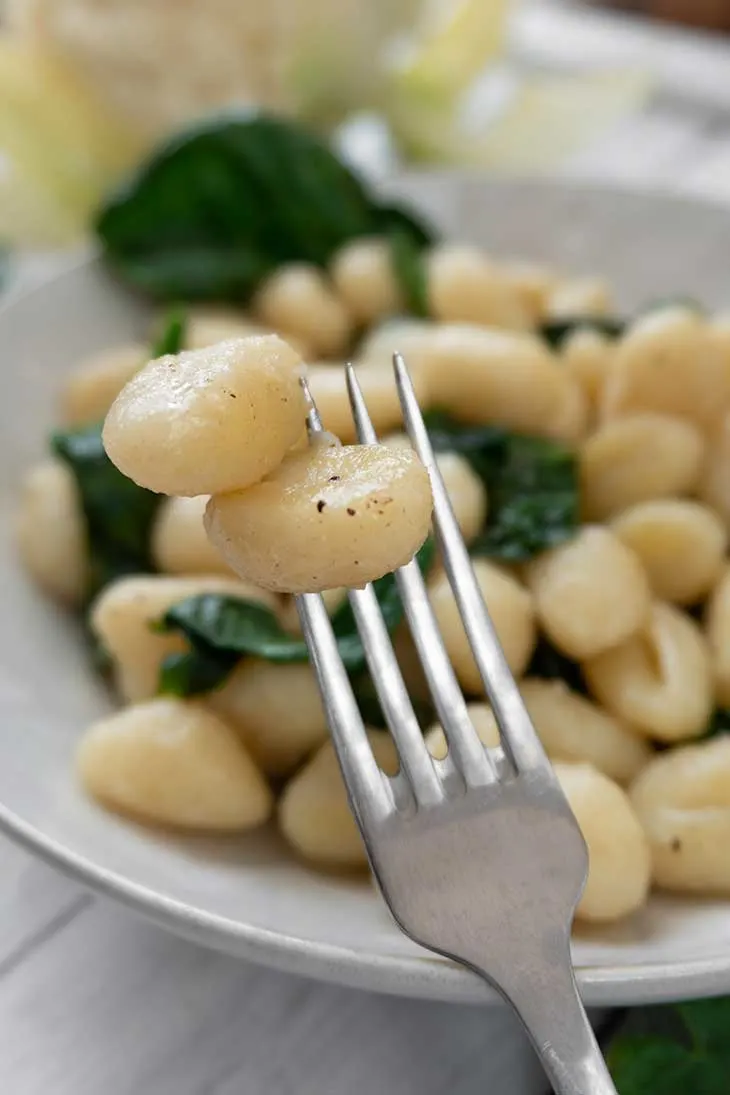 If you're craving something fresh but super filling as well, get ready to be amazed by this recipe for green vegan gnocchi! They're made with wild garlic and arugula and my recommendation is to serve them with a homemade smoked tofu sauce – to die for! This will also be a great activity to try together with your kids – they'll have a fun time!
If you're just getting started with gnocchi, this simple step-by-step recipe will teach you how to make them from start to finish. As I said, making gnocchi may sound intimidating, but the process is fail-proof if you follow my advice! These gnocchi can be served in many different ways, all you need to do is choose! So next time you're craving something filling and yummy, don't be afraid to give this gnocchi recipe a try!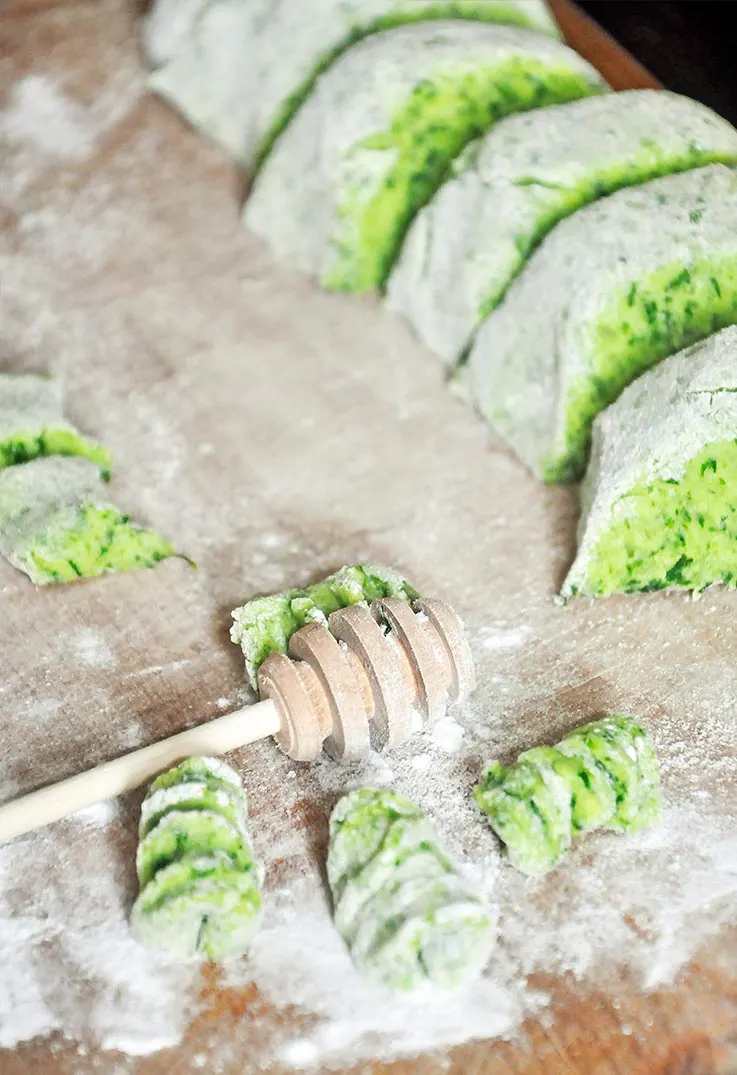 If you're a fan of creamy gnocchi, then you should try one of my favorite recipes with gnocchi out there – creamy baked vegan gnocchi! They're super easy to make, all you need is a bit of patience and a big tray, a working oven and that's it! Bon appetite!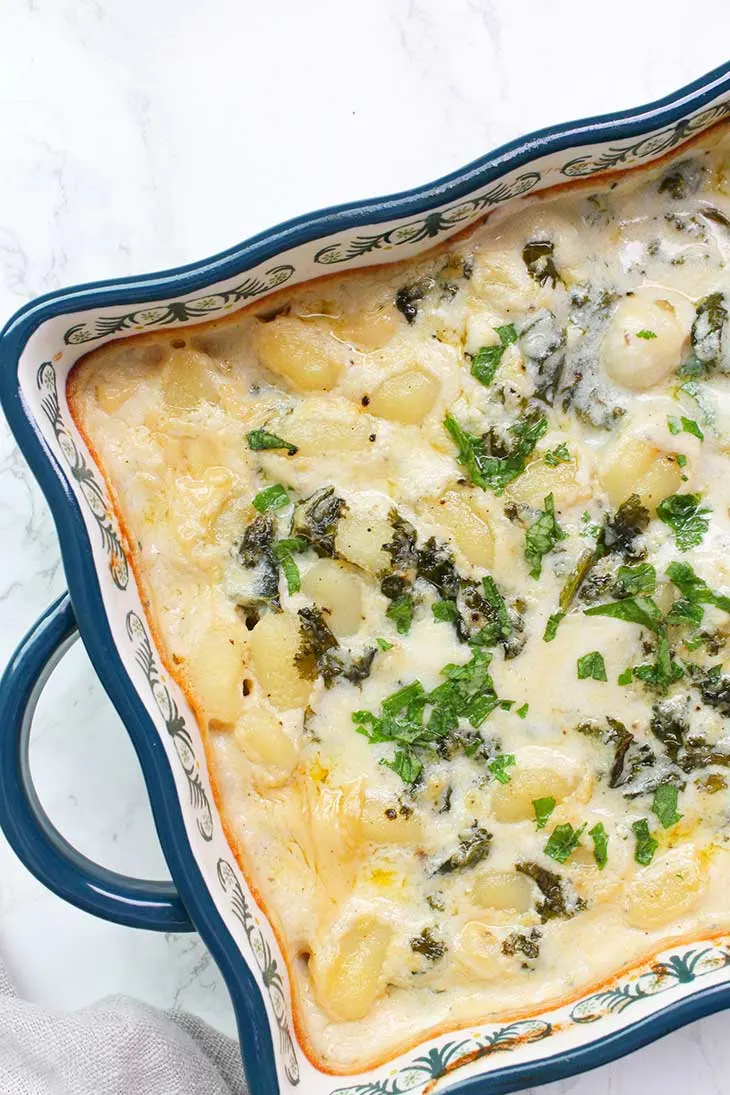 You already know how much I love garlic and gnocchi together and here's another unique take on this classic combo – creamy vegan gnocchi with garlic and kale. Refreshing, delicious, and super easy to make. Give a try and you'll understand what I mean!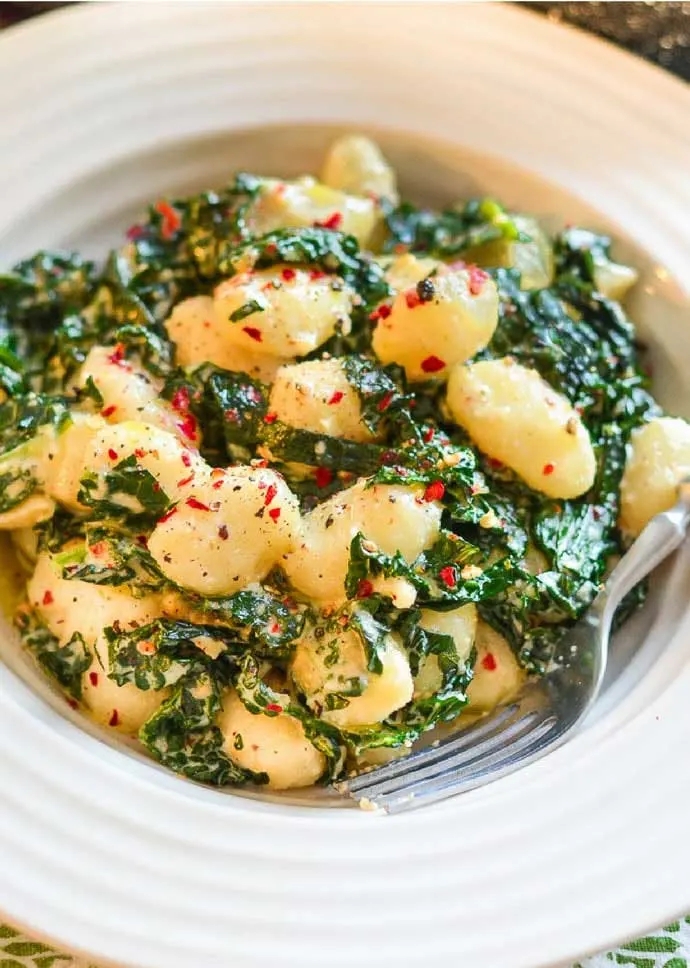 As I mentioned before, gnocchi don't need to be made with potatoes exclusively and this awesome recipe for butternut squash gnocchi is here as proof! They're vegan, they're delicious and they're gluten-free as well, so there's no reason not to try them for your next lunch or dinner. Get ready to be amazed!