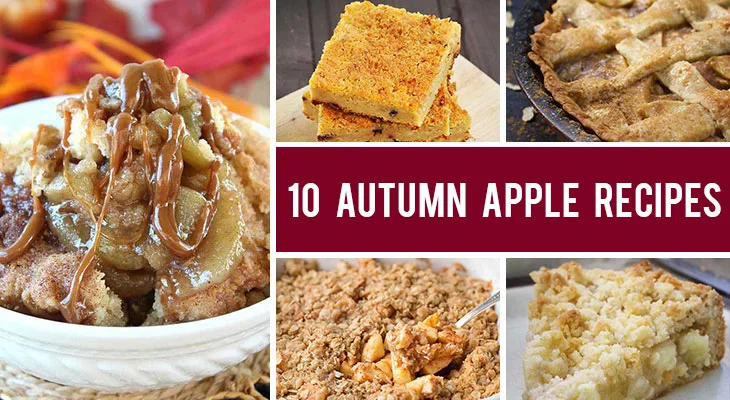 Are you looking for some recipe inspiration? In this list, you will find 10 delicious autumn apple recipes for fall – yummy, super easy, and quick to make! Give them a try!
Apples – who doesn't like them? They're probably the most common fruit, especially during autumn, and they're closely connected to health benefits. You know how they say: 'An apple a day keeps the doctor away!'. Although I'm not sure if this saying is true or not, as I believe we need to do more for our health than just consume apples, it doesn't hurt to include apples in your diet at all.
Plus, regardless of what anyone else says, apples are super delicious! They're light, sweet, sour-ish, and crunchy. And they're also a great ingredient for plenty of desserts!
In case you're planning on including more apples in your cooking and diet in the following months, then this list will help you with a boost of inspiration. You'll find everything apples here, from apple pie to apple cobblers and crisps, plus other international recipes that you're definitely going to love. Plus, all the recipes that you'll find below are super easy to make, I promise!
I hope you'll find enough inspiration here for your next fall dessert, as I tried to add recipes for each and every taste! 🙂
Click on the linked titles in order to access these delicious autumn apple recipes for fall. You will find here many unique and delicious recipes created by some of my favorite food bloggers out there, but also 7 of my own recipes that I totally recommend you try.
Here we go:
Apple Recipes for Fall
Strudel is a famous German recipe, most commonly made with apples. It's basically a pastry filled with a mixture of apples, cinnamon, cardamom, and other yummy spices. If this sounds like a super simple and effective recipe, it's because it is! So regardless if you like German cuisine or not, I urge you to give it a try!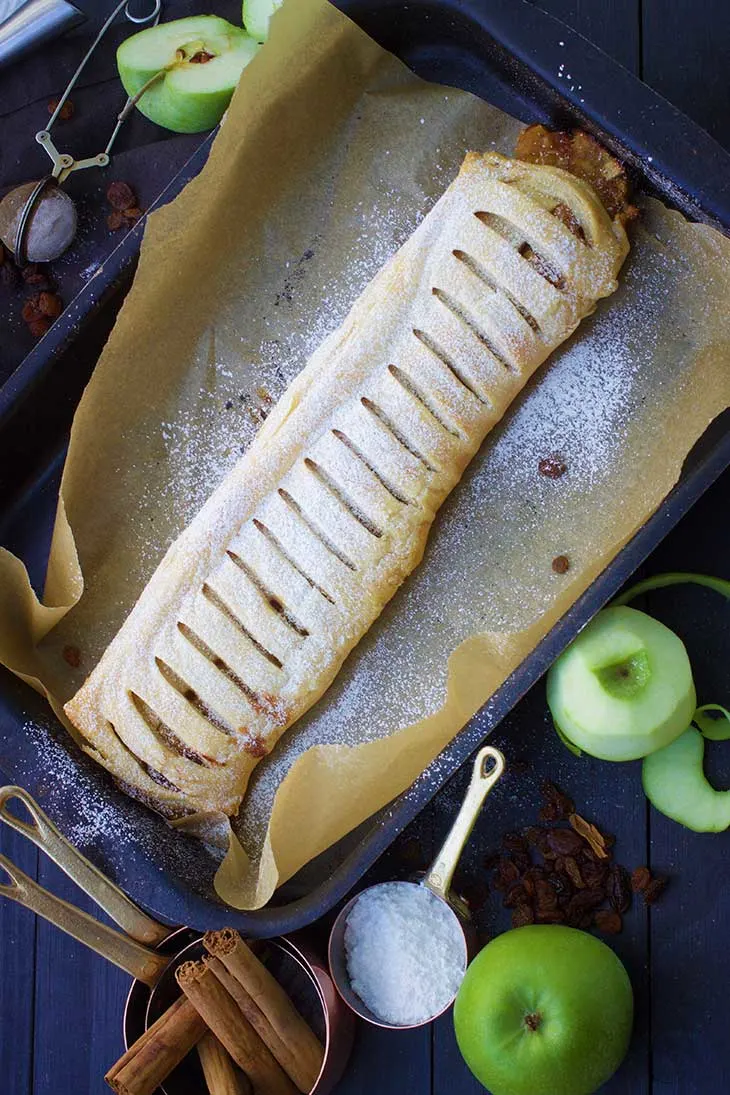 Here's another wonderful German recipe: apple streusel cake, which basically means apple crumble cake. Although its name might sound complicated, the recipe is actually extremely easy and quick! It's actually a pretty simple cake topped with some crumbles, which is why this dessert got its name of 'streusel'.
Ah, yes, the famous apple pie, one of the gems of American cuisine. I guess the apple pie needs no further introduction, as I'm sure you've already seen it in plenty of movies, cartoons, and TV series. I totally recommend trying this vegan recipe for apple pie, as it's one of the best I've ever tried in my life!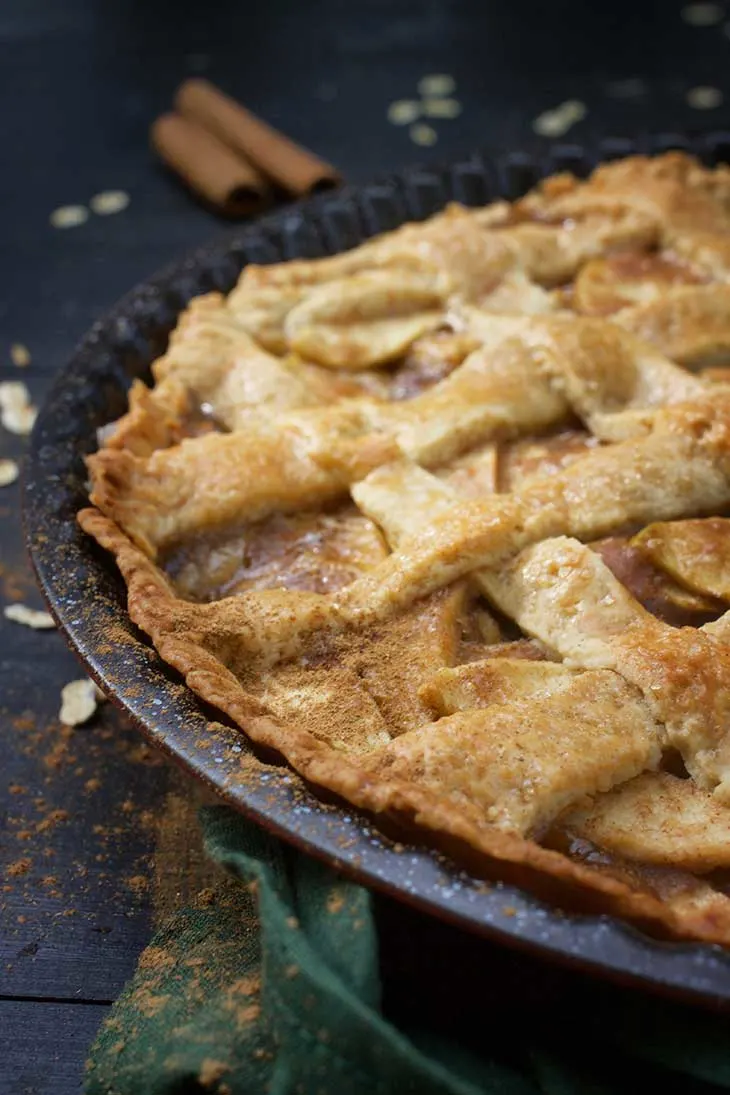 In case you're looking for a fresh, moist, and super flavorful dessert, this one's for you! This fresh apple cake is totally vegan and extremely easy to make. Plus, it makes the best combo if you serve it with a big cup of coffee or, even better, some hot tea! Tip: make this recipe with extra ripe apples for a boost of moisture and flavor! 😉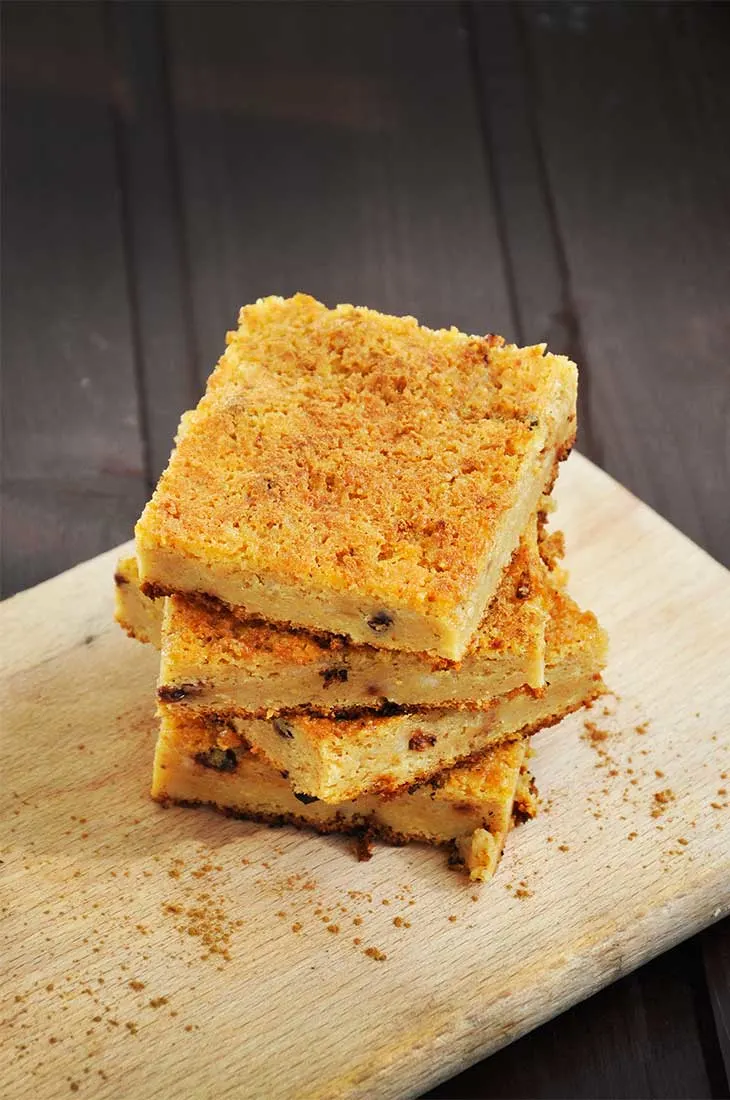 Apples and cinnamon go together hand in hand and this recipe is one of the endless proofs for this statement. But what about combining bananas and apples? Yes, it works too! This wonderful banana cream pie with cinnamon crusted apples is bursting with autumn flavors and it's super easy to make!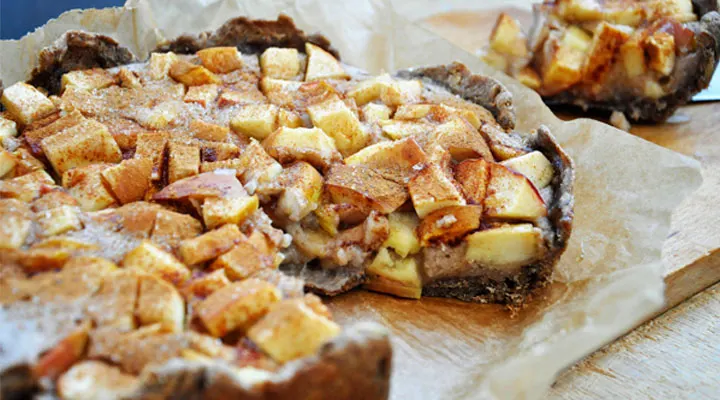 Apple rolls are a famous Romanian dessert that you can find anywhere. I think the two main reasons for this are that apple rolls are super flavorful and extremely easy to make. My grandmother actually used to make a handful of apple cinnamon rolls whenever she had some leftover pastry from the pies she used to bake. So efficient and yummy!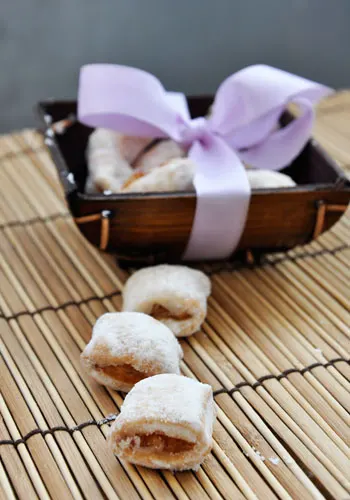 I love all types of apple pies, including the upside-down apple pies, why not? This recipe is super easy to make and the 'upside-down' technique offers an incredible boost of flavor. So the next time you have some ripe apples and don't know what to do with them, try this recipe and you won't regret it! 🙂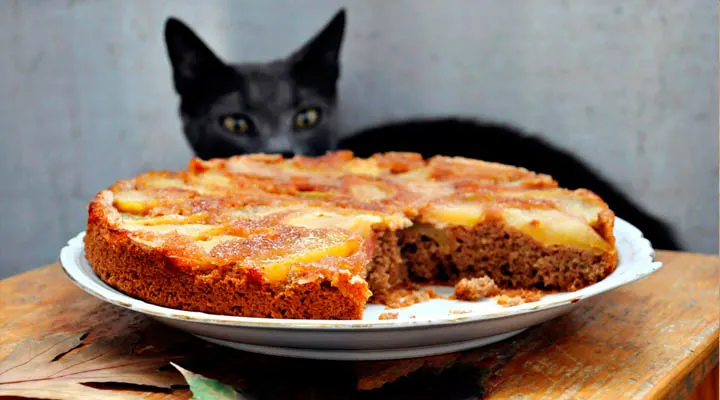 If you love the Swedish cuisine, then you absolutely have to try this awesome apple cake! This recipe is both gluten-free and vegan, so you'll get the best of both worlds. Plus, it's full of flavor!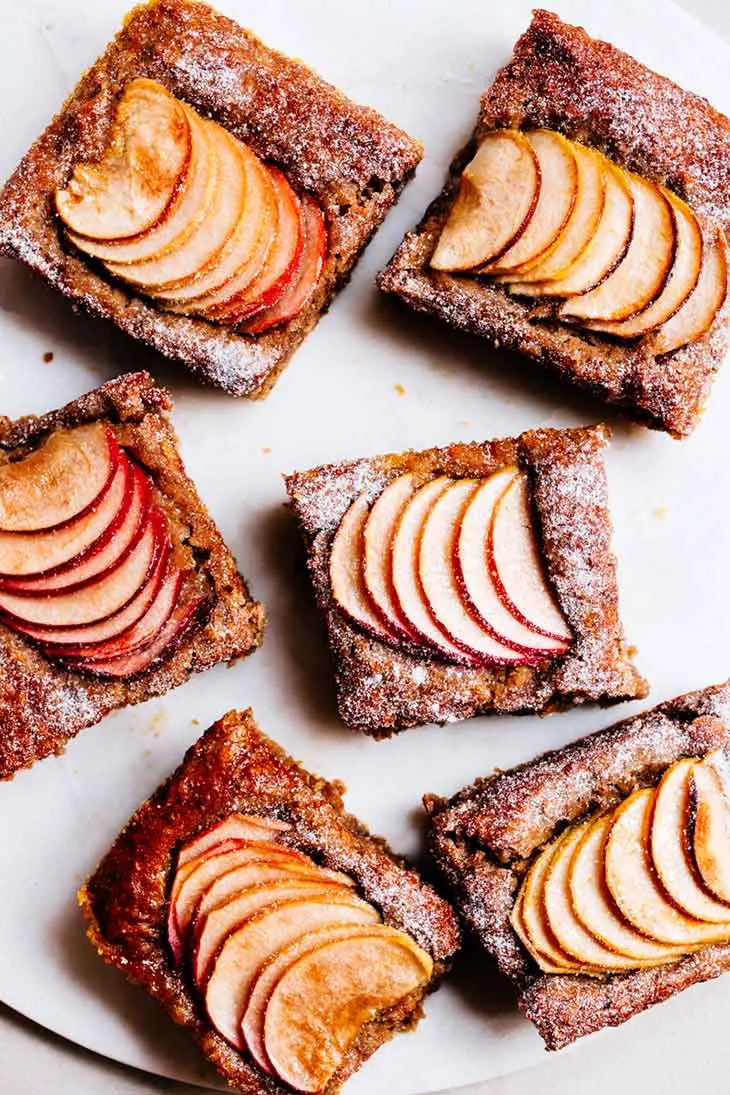 Cobblers are one of my favorite sweet treats ever! And, in all honesty, as soon as I tried this caramel apple pecan cobbler for the first time, I literally fell in love. It's incredibly tasty, the pecan nuts offer a perfect texture, and the caramel on top… simply perfect! Try this recipe and you'll surely end up wanting more! 🙂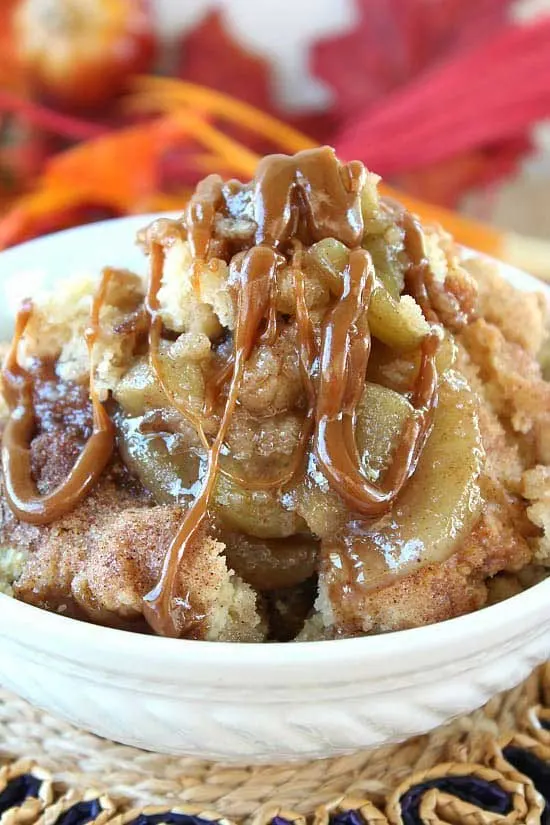 If you're all about old-fashioned recipes and don't like all the Instagram and Tik Tok trends… then you probably know about the apple crisp. It's crunchy, it's yummy and it's super easy to make – the three main things I love about apple desserts!