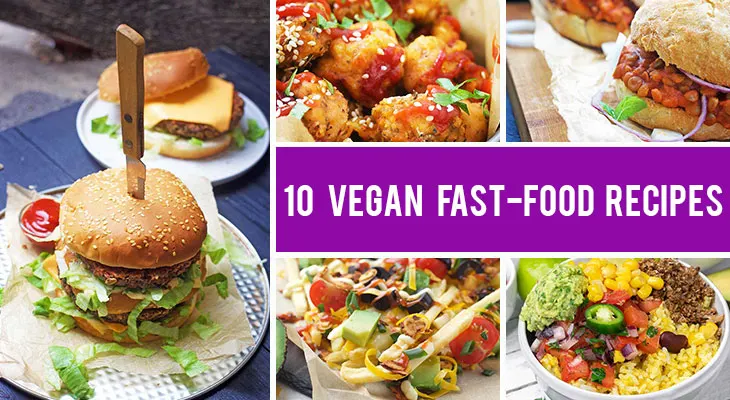 Are you looking for some recipe inspiration? In this list, you will find 10 vegan copycat fast food recipes – yummy, super easy, healthy, and quick to make! Give them a try!
Fast food… this "prohibited" pleasure we're all guilty of from time to time! Just think about the last time you craved some fries, a burger, or some nuggets. I guess it wasn't that long ago, am I right? 😉
Fast food has acquired quite a bad reputation, but we must admit – it tastes so, so good! Ever since I started following a vegan diet, I've been craving a Big Mac or some Greek gyros wrap from time to time. And do you know what? I found my way around it! The solution was easy: I transformed these classic, traditional fast food recipes into vegan deliciousness!
No need to feel guilty or to abstain from your night cravings. Just prepare the vegan homemade alternative and you'll end up with a yummy meal that's also healthy!
Ever since I started transforming popular fast food recipes into their vegan versions, I realized one thing: the process is not that complicated! You just need some knowledge to understand which ingredients can be replaced with their best vegan alternatives in order to preserve the taste and texture and to know which spices and herbs work best. Because it's true what they say about meat: the amazing flavor isn't given by the meat per se, but by the spices you use to season it! 😉
Because I want to make things easier for you, I have done the hard work myself. In the last years, I have made tons of fast food recipes vegan and now I have compiled this amazing list for you to check out the next time you're craving a juicy Philly cheesesteak or some fish and chips. There are vegan alternatives for literally anything now!
I hope you'll find enough inspiration here for your next healthy fast food meal, as I tried to add recipes for each and every taste! 🙂
Click on the linked titles in order to access these vegan copycat fast food recipes. You will find here many unique and healthy recipes that I totally recommend you try. Here we go:
Vegan Copycat Fast Food Recipes
Let's start this yummy recipe list with a classic: chicken nuggets. This was one of my favorite fast food dishes when I was little, so it naturally became one of the first recipes I converted into its vegan version. For this, I used tofu, one of my favorite chicken replacements!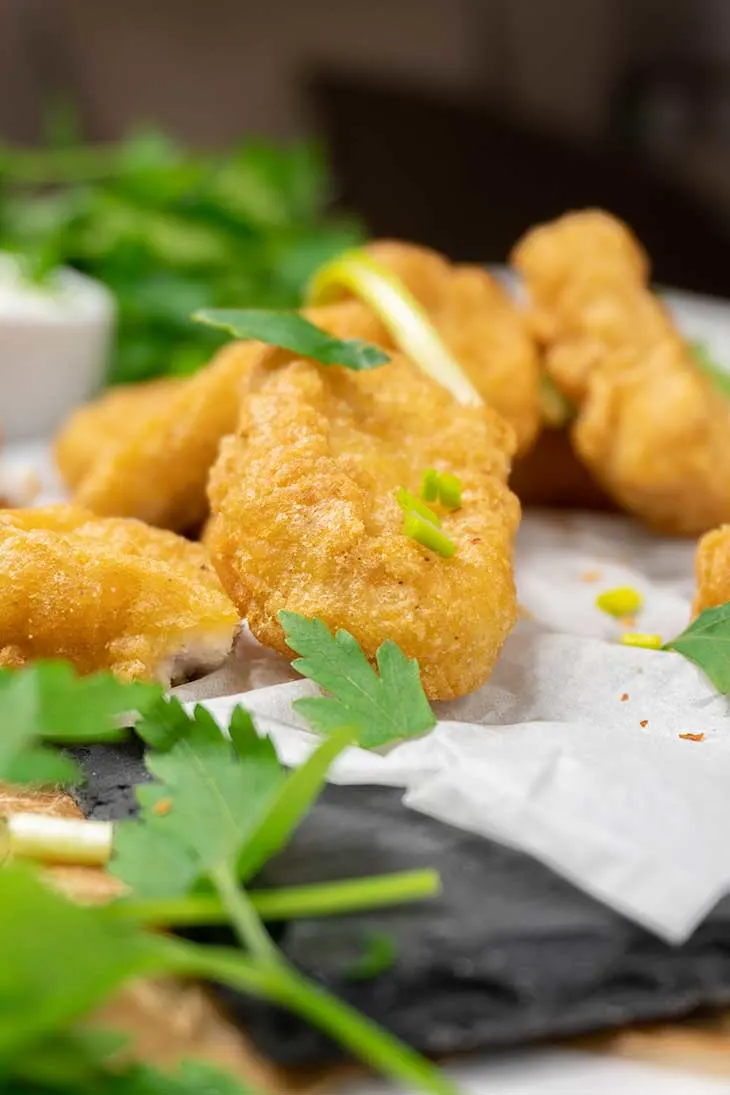 For me, fries are the ultimate comfort food, and the first thing that comes into my mind whenever I think of fast food. They're super simple and delicious. So, the next time you're craving some fries, make sure to prepare this recipe for vegan loaded fries with the best toppings. Delicious and surprisingly healthy as well! 😉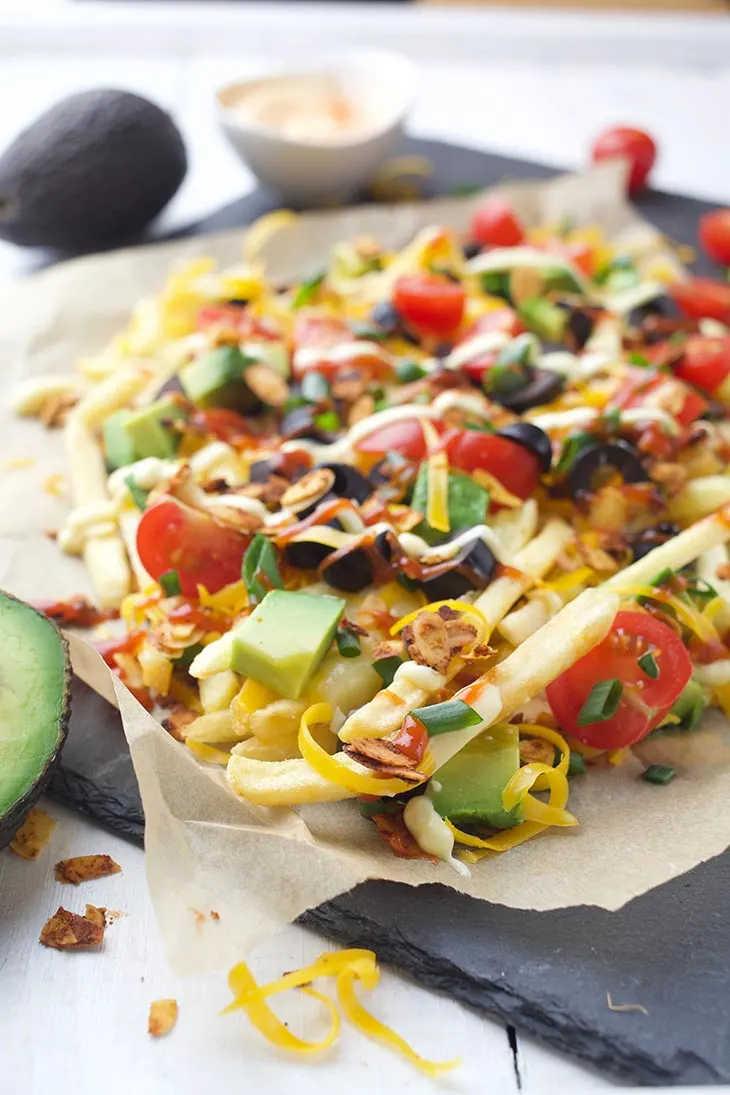 The Big Mac is definitely one of the most popular McDonalds dishes of all time; it's quite iconic! And because I was craving a real Big Mac a lot one year ago, I decided to create my own vegan version. And it turned out amazing, if I may say so myself!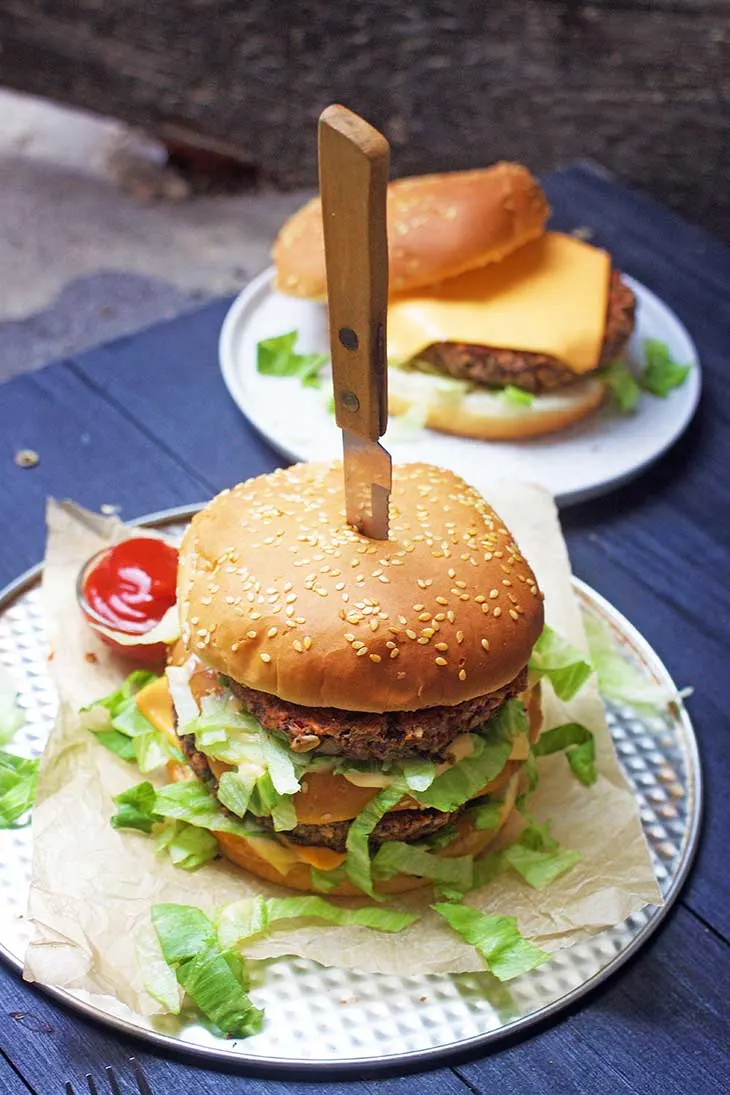 Here's another classic fast-food recipe turned vegan: fried chicken! I used cauliflower this time and the results are simply incredible. It has the same texture and flavors as an authentic portion of fried chicken!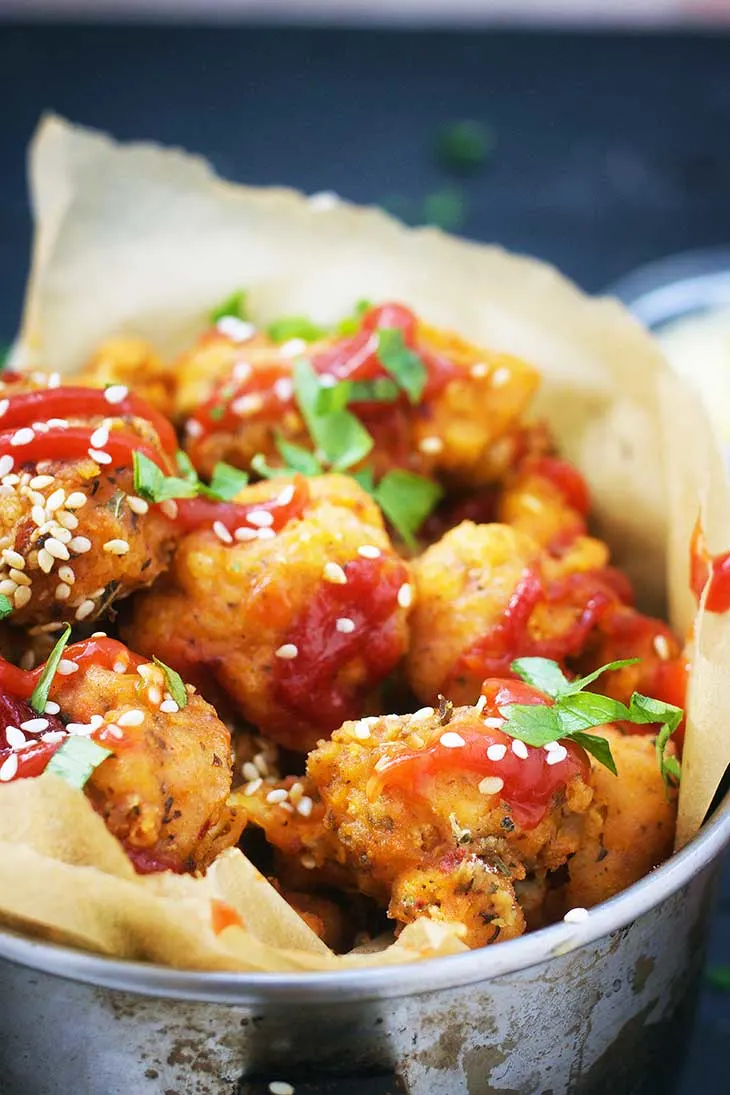 This vegan recipe for fish and chips was one of the most challenging vegan copycat fast food recipes I ever made! That's because the fish flavor is not that easy to obtain if you don't use… fish. But no worries, I found a quick fix by using nori sheets and the results are incredible!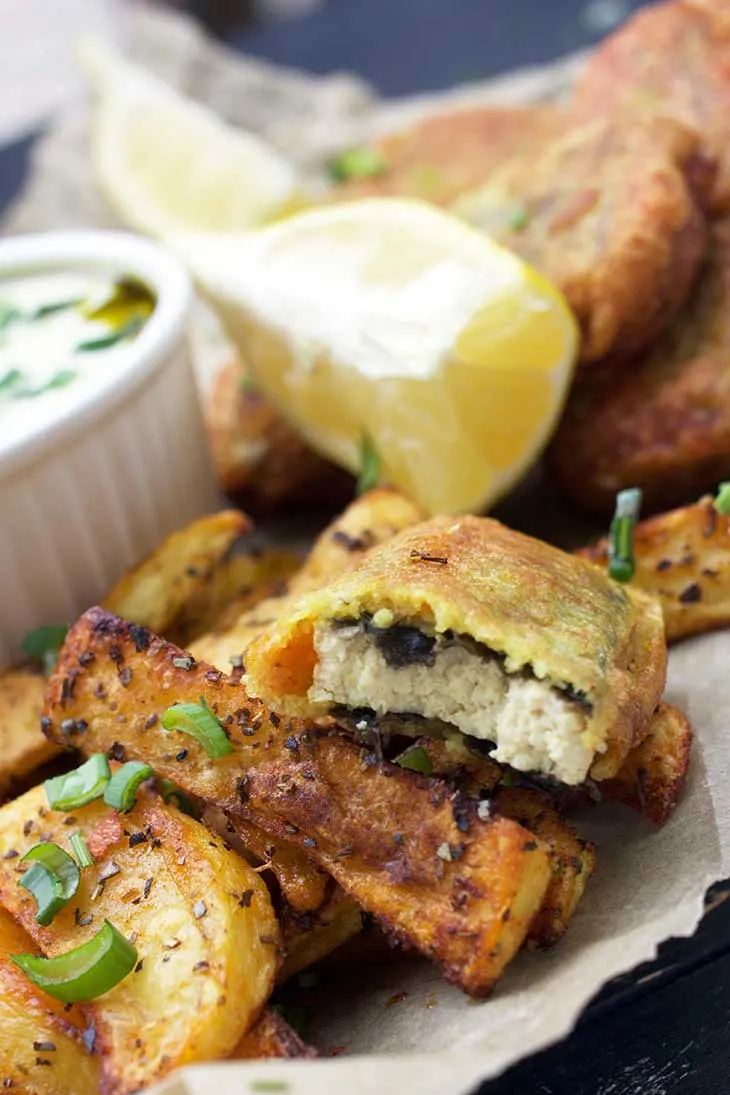 If you love American cuisine, then you MUST know about the Sloppy Joe, one of its most famous sandwiches ever. Well, I'll surprise you again by telling you that making vegan sloppy joes is super easy. You won't even miss the original version, trust me!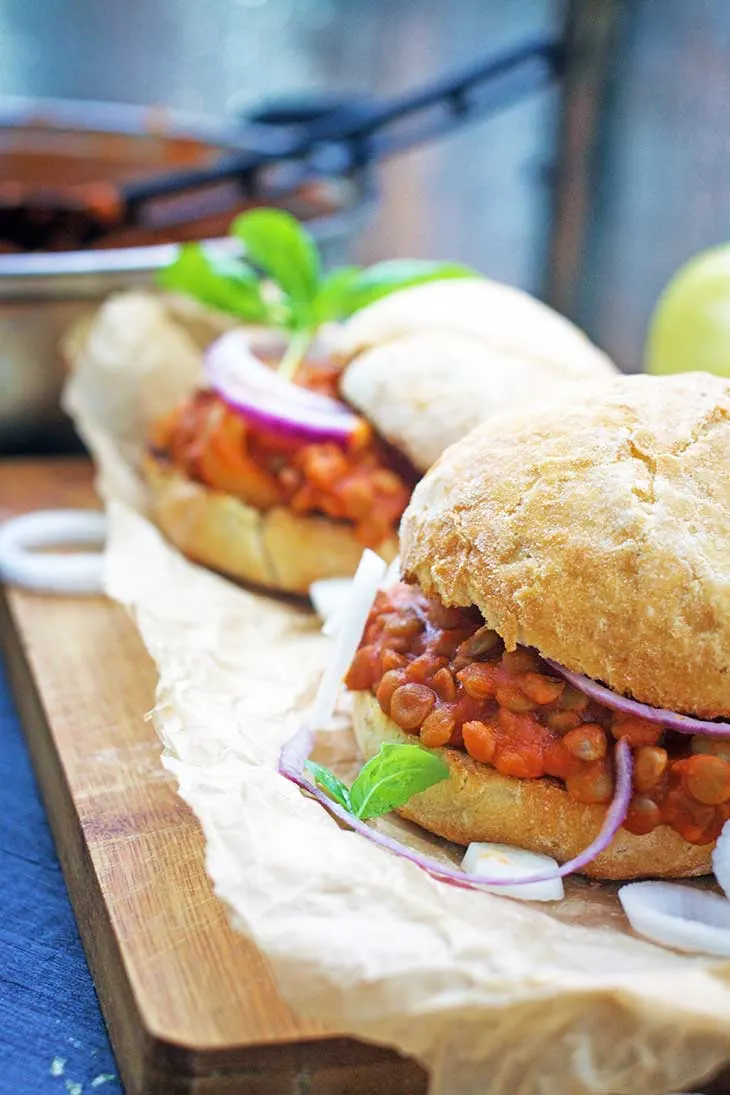 One of the best things about spring rolls, this super popular Asian appetizer, is that they're super easy to 'veganize'. You just need the right sheets of spring roll pastry and some yummy veggies to fill the spring rolls with and you're good to go!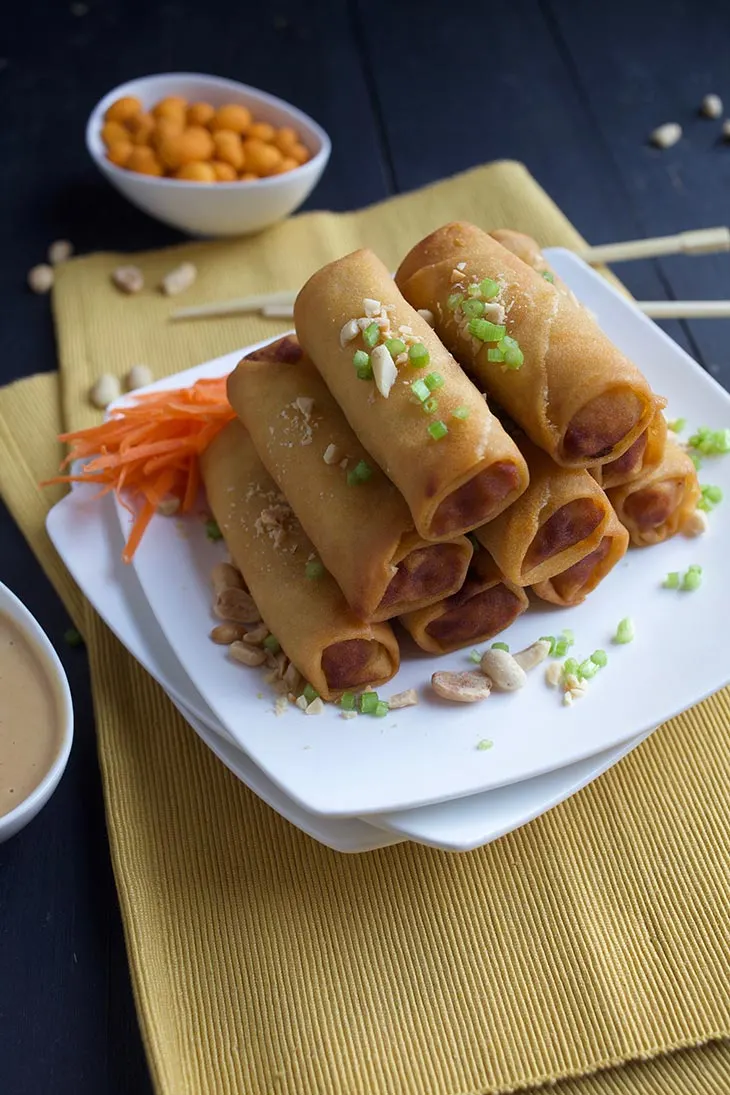 If you love tacos, then you have to try these yummy veggie taco cups! They have the same filling as a classic (vegan, of course) taco, only they're much easier to eat. And what's not to love about that?!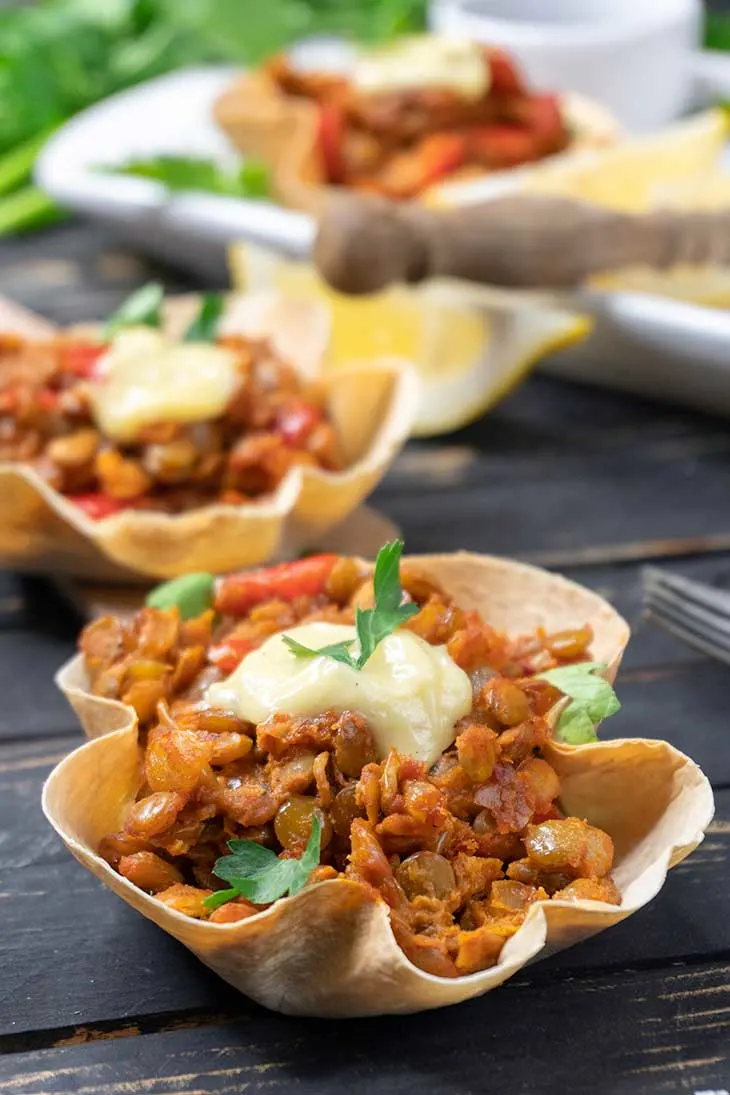 The Philly cheesesteak sandwich is another classic American dish. If you're craving it from time to time, then you have to try this super flavorful recipe. I used Oyster mushrooms to mimic the meat and I was super surprised with the results. Yumminess all around!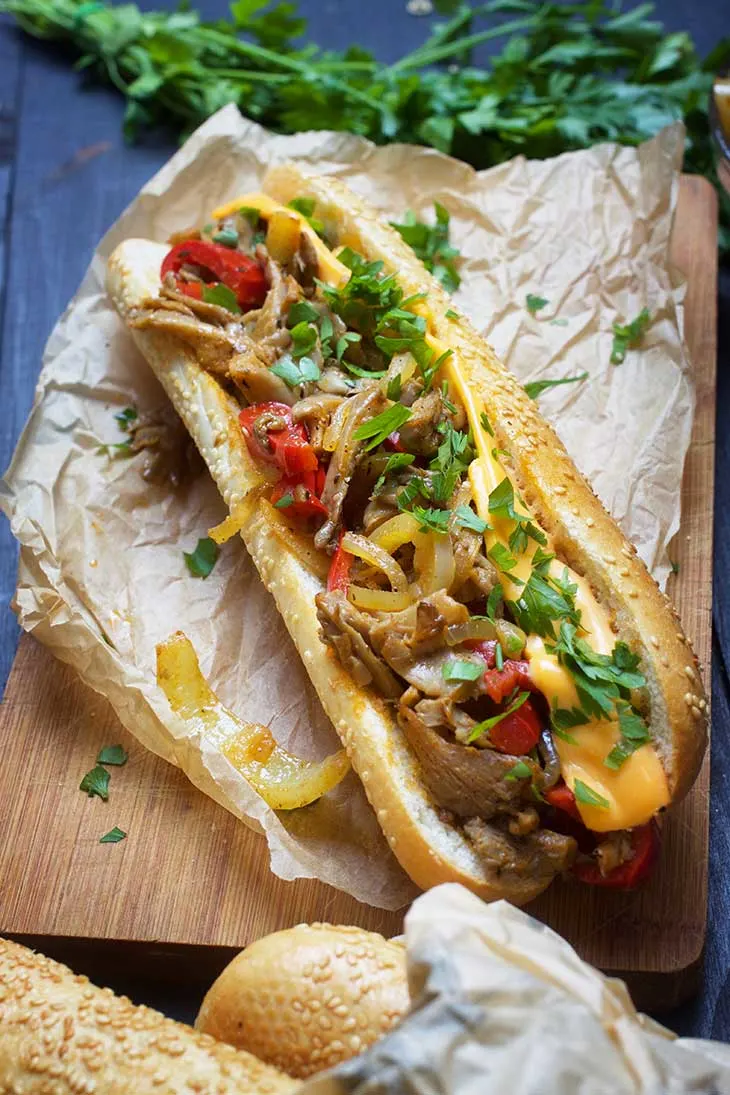 Here's another recipe for all taco lovers out there: veggie taco bowls! For me, bowl foods are the symbol of comfort and this veggie taco bowl is no exception. This recipe is extremely easy to make, it's super versatile and very delicious if you use the right ingredient combo!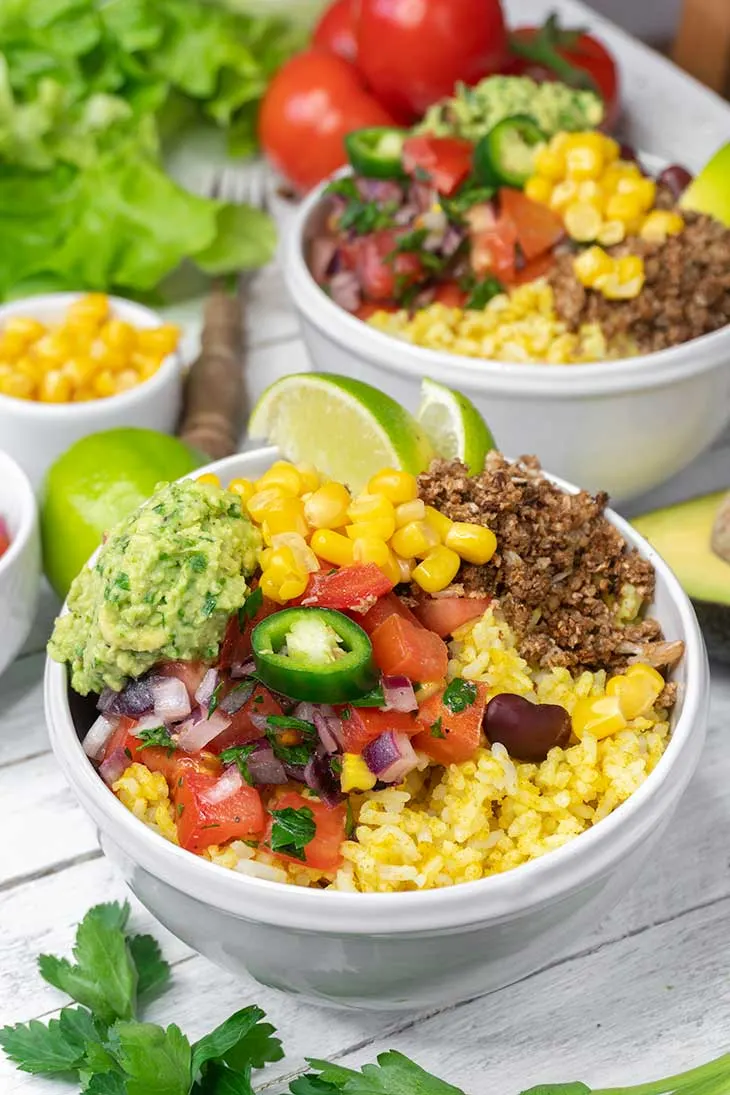 Shawarma is a Middle Eastern dish that's extremely popular in my country, as in many other Balkanic countries. My vegan version is made with marinated Portobello mushrooms and it ended up extremely flavorful! Just perfect for lunch!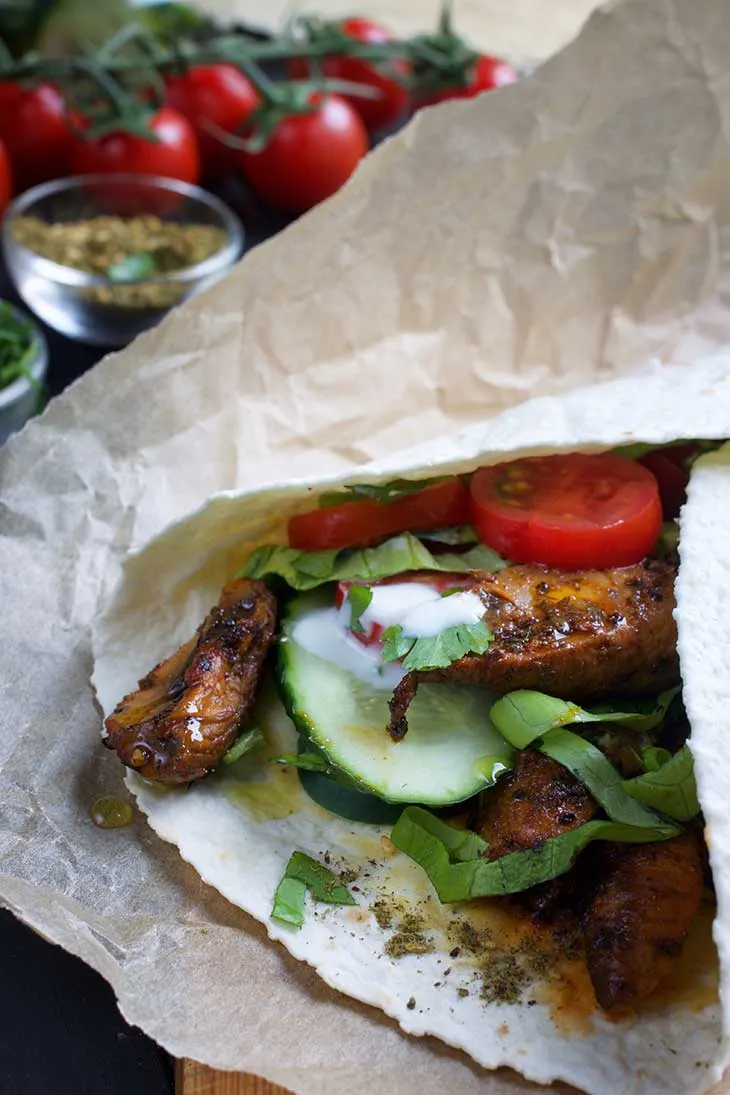 Taquitos are, as you probably guessed already, a smaller version of the tacos. This means that they're easier to eat and, of course, cuter! This recipe for vegan taquitos is just perfect for your work or school lunch, as they can be easily transported!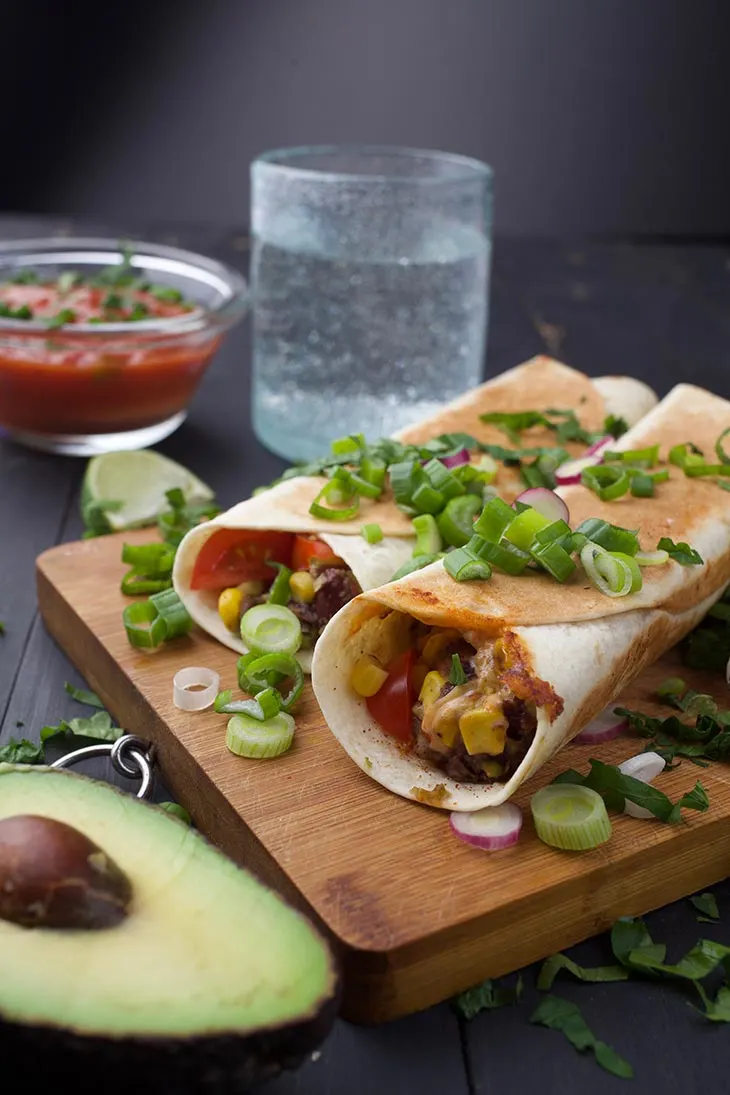 The quesadilla is a super famous dish and probably one of the easiest recipes to 'veganize' out of this entire list. You just need some wraps and a yummy combo of healthy ingredients and you'll end up with one of the best appetizers (or even lunches) ever!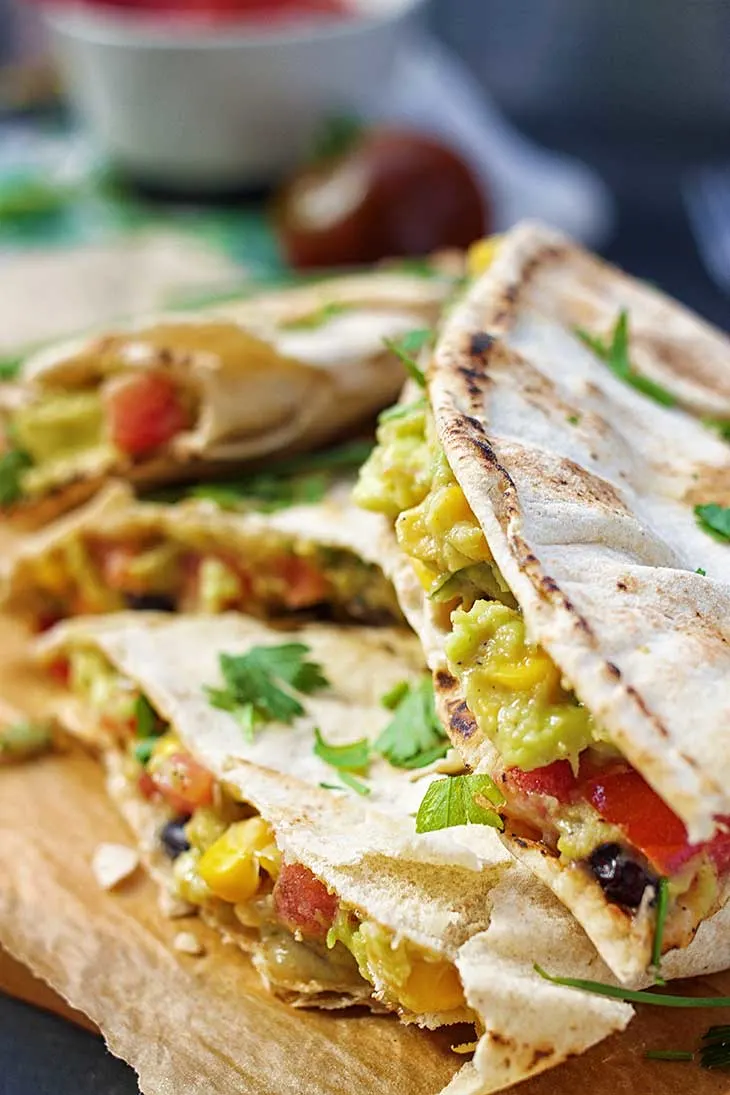 And if you're not bored of my love for the American cuisine just yet, let me add another amazing recipe to this list: vegan corndogs! Yes, my friends, I turned the famous corndogs into a vegan recipe and it's amazingly delicious. If it's hard for you to believe this, just give it a try and you won't regret it!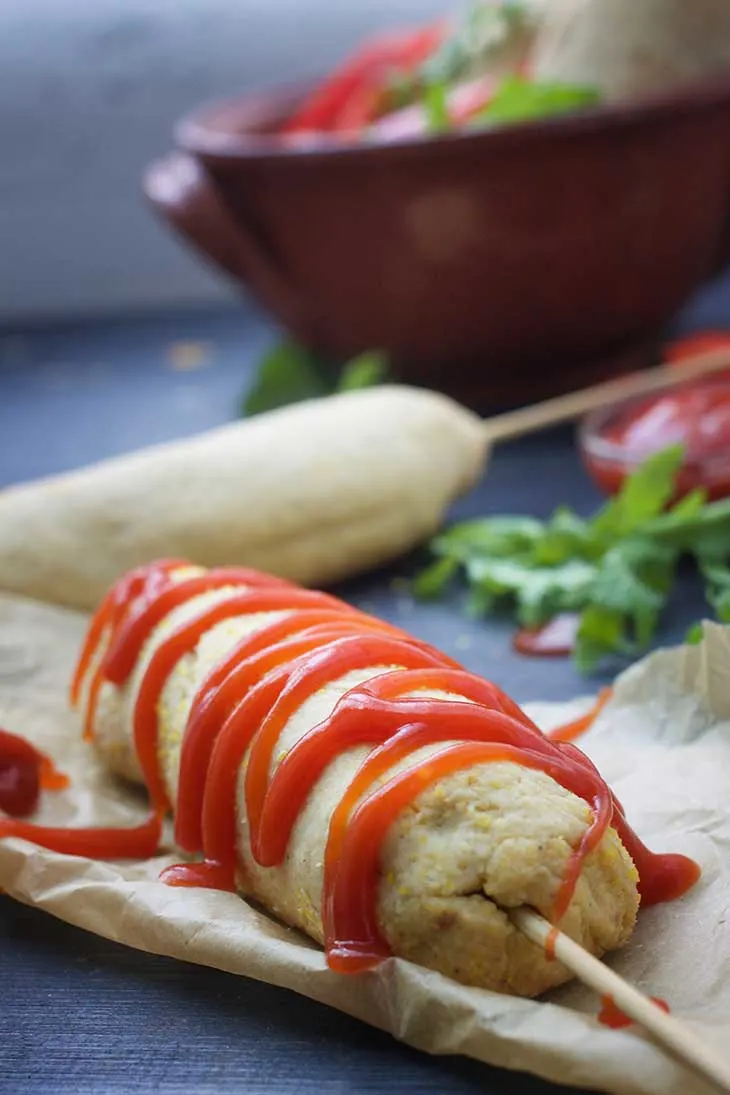 Last but not least, the gyros – a world-famous Greek dish that's extremely easy to make and super convenient to eat. It combines some yummy ingredients and my vegan version uses marinated tofu instead of chicken and some vegan tzatziki. Super yummy!