The Big Mac burger is a world-famous dish, loved by children and adults alike! Let's transform this recipe into a healthier one, using delicious ingredients!
Does the Big Mac really needs an introduction? I'm sure you are all familiar with the world-famous "double-decker" Big Mac hamburger that we can find in any McDonald's around the world and maybe you have even tasted it for one or more times.
The popular Big Mac hamburger was created in the United States in 1967 and, after that moment, it has a become a symbol of fast food in general. The origins of this hamburger are actually in Pittsburgh, Pennsylvania, when it was created by a guy named Jim Delligatti, in his first McDonald's franchise. Back then, this chain of fast food restaurants wasn't as "prestigious" as it is today, so this novelty has soon become extremely popular among the Americans.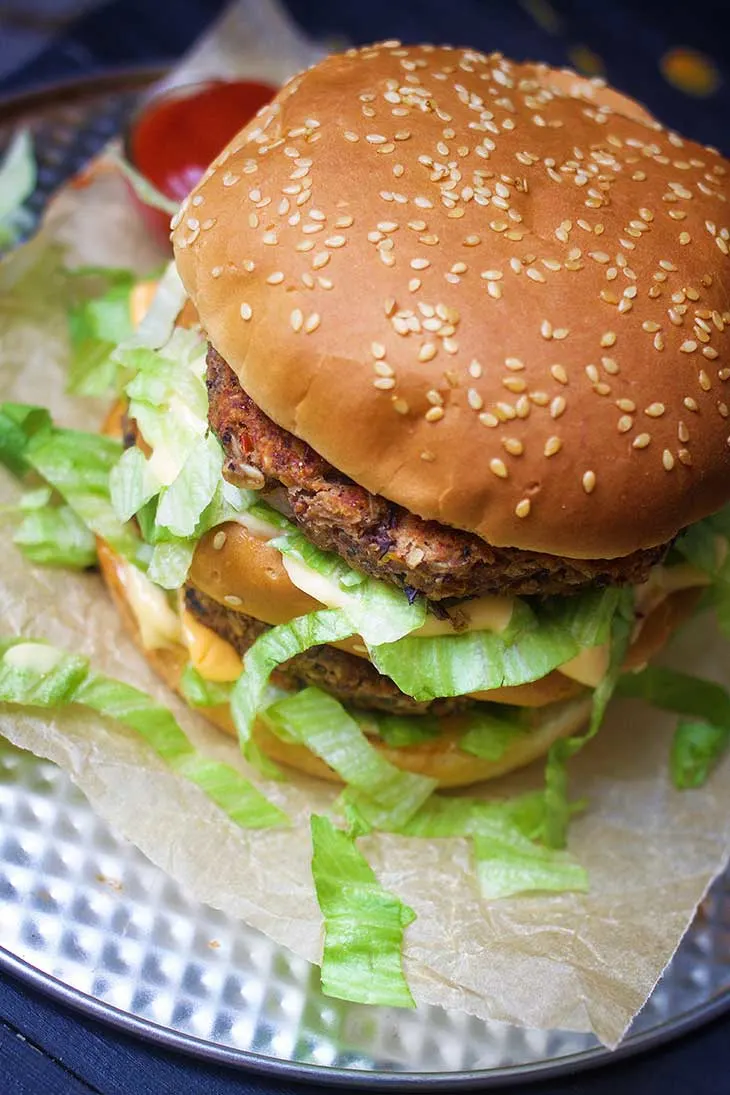 Actually, there is so many information about the Big Mac on the internet, that I want to give you some fun facts:
Before it was called "Big Mac", McDonald's advertising department tried different names for this dish. It was first called "The Aristocrat", which people considered to be too complicated, and then "Blue Ribbon Burger", which didn't catch the audience as well. The final name, "Big Mac", was actually created by a 21-years old advertising secretary who worked for McDonald's.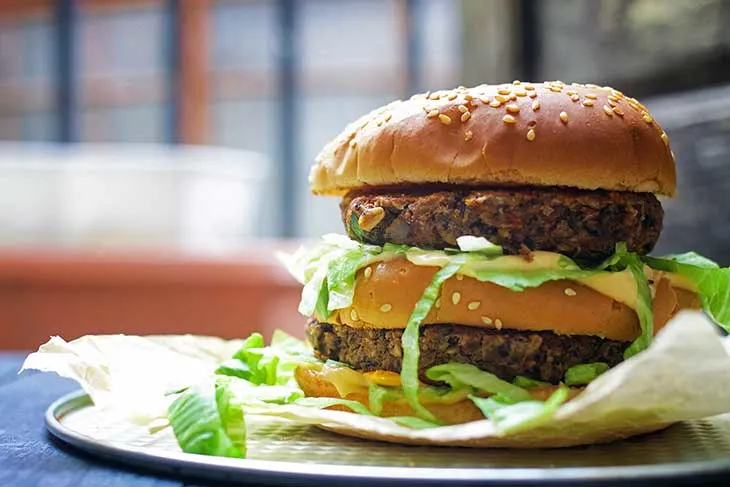 In the first days, the Big Mac was sold for 0.45$ in one McDonald's restaurant in Pittsburgh.
After a year, in 1968, when the owners decided that people love their Big Mac enough, they introduced it all around the McDonald's franchise.
Americans love their Big Mac so much, they even opened in 2007 the Big Mac Museum in North Huntingdon, Pennsylvania, when the famous burger reached its 40-years anniversary.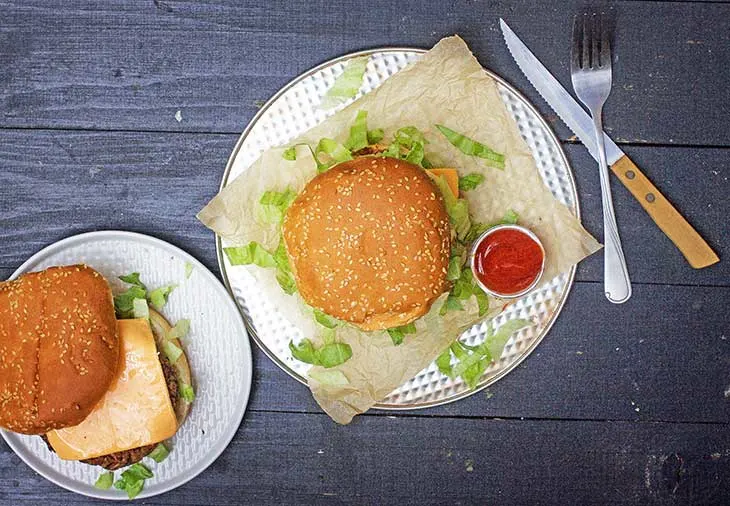 And the rest is history. The amazing Big Mac was duplicated by many other fast food chains and restaurants that wanted to have the same striking success, but the original recipe remains untouched.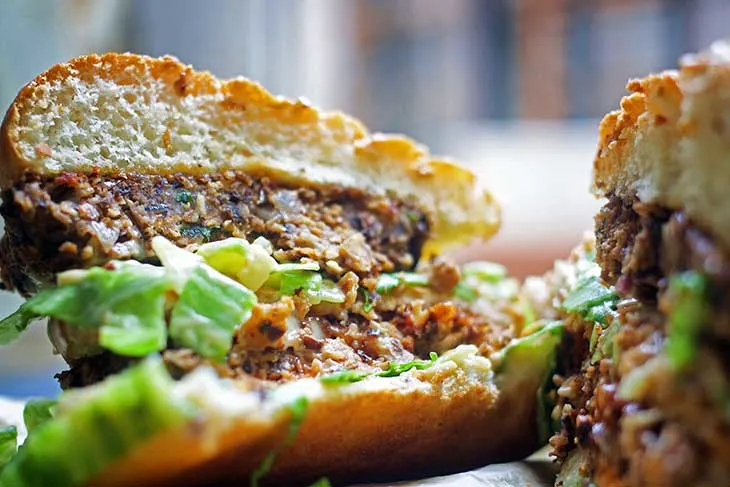 Even though this hamburger is filling and tasty, we all know that it's not really the definition of "healthy". That's why I want to show you today how easy it is to create the vegan version of the Big Mac at home, using only healthy and accessible ingredients.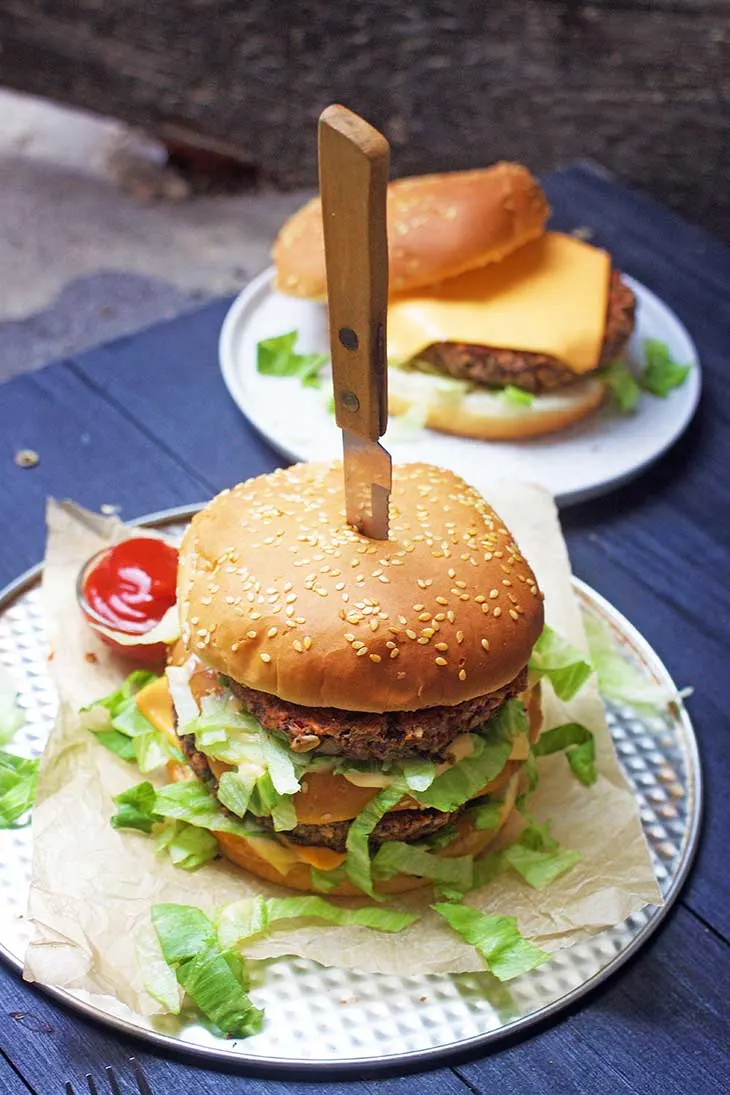 For the best vegan Big Mac patty I used black beans and other fresh veggies and the end result is so AH-MAZING, I'm sure most of your friends won't even realize they're eating a vegan hamburger. Try it and you'll see for yourself!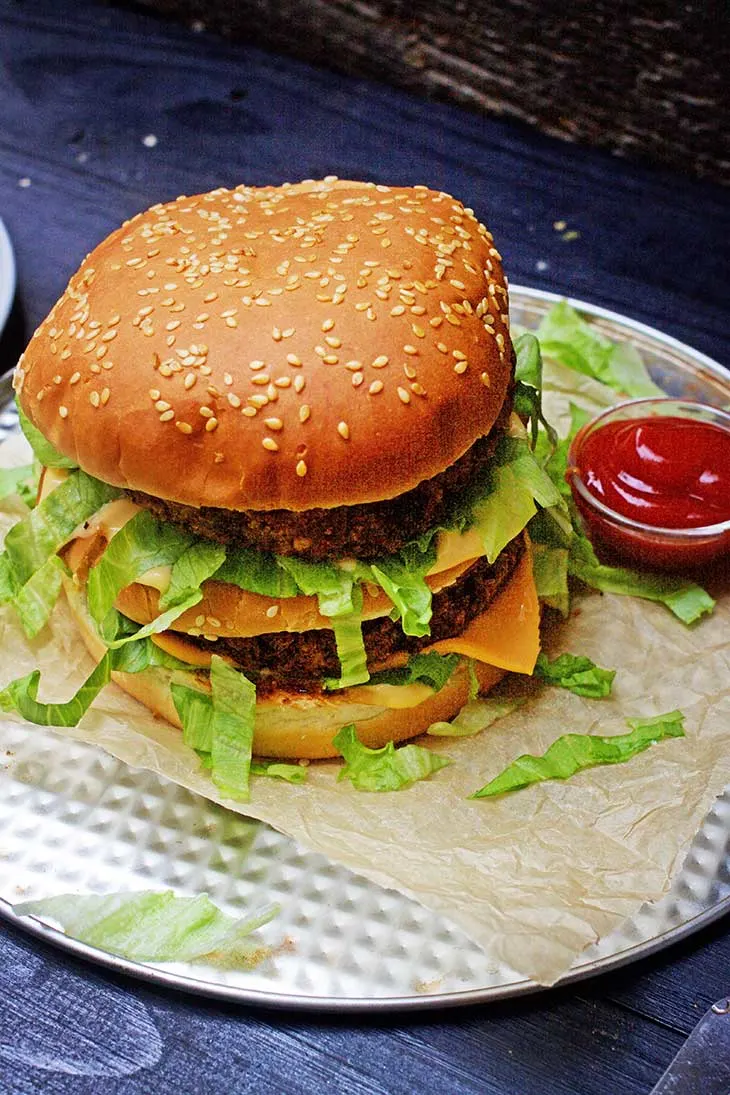 Yield: 4
Vegan Big Mac Burger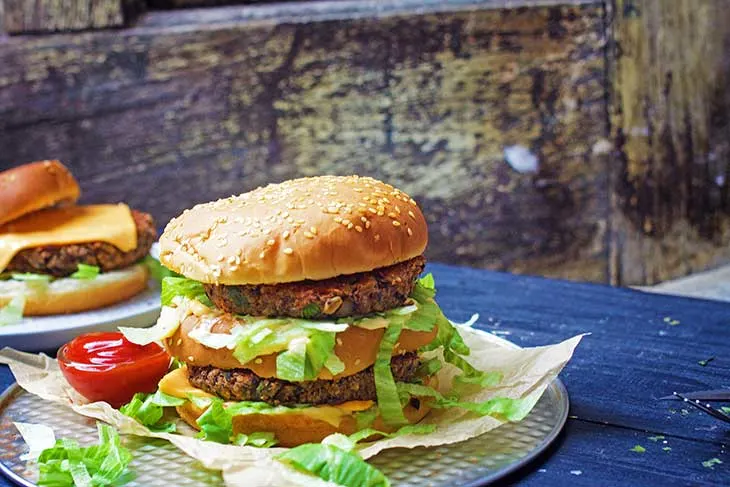 The Big Mac burger is a world-famous dish, loved by children and adults alike! Let's transform this recipe into a healthier one, using delicious ingredients!
Ingredients
For the patty:
1 Tbsp coconut oil
650g (2 ½ cups) cooked black beans
150g (1 cup) onion, finely chopped
2 cloves garlic, finely chopped
45g (½ cup) carrot, grated
80g (1 cup) rolled oats
160g (¾ cup) oat bran
2 Tbsp psyllium husks or freshly ground flax seeds
2 Tbsp fresh greens
2 Tbsp lightly roasted sunflower seeds
1 Tbsp mustard
2 Tbsp ketchup or tomato paste
1 tsp red pepper flakes
1 tsp Himalaya salt
½ tsp cumin powder
1 Tbsp lemon juice
For the sauce:
4 Tbsp vegan mayo
1 Tbsp olive oil
1 Tbsp apple cider vinegar
1 Tbsp pickles, finely chopped
1 tsp maple/rice syrup or honey
1 tsp onion powder
1 tsp tomato sweet sauce
a pinch of salt and chili
To assemble:
4 burger buns, cut in 3 equal parts
4 slices vegan cheddar cheese
75g (1 cup) lettuce, shredded
1 Tbsp onion, finely chopped
1 pickled cucumber, sliced
Instructions
Mix all the sauce ingredients in a bowl and set aside.
To make the patties:
In a frying pan on medium heat, add a little coconut oil. When hot, add the chopped onions, garlic and carrot. Cook, stirring occasionally until the onion is translucent and soft.
In a large bowl add the beans, mash them until smooth with a masher or vertical blender, add the oats and blend a few more times. You can also use a food processor. Then add all the rest of ingredients and the cooked onion mixture. Mix everything until well incorporated. Let sit for about 10 minutes, so all the flavors are mixed and the liquid is absorbed.
Form 8 patties.
Heat a large skillet on medium heat. Add a little coconut oil and cook the patties in batches, for about 4 minutes on each side.
To make the Big Mac, lightly roast the bun slices.
On the first bottom bun, add ½ Tbsp sauce, 1 Tbsp shredded lettuce, ½ tsp chopped onion, a slice of cheddar, 1 vegan patty and 2 slices of pickled cucumber.
Top with the next slice of the bun and repeat for all the ingredients, except the cheese. Cover with the bun top and serve with extra sauce or ketchup.
Nutrition Information
Yield
4
Amount Per Serving
Calories

1138
Total Fat

31.2g
Carbohydrates

164g
Protein

50.3g