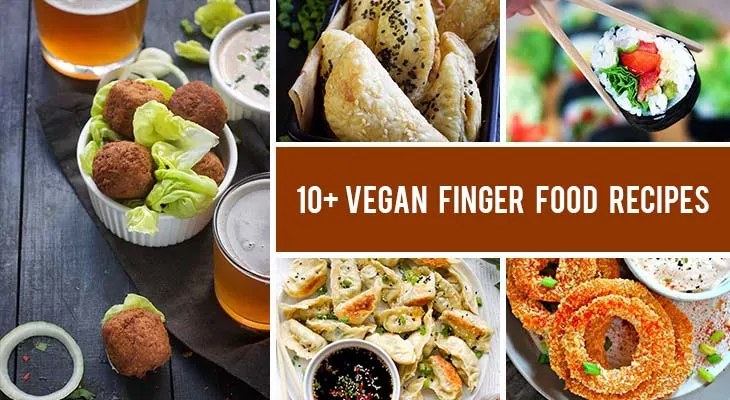 In this list, you will find more than 10 recipes for vegan finger food! From potato skins to vegetable dumplings, tapas and onion rings, this list is full of vegan party food!
I love organizing at-home parties with my friends and dear ones. And we all know that no real party is complete without some yummy treats, right? And when these treats are vegan and healthy, it can't get better than this! In case you are searching for some great party food ideas, I'm here to provide some well-needed inspiration with more than 10 recipes for finger food appetizers for a crowd!
In this list, you will find 10+ best party food recipes that can please an entire crowd! From vegetable dumplings to tapas, potato skins, tortilla bites and even vegan sushi, this recipe has everything you need for the perfect party menu!
Click on the linked titles in order to access these easy finger food recipes for a crowd. I'm sure you will find at least one recipe here that you will want to try as soon as possible for your next party!
Many thanks to all the talented food bloggers who created these recipes! Even though you will find 4 of my own recipes here, the rest of them were created by some amazing bloggers that you should follow if you aren't doing it already. What are you waiting for? Start organizing your next party so you can create all these delicious vegan snack ideas! Happy cooking!
Crowd-Pleasing Vegan Finger Food
In case you are searching for some easy finger foods for parties, these mini vegan pizza potato skins are your answer! Potato skins are some of my favorite appetizers and this recipe is definitely on my list of simple vegan recipes for beginners! Try this recipe for yourself and you will understand what I mean!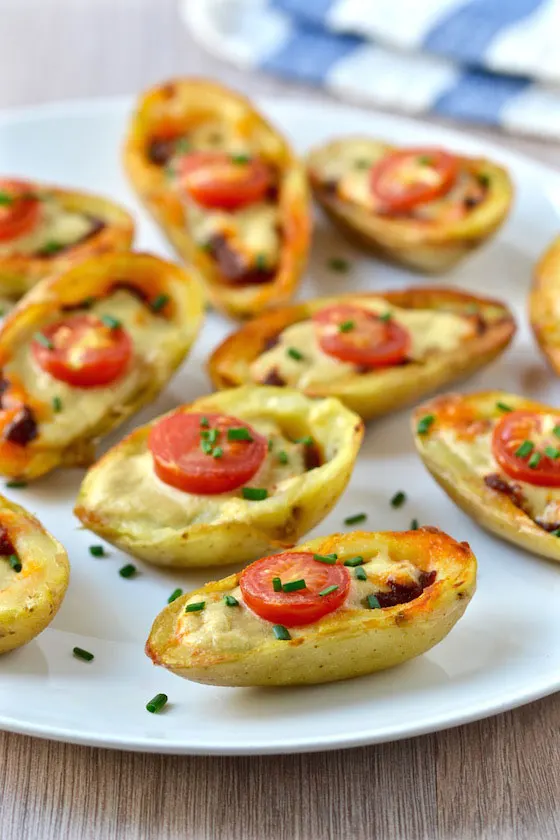 Cold finger foods are the best, as you don't have to worry about heating them and you can also prepare them ahead of time. When the party starts, you just take out your already prepared appetizers and let everyone have a bite! These buffalo chickpea tortilla bites are the perfect example of this – easy, delicious and healthy! Give them a try!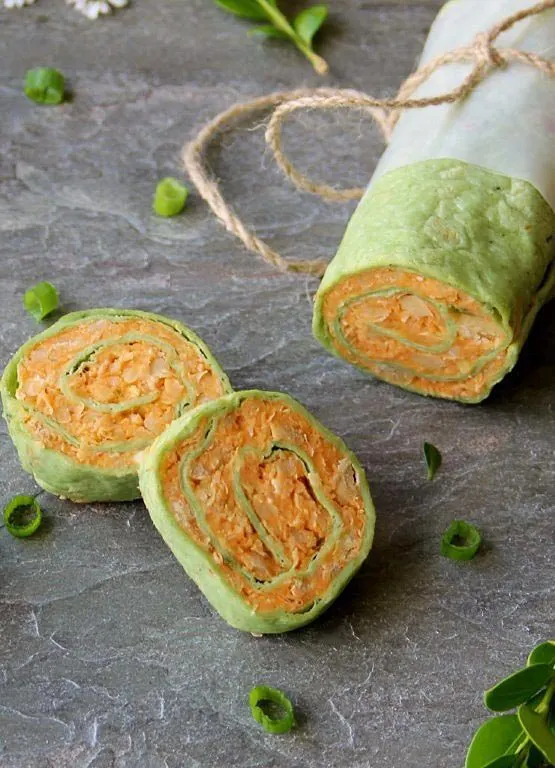 Spanish people are known to love parties so much, they created a special type of easy party foods called tapas! These Spanish croquetas are definitely one of the best vegan treats that will impress everybody at your party. Plus, they're extremely easy to make, which is a great bonus!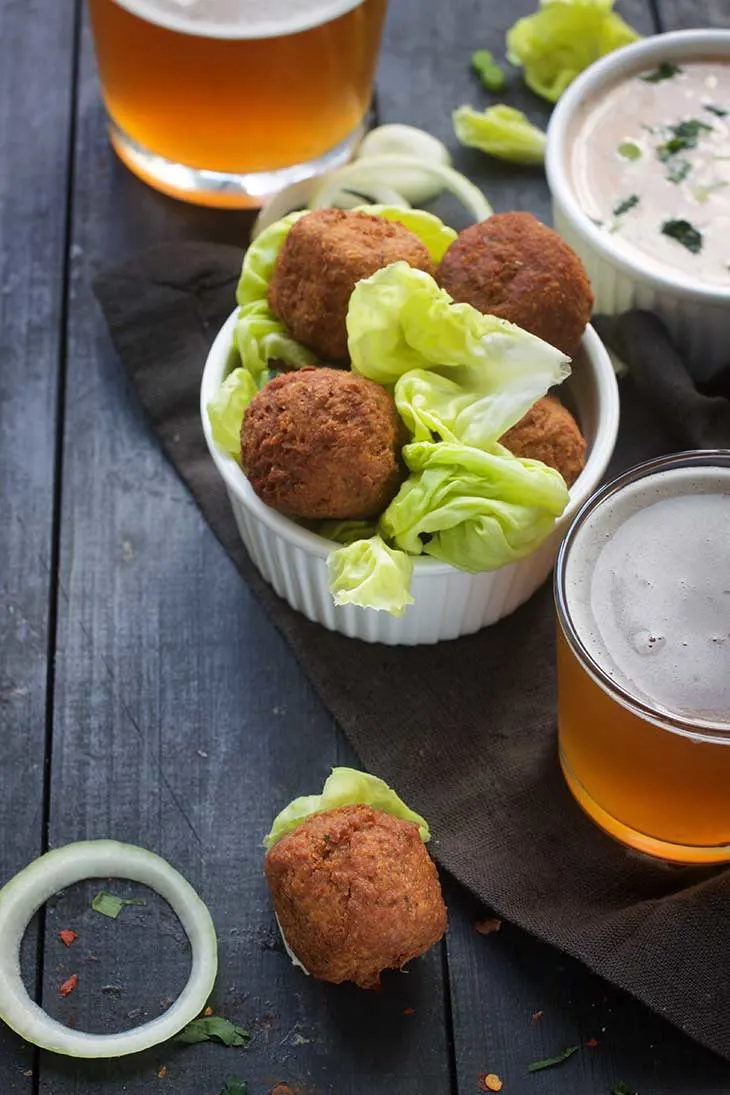 These vegan empanadas are one of those easy finger foods that everybody will love, regardless of their food preferences! You can prepare these Spanish empanadas ahead of time and when the party day comes, you just have to bake them and create the perfect party appetizers to feel a crowd. Yum!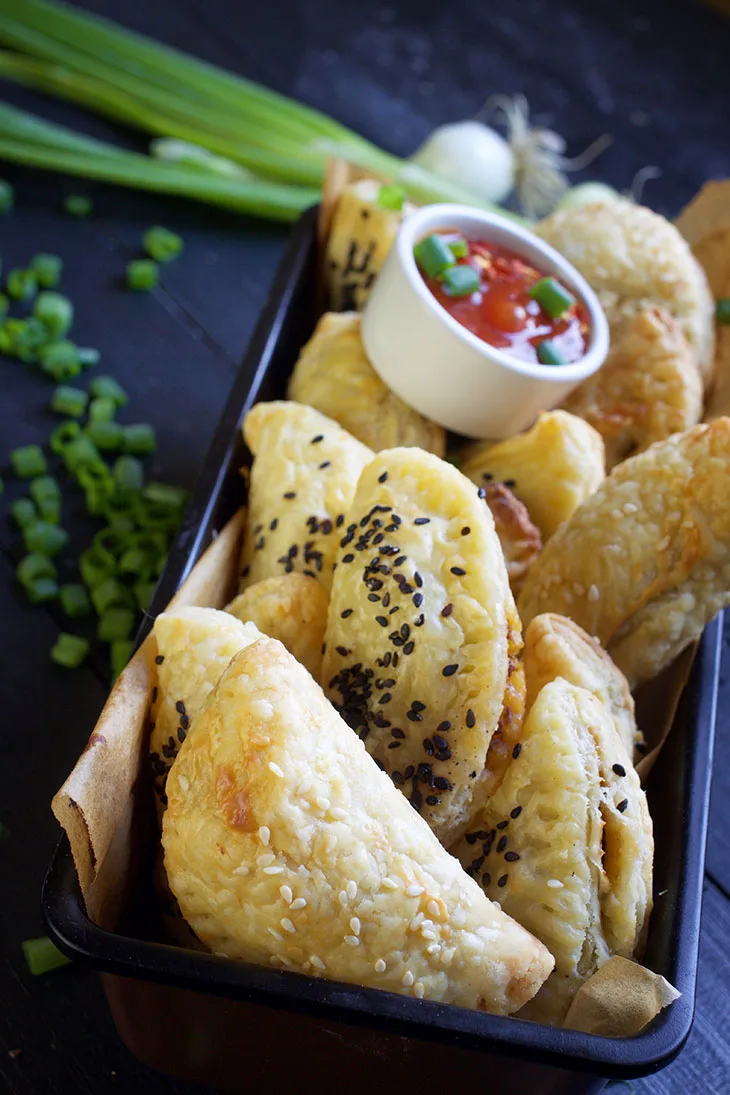 When I think of easy finger food recipes, sushi automatically comes to my mind! What can be easier than making a big batch of vegan sushi for your guests? I'll tell you – nothing! Even though sushi might seem complicated to make at first, I assure you that the technique is actually super easy. The result? Some easy cold finger foods that everybody will indulge in!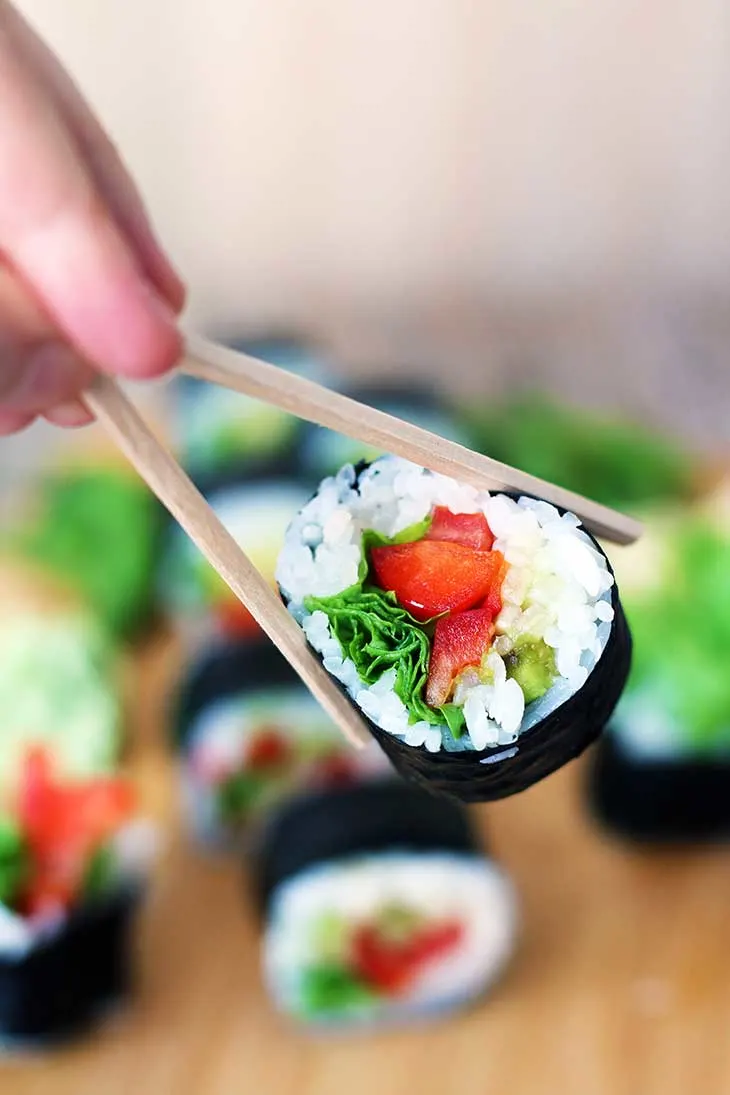 We continue our list of finger food appetizers with these yummy and filling vegan potato cakes stuffed with mushrooms. If you love mushrooms as much as I do, you will definitely love this recipe! These potato cakes are also one of the best vegan entrees for any menu, regardless if it's for a party or for a regular day! Try them and you'll see how great they are!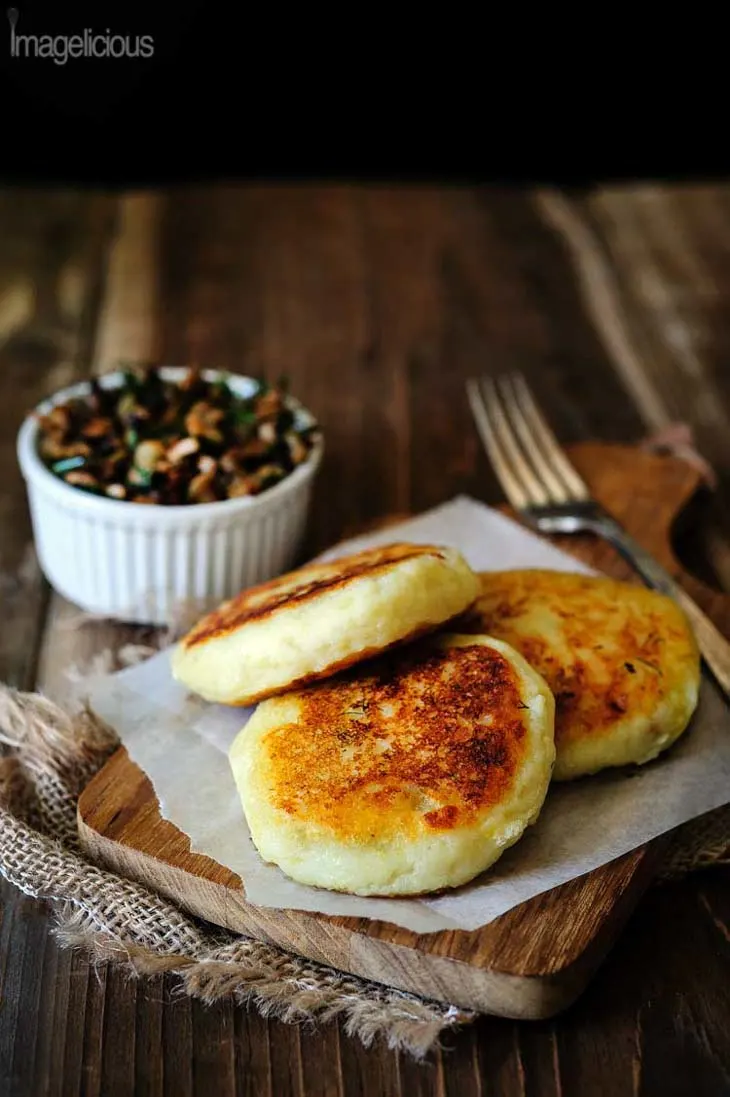 Do you need more easy finger food ideas? No problem, as these Greek vegan spinach pinwheels are here to help you! This recipe is extremely easy to make and the results are super comforting. I recommend you make these spinach pinwheels for a casual party with your friends or family – you won't regret it!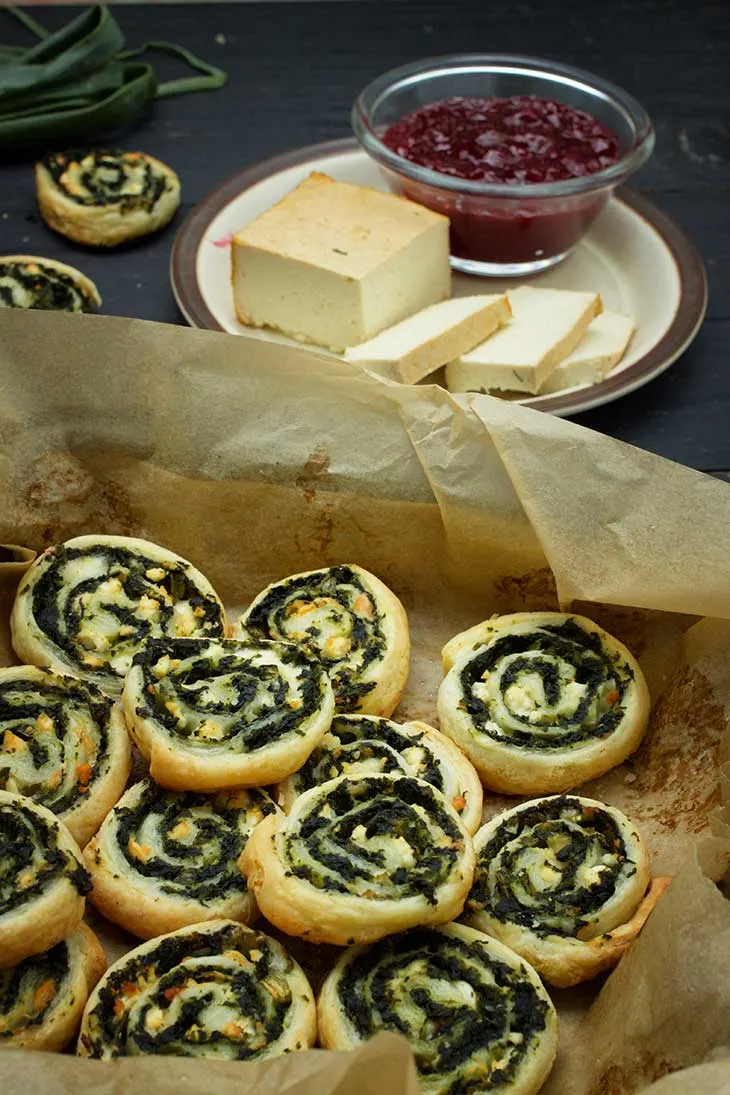 These vegan vegetable dumplings are literally the perfect veggie appetizers for any party! I definitely think these Asian-inspired dumplings are one of the best finger food recipes, especially if you serve them with some soy sauce or sweet chili sauce. But beware, as they'll be gone in a second!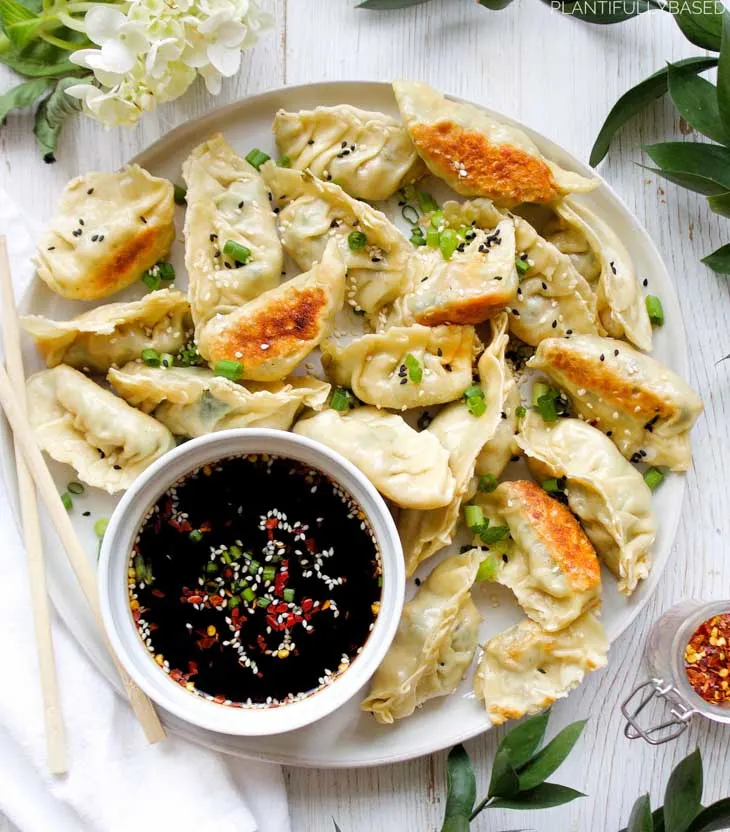 Of course, I just had to include at least one recipe for onion rings in this list of quick and easy vegan recipes, right? What can be more simple and comforting than a batch or freshly baked/fried onion rings? There's something so delicious about them that makes me think they're the perfect, easy vegan party food. I'm sure everyone will love these buffalo onion rings! Yum!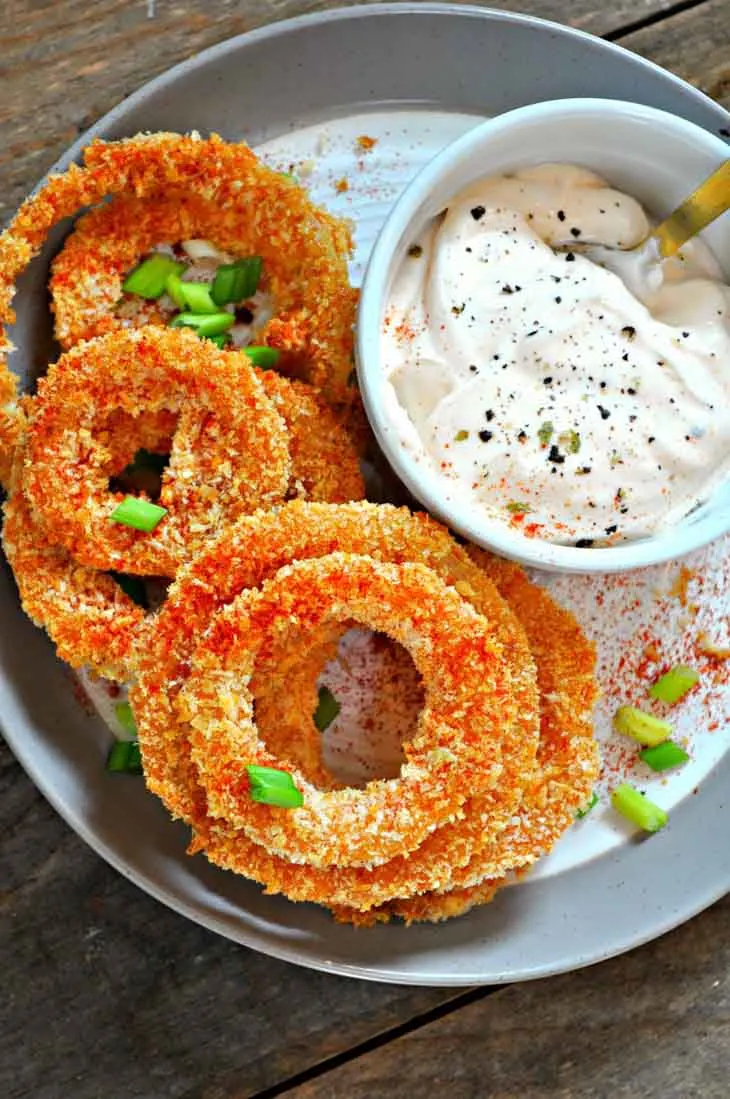 These Southwest black bean pinwheels are one of those easy finger food recipes to make ahead! One of the best things about this recipe is that you don't need to reheat the pinwheels – they're just as delicious cold. Plus, the recipe is super easy and tasty, with very little effort. Give it a try!