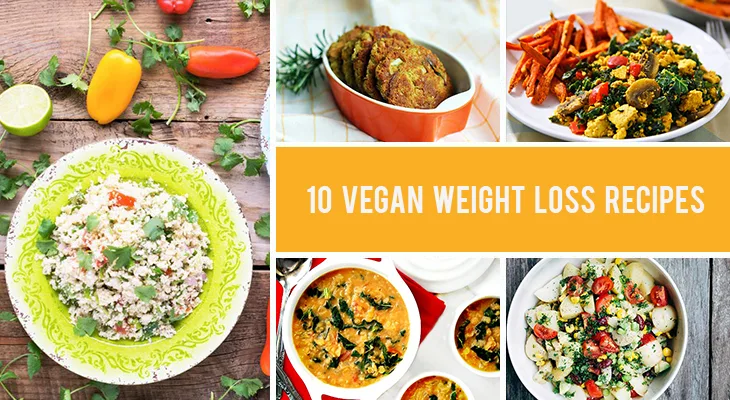 Just because a dish is 'vegan', it doesn't automatically mean it's also healthy! You must be careful when you choose the ingredients and the cooking techniques, especially if you're on a weight journey! To make your life easier, I gathered here some easy and healthy vegan recipes that are nutritious and will also help you lose weight! I tried to choose some recipes that are perfect for both lunch or dinner and, most importantly, that are easy to make, so you won't feel discouraged to prepare your next meal!
And I must say, these recipes aren't for vegans only! The recipes below can and should be tried by anyone who's looking for a healthy weight loss diet that includes lots of yummy recipes and vegetables. All these vegan weight loss recipes are super easy to make and the results will be incredibly good!
So, here are 10 vegan recipes for weight loss that you'll want to make day after day! Your diet will be so much fun and exciting with these new recipes! You will be surprised by how incredibly fast and easy these dishes can be without spending hours in the kitchen. Whether you want a quick and delicious wrap, a comforting creamy soup or a filling cauliflower rice, I assure you that you'll find something for every taste in this list.
Click on the link titles to access these diet-friendly vegan recipes. Many thanks to all the wonderful food bloggers who created these recipes (you'll also find 5 of my favorite weight loss recipes here)!
Vegan Recipes for Weight Loss
If you never tried cauliflower rice before, now is the perfect time to start! Cauliflower is a superfood and contains a lot of health benefits, so this Mexican recipe should be your next perfect lunch or dinner!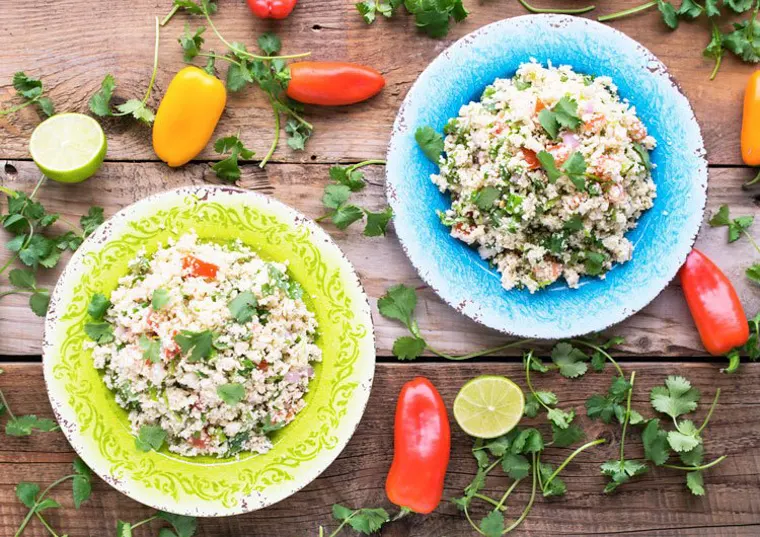 Looking for a quick but filling soup? This cream of broccoli soup has a silky smooth texture and it's ready in just 20 minutes! I promise you'll love the subtle garlic taste!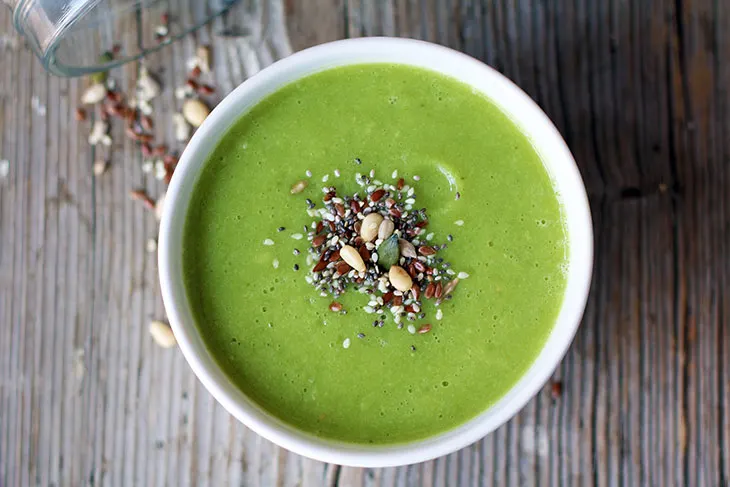 This simple and colorful potato salad is super easy to make and will help you change your diet in a bit! This yummy salad has a lot of micronutrients and you can even take it with you as a work or school lunch – so convenient!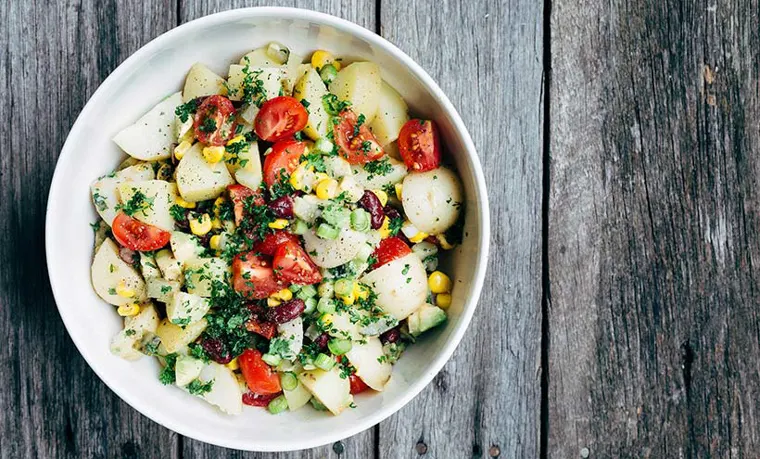 For the days when you don't actually feel like cooking but you still want to enjoy a delicious, comfort meal: you must try this stuffed zucchini boats recipe. If you don't like mushrooms, you can use ingredients such as tofu, tomatoes and even nuts to stuff these zucchini boats with – the sky is the limit!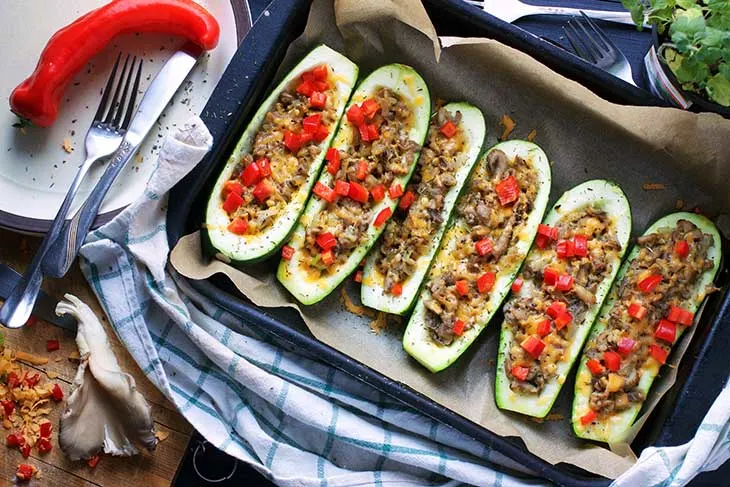 Whenever you feel like you need more vegetables in your life, you can try this simple scrambled tofu and kale with sweet potato fries. This recipe is perfect for any weight loss diet and it's also super delicious! Win – win! Plus, if you never made sweet potato fries before, then you will be amazed!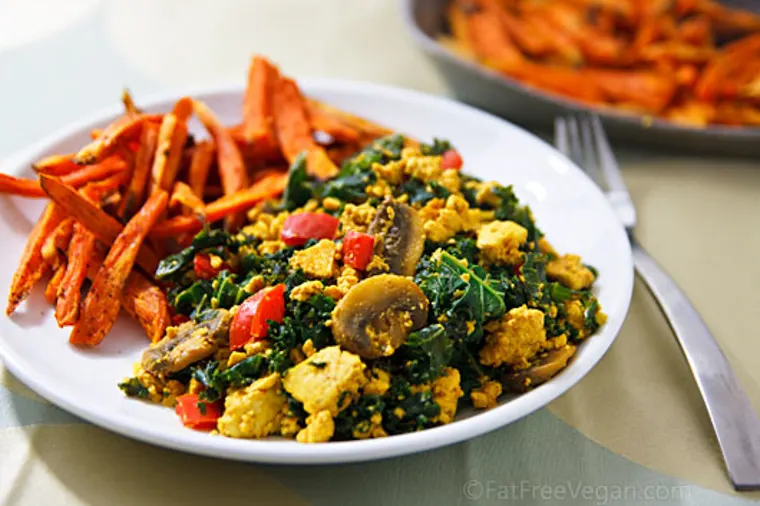 You may probably already know that chickpea patties are my favorite go-to comfort meal! They're so good and versatile that most of the time I make a big batch and freeze it for the following days – this way I'll have a delicious and protein-rich lunch or dinner in minutes!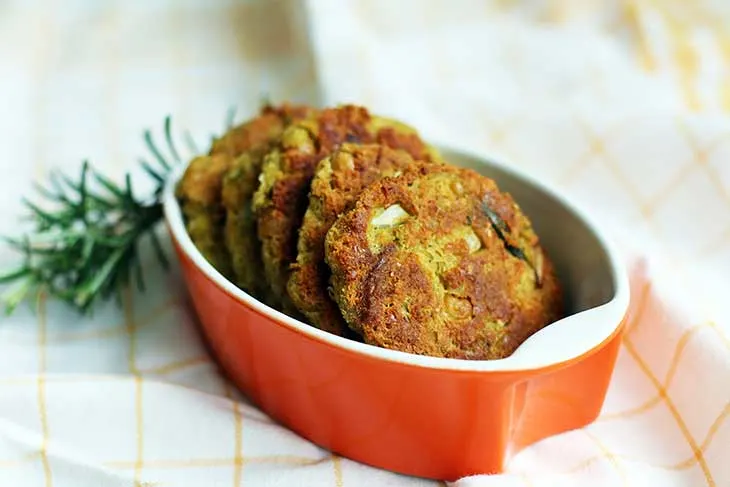 Here's one of my favorite comfort recipes: sweet potato soup! This creamy sweet potato soup with ginger has a sweet and spicy taste, rich texture and lovely flavors. It was served with gluten-free crackers for some extra texture and crunchiness.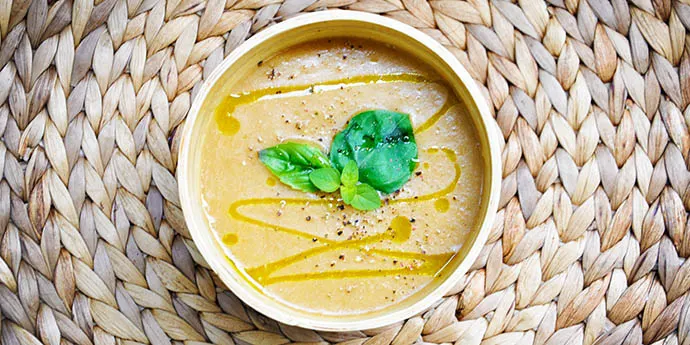 If you're a fan of one-pot meals (who isn't, really?!) then you should give this Creamy red lentil and kale soup a go! The full-fat coconut milk makes it super creamy and flavorful! Tip: if you don't have any kale on hand, you can also use baby spinach – it's just as delicious!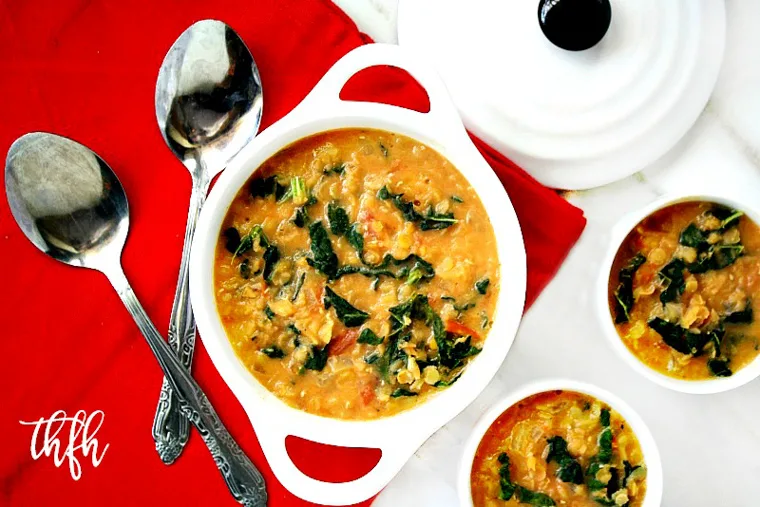 This vegan and gluten-free green wrap is one of the easiest meals you can prepare! Plus, it's super delicious and packed with nutrients. Just drizzle with olive oil, sprinkle with salt and pepper and add some whole cumin seeds and you're good to go!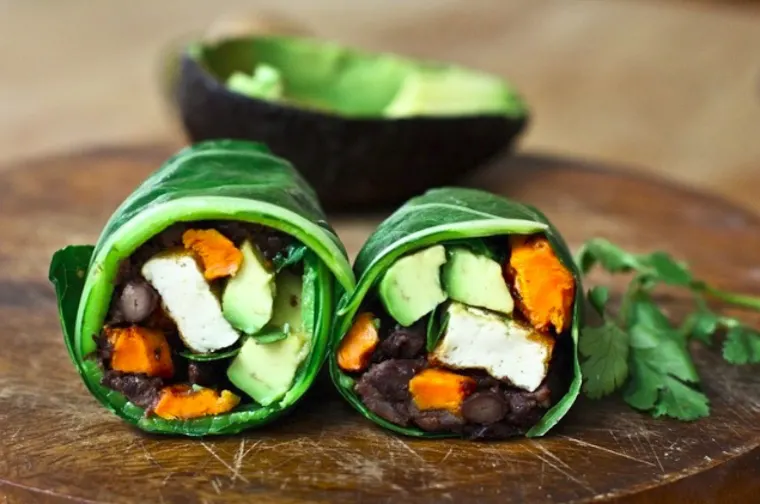 This zucchini salad with mint and pickles is inspired by one of Jamie Oliver's 15-minute recipes. This quick and savory salad is raw, vegan and macrobiotic. And did I mention it's also incredibly easy to make?