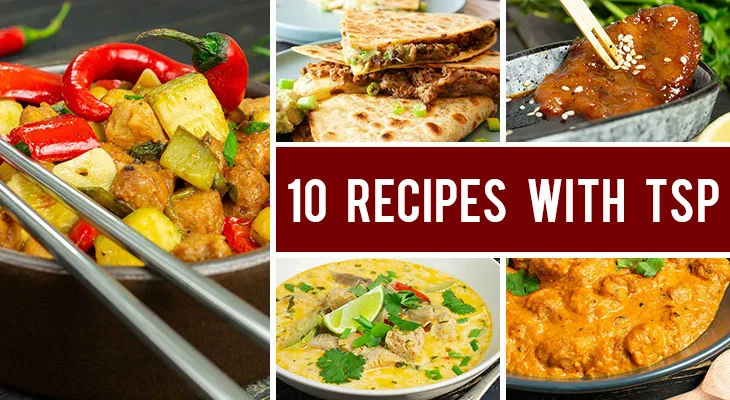 Are you looking for some recipe inspiration? In this list, you will learn how to cook with textured soy protein and you'll also get 10 recipes with TSP. Give them a try!
Textured Soy Protein… TSP… what's up with that?
First of all, it sounds weird. It doesn't even sound like something you would eat! I know. Second of all, if it's something edible, then it definitely sounds like something hard to make. What do I even do with it? And if I take a look at it, it looks like some tough granules, similar to granola. I have no clue where to start!
Heh, let me elucidate the mystery for all of you. TSP, which means textured soy protein, is a crucial element in the vegan diet. It's also called TVP (textured vegetable protein) and it's a perfect meat replacement. It's basically soy flour cooked under pressure. Then it's dehydrated and the end result looks like tiny chunks or crumbles.
TSP is made of soybeans, which means it's super high in proteins. And the best thing is that it absorbs all flavors, spices, and sauces exactly like a sponge while it rehydrates, which makes it a perfect meat replacement in various recipes. It's like ground meat, only vegan!
How to cook with Textured Soy Protein?
It's simple! The first step is to rehydrate the crumbles. But keep in mind that the crumbles themselves have almost no taste. Which is key here and a great advantage on our side. You can rehydrate it directly into a sauce, something like a stew or some vegan bolognese sauce – sounds amazing, right? And don't forget to add the spices and herbs right away, so you can ensure that your TSP takes up all the yummy flavors.
There are smaller TSP crumbles and bigger TSP chunks, sometimes even 10 cm long! The 10 recipes I gathered below will show you how to cook with textured soy protein in all sizes and shapes, anything from quesadilla fillings to hearty soups, Indian stews, and even some vegan Teriyaki wings that taste and feel just like the real deal. Are you ready?
Click on the linked titles in order to access these amazing recipes with TSP. You will find here many unique and delicious recipes that I totally recommend you try!
Here we go:
How To Cook with Textured Soy Protein – 10 Recipes with TSP
The quesadilla might just be the most famous Mexican dish out there, found on all corners of the world right now! If you love a good quesadilla but you're bored of the old veggie fillings, I recommend making these ground soy quesadillas – yummy and filling!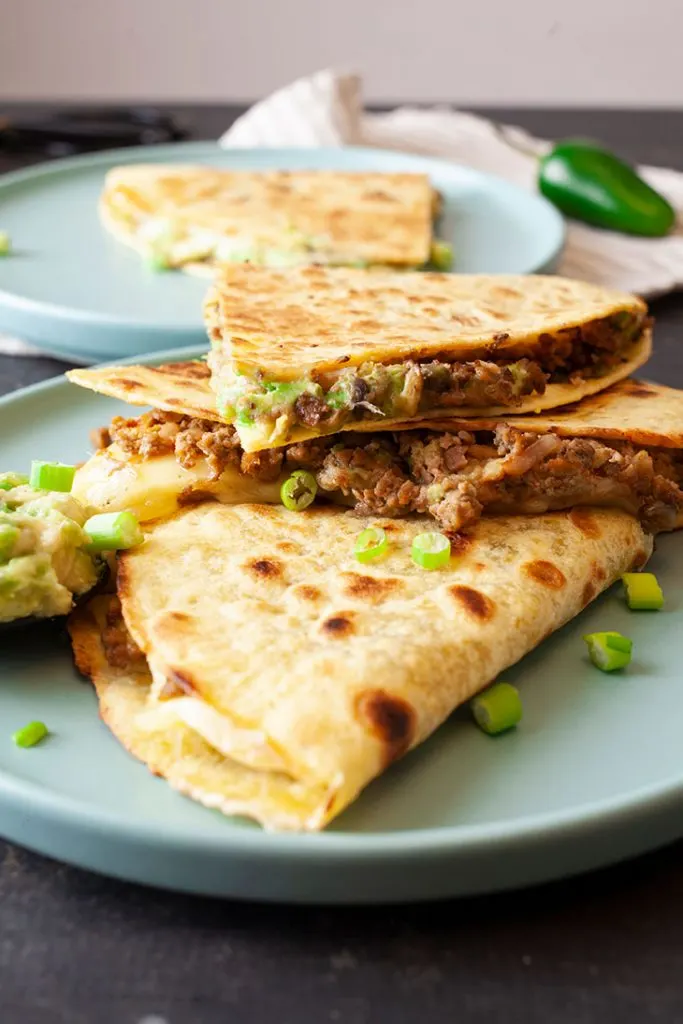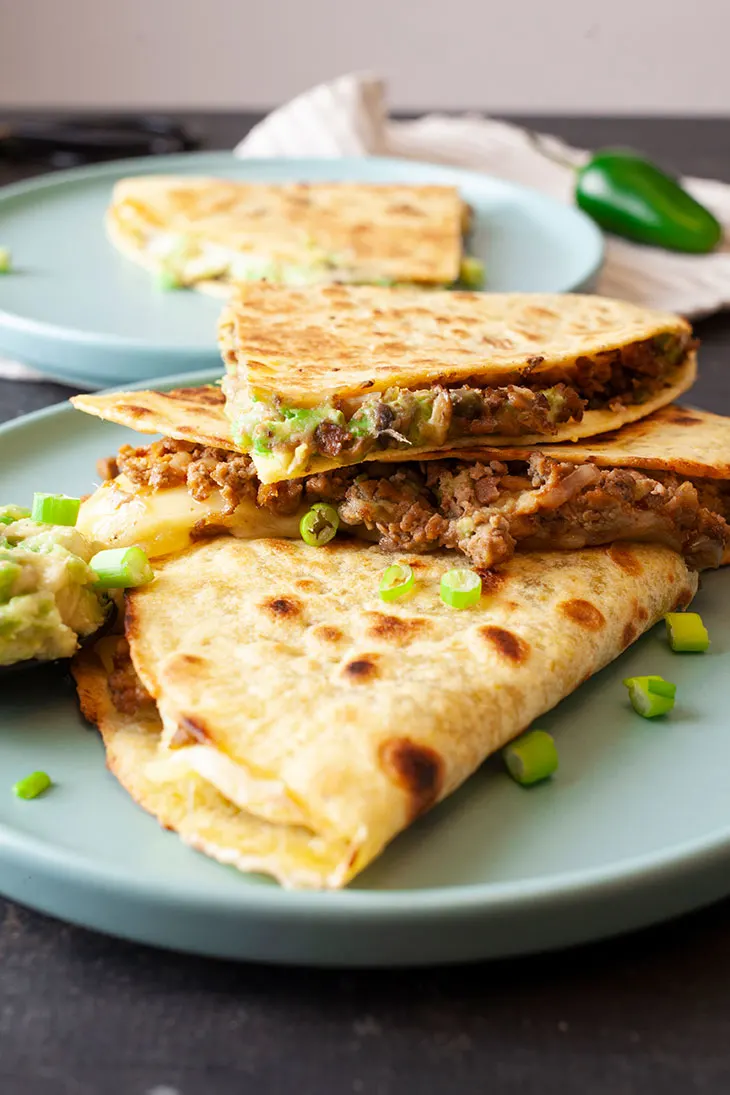 If you're a fan of spicy foods, then this one's for you. This Kung Pao Chick'n is the vegan version of the famous Chinese dish and it's the very definition of spicy. It's also super filling and healthy, after you sweat your brain off!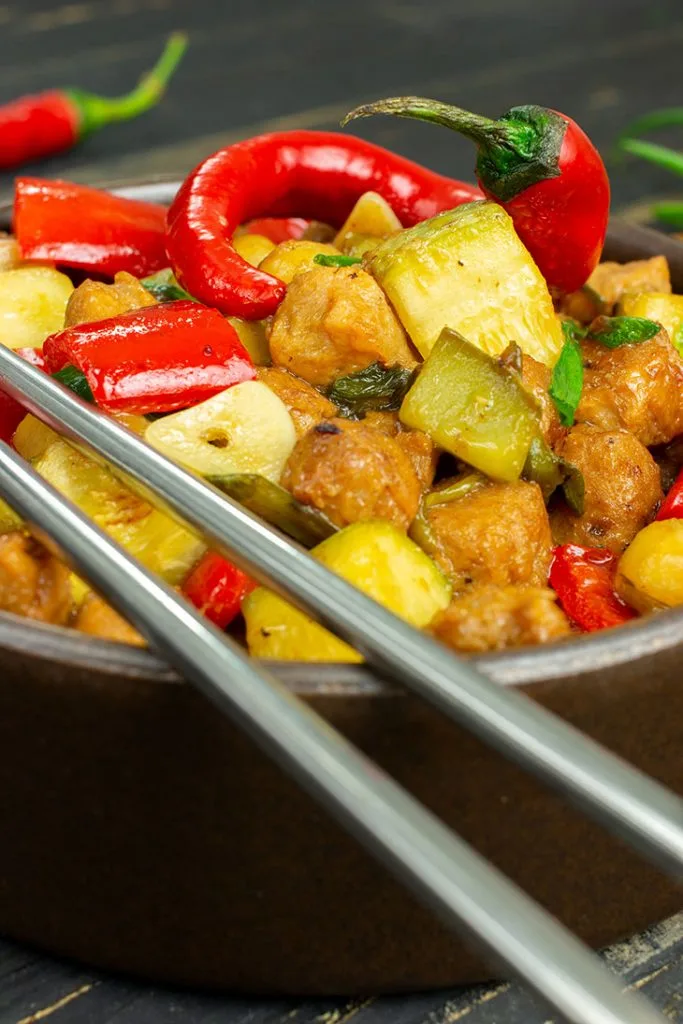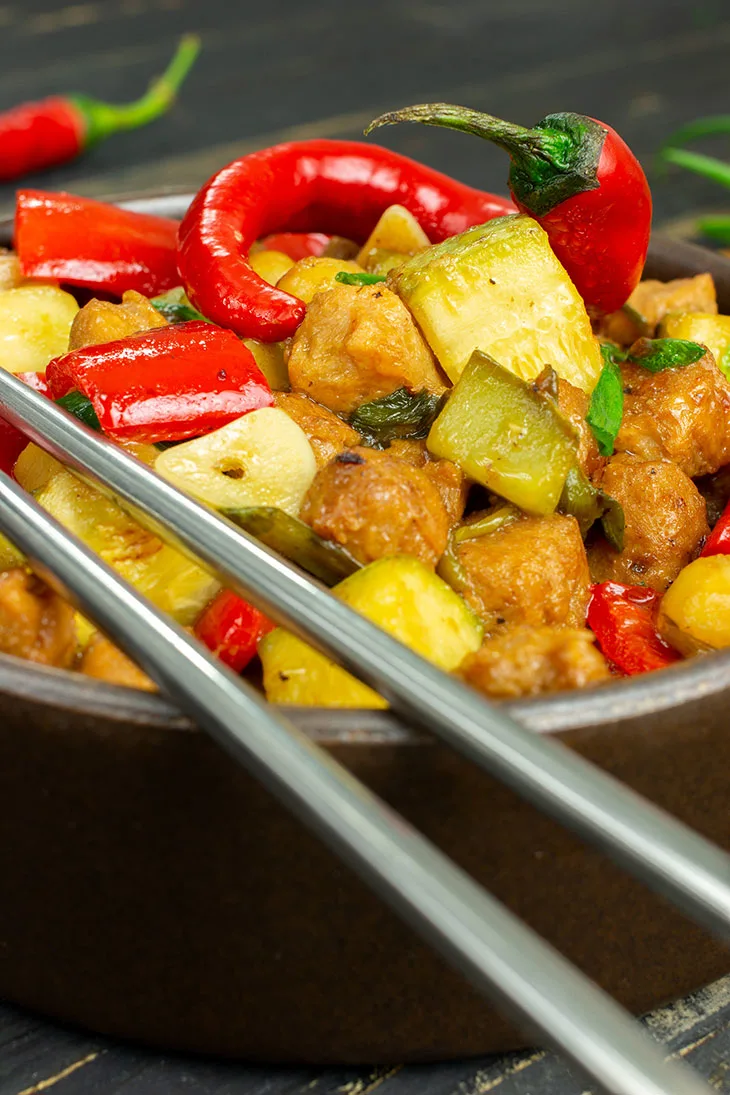 This is a Hungarian classic turned vegan. This vegan goulash soup is the perfect example of how to cook with textured soy protein and end up with a delicious, hearty soup that seems to be made with REAL beef. Don't trust me until you try it! 😉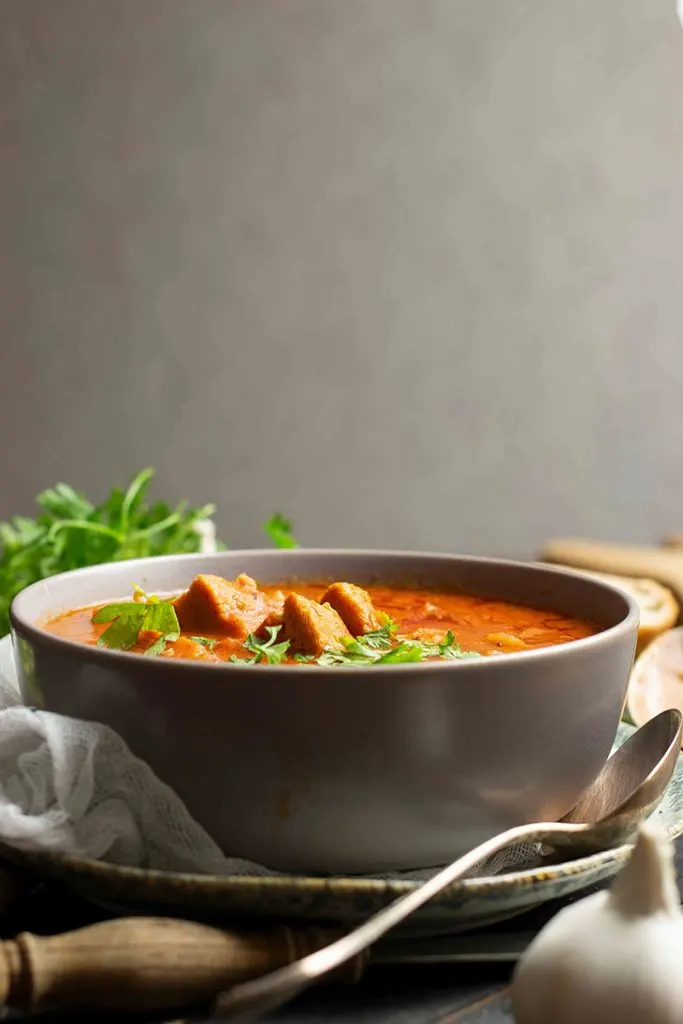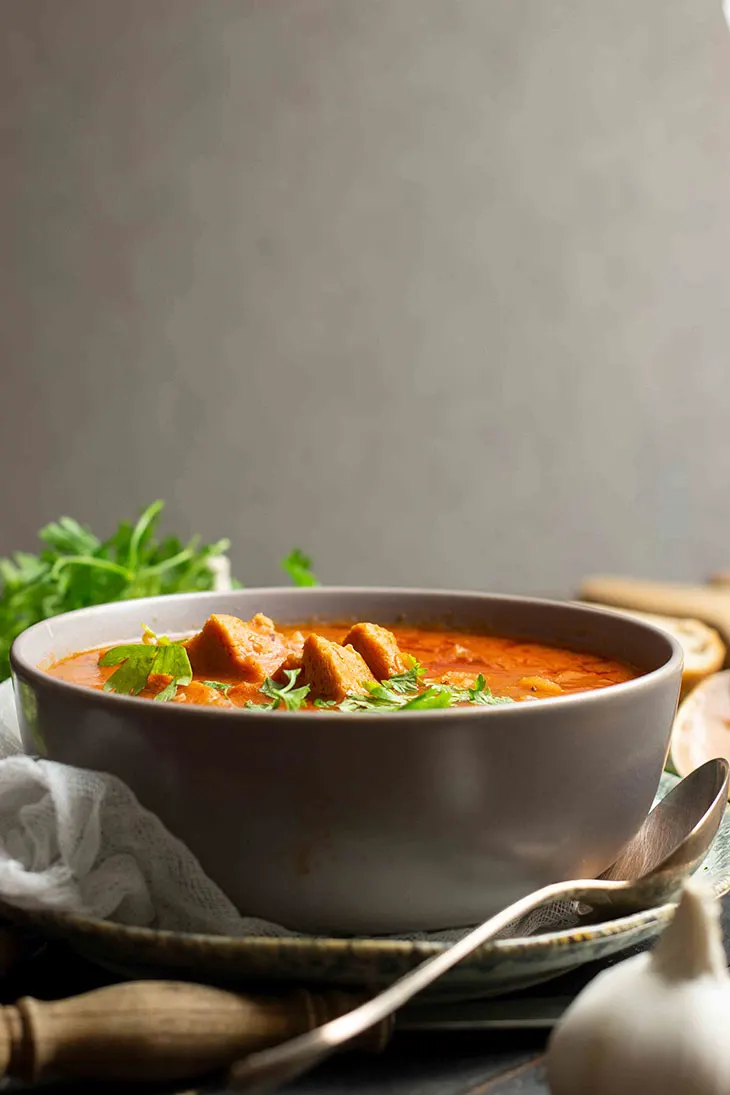 I told you you can make vegan chicken wings with TSP! No, it's no joke and the result is so yummy, you'll surely end up eating it with your hands, just like you would do with a regular wing. So saucy and sticky, yum!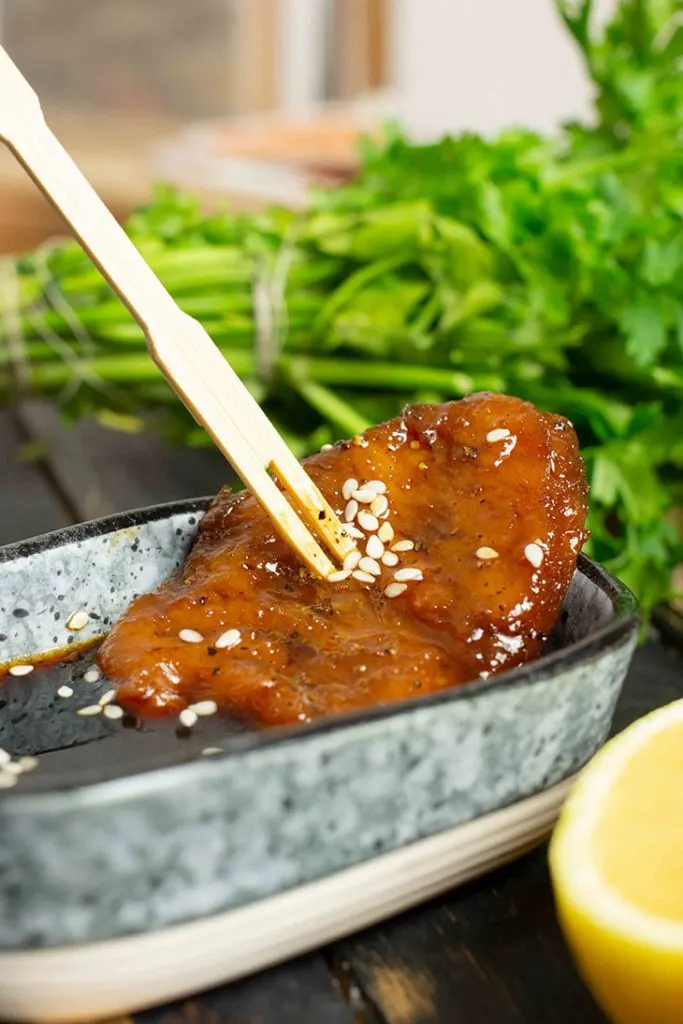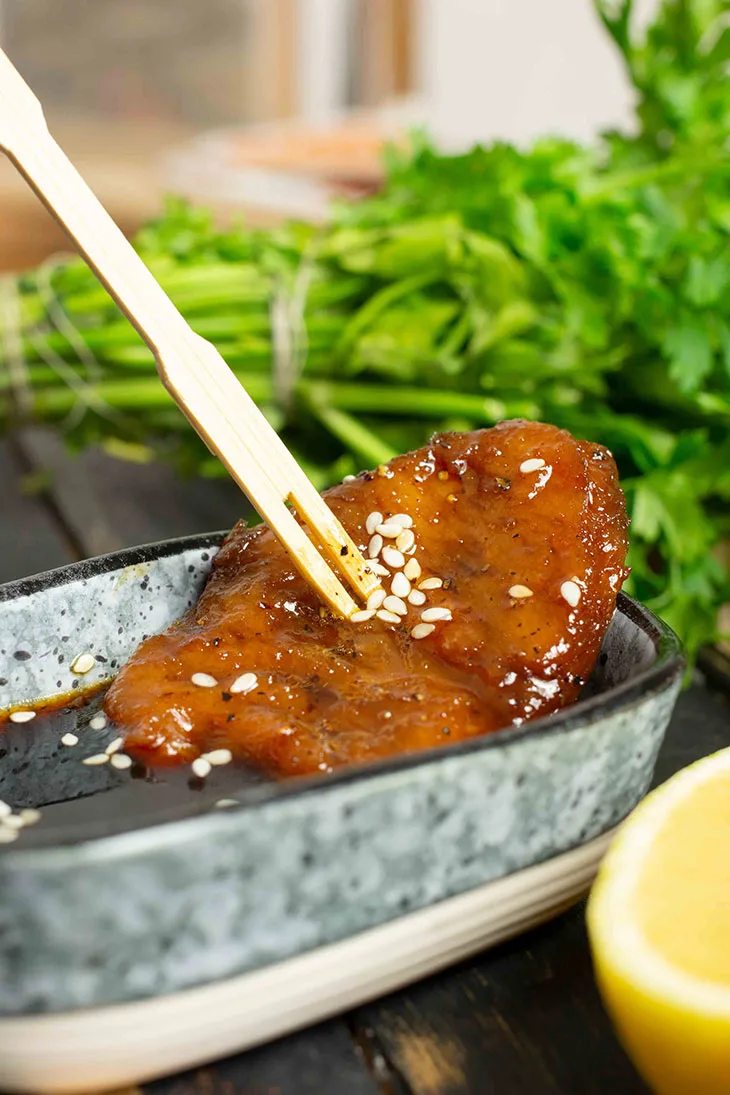 If you love the Indian cuisine as much as I do, then you'll surely love my vegan take on the classic butter chicken. This vegan butter chick'n is bursting with amazing flavors thanks to the Indian sauce. A spicy delicacy!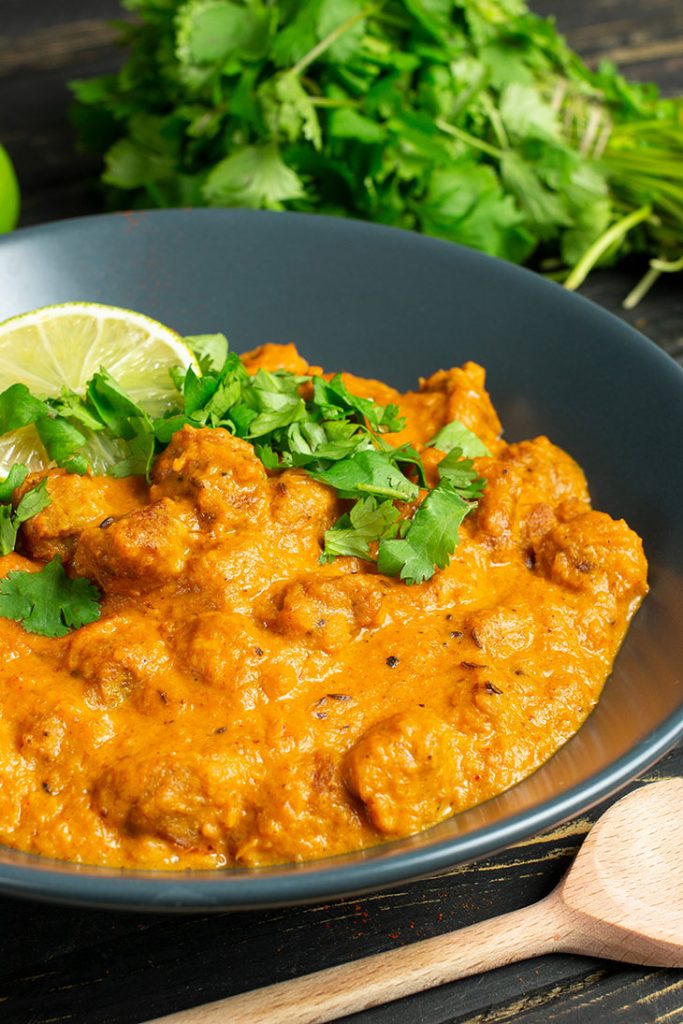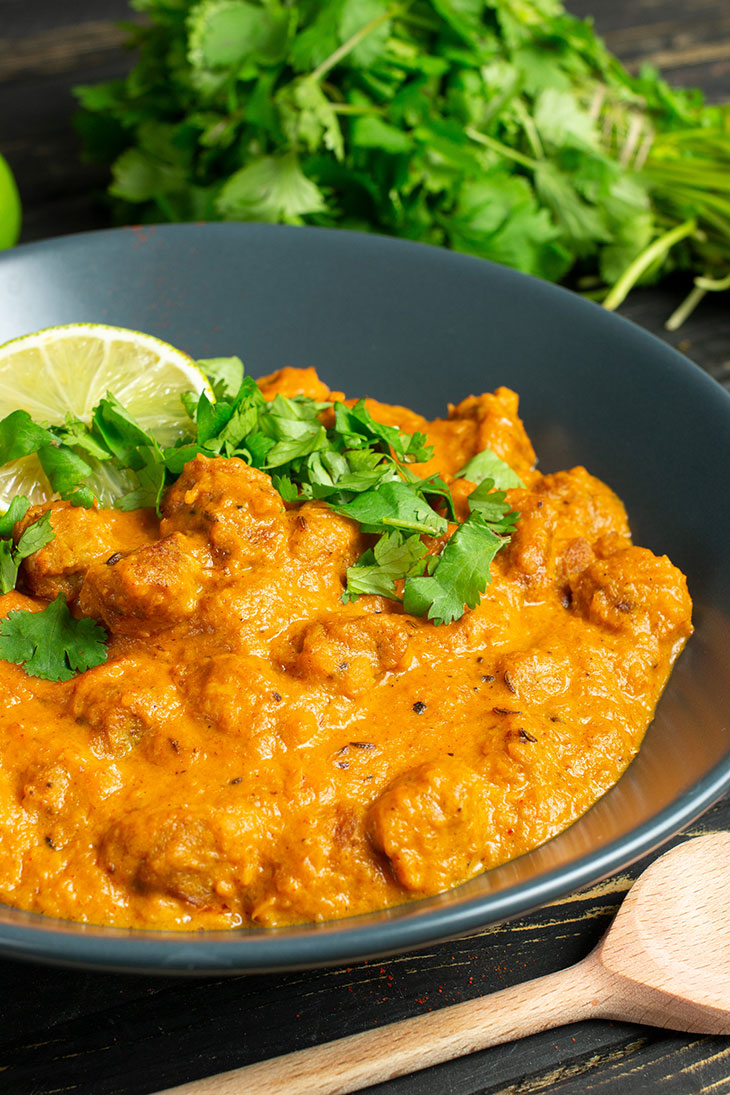 Here's another amazing soup made with TSP chunks that resemble pieces of chicken. But no, this is no regular soup here, it's actually a coconut curry chick'n soup full of exotic flavors!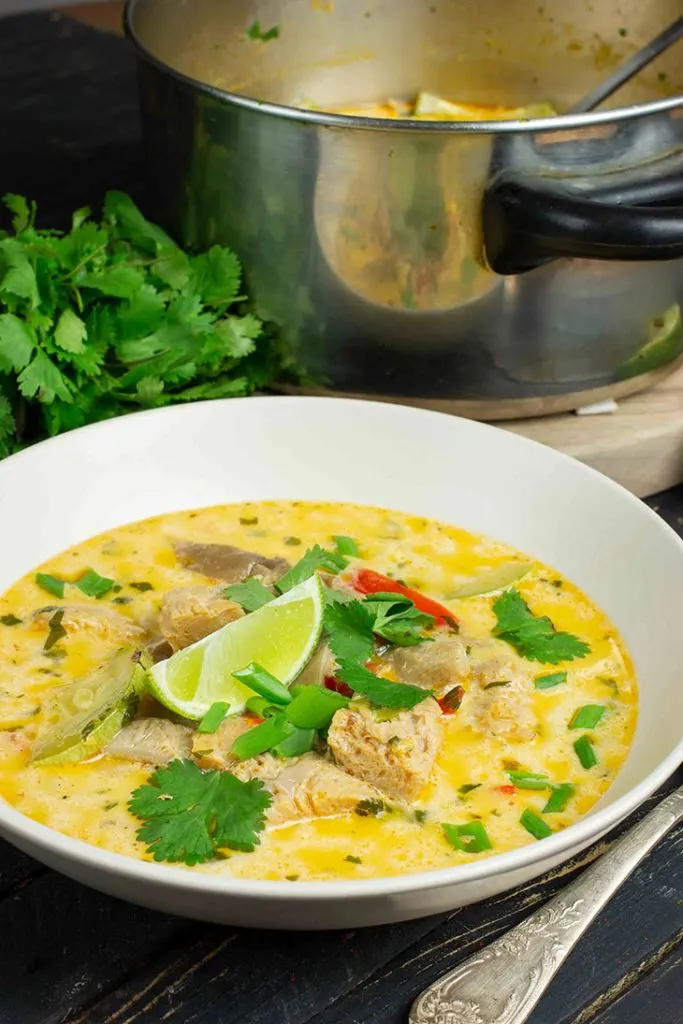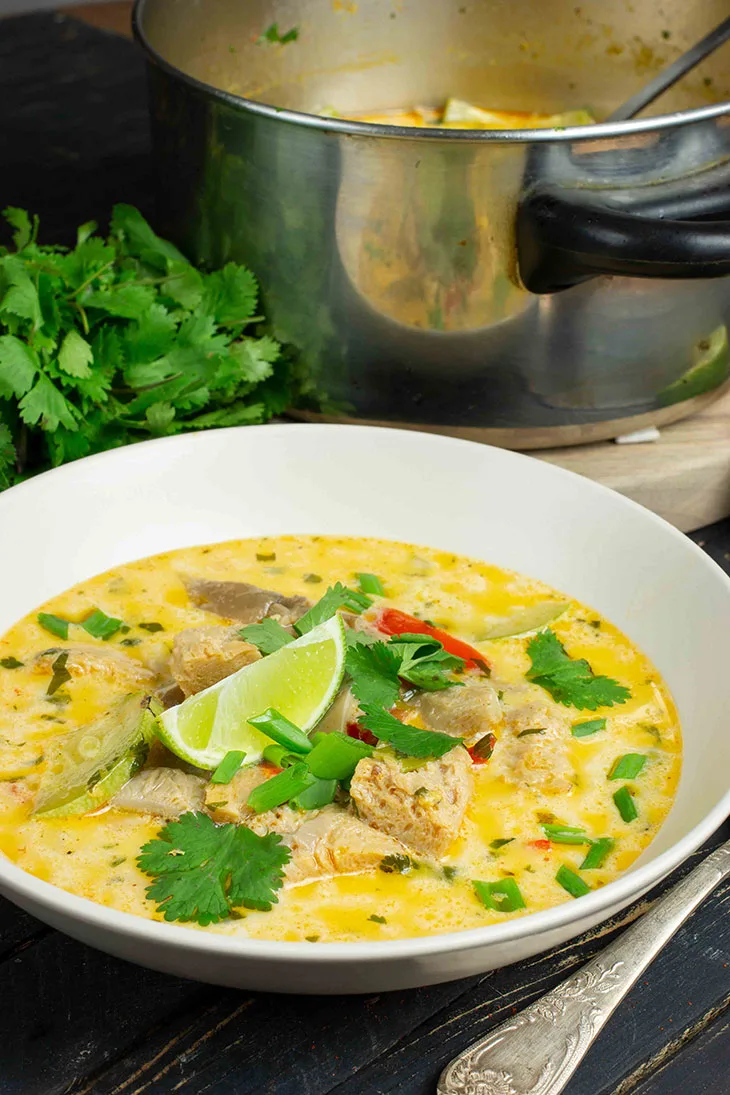 Here's something more in the area of comfort food, also known as my favorite area of expertise. If you love Italian dishes and pasta (especially gnocchi), then this veggie baked gnocchi casserole MUST be your next dinner. Promise me! 😉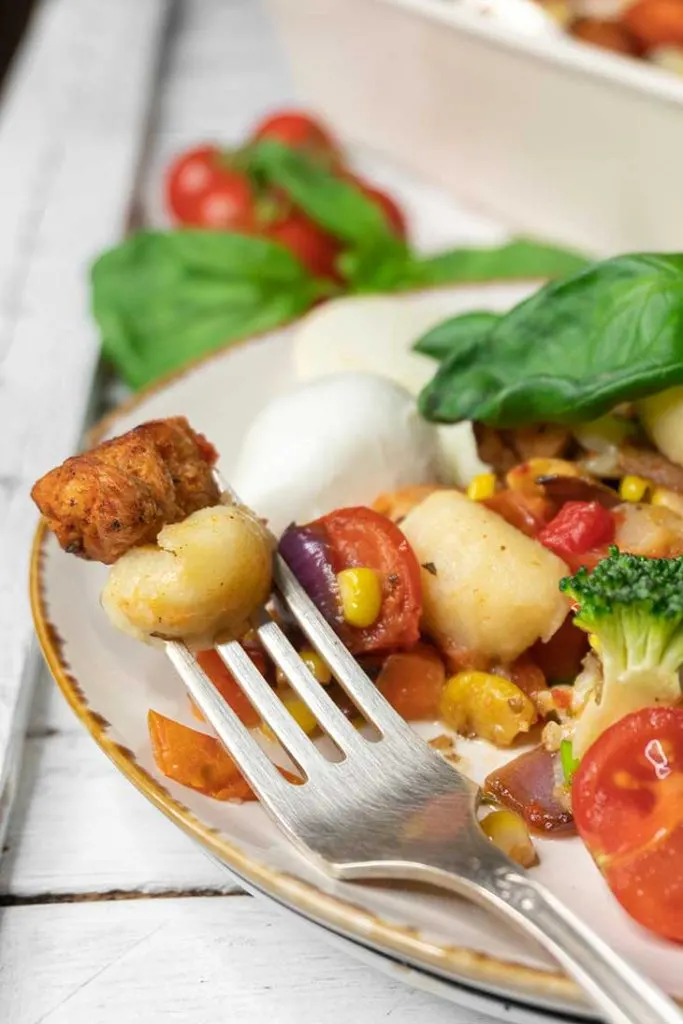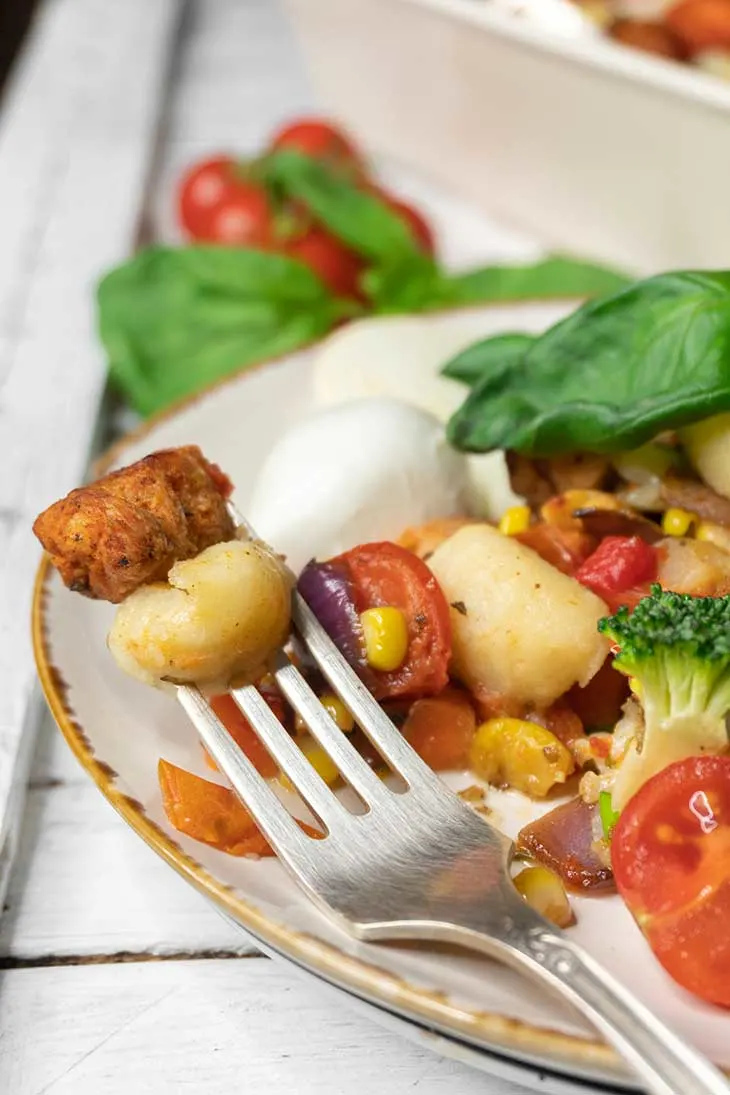 I didn't even realize this yummy list will take us all around the world! Here's a Russian recipe of vegan pierogi filled with TSP crumbles and other yummy ingredients. Proof that TSP is used all around the world – I kid you not!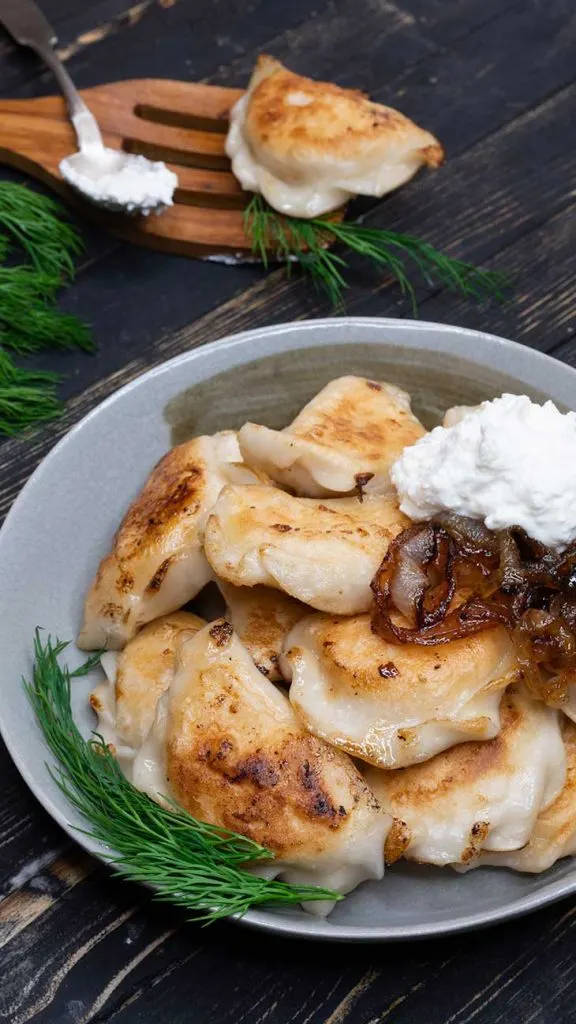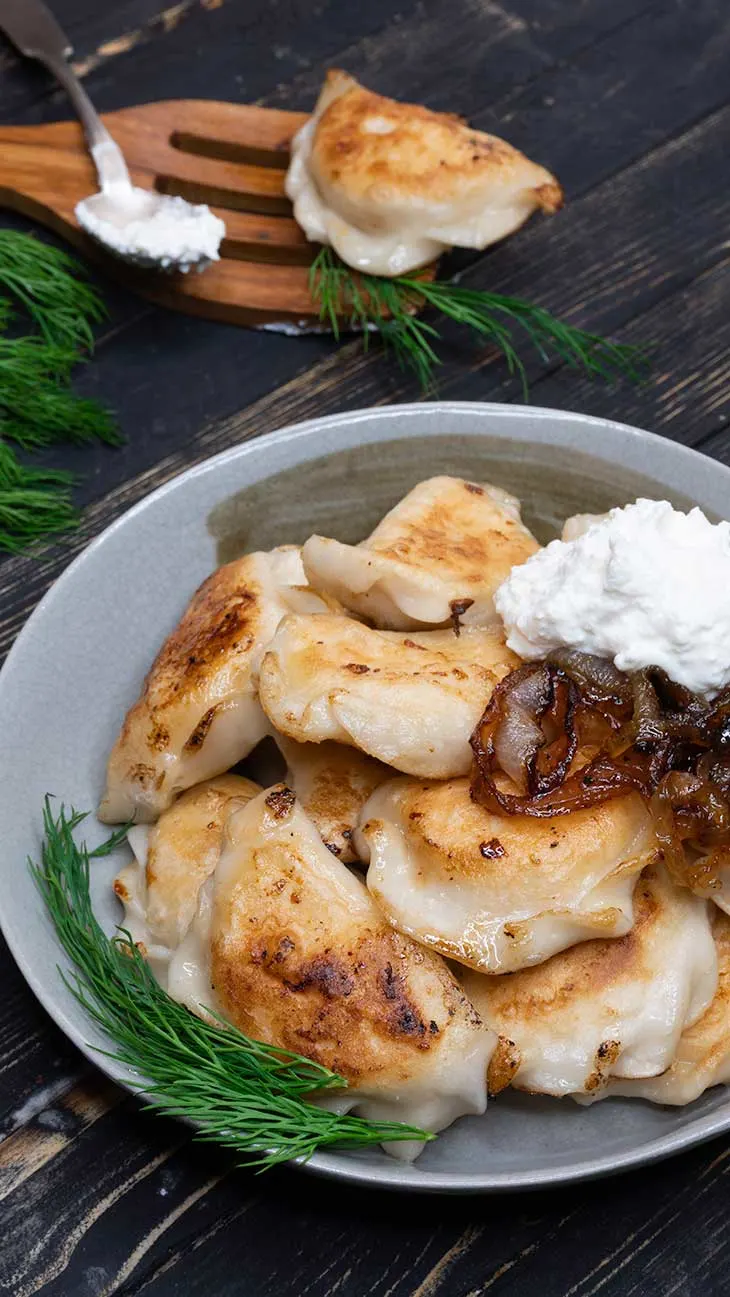 This vegan cabbage lasagna is a lighter, healthier version of the classic lasagna and it's simply amazing when you make it with TSP crumbles. It becomes so filling and delicious, you won't even believe it!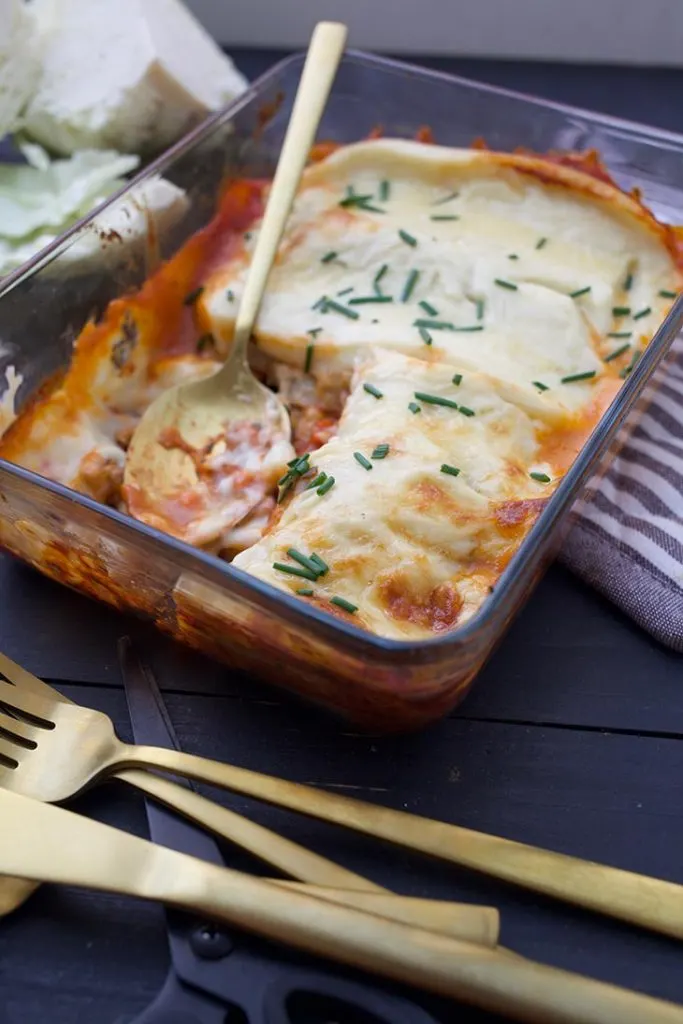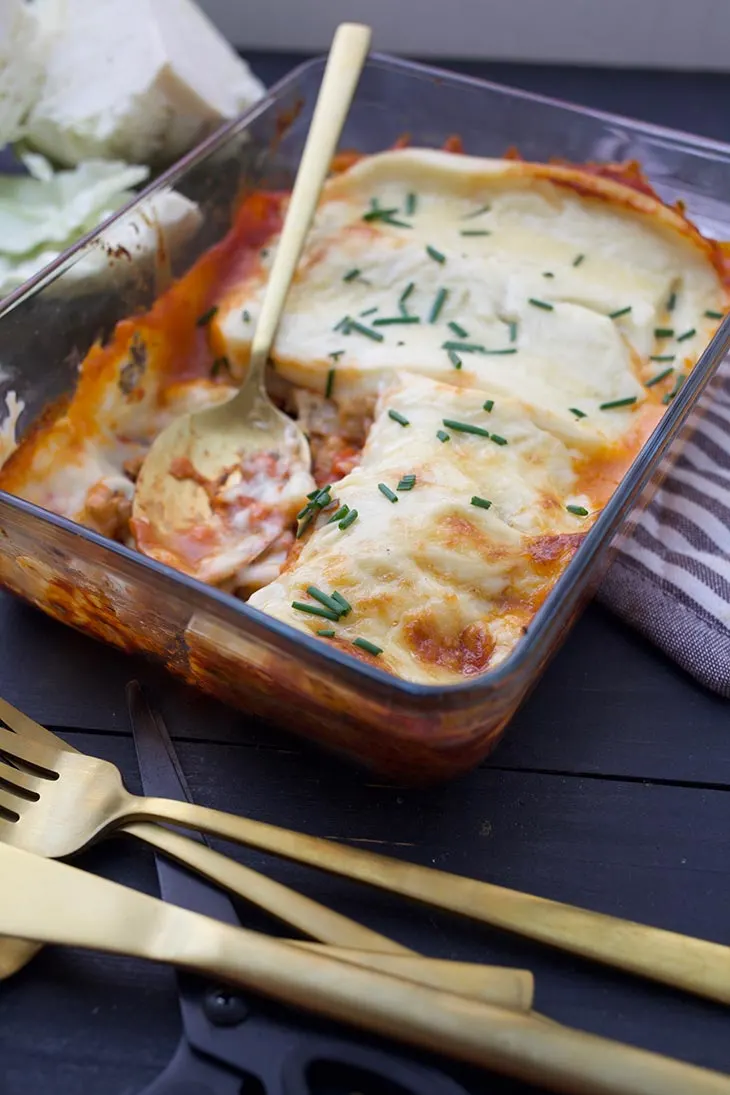 Told you we're going international in this article! Time for some Swedish meatballs – just like the original ones from Ikea, only 10 times healthier. Give them a try!