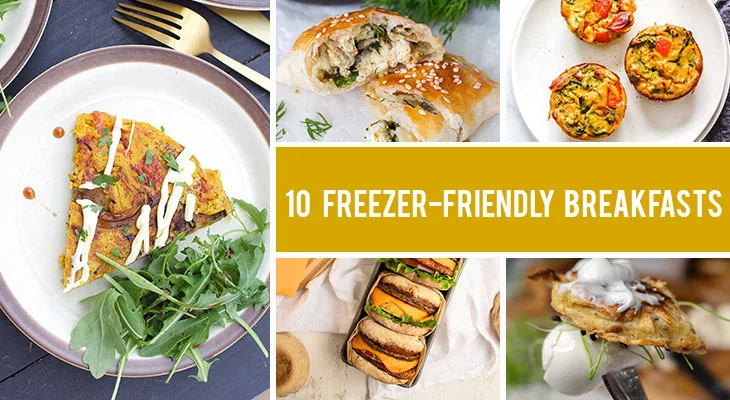 Are you looking for some recipe inspiration? In this list, you will find 10 freezer-friendly breakfast recipes ideal for meal prep – delicious, super easy, and quick to make! Give them a try!
I'm sure you heard this before: Breakfast is the most important meal of the day!
As cliche as this may sound, trust me, it is absolutely true! 🙂 Breakfast is essential to us because it provides all the necessary nutrients and energy that will get us going until lunchtime. It doesn't need to be a big breakfast either! You can just eat a muffin and a cup of coffee, but it is very important not to skip it, otherwise, you'll deprive your body of important 'fuel'.
And, from my experience, the way you start your morning will affect your entire day! That's why I like to wake up, do a few morning chores and self-care, and then indulge in a yummy breakfast. But many times cooking breakfast each day might be tedious work. You might feel uninspired sometimes. You might be lazy on some days. No worries, there's a solution!
First of all, you should try meal prep – the best way to organize your future meals. Second of all, you should try some freezer-friendly breakfast recipes. Yes, it's easy to make sure you'll have a delicious breakfast each morning.
And because I want to provide some yummy inspiration to you today, I have compiled this list with some of the best breakfast recipes out there! You will find here 10 freezer-friendly breakfast recipes that are ideal for meal prep and that I absolutely adore to prepare over the weekend for the following week. This way I know that my breakfast will be ready daily without any effort!
Freezer-friendly breakfasts are always a great idea! 🙂 From pancakes to hash browns, pinwheels, and patties – you'll find everything you wish for here and more!
I hope you'll find enough inspiration here for your next breakfast meal prep, as I tried to add recipes for each and every taste! 🙂
Click on the linked titles in order to access these amazing freezer-friendly breakfast recipes. You will find here many unique and delicious recipes created by some of my favorite food bloggers out there, but also 7 of my own recipes that I totally recommend you try.
Here we go:
Freezer-Friendly Breakfast Recipes
Hot pockets are one of my favorite things to cook for meal prep! They're super versatile, extremely easy to make and you can easily transport them – which means they're a great breakfast to go! 🙂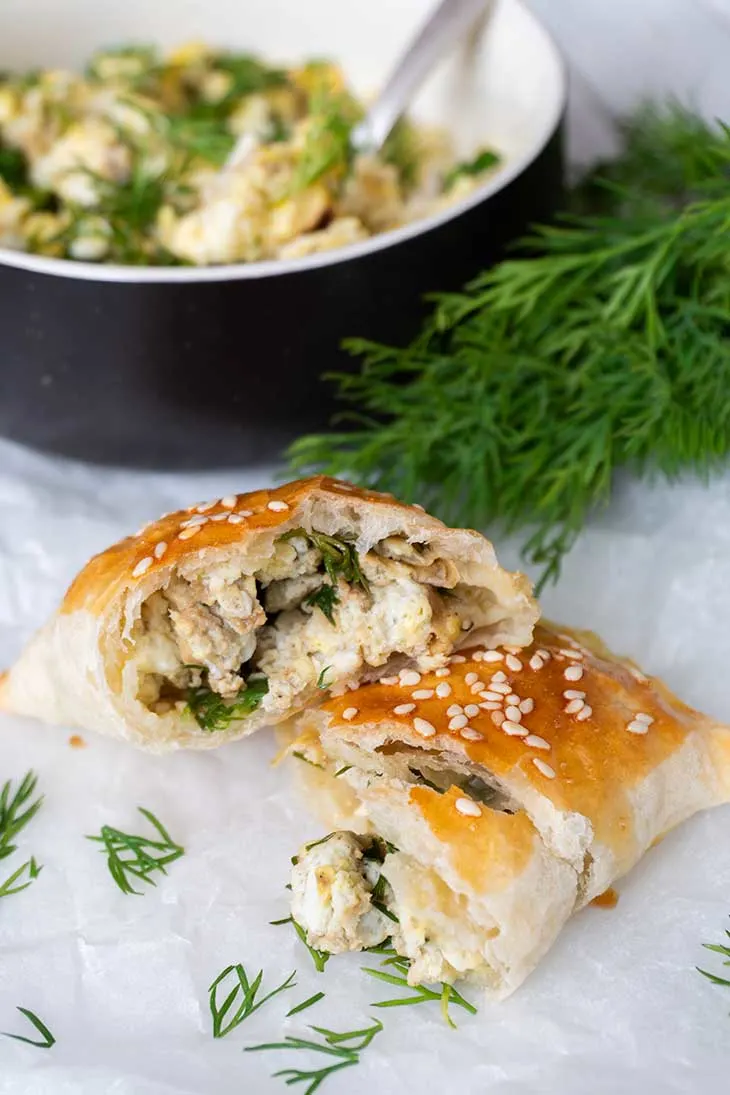 Here's another version of the famous hot pockets I was talking about above. These hot pockets are bursting with amazing pizza flavor. And the best part about them is that you can customize them as you wish, exactly as you would do with your pizza order! Give them a try and you'll surely fall in love!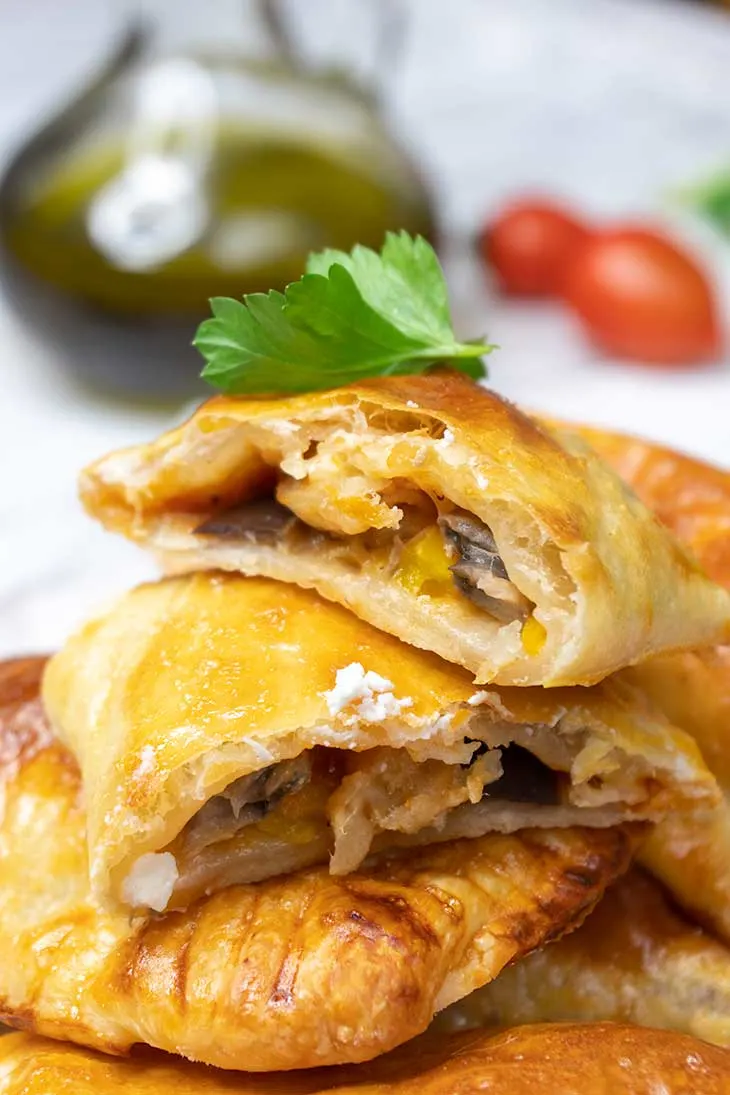 Hash browns are another one of my favorites when it comes to breakfast and meal prep. I'm the savory type of a breakfast person, so if you're like, then I urge you to try these cabbage hash browns! They're super easy and quick and they'll show you a different side of cabbage you never thought of before!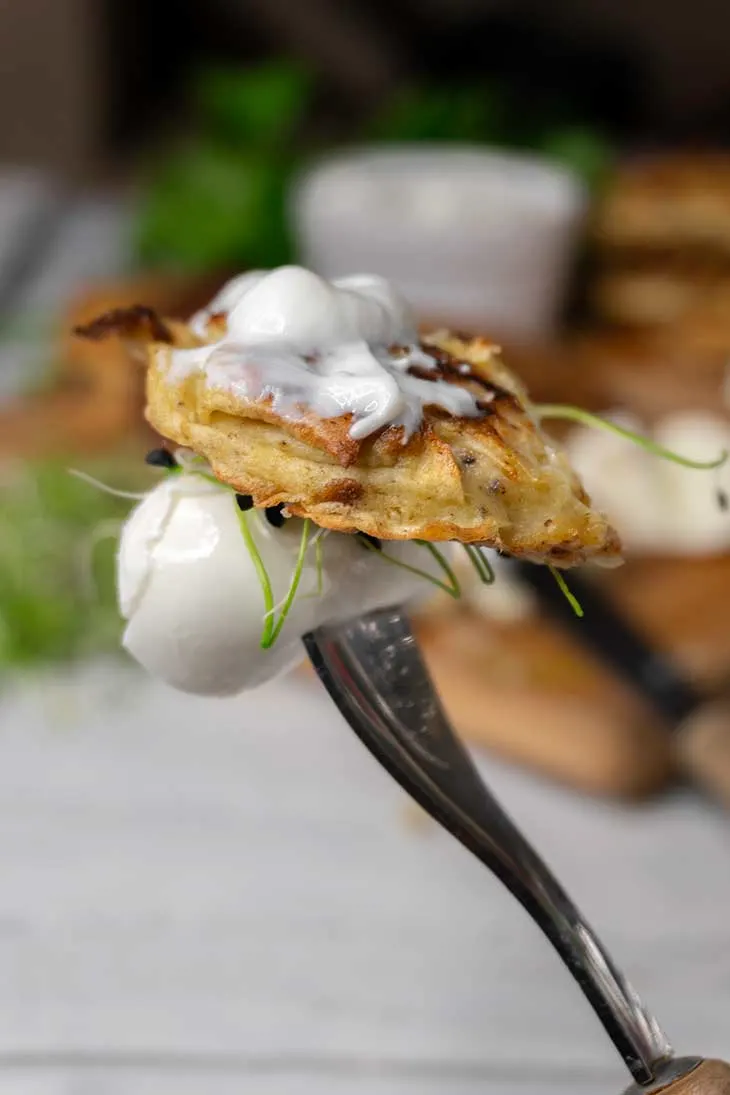 I'm a pancake lover for sure, but this time I want to show you a savory pancake option – potato pancakes! Potatoes are extremely versatile, but it's quite amazing to me that we can even make breakfast pancakes with them and they still taste incredible. What's not to love here!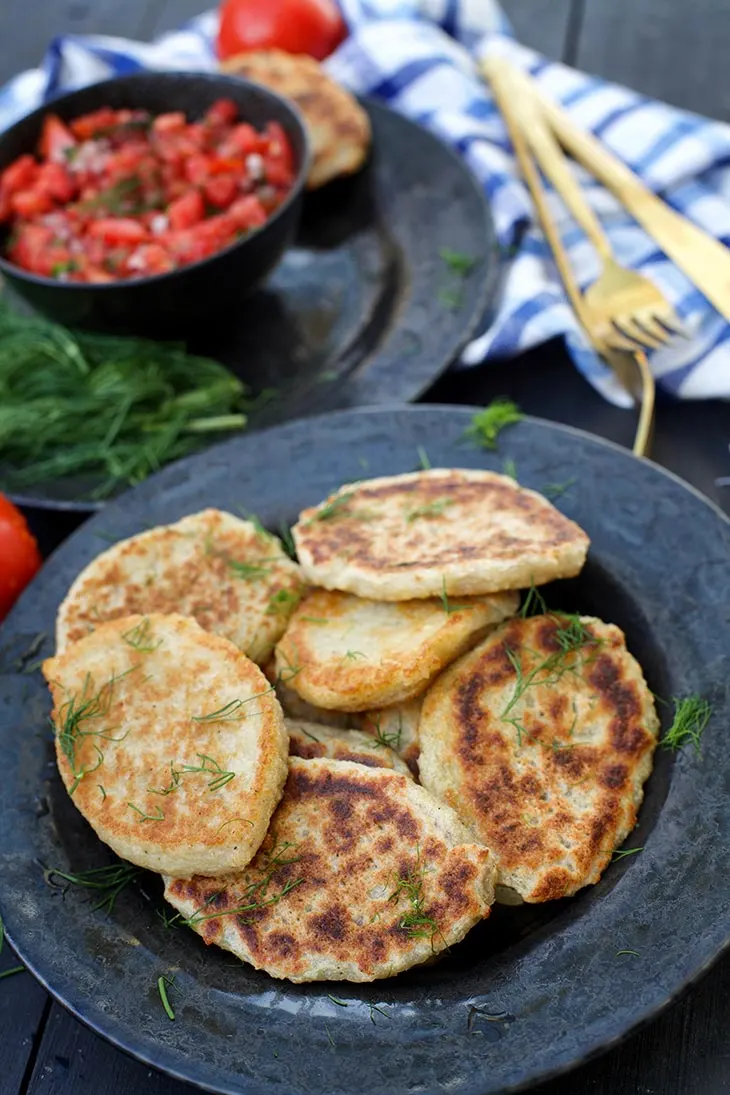 Yes, it's possible to make a vegan omelet and it's also rather easy to do so! All you need is some chickpea flour and some other carefully chosen ingredients and your favorite veggies and you're good to go. It's as easy as A-B-C!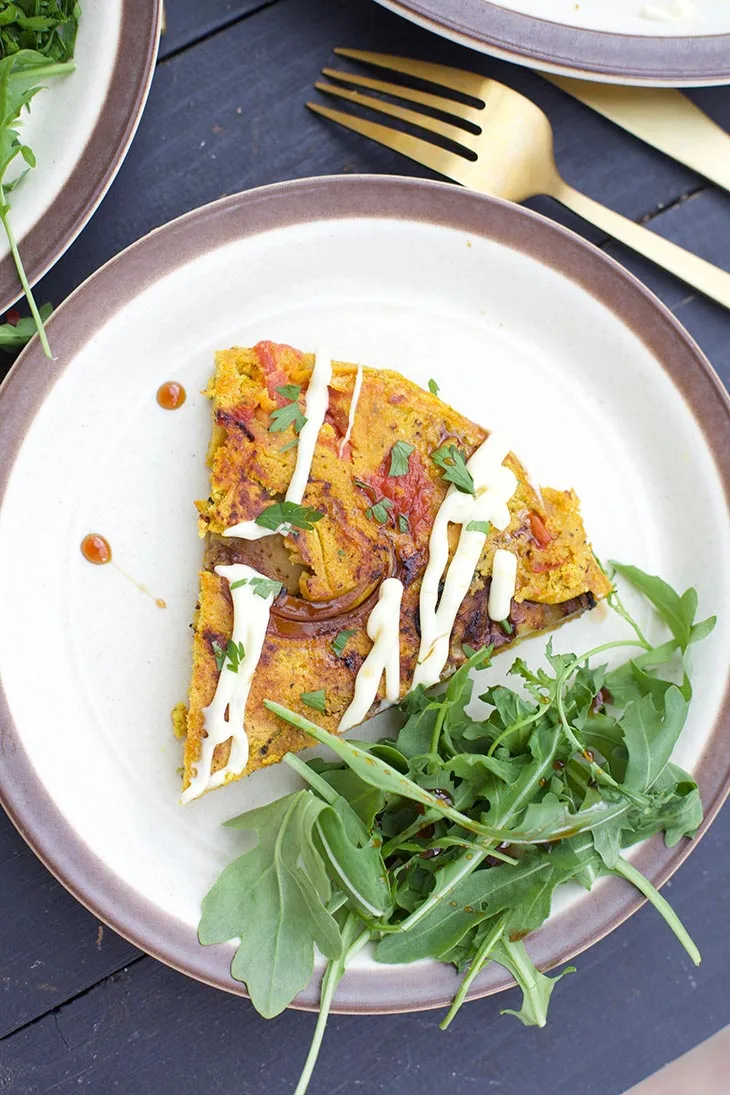 I told you about some delicious cabbage hash browns above, but let's not forget about the classic hash browns either! They're the perfect meal prep idea: you can make a big batch of hash browns, freeze them, and then you'll have a yummy breakfast waiting for you each morning, to be served however you please!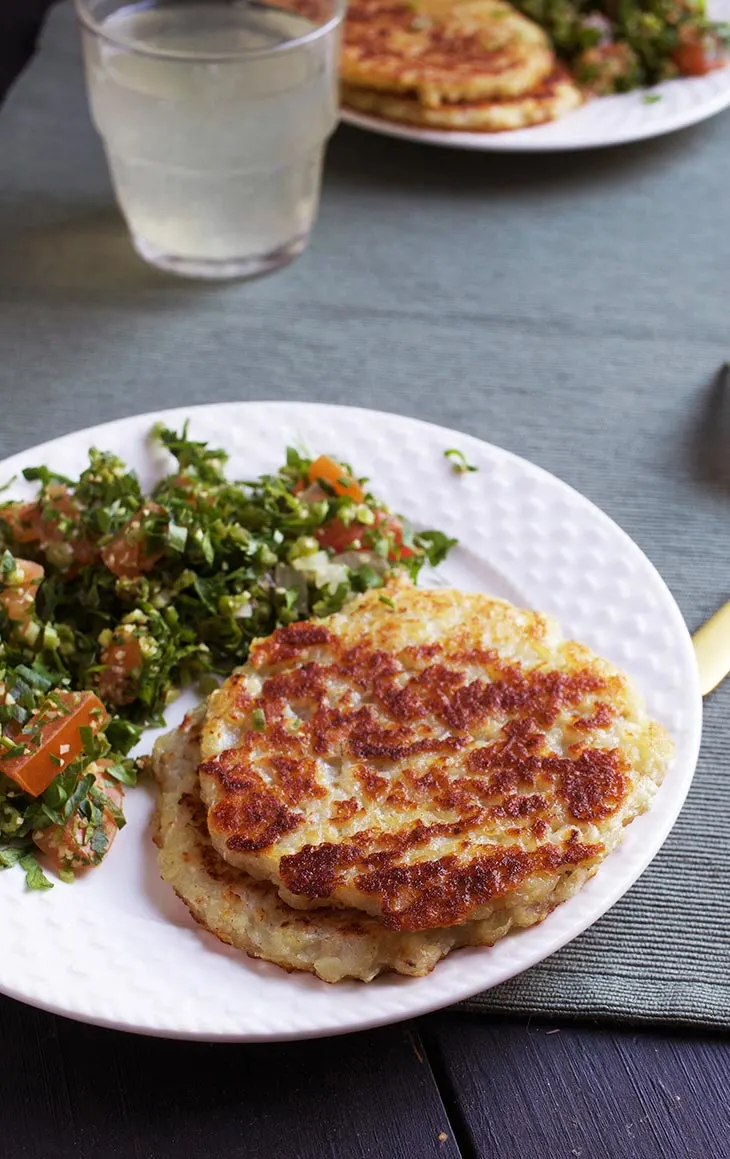 I love pinwheels just as much as I love hot pockets and this recipe for vegan mushroom pinwheels must be one of my favorite ones out there. It may sound super simple, but it's very flavorful. Plus, making this is a kid's game!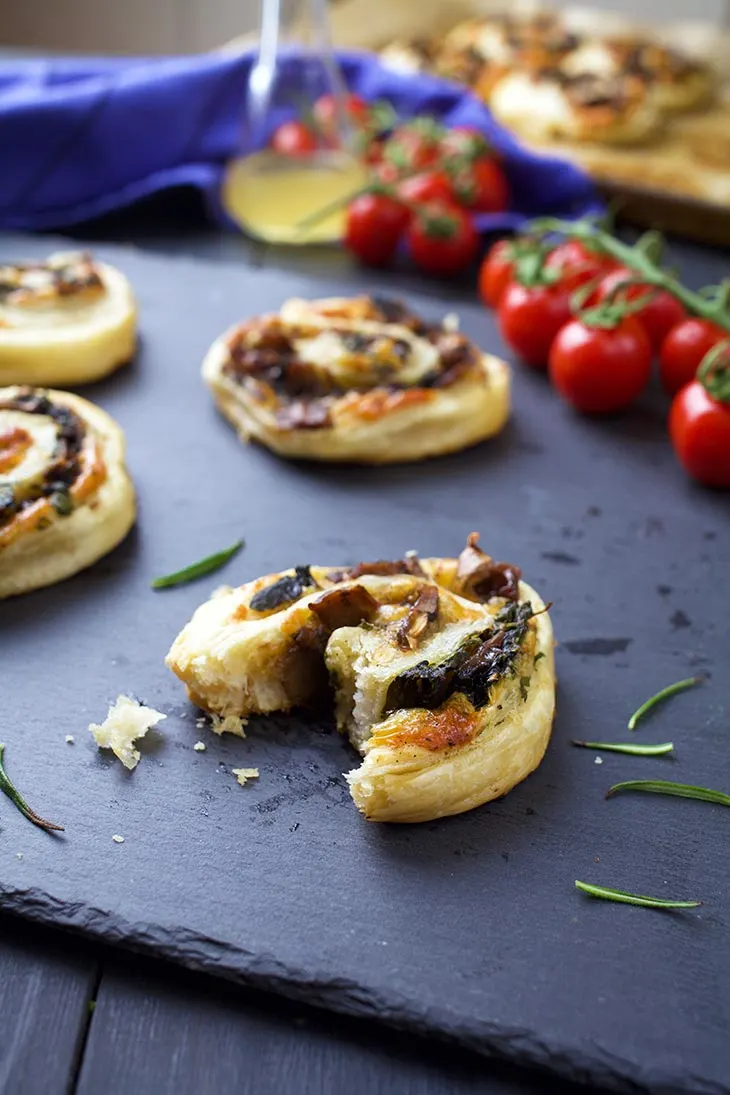 8.
If you love a savory quesadilla instead of a boring sandwich, I recommend you try this amazing spinach and feta breakfast quesadillas! They're very easy to customize and yes, they're super freezer-friendly, no worries!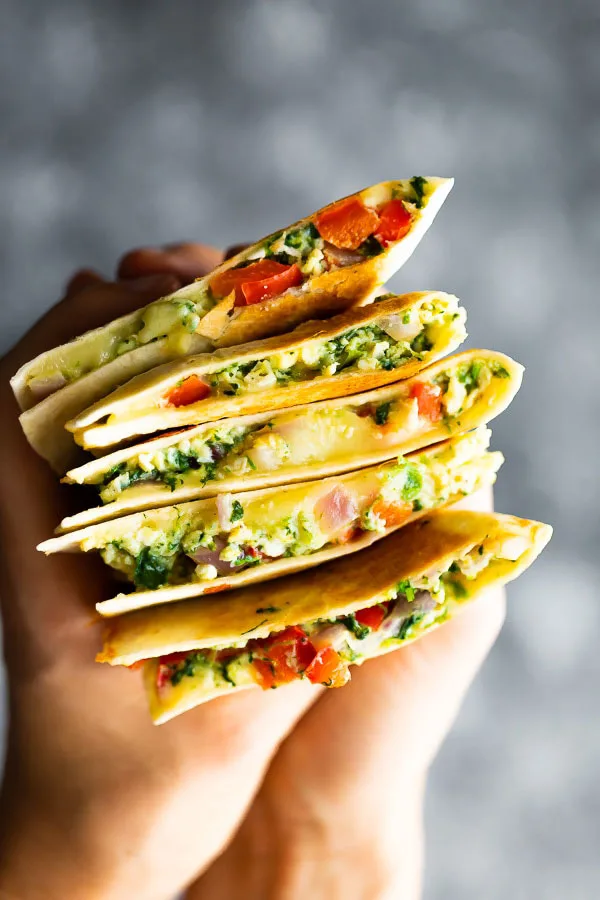 Let's end this list in style with these superb vegan egg muffins. Of course, they don't contain any egg, but I promise you won't miss it at all! If you like savory muffins, then this recipe is for you. Tip: serve it with some spicy sauce to enjoy the best combo! 🙂