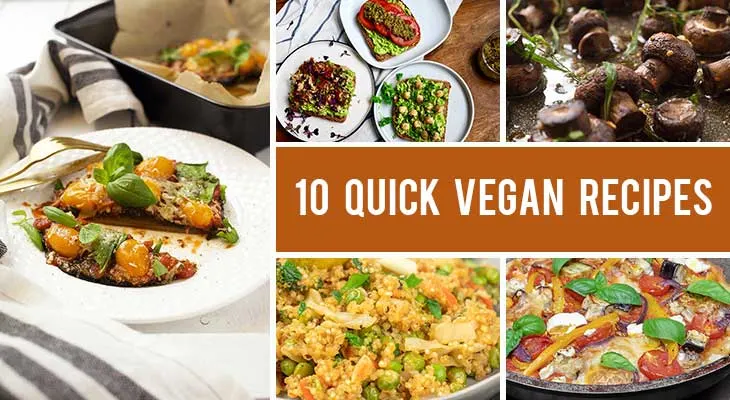 Are you looking for some recipe inspiration? In this list, you will find 10 quick and easy vegan recipes for when you're not in the mood to cook! Give them a try!
I know how it is. There are days when you simply don't want to cook anything. You don't even want to make a sandwich or boil some pasta. Or spread some butter on a piece of toast and call it a day. And maybe you don't even want to order something and wait 30-60 minutes for your food to arrive. Nope, that's too much. And think about the money you're going to waste on food delivery again!
Well, my friends, it doesn't have to be like this! Cooking something delicious doesn't mean you have to spend hours in the kitchen trying to put together a big list of complicated ingredients. No, sir! There are COUNTLESS recipes out there that are so quick and easy that you'll have your meal ready in literally 10 minutes! No hassle, no stress, and a lot of money saved. Sounds perfect, right?
Trust me, I hate spending a lot of time in the kitchen, as ironic as that may sound. So I really enjoy quick and efficient recipes and I love to share them with you! 🙂
And because I want to offer you some inspiration, I put together a list with great vegan recipes that are both quick and easy! You will find here 10 of my favorite easy vegan recipes that I frequently prepare whenever I don't want to spend a lot of time in the kitchen! From skillet pizza to fried rice, pasta, these recipes will provide just the inspiration you need for your next meal prep session!
Click on the linked titles in order to access these delicious quick & easy vegan recipes for when you're not in the mood to cook! You will find here many simple and delicious recipes created by some of my favorite food bloggers out there, but also 7 of my own recipes that I totally recommend trying.
Quick & Easy Vegan Recipes
No, you don't need an oven and a complicated kneading technique to make pizza – it can be as simple as throwing some pizza dough in a skillet, adding some yummy ingredients on top and that's it! This is, honestly, the easiest and quickest pizza recipe I ever tried and I simply love it!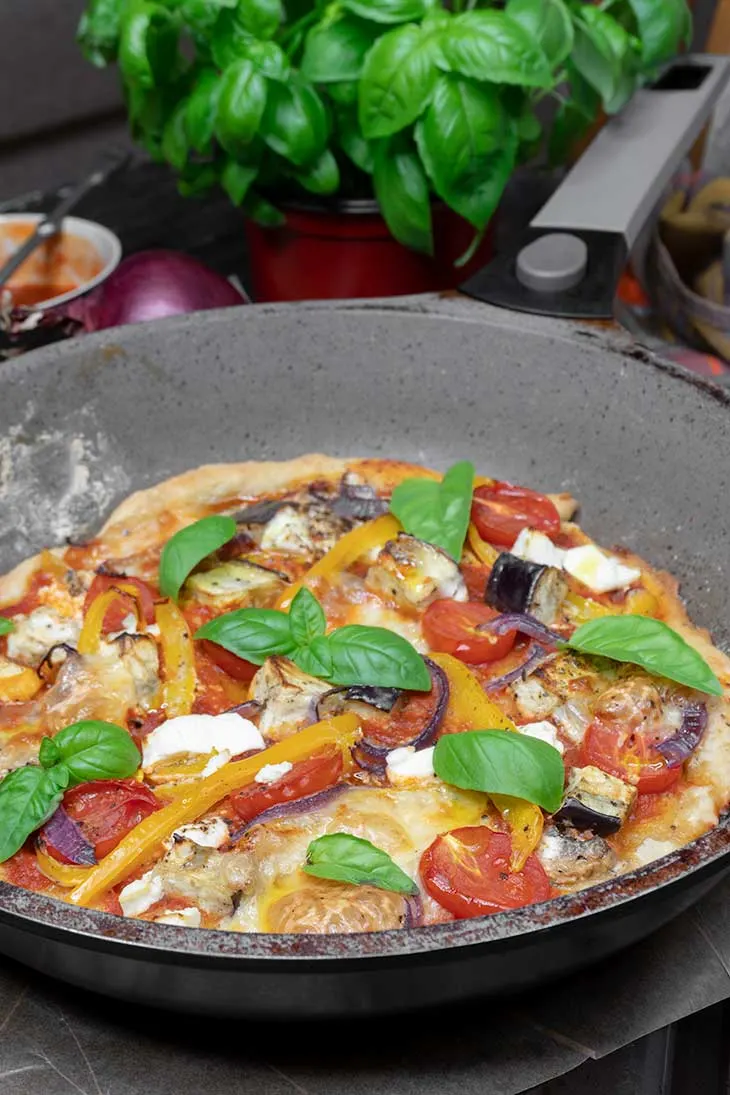 If you love Asian dishes such as fried rice, then you'll definitely love this unique take on a classic dish: here's how to make quinoa fried rice! It will be ready in literally 15 minutes, so what more can you wish for?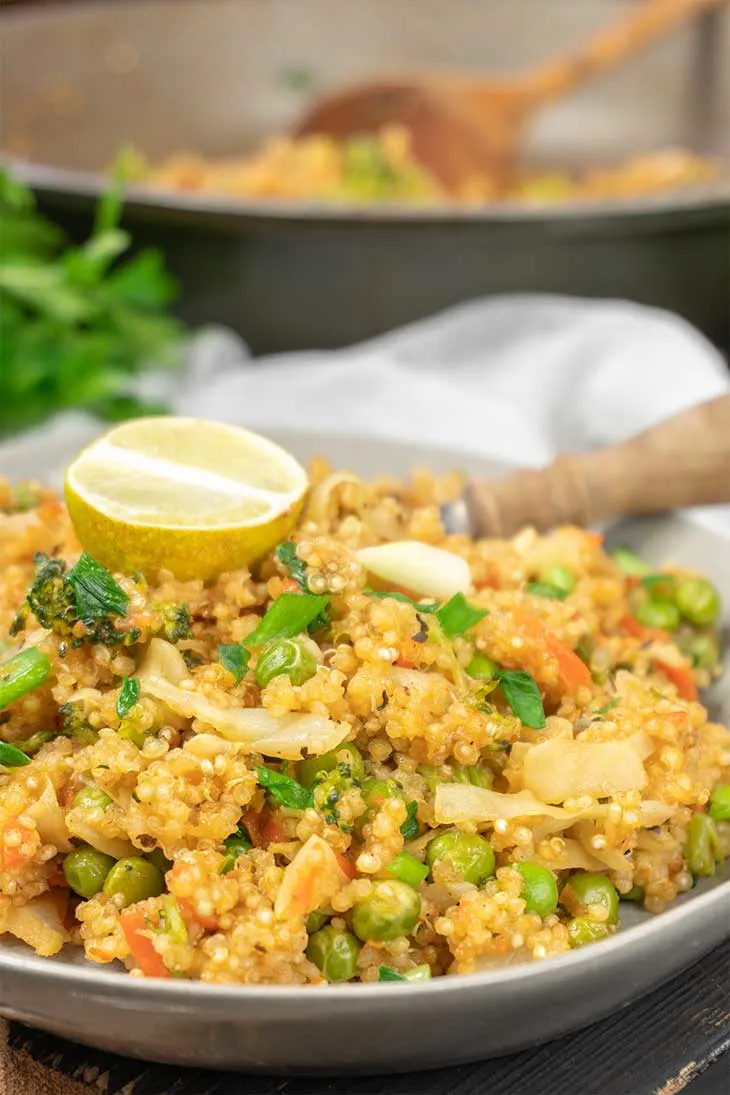 Pasta is one of my favorite thing to cook whenever I'm lacking the time or patience to do something more complicated. After all, what could go wrong about pasta? You boil it and then you mix it with your favorite sauce and dinner's ready in no time! And this lemony pesto sauce is guaranteed to make you fall in love!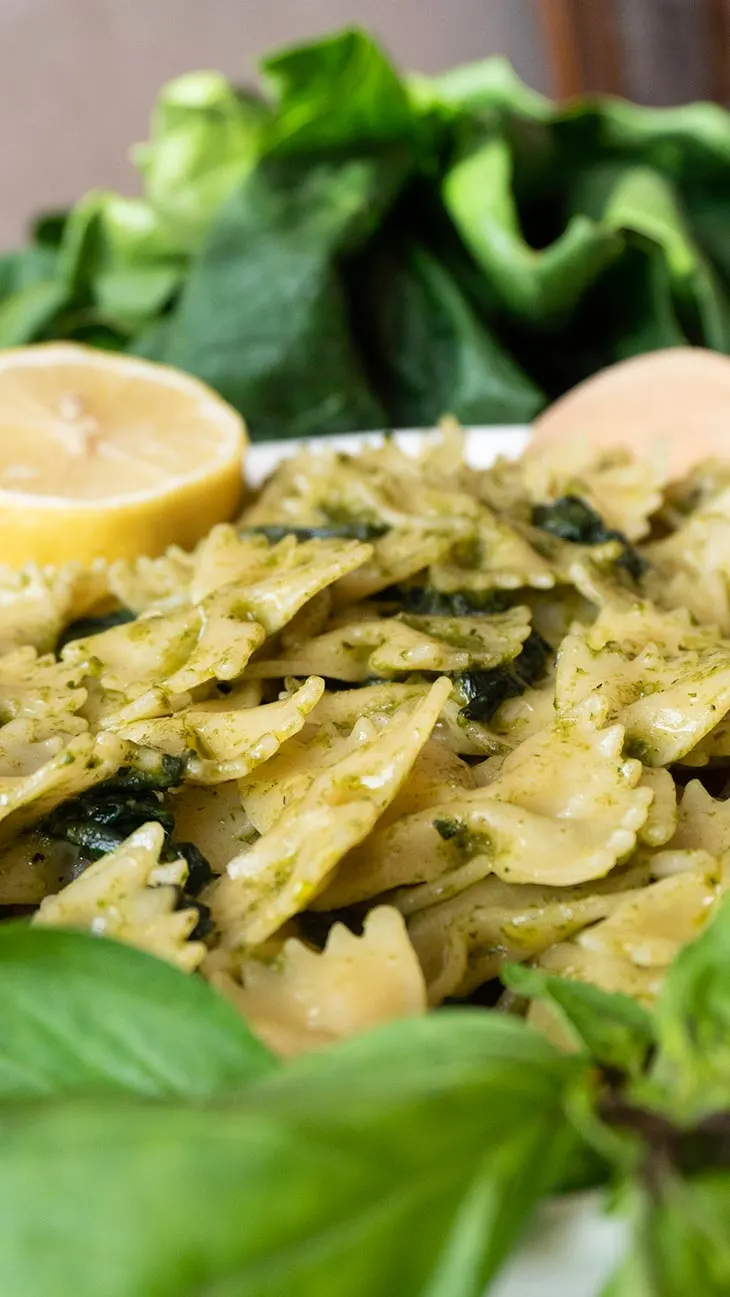 Here's yet another quick and easy pizza recipe! This one is for all those of you that want to cut on carbs and want to enjoy something super flavorful at the same time. This Portobello pizza doesn't need any dough (win-win!), as the base is one big Portobello mushroom. Divine, I tell you!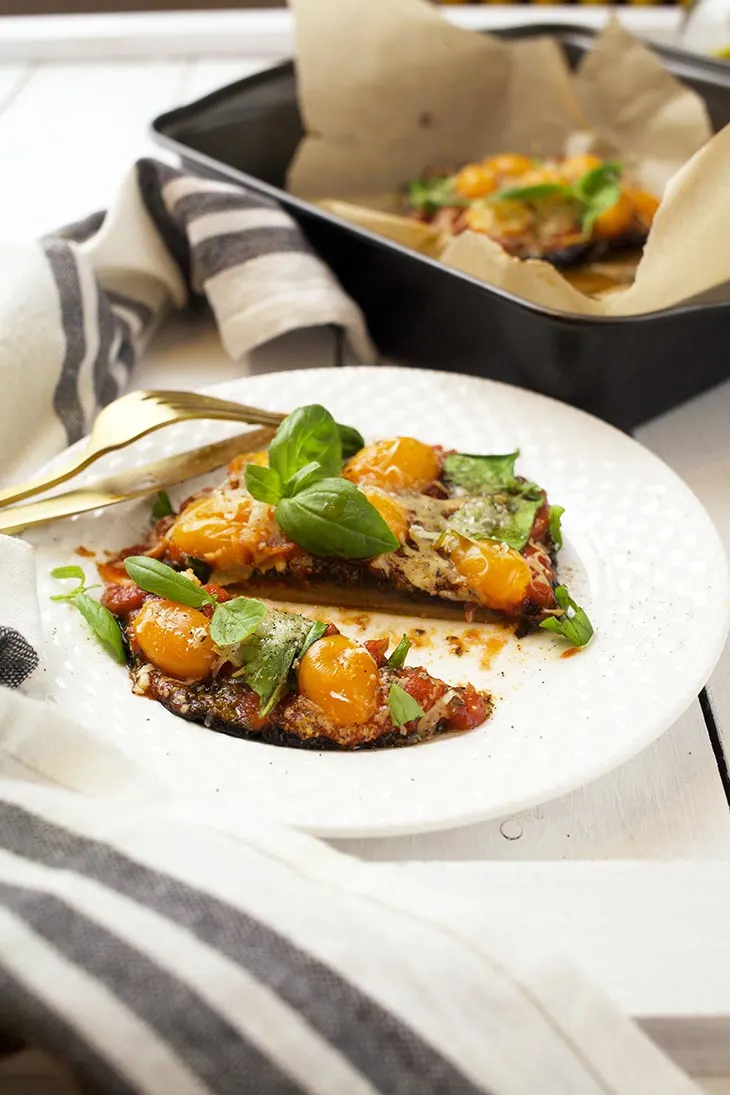 In case you love mushrooms as much as I do, then prepare to fall in love with one of the easiest and most delicious roasted mushroom recipes out there! Mushrooms and garlic go together hand in hand, so I can't think of a better combination for your next quick lunch! 🙂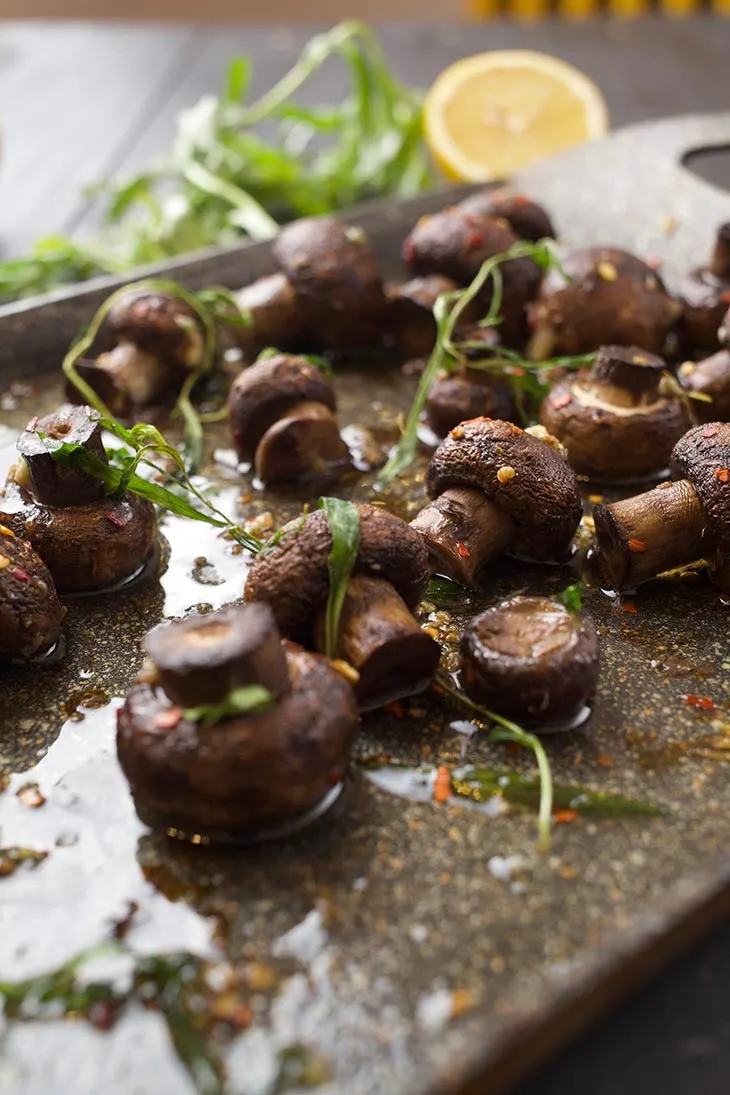 Avocado toast – what could be better? I've been a devoted fan of the avo toast for years and I love eating it for breakfast. It's quick, it's filling and it's extremely delicious. In case you want to try some new avo toast recipes, you can find three different ones here. One for each taste!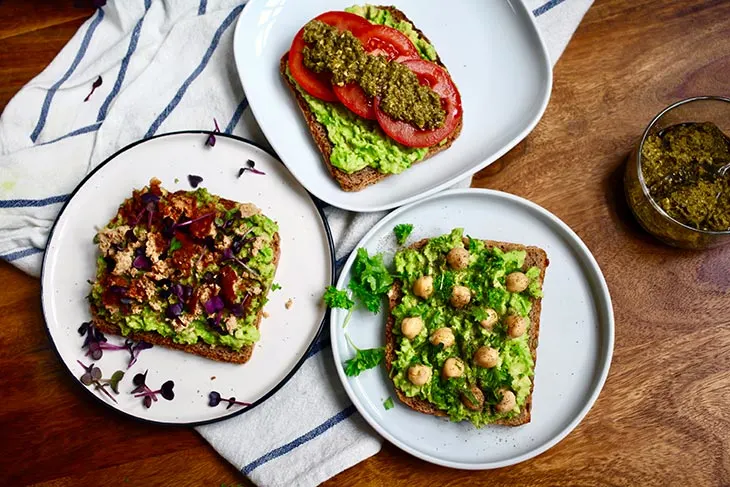 If you feel like a sandwich might be too boring, why not try making some quesadillas? They're just as easy to make as your classic sandwich, but they're ten times more delicious! This recipe calls for simple and healthy ingredients, but you can always swap some of them to suit your taste. 🙂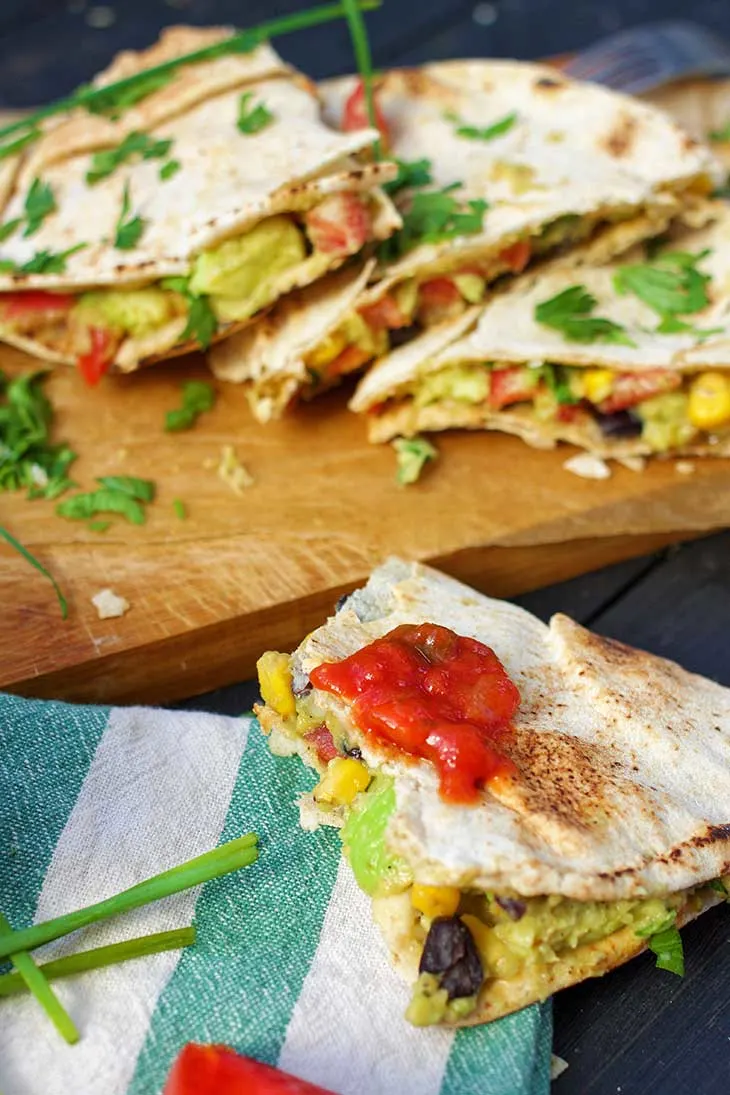 Grilled cheese sandwiches – if these are not the definition of comfort, I don't know what is! Whenever I feel like eating something super filling but extremely easy, grilled cheese sandwiches pop into my mind. If you're the same, then you should definitely try this vegan recipe.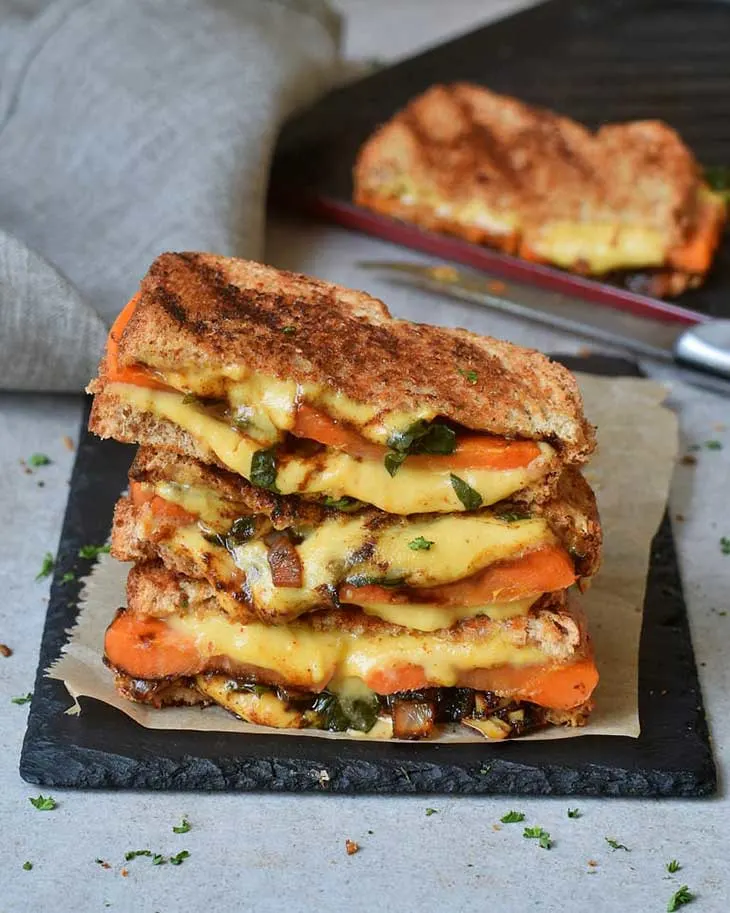 Have you ever tried making a vegan omelet? If not, now's your time to shine! This delicious vegan chickpea omelette is ready in no time and it has an amazing taste. You don't even miss your classic egg omelet, you'll see!
Here's another timeless recipe: avocado pasta! Think of fresh basil, cherry tomatoes, and creamy avocado – what's not to love? So next time you crave something yummy and quick, make sure you give this awesome recipe a try! 🙂