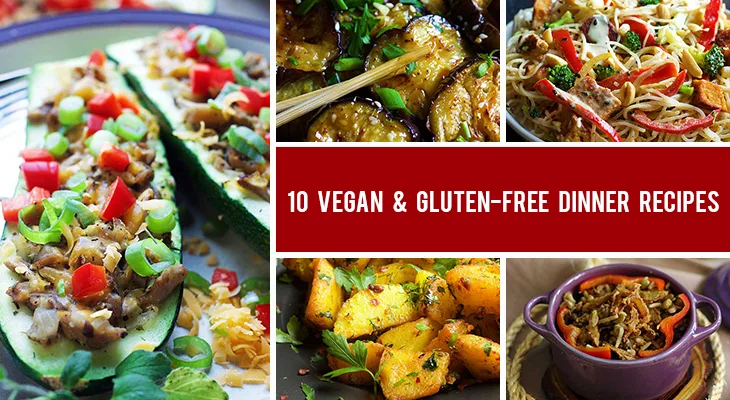 If you're gluten-intolerant and also want to eat more plant-based meals, here are 10 vegan and gluten-free dinner recipes that will surely become your favorite! Check them out below!
Some people live with the wrong impression that vegans only consume raw, tasteless veggies or fruits when, in fact, vegan dinners are just as delicious and flavorful as any other great meal – but without the guilt! It is true that if you are also gluten intolerant or you have a gluten sensitivity, this makes things a bit more complicated. But don't worry, there are countless great vegan and gluten-free recipes out there that you can make, and this list is here to help you!
If you are short on time and you are searching for some great ideas for vegan and gluten-free dinner recipes that don't skimp on flavor, this is the perfect place to start searching!

You will find here 10 vegan & gluten-free dinner recipes that I always love to make. And, truth be told, each time I make one of these recipes I am impressed by their strong, exotic flavors and amazing textures.
You will find here different kinds of gluten-free dinner recipes – from potato recipes to stews and casseroles and even stuffed vegetables. But you should know that all of these recipes are made with healthy ingredients, are tasty, easy to make and super comforting! And, of course, they're vegan and gluten-free!
Click on the linked titles in order to access these delicious vegan & gluten-free dinner recipes. Don't forget to tell me which one is your favorite!
Vegan & Gluten-Free Dinner Recipes
I think we can all agree that French fries are delicious, although rather unhealthy. So if you are searching for new and healthy ways of cooking potatoes, I guarantee that once you try this recipe for Batata Harra (spicy roasted potatoes), you will never want to go back! They're incredibly flavorful and they have the perfect texture: fluffy on the inside and crispy on the inside!

My vegan take on the deliciously classic "mac and cheese" is way healthier, but it preserves the original flavors and texture. Imagine a unique combination of cashews and potatoes, carrots, nutritional yeast, coconut milk and lots of spices that create the perfect taste! Can you believe this dish is extra cheesy, but with no dairy at all? You have to give it a try!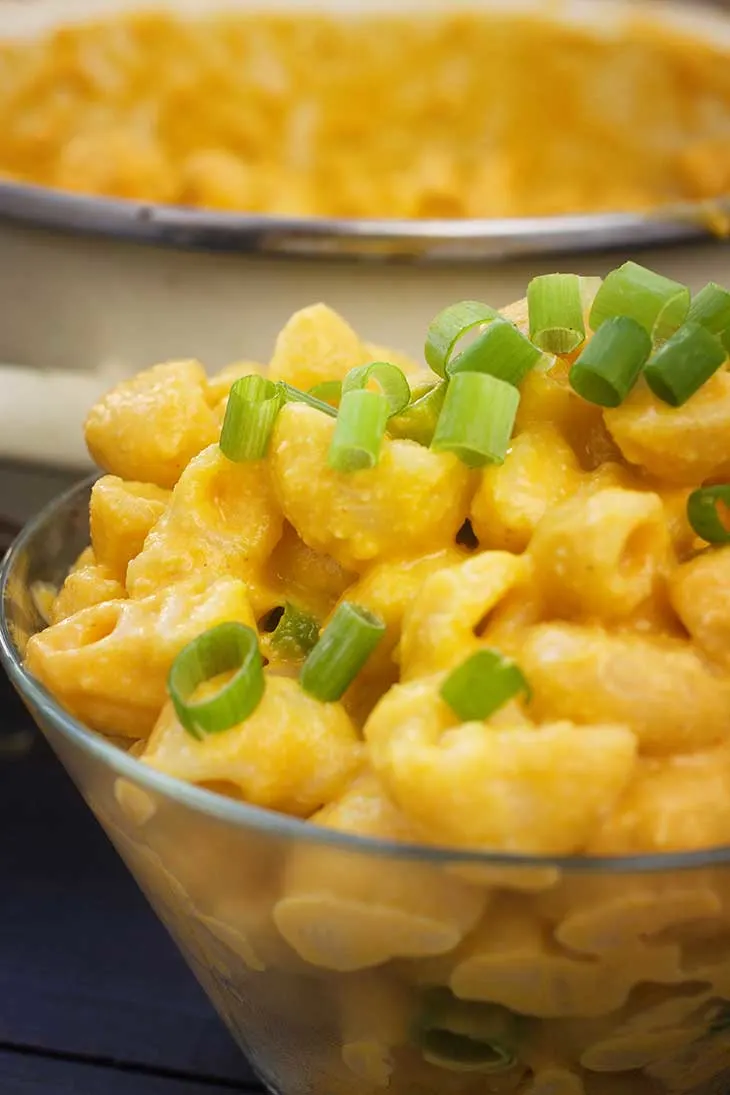 This recipe for Chinese eggplant with garlic sauce is basically my favorite way of eating eggplants. This recipe is bursting with flavors, it's incredibly easy and fast to make and the results are perfect each and every time. Serve it with your favorite Asian side dish – my recommendations are rice or rice noodles. Yum!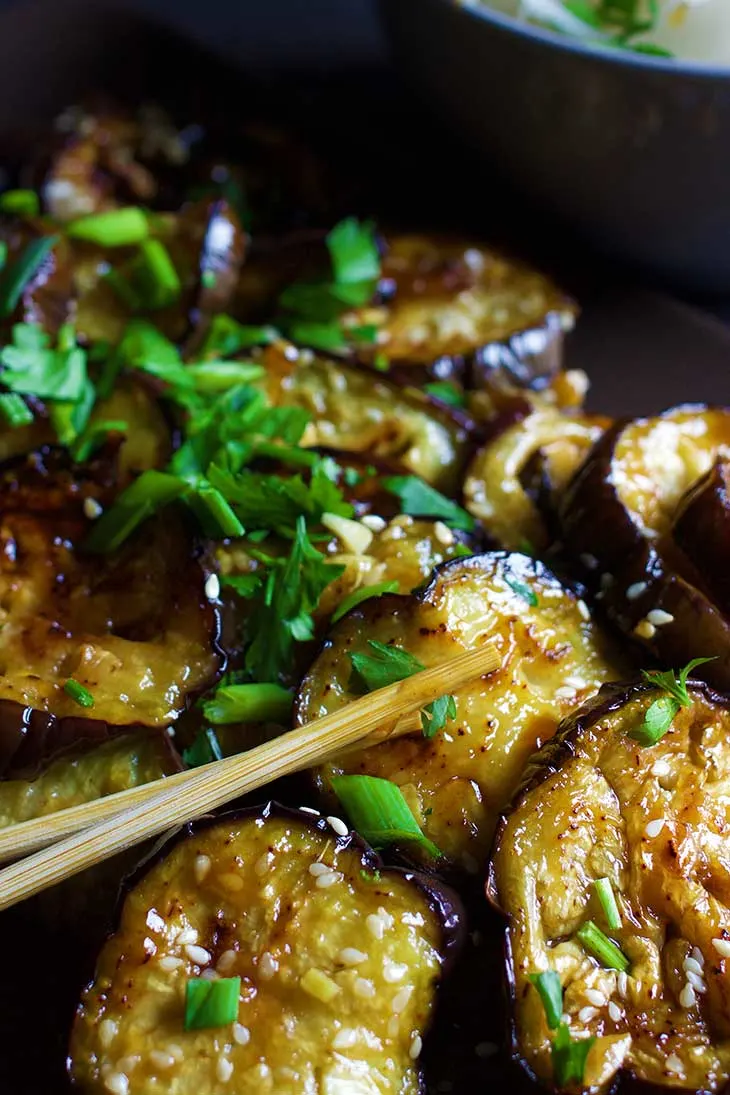 If you are searching for the most delicious and comforting dish you could think of, then this vegan Greek moussaka recipe is your answer! Although it takes a bit more time to cook, it's perfect for meal prep! Prepare a big batch of this amazing vegan eggplant casserole and serve it for dinner in the following days. Perfect even when reheated!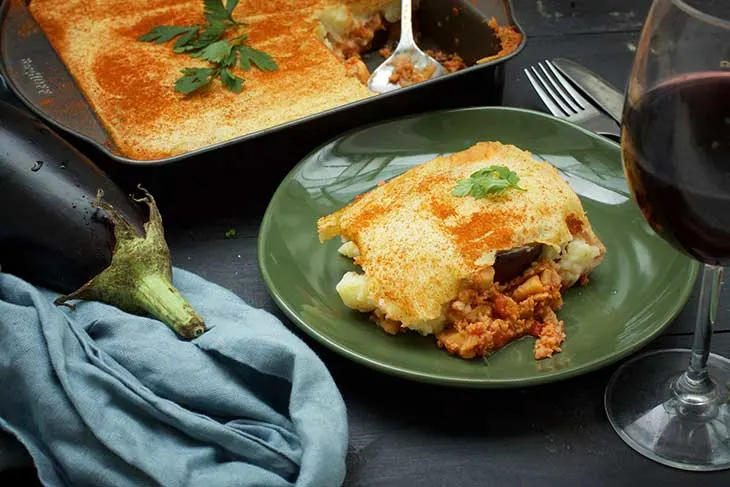 If you're a fan of the Asian cuisine (especially Thai cuisine), then you will absolutely fall in love with this recipe! These Thai peanut noodles are easy to make and the results are literally bursting with exotic flavors. The peanut sauce is to die for! Serve a big portion of these noodles for a satisfying and comforting dinner that will make you happy!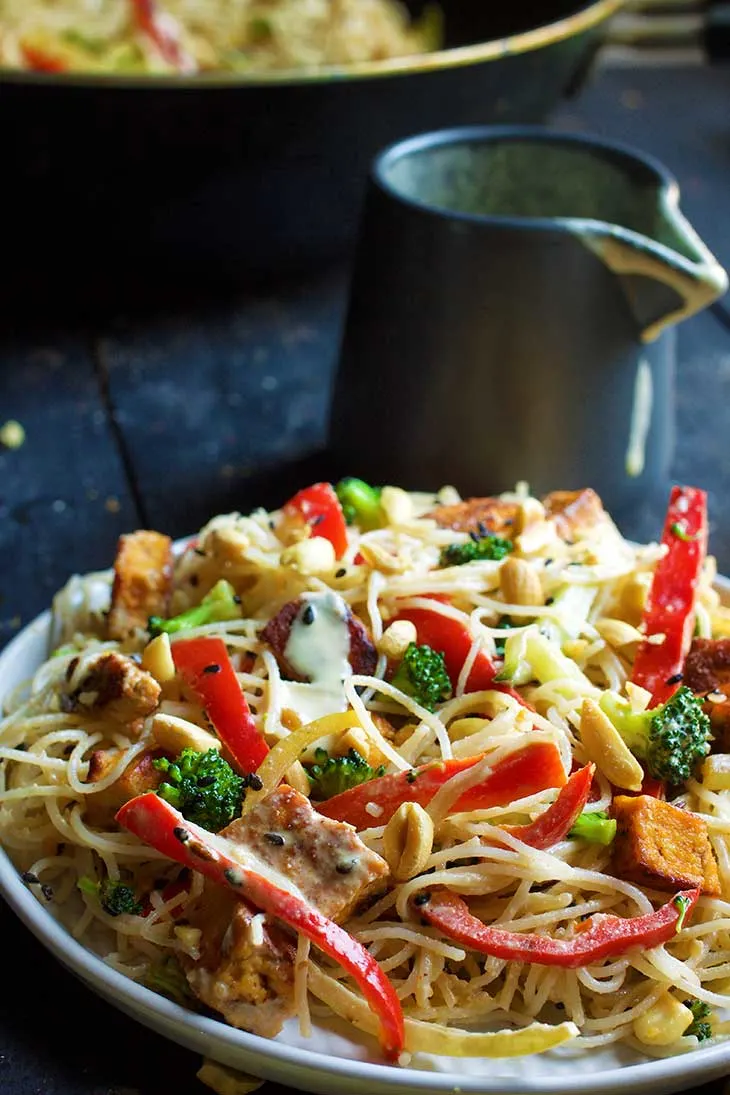 I am sure you already know about paella, the famous Spanish dish containing rice and seafood. But did you know you can prepare the vegan version of it in a really simple way that preserves the original taste? Yes, it's true and this recipe will teach you how to use Oyster mushrooms and nori sheets in order to mimic the seafood flavor and textures! Give it a try!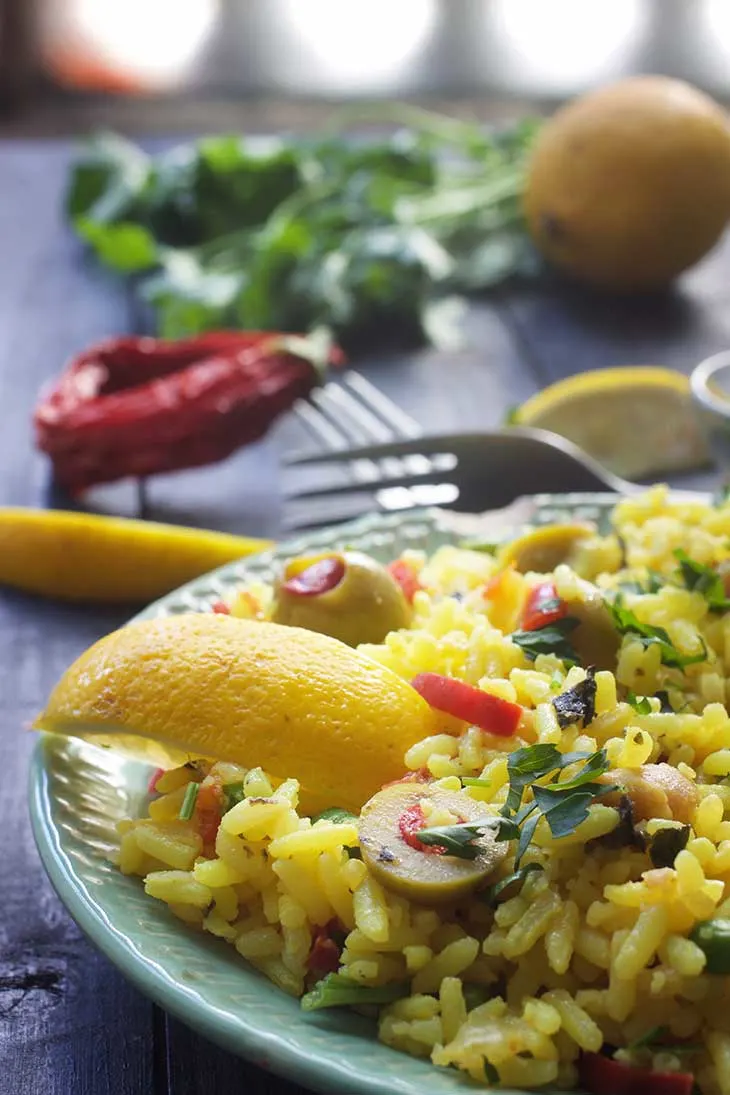 This is another potato-based recipe and a vegan version of a French classic. This easy-peasy recipe for vegan Pommes Dauphinoise is ready really fast and the results are comforting and really filling. It's "cheesy" and full of delicious flavors that you will love for sure. You just have to try it and see!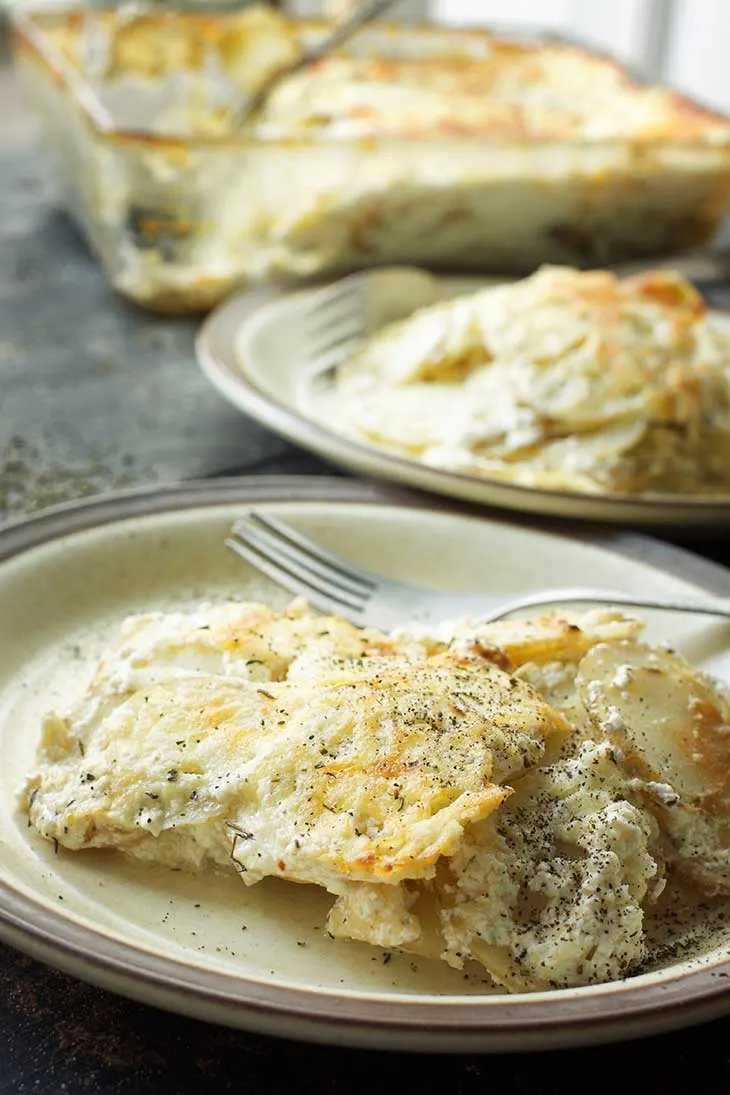 Stuffed vegetables are probably my definition of a simple, quick and comforting meal. These delicious stuffed zucchini boats are so versatile and easy to make that I'm sure you will fall in love with them! I stuffed them with my favorite mushrooms in the world (Oyster mushrooms, of course!) and lots of other goodies that are listed in this recipe.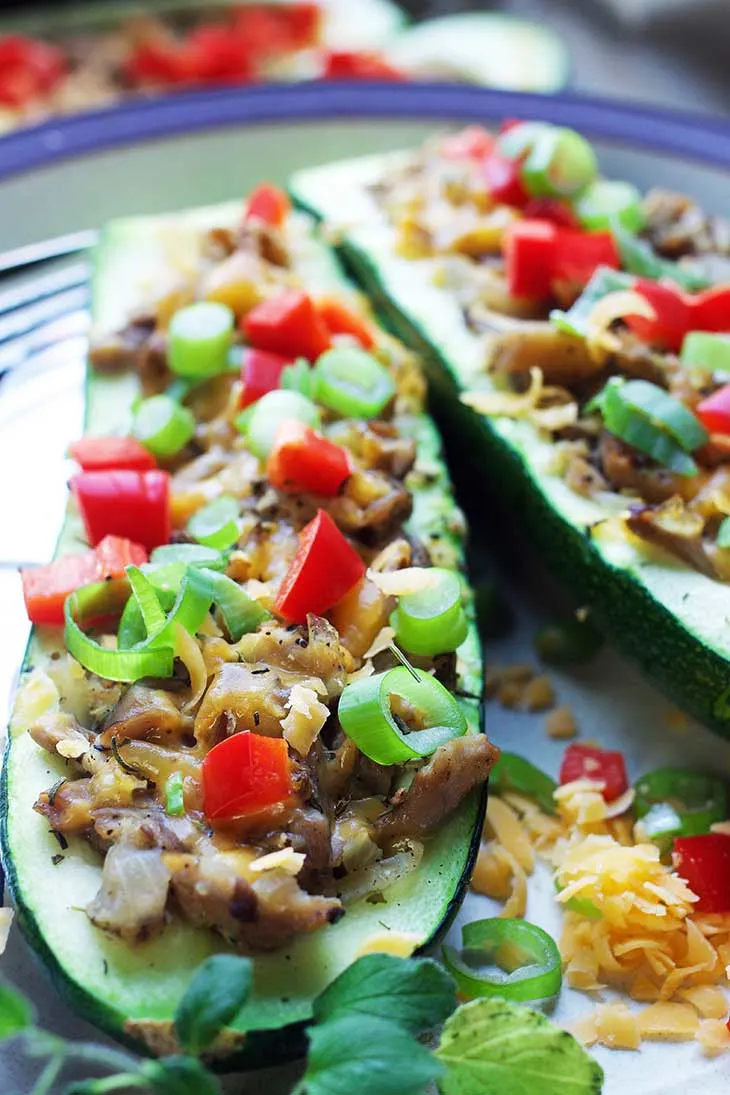 If you like flavorful and exotic dishes, then you should try making Chana Masala at least once in your lifetime! This delicious recipe is very comforting and full of wonderful Indian spices. Serve it with a side of rice and you will achieve the most delicious dinner in the world. Everybody will be impressed, I assure you!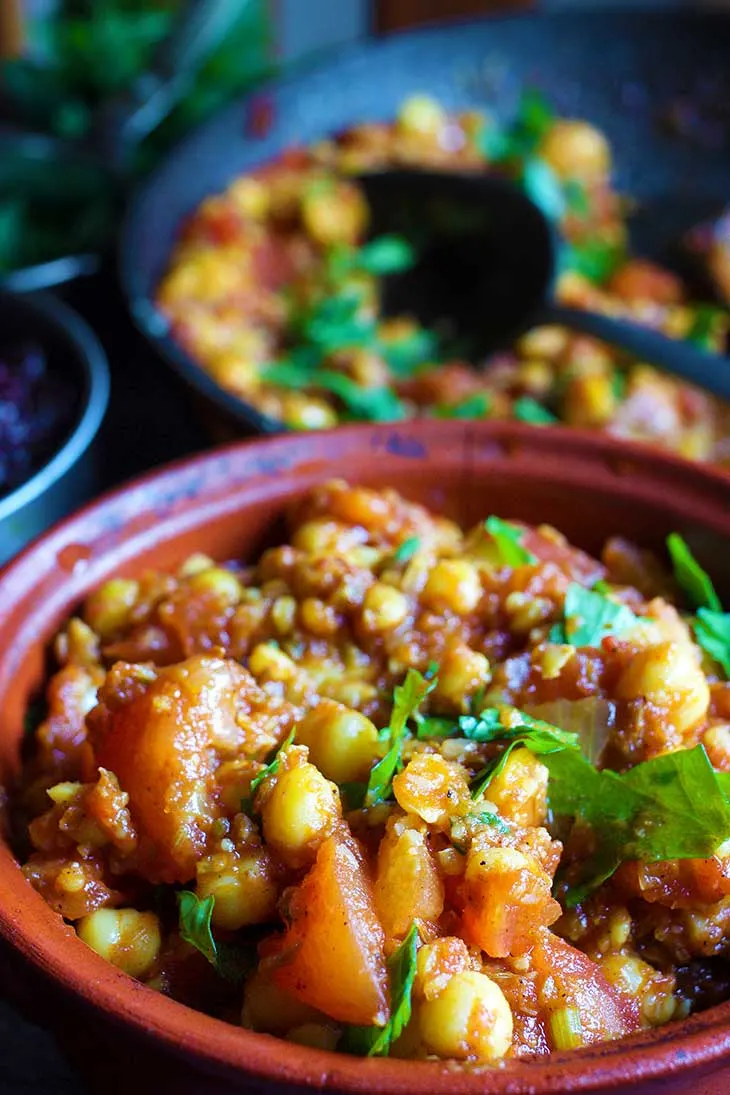 I am ending this yummy list of delicious dinner recipes with an incredibly flavorful combination of lentils, rice, and caramelized onions! This recipe for Moudardara has a very rich taste and it is also easy to prepare, even for beginners. You can use green or brown lentils, the results will be super tasty anyway!