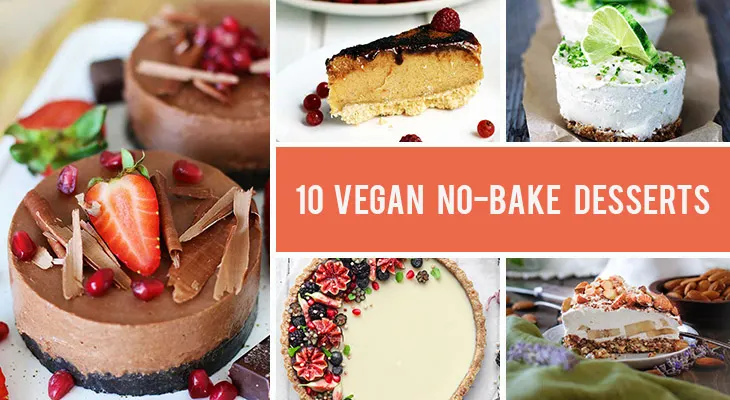 Here are 10 vegan no-bake desserts that are not only extremely delicious but also ready super-fast and without heating up the kitchen! Check out the recipes below.
Summer is here and the temperatures are rising. All you're thinking about is going out with friends, taking a relaxing walk in the park or just doing nothing during the vacation and cooking is the last thing on your priority list. But what if I tell you that you can make delicious and healthy desserts without even touching the oven or a pan?
It's possible, all thanks to the miracle of vegan no-bake desserts! This means you can create vegan, healthy and flavorful desserts in less than half an hour everytime you're craving something sweet. The possibilities are endless and you can mix the ingredients as you please. You can add your choice of nuts, fruits, chocolate, raisins etc in order to achieve a nutritious and finger-licking good dessert that everybody will love. Perfect for a summer celebration or just a regular day when you're craving something sweet but guilt-free.
There are many vegan no-bake dessert recipes out there, but today I want to show you my personal favorites. That's why I created this list with 10 vegan no-bake desserts for hot summer days that literally anyone can make, regardless of their cooking skills. You just need a handful of ingredients, a less than half an hour of your time and your healthy dessert will be ready in no time!
Click on the linked titles in order to access these incredible vegan no-bake desserts. A round of applause to all the super talented food bloggers who created these recipes. You will also find 5 of my own favorite vegan no-bake dessert recipes here, so don't hesitate to try them this summer and don't forget to tell me which one is your favorite!
Vegan No-Bake Desserts
Of course, I had to start this yummy list with a chocolate recipe! This incredible vegan chocolate cheesecake is one of the most simple desserts you can prepare. It doesn't require any baking and the preparation part only takes 15 minutes!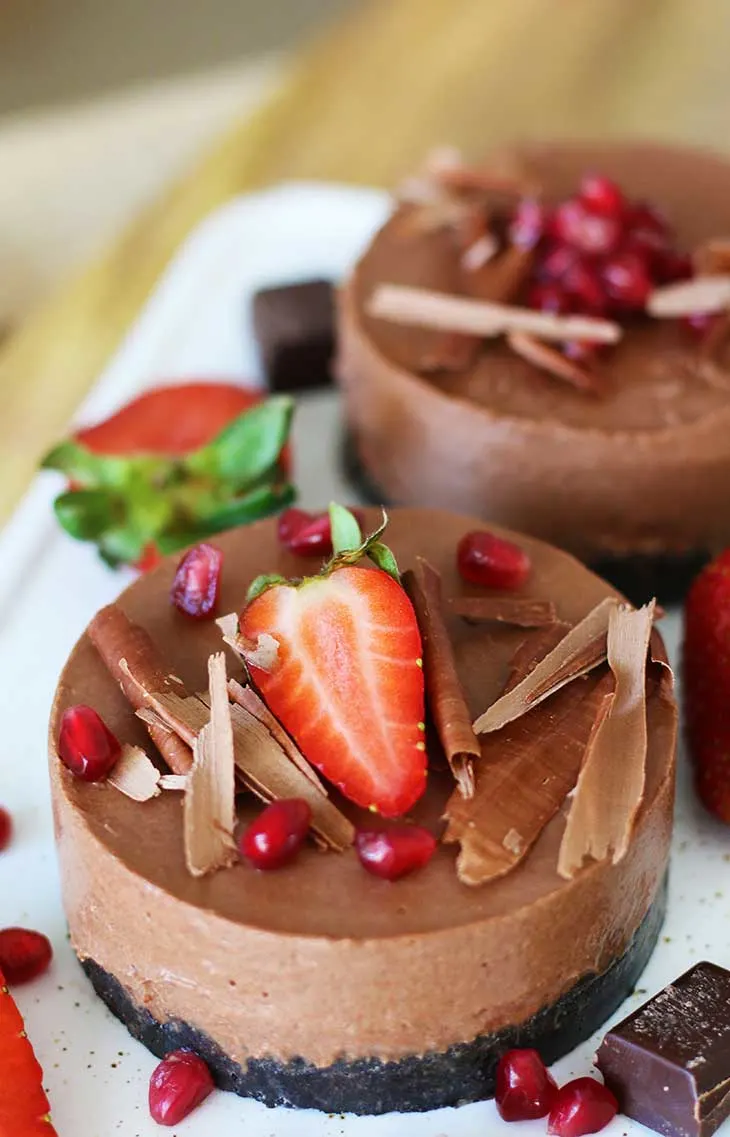 If you're a peanut butter fan, then you'll absolutely love this no-bake peanut butter cake! This is actually an old recipe of mine that I love to make from time to time because it's just too simple and delicious. You have to taste it to believe me! Oh, and did I mention it's healthy, too?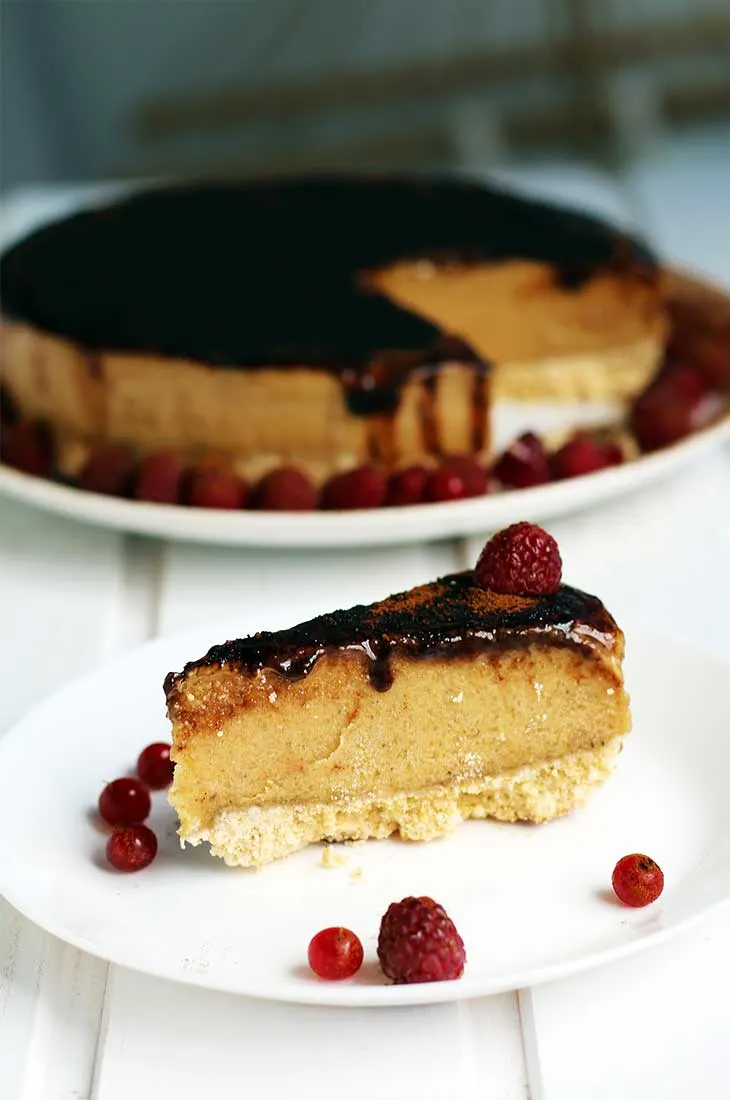 This is the ultimate summer dessert! It's creamy, it has an awesome texture thanks to the poppy seeds and it has fresh fruits. What more can you wish for? This dessert is very easy and flavorful and I'm sure it will be gone in no time.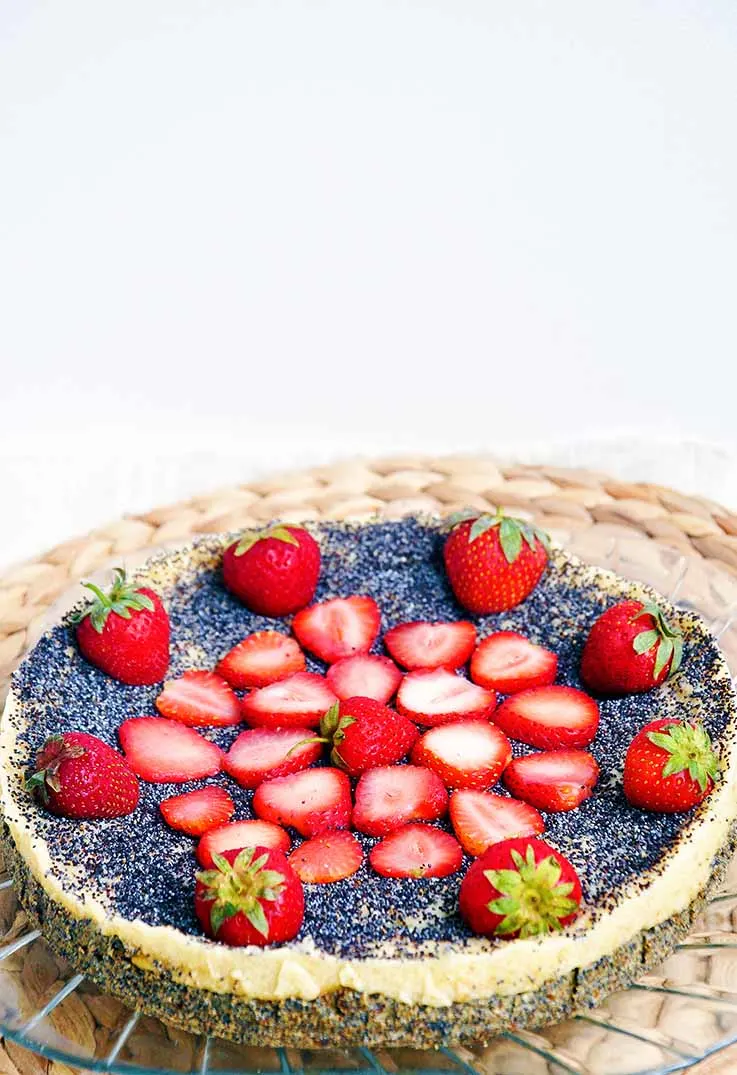 What could be better for a summer treat than a refreshing, flavorful citrus cake full of delicious berries? Nothing! This no-bake cake is ready in half an hour so you can make it anytime you're craving a sweet, healthy and guilt-free dessert! I'm sure the entire family will absolutely love it.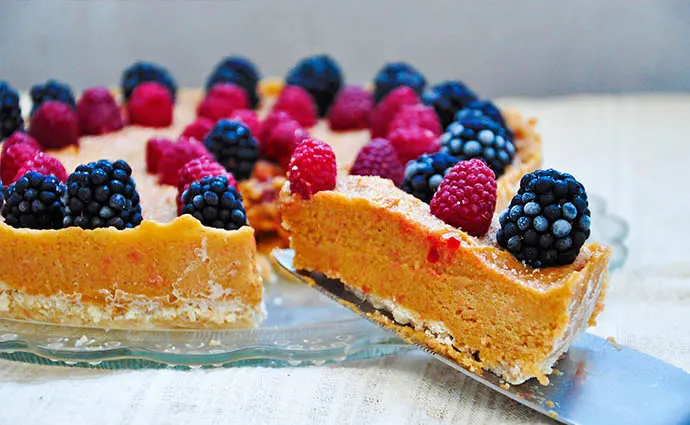 Even though I'm not a huge fan of desserts, this vegan key lime pie is a real delicacy. And one of the best parts about this recipe is that it only requires 5 ingredients and it's ready in 15 minutes. Can you believe it? It is also refined sugar-free, so it doesn't get any better than this!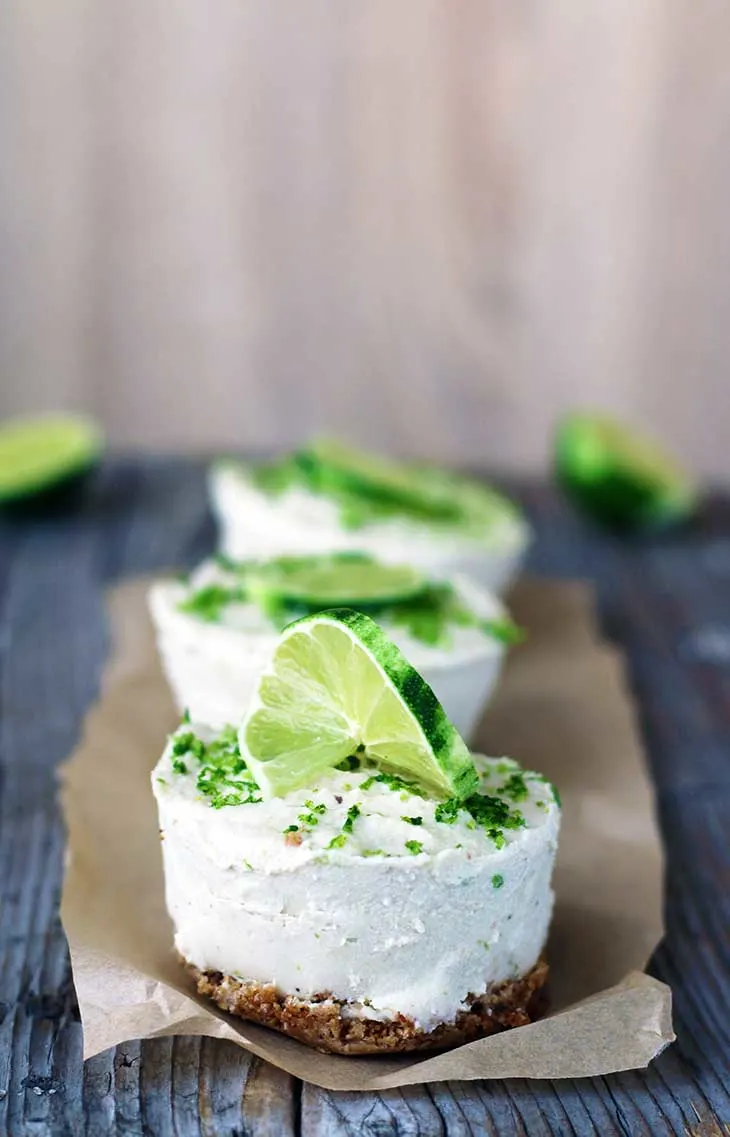 This amazing vegan no-bake cookie dough cheesecake is so creamy and delicious, you won't believe it! And you can eat as much as you want, as it's completely guilt-free! I hope you will try it the next time you want to make a no-bake dessert and you'll understand what I mean. Life-changing!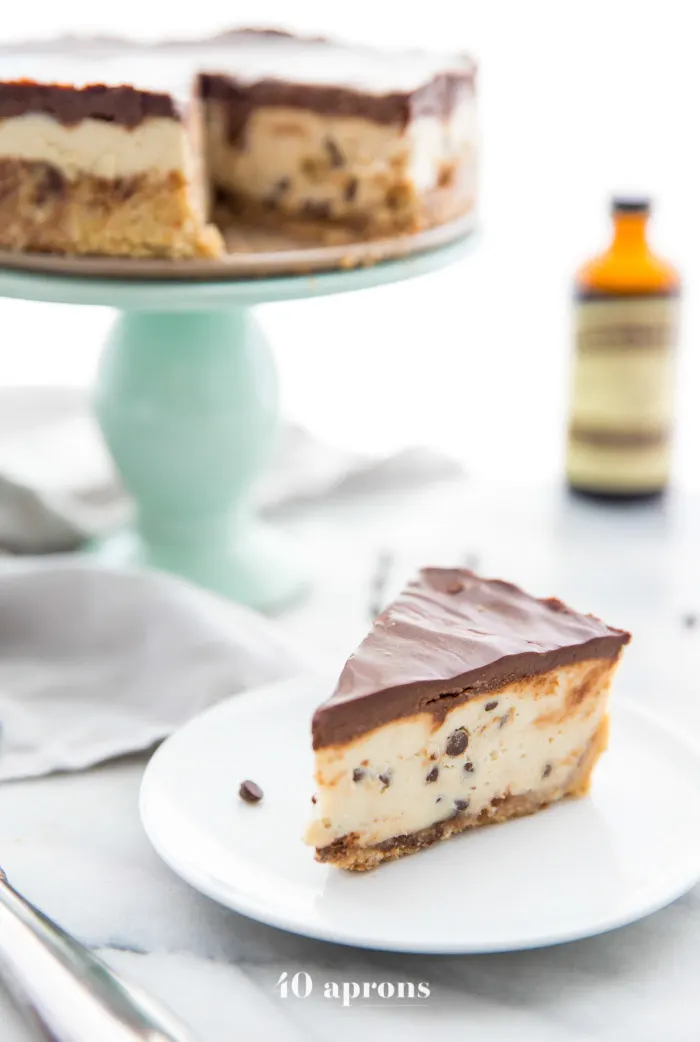 This is one of the best vegan pies ever and there's no way you will believe me until you try it for yourself! The combination between the crunchy base and the creamy filling full of banana flavor is absolutely divine and I'm sure you'll want to make this dessert again and again!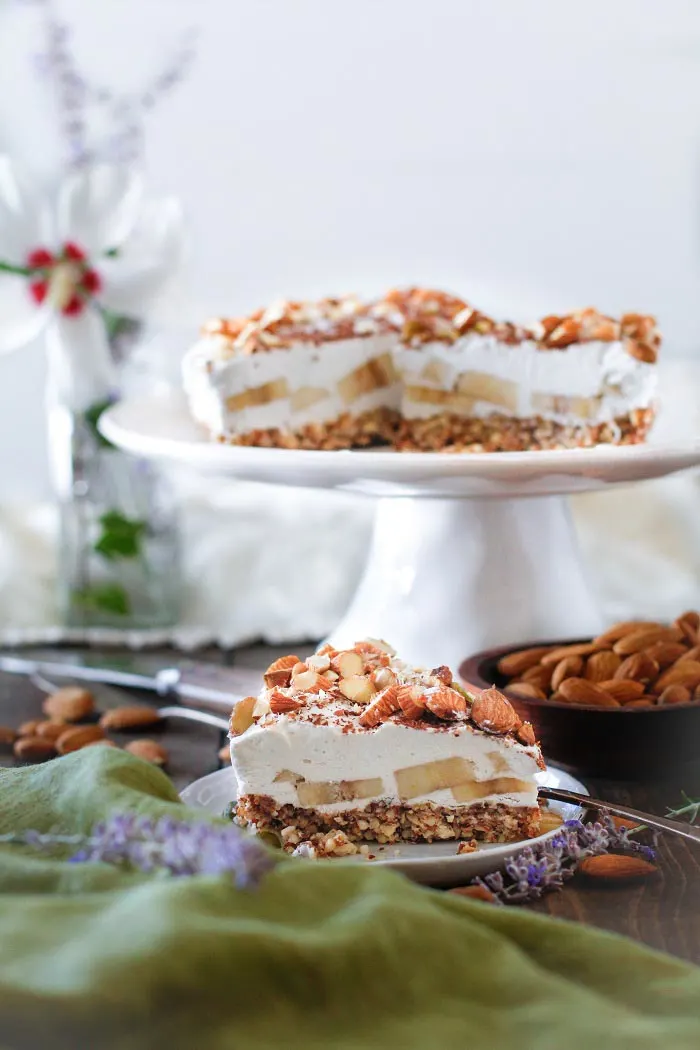 This amazing recipe is like a healthy homemade Bounty bar – but better! It is low carb, packed with healthy fats and sugar-free, so you can rest assured that these bars are not only delicious but also healthy. I'm sure everyone will love them!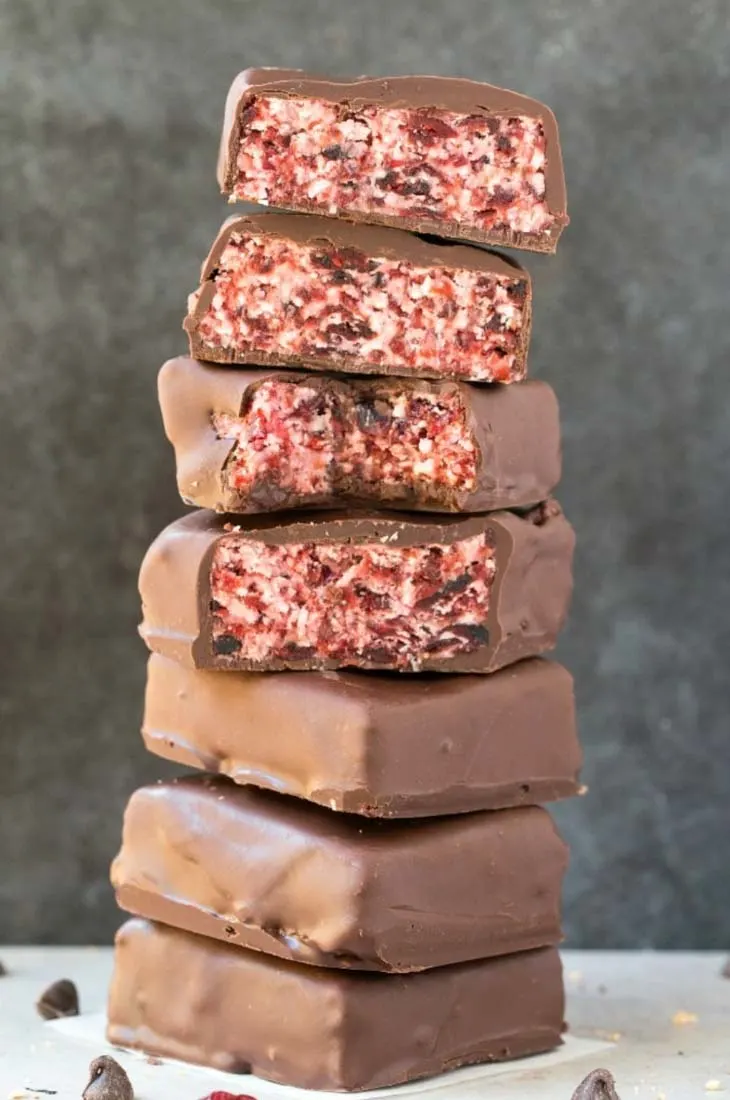 No-bake cookies? Yes, sir! You only need 4 ingredients for this amazing recipe that combines two of my favorite things in the world: chocolate and peanut butter! These healthy cookies are ready in no-time and will surely satisfy your sweet cravings right away! Yum!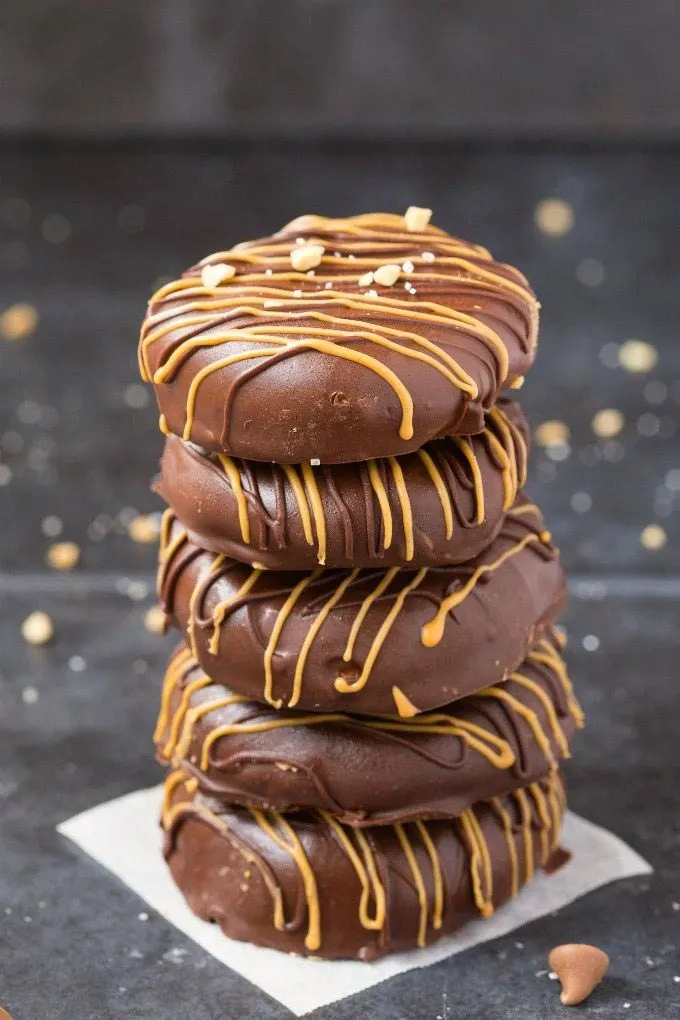 Besides being extremely pretty, this no-bake white chocolate ganache tart has a divine taste. This recipe is perfect for any summer celebration or just for any regular day when you're craving a delicious, chocolate-rich dessert. Give it a try!