I examined the gluten-free diet in detail and gathered the info in this gluten-free diet plan guide, perfect for those of you who want to adopt a gluten-free diet.
Nowadays, the term "gluten-free" has become extremely common. Health enthusiasts are switching to this type of diet to remain fitter and eliminate a host of health-related issues. But is the gluten-free diet as good as it's advertised even for non-coeliac people?
You should know that I have quite some experience regarding the gluten-free diet. For more than three years I've been writing for a very popular website here in Romania, the largest online community for Romanian coeliacs. I've read dozens of studies, went to different conferences and interviewed a lot of specialists. My opinion (just a personal opinion, I'm not a doctor) is that the gluten-free diet has amazing health benefits IF you keep it processed-foods-free as well. For those who are gluten-intolerant, it's the only treatment, but it's also good for people with inflammatory diseases such as RA and also for those who suffer from skin issues and thyroid problems.
---
If you have any of these food allergies or intolerances and you have problems figuring out what to eat, I created the meal planner app to help you! Thousands of people with food intolerances have already used it. Check out the details, here.
---
The gluten-free diet has helped my mother a lot. She had been struggling with Hashimoto's for years and the GF diet truly saved her. Keeping a low gluten diet is helping me as well. I'm not 100% gluten-free but I do avoid it when possible. I try to eat mostly gluten-free bread and I always buy corn or rice pasta which are also quite cheap and even healthier than regular pasta. This has helped me keep my atopic dermatitis in check and also the bloating has pretty much disappeared.
Before adopting a gluten-free diet it is best to check with your doctor and maybe even to the tests to determine if you are gluten intolerant. It may come up that you only have a gluten sensitivity, in which case the gluten-free diet is recommended. Also, if you have thyroid problems, even if the tests come out negative, a gluten-free diet is highly recommended and there are plenty of studies which support this.
So, without further ado, here's what you need to know if you want to adopt a gluten-free diet.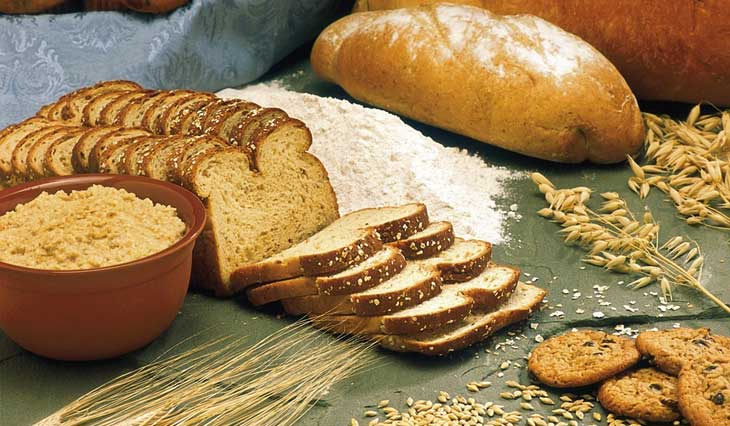 To put it in a nutshell, a gluten-free diet is a diet that excludes the protein gluten, that is found in grains such as wheat, barley, rye and some derivatives. A gluten-free diet is primarily used for treating celiac disease. Gluten causes inflammation in the small intestines of those with celiac disease. Following a gluten-free diet helps to control these symptoms and prevent any complications.
What purpose does it serve?
As mentioned, the gluten-free diet is a treatment for celiac disease. But then again, those who don't have celiac disease could also display similar symptoms when they eat gluten. This is called non-celiac gluten sensitivity. Even they will benefit from following this diet.
The benefits of a gluten-free diet
Switching to a gluten-free diet is a drastic change, and like anything new, it takes some time to adjust. You may initially feel deprived and restricted, but soon you'll get used to the GF swaps and all the precautions.
It may help to try and focus all the foods you can eat instead, however. There are so many gluten-free products, such as bread and pasta available these days. Many specialty grocery stores sell gluten-free foods.
It is very important not to eat too many processed foods though, a gluten-free diet is healthy only if you follow the same rules as for a normal healthy diet, meaning less sugar and pasta and bread in moderation.
---
If you have a gluten intolerance or gluten sensitivity and you have problems figuring out what to eat, I created the meal planner app to help you! Thousands of people with food allergies and intolerances have already used it. Check out the details, here.
---
Better Immune Function
A high percentage of the immune function in our body occurs in the gut, so if there is chaos in the small intestine, the flora balance of bacteria is compromised. This leads to a weakened immune system and even chronic disease.
Lowers Stress
Anxiety and depression are commonly noted in gluten- and wheat-intolerant patients, so if you want to decrease irritability, eliminating gluten may be the solution you're looking for.
Reduces Inflammation
By eliminating gluten, you can prevent the immune response and thus stop the inflammation of the tissues in the small intestine. Anti-inflammation also means less cramping and bloating.
Improves Digestion
The small intestine is important to one's health, as we absorb many critical nutrients in this part of the digestive tract. Cutting out gluten protect the villi, ensuring that they can optimally absorb the nutrients.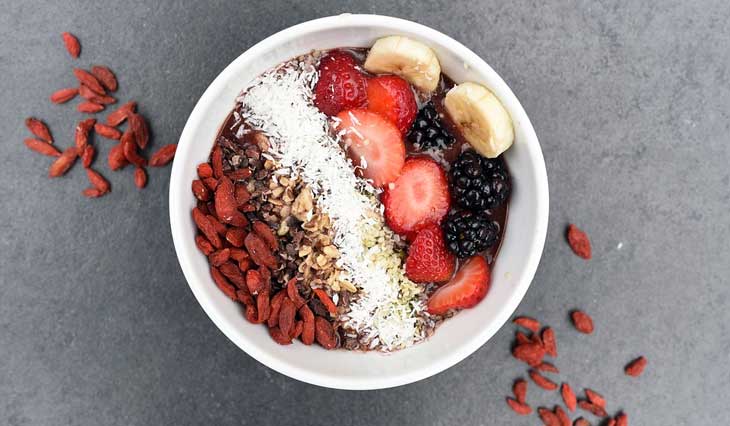 Boosts Energy
Chronic fatigue is one of the most common symptoms of people suffering from gluten intolerance/coeliac disease, so eliminating gluten can give you a burst of energy. The gut is a key to overall health, so ensuring it is in good shape has effects in many other areas.
Skin Care
Rashes, psoriasis, and eczema are frequently developed by people undiagnosed with Celiac disease, so if you cut out gluten you can enjoy clear skin that doesn't itch when you eat certain foods!
Regulates Hormone Levels
Women suffering from Celiac or gluten sensitivity often experience menstrual irregularity, often missing periods or having them be quite severe. By going gluten-free, the immune system can behave properly and avoid unbalancing the hormone levels, providing relief for many women.
Keep this in mind if you're going gluten-free
Don't forget to read the food labels when you shop
Packaged foods are covered by a law on allergen labeling, meaning you can tell whether a product is suitable for a gluten-free diet or not, by reading the ingredient list. If a cereal containing gluten has been used as an ingredient in the product, it must be mentioned on the list (regardless of how little is used). The specific grain will be listed, so look out for mentions of wheat, rye, barley, oats, spelt, Kamut or any other grain which has been made through breeding these together as these contain gluten. Often, these ingredients are highlighted in bold.
Use gluten-free substitutes
Pasta, bread and crackers all contain gluten, but that doesn't mean you can't still enjoy these foods in your diet. Instead, switch to gluten-free alternatives of your favorite foods, which you will find in most supermarkets and health food stores.
Gluten-free substitute foods include pasta, bread, crackers, bread rolls, cereals and more. Those medically diagnosed with celiac disease can receive some gluten-free staple foods on prescription.
Buy naturally gluten-free foods
Fresh fruit and vegetables, meat, fish, cheese and eggs are naturally gluten-free, so use these as the basis to your meals.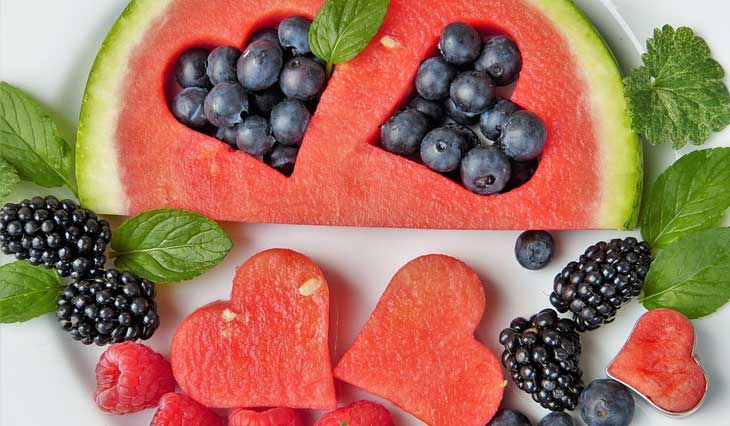 Enjoy naturally gluten-free grains and cereals
The gluten-free diet doesn't mean that all grains and cereals are off the menu. Quinoa, polenta, buckwheat, teff, amaranth, corn, millet and tapioca are just some of the naturally gluten-free grains which can be included in the diet.
Just check the labels to make sure you are using uncontaminated versions. Swap wheat breadcrumbs for polenta crumbs, choose gluten-free buckwheat or rice noodles and pasta and try baking with quinoa as a gluten-free alternative.
Avoiding certain types of alcohol is a must
Gluten-free alcohol includes cider, wine, sherry, spirits, port and liqueurs, but remember that beer, lagers, stouts and ales contain varying amounts of gluten and are not suitable for a gluten-free diet. Gluten-free beers are available in some supermarkets and restaurants, but make sure you only drink those that are labeled in this way.
Stay alert for cross-contamination
Even a tiny bit of gluten can be enough to cause symptoms for someone with celiac disease, so make sure you minimize the risk of cross-contamination with gluten-containing foods. Do this by washing down kitchen surfaces before use, using separate butters, spreads and jams to minimize the spread of crumbs and invest in some toaster bags to keep your gluten-free bread separate.
Avoid sauces containing gluten
Lots of pasta sauces, gravies, stocks and condiments contain wheat flour, and therefore gluten, so ensure you read the label and exclude anything that isn't suitable. Instead, try making your own pasta sauces and gravies using corn flour, arrowroot or potato starch to thicken them for a gluten-free option.
---
If you want to adopt a gluten-free diet and you have problems figuring out what to eat, I created the meal planner app to help you! Thousands of people with food allergies and intolerances have already used it. Check out the details, here.
---
Gluten-Free Diet Guide
Getting the basic gluten-free diet right is easy when you know the ground rules. Follow the guidelines below and you will be on your way to a happy, healthy gluten-free life.
Foods that can be consumed on a gluten-free diet plan:
Corn in all forms (corn flour, cornmeal, grits, etc.)
Plain rice in all forms (white, brown, wild, basmati, enriched rice, etc.)
Amaranth, arrowroot, buckwheat (kasha), cassava, flax, millet, quinoa, sorghum, soy, tapioca, teff, polenta and fonio
Flours made from gluten-free grains, nuts, beans and coconut, including buckwheat flour, millet flour, almond flour, chickpea flour, amaranth flour, brown rice flour and coconut flour. Look for products labeled gluten-free to avoid cross-contamination.
Dairy. Milk, butter, margarine, real cheese, plain yogurt and most ice cream without gluten-containing add-ins
Vegetable oils, including canola
Plain fruits, vegetables (fresh, frozen and canned), meat, seafood, eggs, nuts, beans and legumes
Distilled vinegar is gluten-free. Don't confuse with malt vinegar.
Distilled alcoholic beverages are gluten-free because distillation effectively removes gluten. They are not gluten free if gluten-containing ingredients are added after distillation, but this rarely happens.
Mono and diglycerides are gluten-free fats.
Spices are gluten-free. If there is no ingredient list on the container, it contains only the pure spice noted on the label. However, be aware that spices and seasonings are two different things. See below for more information on seasonings, which may contain gluten.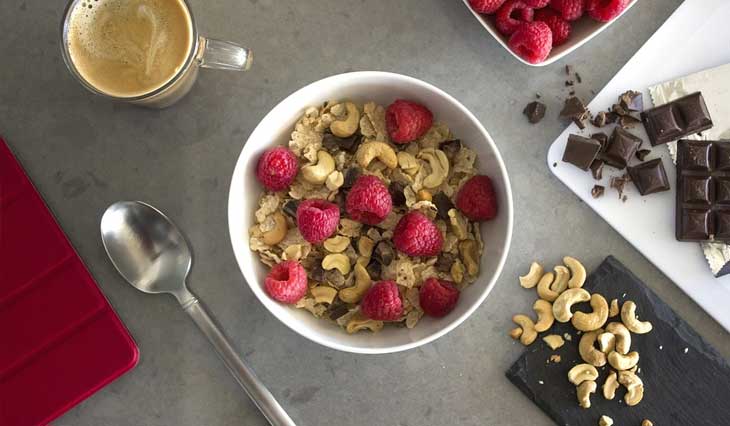 Here are some gluten-free ingredients:
Annatto, glucose syrup, lecithin, maltodextrin (even when it is made from wheat), oat gum, silicon dioxide, starch and food starch. Also citric, lactic and malic acids as well as sucrose, dextrose and lactose; and these baking products: arrowroot, cornstarch, guar and xanthan gums, tapioca flour or starch, potato starch flour and potato starch, vanilla.
Foods that are an absolute no-no:
Wheat in all forms including spelt, kamut, triticale (a combination of wheat and rye), durum, einkorn, farina, semolina, cake flour, matzo (or matzah) and couscous. Wheat is found in many bread, cakes, cereals, cookies, crackers, pretzels, pasta and pizza crusts, but it can turn up in other products, too. Most ingredients with "wheat" in the name including hydrolyzed wheat protein and pregelatinized wheat protein. Buckwheat, which is gluten-free, is an exception.
Barley and malt, which is usually made from barley, including malt syrup, malt extract, malt flavoring and malt vinegar.
Rye, which is most often found in bread products. It is not typically used to make ingredients.
Breaded or floured meat, poultry, seafood and vegetables, when the breading is made with wheat. Also meat, poultry and vegetables when they have a sauce or marinade that contains gluten, such as soy and teriyaki sauces.
Foods that are fried in the same oil as breaded products are not considered to be safe on the gluten-free diet.
Licorice, which is made with wheat flour, and other candies that contain wheat or barley.
Gluten-free recipes
Here are some of the gluten-free recipes you can find on my blog. Hope they'll inspire you! 🙂
Avoid the pitfalls of a gluten-free diet
Being gluten-free doesn't mean cutting down your food intake for the matter because you can't skimp on nutrition under any circumstances. Take a look at these common blunders made by those following a gluten-free diet, so you can avoid them:
The good news is that there are loads of gluten-free products in the market and several items are being introduced as well. You can stick to a regular eating pattern due to these foods, but most of these lack basic nutritional value as they are filled with refined flours and sugars. Evaluate the percentage of your diet that consists of gluten-free convenience items, so you know if it is time to toss some of them.
Vegetables are an important part of your diet – they contain antioxidant, anti-inflammatory phytochemicals that strengthen the body against factors like pollution and stress. Skipping out on veggies isn't an option. In fact, you must include healthy portions of vegetables in your meal. There are several yummy veggie recipes out there – get creative and whip up something if you are bored of eating vegetables in the same old way!
Beans, nuts, seeds and gluten-free pseudo-grains like buckwheat contain fiber that regulates the blood sugar level, act as a source of nutrition to the beneficial bacteria living in your colon, and tones the digestive tract as well. Going gluten-free can compromise your fiber intake, so don't let it happen as it has numerous health-related advantages such as reducing chances of chronic diseases and producing more energy.
Having a sweet tooth is a problem for sure. When we switch to a gluten-free diet, we might have something with added sugars that can increase digestive problems and cause inflammation. When you crave for something sweet, opt for a whole fruit, raw date truffles, or frozen grapes.
While it is good to eliminate gluten-laden items from your diet, you shouldn't forget to replace it with an item that has the same nutritional value or your health can get seriously affected.
Regardless of what critics say, leading a gluten-free life makes you healthier. A lot of people who have experienced digestive troubles, immune problems, or suffered from exhaustion and fatigue have managed to turn their lives around after successfully accomplishing gluten intolerance. Initially, following a gluten-free diet may be frustrating. But with time and patience and you will find there are many foods that you already eat are gluten-free and find substitutes for gluten-containing foods that you can enjoy. If you are just starting with a gluten-free diet, it is a good idea to consult a dietitian who can answer your questions and offer advice about how to avoid gluten while still eating a healthy, balanced diet.
Photo sources:
https://pixabay.com/en/tray-breakfast-muesli-fruit-fruits-2546077/
https://pixabay.com/en/breakfast-cereal-milk-raspberries-2820796/
https://pixabay.com/en/breakfast-muesli-healthy-grain-1209260/
https://pixabay.com/en/breads-cereals-oats-barley-wheat-1417868/
https://pixabay.com/en/fruit-fruits-heart-blueberries-2367029/