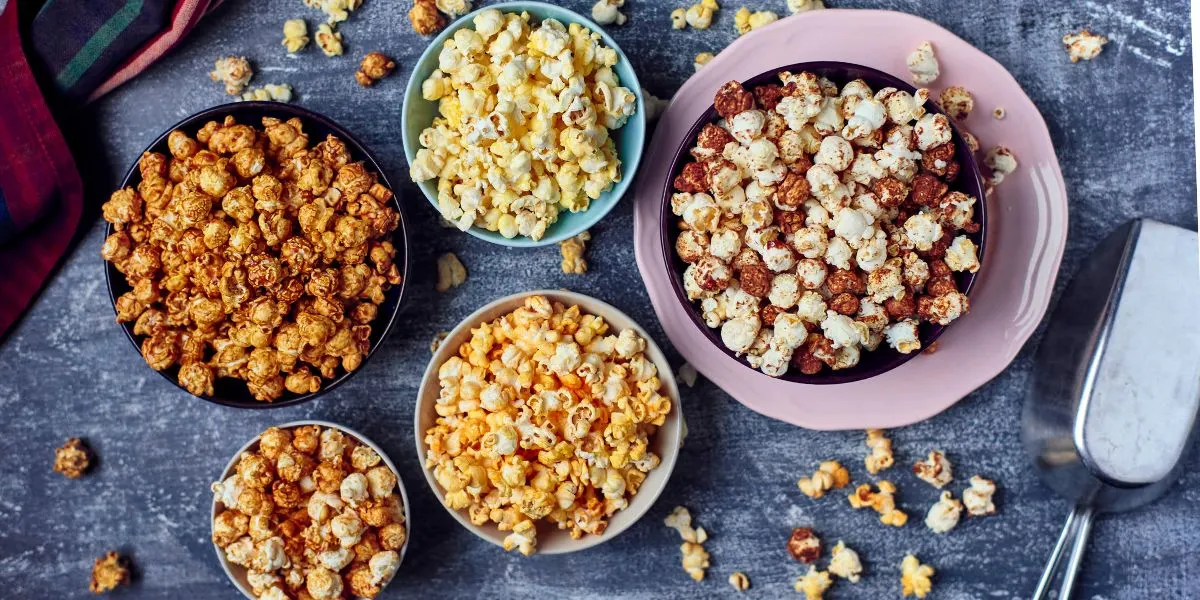 Take your popcorn game to the next level with these 5 creative and delicious ways to spice up popcorn. From sweet to savory, these unique popcorn recipes will leave your taste buds begging for more!
Popcorn is an all-time favorite treat for many people. It's a quick and easy solution for light snacking with your favorite movie or spending time with house guests.
Did you know that popcorn is low in calories and is a healthy snack? But sometimes, plain popcorn can get a little boring. However, popcorn can be spiced up in many different ways to add some extra Pizzazz and appeal from a new popcorn maker like Popsmith or spices. That's why I've gathered here 5 creative and delicious ways to spice up your popcorn and take it to the next level, plus some popcorn recipes I tested and loved.
Infused Oil Sprays
Infused oil sprays are an excellent way to add flavor and zest without adding calories and extra salt. This solution is ideal for spicing up popcorn if you are health-conscious or want a lighter addition to your popcorn snacking.
Some ideas for infused sprays include garlic oil-infused spray, rosemary oil-infused spray, and truffle oil-infused spray. For a spicy flavor you can even try a chili-infused oil – I have a homemade recipe on the site for this. You can easily find infused oil sprays or whole foods at your local health food store.
Some specialty shops mix their own infused oils to spray on your favorite foods or treats to give them a little extra something full of flavor and free from artificial flavors and additives. You can also make your own as long as you ensure you're working with food-grade products and using safety precautions during the preparation.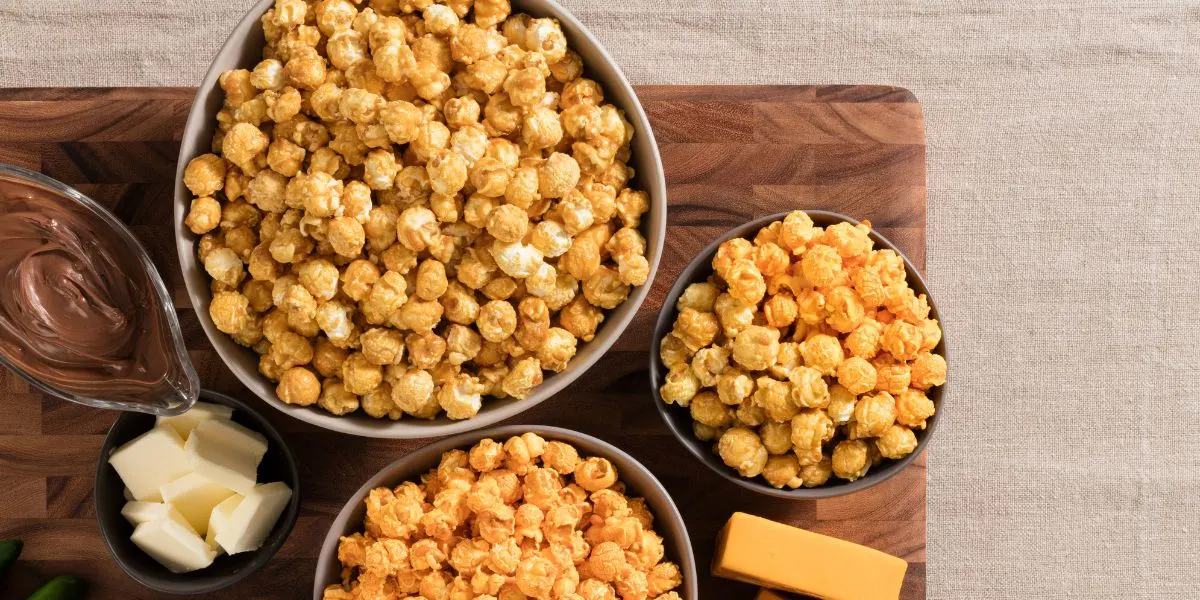 Infused Salt
Infused salt is becoming increasingly popular and is an excellent way to add some spice to your popcorn. Your salt can range in flavor from mild to old. Some favorites among the population include smoked salt, herb-infused salt, peppered salt, and a mix of sweet and flavored salt. My favorite is the truffle salt, but you know I love everything truffle.
It's easy to make your own infused salt if you can't find the flavor you want at your local specialty shop. Grind up your favorite herbs, combine a dried seasoning with the salt via mortar and pestle, or shake them together in a bag. Smoking salt requires a little more effort but can be well worth the extra steps to create unique and flavorful popcorn.
If you're interested in adding more flavor, try adding a little salt and combine it with a few of the following ideas.
Seasoning Packets
There are many different seasoning packets available at stores everywhere. Many of these seasoning packets are ideal to use as a dry flavoring for your popcorn. Some favorite seasoning packets people enjoy using include taco seasoning, ranch, and ramen noodle seasoning packets.
Check out the different seasoning packets available in the international aisle or the dried dip and dressing packet section to find various options to try. This is the easiest way to spice up popcorn and give you and your gas something different to enjoy.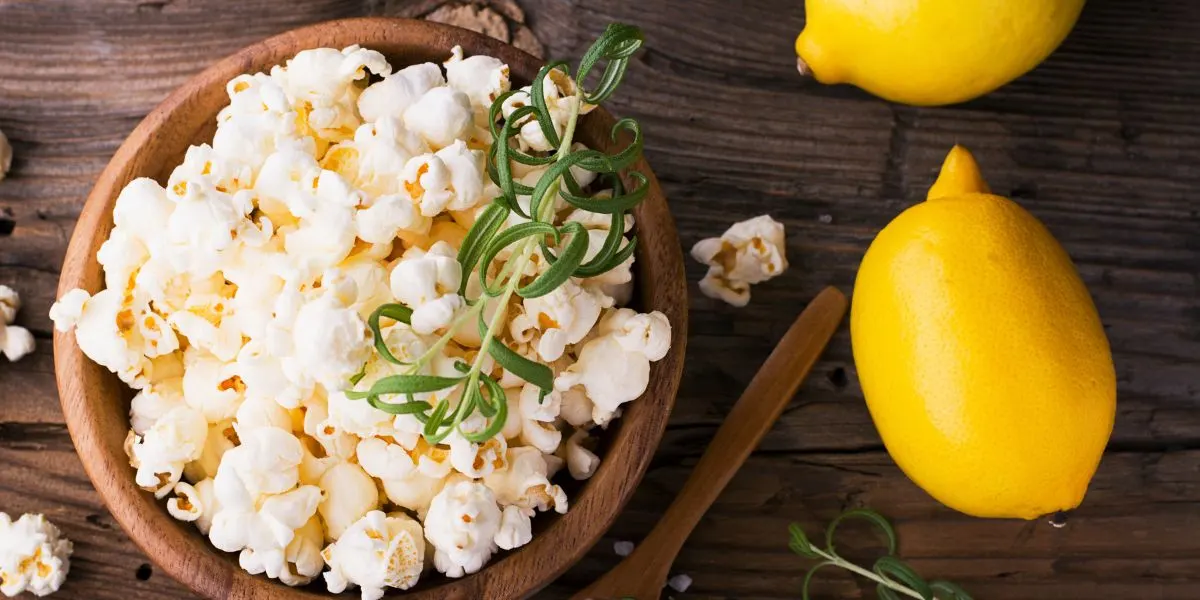 Herbs and Citrus
Most people have various herbs lying around they use to season foods and cook meals on a daily basis. These herbs are also a great addition to popcorn. If you've already added butter or an infused oil, you may also grind up your favorite herb and add it to your bowl.
Another unique way to add to your herbs is to dry and grind citrus peel and sprinkle it on your popcorn to give it an extra zing. You can make many different combinations using this method, and it's very inexpensive and quick. Some tasty combinations include deal and lemon zest, rosemary, and orange peel.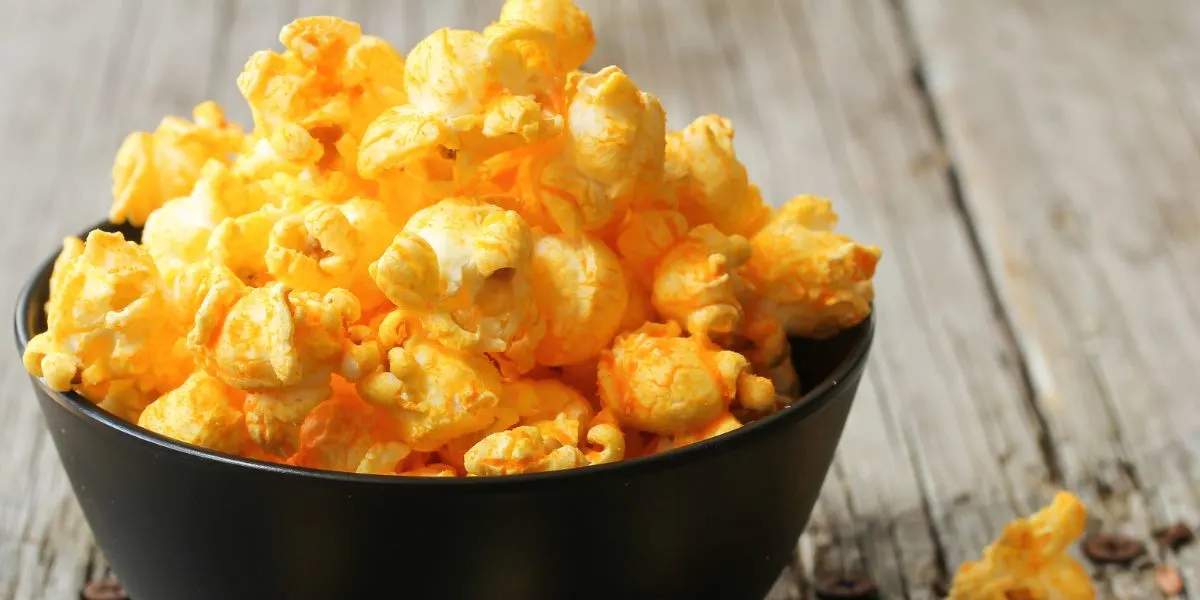 Cheesy Popcorn
Cheesy popcorn is an all-time favorite for popcorn lovers. Did you know it's easy to add this ingredient to your popcorn without purchasing expensive cheese seasoning powder?
You can add your favorite dried hard cheese, plain popcorn, or even popcorn seasoned with your favorite herb or spice packet. Some cheeses to try include parmesan, pecorino Romano, finely ground cheddar, or any of the hard cheeses you like very finely ground and tossed into your popcorn. This option works well with store-bought seasoning packets and infused oil sprays.
For a vegan version, try nutritional yeast. It has all that cheesy flavor but without any dairy.
Spice up popcorn with these recipe ideas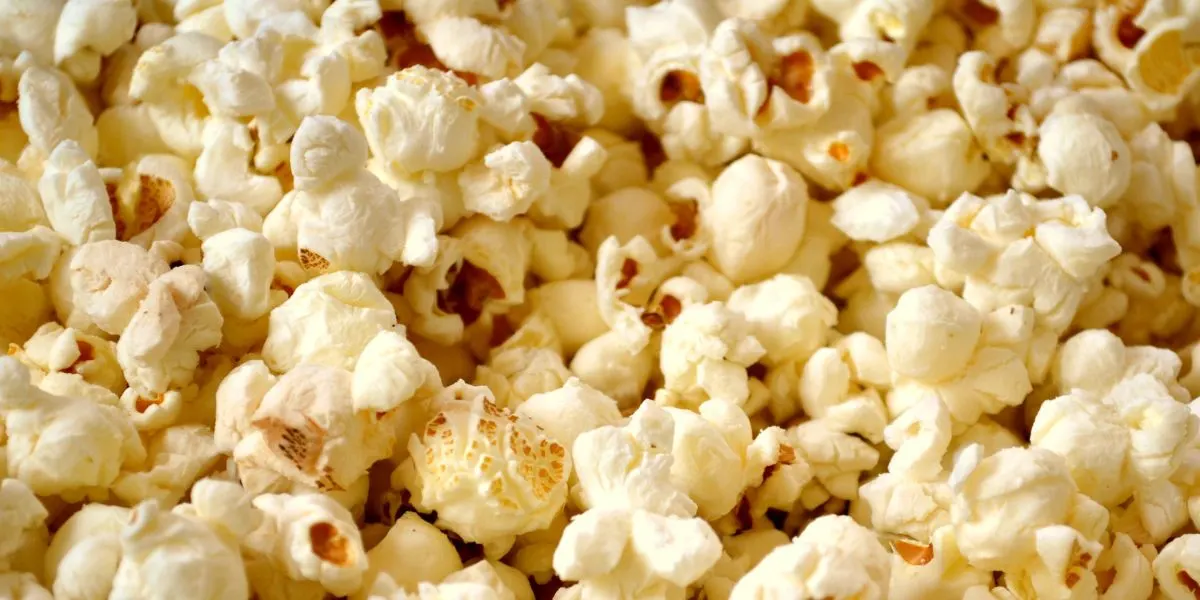 You don't have to settle for just buttered or salted popcorn. You can add a whole new dimensional flavor by trying one or more of the previously mentioned additions. Try these fun popcorn ideas with family or friends during your next movie night, or experiment with different flavor combinations with kids.
These unique ways to spice up your popcorn are sure to impress. Not only are they easy to make, but they are also delicious and perfect for movie nights or snack time. Give them a try and see which one becomes your new favorite!
A word of caution before experimenting with new popcorn editions. Be sure to use only the best quality popcorn and popcorn equipment for the best flavor and taste.
The great thing about experimenting with seasonings is that you have endless possibilities with flavor combinations. You can layer plenty of flavor without adding calories if you're searching for healthier alternatives. However, you can also add fun and rich flavors that will surely be crowd-pleasers.