Veggie burgers are my weakness. I can't let a whole week pass by without making at least once one of my favorite veggie burger patties recipes. They are perfect! You can serve veggie patties with almost anything, and they're also the best way to get your needed protein intake!
I decided to create this ultimate veggie burger guide because I really wish that all of you will become experts in cooking veggie burgers! They're so good and so easy to make, it would be such a great loss not to cook them the right way. I've also talked with some people who find it difficult to make veggie patties, get the texture right and mix all the good flavors together. Well, I'm here to solve that problem!
If you'll follow my ultimate veggie burger guide, I promise you'll create the best veggie burgers ever! Get the basics right and then the imagination is the limit! You'll uncover the great world of veggie burgers! 😀
Ingredients | The Ultimate Veggie Burger Guide
A great veggie burger is made of the following ingredient groups: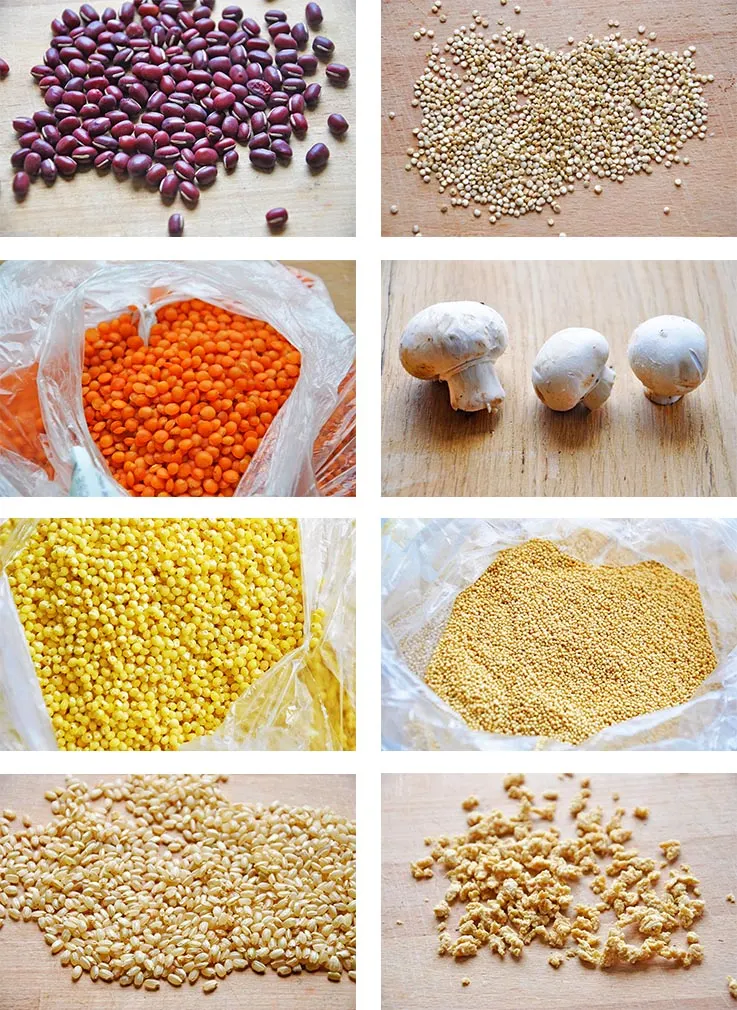 vegetables (Veggies add moisture and freshness to a veggie burger. You can use zucchini, eggplant, peppers, root vegetables etc.)

herbs + onion or garlic (I almost always add herbs to veggie burgers. I usually add parsley or dill, but you can also add coriander, wild garlic, scallions and others. Also, onion/garlic ar very important ingredients and should not be omitted. I either add onion, or garlic, but never both.)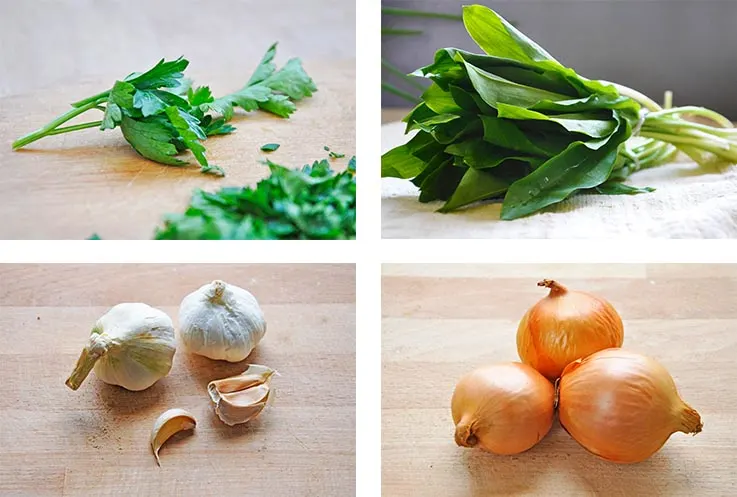 spices (sea salt, ground pepper, ground coriander, thyme, oregano, sesame seeds etc.)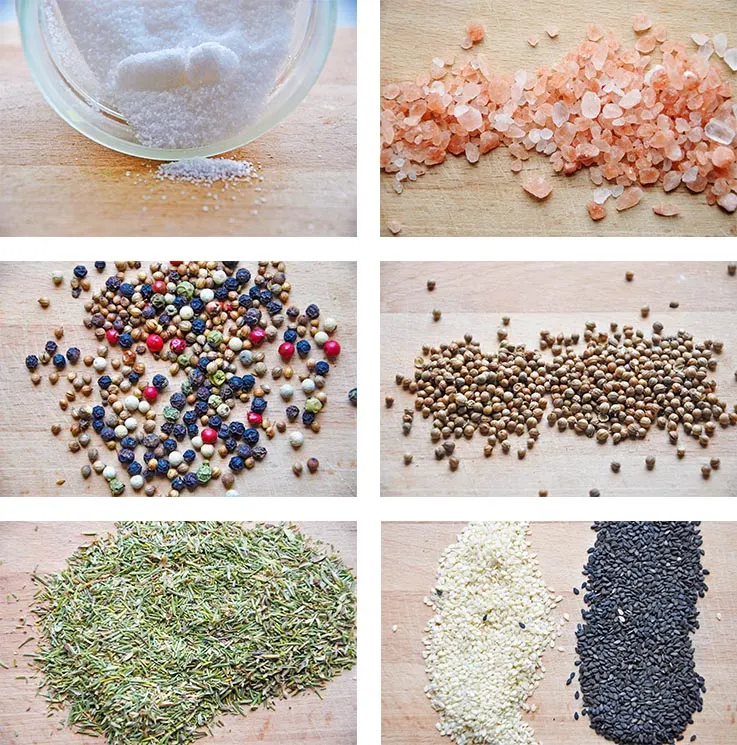 egg or vegan egg substitutes (I usually add 1-2 eggs or the vegan equivalent of 1 boiled and mashed potato. I rarely use psyllium husks or ground flax seeds, but that's an option too. I actually started to use only psyllium husks in my vegan burgers. They're the easiest, better option. You can also use ground chia seeds or ground flax seeds.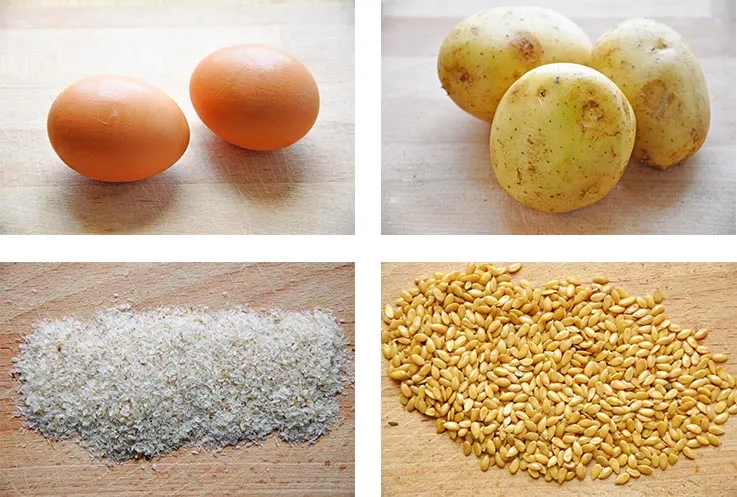 dry ingredients: flours or breadcrumbs (By adding flour or breadcrumbs you can remove all excess liquid and make the patties stick together and be easy to shape. You can use gluten-free flour, regular wheat flour, chickpea flour, rice flour (or almost any other kind of flour) or breadcrumbs.
veggie burger "add-ons" (fresh salad leaves, tomato slices, avocado mashed or sliced, mustard, ketchup, tahini, homemade buns etc.)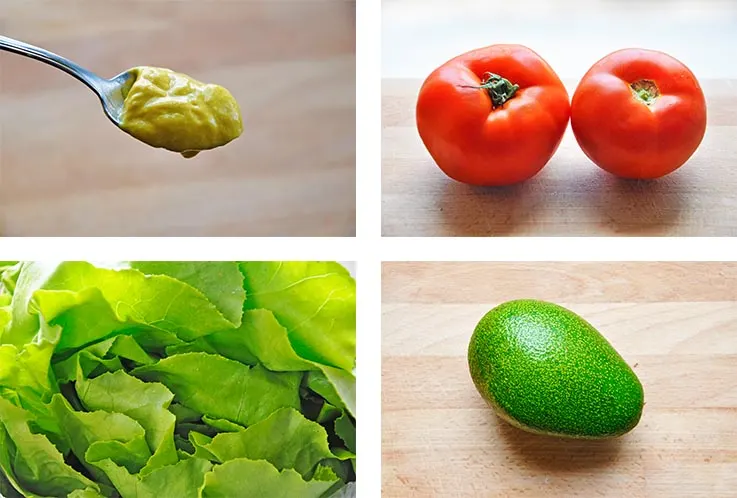 Cooking | The Ultimate Veggie Burger Guide
Boil/Cook base ingredient.
If you're using beans or legumes, the next step is to mash them, either using a fork or by using your food processor / vertical blender.
Add vegetables, spices, herbs and onion/garlic and mix.
Add egg or egg substitute. This will keep the composition together.
Add dry ingredient of choice. By adding a little bit of flour or breadcrumbs, you can remove all excess liquid from the composition and make the patties stick together and be easy to shape.
Lightly fry or bake the patties. The first method is the quickest. All you have to do is spray a non-stick pan with some oil and fry the patties 1 minute on each side. You can also bake the patties by covering an oven tray with some parchment paper, lightly grease it, add patties and bake 15 minutes on one side and another 15 minutes on the other.
Serve with a side dish, salads, or make veggie burgers.
Other resources | The Ultimate Veggie Burger Guide