Here are 10 best vegan zucchini recipes you can easily make for lunch or dinner. These healthy zucchini recipes are rich in fibers and extremely versatile! Give them a try!
You may already know by now that I'm a huge zucchini fan! If you don't know why, let me tell you a couple of reasons: zucchinis are full of nutrients and fiber, they lower blood sugar levels and improve digestion, they lower cholesterol levels and, of course, they're super duper delicious! Other than this, zucchinis are a very versatile vegetable, which makes them perfect for countless different recipes! I always have some zucchinis in my fridge, ready to be used for my next casserole, snack or quick lunch when I'm short on time.
If you already love zucchinis or if you want to give them another try and see how amazing they really are, you should browse through this list of yummy vegan zucchini recipes. You will find here zucchini recipes for all preferences: from healthy zucchini fritters to breakfast casseroles and creamy zucchini soups, this list is sure to impress you! All the vegan zucchini recipes I selected here are super easy to make, delicious and, of course, vegan and healthy! You don't have to take my word for it, just try them and see!
Click on the linked titles in order to access these 10 best vegan zucchini recipes. If you loved any of the recipes here, make sure to leave a comment and tell me which one became your favorite!
Vegan Zucchini Recipes
If you are searching for a fast and delicious lunch idea, these no oil vegan buffalo zucchini fritters might be exactly what you're looking for! These fritters are oven-baked in order to achieve the healthiest results and I'm sure you will absolutely adore the amazing taste and crispiness of these!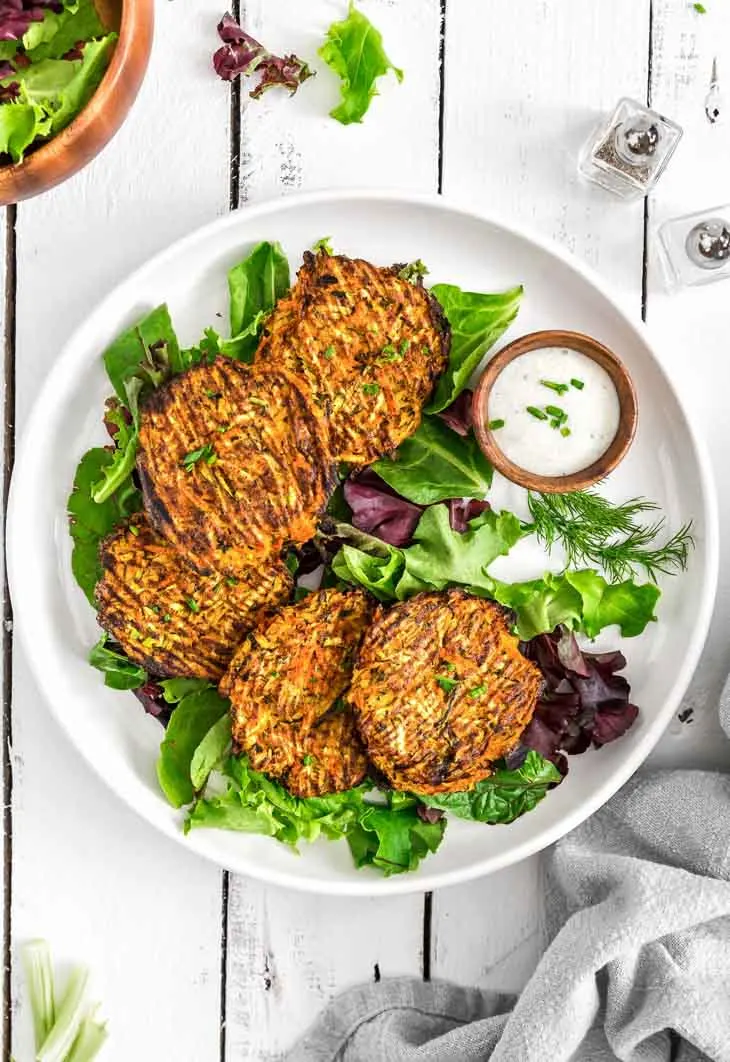 You already know how much I love casseroles because they're so versatile and easy to put together, but this zucchini casserole is really special! This casserole is filled with yummy mushrooms, rice and many herbs in order to achieve a super filling and comforting meal that you can share with your entire family. Give it a try!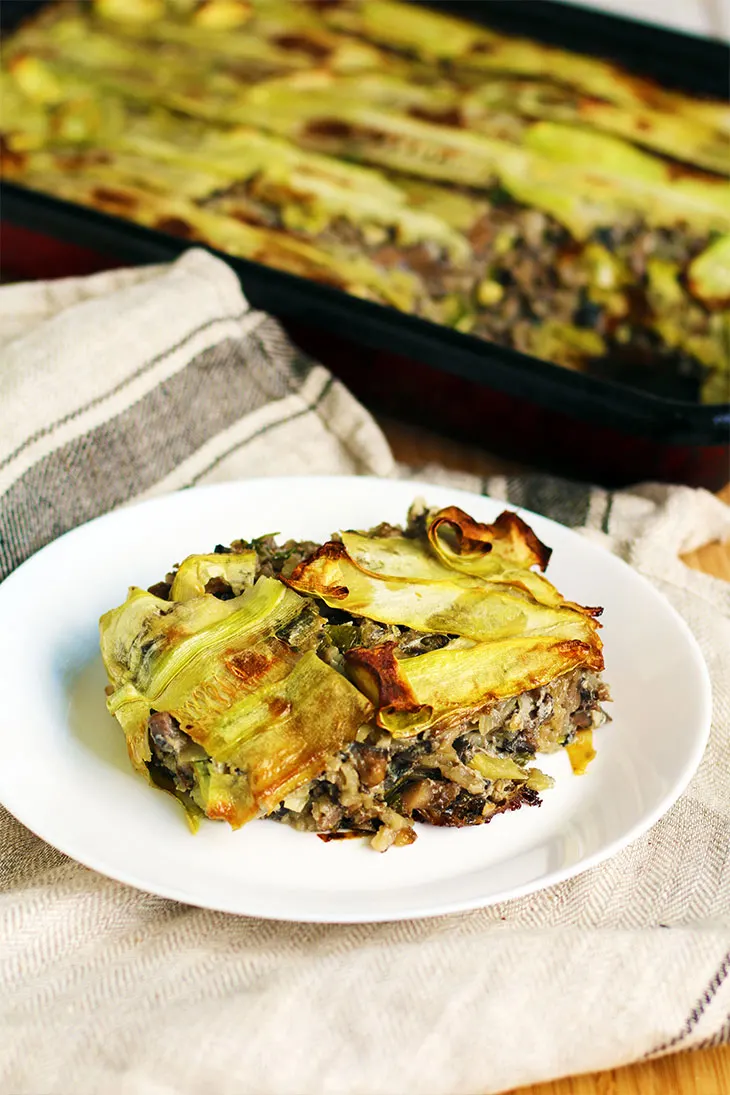 These healthy and delicious zucchini boats are the perfect lunch or weeknight dinner when you don't have much time on hand and want to wrap up a quick meal. One of the best things about these zucchini boats is that they're super versatile, which means you can change the ingredients as you please, in order to fit your preferences and mood!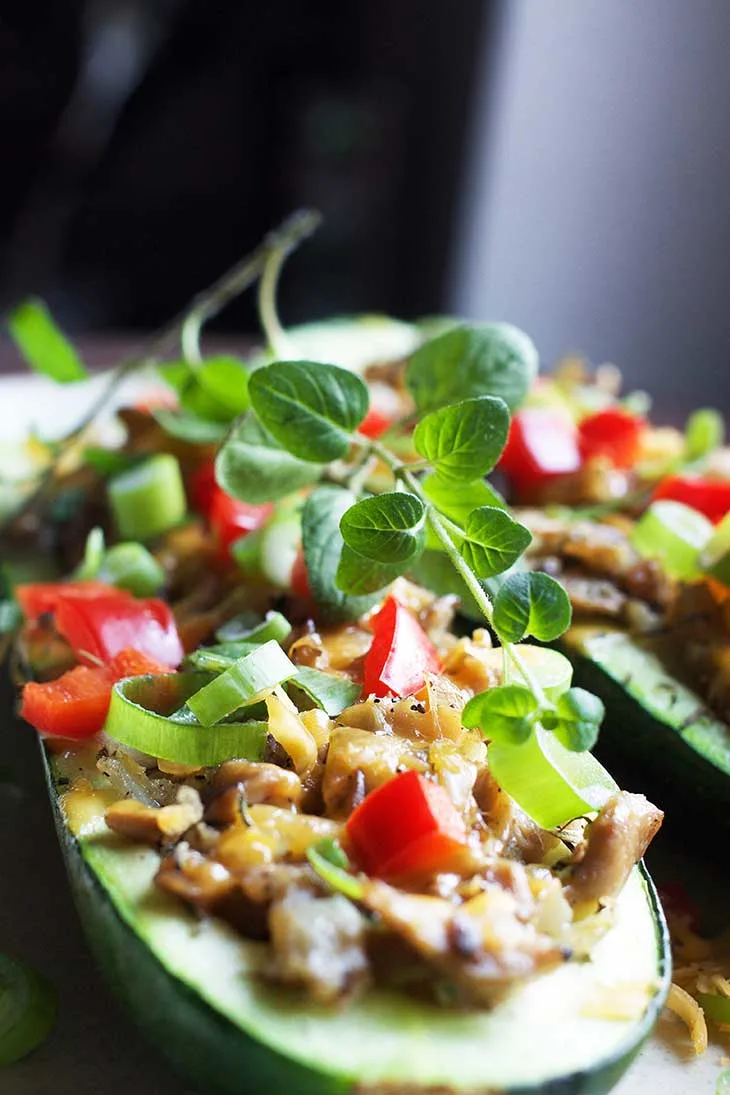 In case you are searching for a great breakfast recipe fit for meal prep, this vegan zucchini breakfast strata might be the perfect answer for you! You can prepare a big tray of this dish over the weekend and then you'll have multiple breakfasts already prepared that you can consume during the week. How convenient, right?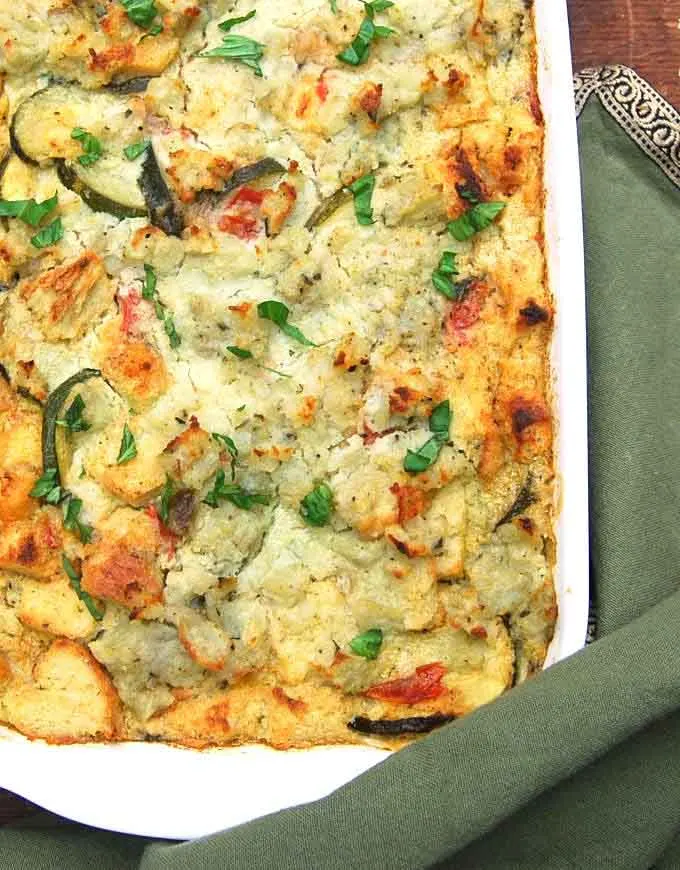 If you love zucchinis as much as I do, then you will definitely fall in love with these zucchini fries/sticks. Regardless of how you choose to call them, you should know that these awesome zucchini pieces are very flavorful, comforting and healthy, as they're baked, not fried! Serve them with your favorite vegan sauce and enjoy the perfect snack!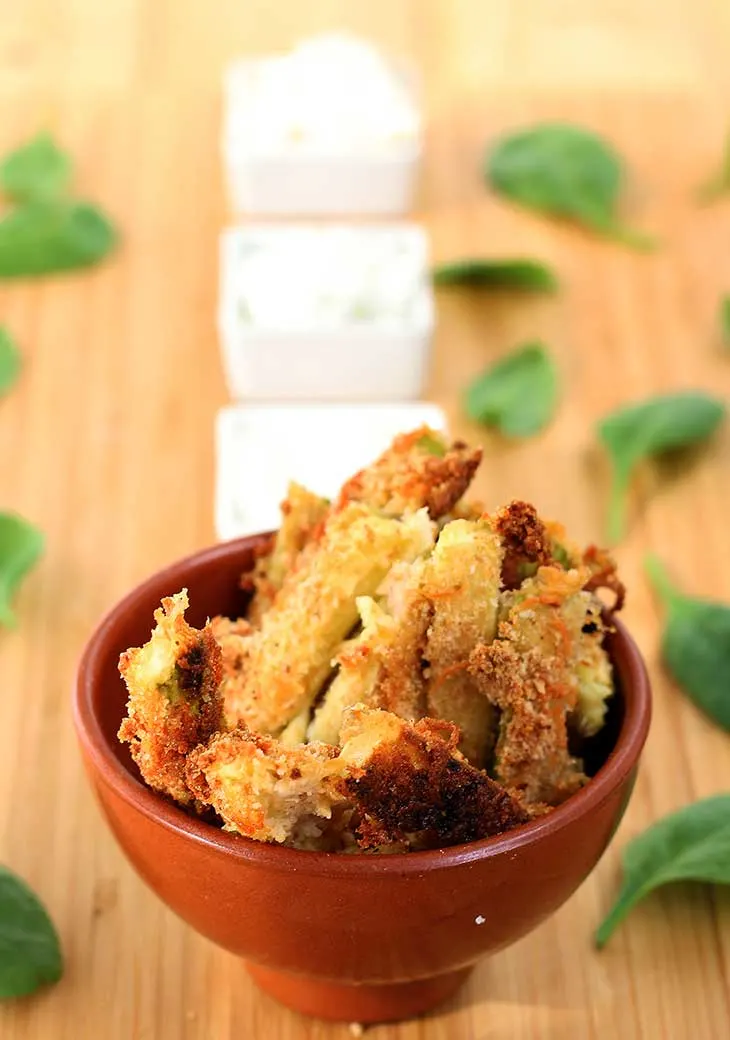 When it comes to vegan soups, zucchinis are a great solution as they can create creamy soups in a minute! This vegan zucchini soup is also gluten-free and it only requires 3 ingredients: zucchinis, cashews and vegetable stock! The wonderful cashews make this soup extremely creamy and delicious! Try it and you'll see for yourself!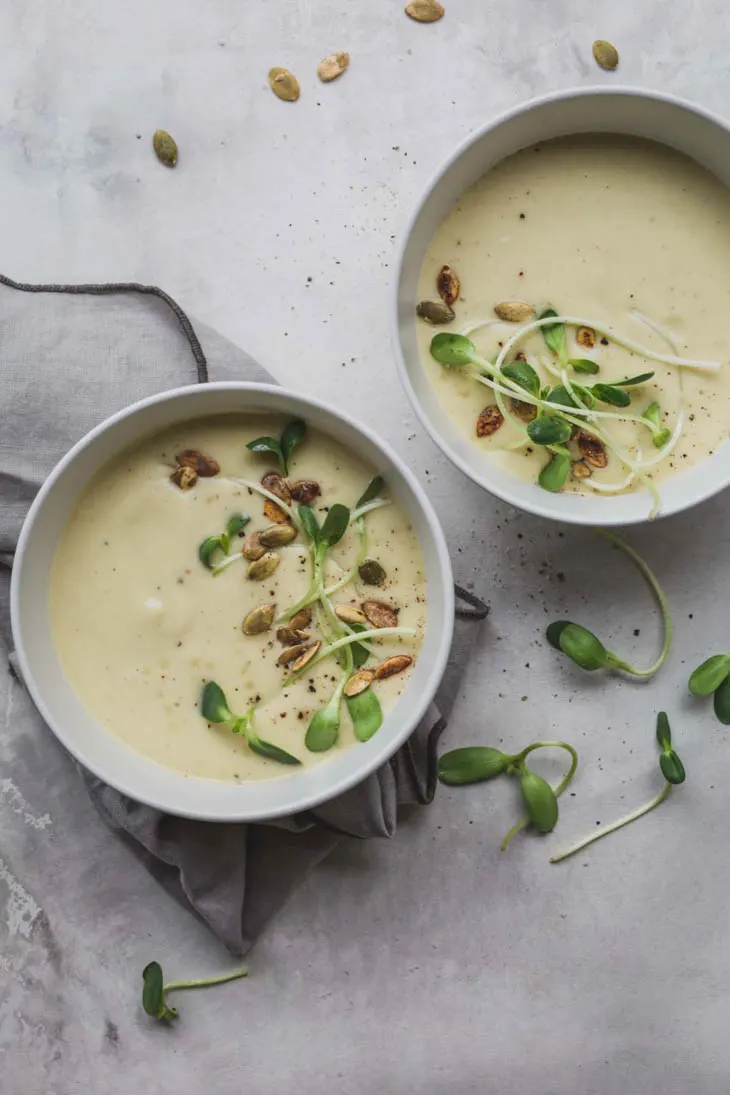 Lasagna is a very popular dish, loved by adults and kids as well. But did you know you can create an awesome lasagna that's vegan, gluten-free and even soy-free? It's true, and this incredible recipe will teach you how to achieve this! Try this vegan zucchini lasagna and you'll see how comforting and filling it is!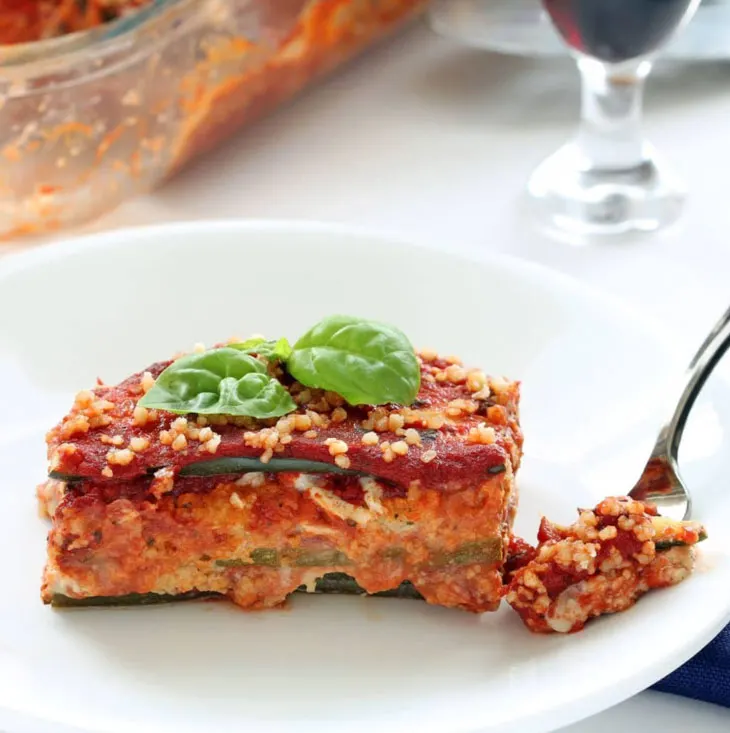 I wasn't lying when I told you that zucchinis are extremely versatile! This amazing pizza crust is the perfect example of how many things you can achieve using zucchini. If you are tired of the classic pizza crust, you can try this vegan zucchini pizza crust that's way healthier and, of course, more delicious and flavorful that the classic one. Needless to say, it's even super easy to make!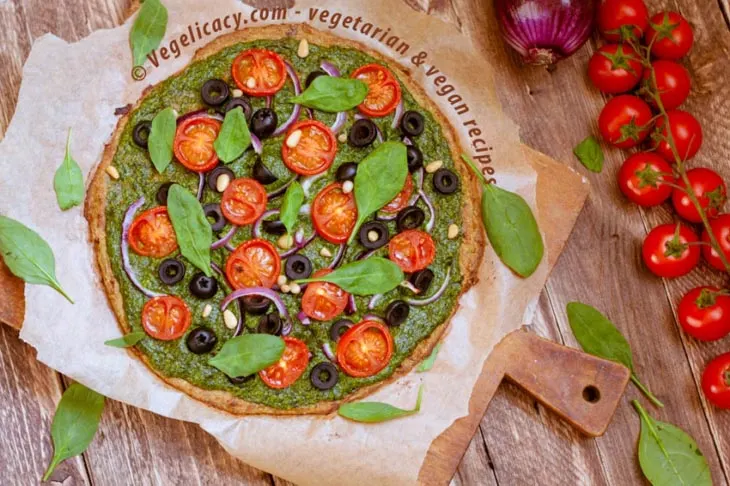 Quickest, healthiest and easiest lunch idea ever? This vegan zucchini pasta alfredo, of course! If you need more reasons to use your awesome spiralizer, this yummy recipe might just be the right excuse! The combination of zoodles and the creamy, vegan alfredo sauce is simply amazing and I'm sure you won't be able to get enough of this dish!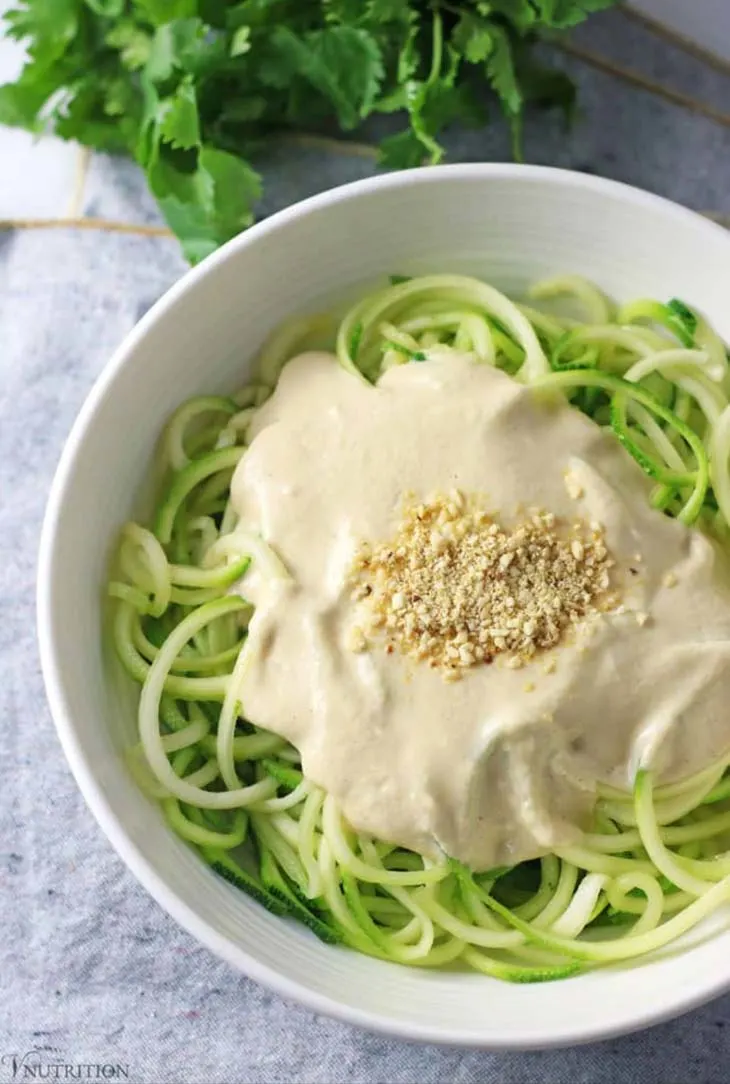 I am ending this yummy list with another recipe for zucchini boats. This one is bursting with Mexican flavors and is just as easy to put together as the first one! The result is a cheesy, healthy and super filling dish that you can serve for lunch or dinner and you can share with your entire family or friends. Give it a try!