Looking for a new recipe for breakfast or lunch? Why not try this delicious vegan hash browns? They're quick, easy and extremely delicious!
No matter if breakfast is your favorite meal of the day or not, you've probably heard of hash browns before, given their popularity. But did you know this dish is more than a century old?
Yes, you've read it correctly! Hash browns started to pop into breakfast menus way back in the 1890s, and their popularity increased rapidly. Nowadays, they're a staple breakfast food in the United States of America and The United Kingdom. The recipes vary a lot, but they've all got something in common: the beloved potato.
The original name of this dish was hashed brown potatoes, but it shortened over time into the roll-off-your tongue hash browns, making it easier for you to shout the word while ordering them at your favorite fast food or restaurant. The word hash is derived from the French hacher (to hack, to chop) – because, as you might have guessed, the main characteristic of this delicious dish has a lot to do with the way the potatoes are prepared before cooking.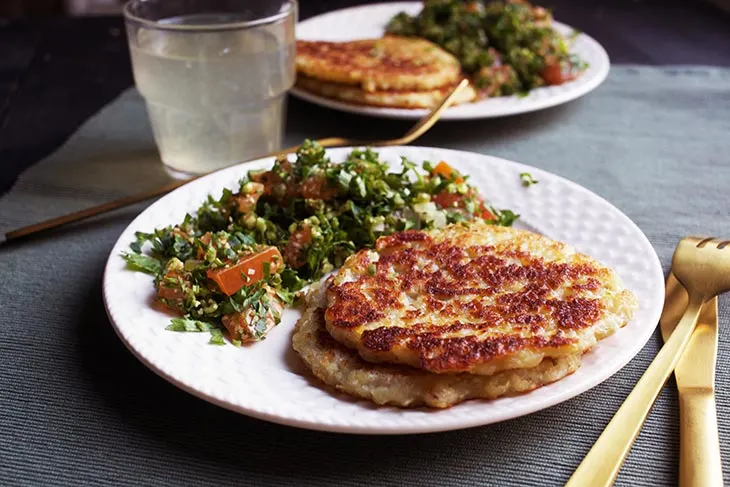 This means you can do the job in various ways: you can shred them, rice them, dice them, julienne them… you name it. Hash browns may be of US origins, but they are fairly similar to other potato-based recipes from around the world, such as the Swiss rösti, the Jewish latkes or the Spanish tortilla de papas. This specific name, however, indeed took birth in the USA, and it was first mentioned by food author Maria Parloa in 1888.
The potatoes can be formed into a cake or patty or fried as they are. And boy, are they delicious! 🙂
The way you prep the potatoes will greatly affect the crispiness factor when cooked. If you're looking for extremely crispy and golden hash browns (as I believe they should be) the good ol' grater is going to be your best friend.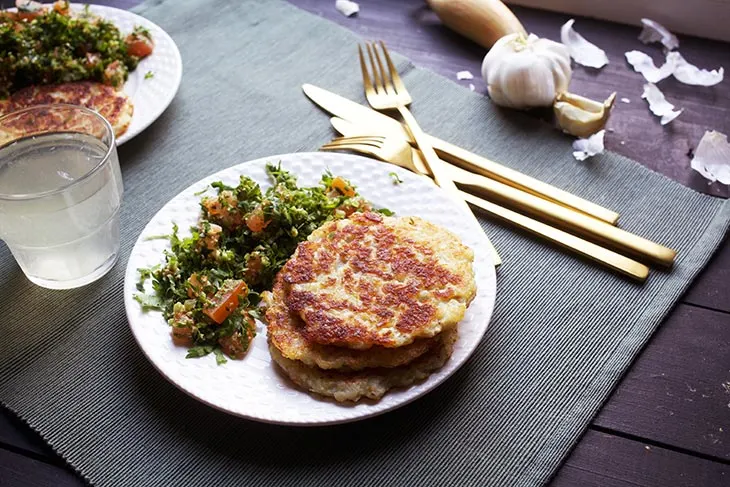 Hash browns are fairly easy to prepare, and while some recipes do contain eggs, you can totally veganize them. How? By skipping on the eggs completely. Yep, just like that.
The potatoes are still going to cook perfectly, resulting in an amazing golden brown color and crispy texture. Not to mention that you only need three ingredients for the base: potatoes, oil, and salt, so they make the perfect leftover meal.
Cooked too many potatoes last night? No problem! You can totally use them the next morning for breakfast. If you feel fancy, you can also experiment with other seasonings such as pepper, cumin or garlic powder. You can also add other chopped vegetables to the mix, such as onions – they're going to give amazing flavor.
For a cheesy experience, you can experiment with either store-bought vegan cheese or nutritional yeast. But believe me when I say that 3-ingredients-hash browns, made only with potatoes, oil, and salt, are to die for if cooked properly! 🙂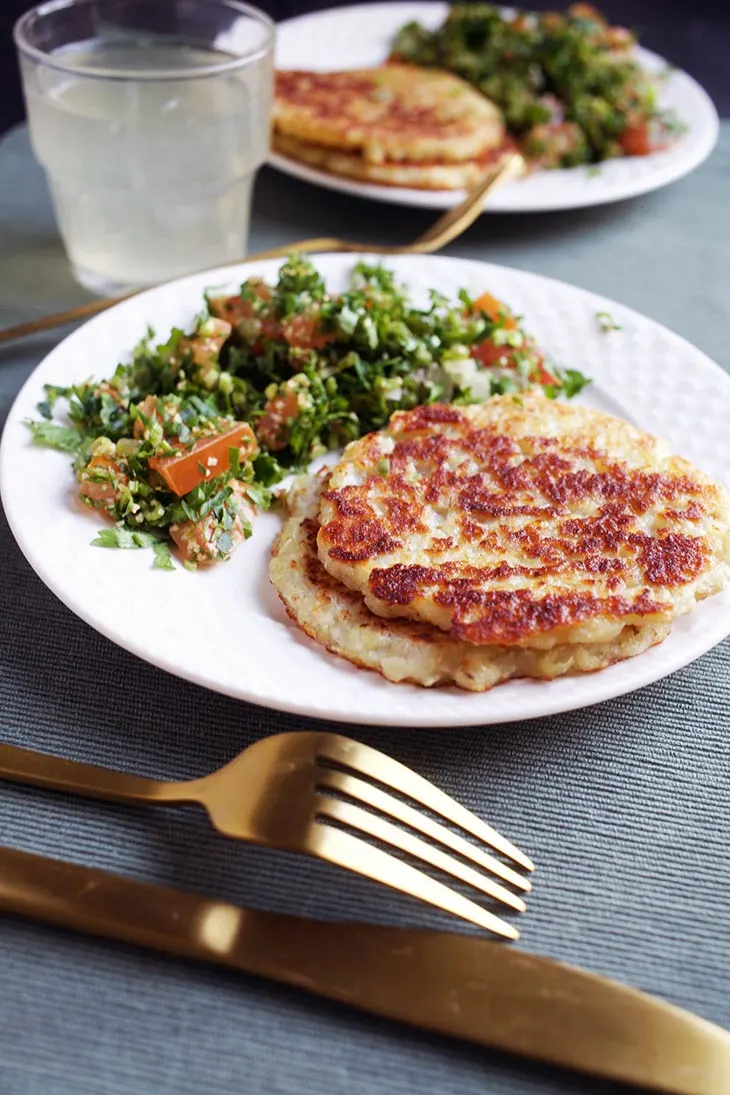 You can also keep this vegan and add some variation by using flour after forming your patty, though this is optional. And if you're really lazy and looking for a quick breakfast, you can skip the grating part entirely and use a food processor. Talk about convenience!
If you only like your hash browns with a binder (such as an egg), you can mix flaxseed meal with water, creating a sort of gel that's going to act as a traditional egg. It may not taste the same, but it does the job, hand on heart.
The pros of using a type of binder are that your hash browns are going to keep their shape and the mixture is going to be easier to mold into patties or little tubes (the so-called tater tots). But I chose the easier way today!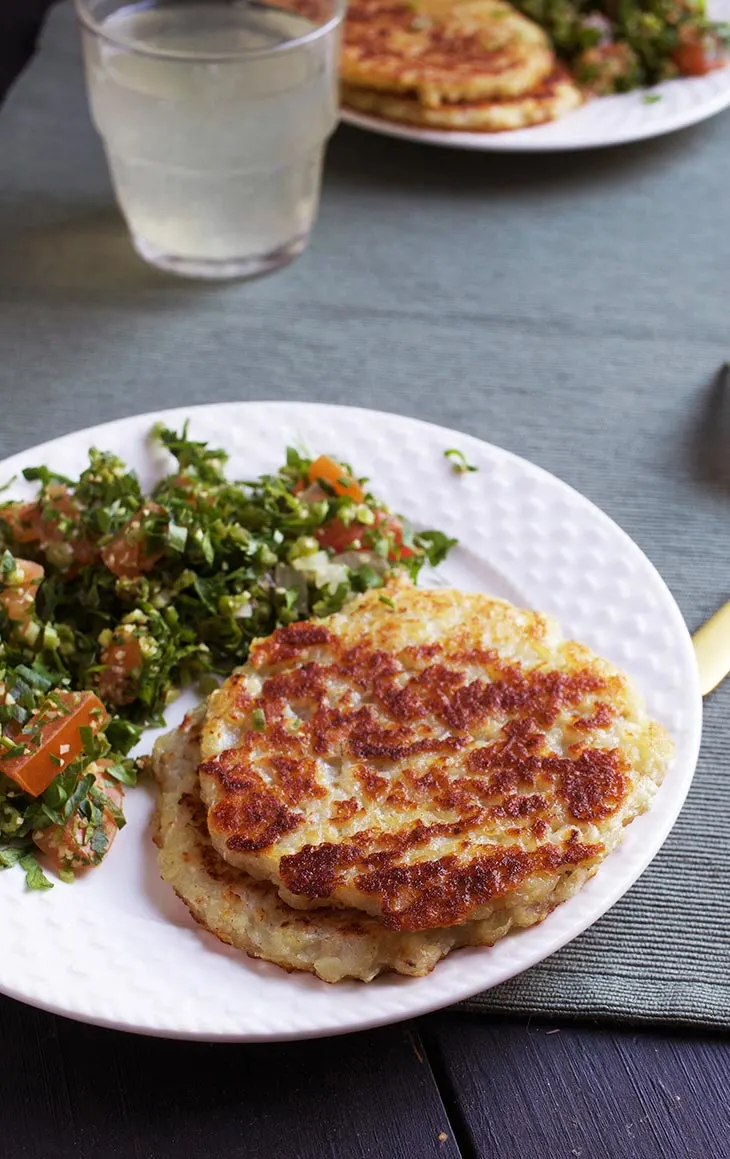 Now, speaking of health issues. I believe the potato doesn't deserve the bad reputation it's got these days thanks to shallow eating habits. The potato is actually a nutrient-dense food that we, humans, are meant to enjoy and that is amazing for our health, as pretty much all other veggies are. The problem is when it's drenched in oil, covered in bacon and other unhealthy stuff.
Hash browns can be pretty healthy as well when cooked properly. You can use higher quality vegetable fat, such as extra virgin olive oil, and you also need way less than you think.
Get yourself a non-stick pan you can even skip the oil completely. You can serve them on their own, or alongside vegetables, purees or main courses for an extra boost of vitamins and nutrients.
If you cook them in the form of a fritter or patty, you can easily use them to construct delicious breakfast sandwiches (hint: they go amazingly well with vegan bacon and avocado). You can literally fill your plate and load them with a ton of vegetables, vegan cheese, and creamy sauce. And you don't have to limit yourself to breakfast! Though traditionally a breakfast food, hash browns can make a consistent and delicious lunch as well.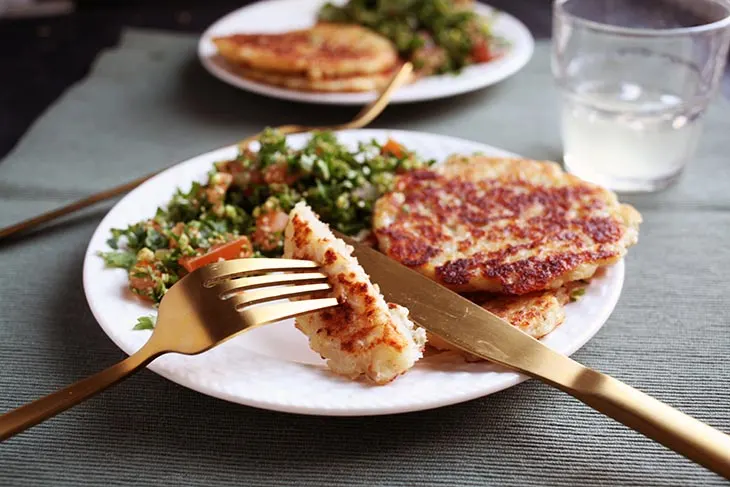 As it happens with most amazing dishes, hash browns are best when shared with the ones you love. So why not prepare a big batch for this weekend's breakfast? And as always, tell me what you think!
Yield: 6
Vegan Hash Browns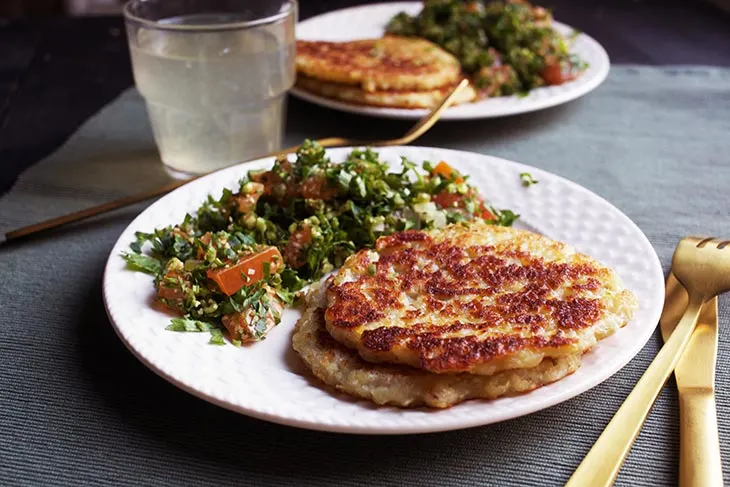 Looking for a new recipe for breakfast or lunch? Why not try this delicious vegan hash browns? They're quick, easy and extremely delicious!
Ingredients
4 medium potatoes
½ onion, finely chopped
2 cloves garlic, minced
salt and pepper to taste
2 Tbsp butter-flavored coconut oil
Instructions
Wash the potatoes, add them to a medium saucepan, cover with water and bring to a boil.
Boil for about 5 minutes, until they start to soften.
Take off from heat, drain and let cool.
Peel the potatoes, then grate them on a grater.
Move to a large bowl, add the chopped onion and minced garlic, salt, and pepper. Mix until well incorporated, do not mash.
Heat a large frying pan on medium heat and add the coconut oil.
When the oil is melted, fry the hash browns.
Use about 2 Tbsp of mixture for each and form flat circles using a large spatula.
Serve with a fresh salad or your favorite dressing.
Nutrition Information
Yield
6
Amount Per Serving
Calories

117
Total Fat

4.3g
Carbohydrates

16.3g
Protein

3.2g