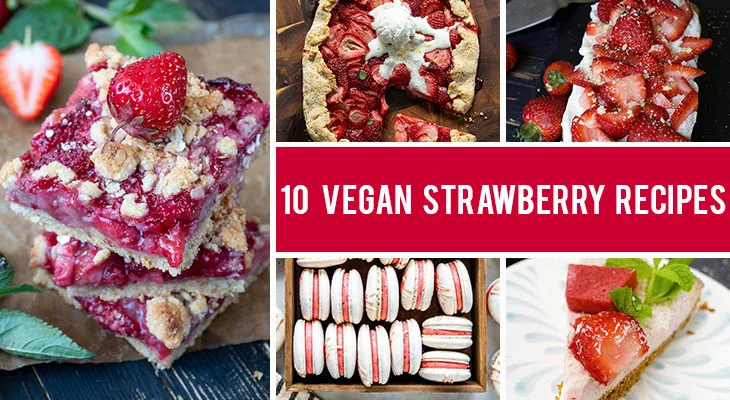 Are you looking for some dessert inspiration? In this list, you will find 10 delicious vegan strawberry desserts – yummy, super easy, and quick to make! Give them a try! >>>
Strawberries are one of my favorite fruits in the world. They're sweet, refreshing, and incredibly flavorful and they work great in multiple combinations. I love everything from strawberry lemonade to strawberry ice cream or simple, fresh berries on top of a cake. I love them fresh or frozen. I love everything about them, that's pretty clear.
And if you're a fan of strawberries just like me, you must feel the same craving and desire: to incorporate them in as many desserts as possible! 🙂
If you feel me, then get ready to be surprised. I mentioned above that strawberries go well in countless combos – and that's true! I cannot think of any dessert that won't work with some strawberries. Chocolate? Yes! Vanilla? Great combo! Other fruits? Yes, why not! And if you have some fresh strawberries in your fridge, the sky is basically the limit.
And because I want to offer you some sweet inspiration today, I have put together this list with some of the most amazing strawberry sweets out there! You will find here 10 vegan strawberry desserts you'll fall in love with, for all strawberry lovers out there! 🙂 From tarts to muffins, cheesecakes, galettes, and scones, you will find everything you need here and more! Get ready for some real inspiration!
I hope you'll find enough inspiration here for your next sweet treat, as I tried to add recipes for each and every taste! 🙂
Click on the linked titles in order to access these incredibly delicious vegan strawberry desserts. You will find here many unique and delicious recipes created by some of my favorite food bloggers out there, but also 5 of my own recipes that I totally recommend you try.
Here we go:
Vegan Strawberry Desserts
I'll start this list with one of the easiest, yet most impressive recipes out there: vegan strawberry tart! It's super yummy and incredibly easy to put together and I think it's the perfect summer dessert!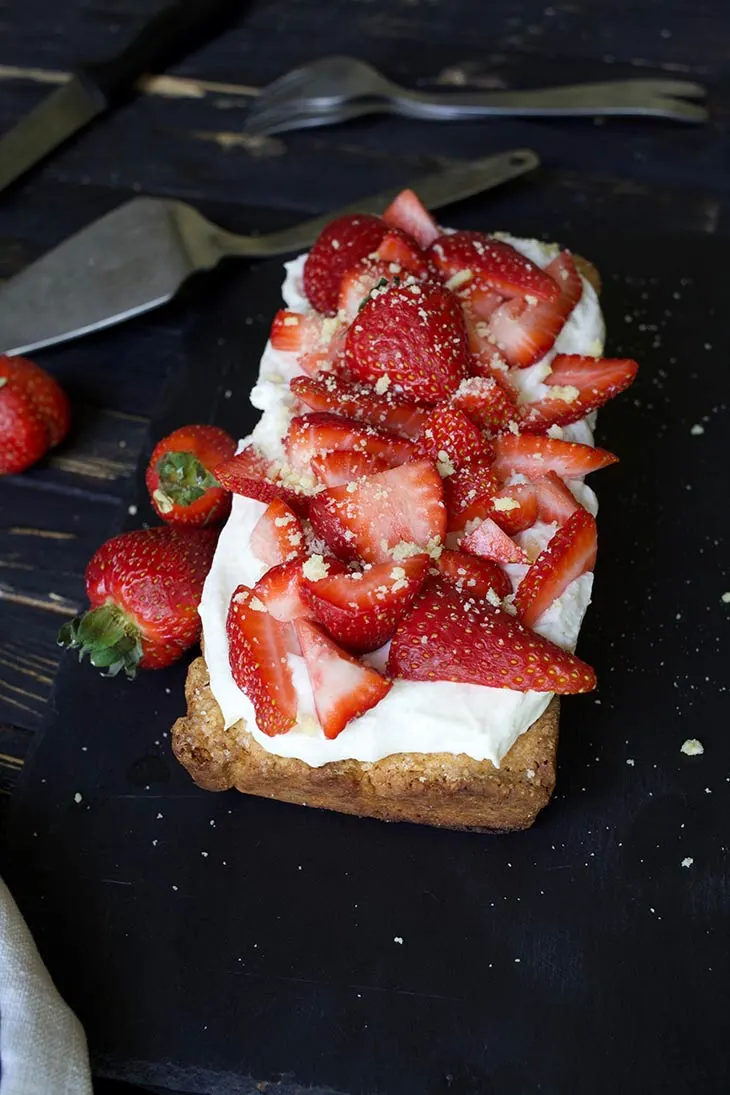 I love muffins so much because they're super versatile and so easy to make! And fruit muffins must be one of my favorites out there. Fresh, moist and super fluffy – everything you can wish for in a dessert!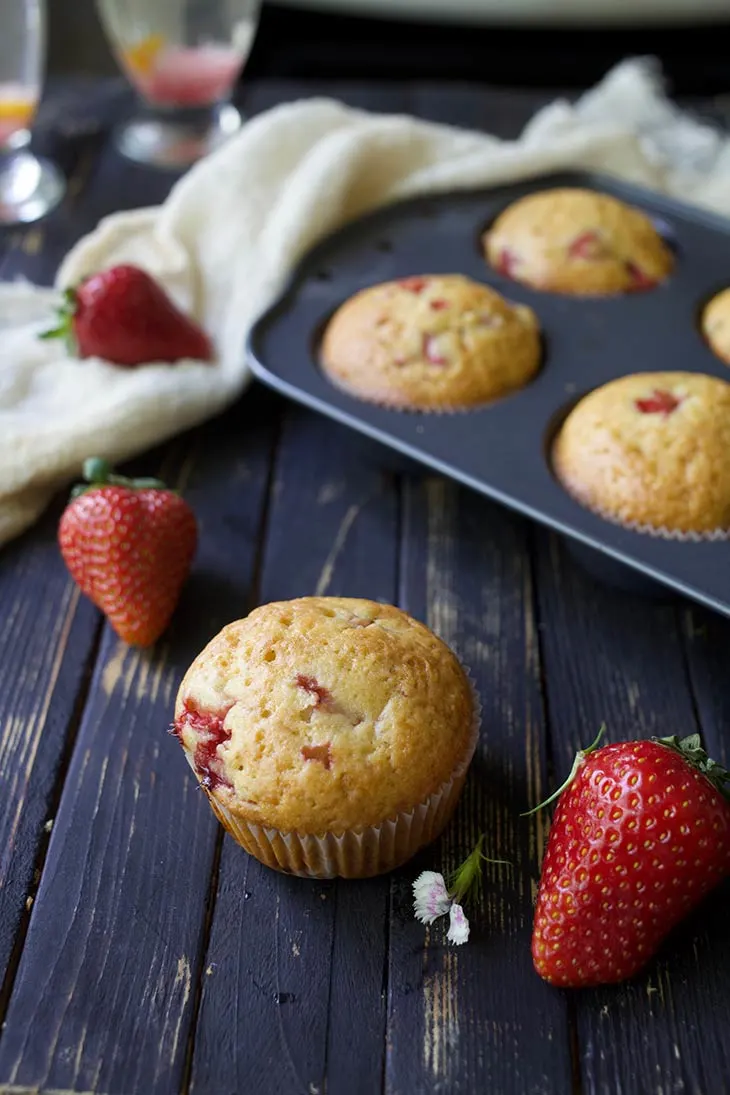 Crumb bars are super flavorful, especially when you use fresh fruit to make them. And strawberry crumb bars are a fun and delicious way of serving this type of dessert. Plus, they're ready in no time, trust me!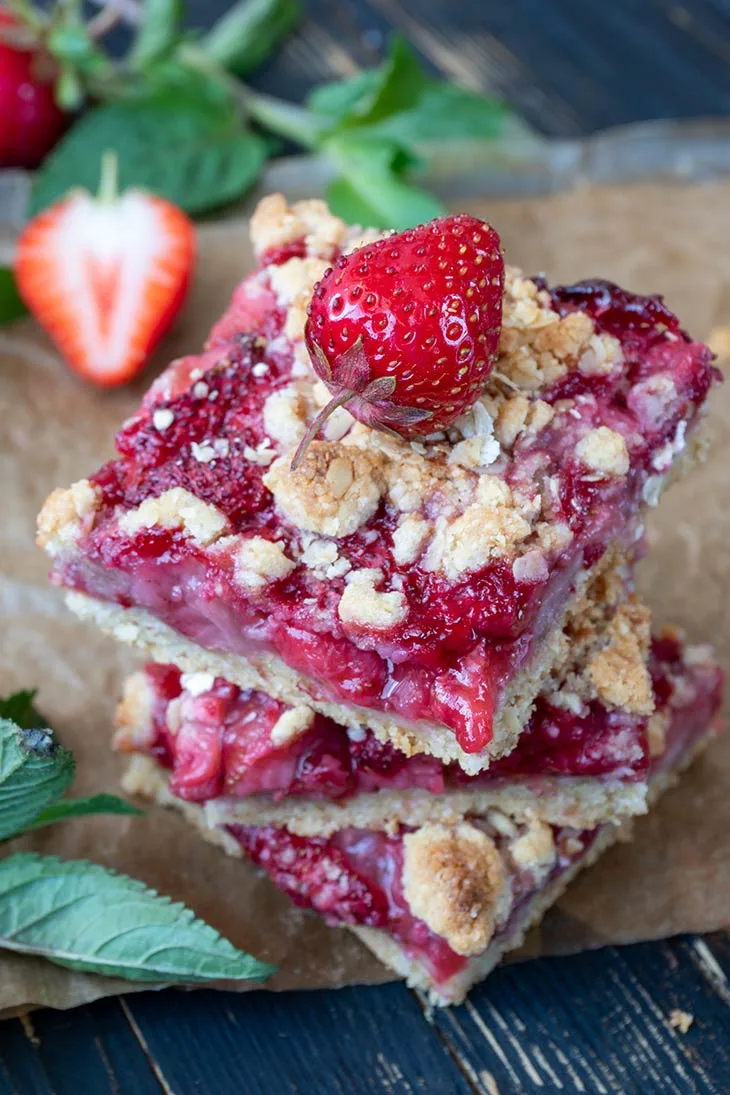 Ah, yes, the cheesecake. One of the most simple yet extremely elegant desserts out there. Making a cheesecake can be a child's game and this vegan strawberry cheesecake is one of the best ones I ever tried. I simply love making it during the summer and serving it together with a big glass of lemonade!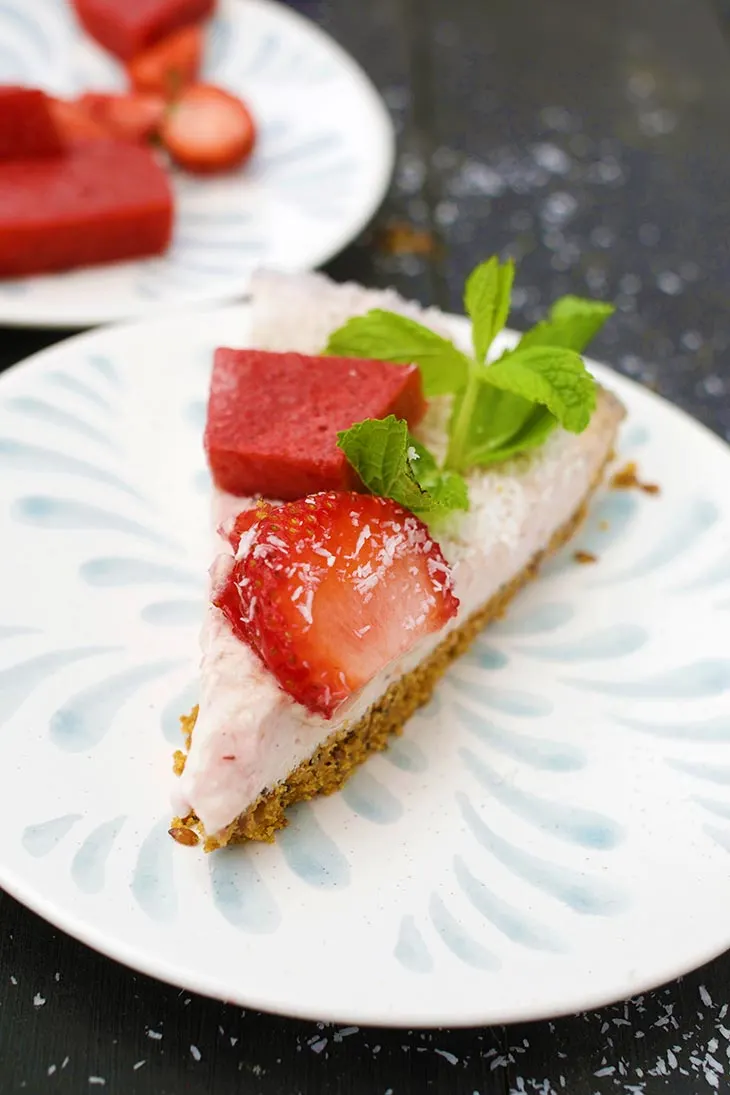 Swiss rolls are yet another type of super simple and yummy dessert. They're great for when you have guests over because a Swiss roll is ready in no time and, once you slice it up, it looks super impressive. Plus, vanilla and strawberries work so well together, you won't believe it! 😉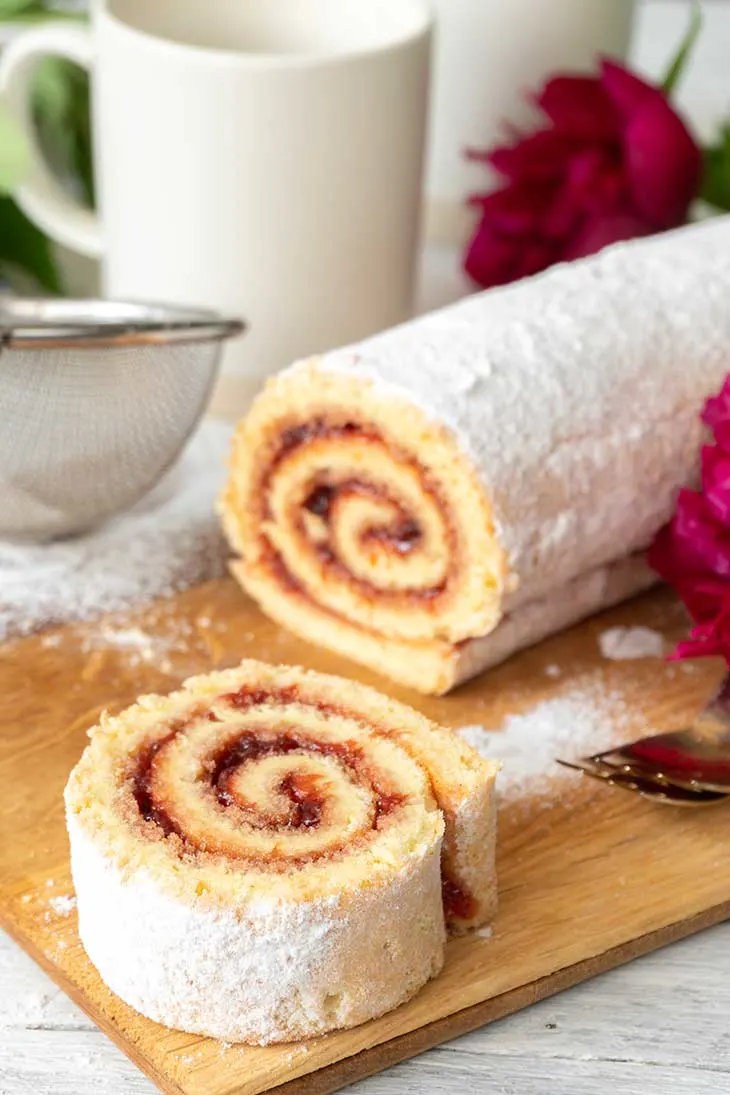 Galettes must be one of my favorite French desserts out there. And this vegan strawberry galette has literally no oil, which makes it a super delicious and healthier version of the classic recipe. I know, the name sounds super fancy, but don't get intimidated. Anyone can make a perfect galette using the right recipe! 🙂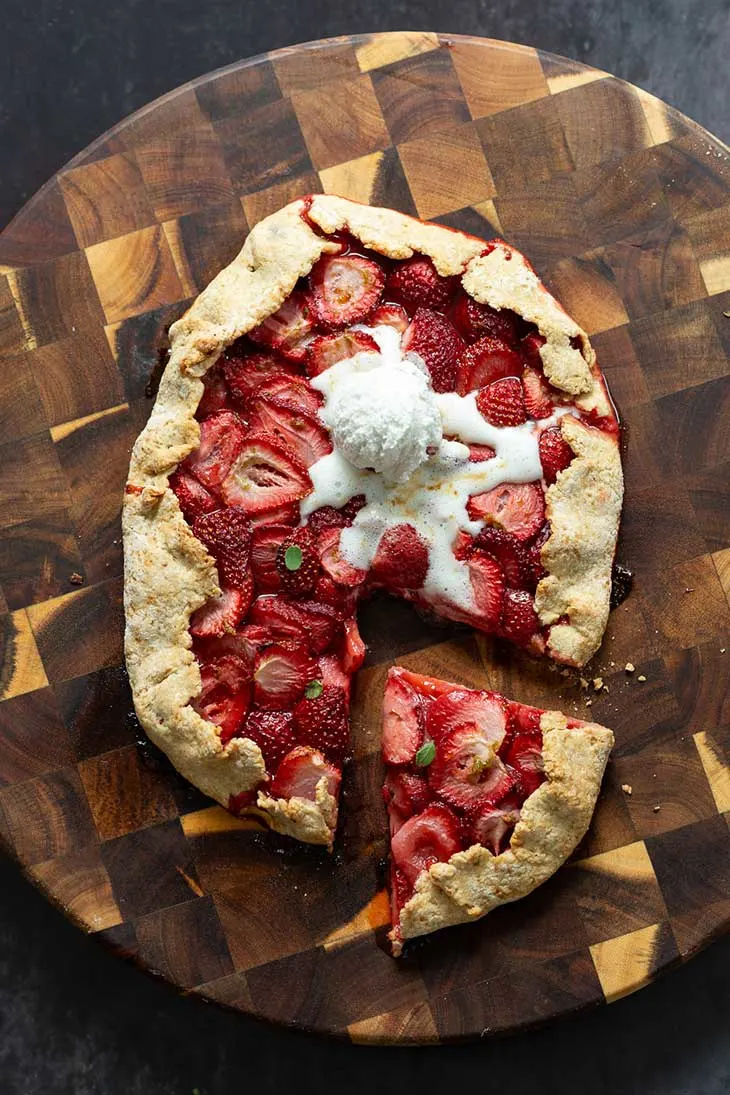 I mentioned the galette earlier, but macarons are just as good! They require a bit more attention and some measuring, but if you follow this simple step-by-step recipe for vegan strawberry macarons, you'll achieve the perfect dessert!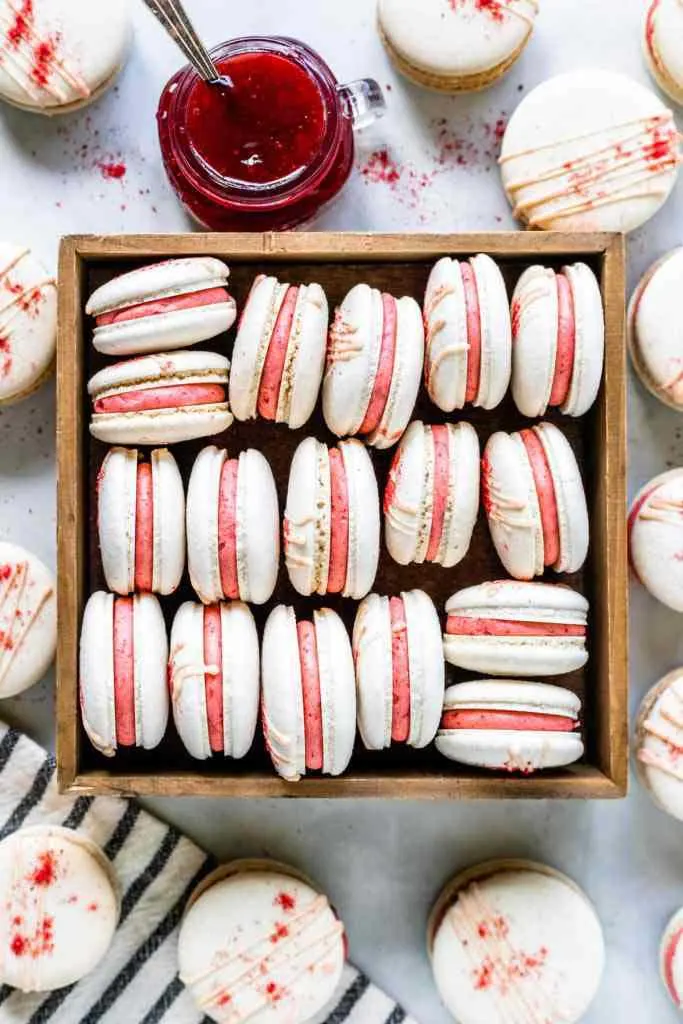 If you're a fan of the English cuisine, then you must know about scones. They're little pieces of heaven that go perfectly with a big cup of coffee or, more traditionally, tea. And if you throw some fresh fruit in the combination, you're good to go. So try these vegan strawberry scones the next time you crave something sweet and fancy and you won't regret it!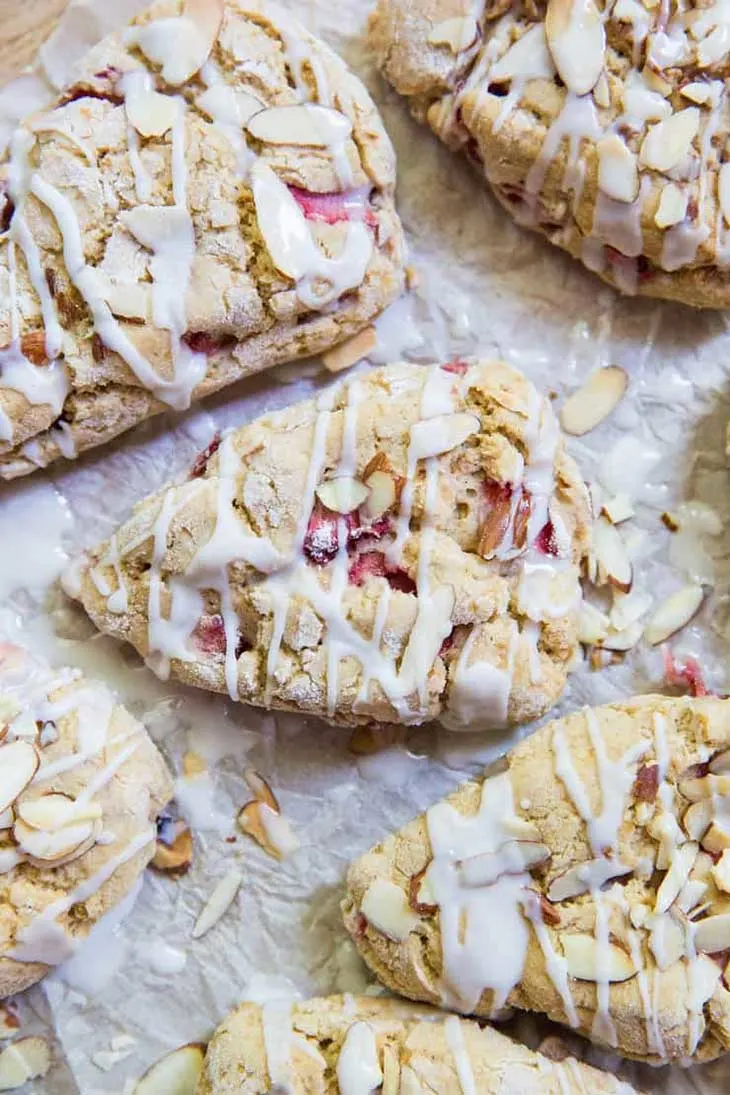 Muffins are great – but cupcakes are even better! 🙂 Don't believe me? Then you must try these strawberry cupcakes asap! They're super fluffy and elegant and, if you ask me, they're the perfect Sunday dessert, regardless if you have guests over or not. Breakfast, brunch, or dinner dessert, cupcakes are always a good idea!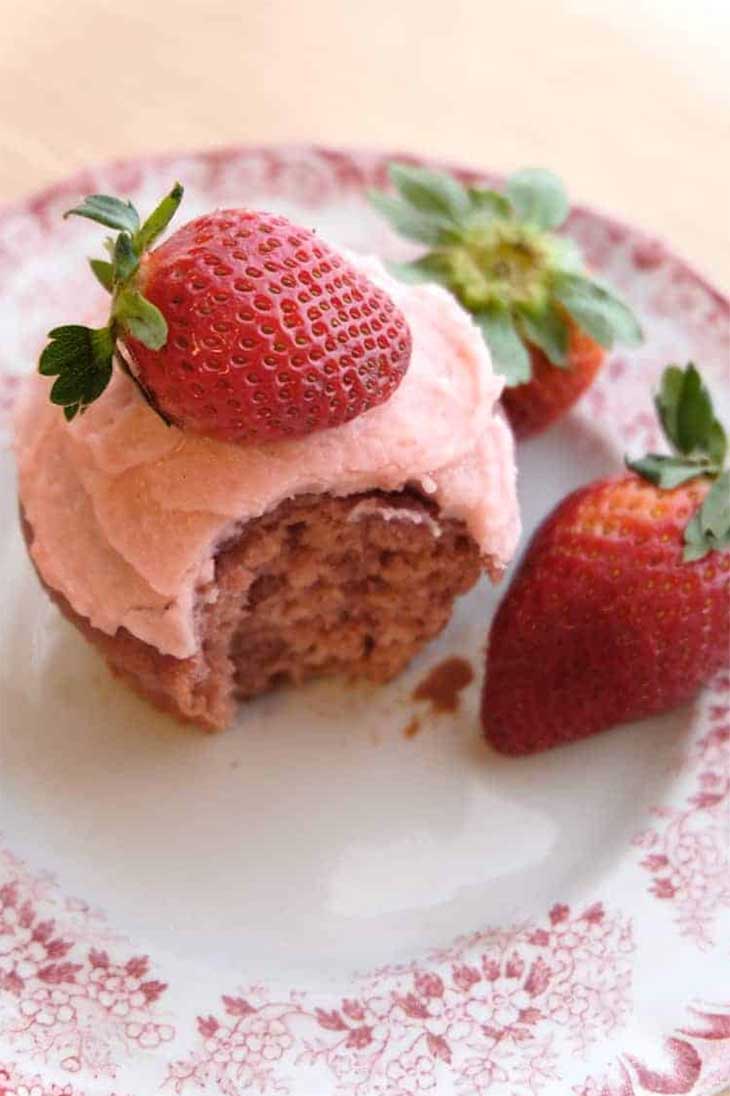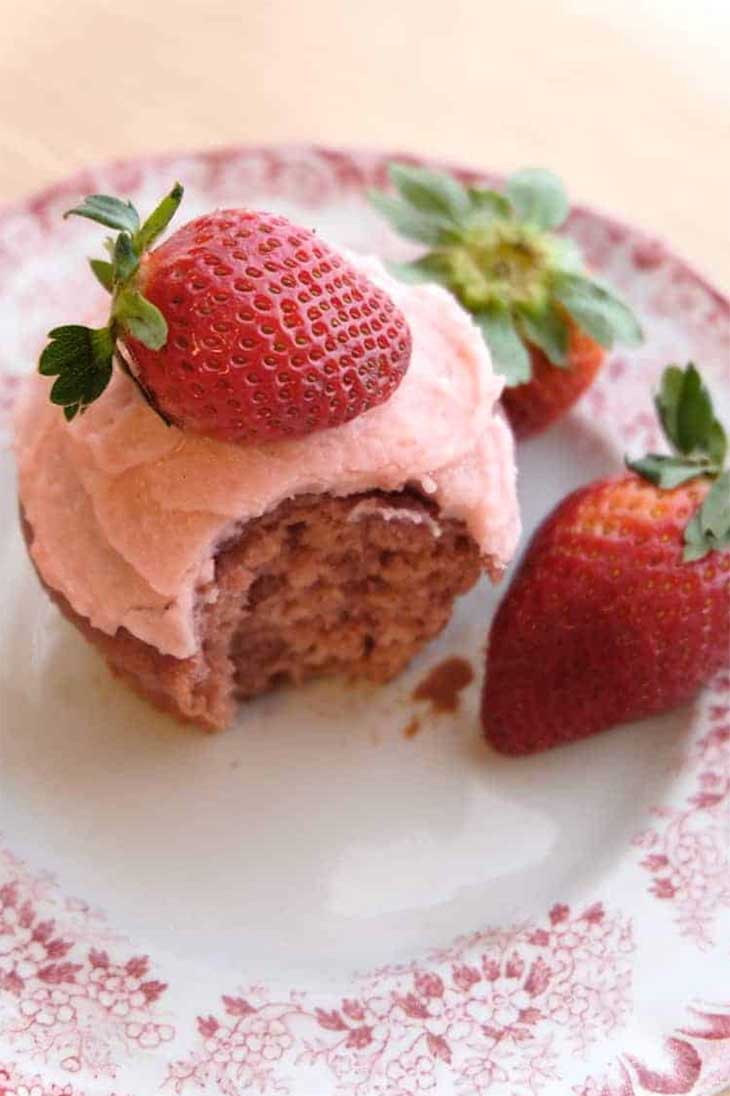 Let's end this list in style, with one of the simplest desserts out there: biscuits! I'm sure everyone loves biscuits because they're so simple yet so flavorful. And these vegan strawberry biscuits are super fresh and extremely quick to make. Perfect to serve as a dessert or to take them to go if you're in a rush! 😉