Are you in the mood for a simple but super yummy dessert? Here's how to make the best vegan vanilla swiss roll with jam! So flavorful!
A Swiss roll may come by in a lot of different names, some of them including jelly roll, roll cake or cream roll. By far, though, the most inventive is Swiss Log – and I'm sure you can see why. But, throughout this recipe, I'm going to call it a Swiss roll.
First of all, I want to talk a bit about the origins of the Swiss roll. Before you *roll* your eyes in anticipation (pun not intended), let me baffle you with this information: it's not from Switzerland! Nope. The Swiss roll is not actually Swiss.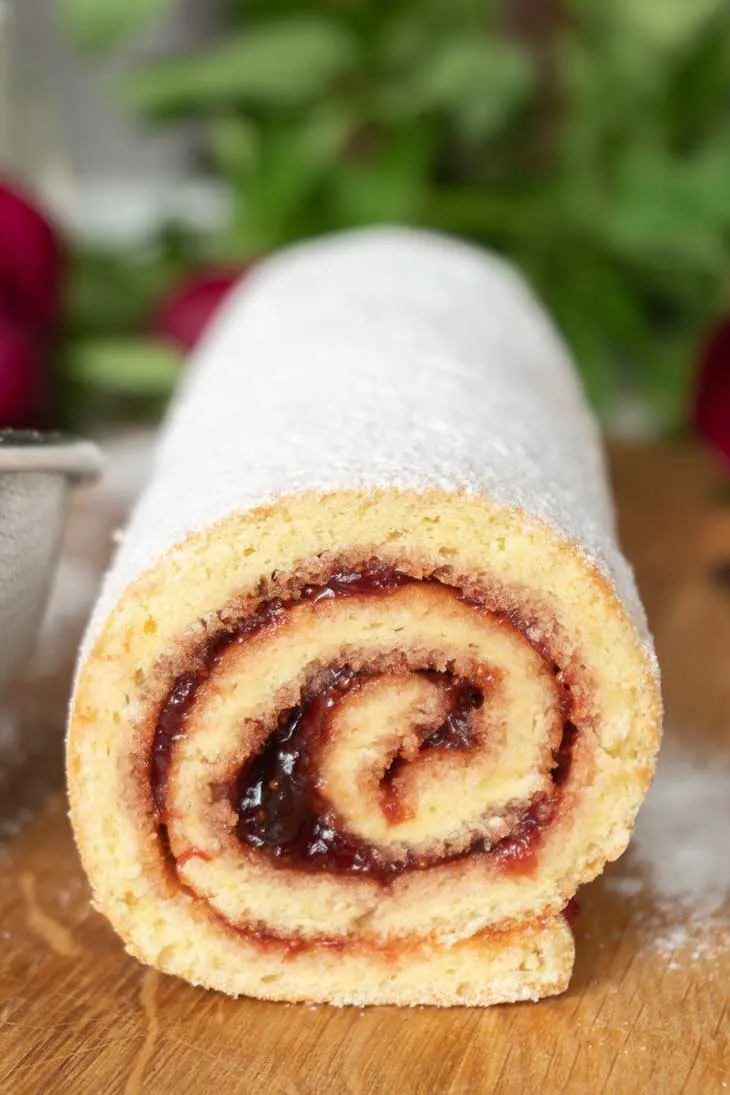 Instead, it is more likely to have originated in Austria, during the nineteenth century – a great culinary period which left us with more than one amazing inventions such as the doughnuts and the Victoria sponge. So, as with a lot of great things in life, we're left in quite a mystery regarding the Swiss roll's name.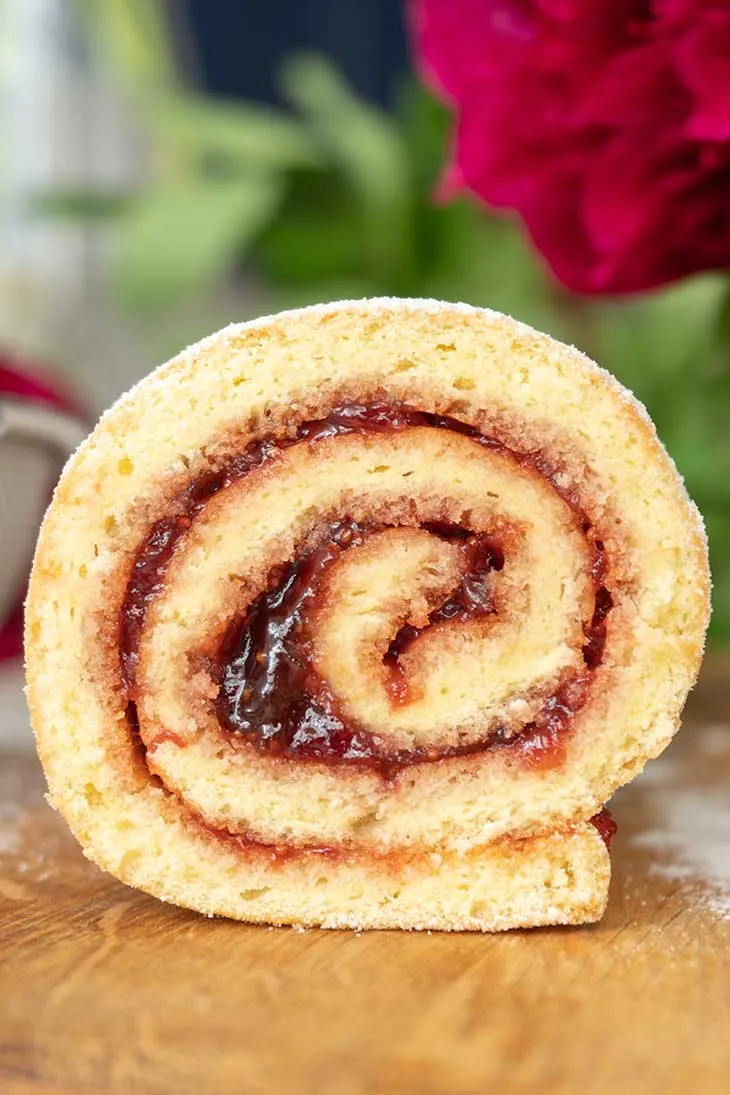 The earliest mention of the Swiss roll seems to have been in 1852, in a New York journal called Northern Farmer, so we can safely say that this is quite an old recipe – which, in my opinion, makes it better, because it carries such a heritage. What I find most fun about this is that, as with any old recipe I believe, different countries have different approaches. Variations of the Swiss roll can be found pretty much everywhere, from China (the famous Hong Kong roll) to The United States, Philippines, the Nordic Countries of Europe, Spain, and so on.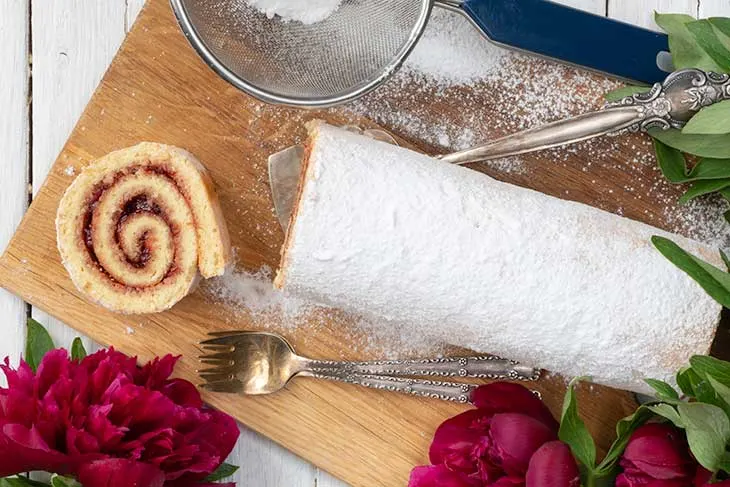 So, what exactly is the Swiss roll? It's basically a really light and fluffy sponge cake with a creamy filling, sometimes consisting of whipped cream, sometimes jam or jelly, sometimes a mixture of the two.
Keywords here are sweet, airy, and fluffy. Popular flavors throughout the world are vanilla, raspberry, strawberry, or chocolate. More unusual (but equally delicious) flavors would be dulce de leche, matcha, or milk cream.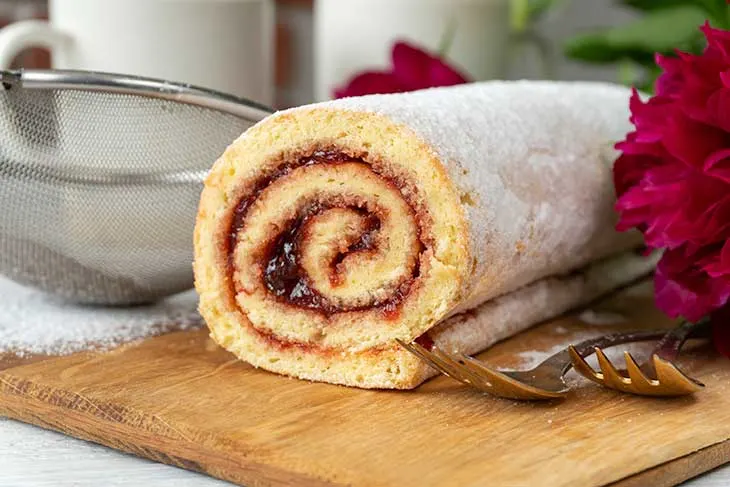 The traditions around it are pretty diverse as well. In Sweden, Finland and Norway, the Swiss roll is called roulade, rullekake, or rulltårta, and perfectly integrates into the wonderful tradition called Fika – a small coffee break where you are invited to slow down, have something sweet and share a few minutes with your coworkers. The Brits prefer to have their Swiss roll in the afternoon, as part of their 5 o'clock tea.
Making a Swiss roll from scratch might seem intimidating. And while it's not the easiest dessert ever, it's not the hardest either! If you measure everything correctly and have a little patience, you'll find that nothing can go wrong. Not to mention that you're going to have one of the lightest, most subtle, and delicious desserts that everyone is going to love.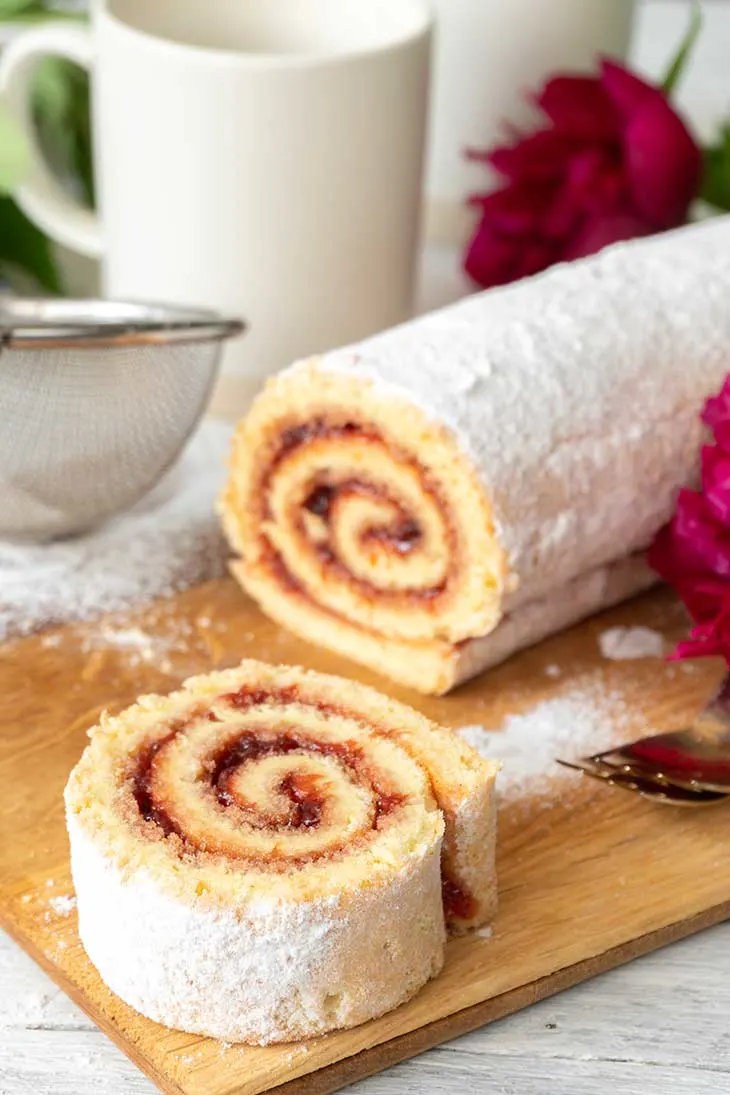 But how can we 'veganize' this? That is the question. And the answer is pretty simple. You're just going to use an egg substitute, such as a chia or flaxseed egg, substitute the butter for vegetable oil, and the dairy with your plant-based alternative (we're going to need milk and cream). And there you have it. Ta-da! Your very own vegan Swiss cake.
For mine, I liked to use a neutral cake base which is going to result in the most wonderful, warm yellow color. For the filling, I chose vanilla and jam. You can choose any jam you like, as long as you like the flavor. Among the jam types that go really well with vanilla are strawberry, raspberry, and forest fruit. The color is going to be really pretty as well.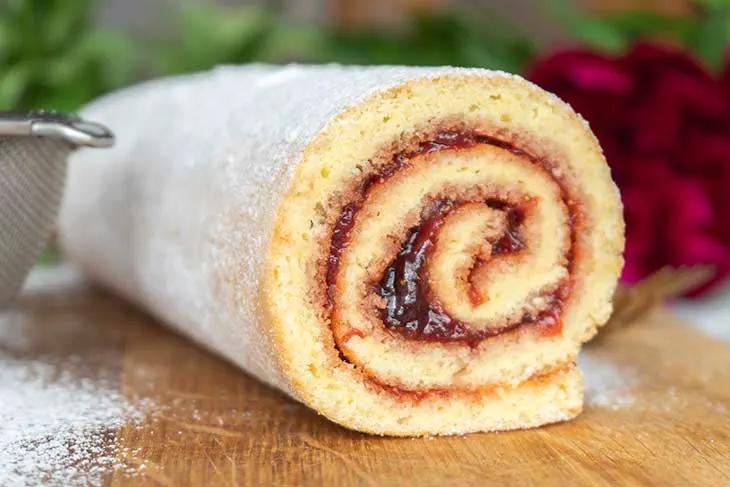 You need to wait for the Swiss roll to cool down before you can slice it. Otherwise, you might get uneven, crumbly pieces. And you should aim for a really pretty, even appearance when it comes to this dessert. You want to go as delicate and fancy as it gets. Once you've sliced it, make sure you choose your favorite saucers. You can serve the Swiss roll with additional whipped cream on the side, and add fruit (berries are still the best and the prettiest in this combo, in my opinion).
I tell you, this makes for such an amazing dessert. It's so subtle, sweet, but not too sweet, and bound to make you feel really fancy and delicate.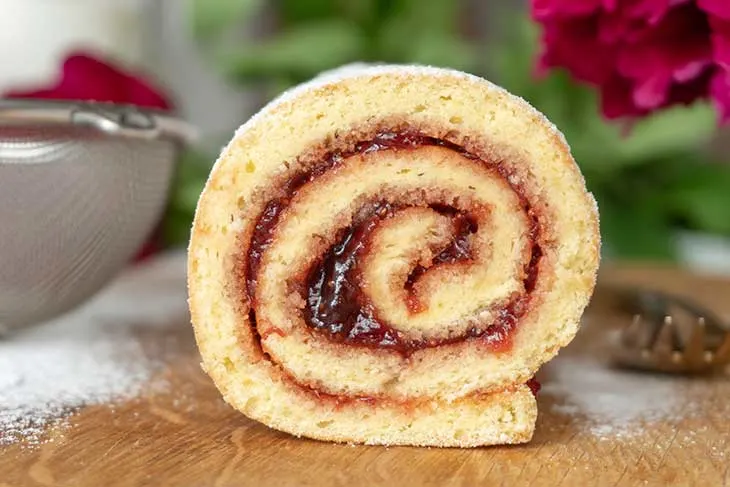 If you want to go one level higher, brew a cup of specialty coffee or a really nice Earl Grey tea. They go wonderful together. Then sit down and enjoy the thing slowly, try to really taste it. This is the most difficult part when it comes to the Swiss roll – it takes you a while to prepare it, and then it's gone in minutes. You have been warned! 🙂
Yield: 6-8
Vegan Vanilla Swiss Roll with Jam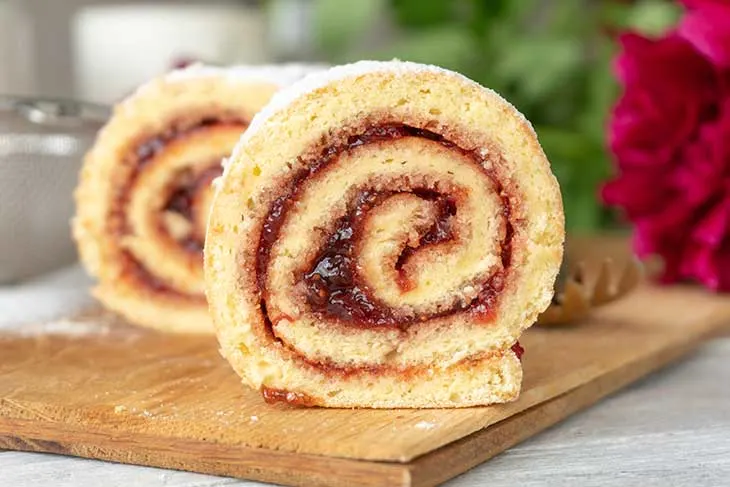 Are you in the mood for a simple but super yummy dessert? Here's how to make the best vegan vanilla swiss roll with jam! So flavorful!
Ingredients
200g all-purpose flour
60g cornstarch
3 Tbsp psyllium husks
100ml almond milk
100ml coconut oil
¼ tsp salt
1 tsp baking powder
½ tsp baking soda
1 tsp apple cider vinegar
2 tsp vanilla extract
100g powdered sugar
⅓ tsp turmeric
160g (½ cup) strawberry jam
Instructions
Combine all your dry ingredients in a bowl and mix.
Add the rest of the ingredients (except the strawberry jam) together with your psyllium husks and mix well using a hand mixer for 2-3 minutes.
Transfer to greased and lined baking tray and bake at 170 degrees C for 12-15 minutes.
As soon as it comes out, remove from pan and cover for 1 minute.
Use parchment paper or a clean kitchen towel to tightly roll the cake.
Let it cool for at least 1 hour.
Unroll cake and spread your strawberry jam, roll it back.
Dust some icing sugar on top.
Nutrition Information
Yield
8
Amount Per Serving
Calories

390
Total Fat

14.2g
Carbohydrates

60g
Protein

5.7g
I strive to keep the information as accurate as possible but make no warranties regarding its accuracy. I encourage you to make your own calculations using your preferred nutrition calculator.