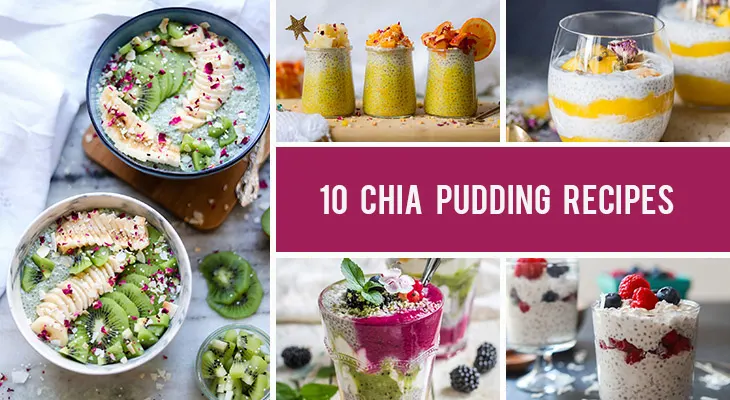 Discover the wonderful chia seeds with these 10 game-changing chia pudding recipes that are perfect for breakfast or a healthy, sweet treat!
Chia puddings are super popular on Pinterest, Instagram and among food bloggers and foodies – and for a good reason! Chia seeds are superfoods and they're extremely healthy. They can bring many benefits to our body and this is why so many people choose to consume them for breakfast or in-between meals, instead of a sugar-packed and unhealthy dessert.
Chia seeds are rich in fibers, proteins, antioxidants and even calcium and Omega-3 fatty acids, which we all know are essential to our well-being. Plus, they're low in calories, which makes them the perfect ingredient!
Vegan chia puddings are super easy to make. All you need to do is soak the seeds overnight in your choice of milk and when you wake up, you'll have a nutritious breakfast ready to be enriched with your favorite flavors, ingredients or fruits. What makes chia seeds so great for pudding is the fact that they have little to no flavor, which means they'll absorb all the taste of the other ingredients you use.
If you want to step up your chia pudding game, I created this list with 10 of my favorite chia pudding recipes that I like to make every morning, depending on my mood and cravings. You will find a recipe for every taste here, regardless if you love chocolate, peanut butter, matcha, mango or any other fruits or flavors you can think of.
Click on the linked titles in order to access these incredible chia pudding recipes. Many thanks to all the talented food bloggers who created these and which I totally recommend following. Give these recipes a try for a healthy and energy-packed breakfast, dessert or even snack!
Chia Pudding Recipes
In case you're craving an exotic and refreshing breakfast, this is the perfect recipe for you! This mango chia pudding is full of amazing flavors such as passion fruit, lime and coconut, besides mango. I think it's perfect for a hot summer's day!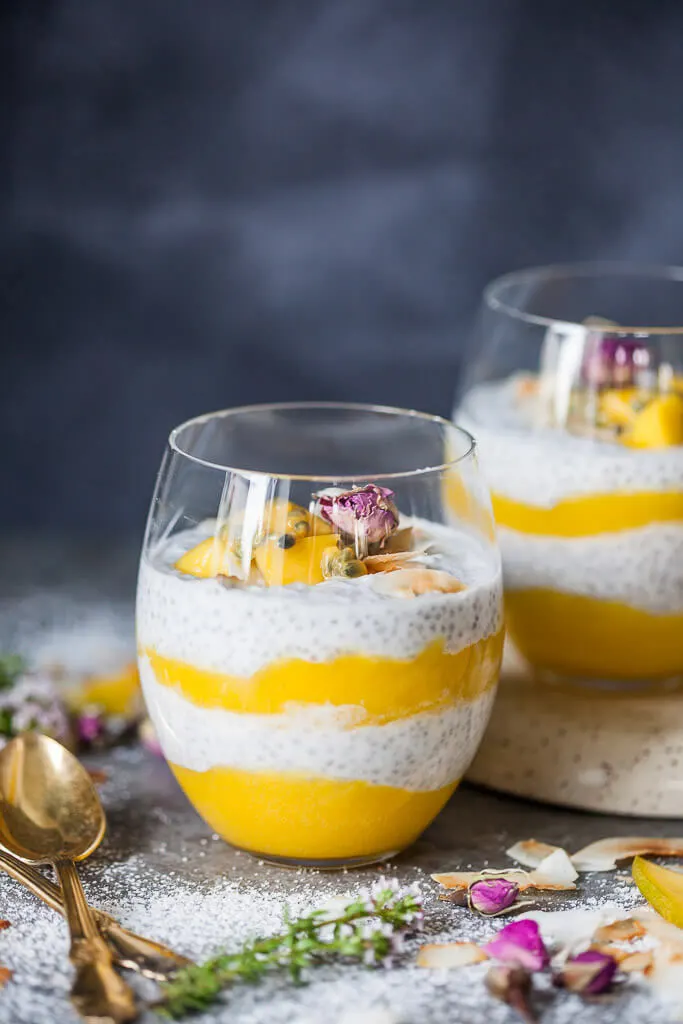 Have you ever imagined having breakfast AND having your coffee at the exact same time? If not, this coffee chia pudding will show you that it's possible and the results are actually quite delicious and filling. You can enjoy this for breakfast or even as a healthy dessert if you're craving something sweet. Enjoy!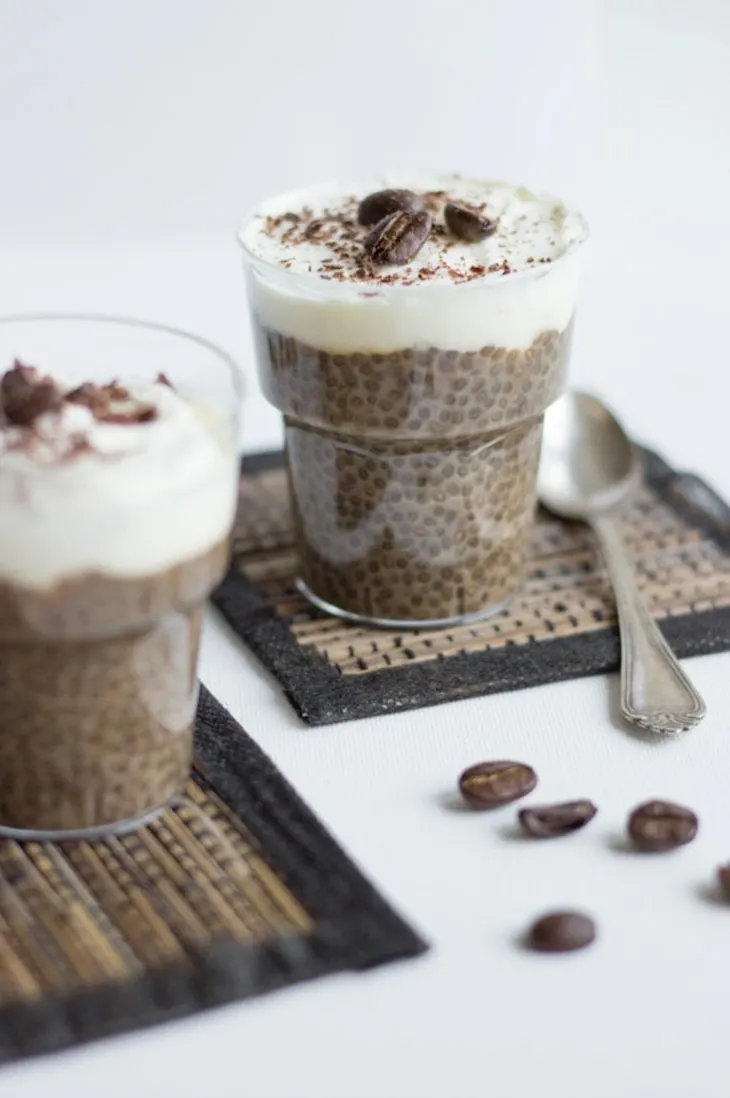 If you're a fan of the classic key lime pie, then I'm sure you'll instantly fall in love with this chia pudding! It's super refreshing and I totally recommend it for a healthy breakfast on a hot summer morning or as a dessert after a filling meal. Just let it soak overnight and you'll wake up to a magnificent breakfast!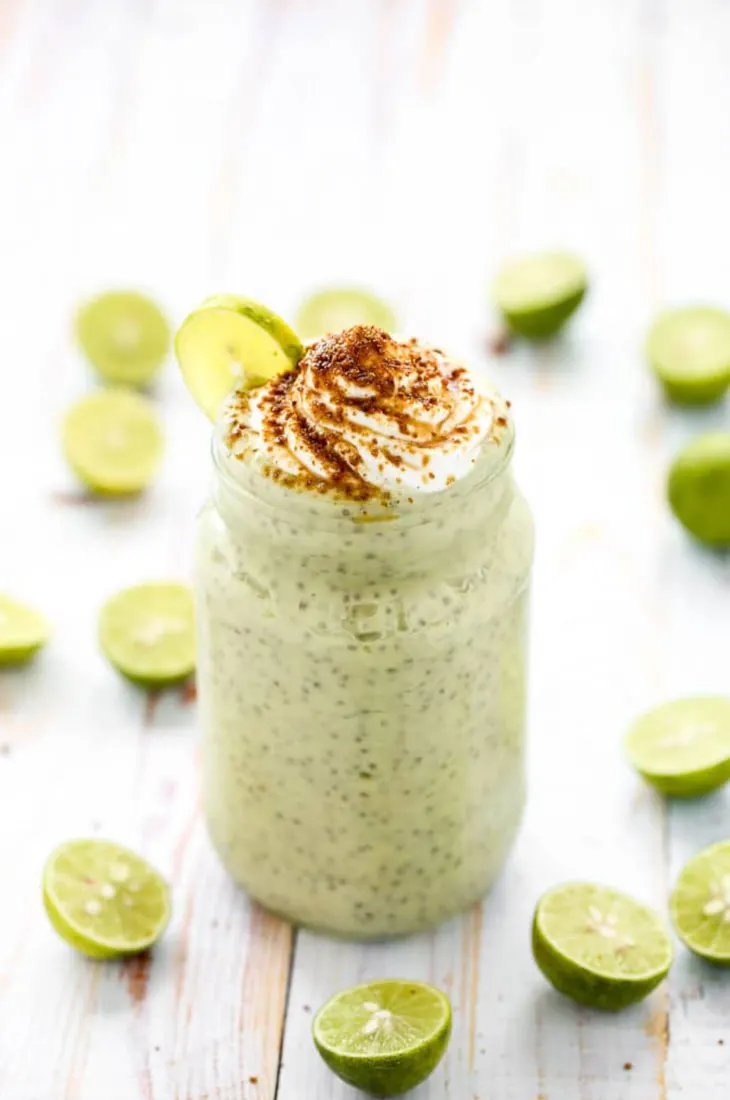 This vegan and gluten-free chia pudding is packed with lots of healthy and delicious fruits and it makes for the ideal breakfast, dessert or even a snack in-between meals. Plus, it's a great way to add more spinach to your diet, without even tasting it!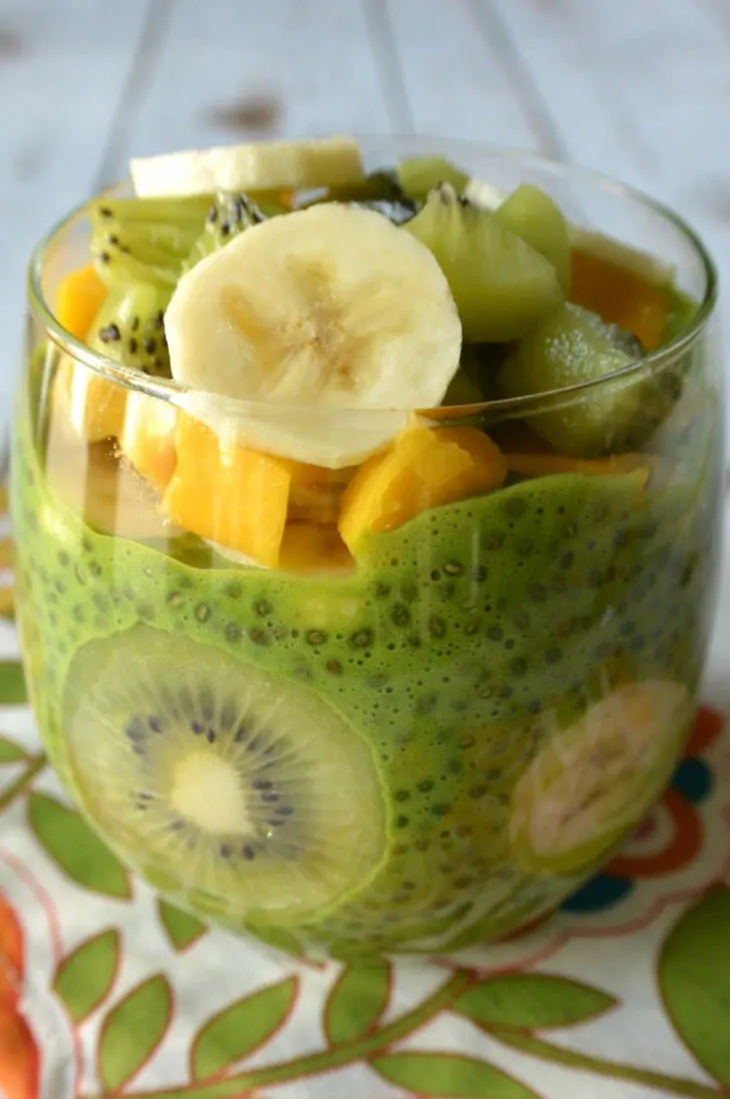 If you love matcha as much as I do, then this awesome chia pudding is perfect for you! This yummy breakfast has an amazing matcha taste that just adds a bit of awesomeness to the entire bowl. Top everything off with some kiwi and banana and you're in for a treat!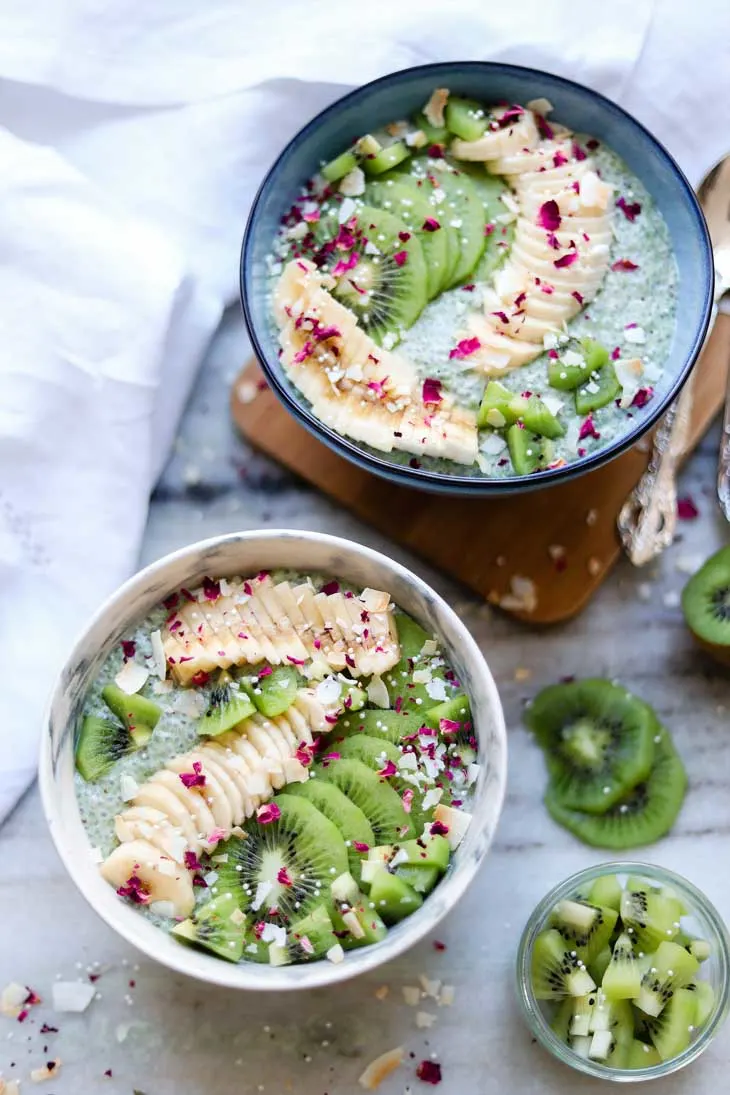 Nothing is better than the classic combination of chocolate and peanut butter, right? Of course, this chocolate peanut butter chia pudding is super easy and fast and the results are bursting with chocolate flavor, perfectly completed by the creamy peanut butter. What more can you wish for?!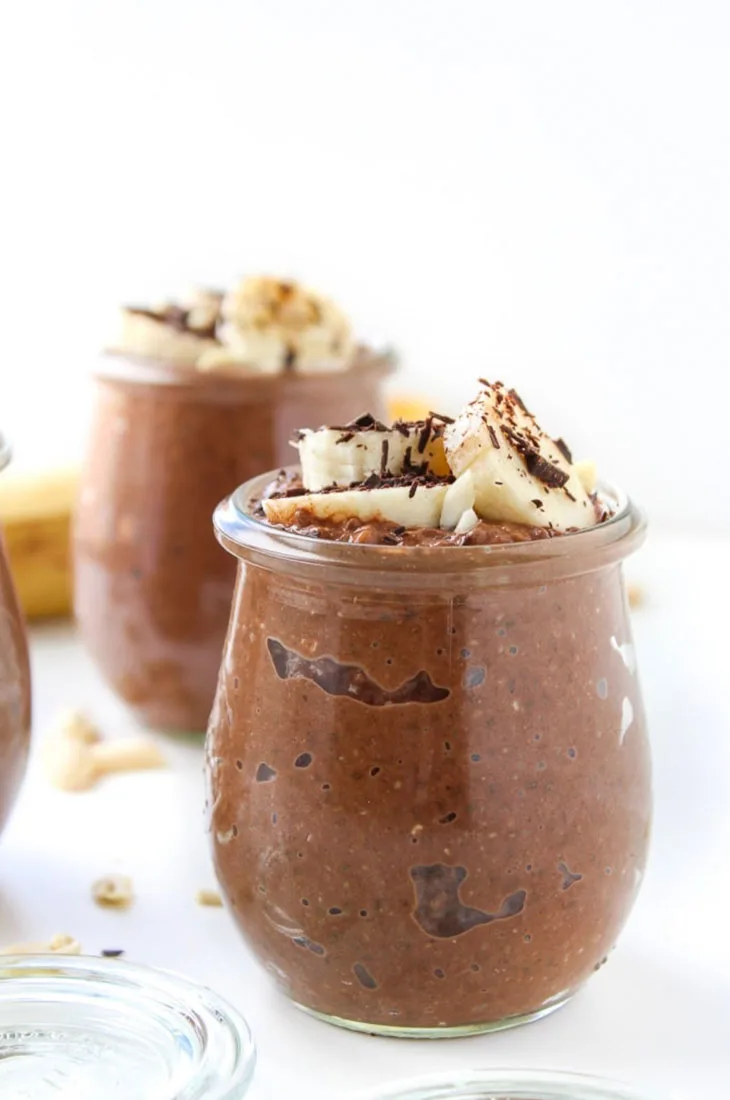 This ah-mazing vanilla chia pudding is incredibly creamy and healthy, as it has no dairy and no refined sugars. Which makes it not only an ideal and comforting dessert, but also the perfect dessert when you're craving something just slightly sweet, but super flavorful and refreshing!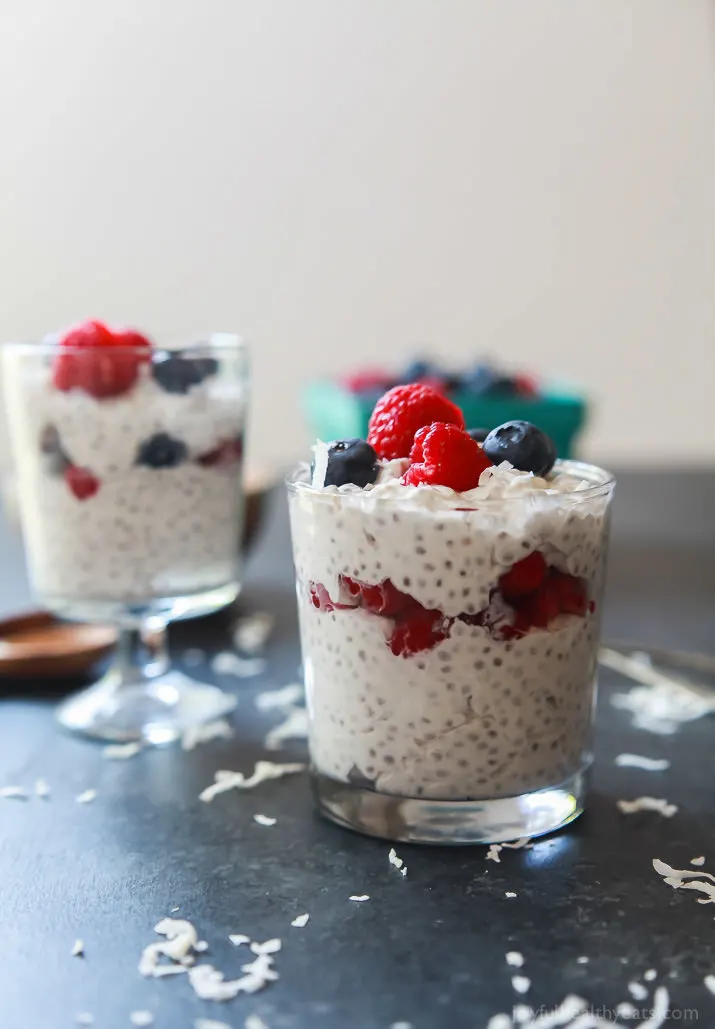 Turmeric and chia – does this sound like a strange combination to you? It's actually super tasty! Turmeric is packed with antioxidants and you can only feel a subtle taste of it in this chia pudding. Make this breakfast or snack with homemade almond milk for the best results ever!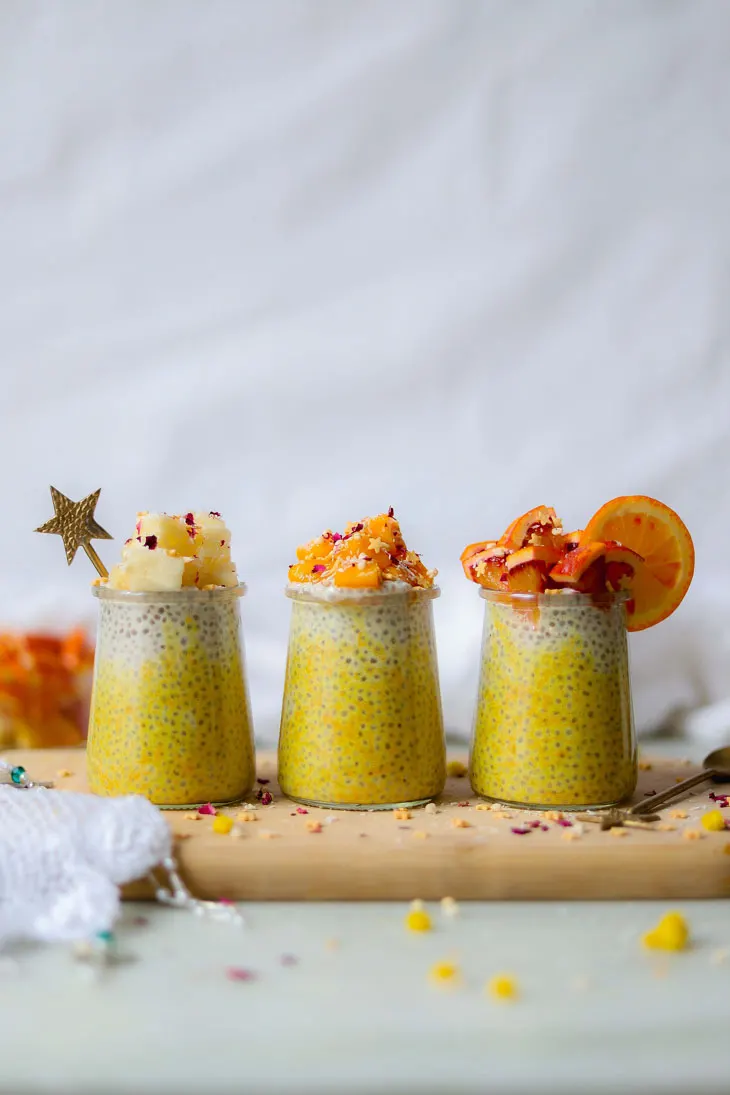 Besides being super pretty, this layered chia pudding with mixed fruit puree is super natural and healthy! The original recipe uses raspberry, kiwi and mango for a fantastic and refreshing result, but you can, of course, change the ingredients according to what fruits you have on hand at the moment. Give it a try!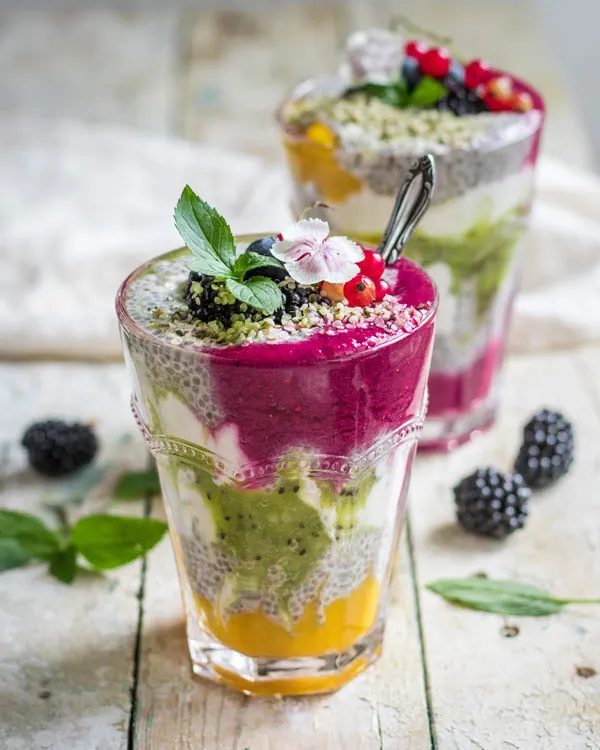 Another amazing combination that wins my heart everytime is chocolate and salted caramel and this yummy chia pudding is the perfect example to prove it! It's sweet, flavorful and will give you that much-needed dose of energy for a good start of the day!