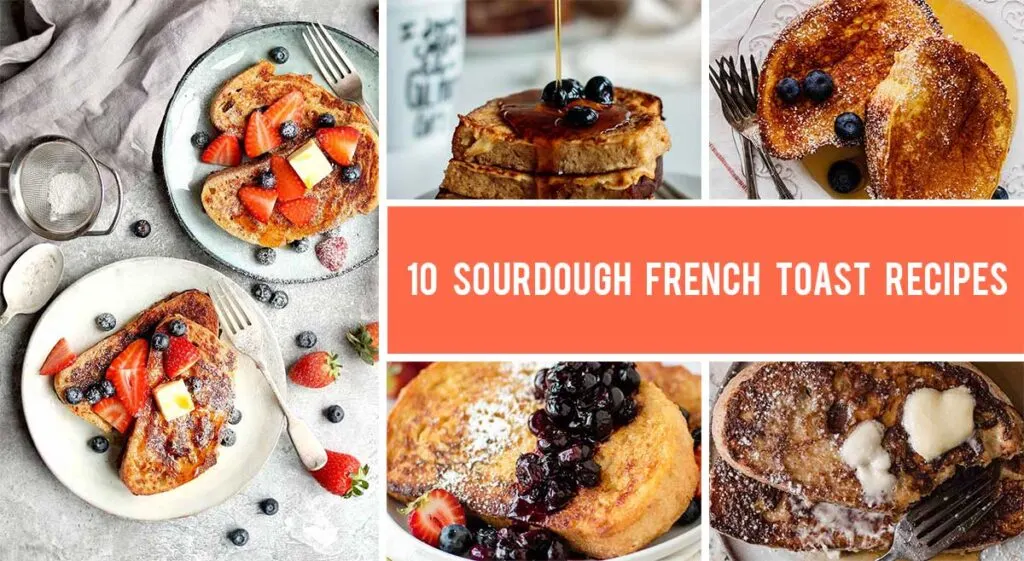 If you want to start experimenting with homemade sourdough, here's where you start! Here are some delicious sourdough French toast recipes that will never let you down!
If there's one thing that can bring the whole family together, it's French toast. From breakfast to dessert, the possibilities are endless!
Best Sourdough French Toast Recipes
Sourdough French toast ready in 10 minutes? Yes, sir, I'm in! This recipe also has a touch of cinnamon and vanilla and I absolutely love that. Recipe created by Colleen Christensen Nutrition.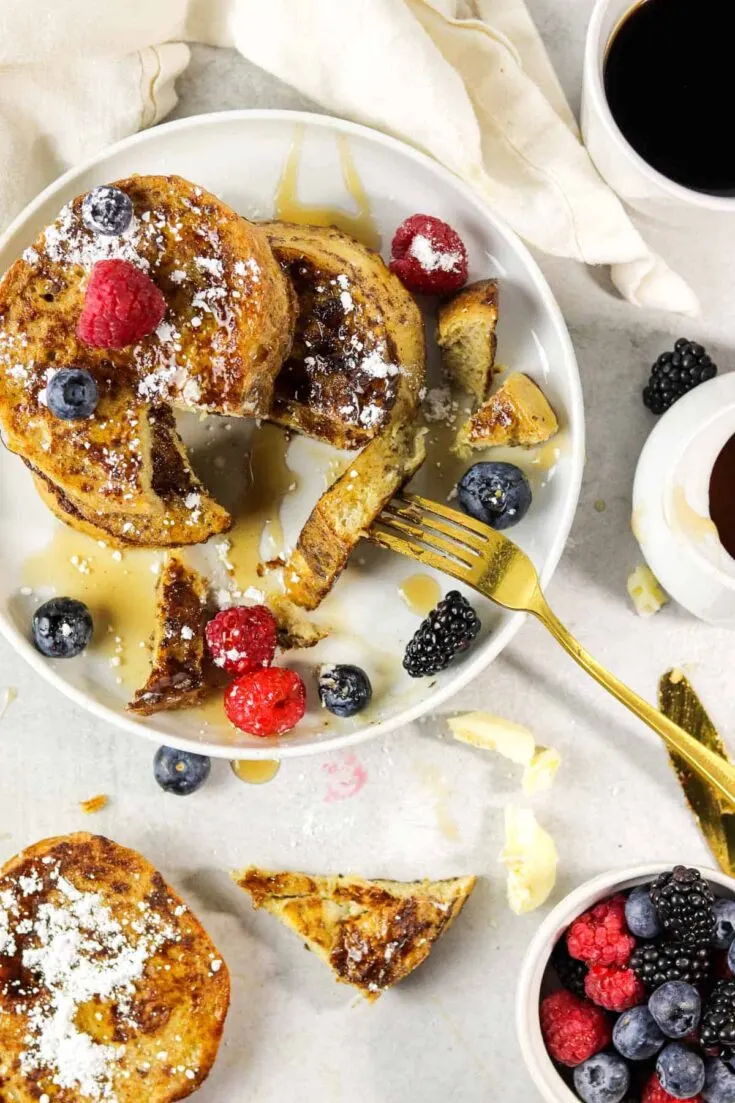 Try this simple, traditional sourdough French toast for your next Sunday breakfast and I'm sure you'll fall in love! Recipe created by This Vivacious Life.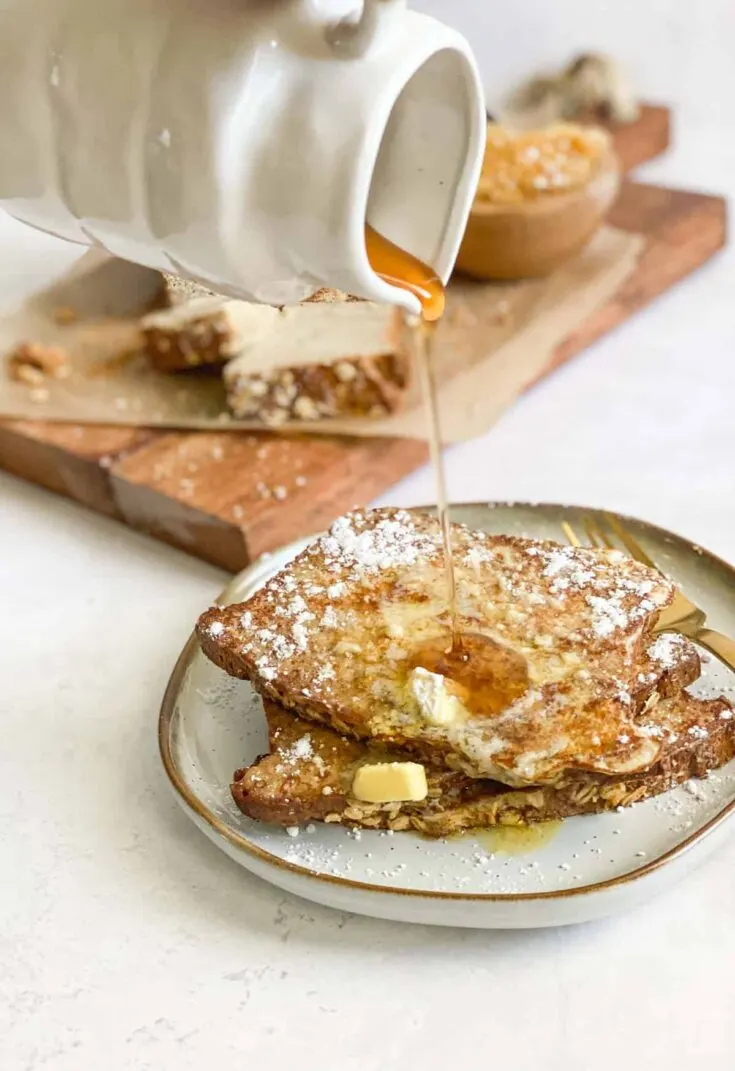 This recipe for Sourdough French Toast is absolutely delicious and it works wonderfully for breakfast, brunch or dessert – it's your choice! Recipe created by The Last Food Blog.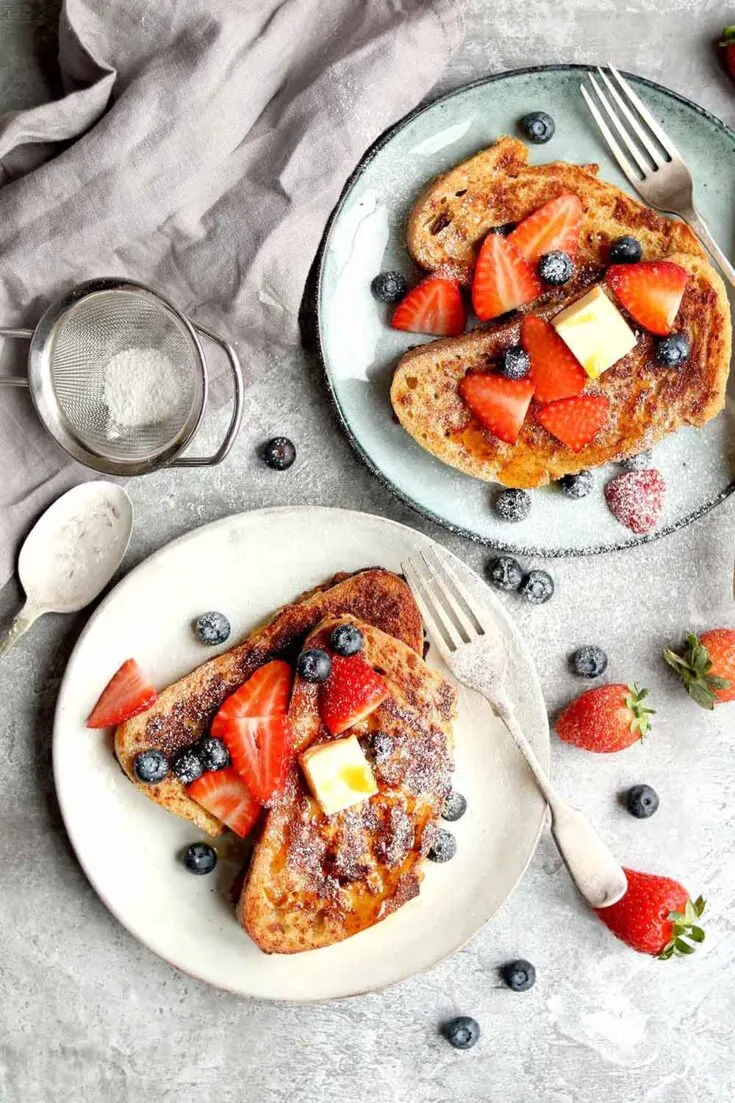 This sourdough French toast recipe is ready in 20 minutes and it makes for the absolute best brunch to share with your friends! Recipe created by Marcellina in Cucina.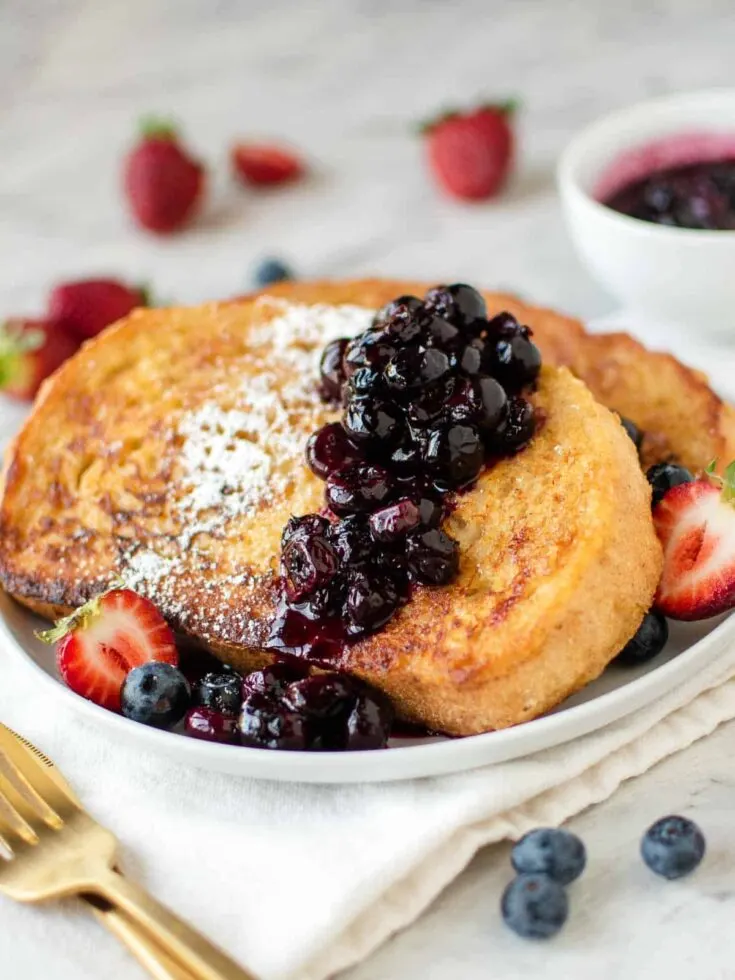 This yummy sourdough French toast made with pumpkin pie spice and served with fresh fruit and syrup is super delicious and it will help you fight food waste! Recipe created by Milk and Pop.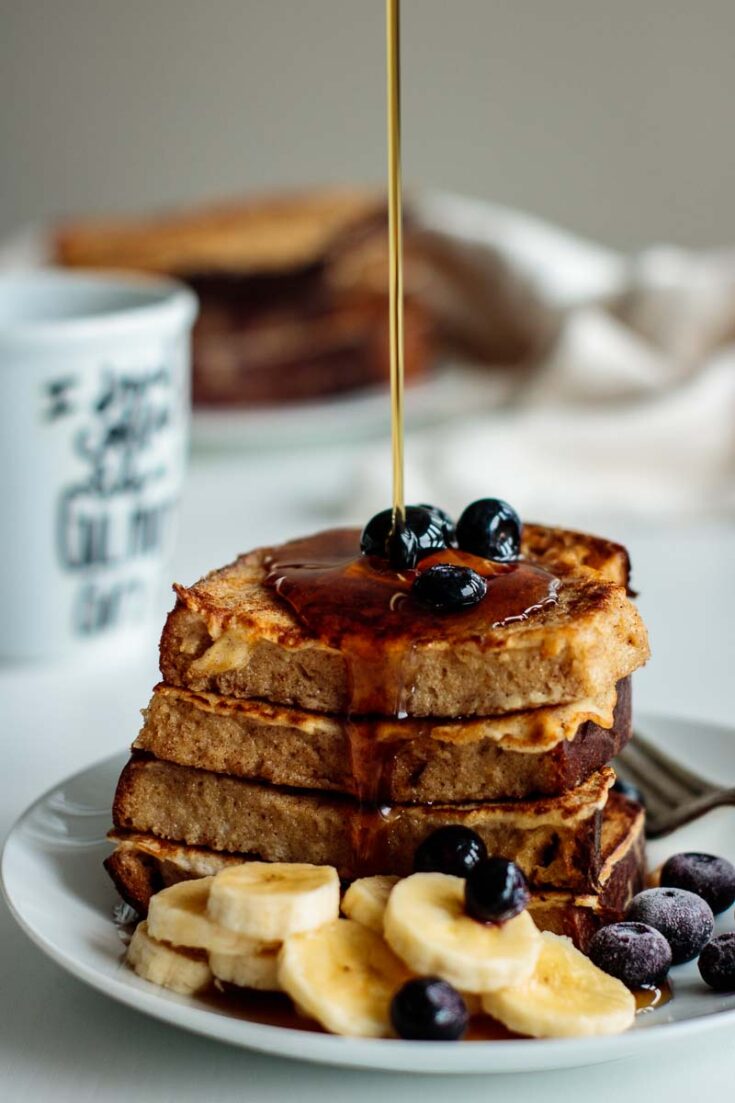 This quick and easy recipe will help you take your French toast to the next level. The bread is cooked on the griddle and it's super delicious! Recipe created by Heavenly Home Cooking.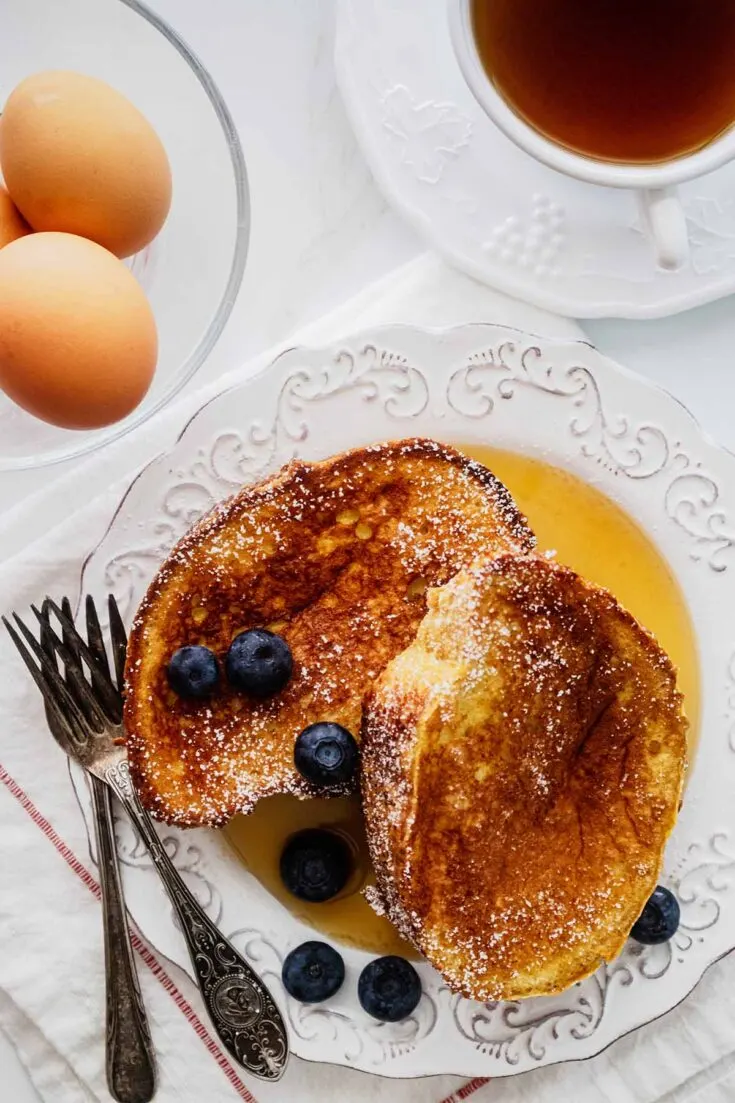 I definitely recommend trying this sourdough French toast recipe with coffee grinds and coconut sugar for breakfast – it will be the perfect start of your day! Recipe created by Eat Well with Sari.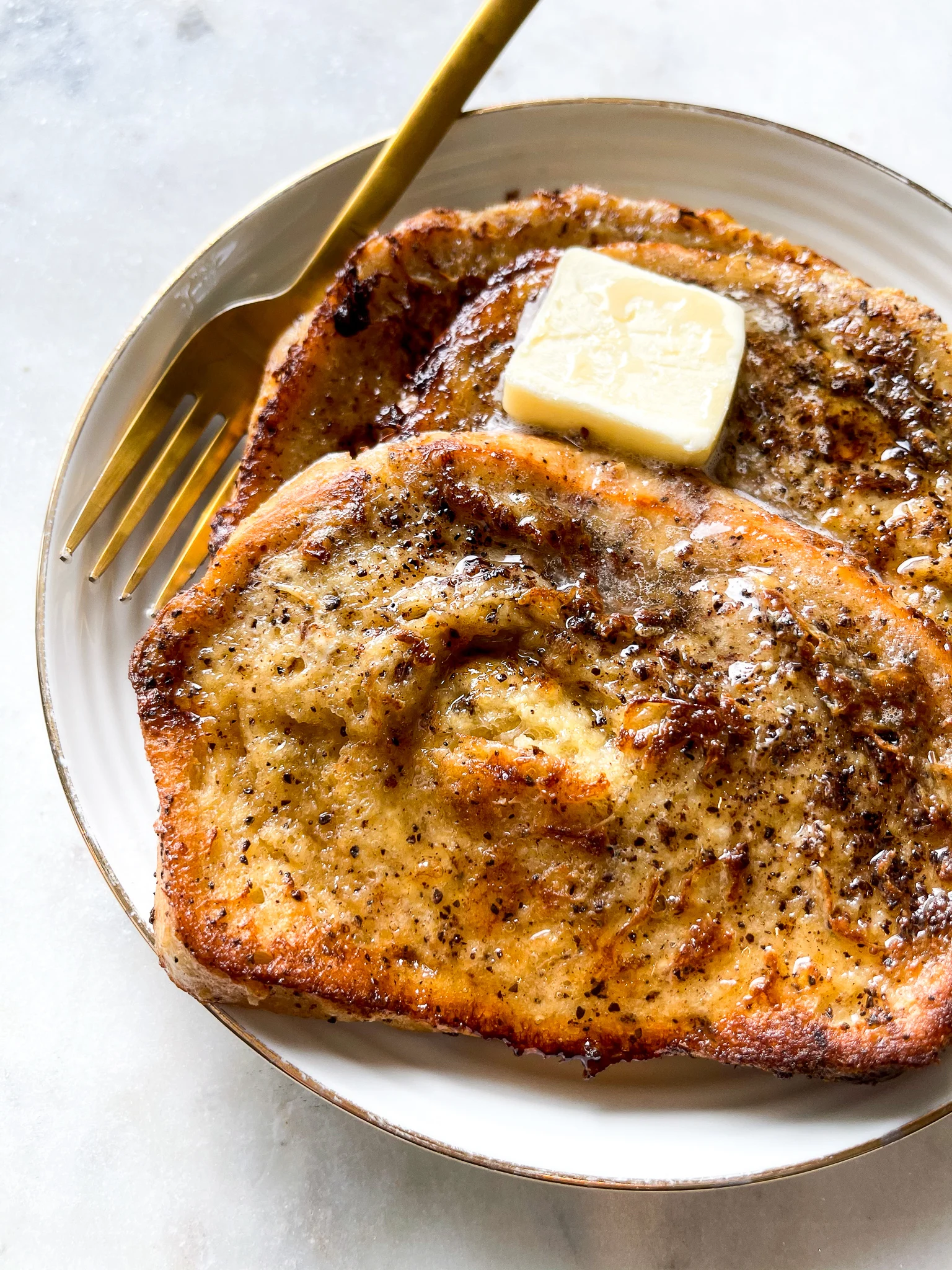 How does this sound: thick slices of sourdough bread, drenched in a cinnamon-flavored custard and served with butter and maple syrup? I say it sounds absolutely amazing! Recipe created by Little Spoon Farm.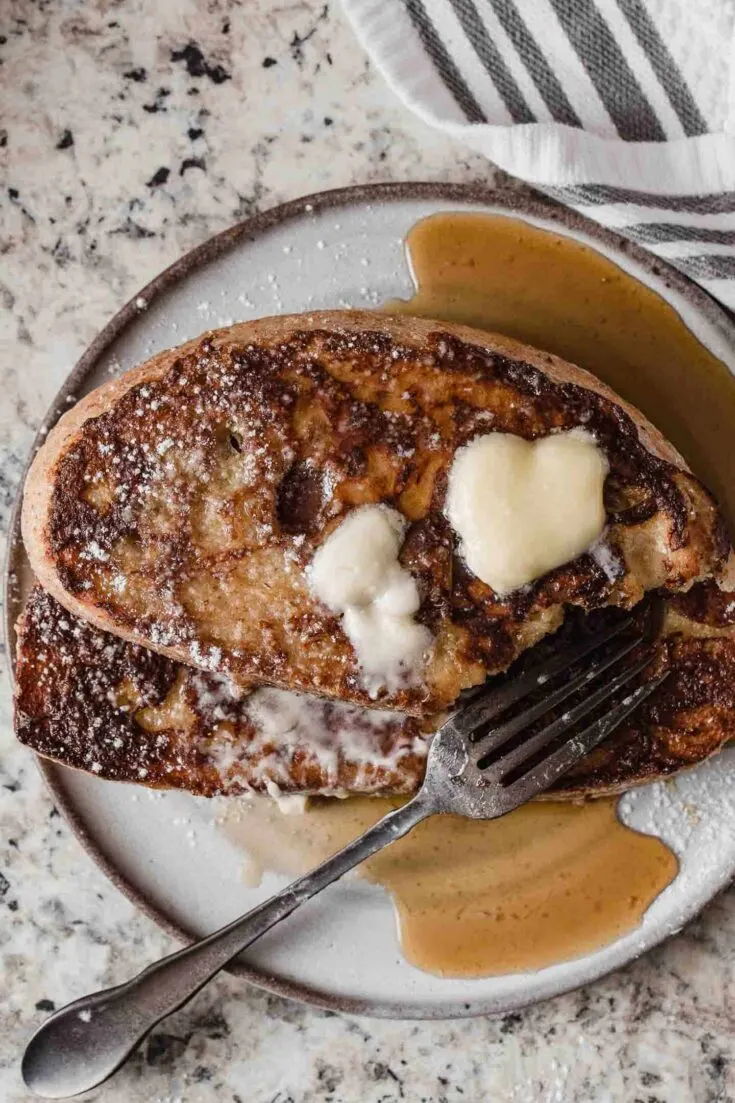 In case you need a recipe that explains everything from start to finish, including a sourdough bread recipe that you can use to make French toast, this one's for you! Recipe created by Farmhouse on Boone.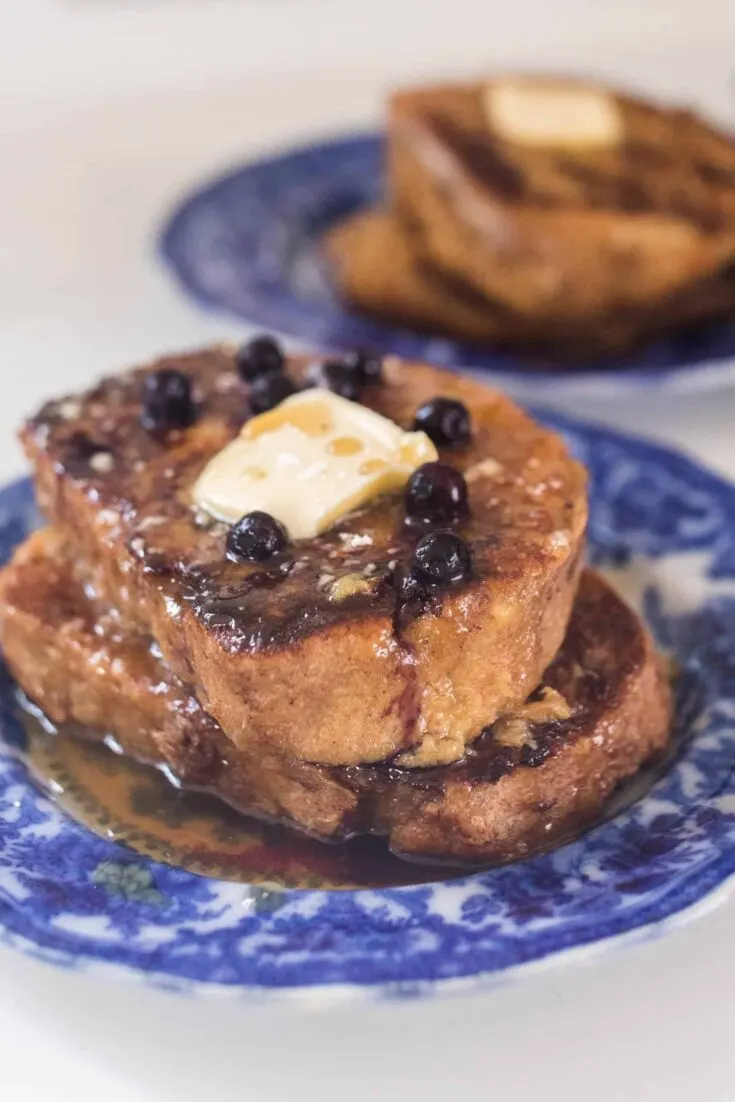 And if you just can't get enough of French toast, why not make a bigger batch and enjoy it with your entire family? This sourdough French toast casserole is the perfect solution! Recipe created by Emily Fabulous.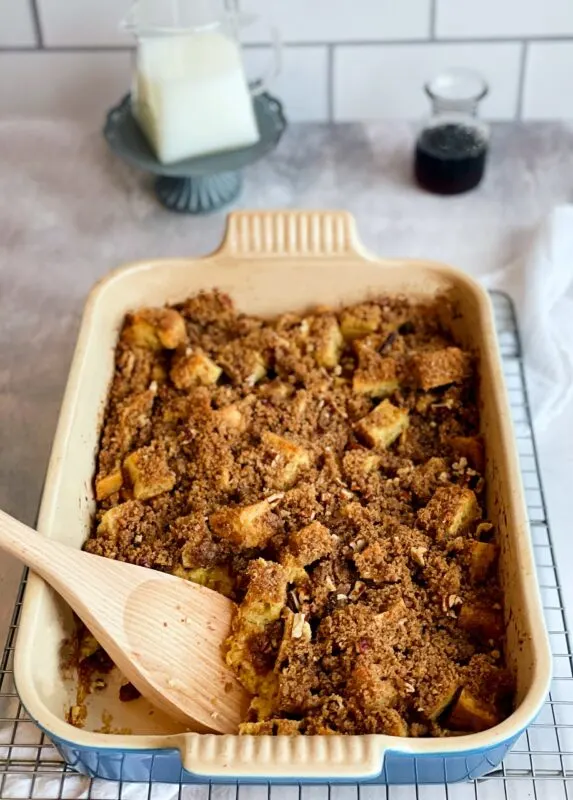 What is French Toast?
First off, what is French toast? French toast is a dish made of bread dipped in a beaten egg and milk mixture, then fried. It's usually served with syrup, fruit, or other toppings.
French toast is one of the most popular breakfast foods in the United States. In fact, it's on menus all over the world and can be found at all times of the day — not just for breakfast!
French toast, also known as pain perdu (lost bread) in France, was originally a breakfast dish that became popular in the Southern United States during the 1920s. The first mention of "French toast" by this name dates back to 1871, in the Encyclopedia of American Food and Drink. French toast is also known as German toast, gypsy toast, Spanish toast, nun's toast, eggy bread, French-fried toast, or Poor Knights of Windsor.
The word "French" in the name of this dish is somewhat misleading because the tradition of dipping bread into beaten eggs and frying it actually originated in Spain. It was a popular dish among Spanish sailors, who would make it using stale bread that they had on board their ships.
French toast is a popular dish in many countries, and it is often served with maple syrup or jam. The majority of people eat French toast for breakfast, but it can also be eaten as brunch or as a dessert after dinner – which is my preference as well. You can enjoy it any time of the day!
In the United States, French toast is often served with a side of bacon or sausage. It can also be topped with powdered sugar, whipped cream, syrup, or fruit preserves. In short, the possibilities are endless!
One of the best things about French toast is that it's extremely easy to make. It's also a great way to use up stale bread, eggs, and sourdough starter. What's not to love?
Why should you make sourdough French toast?
You might be wondering: what's so special about sourdough French toast? Well, it's a good choice for French toast because it has a hearty and flavorful taste. Also, it's easy to make! Plus, sourdough is healthy too! Let me explain:
Sourdough French toast is the way to go if you want to eat something that's both super tasty and packed with nutrients. Sourdough bread has a distinct, tangy flavor, but it also has other benefits: it's more nutritious than regular bread, easier to digest, and less likely to cause an upset stomach. Sourdough has already been fermented and therefore contains live cultures as well.
Additionally, sourdough bread is more flavorful than regular white bread because of the fermentation process involved in making sourdough dough, which makes for an all-around better tasting experience!
Finally — and perhaps most importantly — you'll find that sourdough French toast will keep you fuller longer thanks to its high protein content (which is why many weight-loss diets recommend including it as part of your breakfast).
The process of making sourdough French toast is literally the same as making regular French toast. Plus, the natural acidity of sourdough helps break down starches in the bread, making it ideal for soaking up whatever liquid you're using (eggs and milk).
In case you're interested in trying some delicious sourdough French toast recipes, my list of hand-picked options below will surely will. I have chosen some of my all-time favorite sourdough French toast recipes that I definitely recommend you try. You'll find recipes for all tastes here – with fresh fruit, with butter, syrup, cinnamon, and even a French toast casserole that I'm sure you'll love.
Happy cooking! 🙂
Best Sourdough French Toast Recipes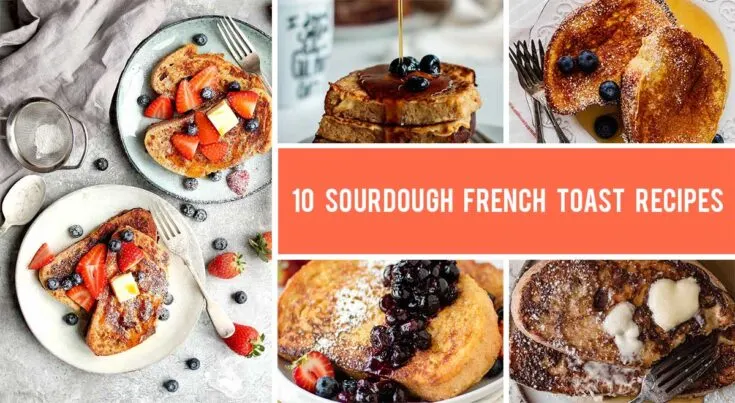 If you want to start experimenting with homemade sourdough, here's where you start! Here are some delicious sourdough French toast recipes that will never let you down!
Instructions
Choose your favorite sourdough French toast recipe.
Organize all the ingredients.
Prep some delicious French toast made with sourdough.