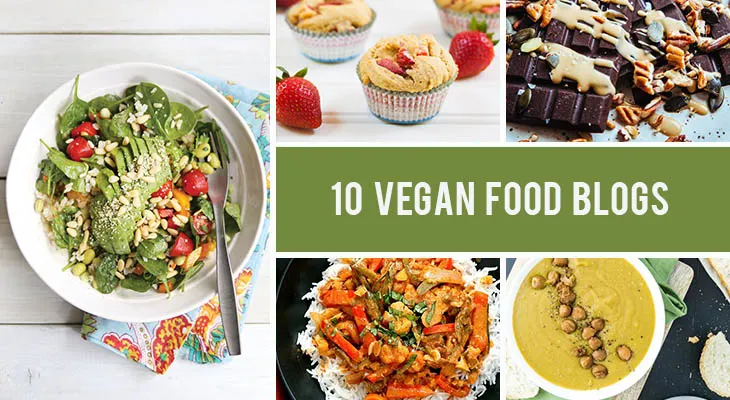 I wanted to make this post for a while now and I finally decided to do it! I gathered here 10 of my favorite vegan food blogs which always amaze me with some really creative, smart and most of all delicious vegan recipes.
These vegan food blogs have always been a huge inspiration for me. Some of them I've been following for years, while others have been recently discovered. Each one of them has something special I love, whether it is the way the blogger writes, the useful guides I find on them, the gorgeous photography or the unique recipes.
I'm sure these vegan food blogs will become your favorite too and will definitely make you consider vegansim!
So, here they are! Do you know other great vegan food blogs you want to share with me? Let me know in the comments below. 🙂
Vegan Food Blogs I Love!
Even if you don't have a plant-based diet, the 101 Cookbooks website must sound familiar to you. This blog is owned by Heidi Swanson, a famous cookbook author and is followed by thousands of people.
What I love most about this blog is its simplicity. It's personal, has a clean design, beautiful photography and unique, affordable recipes. Cook Heidi's recipes for a week and you'll be one step closer to adopting a vegan diet!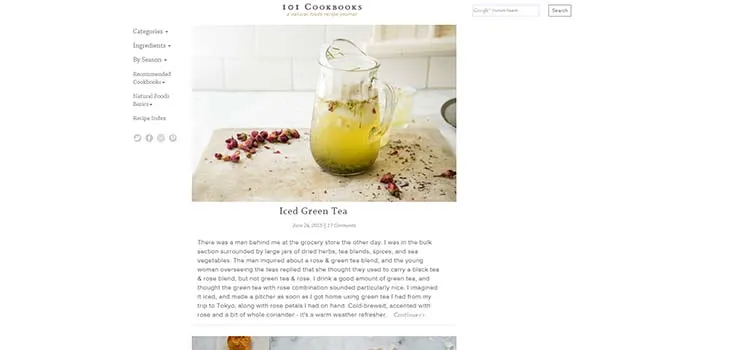 Ever since I started my blog, Oh My Veggies has been my muse. I love everything about it and hope that one day I will have a website as beautiful as this one is.
What I love most about this website is that absolutely all the recipes look incredibly good!! Take this cheesy taco casserole for example. Can you believe it's vegan?! 🙂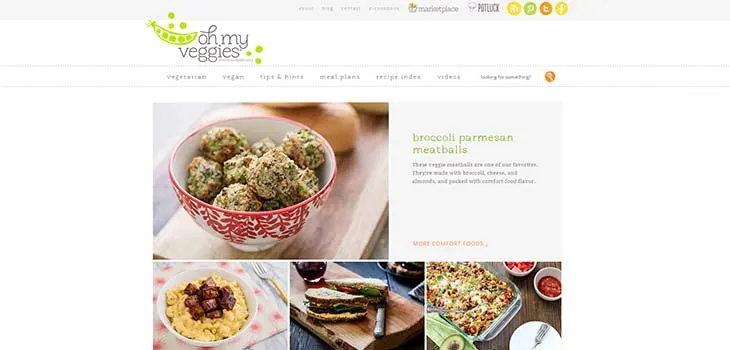 Kristy's website, Keepin It Kind is absolutely dreamy! This is definitely a must-follow blog if you want to adopt a plant-based diet. You'll find here everything you need, from useful resources (how to's and guides) to inspirational vegan stories and mouthwatering recipes.
What I love most about it is that most recipes are popular meat-based recipes made vegan. Take a look at this burger for example. No-one would believe it is vegan. Looks amazing!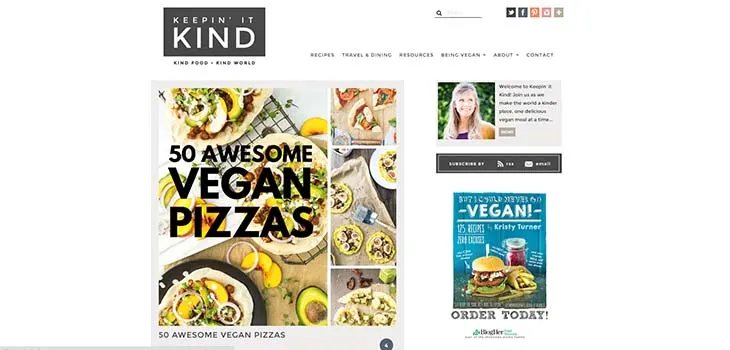 Erin's blog is beautiful, clean and a great source of inspiration. The photography is gorgeous and it is a pleasure reading her posts.
I love the fact that she also creates gluten-free recipes. Since going gluten-free, baking has become more complicated and her recipes are a constant source of inspiration.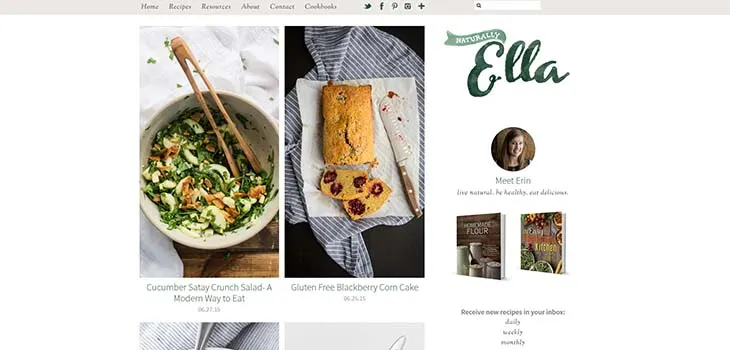 I recently discovered Allyson's blog and I've been following it ever since! She's also a cookbook author and creates amazing gluten-free recipes.
I wish I could one day create delicious GF baked goodies like hers. Just look at these brownies! Gluten-free and vegan…whaaat?! 😀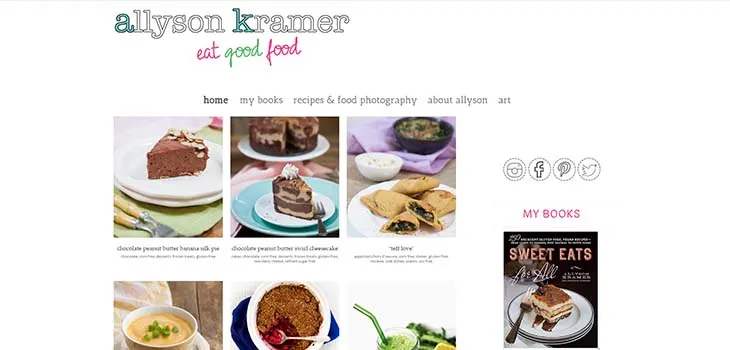 Thug Kitchen is super-fun! I love following their posts on Facebook. They always put a smile on my face. You should definitely follow Thug Kitchen from now on!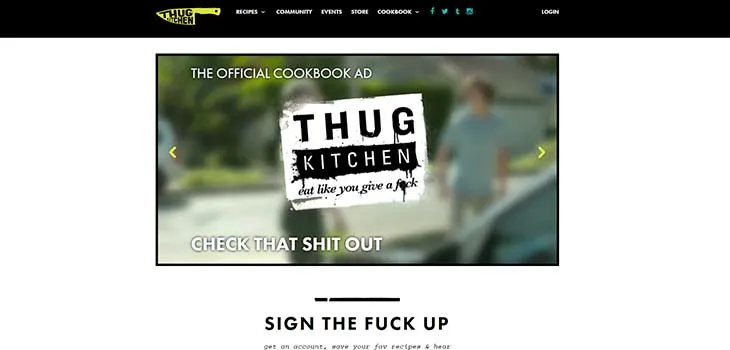 Ella is an inspiration! I've interviewed her about an year ago and I've been following her for about 2 years now. She is the living proof that diet can help cure illnesses. She suffered from an illness called Postural Tachycardia Syndrome and she cured with real, unprocessed foods!
You'll love her energy and her wonderful healthy recipes! 🙂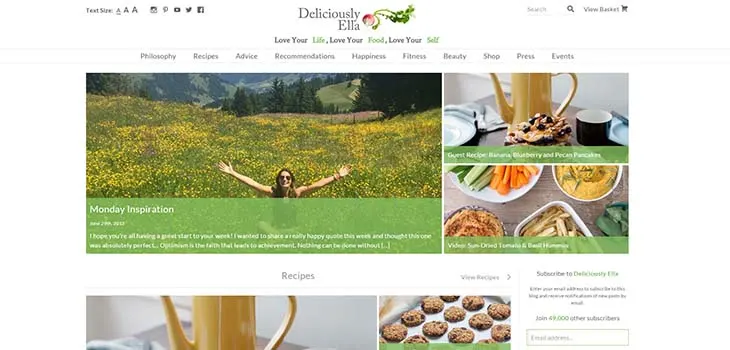 Emily is a cutie!! I love her energy and her recipes are a constant source of inspiration for me. I also love that she has a balanced lifestyle and our beliefs seem to be similar.
Her raw desserts are absolutely amazing! There are no words to describe how good they look. Check out these for example: chocolate cake and PB cups. 🙂
I interviewed her as well about an year ago. Check out the interview here.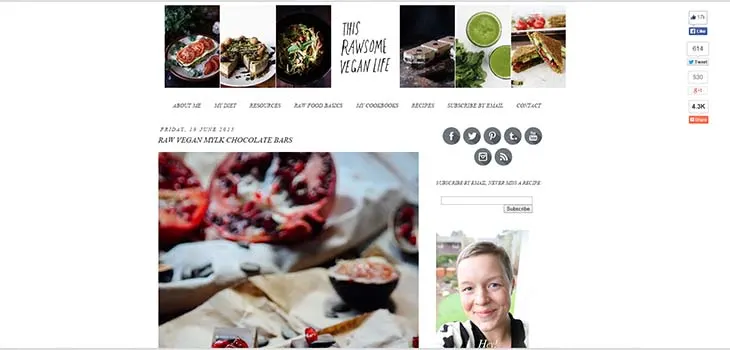 I discovered Richa on Pinterest a couple of years ago. She has an amazing blog and her recipes are just perfect for spicy food lovers. I fell in love with Indian food by just cooking her recipes.:)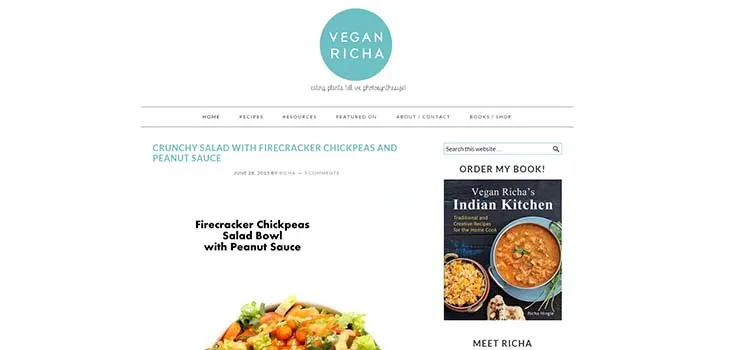 Ella's blog is another one of my favorites! What made me follow her blog was reading her story. She convinced me to give up sugar, wheat and other bad foods. It's always a pleasure to follow her recipes. If you want to have a healthy diet, then you definitely have to follow her blog!