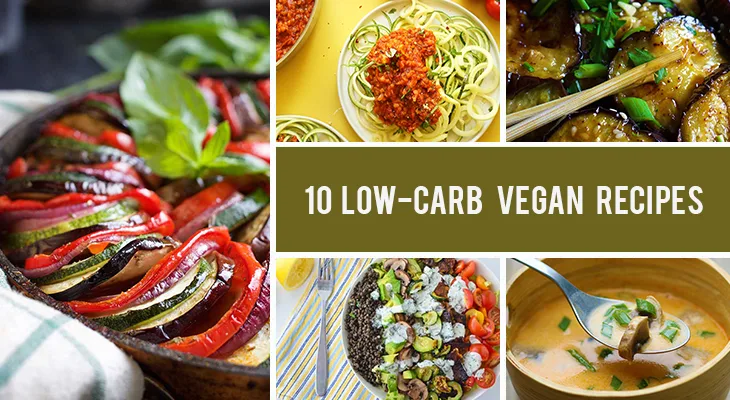 Are you looking for recipes that are low in carbohydrates? Here are 10 low-carb vegan recipes that are not only healthy but also filling and delicious!
Following a low carb diet doesn't mean you'll only get to eat plain, tasteless meals. There are tons of delicious recipes out there that are full of essential nutrients but are low in carbs, you just need to find the perfect ones for you! Here you can find some yummy low carb vegan recipes for every occasion, and some of them are even perfect for meal prep. All of them will help you on your quest of eating healthy and losing weight, so they're definitely worth checking out!
Because I want to show you that the world of low-carb recipes is not boring at all, I selected 10 of my favorite low-carb vegan recipes and put them into this awesome list. I'm sure you will find here something for every taste – from spiralized veggie pasta to the classic shepherd's pie, stuffed vegetables, Chinese eggplant and, of course, a yummy soup and a protein-packed salad, I'm sure this list will give you exactly what you're searching for and more.
Needless to say, these low-carb recipes aren't for vegans only! They can be enjoyed by everyone, regardless of their diet and eating habits. These recipes are so delicious, filling and simple that I'm sure some people won't even realize they're eating a vegan meal! All these recipes can be enjoyed together with the entire family for lunch or for dinner and I assure you that even the pickiest eaters will be impressed.
Click on the linked titles in order to access these vegan recipes. A big round of applause for all the awesome food bloggers who created these low-carb recipes. You will also find here 5 of my favorite low-carb vegan recipes that I always make when I need a low-carb lunch or dinner. Enjoy and don't forget to tell me which was your favorite recipe form this list!
Low-Carb Vegan Recipes
This yummy vegan moussaka is the perfect low-carb lunch or dinner. This moussaka is super flavorful and creamy and I'm sure you will want to make it again and again. Plus, it's also gluten-free!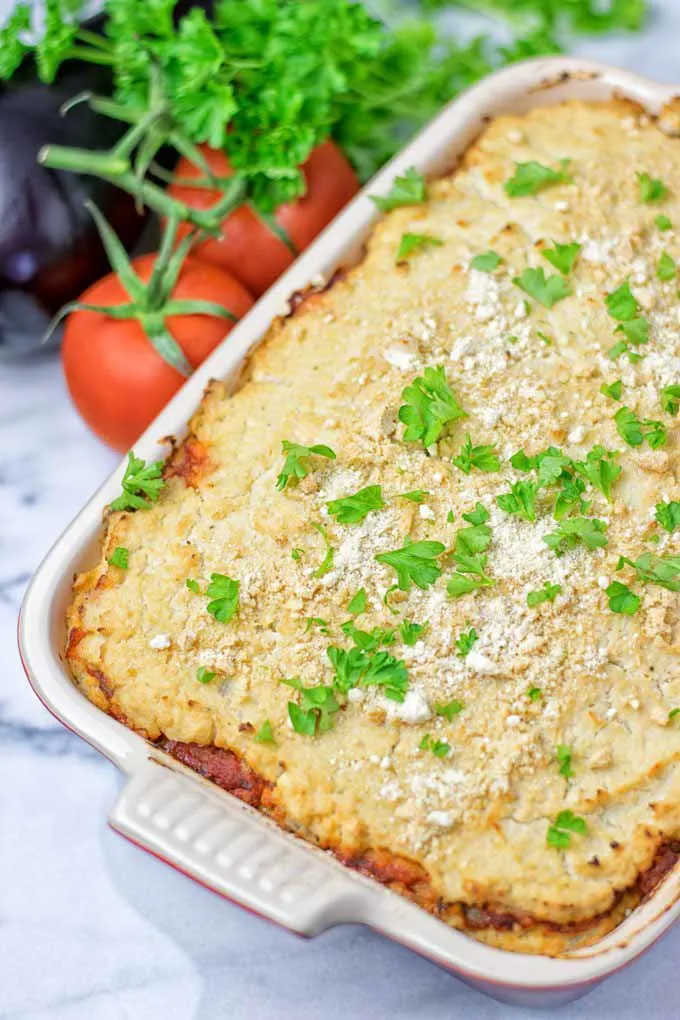 This is the perfect low carb meal that you can share together with the entire family. The classic shepherd's pie is transformed into its vegan version with delicious results, using mushrooms instead of meat. Give it a try!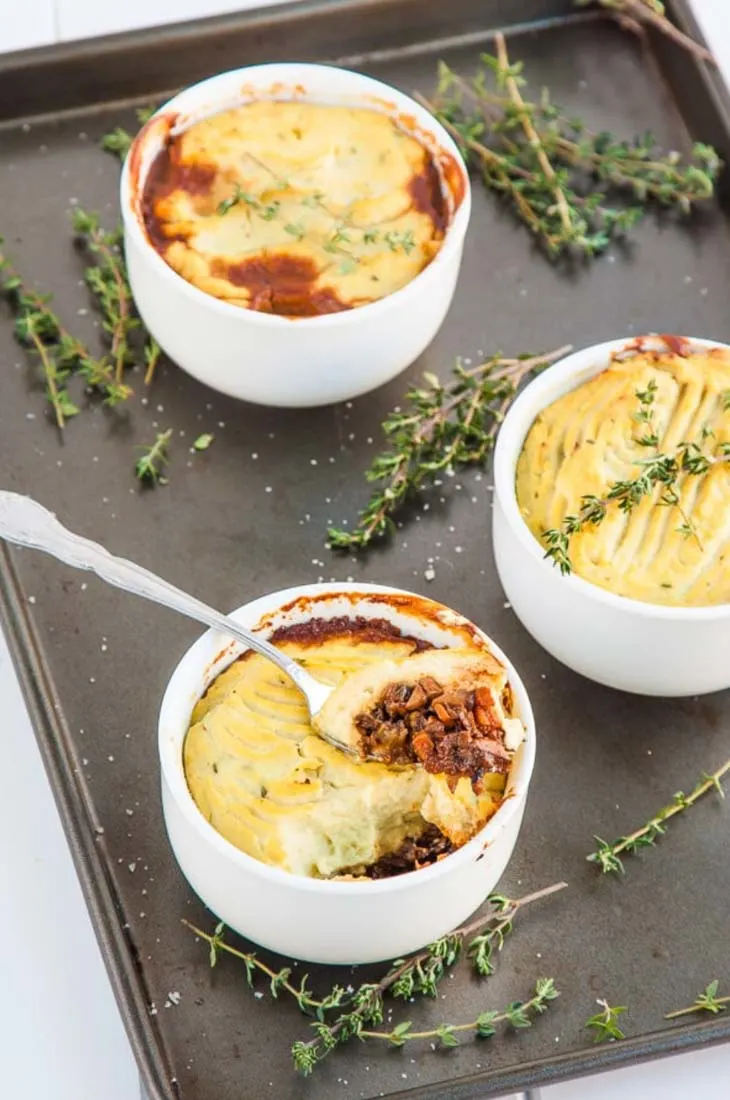 This French quiche recipe is so easy to make, you won't even believe it! The crustless version of the recipe is ready in no time and the ingredients are very simple and accessible. Of course, you can even replace the peppers with some other ingredients such as asparagus or mushrooms. The sky is the limit!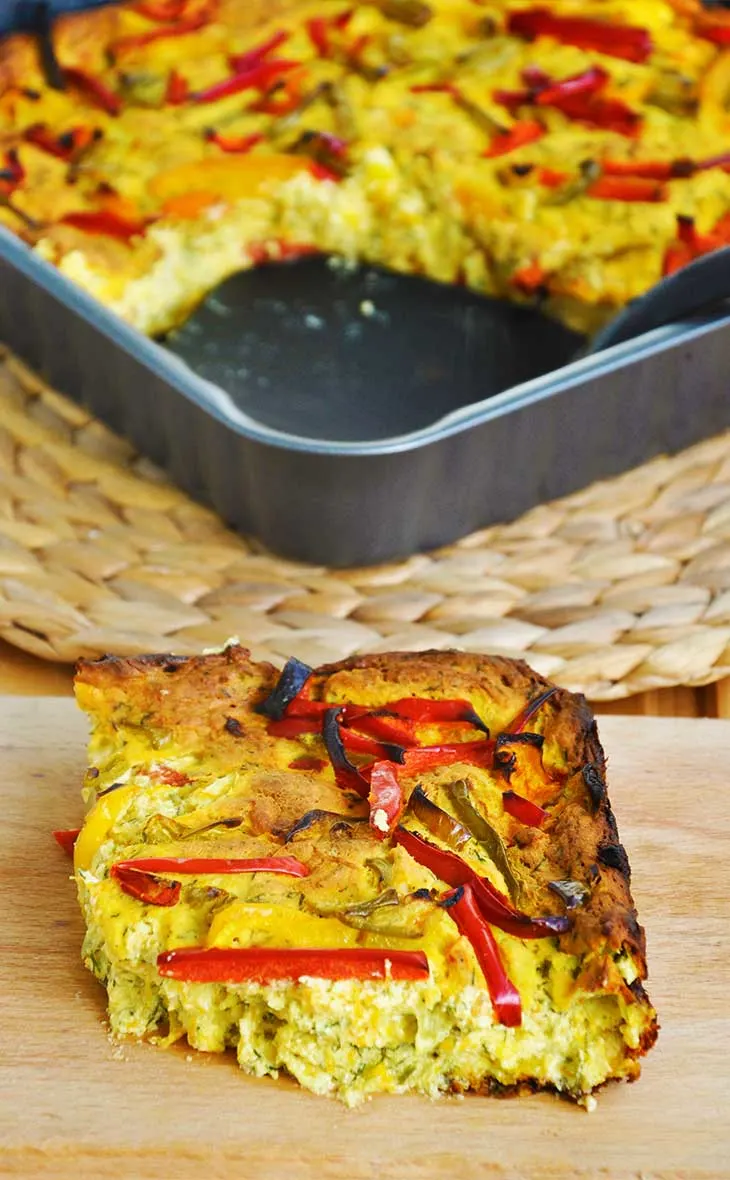 Stuffed vegetables are one of my favorite things to cook for meal prep because they're easy, delicious and filling – the perfect meal to enjoy in those busy weeknights. Zucchinis are one of my favorite vegetables to use for stuffed recipes and these zucchini boats are the perfect example of comfort!

Ratatouille is a classic French recipe that's very simple and delicious. The vegan version is packed with lots of healthy veggies and it won't make you spend hours in the kitchen. You only need onions, zucchini, eggplant and bell pepper spiced with herbs and slow-cooked in a creamy tomato sauce!

If you're a regular reader, you must know how much I love eggplant! This Asian recipe for Chinese eggplant with garlic sauce is one of my favorite comfort meals because it's extremely fast, delicious and I promise everyone can make it, regardless of their cooking experience.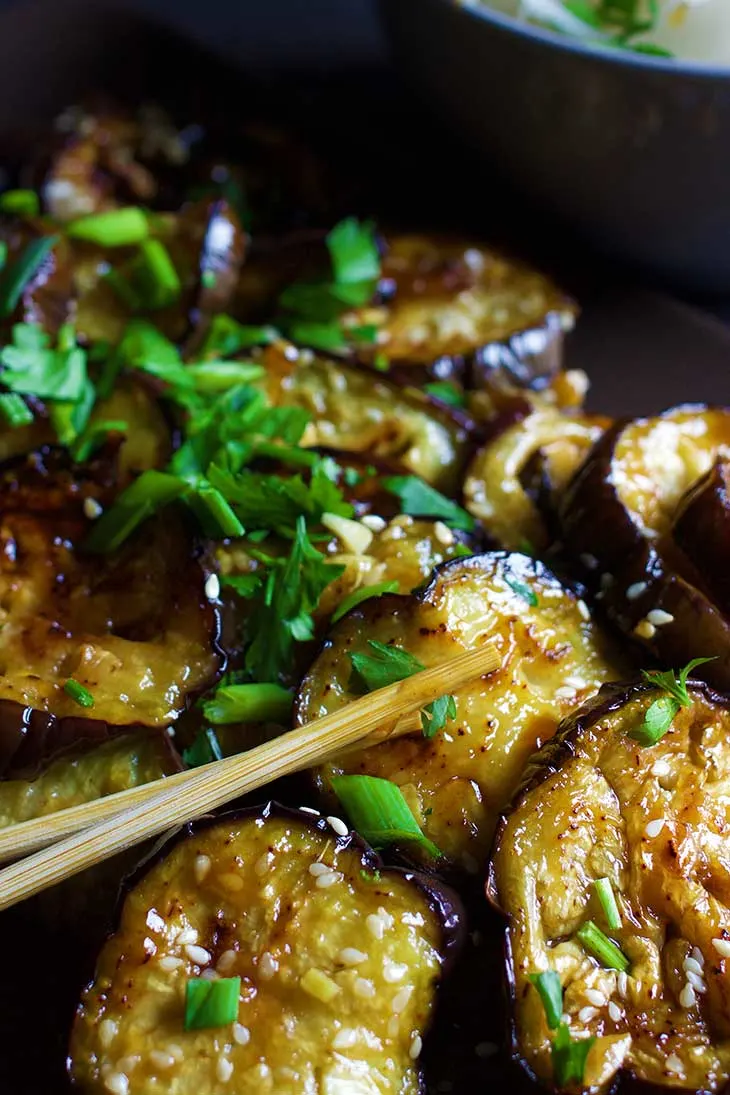 This Thai tom yum soup is bursting with amazing flavors that will bring a bit of the Asian cuisine into your kitchen. This low carb soup is also known as the hot and sour soup and I'm sure that after you try it once, you will want to make it again and again!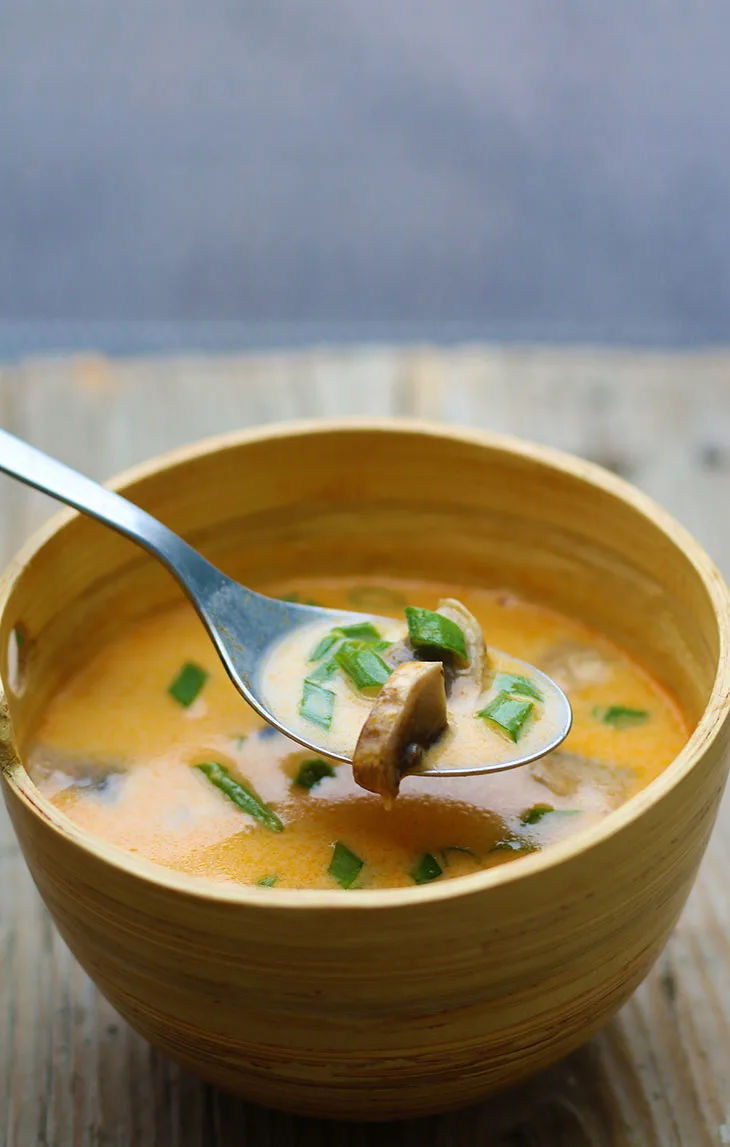 If you're a fan of zoodles, then this recipe is for you! The vegan version of bolognese sauce uses lentils, carrots and marinara sauce and the results are finger-licking good! I hope you will enjoy this fresh, light and protein-packed dish!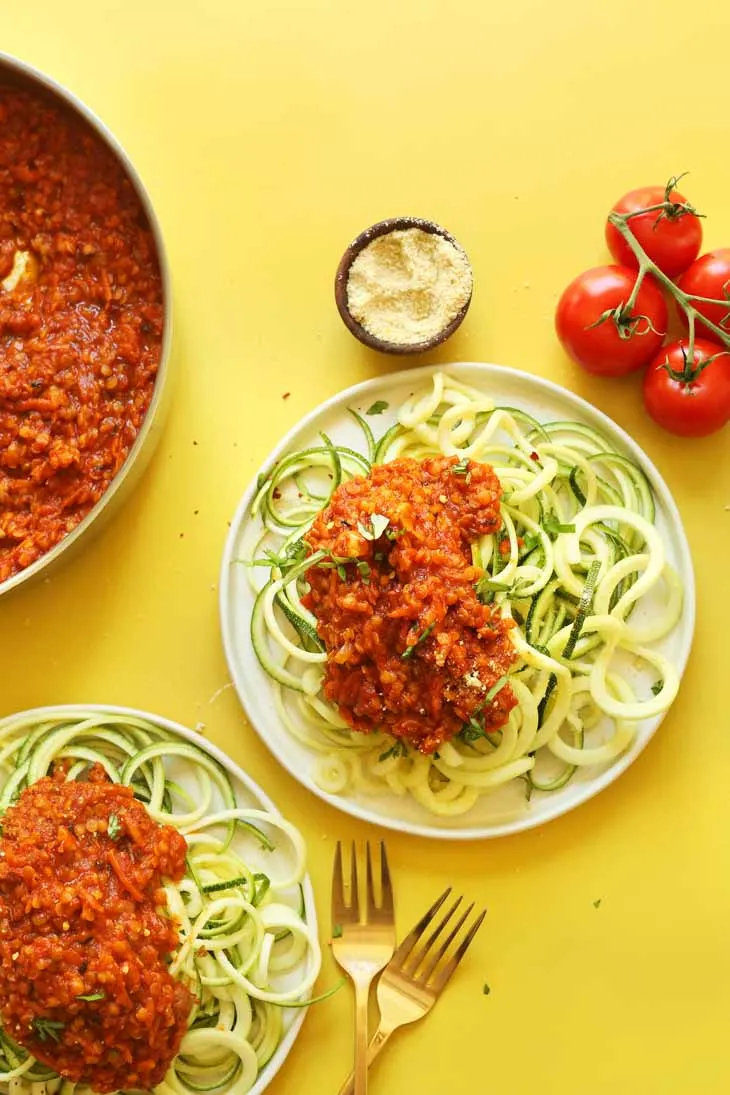 Have you ever tried replacing the classical spaghetti with some yummy squash noodles? The results are low carb and extremely delicious! This recipe will show you how to make a very simple recipe with sundried tomatoes, garlic and basil.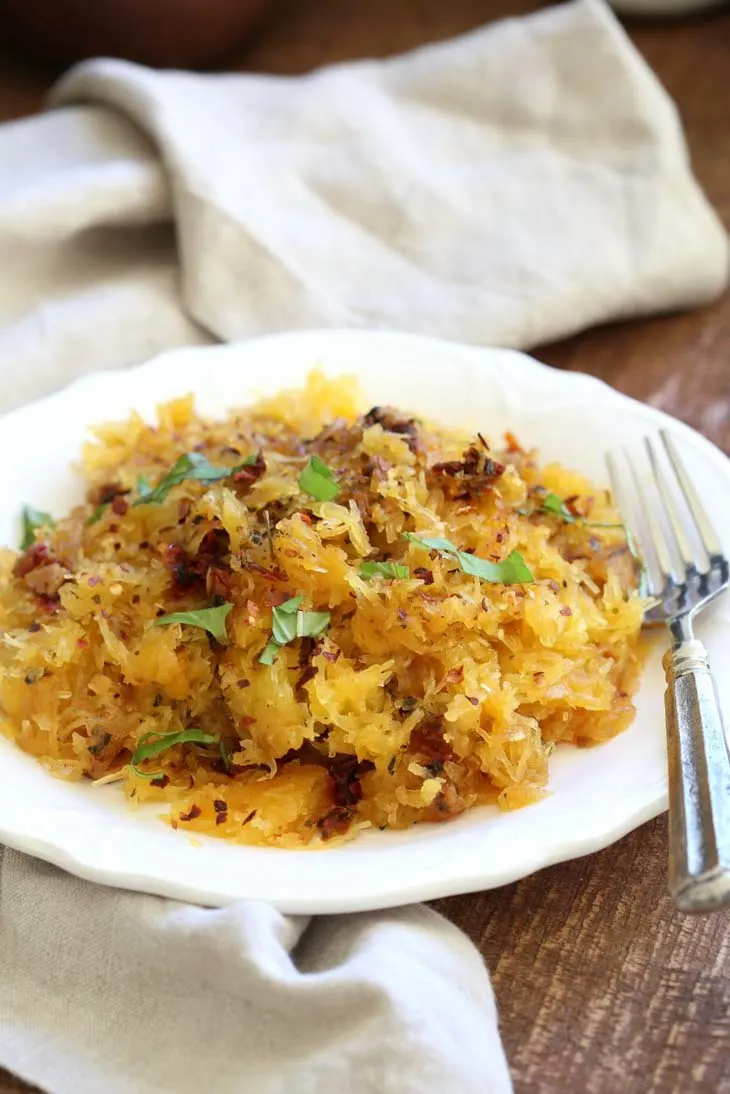 I think this list wouldn't be complete with a big and healthy salad, right? It has pan-fried tempeh bacon, tomatoes, avocado, mushrooms and lots of other yummy ingredients. The perfect protein-packed meal that's also low in carbs! Yum!