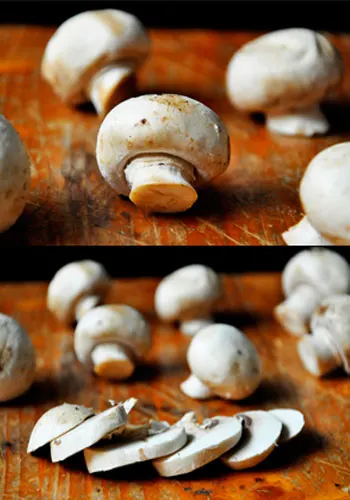 This is the easiest mushroom rice pilaf recipe you can make! The taste and texture of the pilaf will be just perfect, without worrying you'll end up burning the rice.
Pilaf is a wonderful yet simple way to make a delicious recipe made with rice. Rice pilaf is done by cooking the rice in a seasoned broth; to that, you add cooked onions and other vegetables, as well as a mix of spices to make it that much more flavorful. Depending on the variations, it can also contain different veggies and even pasta and dried fruit.
Rice Pilaf is very common in the Middle East, Central and South Asia, East Africa, Latin America and other Caribbean cuisines. It's the national dish of Afghanistan, Armenia, Azerbaijan, Bangladesh, India, Iran, Pakistan, and other cuisines. But where is rice Pilaf actually originated? Let's take a look.
Pilaf Origin
It turns out that the first known recipe for rice pilaf was made by Abu Ali Ibn Sina, a Persian scholar of the 10th century. It was featured in his books on medical sciences where he described the advantages and disadvantages of the ingredients used to make the dish. As a result, many Persians today consider him to be the father of modern pilaf.
The mention of rice and meat cooked together has also been found in ancient Hindu texts. Pilaf is also known to have been served to Alexander the Great after being captured in Marakanda (modern Samarkand). Another theory for Pilaf's origin says that it was invented in India after the importation of rice started in the Indus River valley.
Needless to say that over the years, this dish has become standard in the Middle East and there have been many variations and innovations made by different people such as the Persians, Arabs, Turks, and Armenians. It is also known in Israel where it was introduced by Persian Jews.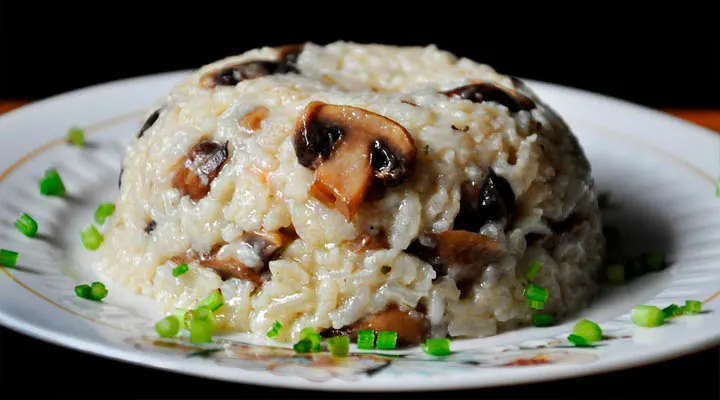 Rice Benefits
Eating healthy amounts of rice provides a lot of benefits to your health, among them; it gives you a lot of energy. If you lead a particularly active life, this is good news! Rice is rich in carbohydrates, they act as fuel and they aid brain function. It's also very rich in vitamins, minerals, and other important organic components that increase the function of your organs.
Rice doesn't contain harmful fats, cholesterol or sodium; this is why it helps you prevent weight gain if it's a balanced part of your diet. Because it has very low amounts of sodium, it's one of the best foods for people who deal with high blood pressure or hypertension problems. This, in turn, helps prevent heart conditions such as atherosclerosis, heart attacks, and strokes.
Whole grain rice is rich in insoluble fiber which can help prevent many types of cancer. It's also rich in vitamin C, vitamin A, phenolic and flavonoid compounds which are all very useful antioxidants. Rice also improves metabolism by being a great source of minerals and vitamins like vitamin D, calcium, fiber, iron, niacin, thiamine, riboflavin, etc. All of these compounds boost your metabolism, your immune system and the general function of your organs.
Types of Rice Pilaf
There are many pilaf varieties depending on where it's made. You have the Indian variation known as pulao and it uses ingredients such as lentils and vegetables including peas, potatoes, French beans and carrots. They also add meat, chicken, fish, lamb, pork or prawn.
In Iran, there are four variations of pilaf known as chelo, polo, kateh and damy. In Central Asia, the rice is simmered in a rich stew called zirvak until the rice absorbs it all and it's usually cooked in an open fire. There are several other ways to make pilaf all over the world; Greece, Pakistan, Azerbaijan, Afghanistan, Brazil and the Caribbean.
Tips for the best rice pilaf
Use the right type of rice: A long-grain variety like basmati is ideal if you want the grains to remain separate, however for the European pilaf version, I prefer using sticky, round-shaped rice.
Toast the rice: Toasting the rice in a pan before cooking it in liquid can add depth of flavor and keep the grains separate. I usually skip this because I like my pilaf sticky.
Use a flavorful liquid: Using a good quality broth or stock can add a lot of flavor to your pilaf.
Cook the rice gently: Be careful not to stir the rice too much while it's cooking.
Season to taste: Rice pilaf is a blank canvas that can be flavored in many different ways. For some bold, oriental flavors, try adding herbs like thyme or rosemary, or spices like cumin or cinnamon.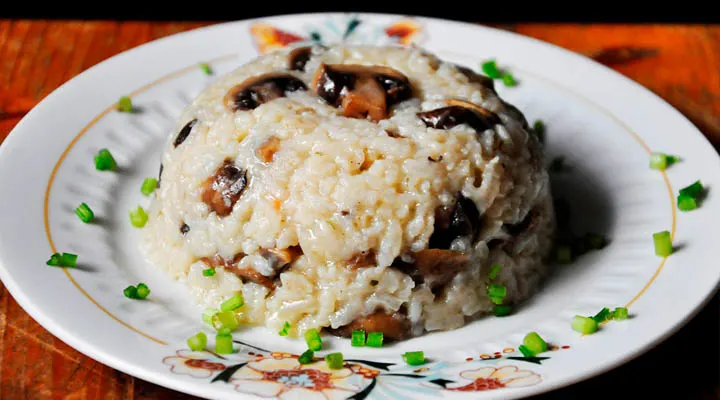 Now, enough about the history of rice pilaf here's my favorite version of it! I love everything about this recipe: texture, flavor, you name it. It is so simple and yet so good. I usually eat this mushroom pilaf with a big bunch of chopped parsley on top because I'm such a parsley lover and this combination seems perfect to me.
Another great thing is that this mushroom pilaf doesn't take much time to make; you just throw there some ingredients and let the stove to its job. This is the easiest rice pilaf recipe you can make. You can apply this technique to any rice pilaf recipe and it will work each time.
No need for you to worry about burning the rice or having to stay in the kitchen until the recipe is fully cooked. Just boil the rice for 20 minutes and then cover with a lid. The mushroom pilaf will be ready without you having to check on it every 5 minutes.
Do you like rice pilafs? Try my Vegetarian Serbian Pilaf recipe!
There you have it! A classic dish with endless possibilities. With these tips, you'll be able to make a delicious and flavorful European Rice Pilaf that's sure to be a hit with your friends and family. Enjoy!
Yield: 6
Brown Rice Mushroom Pilaf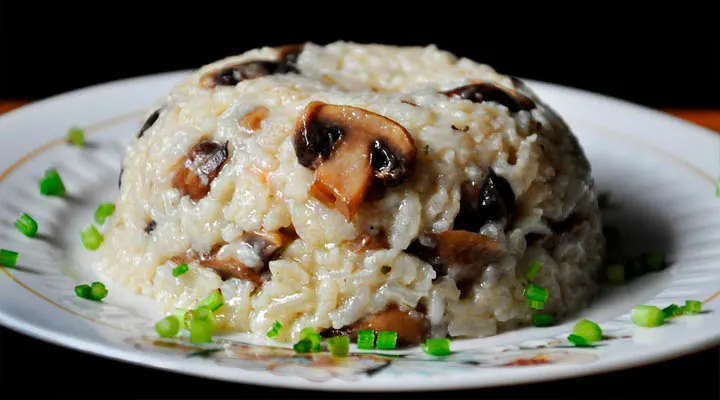 This is the easiest mushroom rice pilaf recipe you can make! The taste and texture of the pilaf will be just perfect, without worrying you'll end up burning the rice.
Ingredients
200g (1 cup) rice, soaked in water for at least 1 hour
180g (2 cups) button mushrooms, sliced
1 large onion, chopped
1 Tbsp sunflower oil
360ml (2 ½ cups) water
sea salt, to taste
1/3 tsp ground pepper
Instructions
Heat oil in a large saucepan over medium heat. Sauté chopped onion and sliced mushrooms for 5 minutes.
Drain rice and add it into the saucepan. Stir to coat in oil.
Add water.
Bring to a boil, then simmer for 20 minutes. Remove from heat and cover with a lid. Let it rest until all liquid is absorbed. *
Notes
* This is the failproof method I use for making rice pilafs. Boil it for just 20 minutes and then cover with a lid and remove from heat. The rice will absorb all liquid and you won't risk burning the pilaf.