Here's how to make vegan eggnog with just a couple of ingredients! Both boozy and alcohol-free versions are available! 
This is the first Christmas in years when I'm not a Grinch anymore. I actually enjoyed decorating the tree and the house, I'm planning the whole Christmas menu and can't wait to celebrate it with my family. 🙂
This also means that I'm craving holiday flavors and traditional recipes, made vegetarian, of course! 🙂 I still want to keep things simple, so I've been trying some easy Christmas recipes lately, such as the gingerbread pancakes, vegan sponge cake with red currants and oatmeal cookies with cranberries. If you haven't tried them yet, you should! They're delicious! 🙂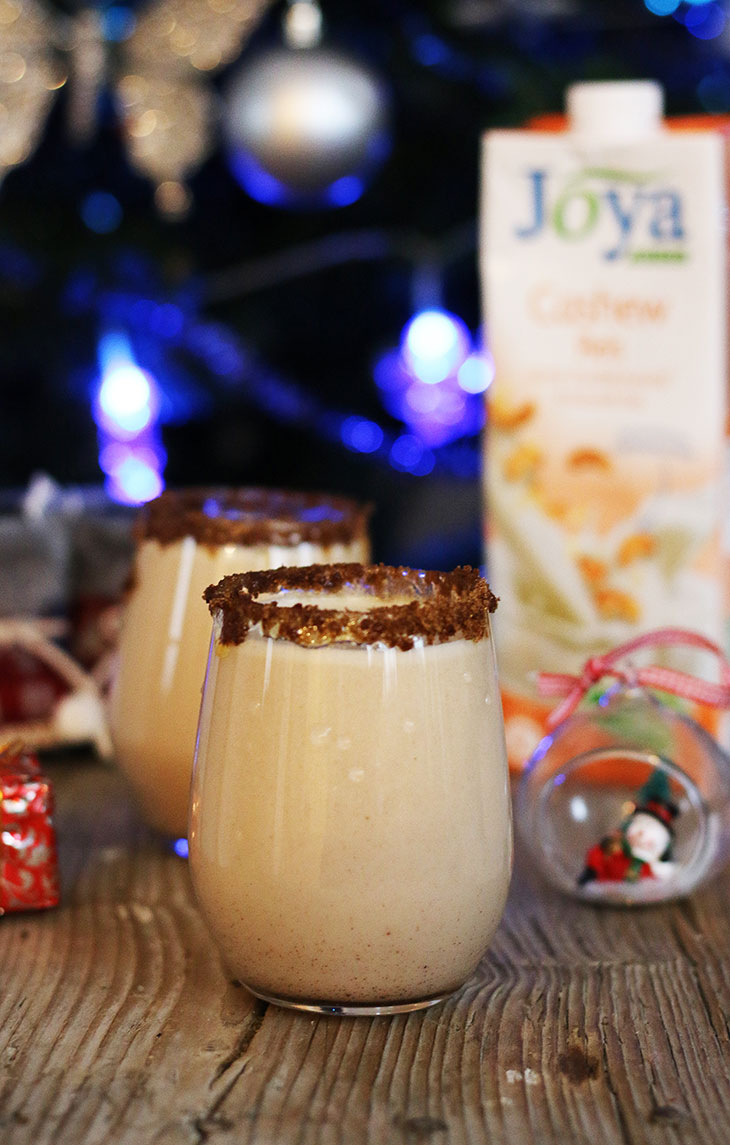 I'm also planning on baking some classic gingerbread cookies and make vegan sausages! 🙂 Hope they'll turn out good enough to post them here too.
---
It's time to stop worrying about what you're going to eat! I created the meal planner app to help you! Get your personalized meal plan with delicious, healthy, and budget-friendly recipes! GET YOUR MEAL PLAN!
---
I made this delicious vegan eggnog using a delicious cashew milk from Joya combined with the creaminess of full-fat coconut milk and of course, spices. The result is amazing! I made it boozy, adding some rum in it too, but you can also try whiskey or brandy or make it alcohol-free, of course.
To make it even more spectacular (the taste is divine btw, you MUST try it ASAP!) I poured some agave syrup on a plate, added some Muscovado sugar on another, and before serving dipped margins of the glass in agave and then in the sugar (see photos). It's not only to look better but also it's even tastier this way. Muscovado sugar has a caramel-like taste and it's incredibly delicious in this combination.
Hope you'll like this delicious vegan eggnog recipe! Happy holidays! 🙂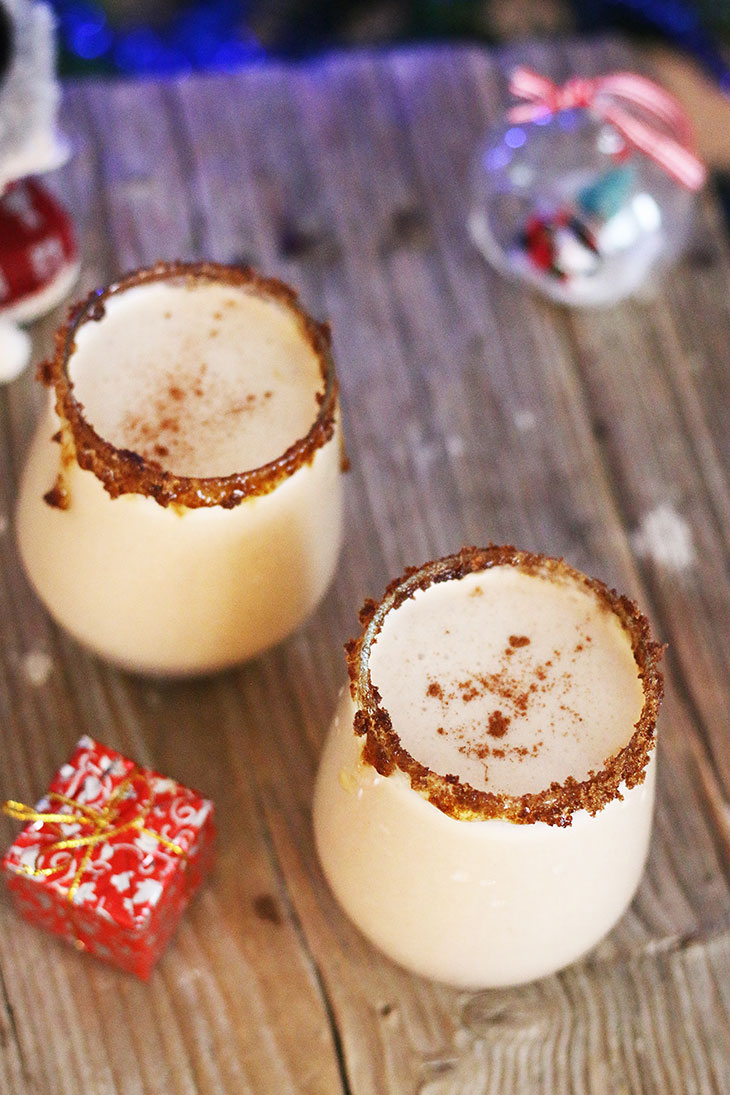 ---
GREAT NEWS! If you need a custom meal plan, personalized for your exact needs, this is the time to order it! The Quarterly and Yearly plans are 25% off! More details about my meal planner app >>> here <<<.

Vegan Eggnog | Boozy and Alcohol-Free Versions
Here's how to make vegan eggnog with just a couple of ingredients! Both boozy and alcohol-free versions are available!
Ingredients
4 cups cashew milk by Joya
1½ cups full-fat coconut milk/cream
5 Tbsps agave syrup
⅓ tsp ground nutmeg
1 tsp ground cinnamon - maybe even more, taste and see if it has enough
¼ tsp ground cloves
1 teaspoon vanilla extract
optional - add some rum, bourbon, brandy or whiskey to make it boozy
optional - Muscovado sugar (for decorating)
Instructions
Add all the ingredients in the blender and process for 30 seconds.